First, grab two different green markers. Using the darker one, draw flower stems and leaves. Using the lighter one, draw some short grass.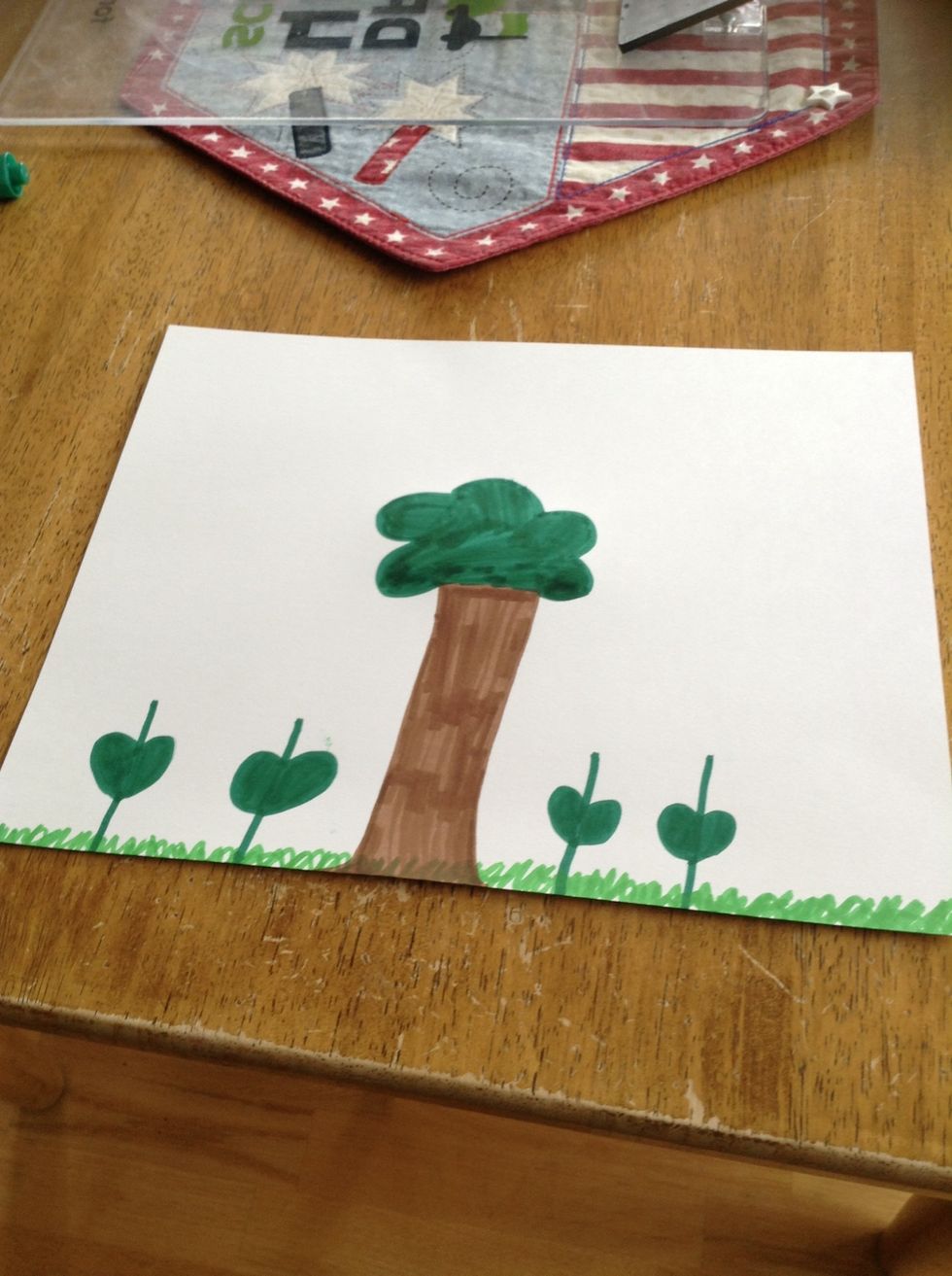 Next, grab your dark green marker and your brown marker. With your brown marker, draw and color in a tree trunk. With your dark green marker, draw and color in the leaves or top of the tree.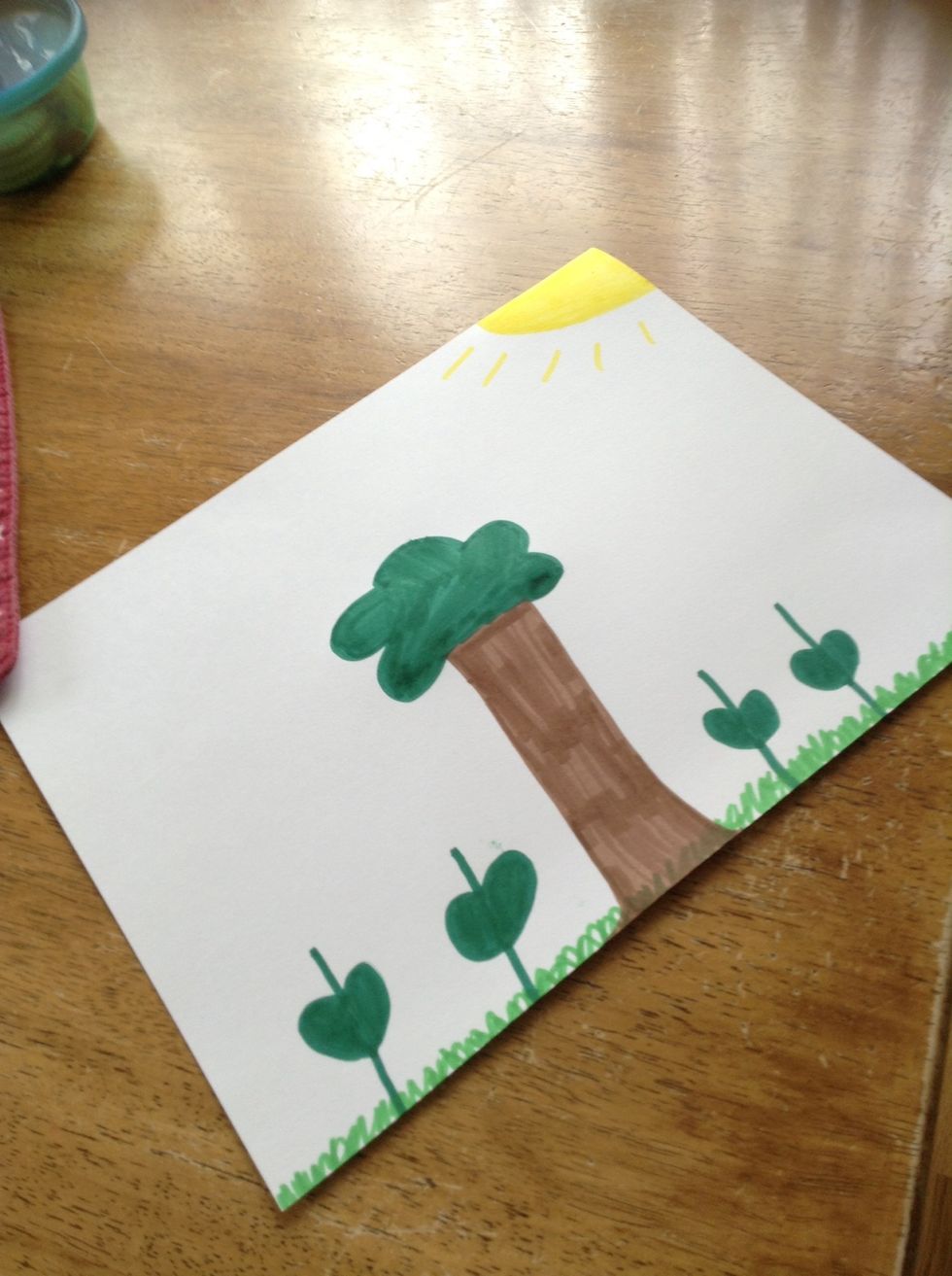 Then, using your yellow marker, draw a sun in the sky. If you want, you can draw some clouds, too.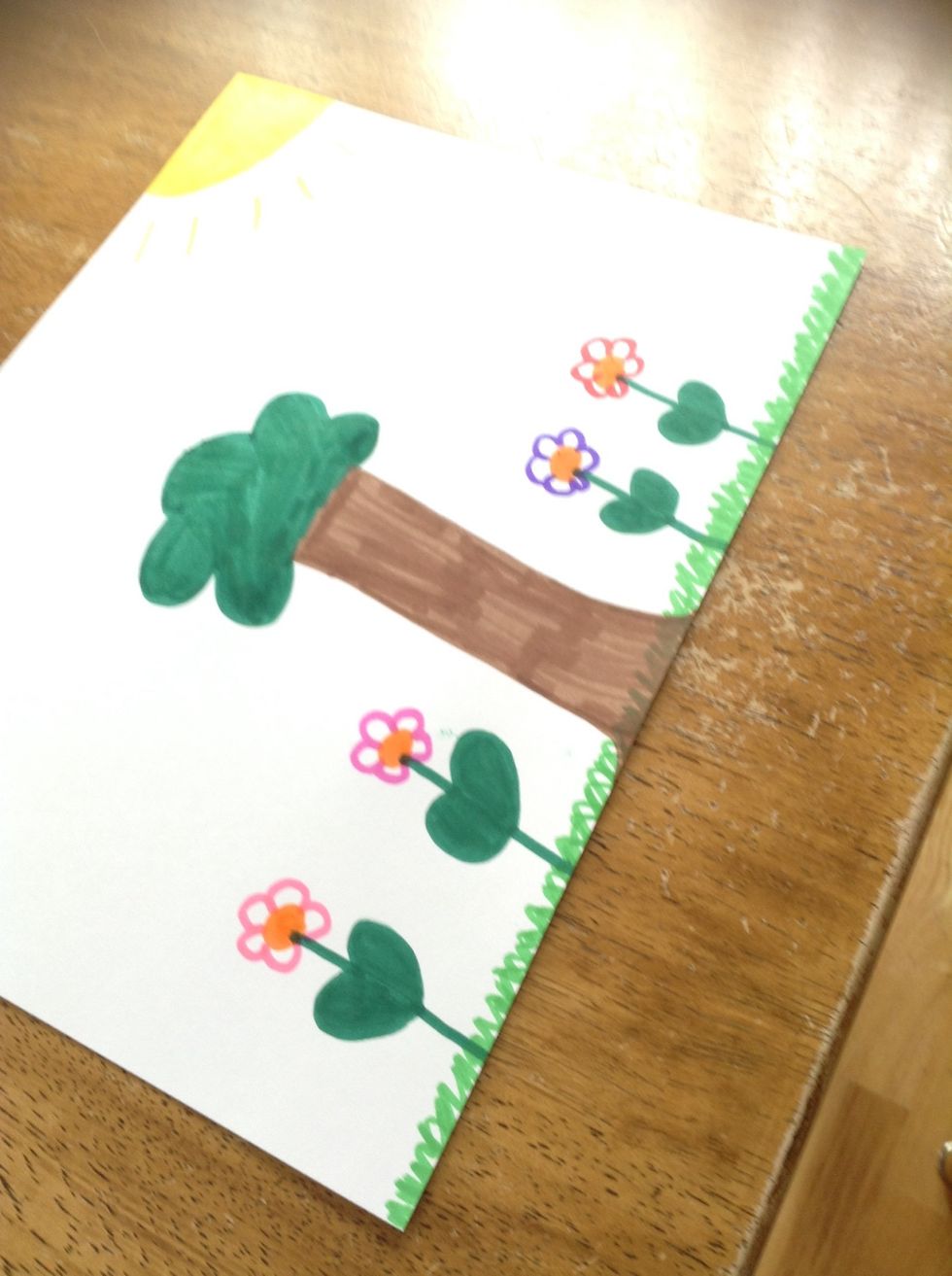 Lastly, using any colors you want, draw the center and petals of the flowers. If you want, you can color them in.
THE END!!!
Leila Heikkinen
I am 10 years old and love to draw. I also love basketball and other sports. If you follow me I will follow you.