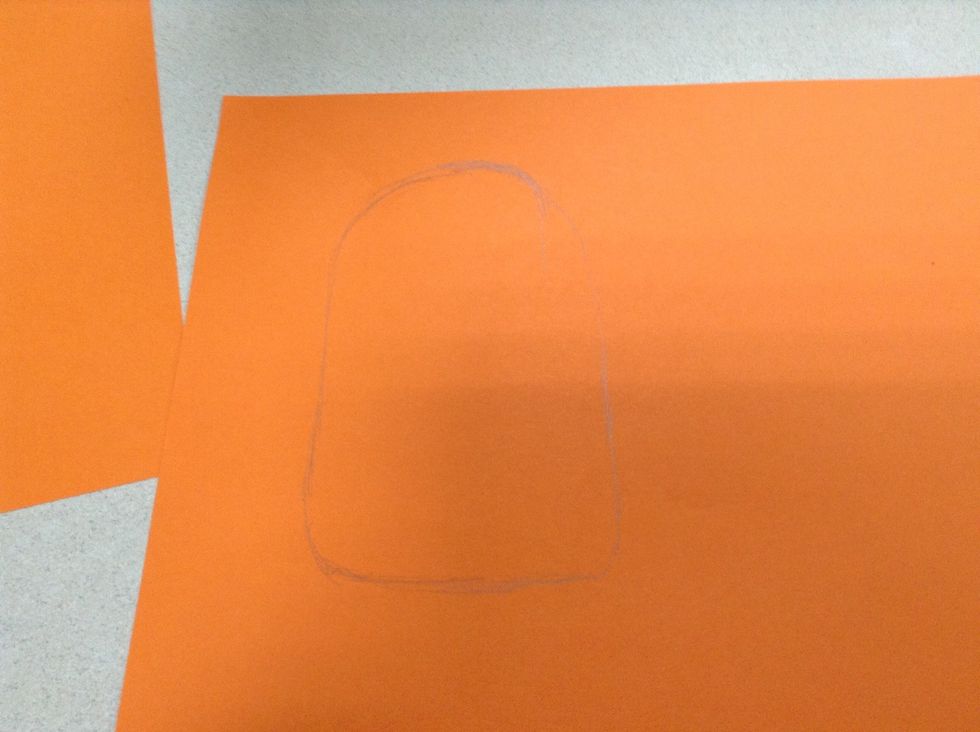 Step1. Draw the out line of Minion like a capsule.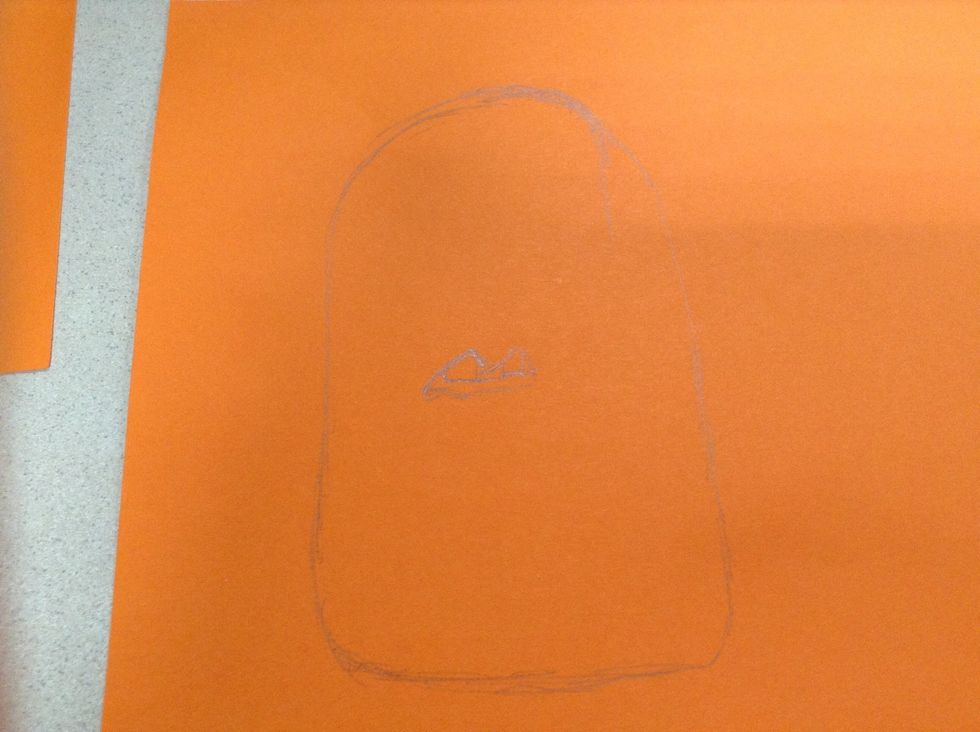 Step2. In the middle of the body draw a mouth which shows only upper teeth.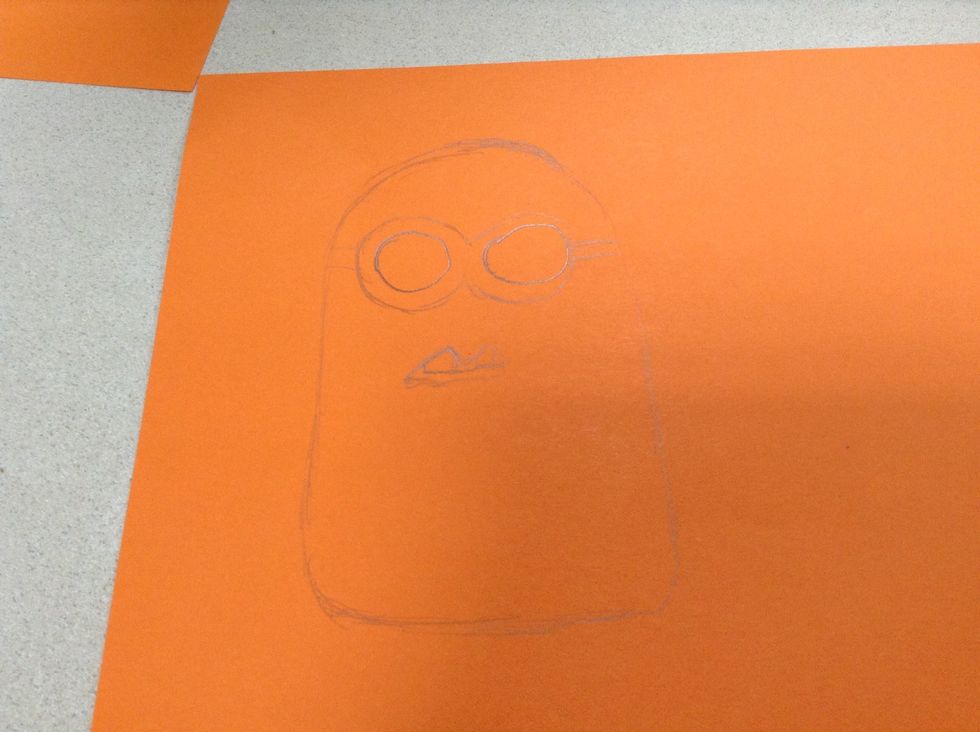 Step3. In the middle of the upper part of the body, draw a big glasses.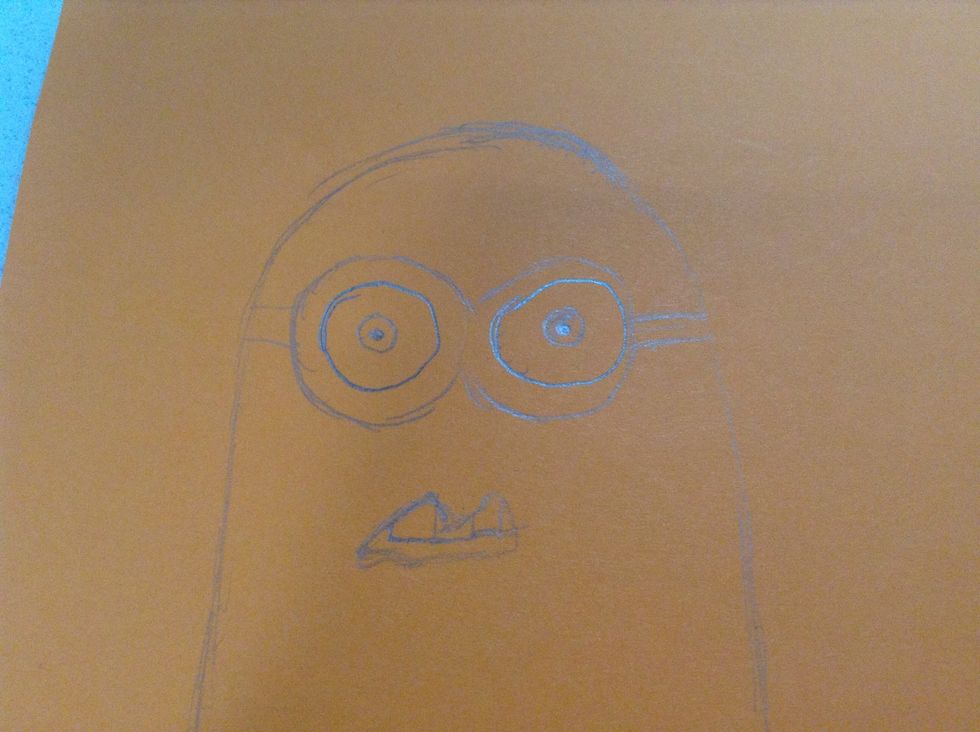 Step4. Draw a small eyes inside the glasses.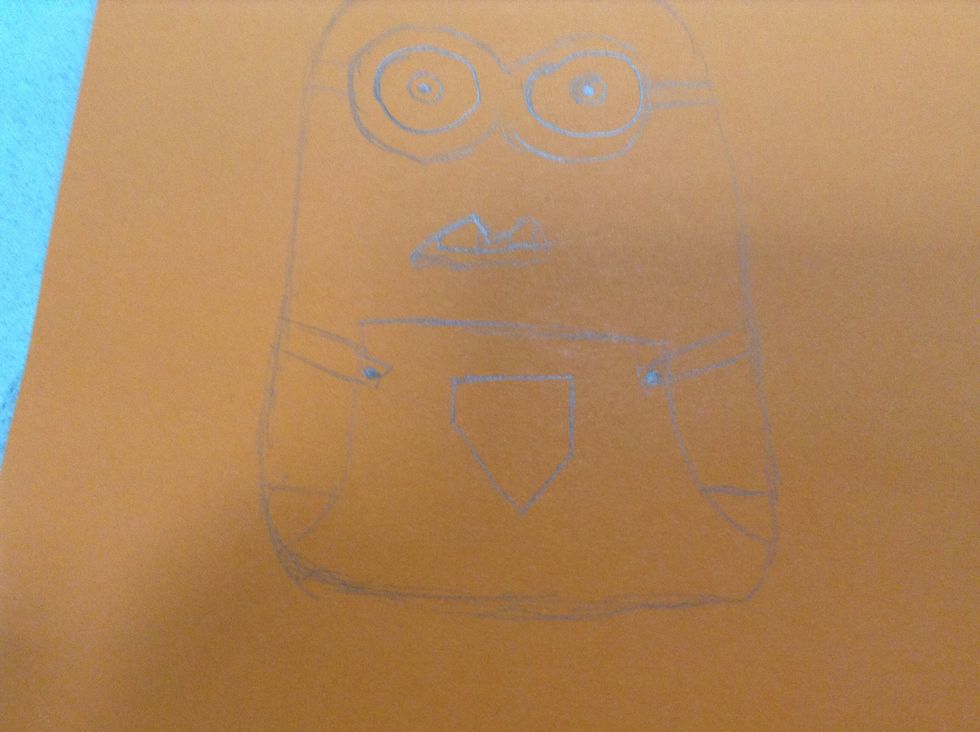 Step5. Draw overalls just below the mouth.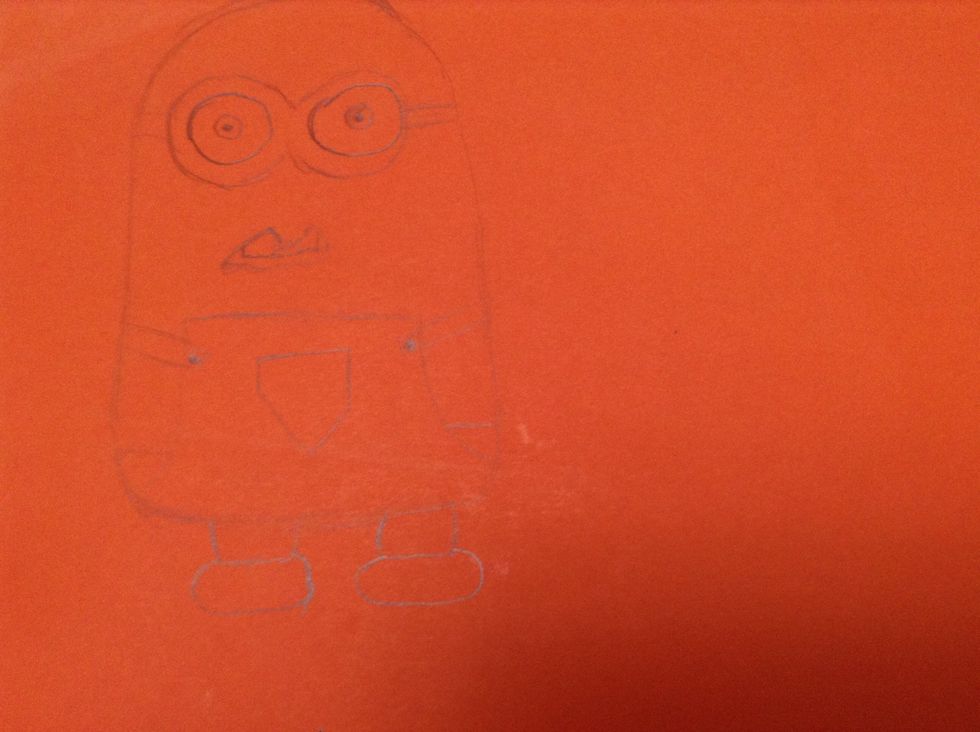 Step 6. Draw very short legs and feet.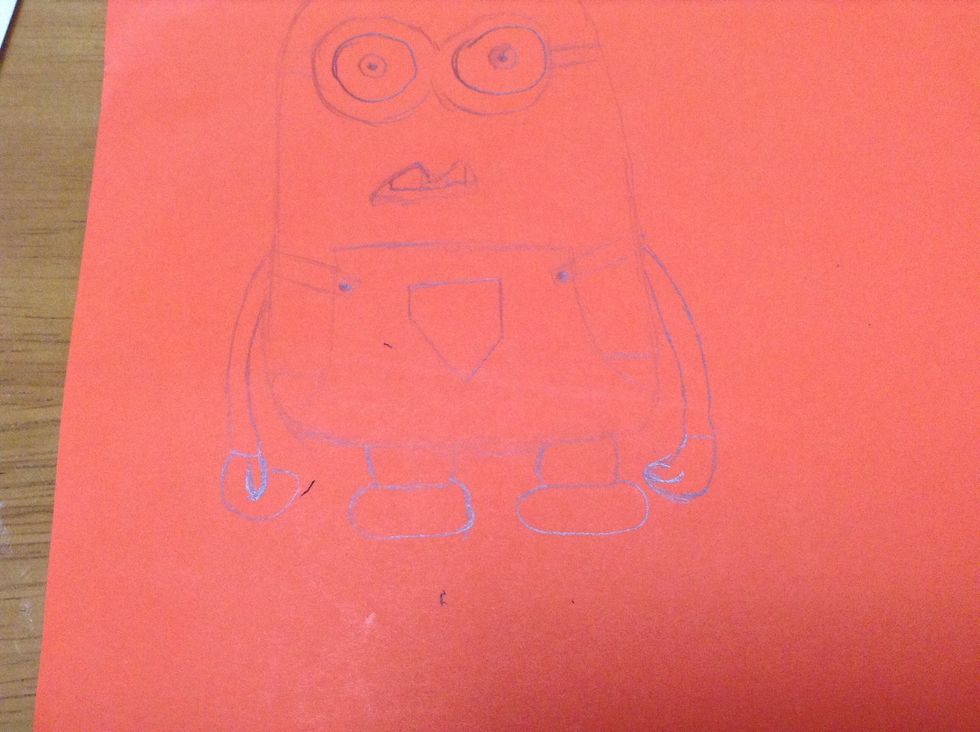 Step 7. Draw arms starting beside of overalls and reaching the feet.