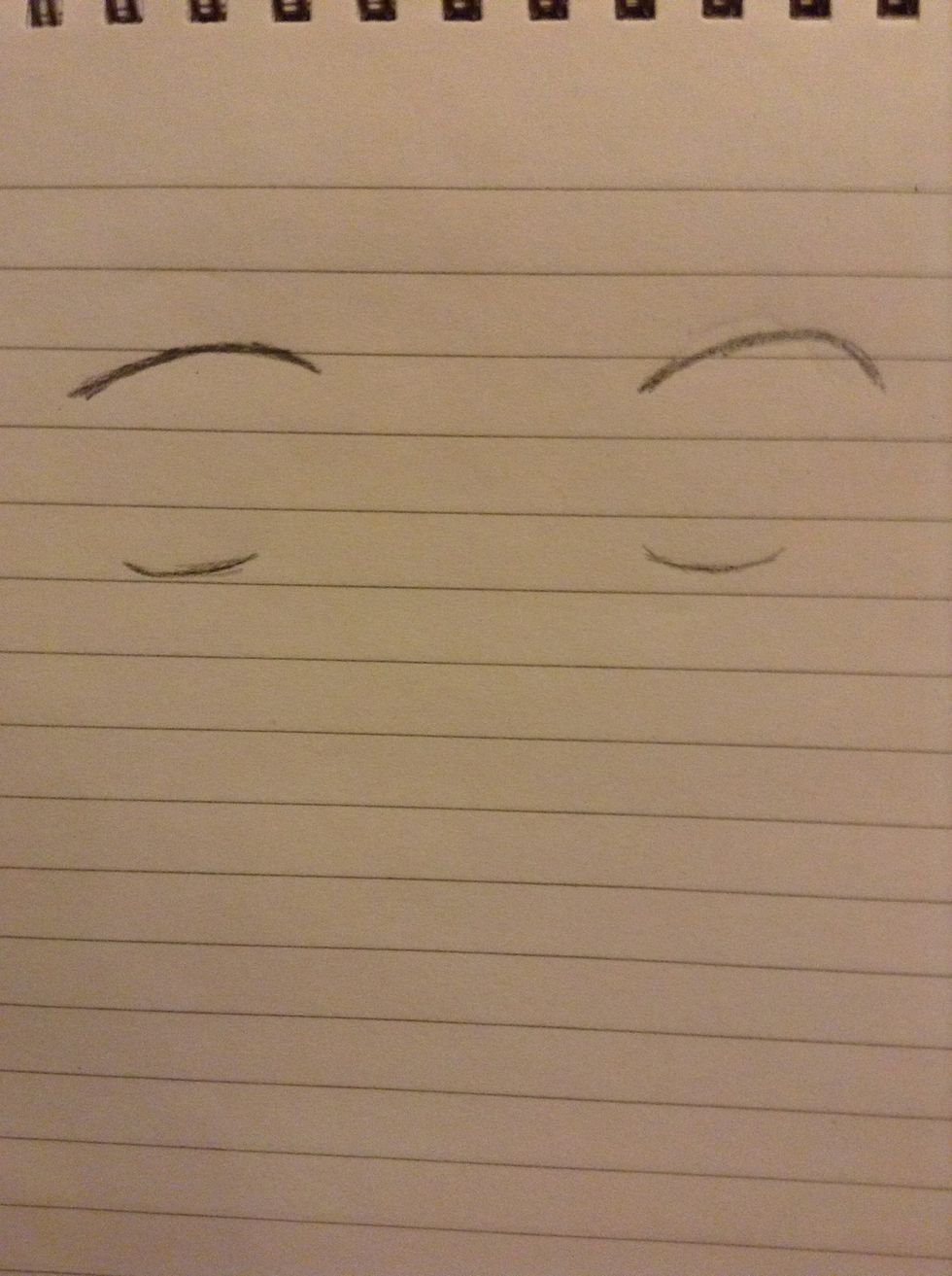 Start by drawing the out lines of the eyes.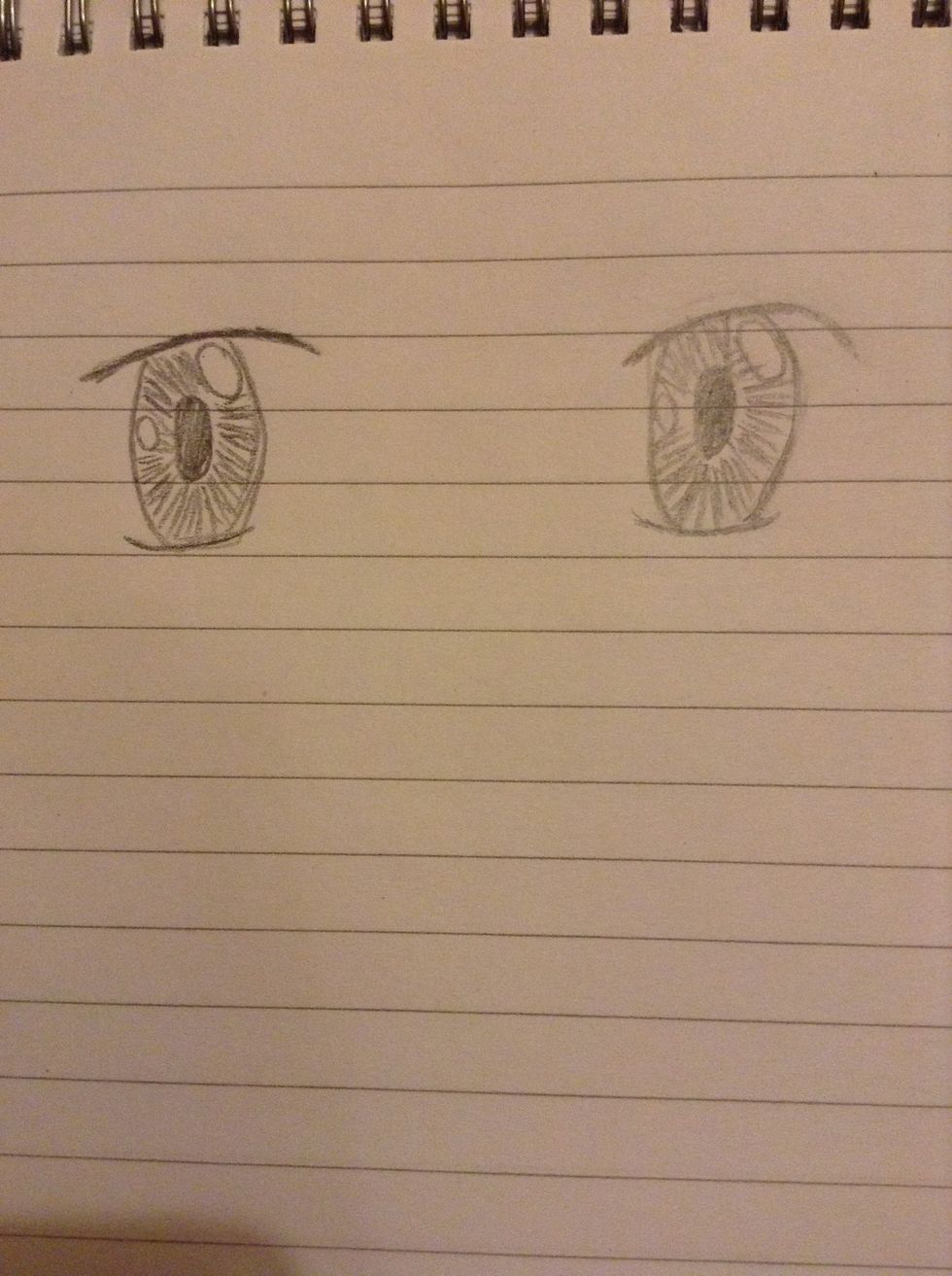 Now fill in the eyes using quick strokes for the iris.
Next add eyelashes, and be careful not to over do them. Also add a slightly pointed nose.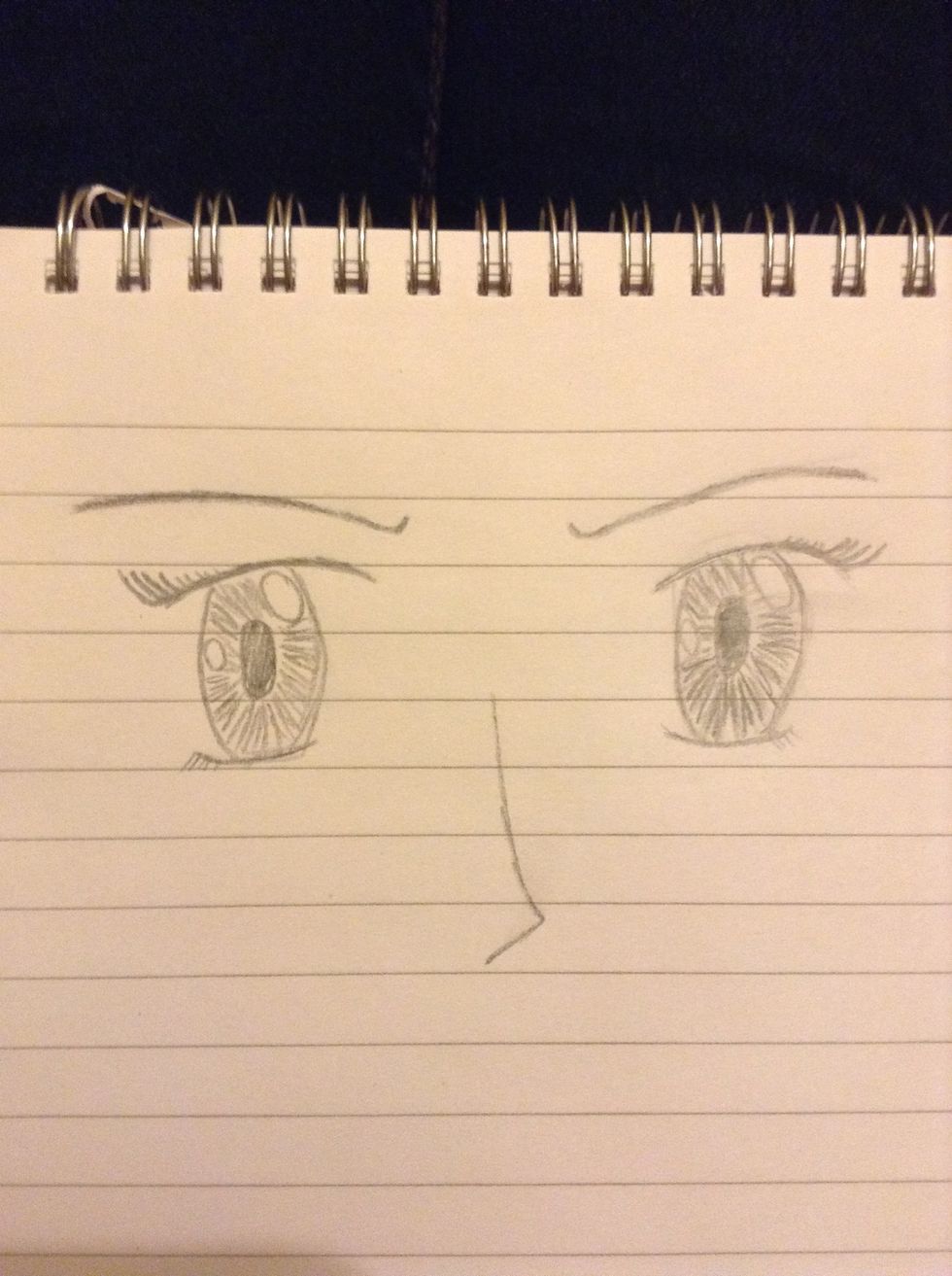 Now this really brings the eyes to a dramatic finish: the eyebrows. They determine the mood of the character.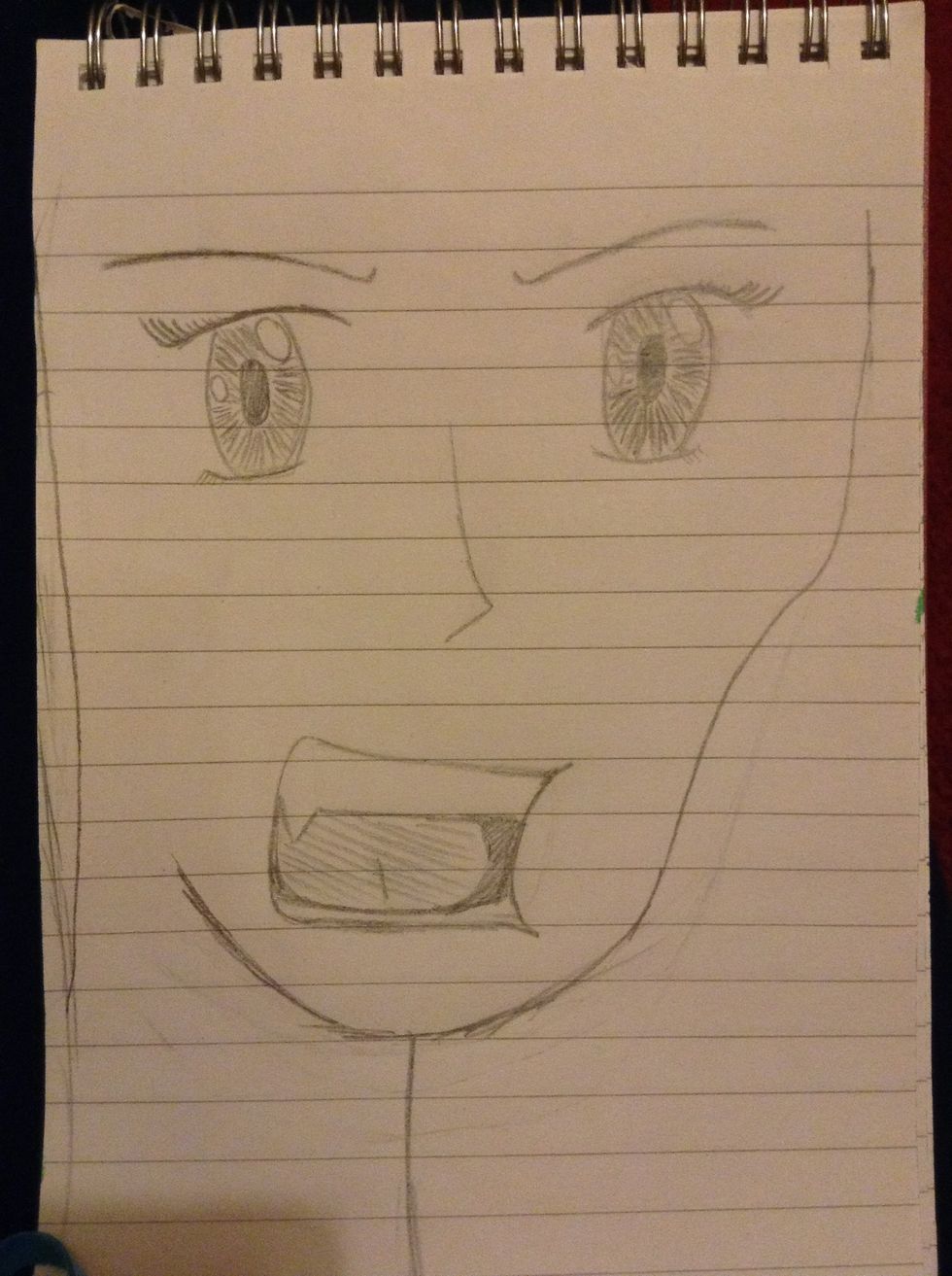 As you can see I have now done the hardest bit; the mouth. I have just done a simple open mouth, with that classic manga fang. I have also gone ahead and drawn the jawline and neck.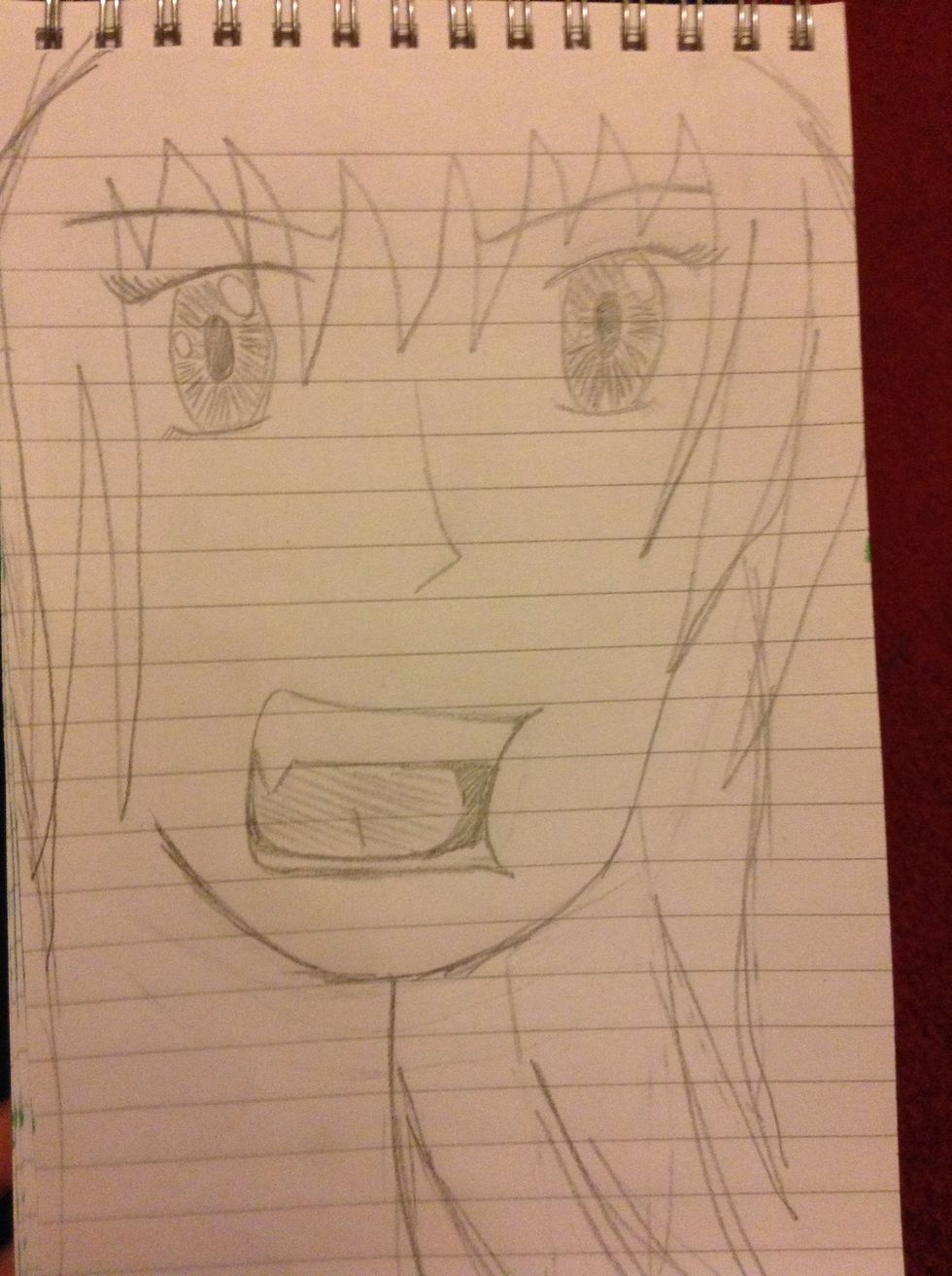 Now just add the hair. There really is no right or wrong with this bit.
Now your basic manga face is done!
Pencil (I used 2b)
Paper
Eraser
style="margin-bottom:60px;">