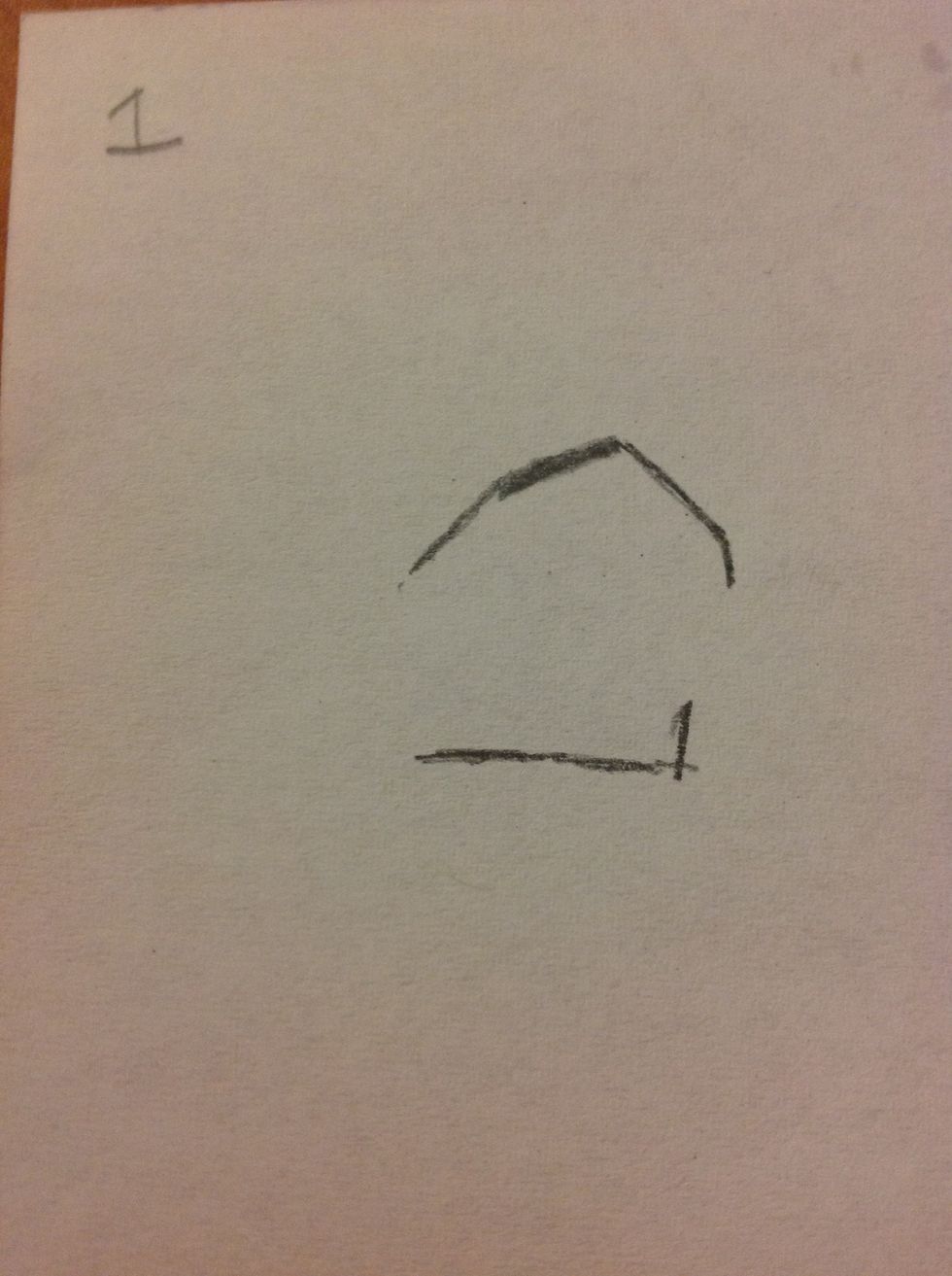 Draw this shape lightly.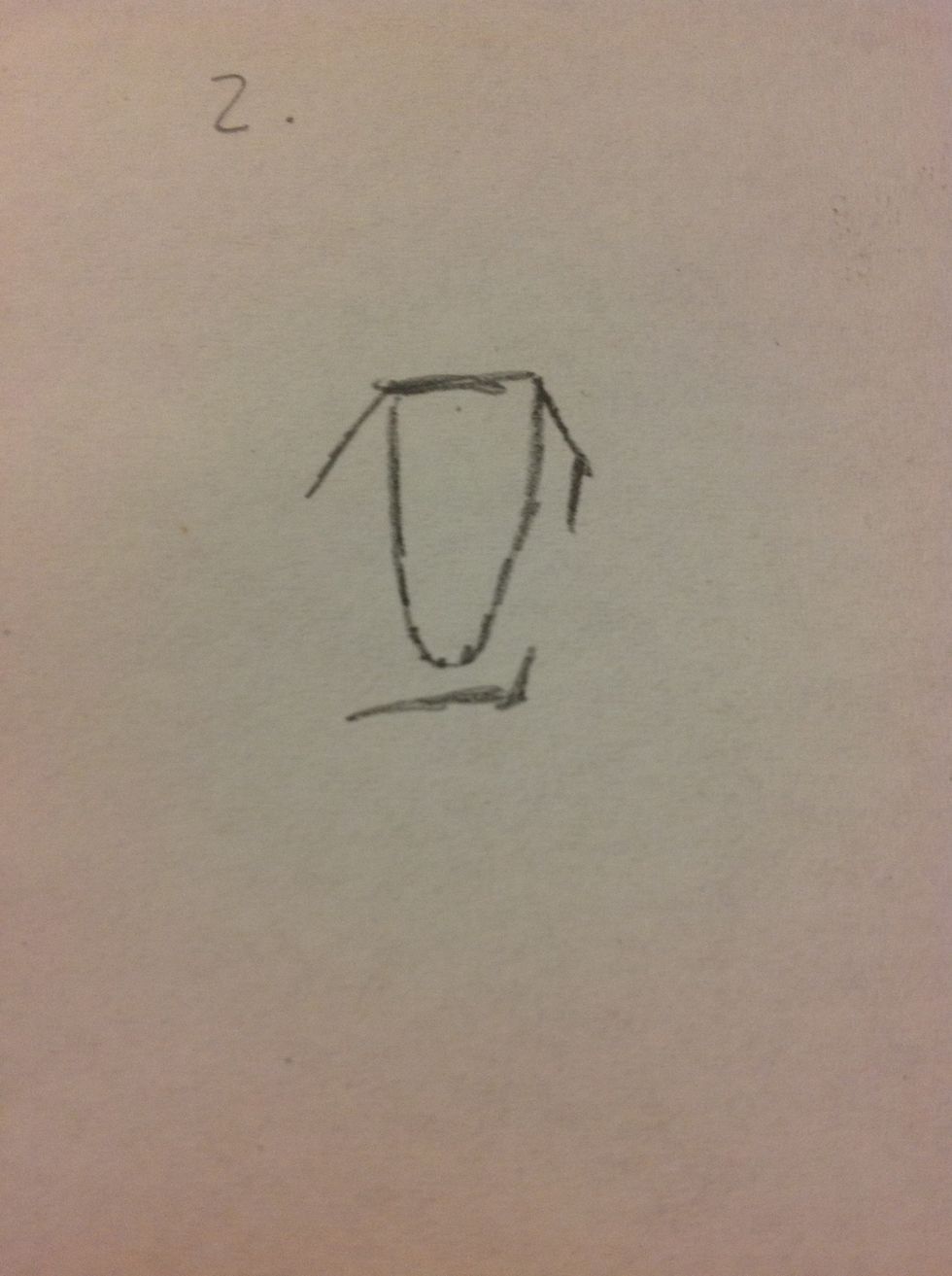 Add in the oval shape.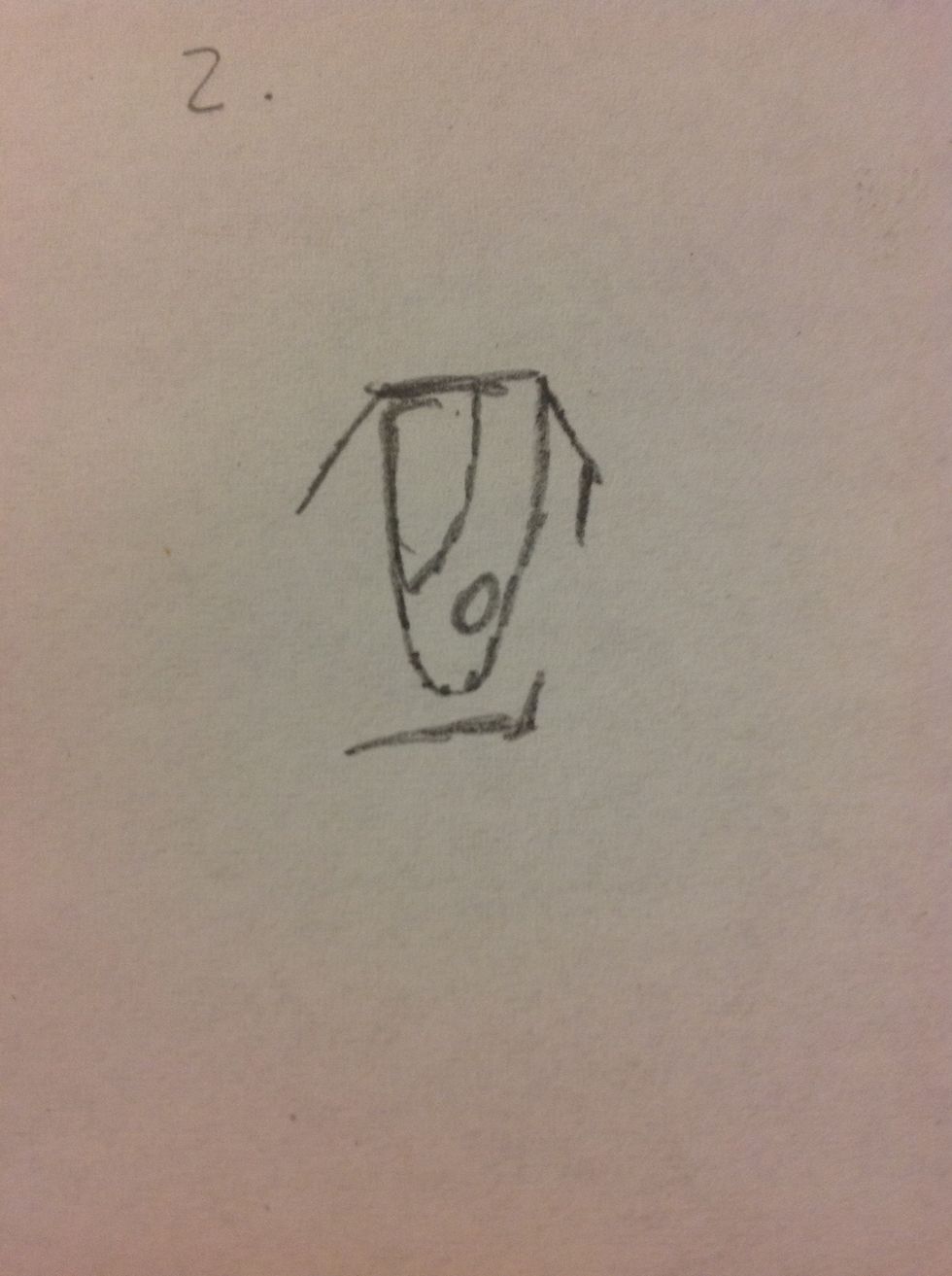 Then the two cirles/ovals in the eye.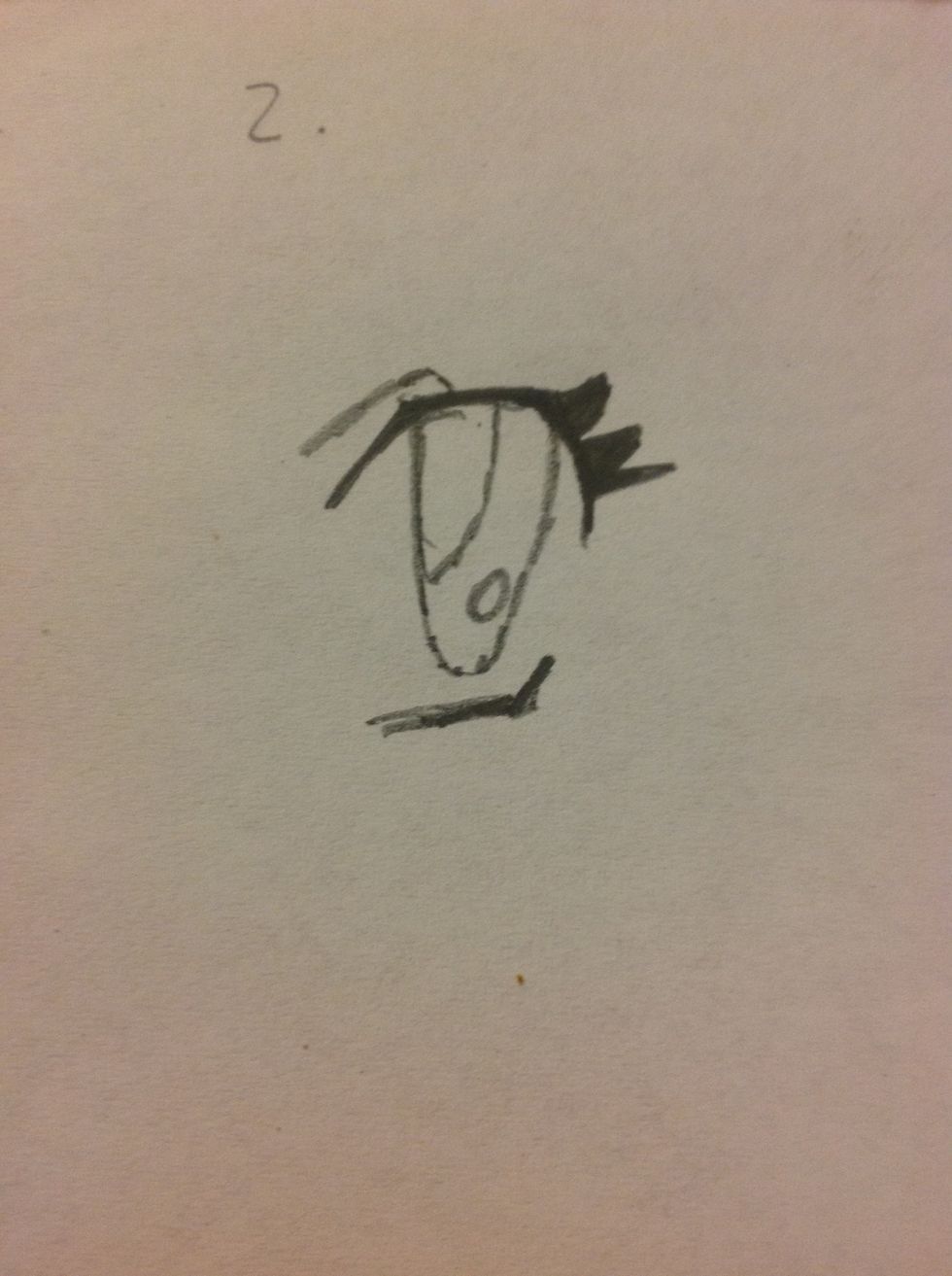 Colour the outlines of the ey more boldy, and add the eyelashes in by drawing small triangles and colouring them. Don't forget the new line!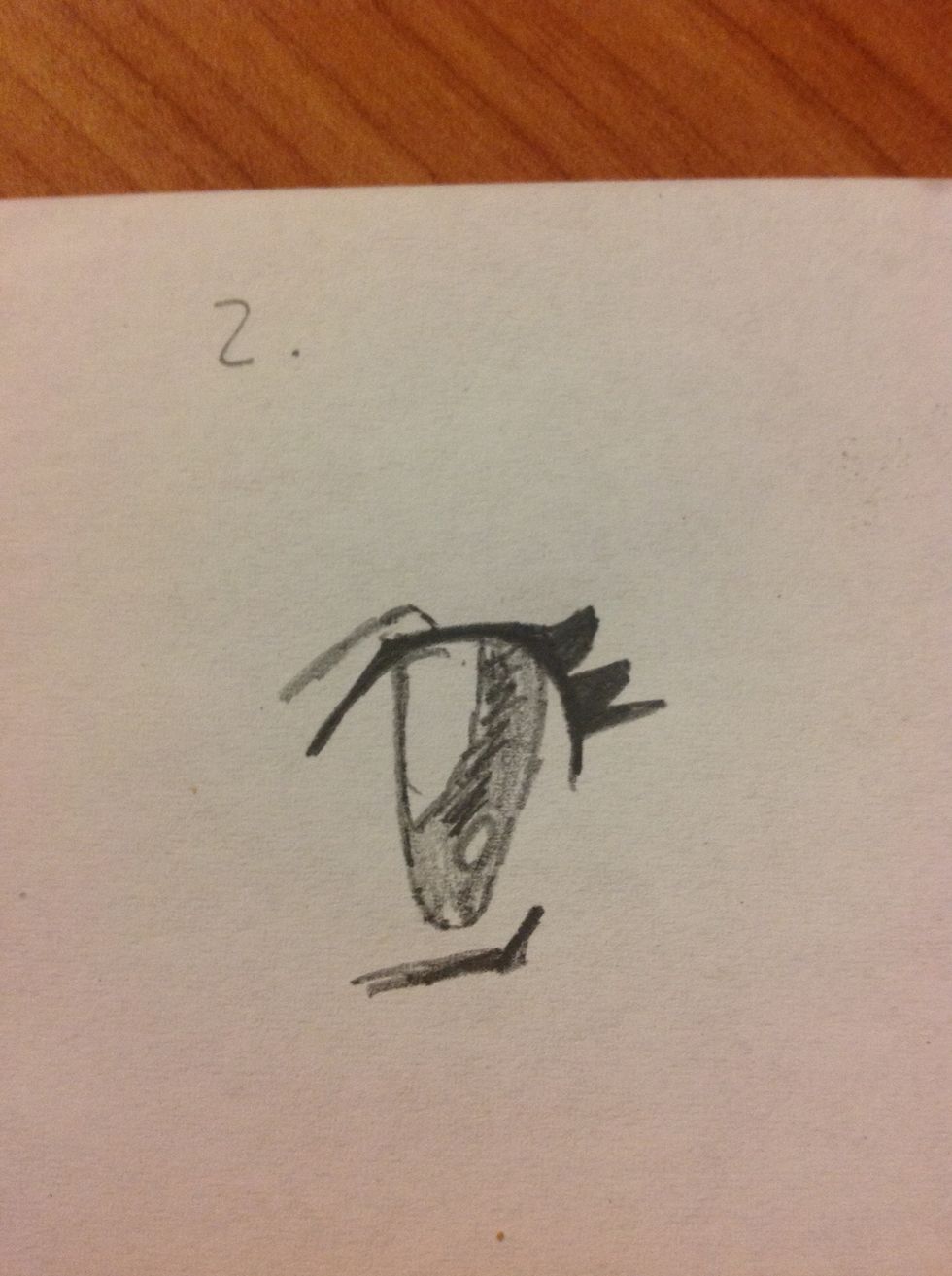 Shade around the ovals, and shade more boldly in a jagged line up the eye. This creates a shiny effect on the eye.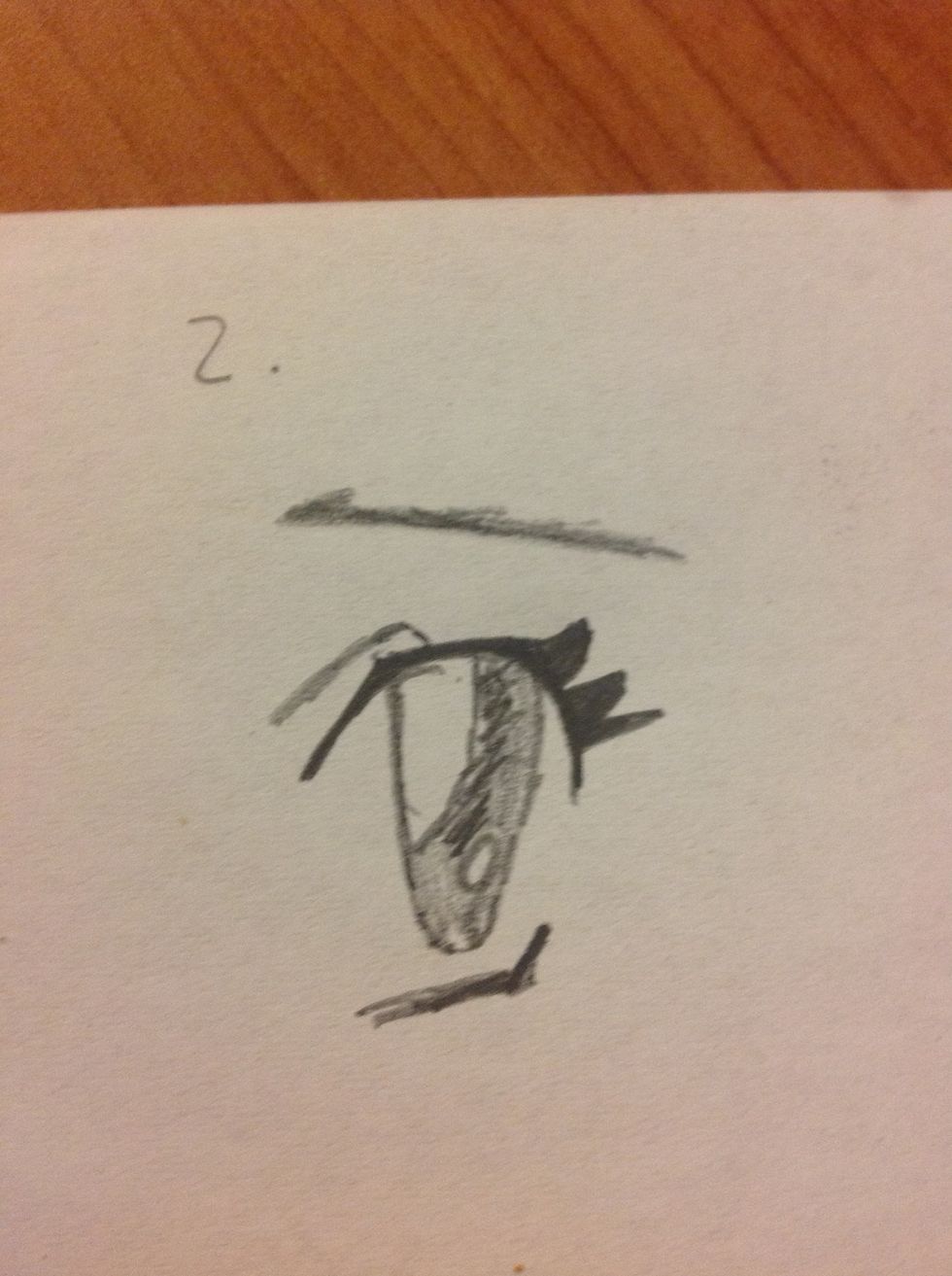 Add in an the eyebrow, and there you go! Standard manga eye!
The creator of this guide has not included tools