Start with your sketching pencil and draw two curved lines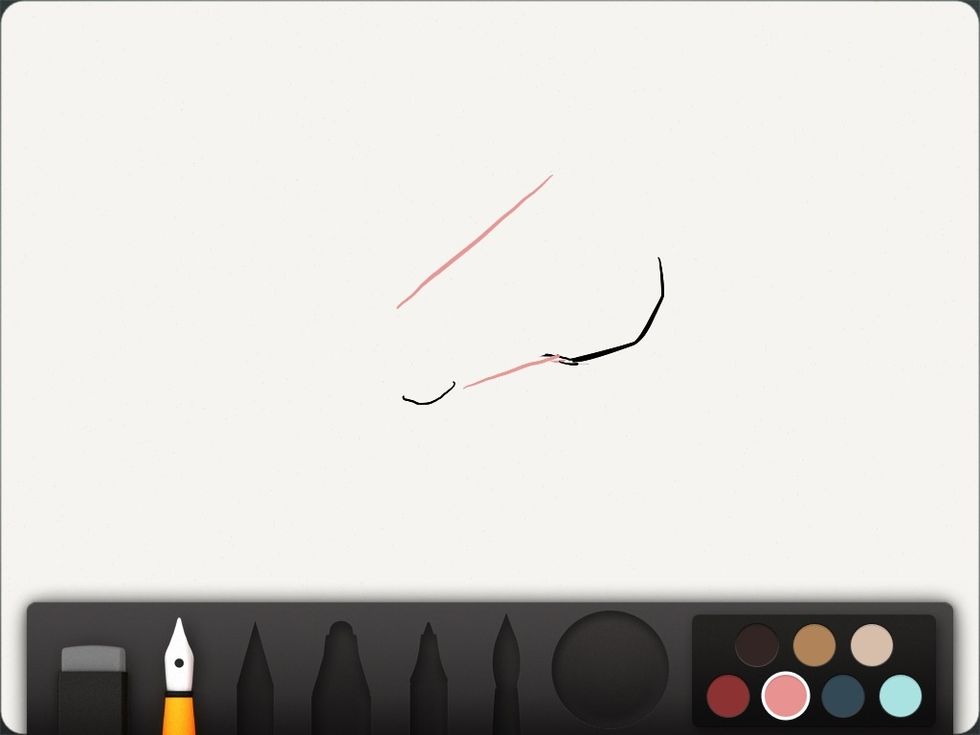 Now connect the lines and add a new line at a slightly different angle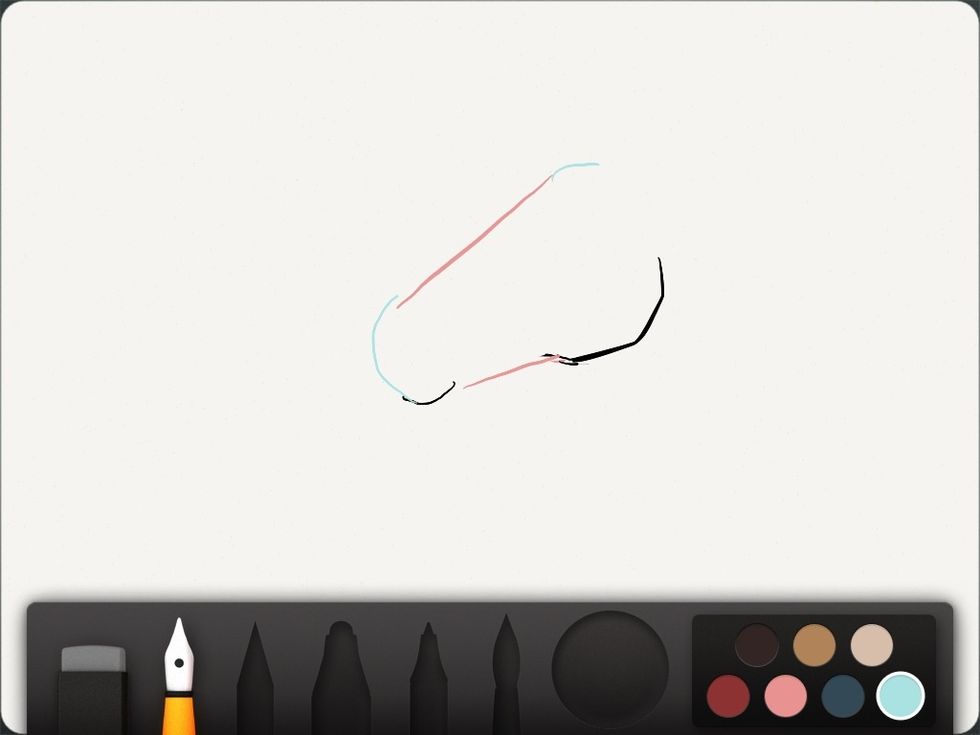 Connect the lines to make your horse's muzzle. Add a small curved line at the top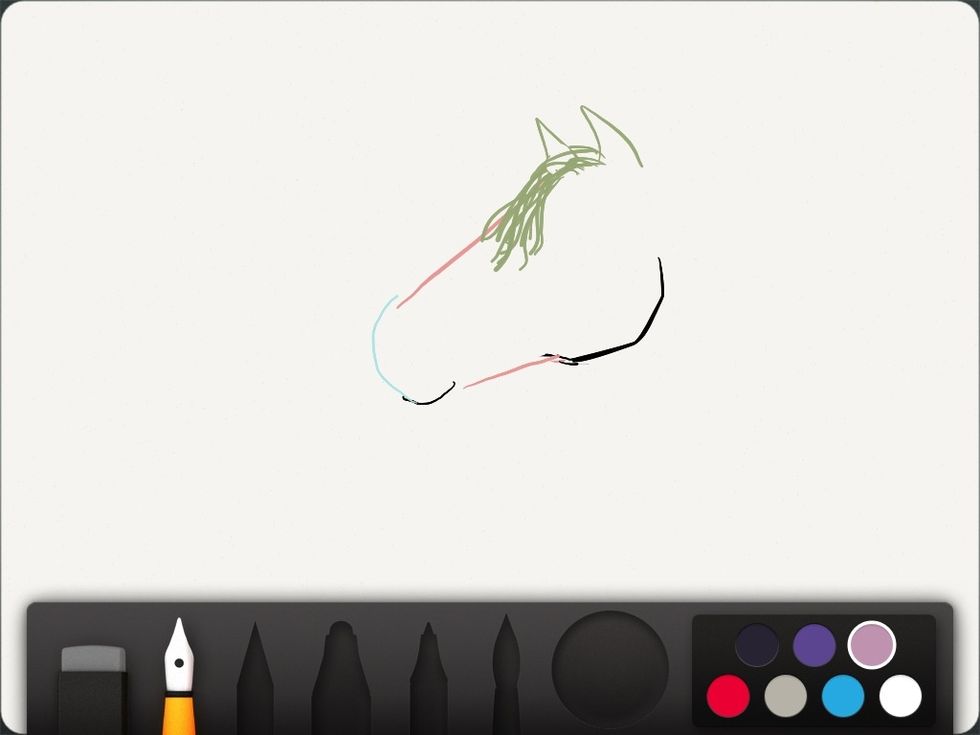 Sorry I am drawing this on my iPad so it's not very good but I will show you the finer details in pencil on paper. Draw the ear closest to you first the the forelock then add your horse's other ear.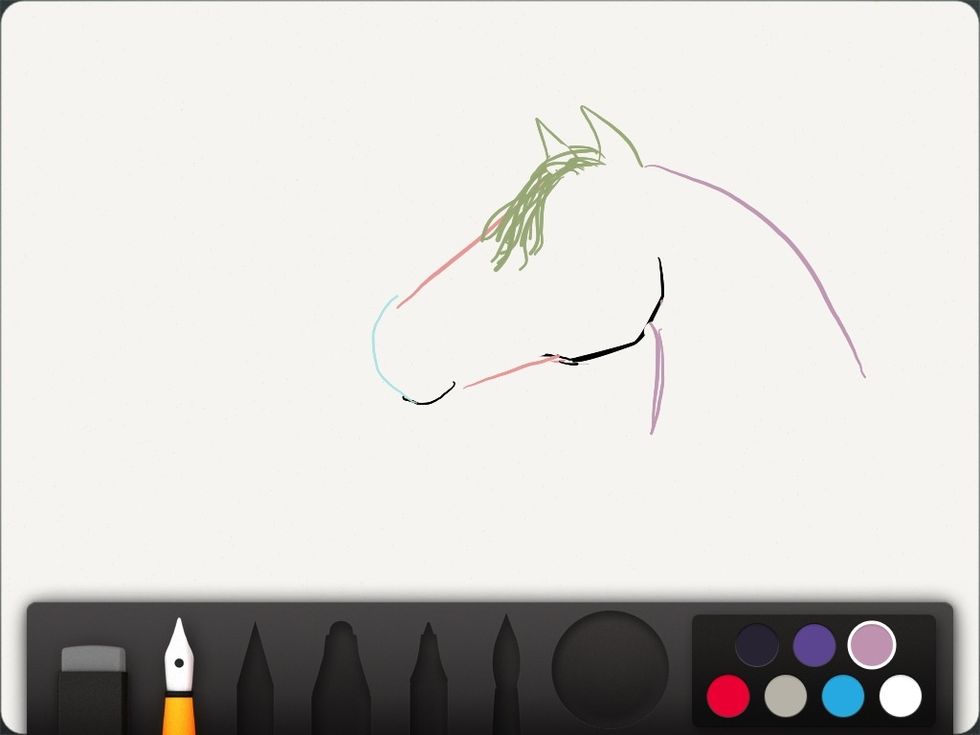 Draw a line coming down from the ear. Make sure it is curved or the whole "neck" effect will be lost. Draw another one from the cheekbone. I always find this part a little tricky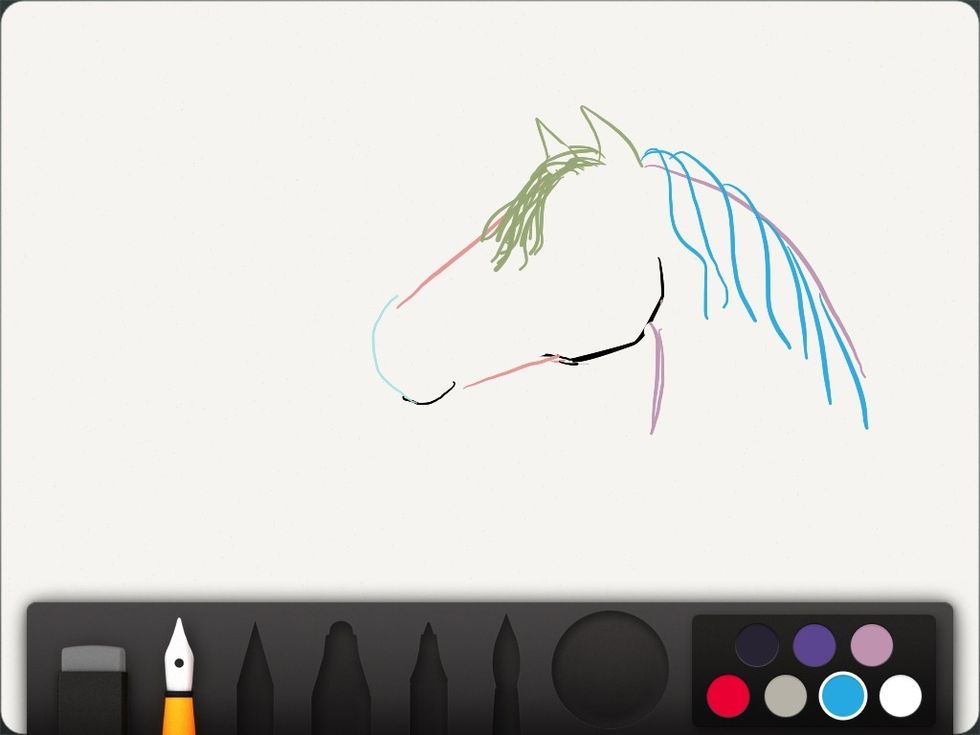 Add some lines coming from ABOVE the top of the neck. If you don't make them it just looks weird. Make the lines slowly get lower and then settle on the neck. Adjust the waviness to the breed of horse
Add two oval shapes which will be the eye and nostril. The nostril is easy but the eye can be hard to place. I try to use the forelock to help me place the eye.
Add a mouth, fill in your nostril and add a pupil to the eye. Add markings if you want, I did a stripe and snip here.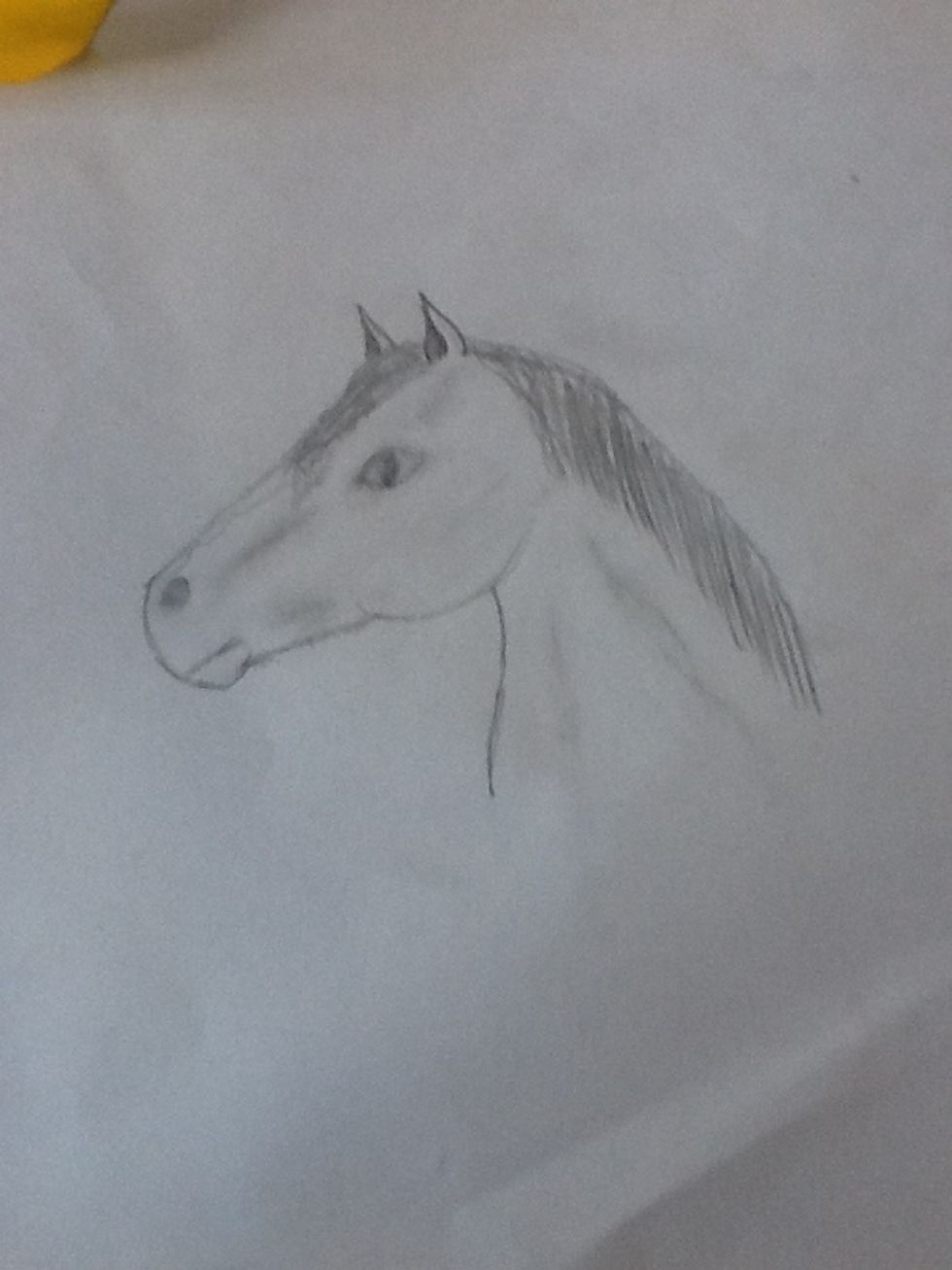 This is the finished horse on paper. What I did was add some lines and outline the eye with 2B pencil and then use my finger to blur it. This creates a great effect on the eyes and defines some areas.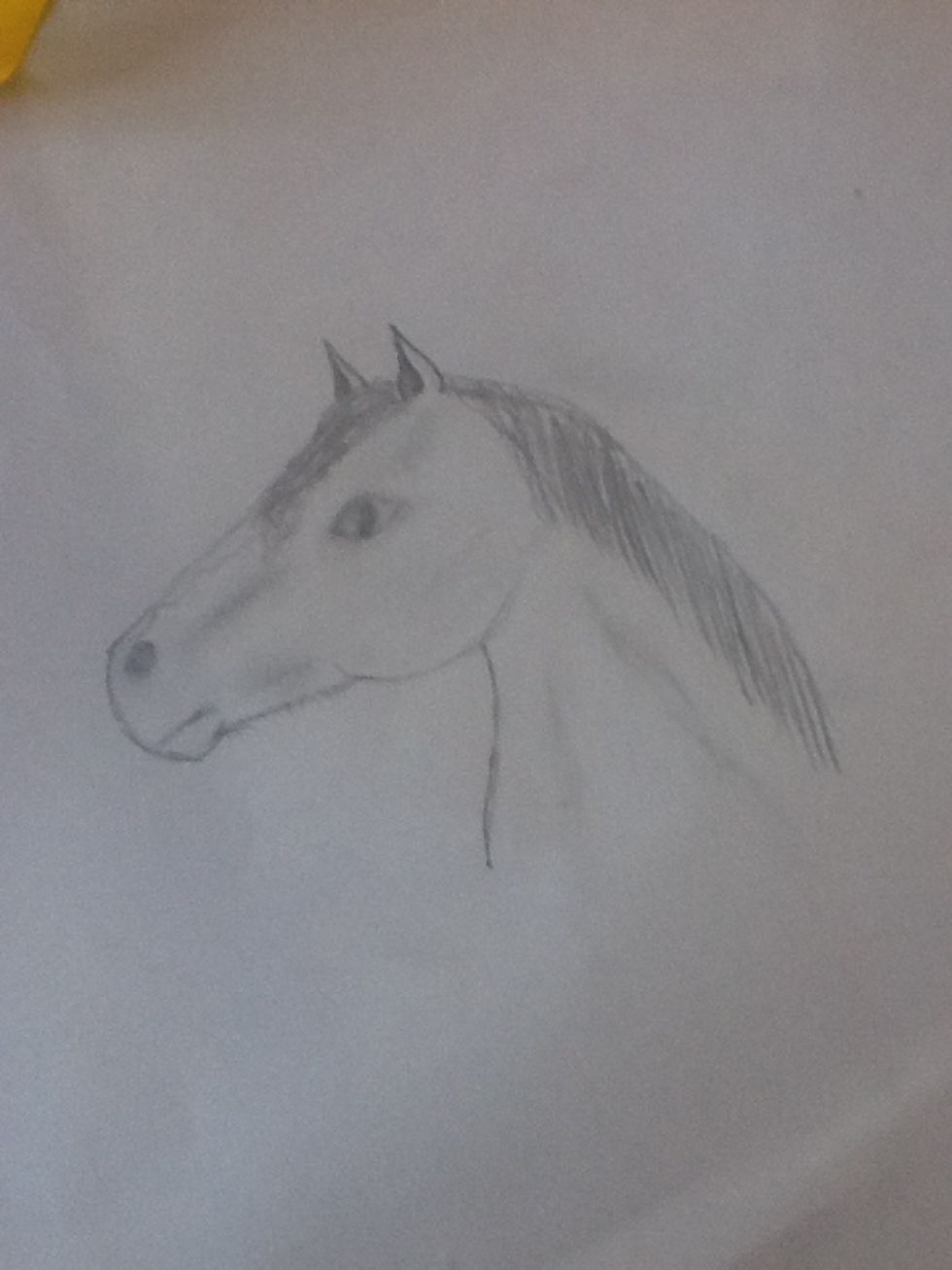 The last thing I did was I took my 2B pencil and rubbed it on my finger. Then I rubbed the areas where I wanted some delicate shading.
Paper
Sketching pencil
Shading pencil (I used 2B)
Patience