While drawing this figure, please draw lightly because there is some erasing to do.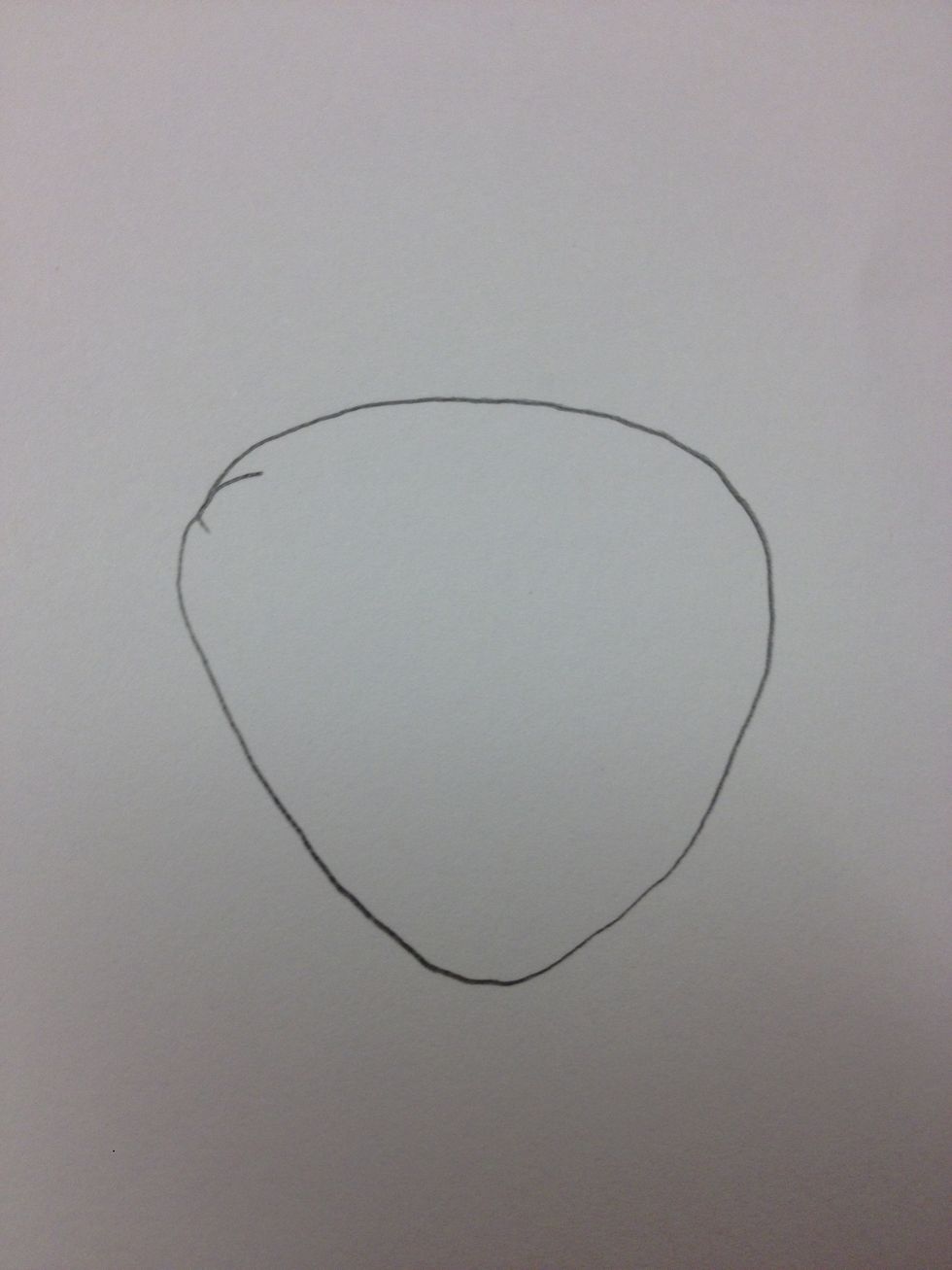 Draw a head. The top should be rounded out, and there should be a slight jut for the chin at the bottom.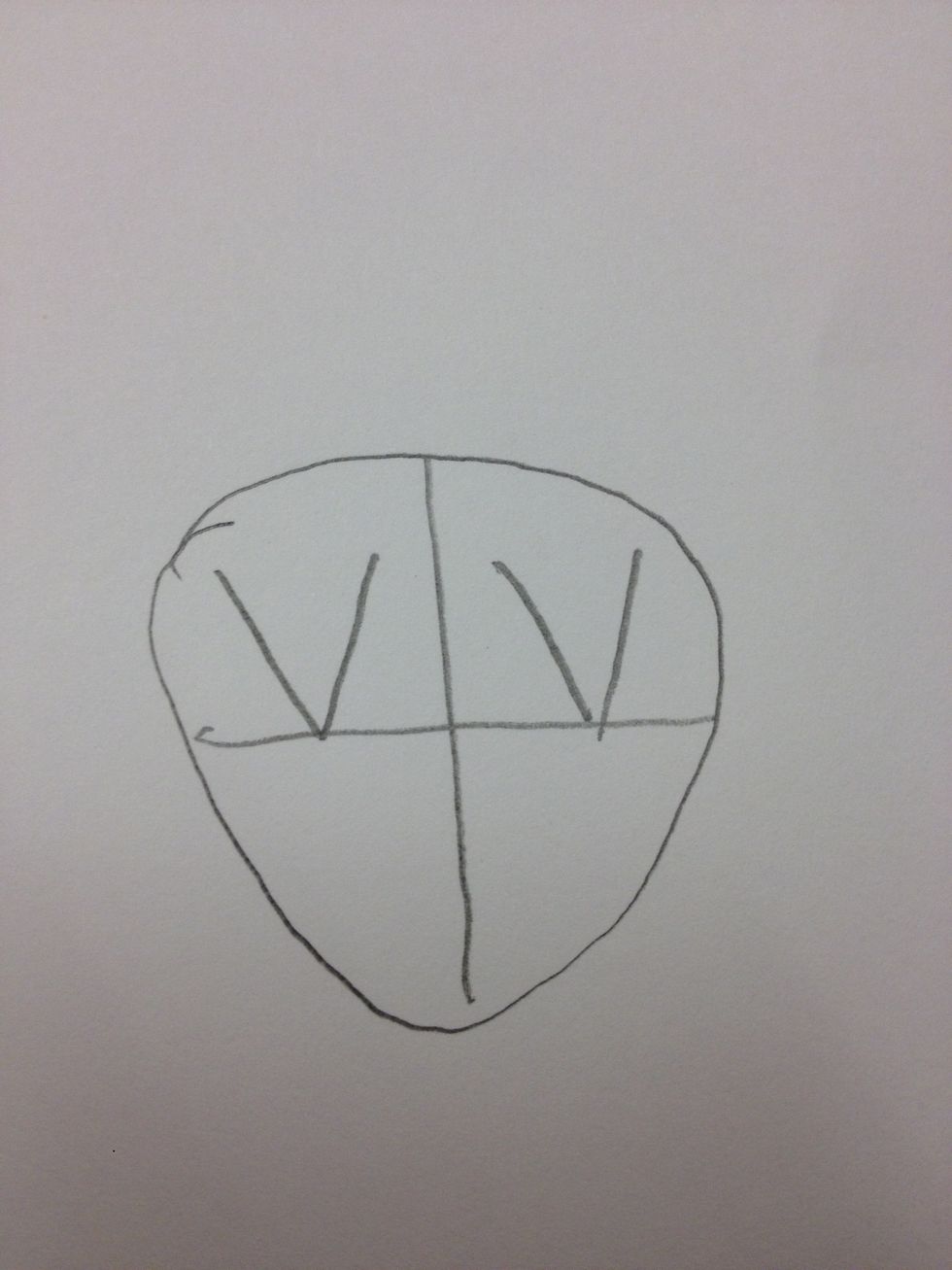 Divide your head into fourths. Put 45 degree angles on both sides where you want your eyes. They should be shaped like triangles.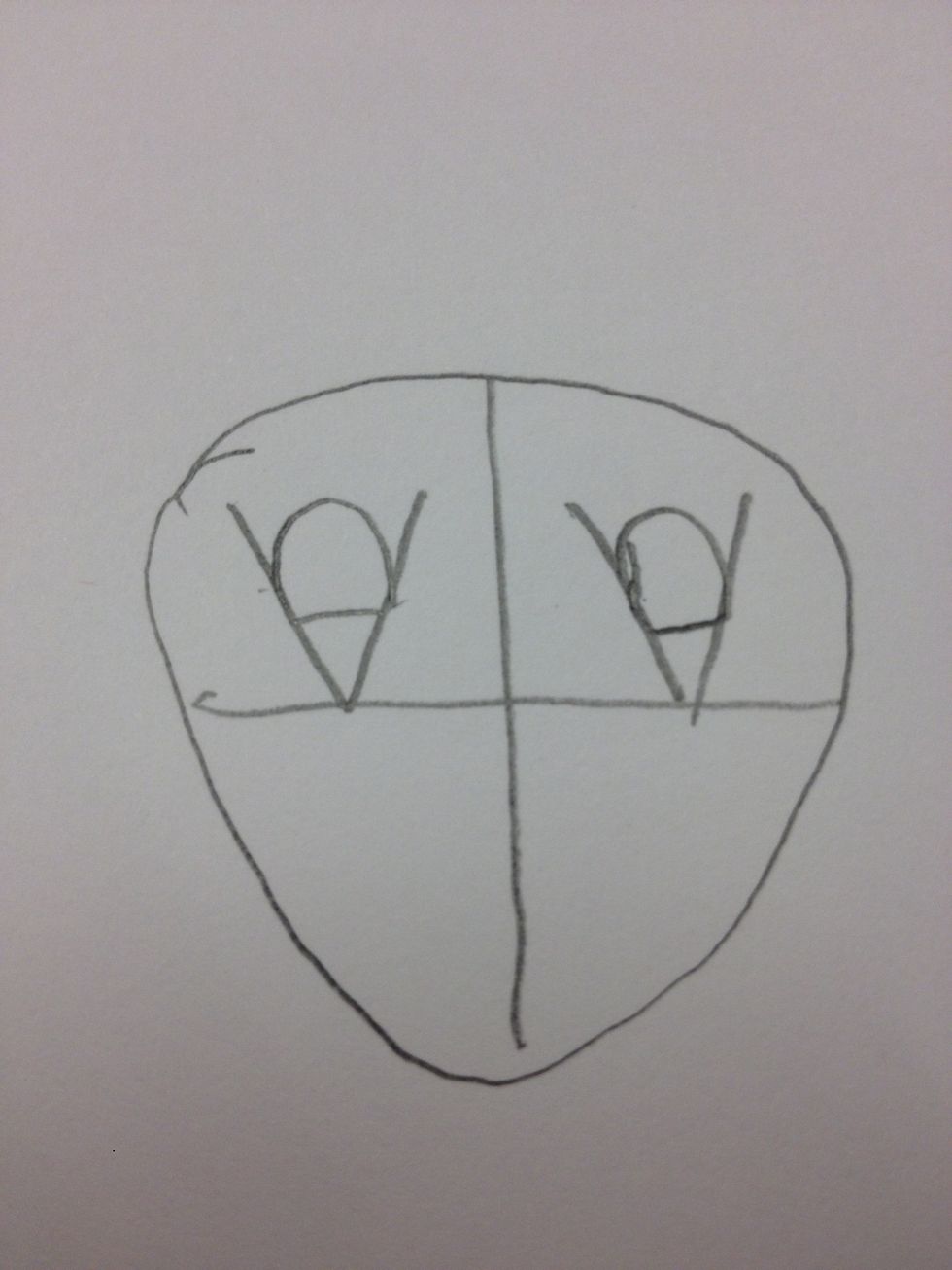 Draw the outline of your eyes. They should look like ice cream cones.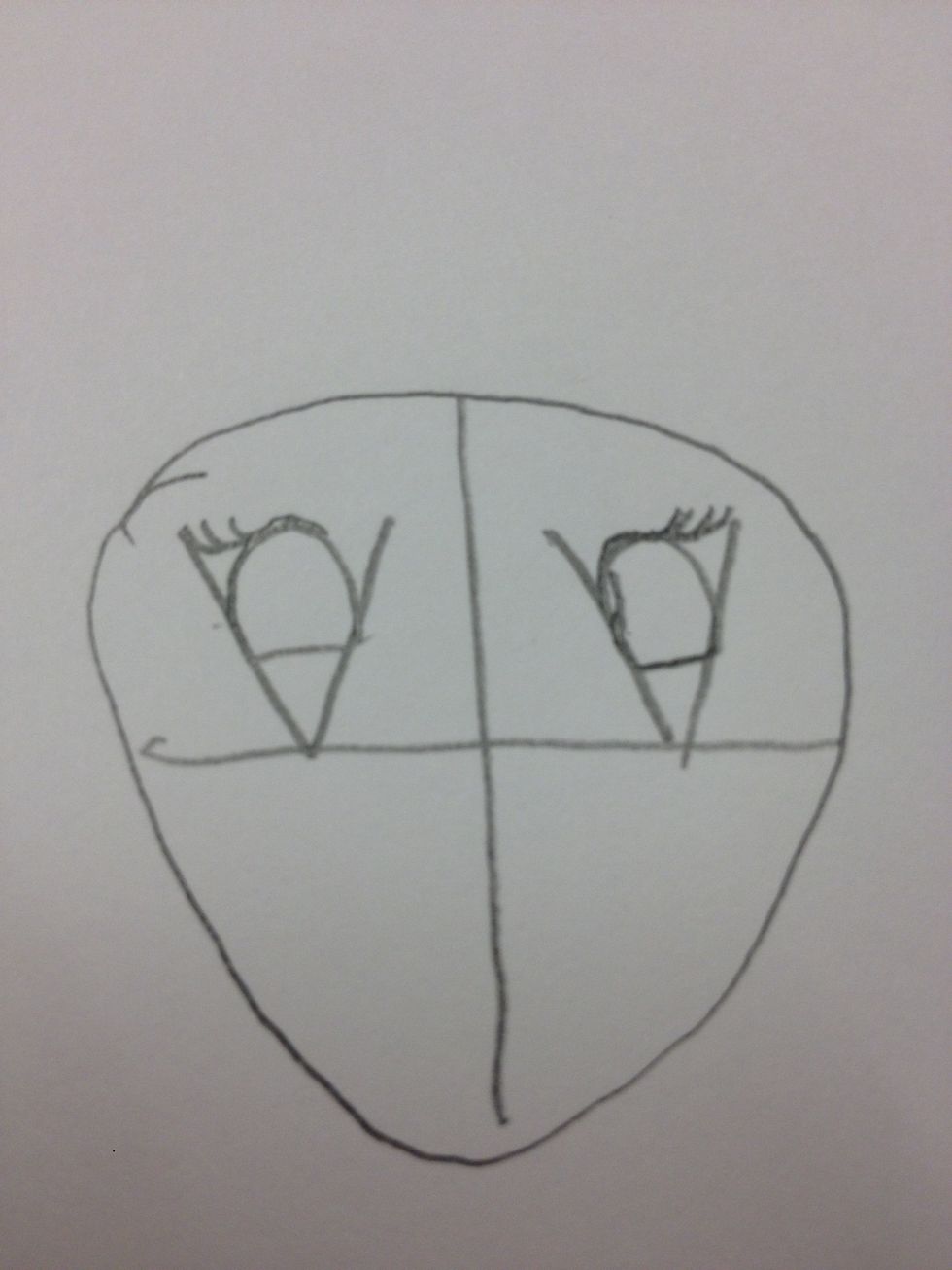 This step is optional, but you can draw eyelashes.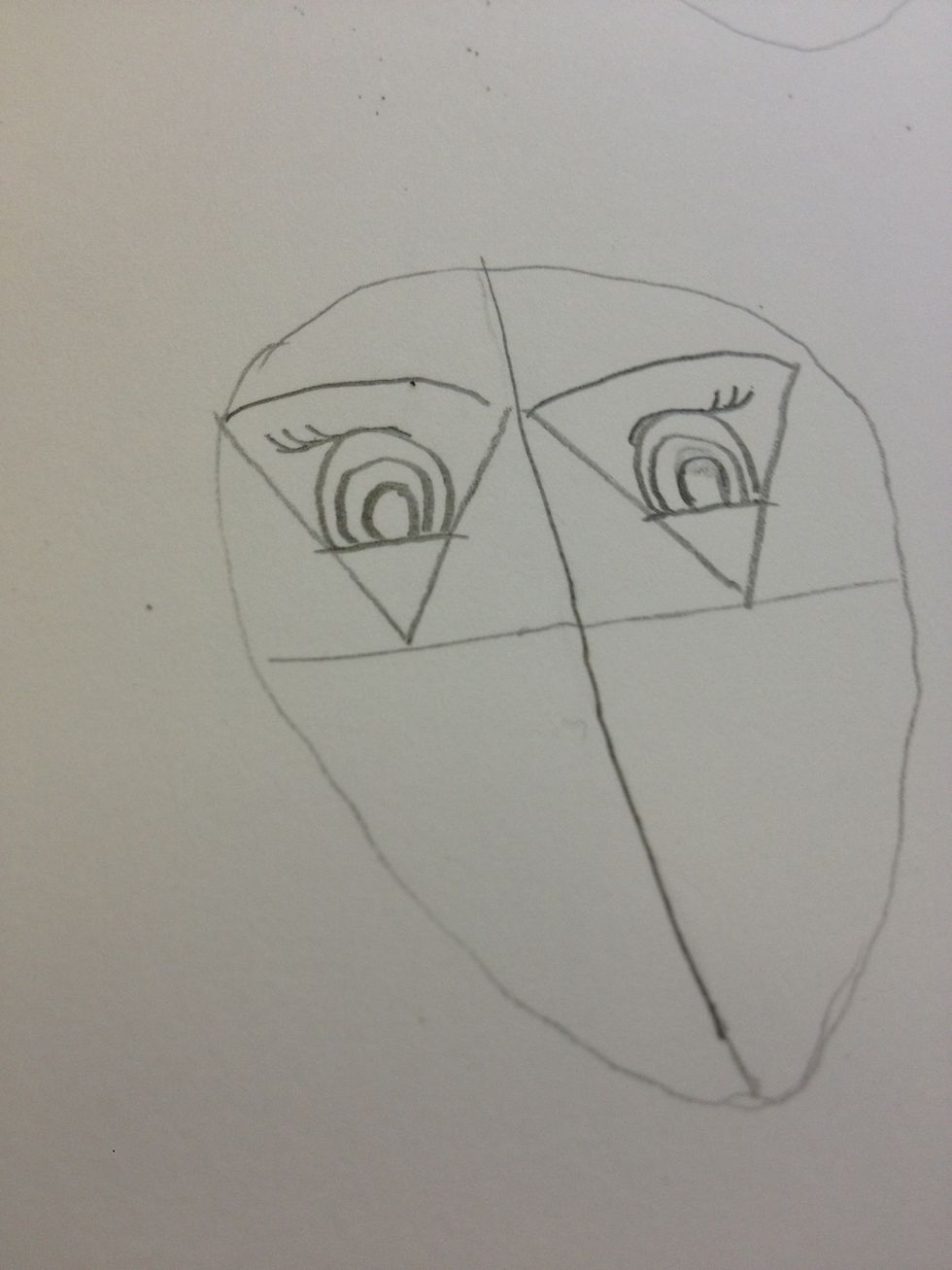 Add the inside outline to your eyes.
Shade in your middle pupil. Leave two circles on the sides unshaded, that makes it look more real.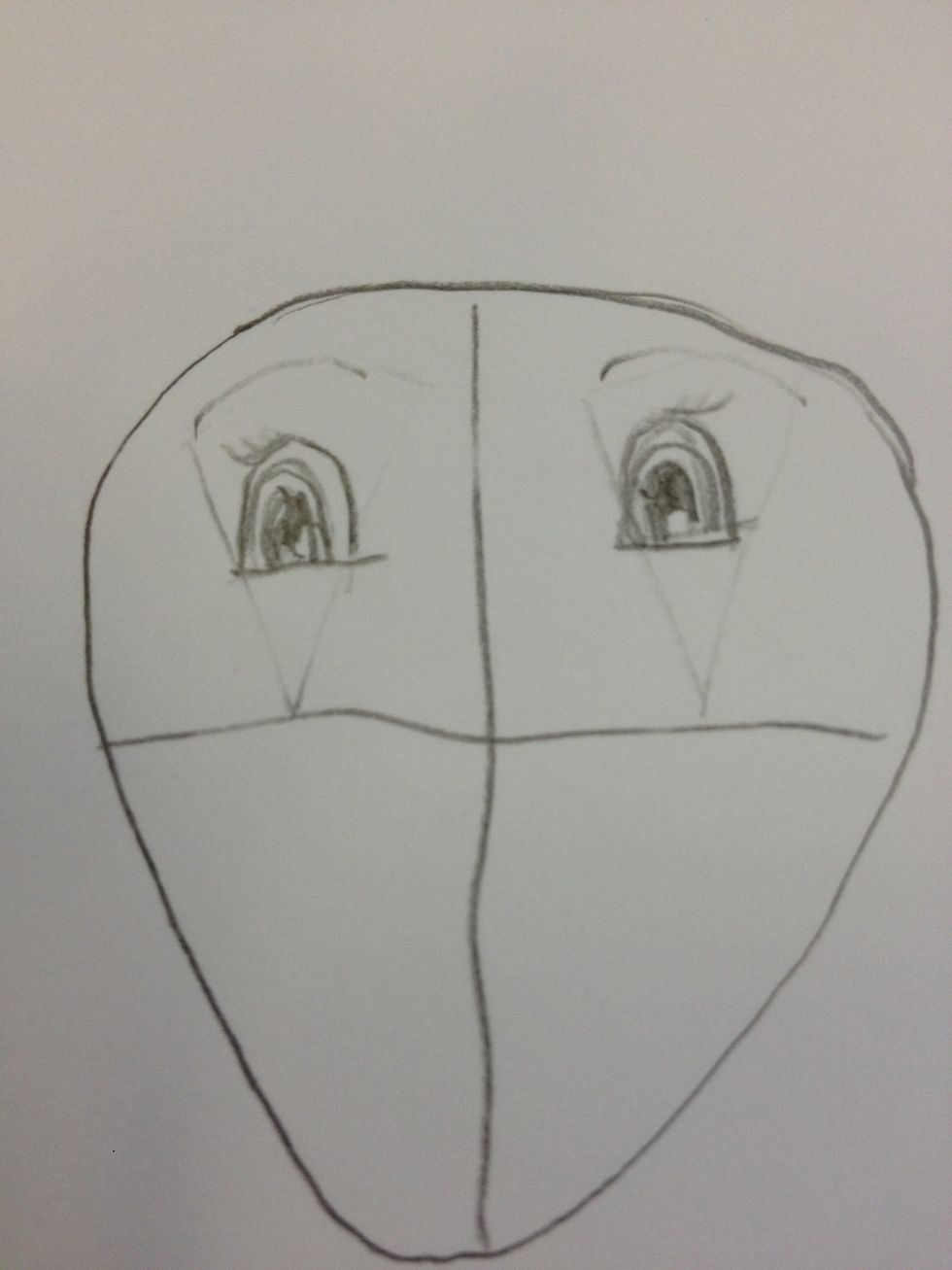 Erase the 45 degree angles.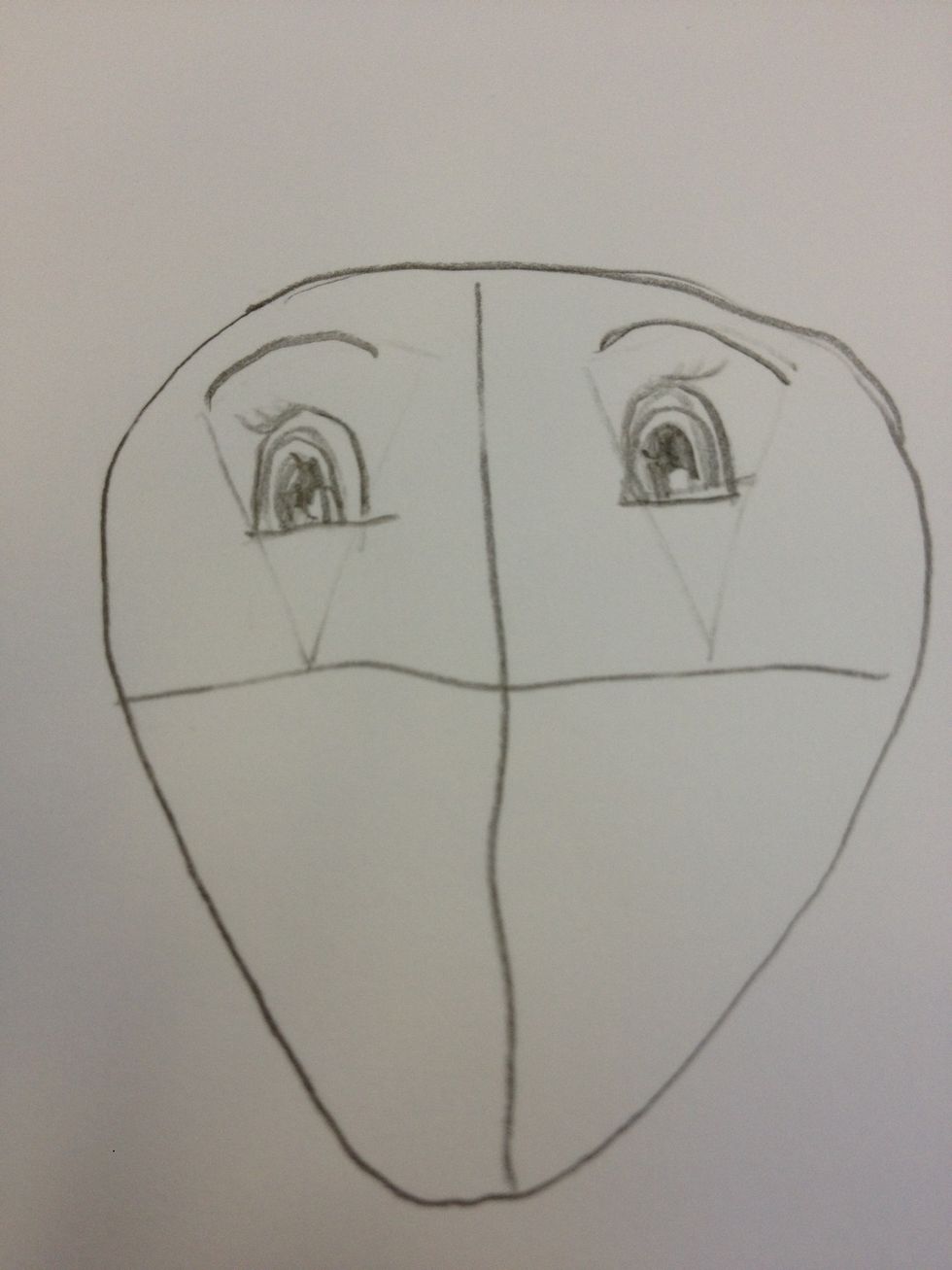 Add the eyebrows. Depending on what emotion you want your face to have, the shape can vary.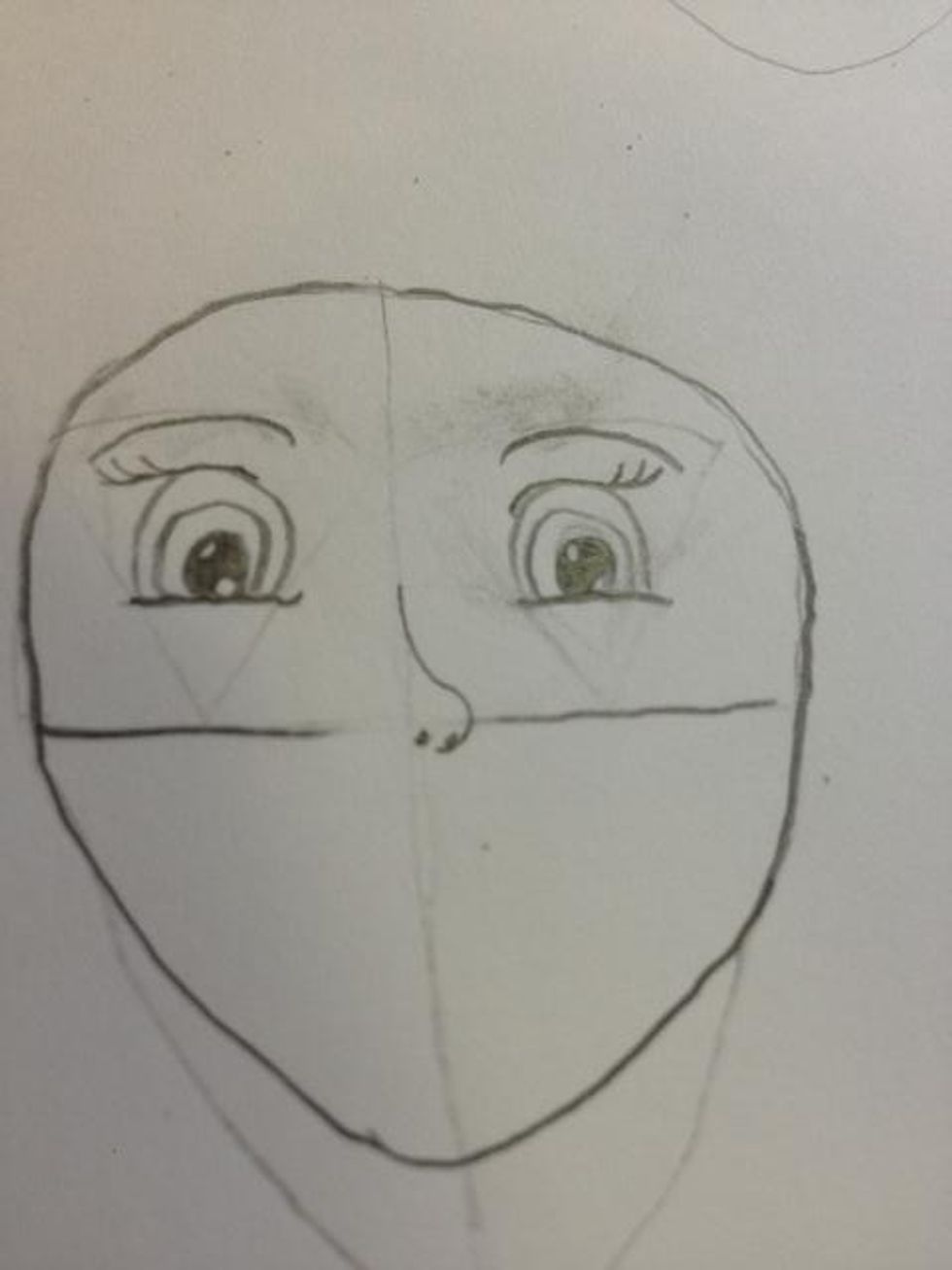 Erase the vertical line and draw a nose. I like to draw cute button noses, but you can make your nose any shape.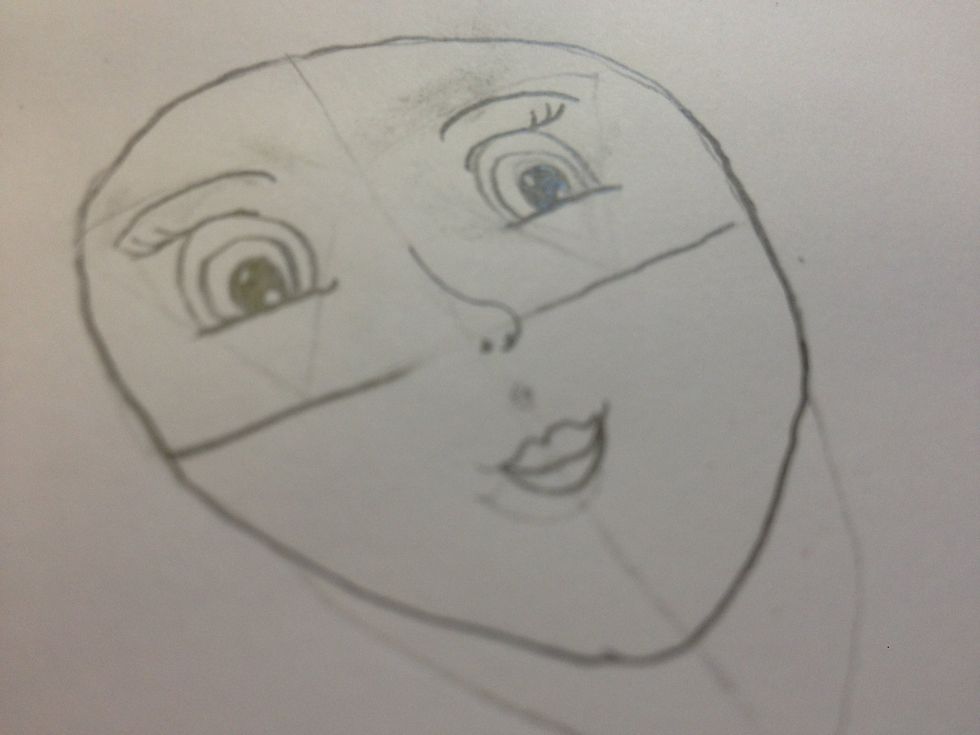 Draw the mouth. You can make the mouth any shape, depending on what emotion you're going for. Also, for detail, add the dimple above your mouth. You can do this by shading.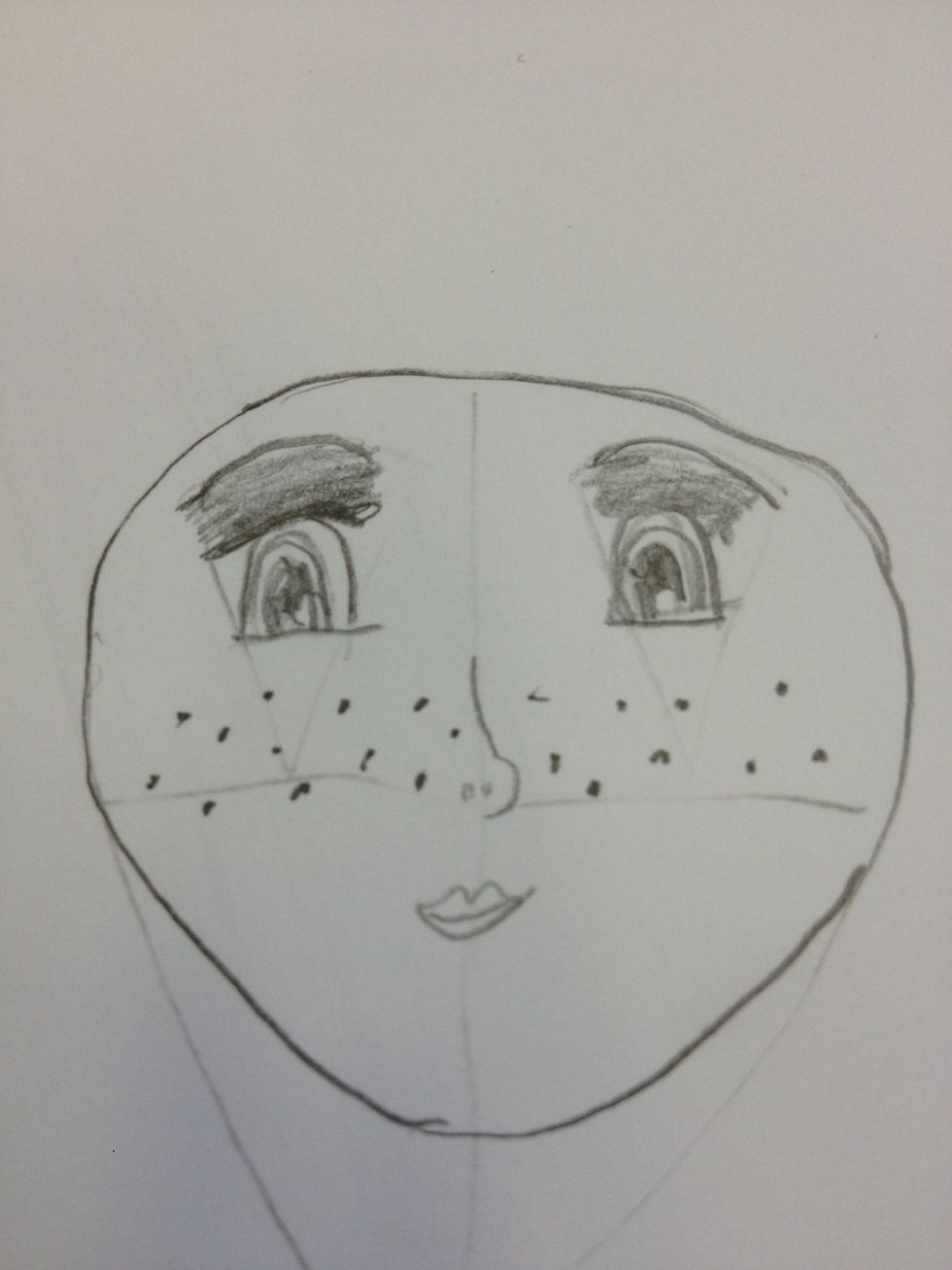 Erase the horizontal line and add any details to the face, such as freckles or even makeup.
Here's how my face looks so far.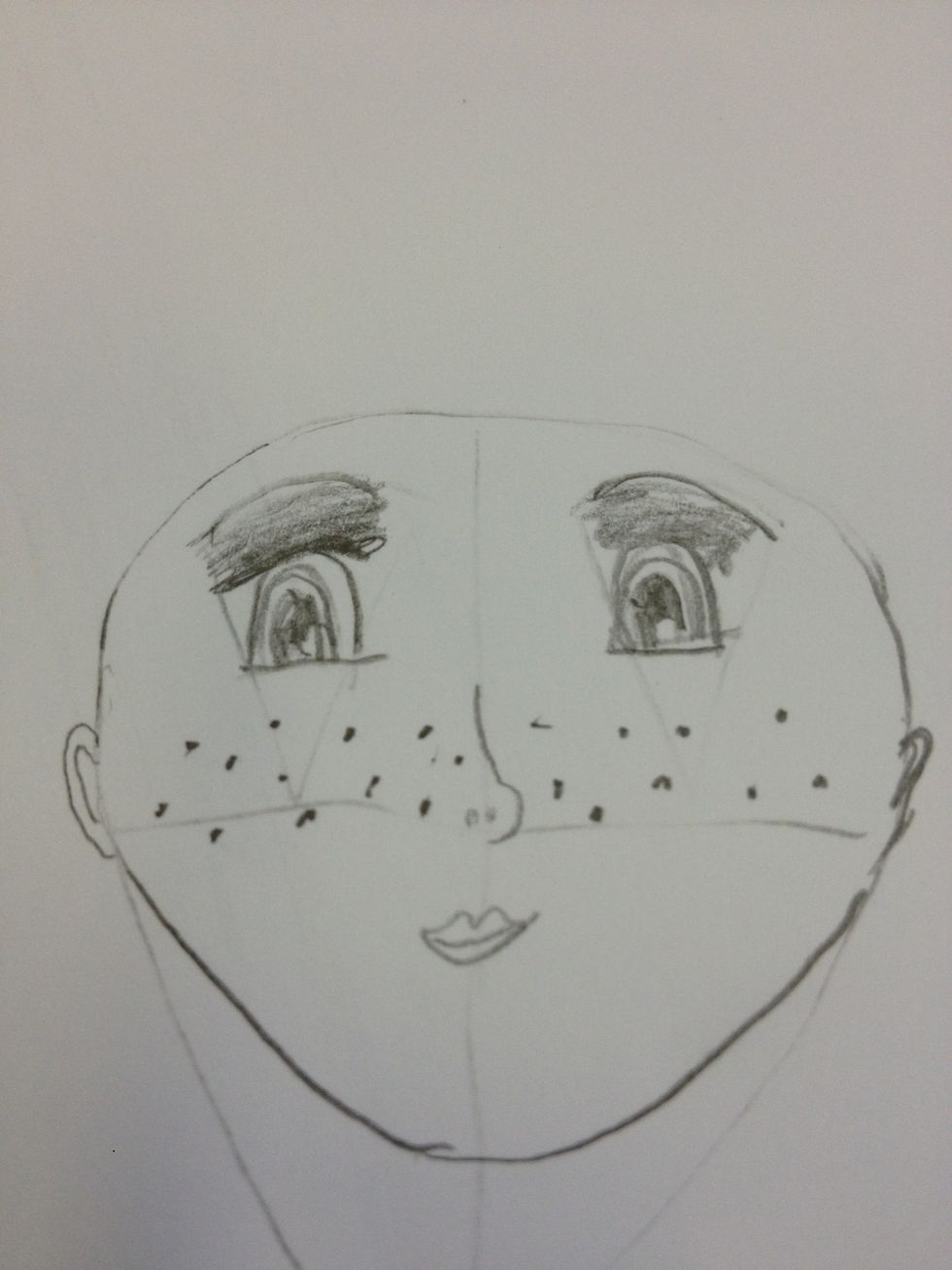 Erase the top of the head to prepare for the hair.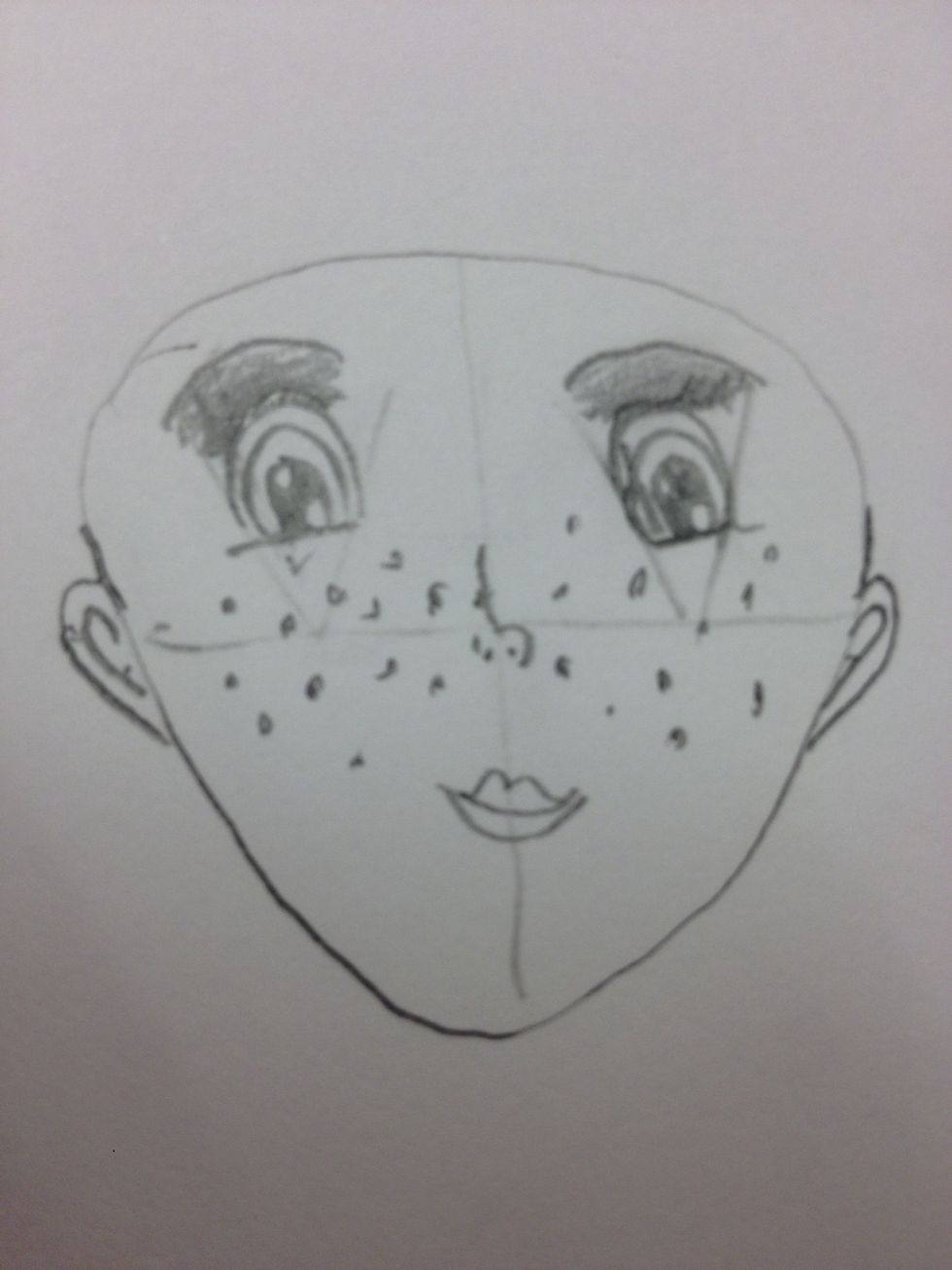 Add the ears parallel to the horizontal line.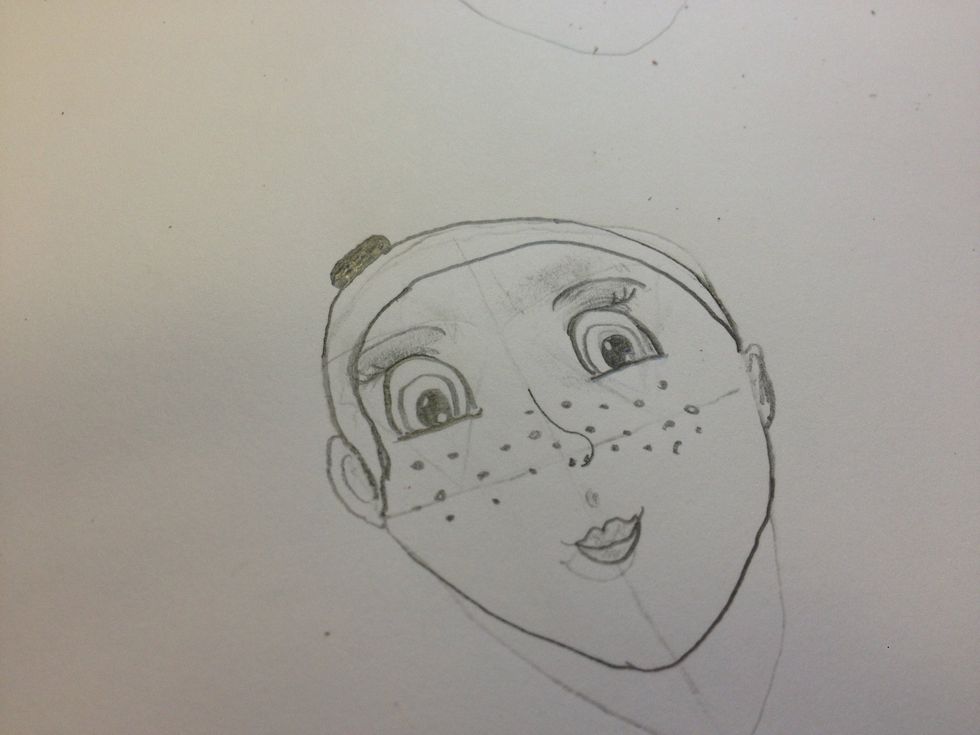 Start the hair. The hair can be any texture, color, shape, and style. I'm putting mine in a ponytail.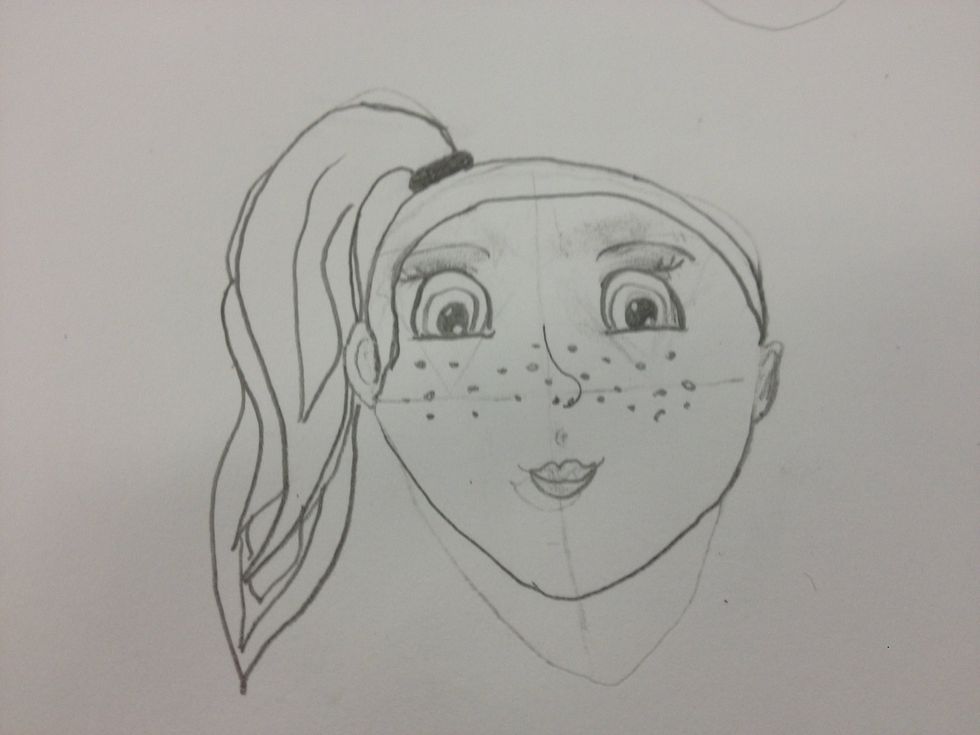 Draw the hair in any style. I gave mine a layered look to make it more real.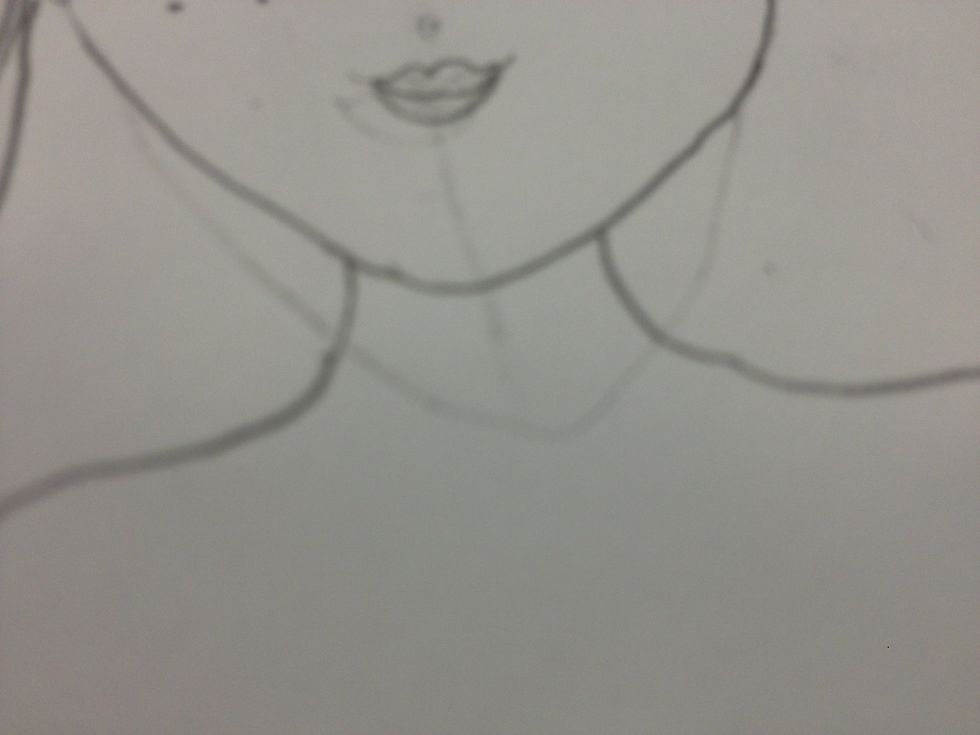 Draw the neck flowing (not a straight line) from the head.
The shoulders should not be very stiff.
Draw the neckline of the top. Add jewelry if you want.
Add finishing touches.
Finished! :) Thank you for watching!
1.0 Pencil
1.0 Pen
1.0 Piece of Paper
1.0 Eraser