Firstly, draw the head and neck. Just by drawing a circle and two short, curvy lines.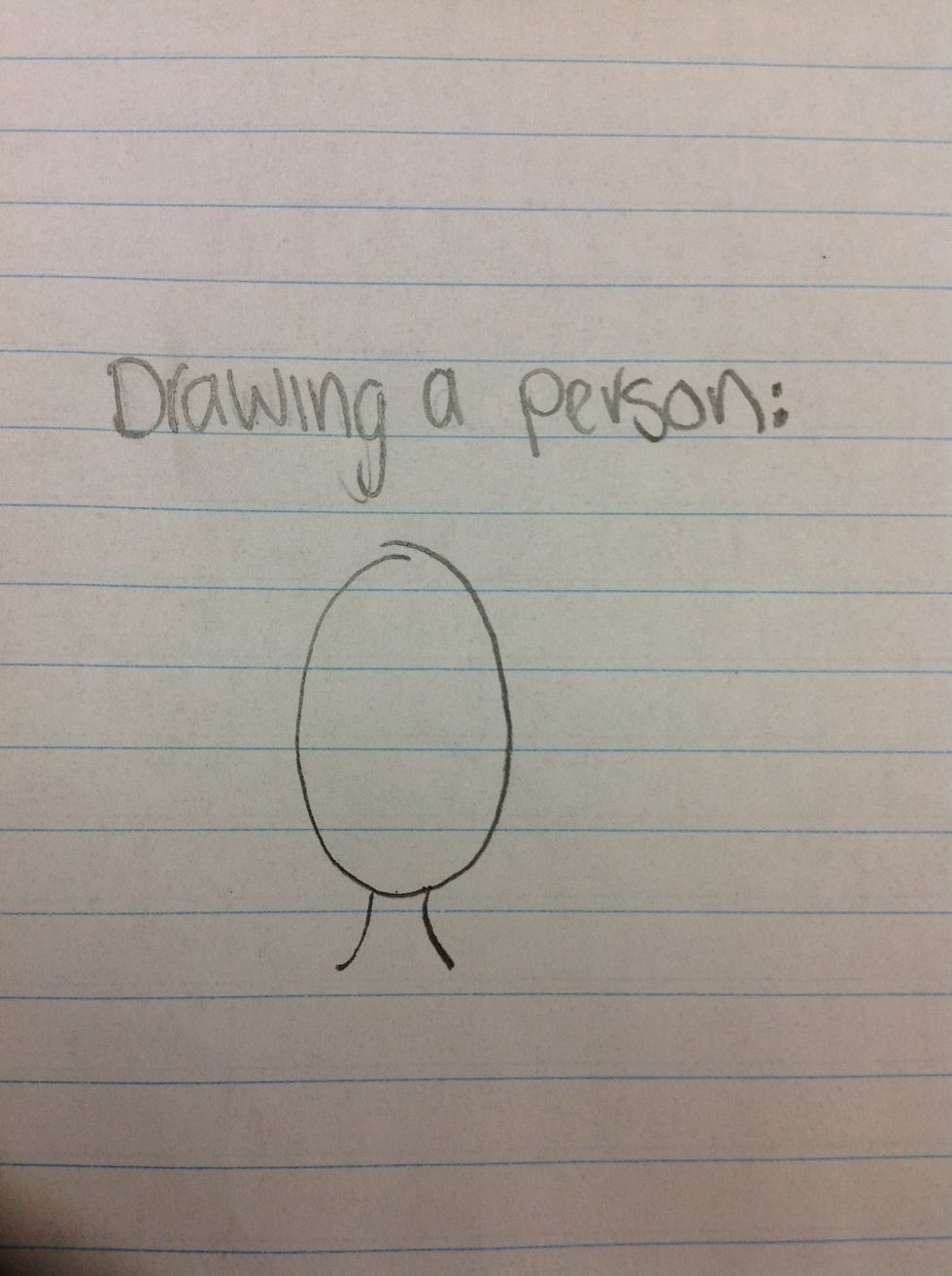 Now, draw the t-shirt. Just by doing a medium sized curved line and two short straight lines followed by another pair of short lines on the other side and then one more line at the bottom of the lines
Then, just draw two longer lines and a medium sized line connecting those lines at the bottom.
Then draw the hands, draw to long lines on either side of the body, to make the arms and then draw small oval like shapes , joining them together to make fingers.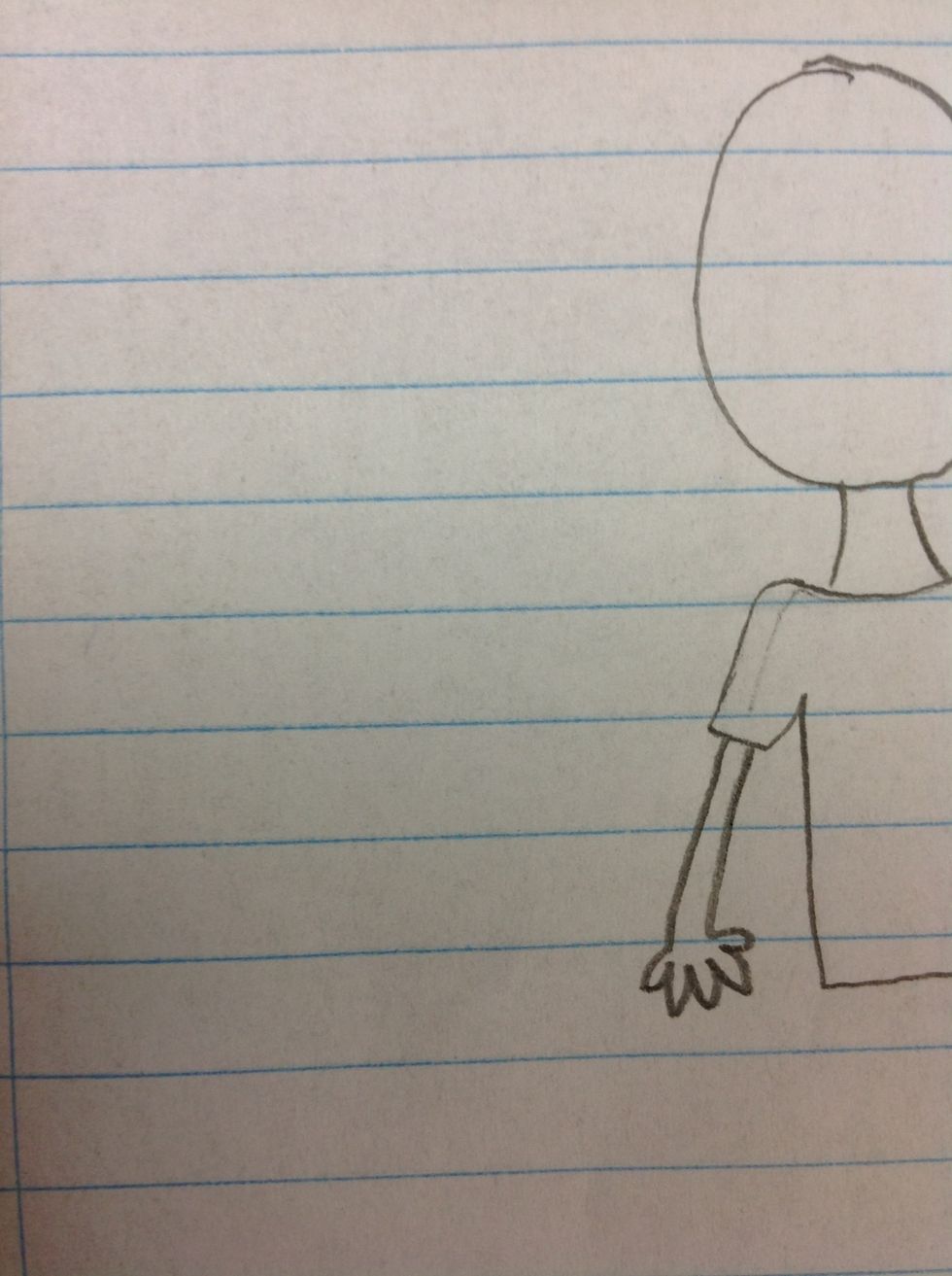 Just like so.
Now, draw the pants. Just draw two long set of lines on either side,again just like the arms and connect to short lines at the bottom.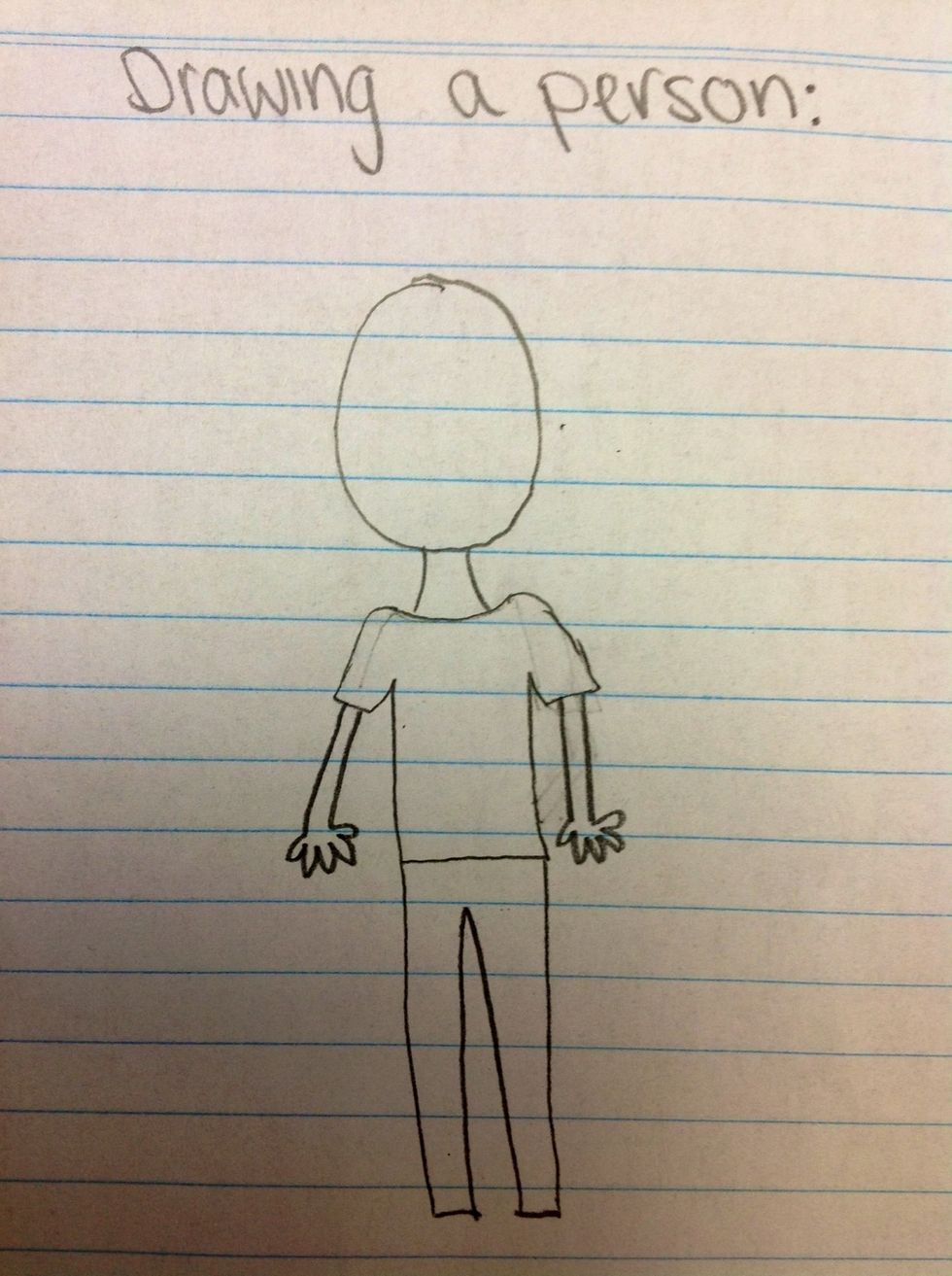 Something like this, would do.
Now draw the shoes, just draw two oval like shapes with a flat surface on the bottom.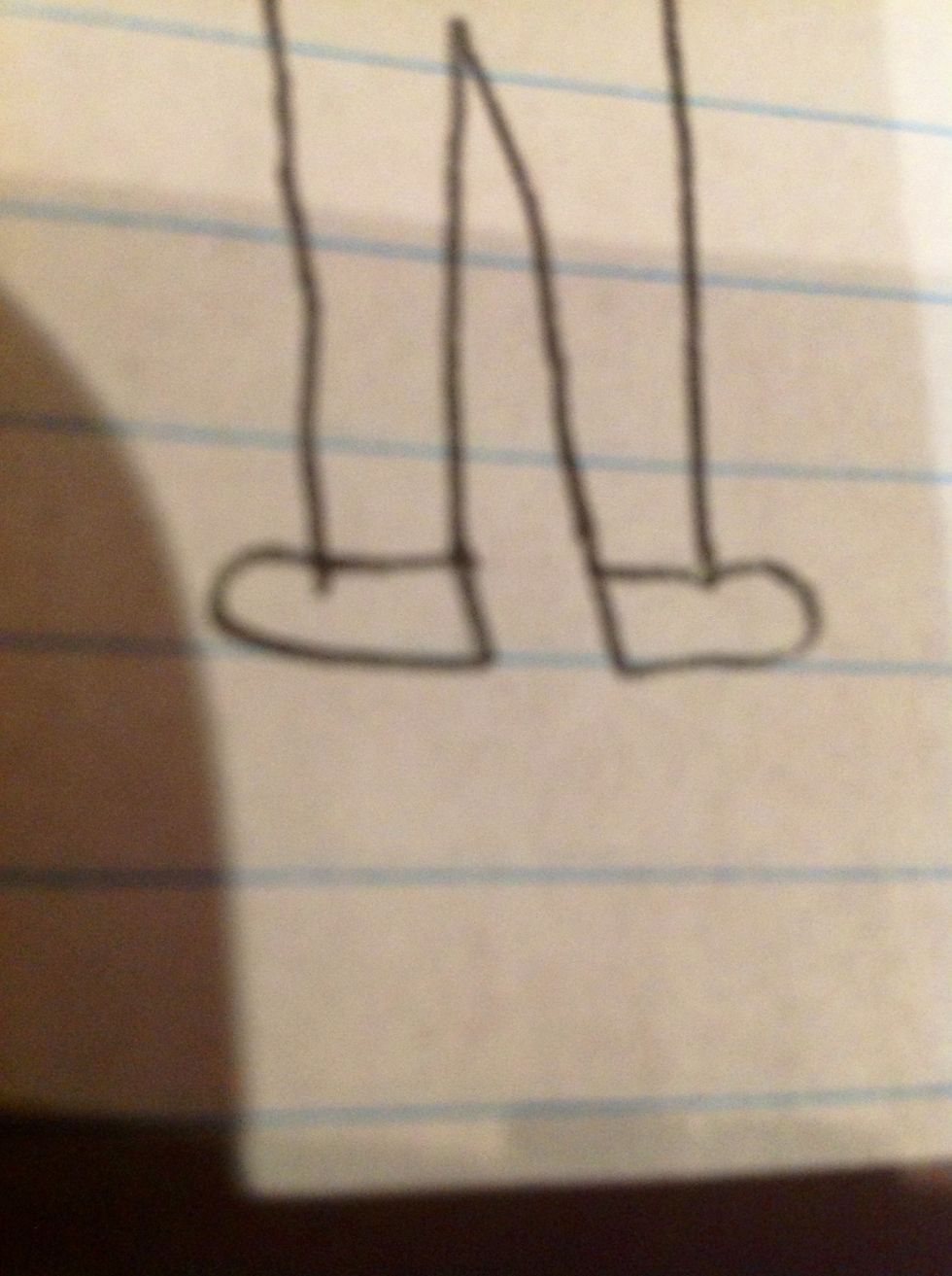 Just like this.
Remember, the eyes come next, just draw oval like shapes on the top of the head, one on either side.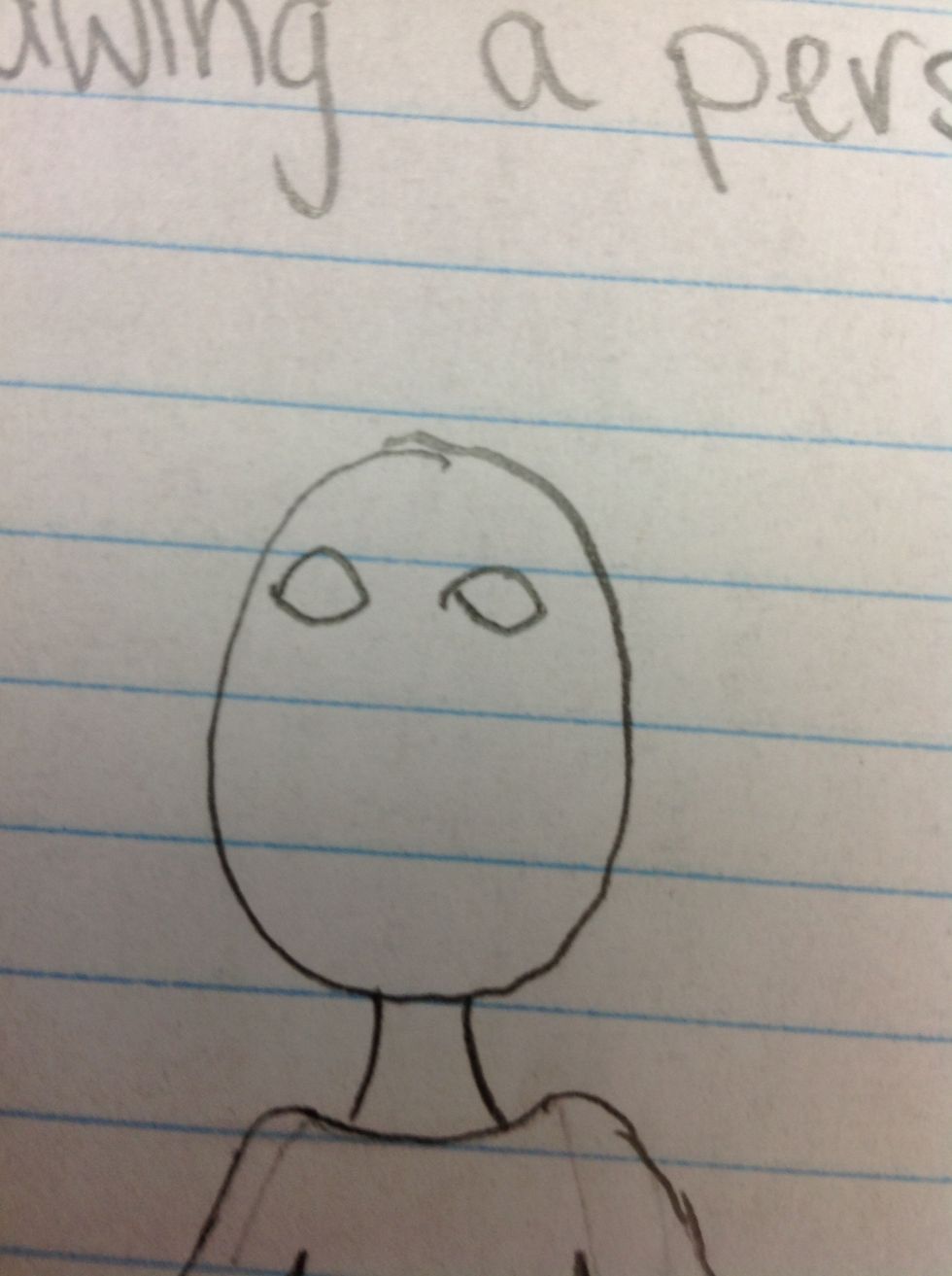 If it looks like this you are on the right track.
Then, do the nose. It is just a simple backwards L.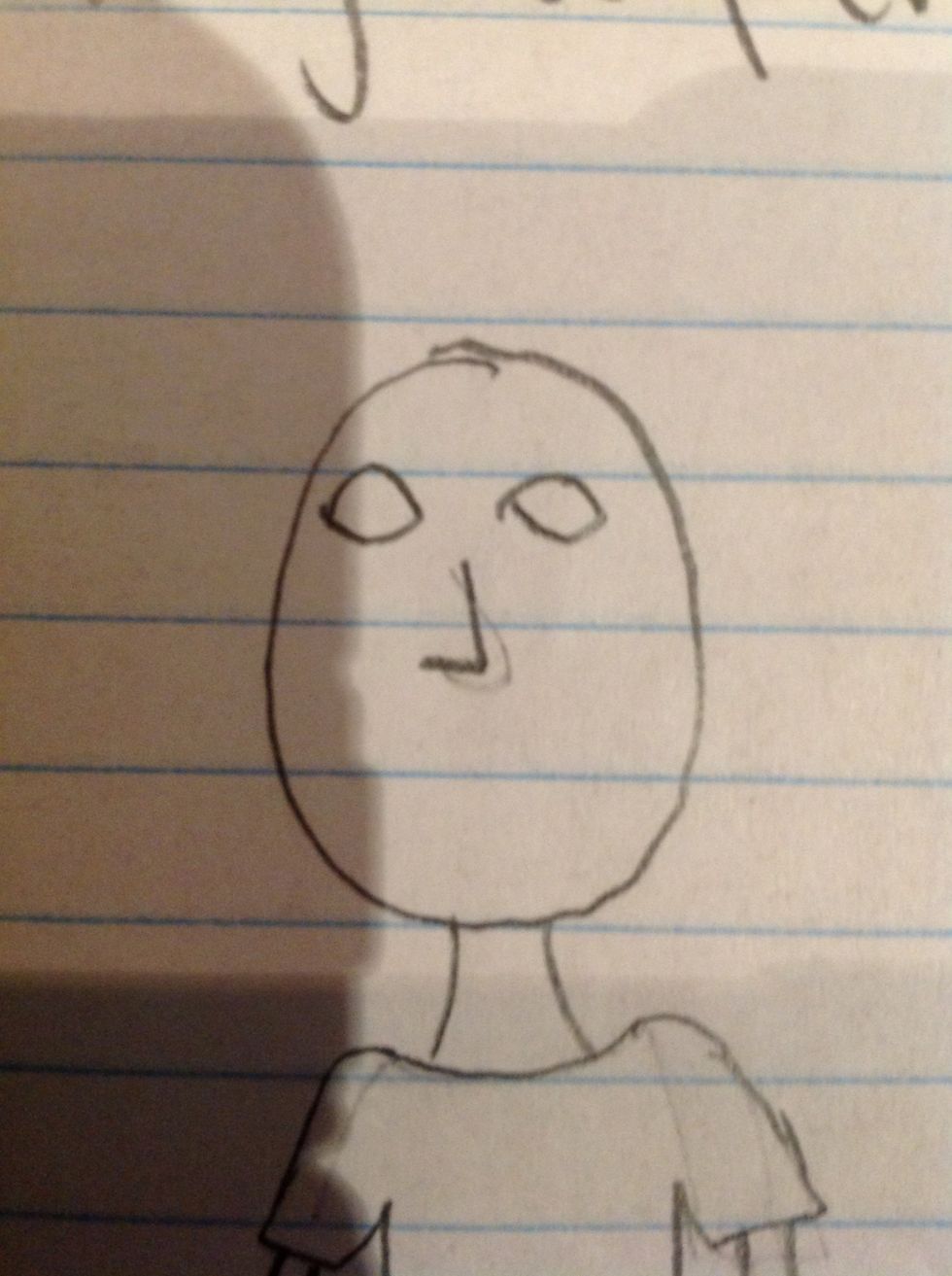 Like so.
Next, is the mouth. It is just a medium sized curved line.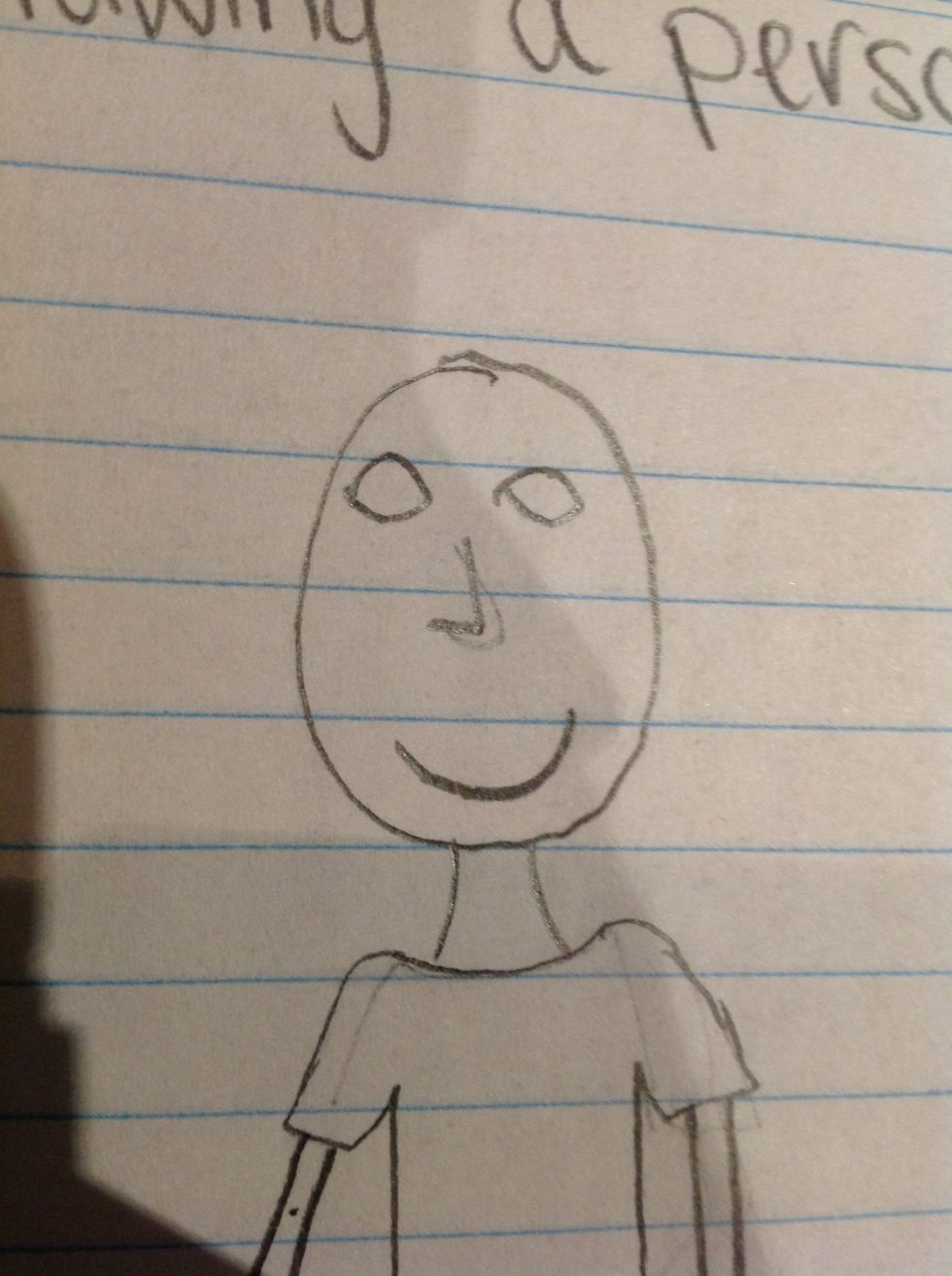 This is fine.
Add in the colour to the pupil, in the eye.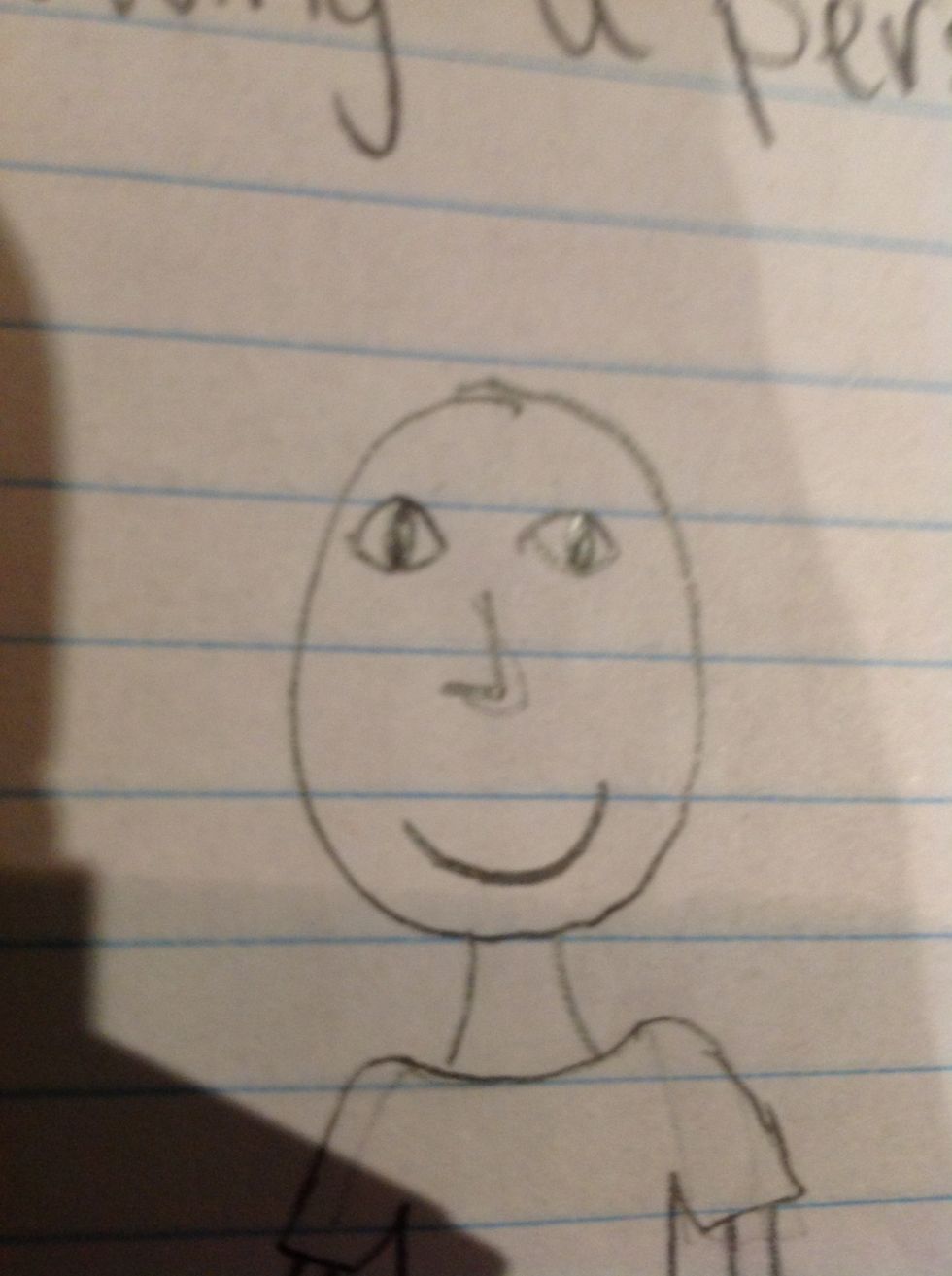 If it is something near this it is fine.
After that, the hair is needed. A boy or girl type is your choice, but this demonstration shall be a girl.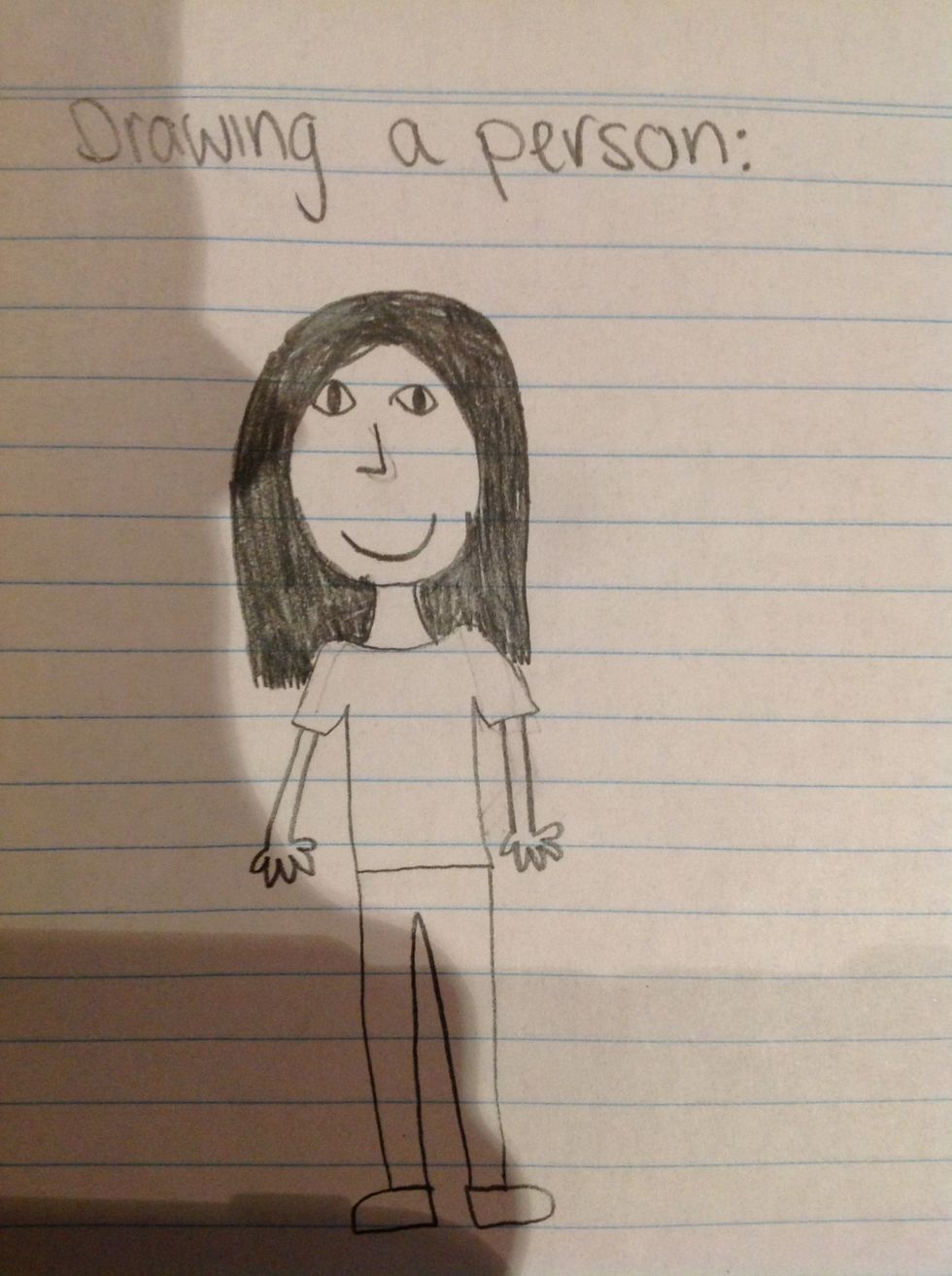 Simply, just draw down a line and colour in between it. Like the picture above.
Lastly, colouring in is optional and more detailed clothing (watches, necklaces, writing on t-shirts etc) is optional, also.
The finishing product should look something like this: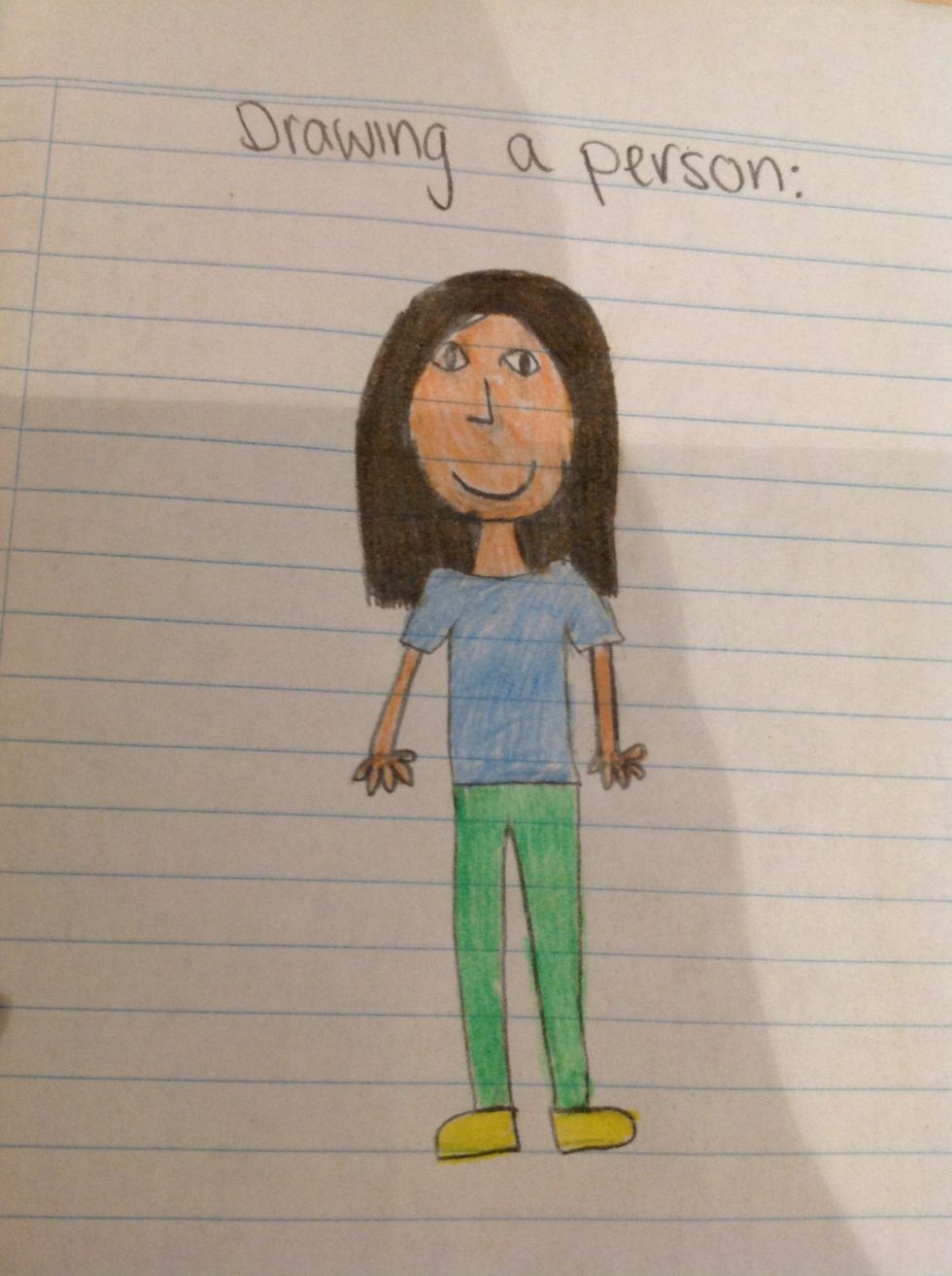 This is a simple, yet reasonable design of a girl. A boy can be drawn the same way only with short hair.
A sharp pencil
An eraser
A sheet of paper