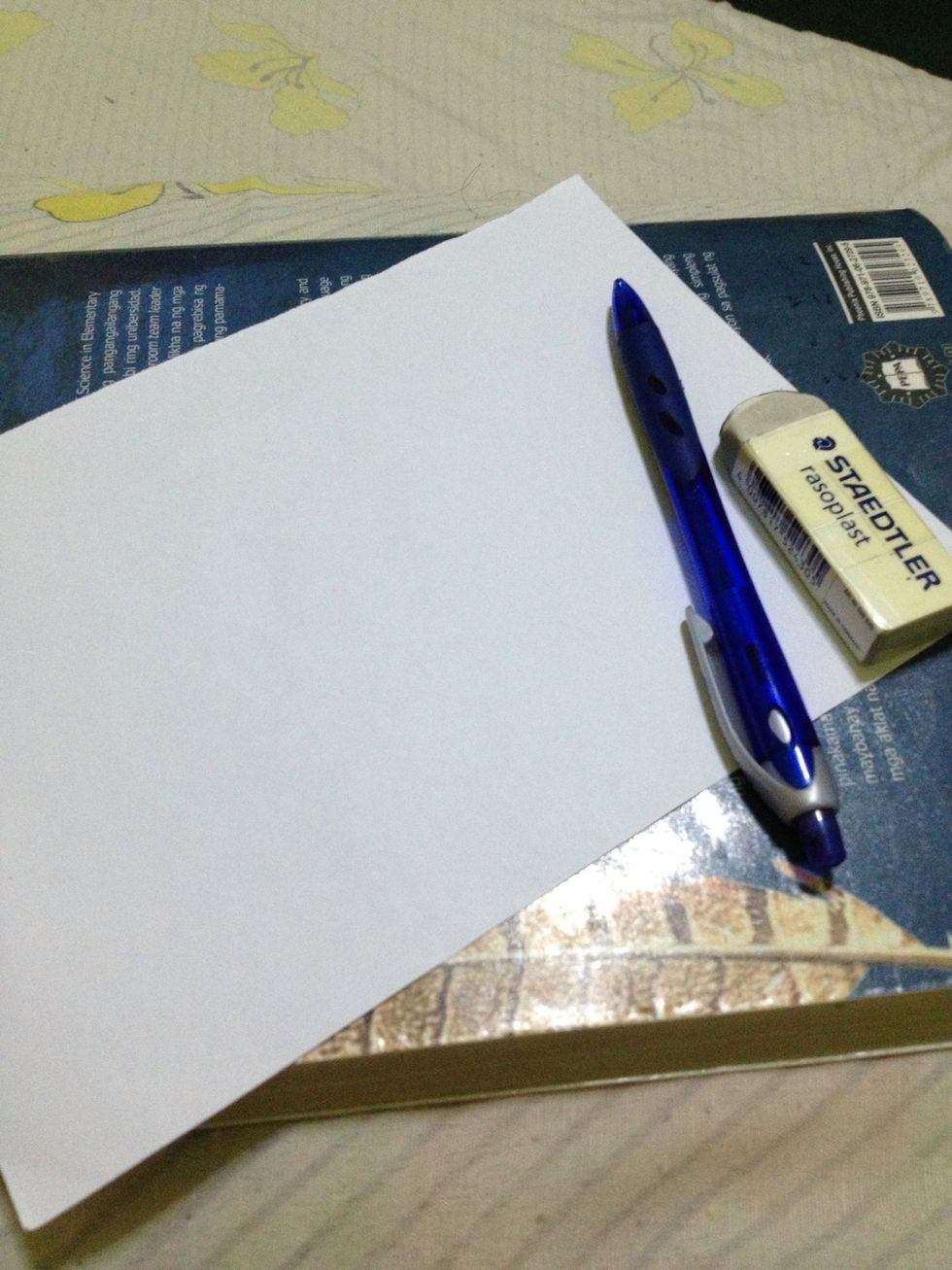 You'll need: A paper, a pencil or mechanical pencil, and an eraser.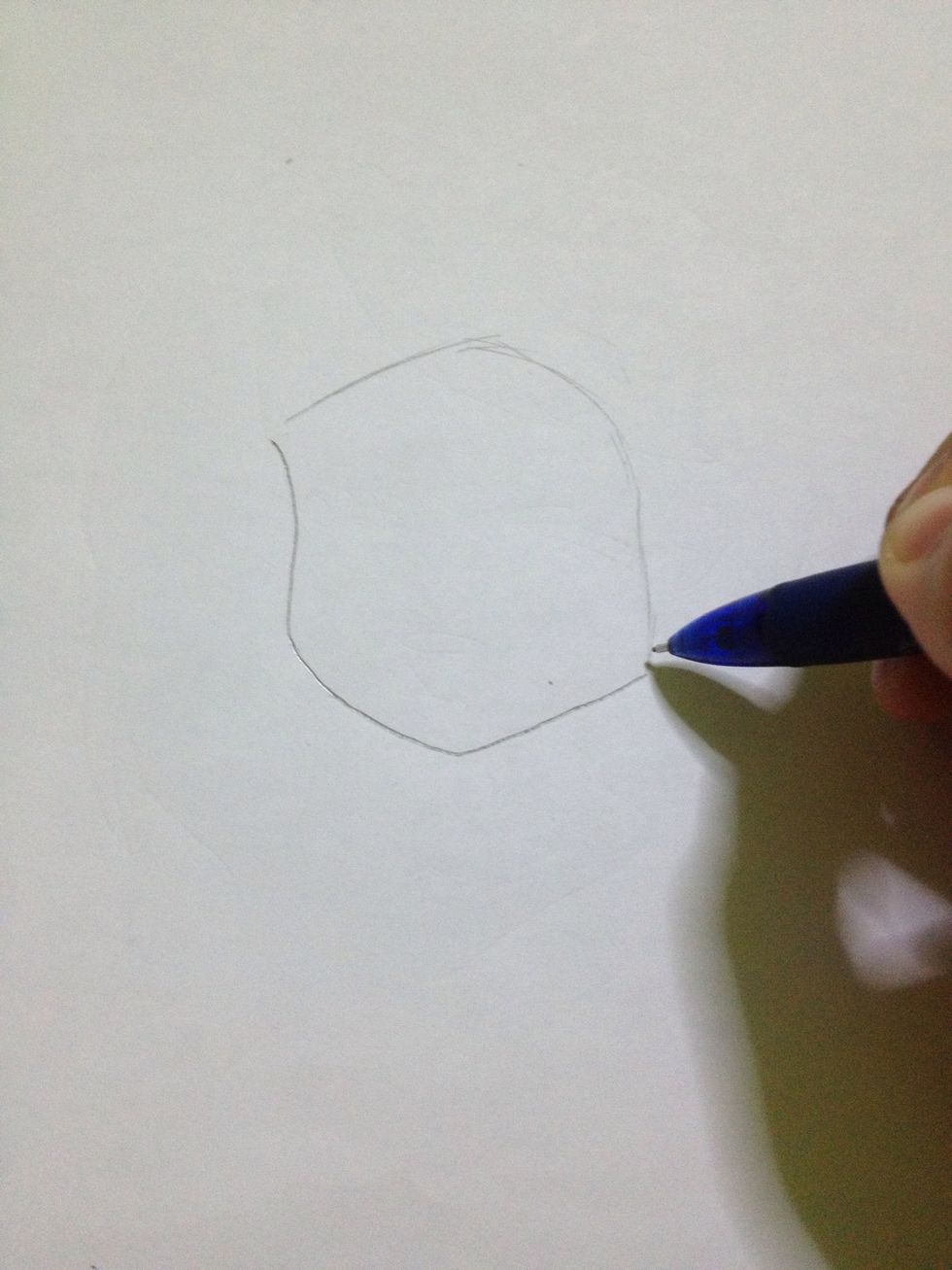 Sketch an outline of the head. Sketch lightly.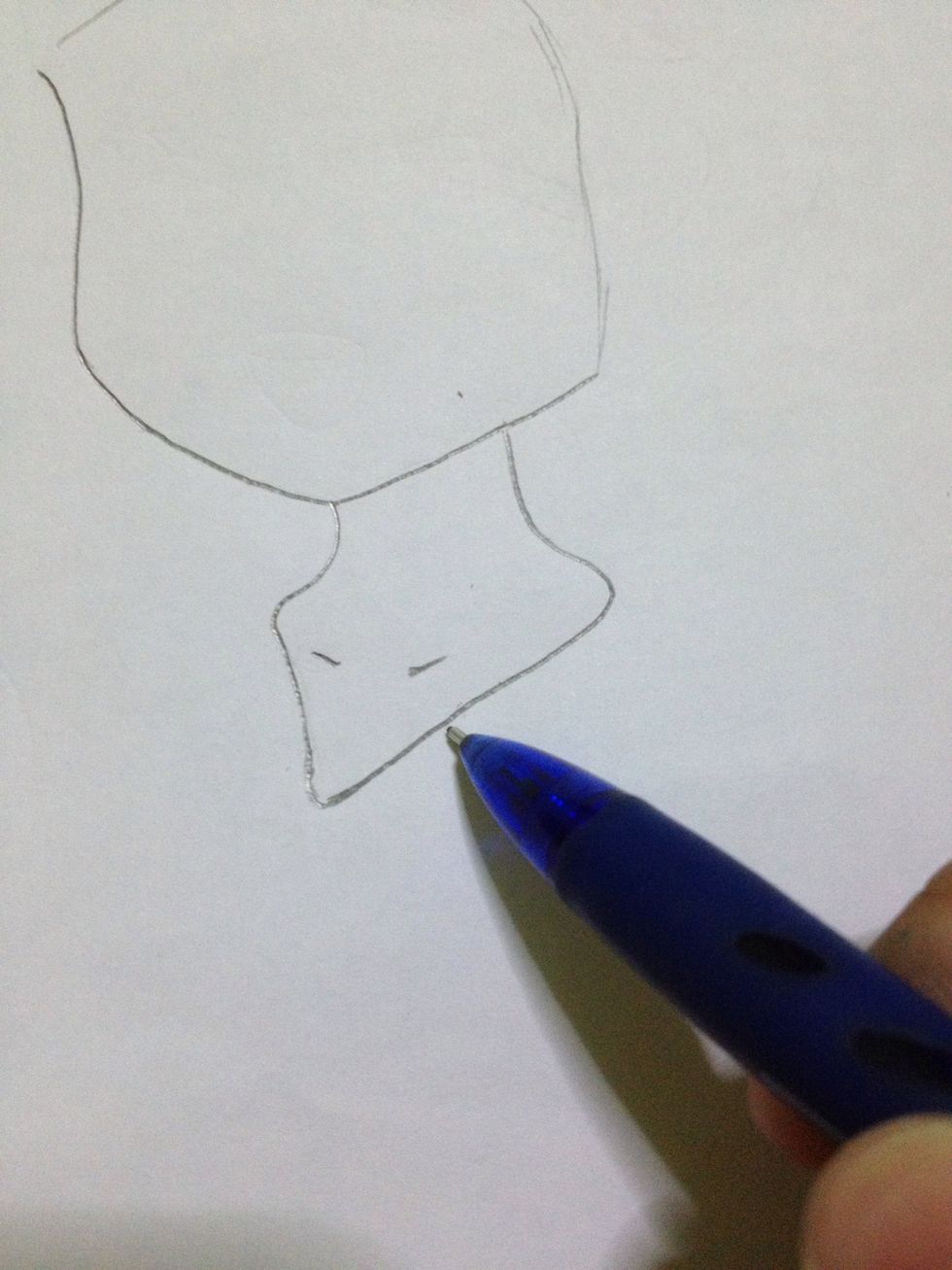 Draw the neck.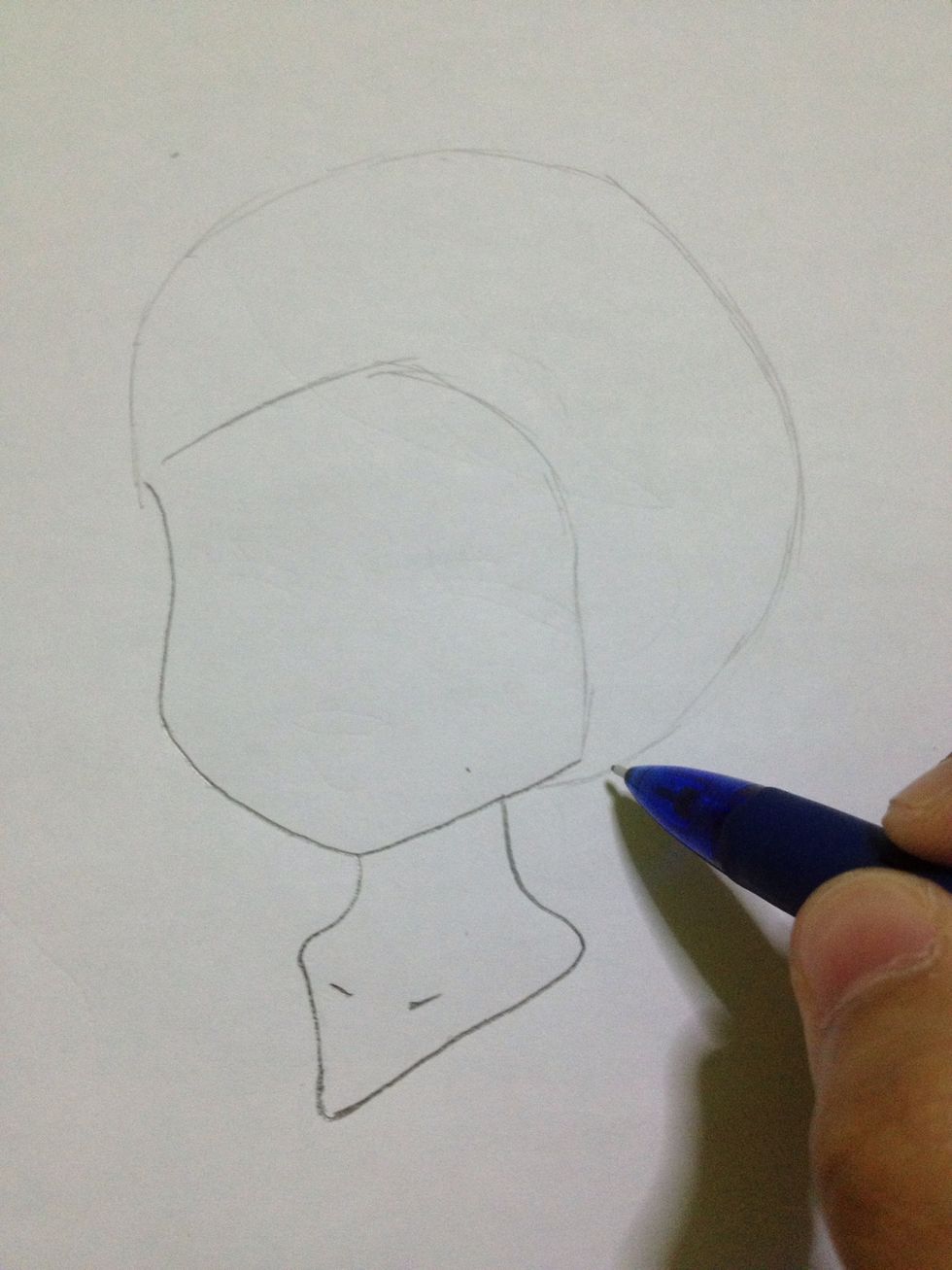 Sketch a quarter circle. lol. Like an afro.
Sketch something like this on the left side of the head.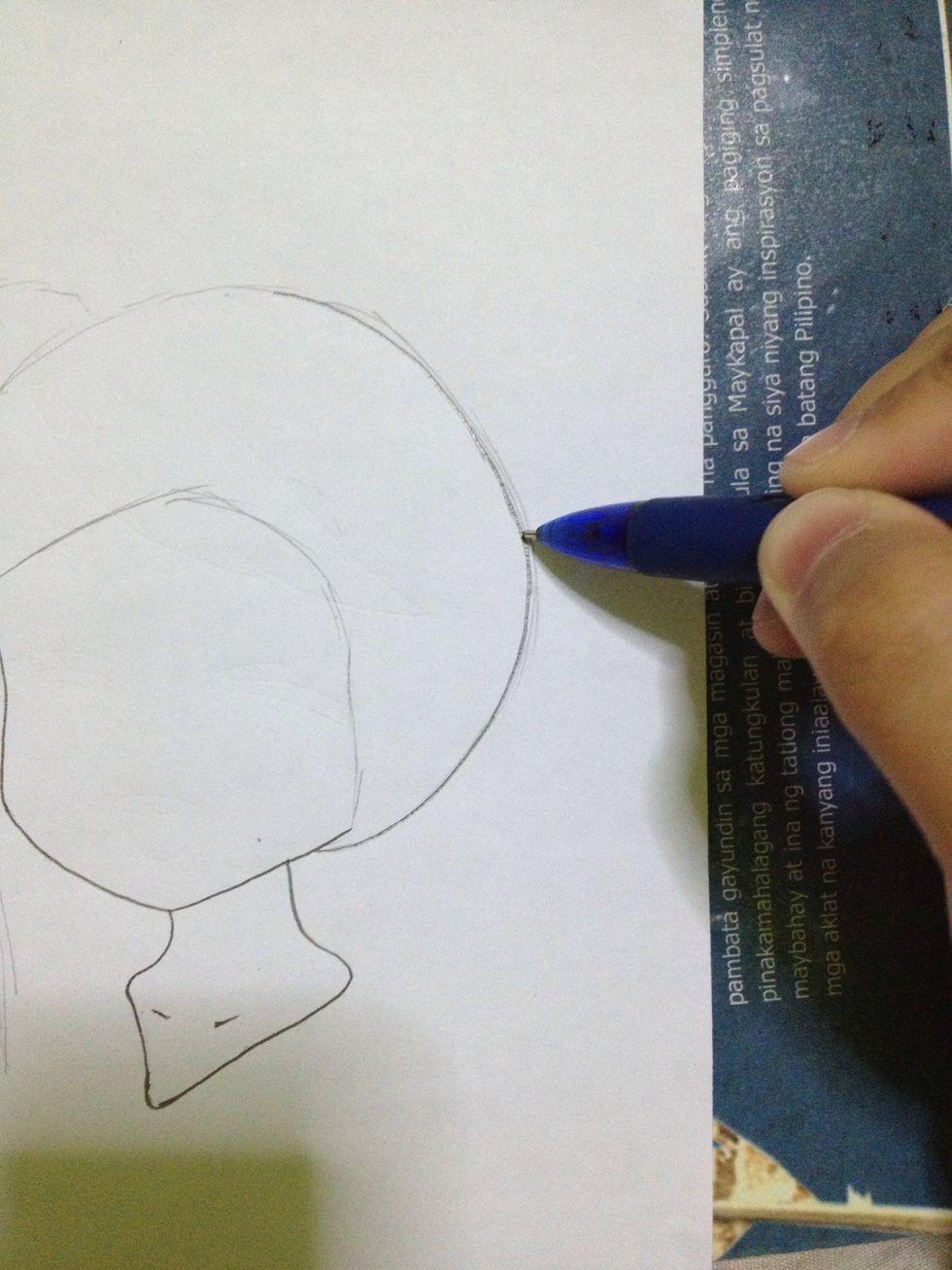 Darken the line.
Draw another line. Draw it near the first line you made.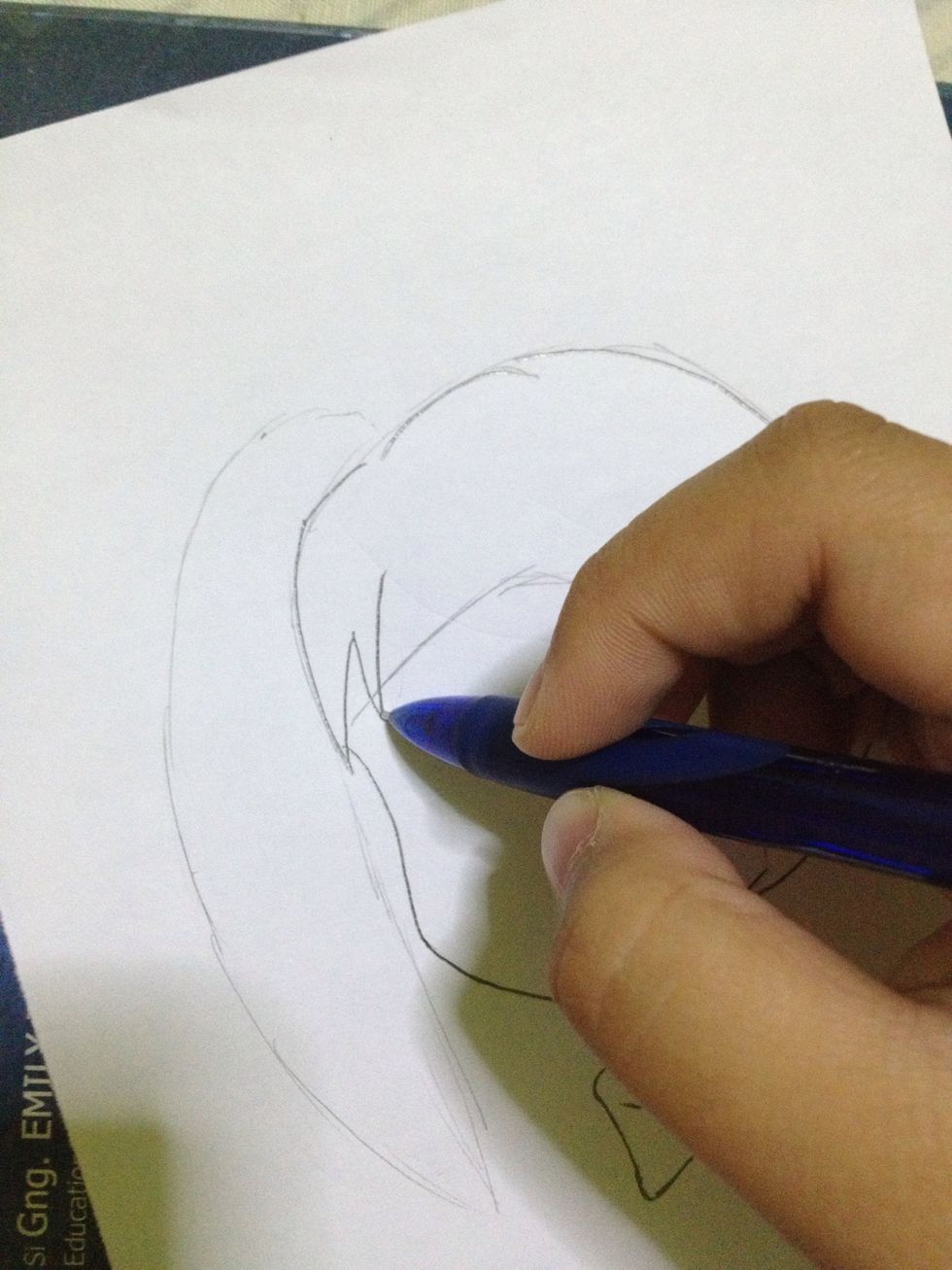 Draw bangs.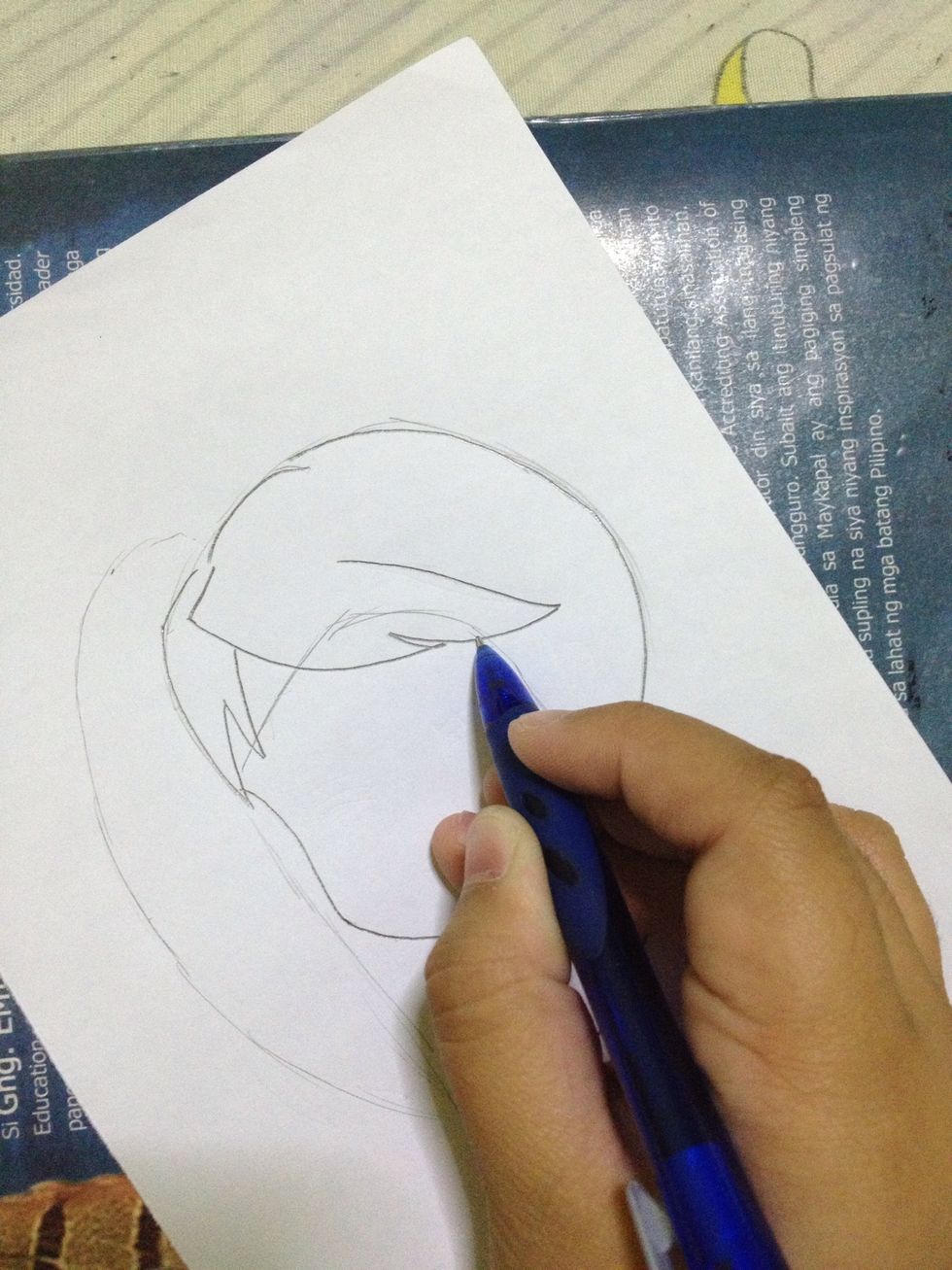 And some side bangs.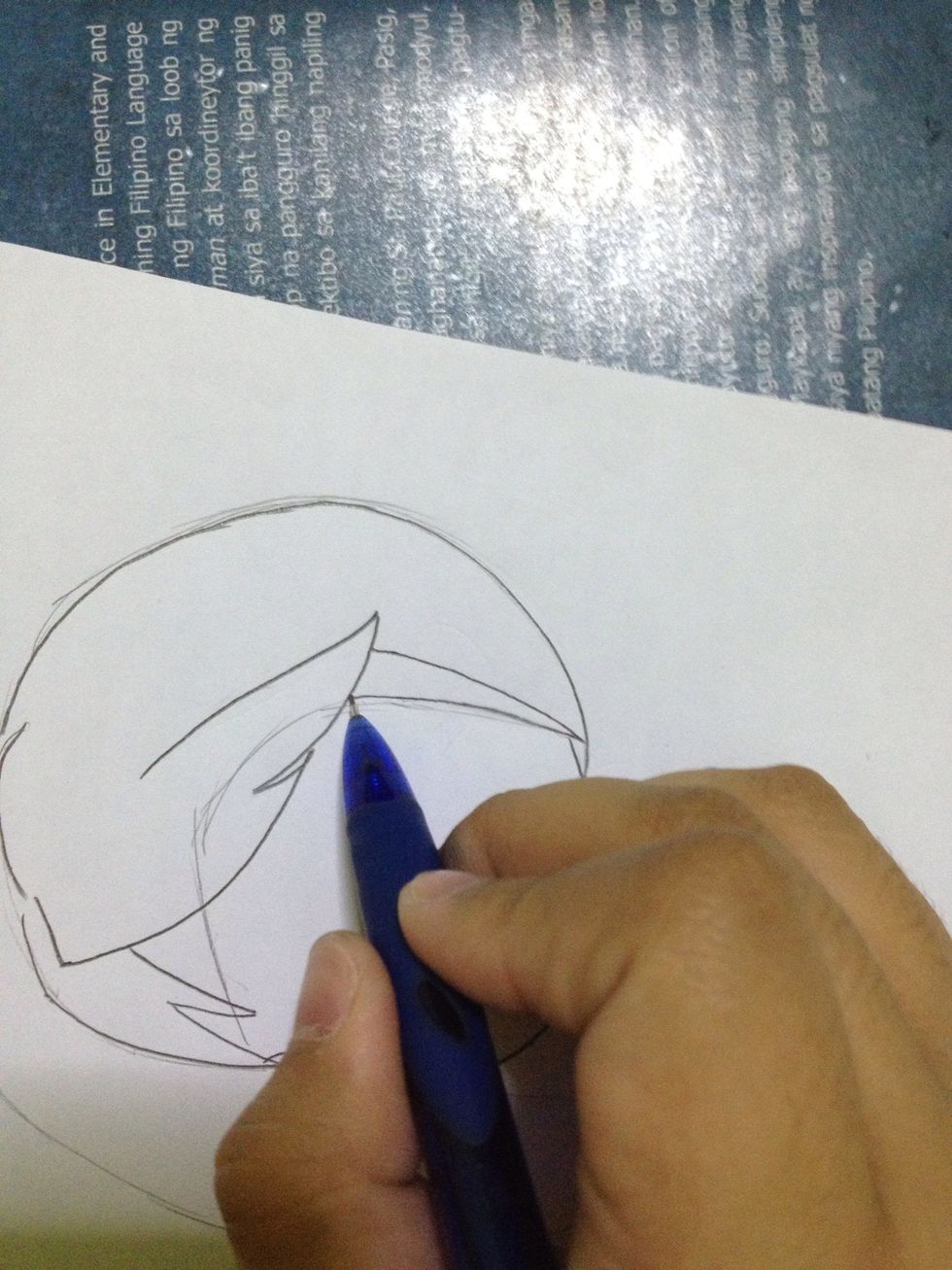 Draw a bang down on the right side of the face.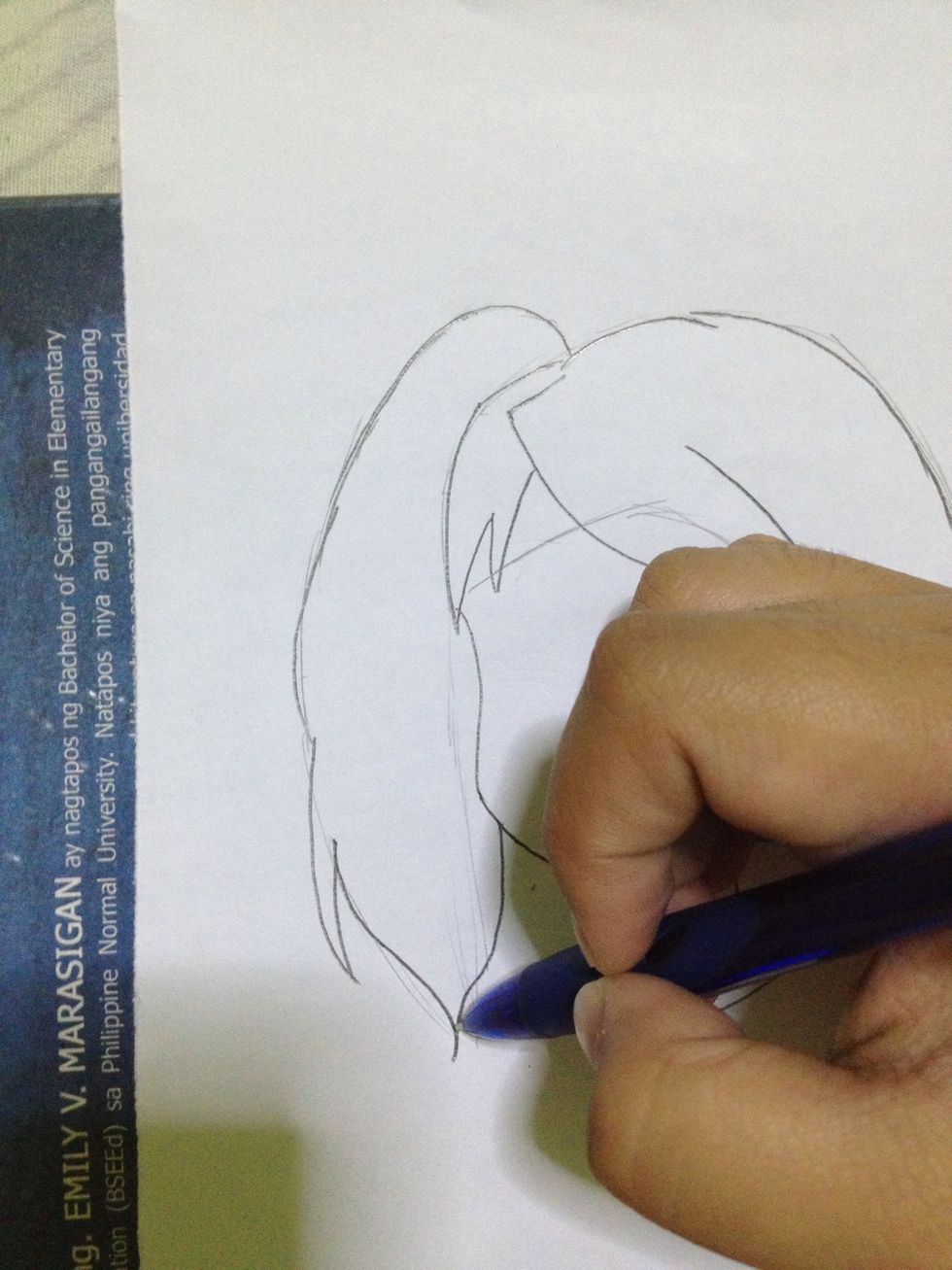 Darken the hair on the left side.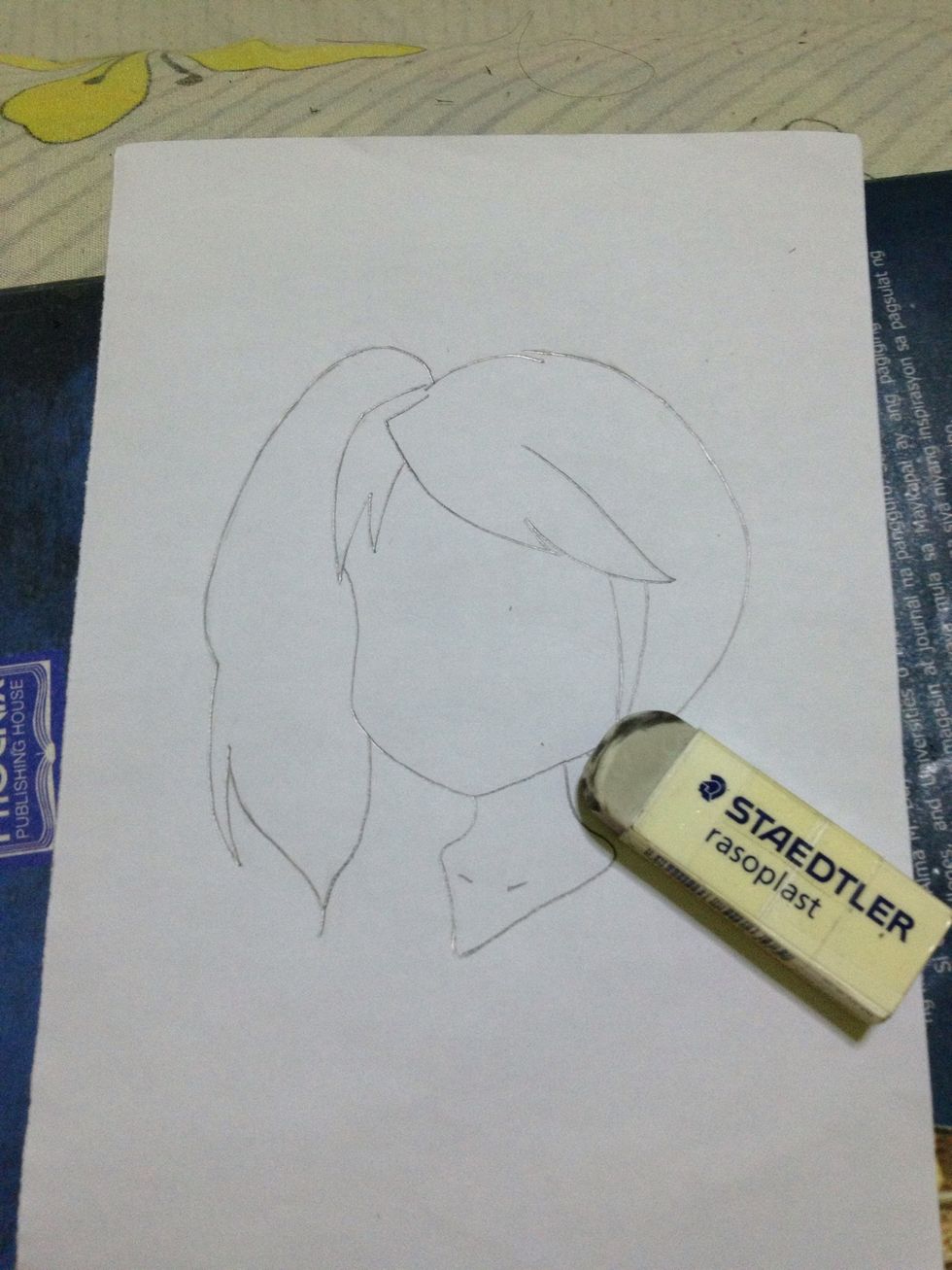 Erase the outline sketches that you made.
Add some lines on the hair.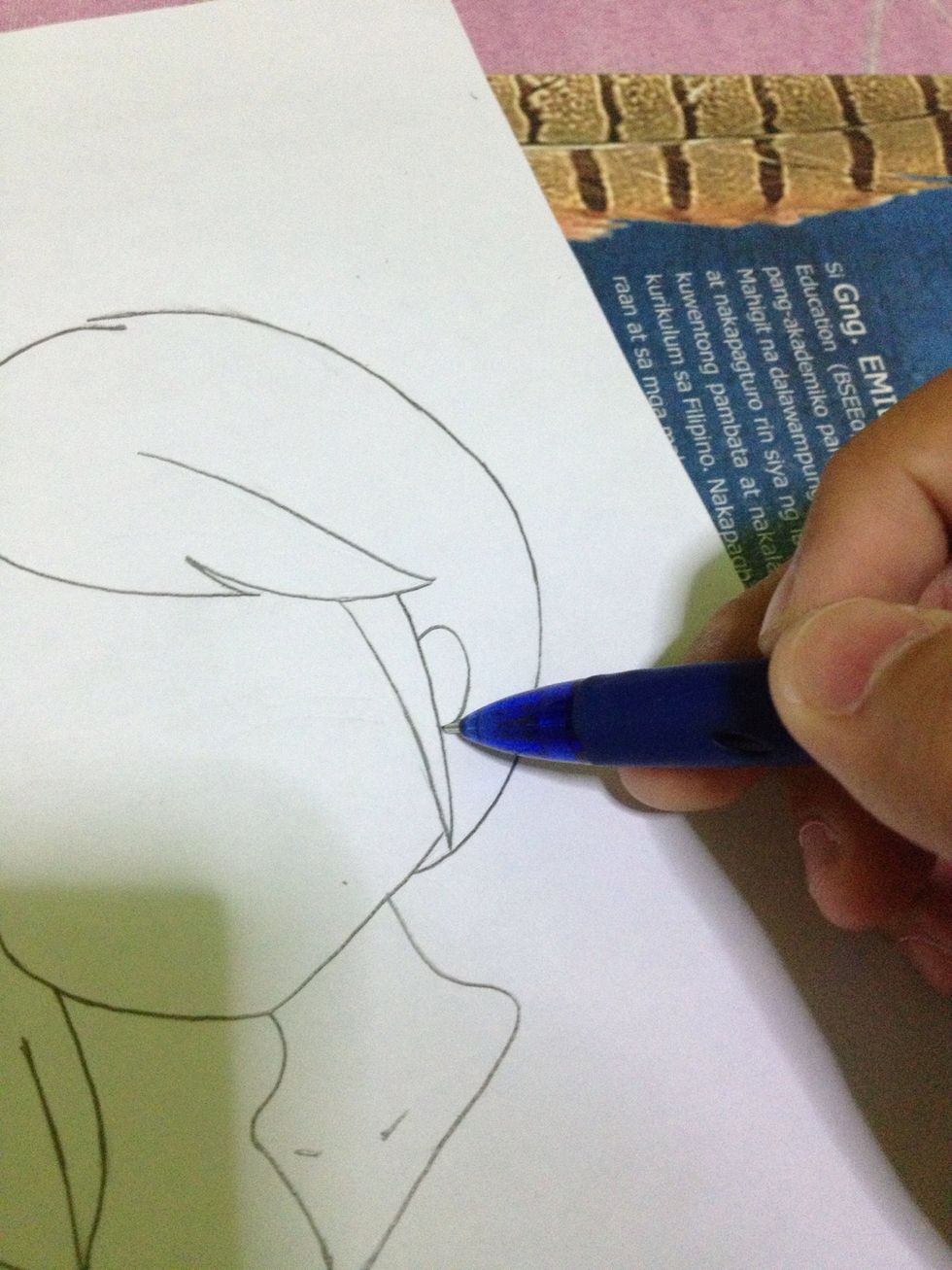 Draw the ear.
Draw a mouth.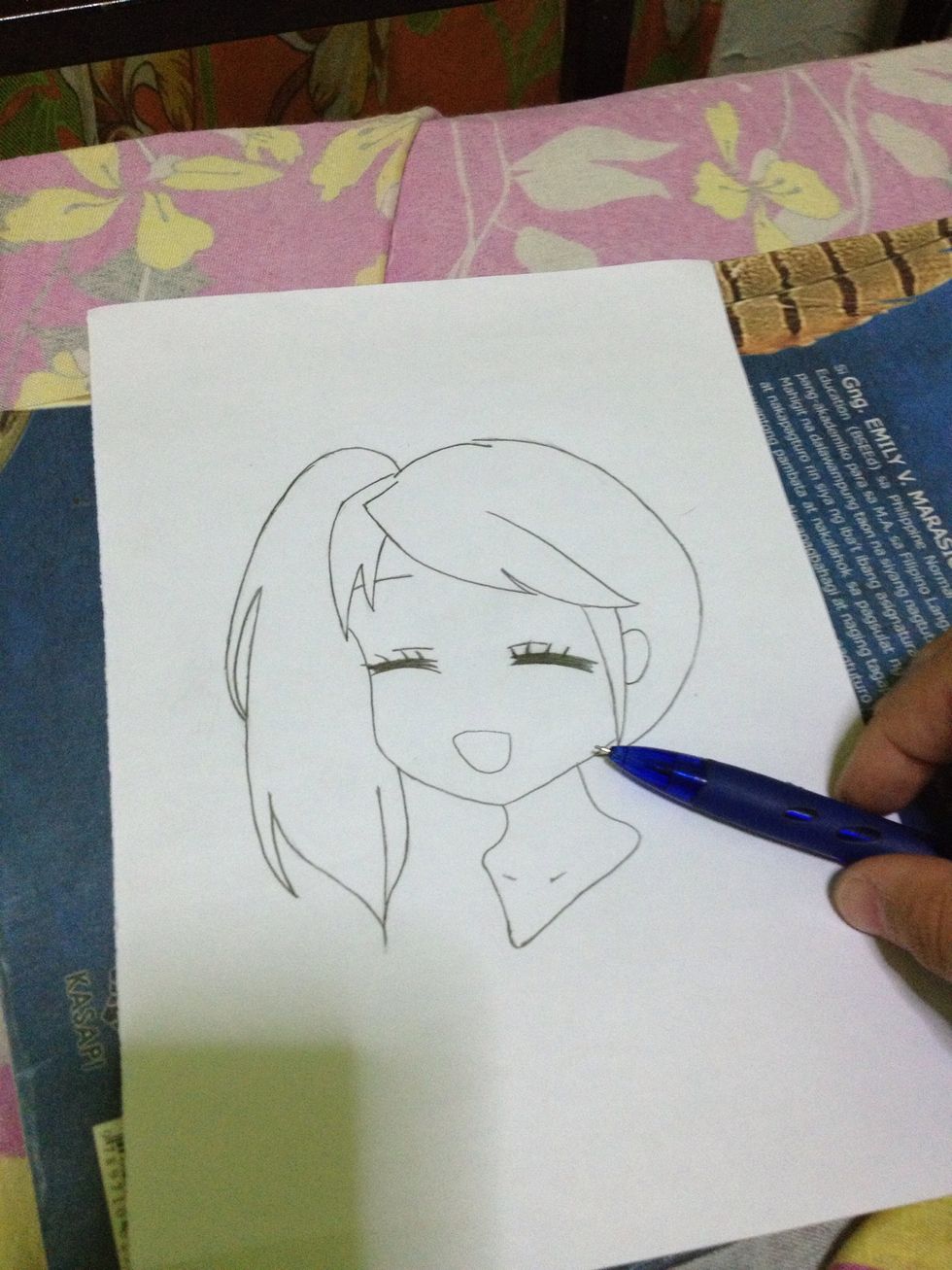 Draw the eyes. The eyes can be open or shut. I chose shut eyes because they look cute.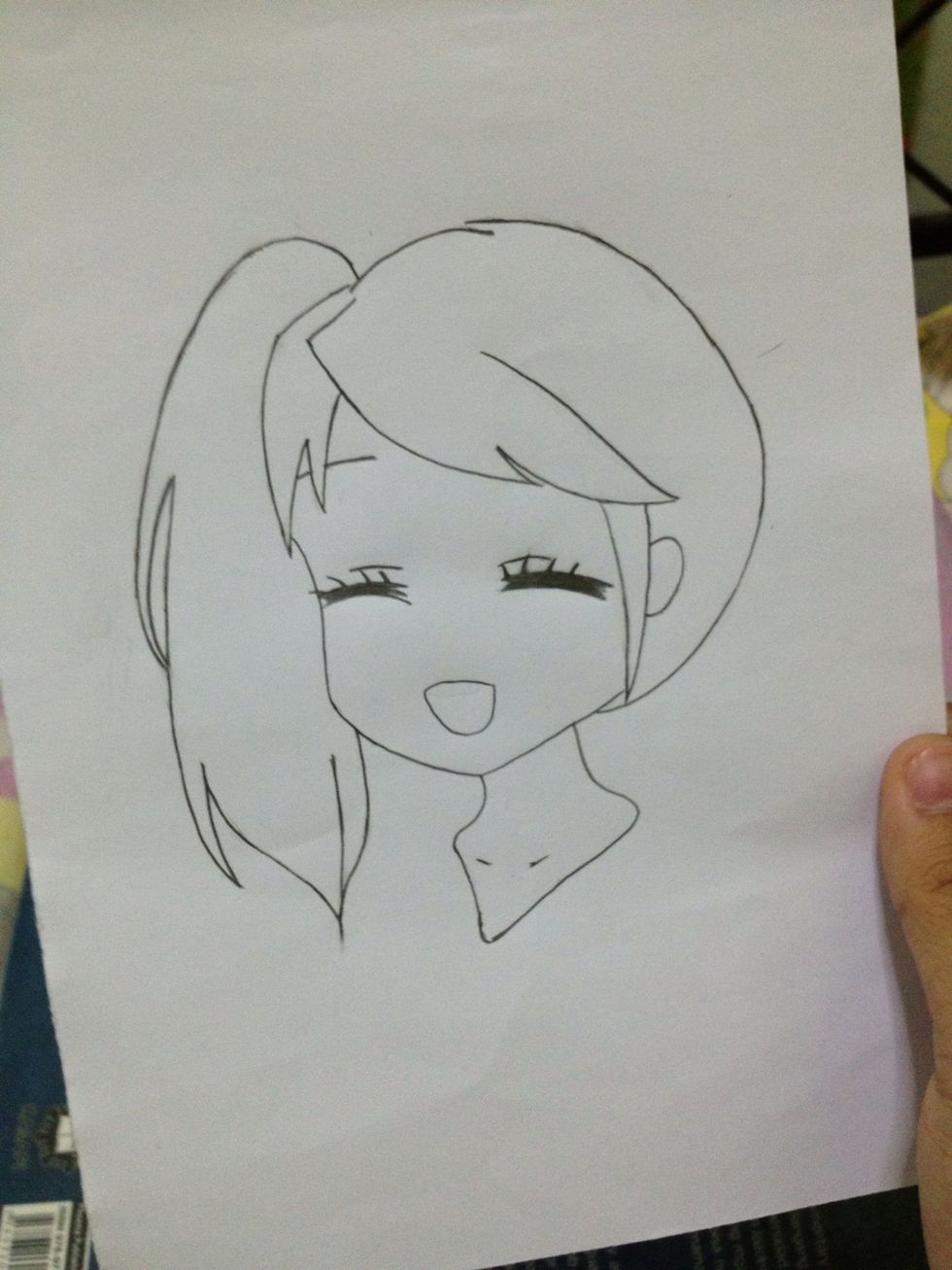 Aaand. You're done! You can color it or add some finishing touches.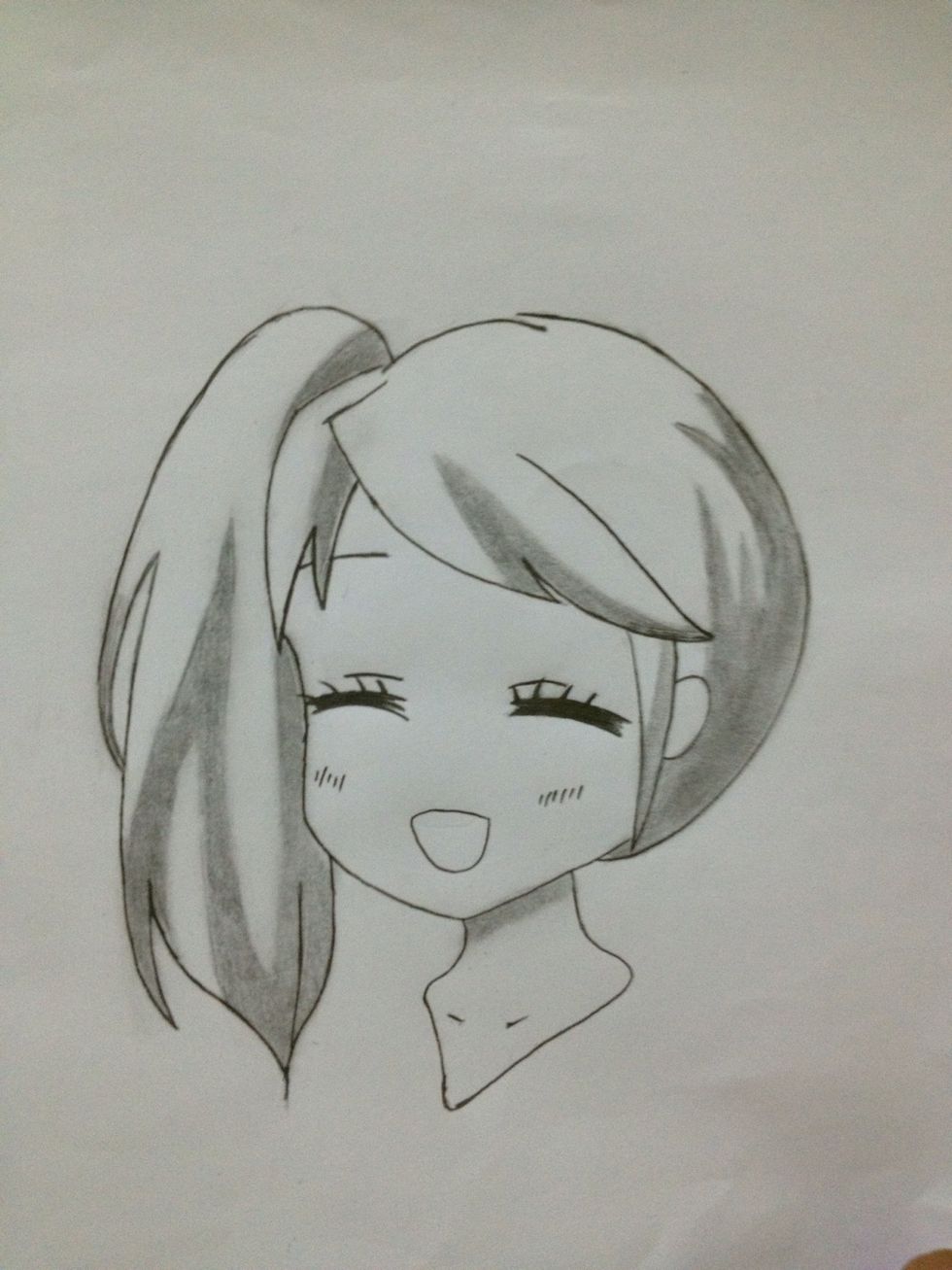 I added some shades. To make soft shades like this, rub your eraser lightly on the shaded portion, then erase the extra shades to make it perfect. Tadaa! Kawaii.
Come and follow me for more guides :))
1.0 Medium-sized paper
1.0 Eraser
1.0 Mechanical pencil or pencil