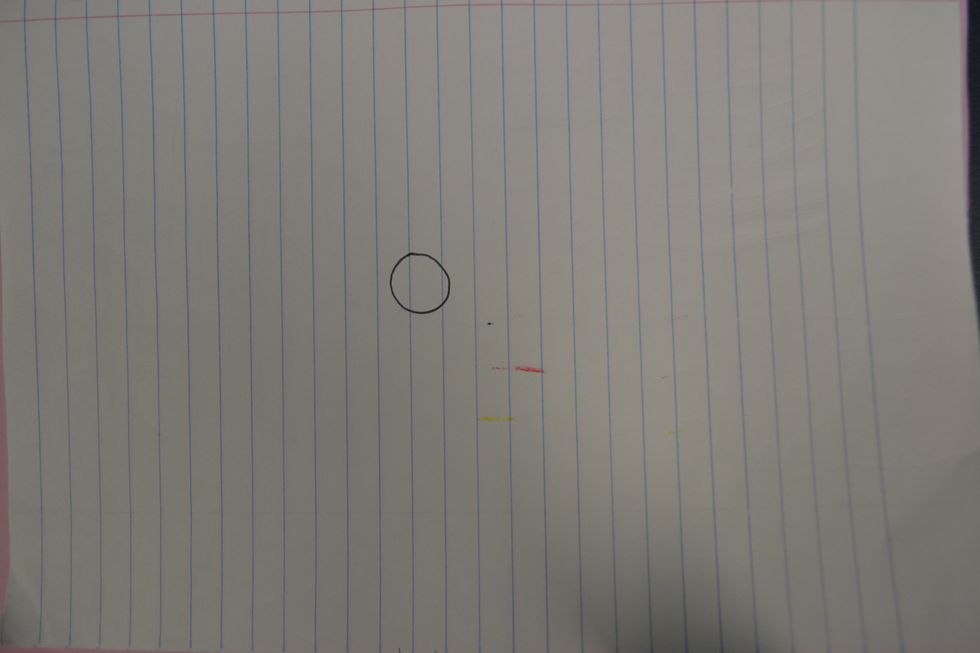 First draw a circle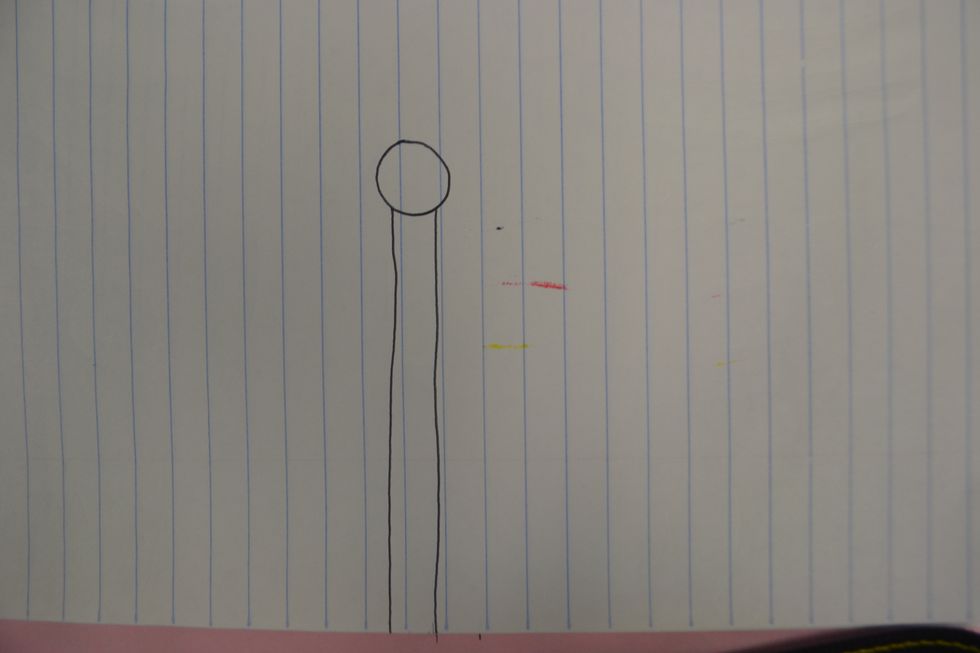 Then draw two lines going down from each side.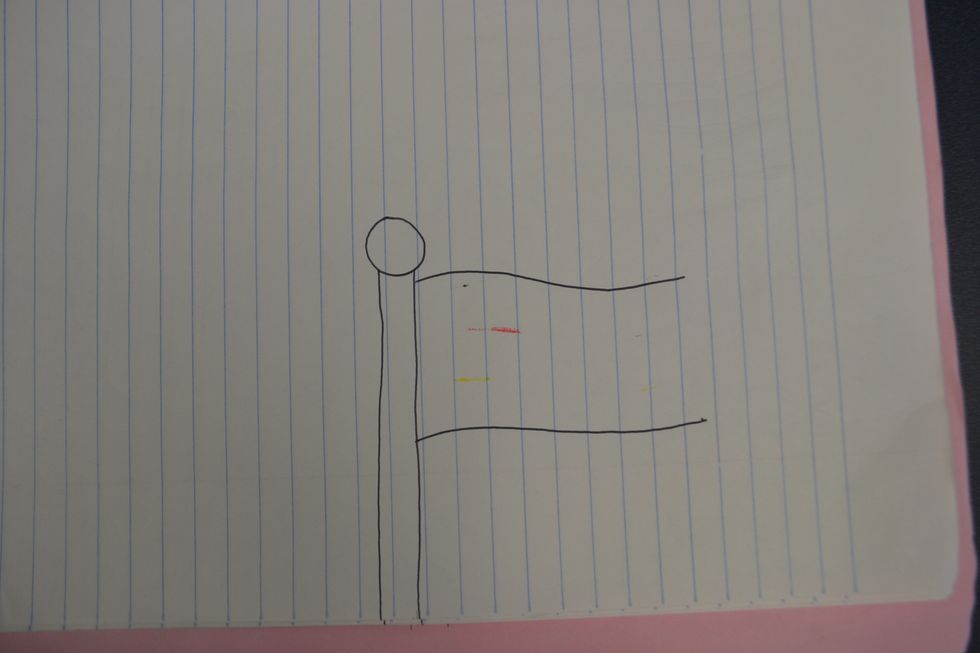 Then draw two curved lines like this.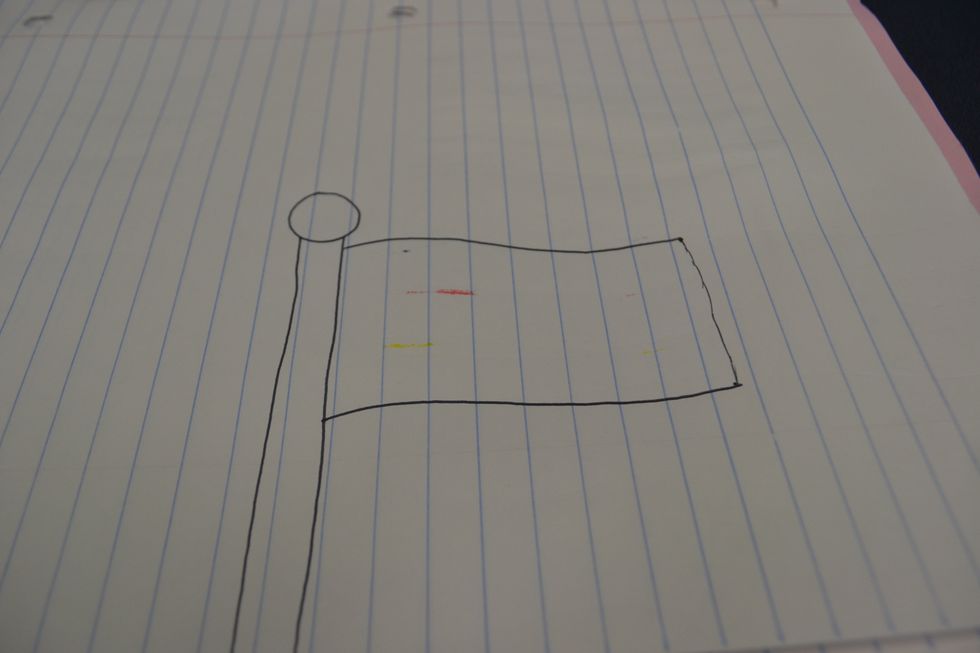 Then draw a line from top to bottom.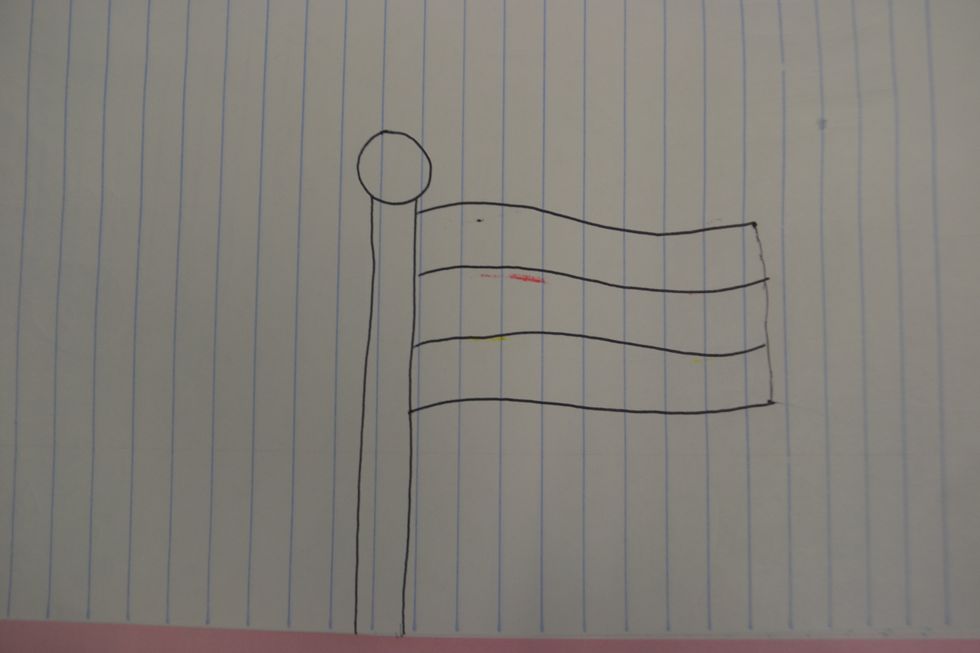 Then draw lines on the inside of it to make it look like the flag is drifting through the wind.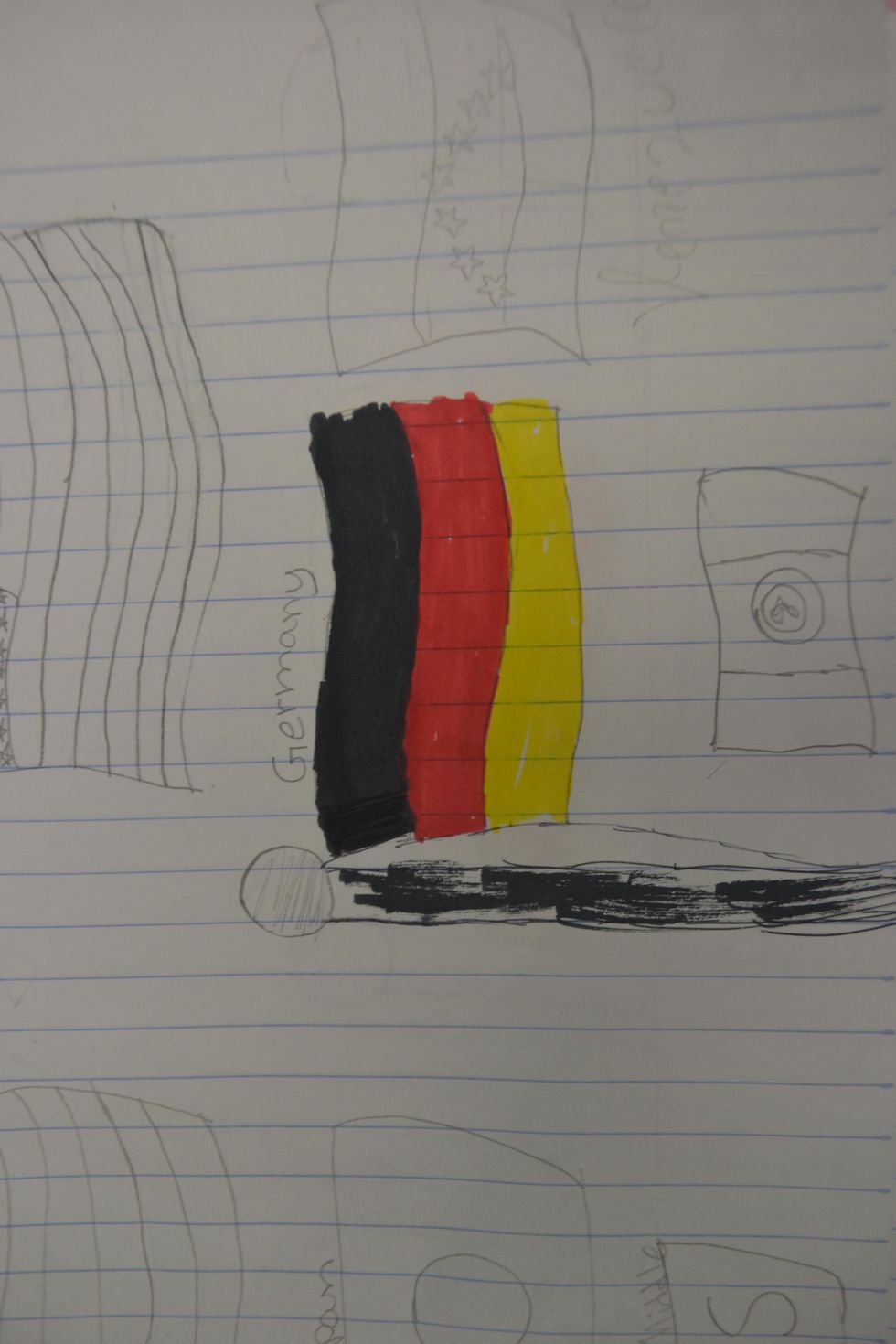 Then color it and tada ,your done.
Paper
pencil
Red marker
Black marker
Yellow marker