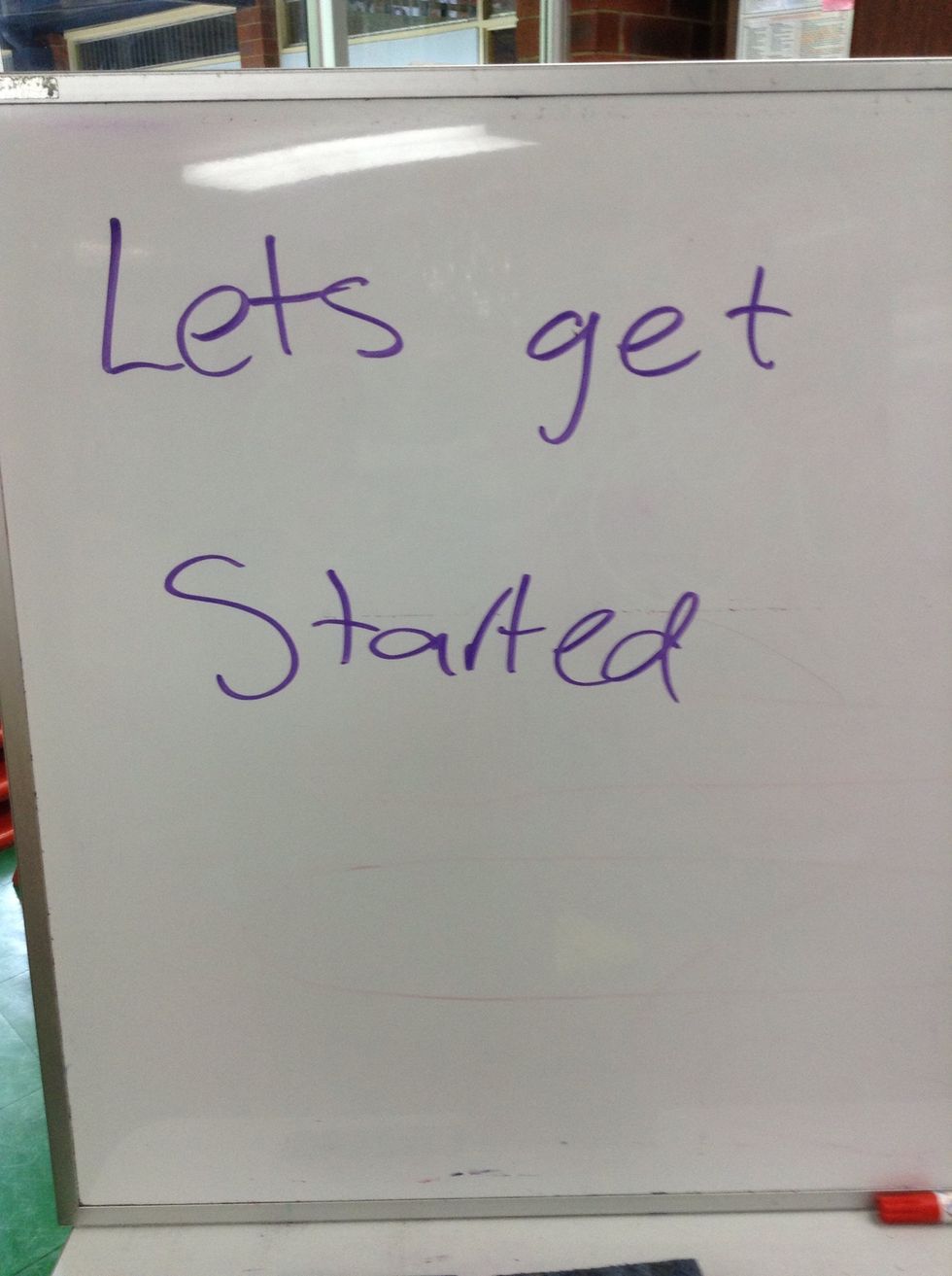 Let's start drawing s flower.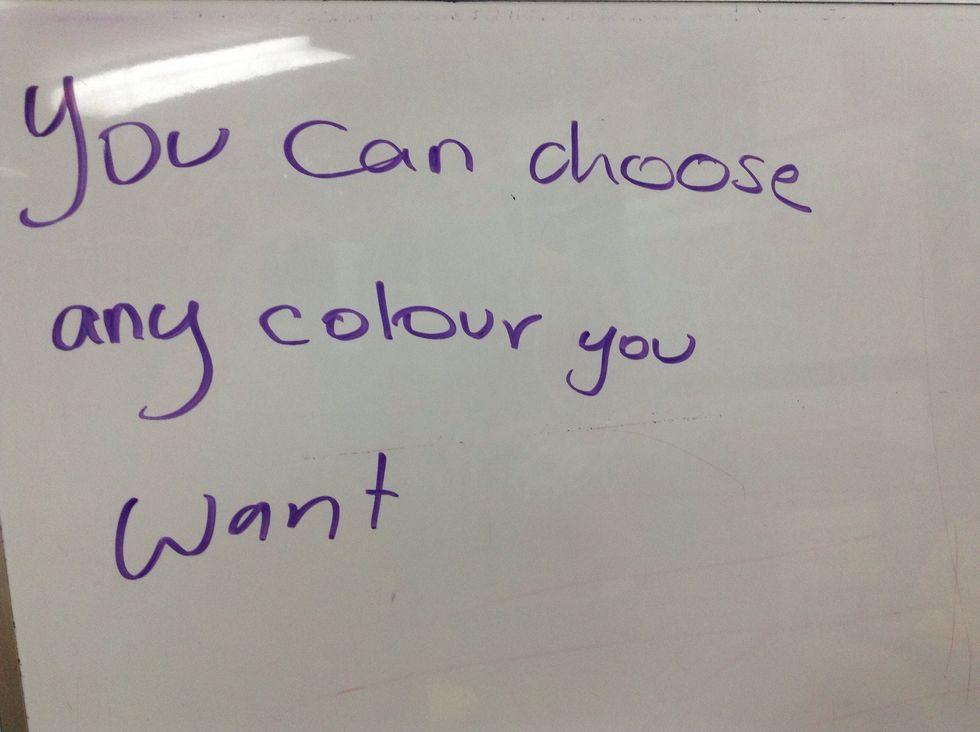 You can choose any colour you want to draw the flower.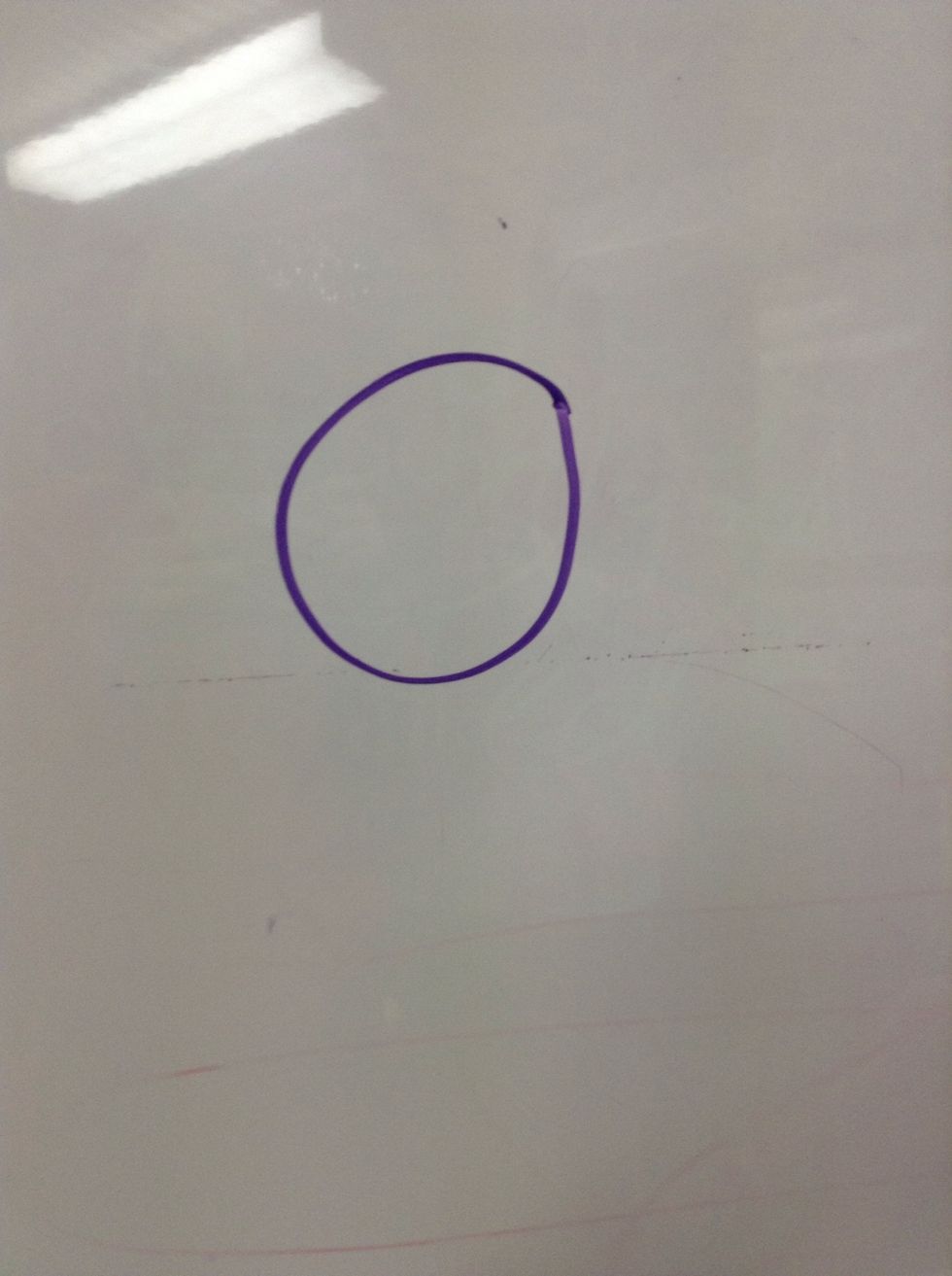 Firstly you have to draw a circle.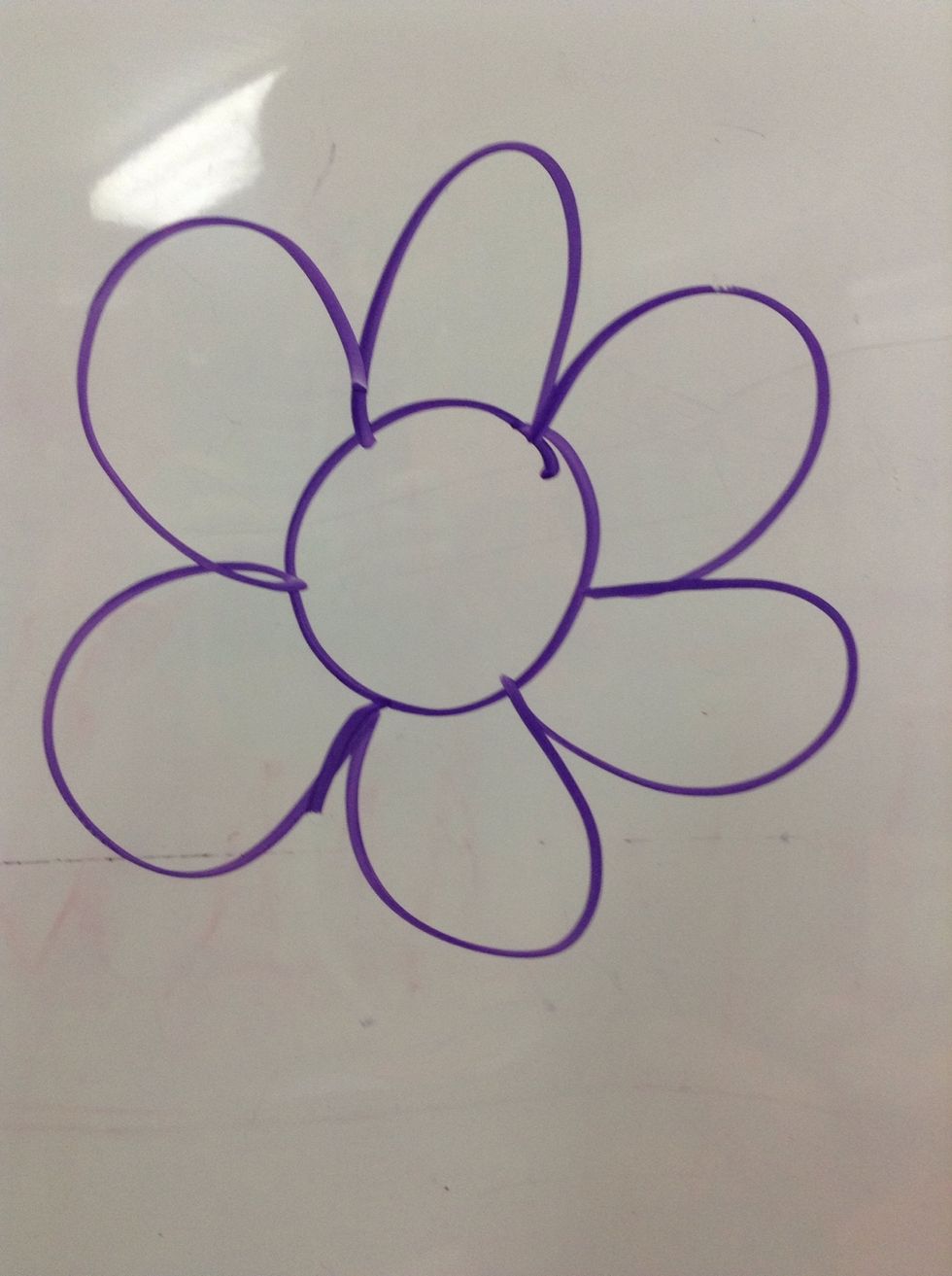 Secondly you have to draw the petals on the circle part of the flower.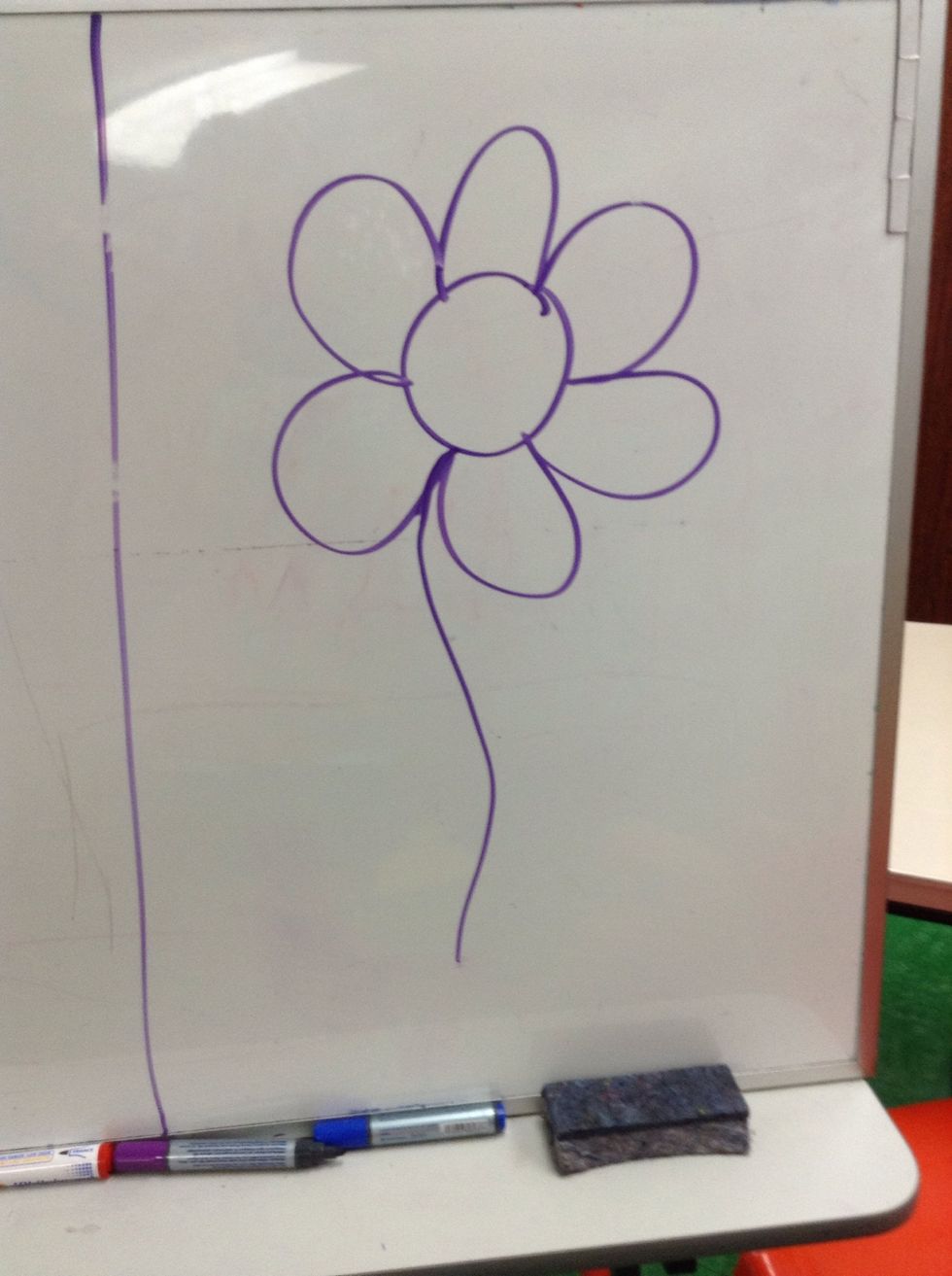 Thirdly you will have to draw a steam if you want but it would look nicer to draw a steam to make it look like a real flower.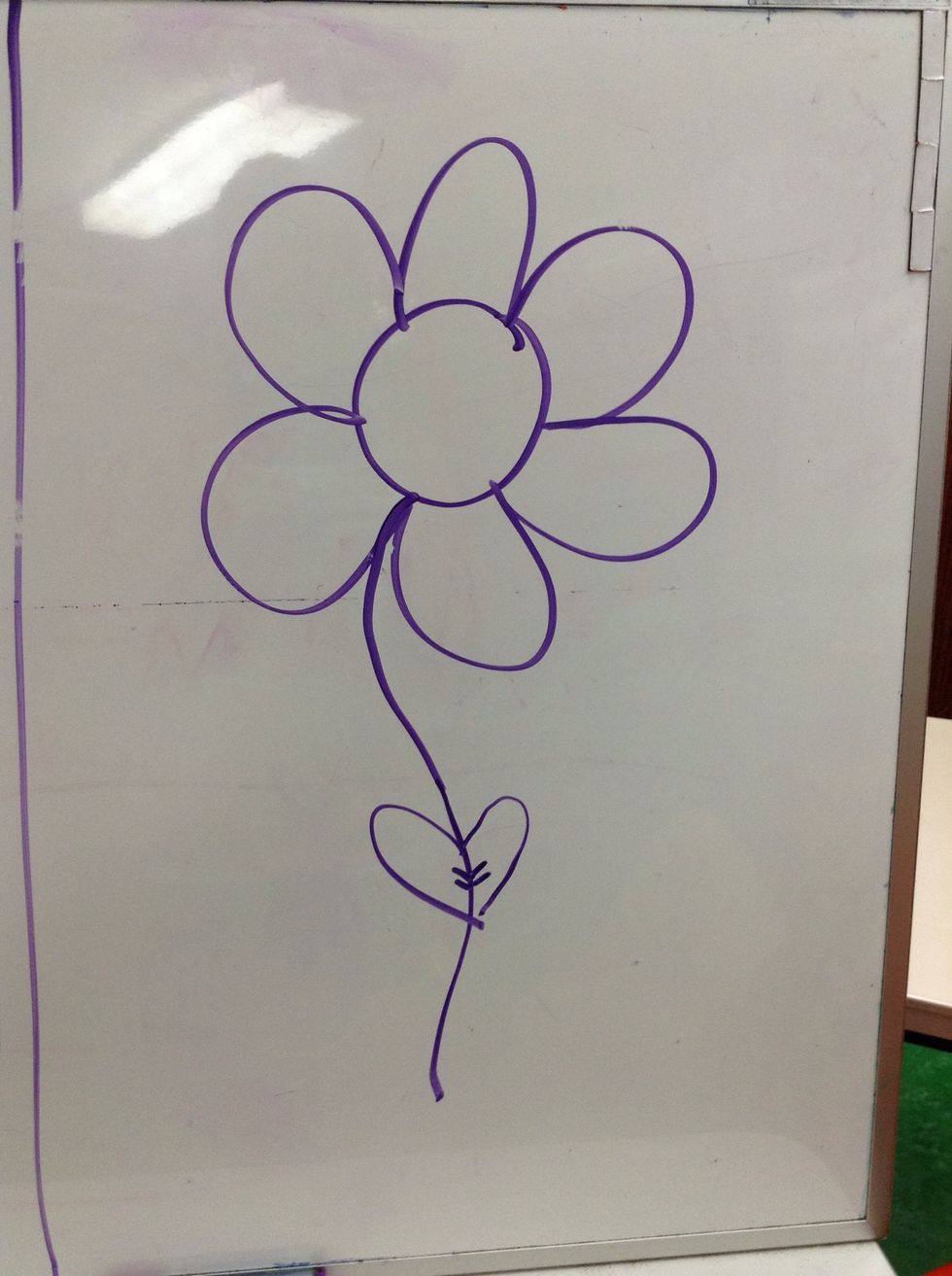 Fourthly you will have to draw the leafs on the steam.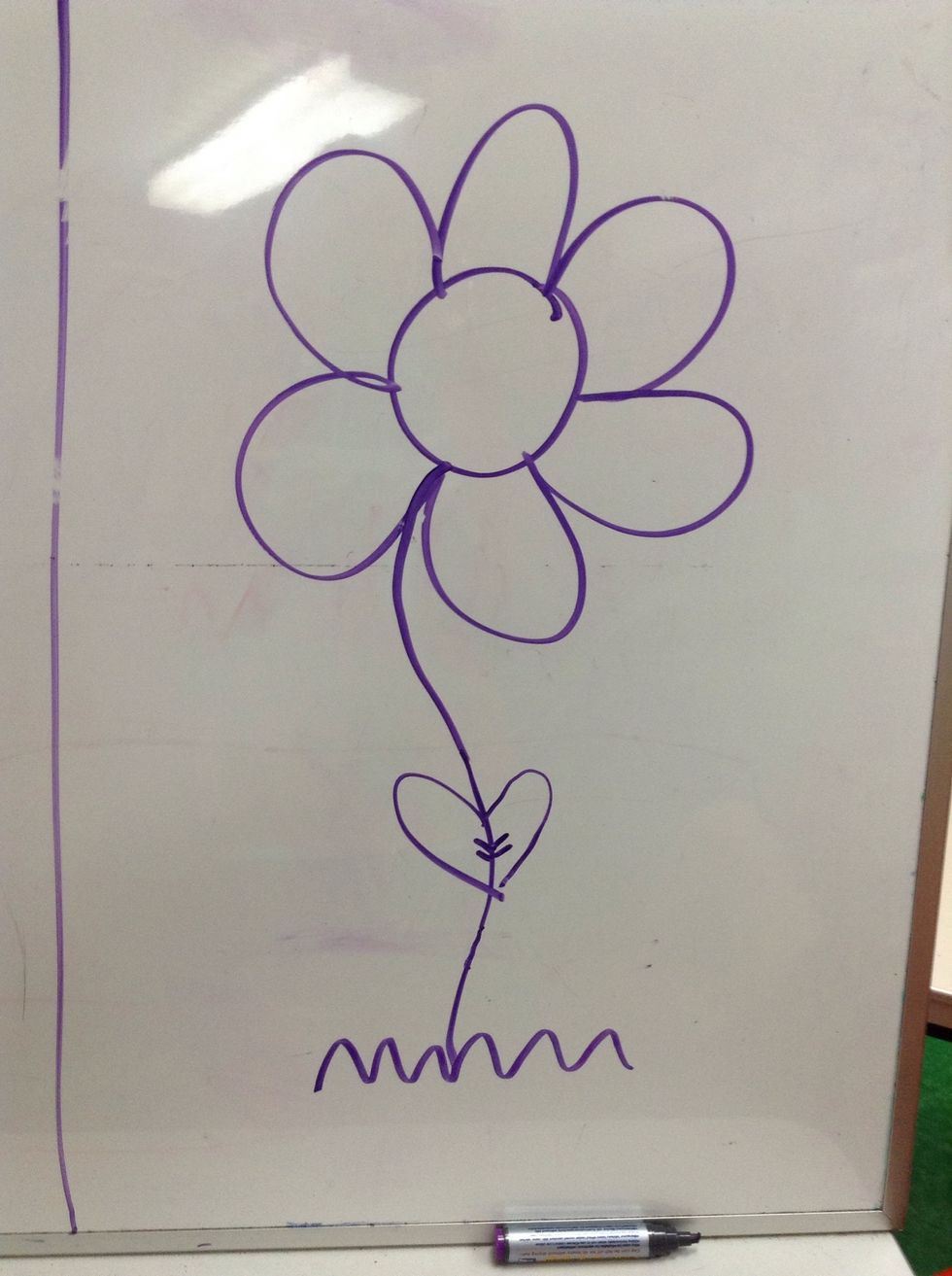 For the last step you have to draw some grass or you can draw a pot to make the flower stand in the pot.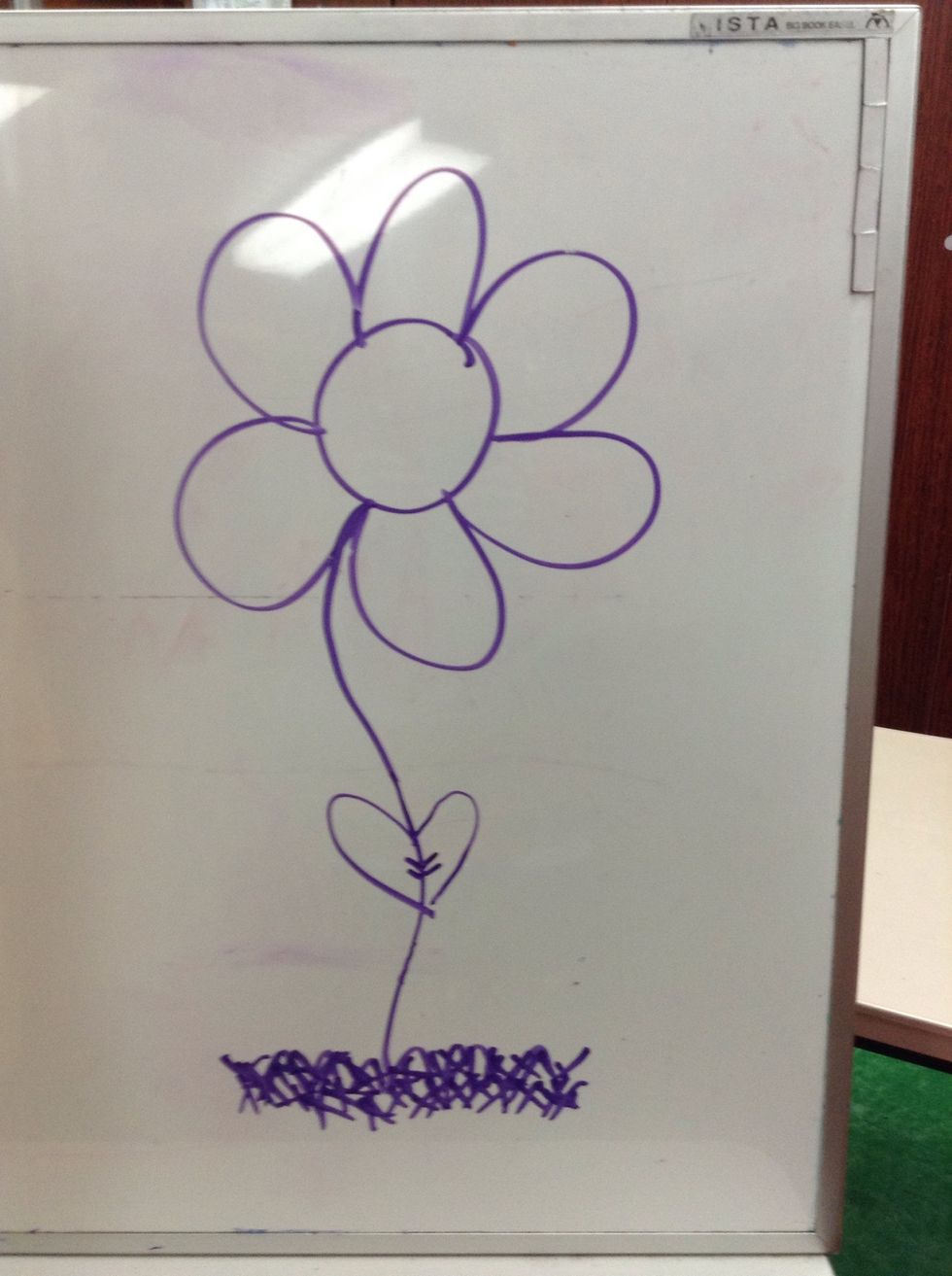 Whiteboard/paper
Marker/pencil