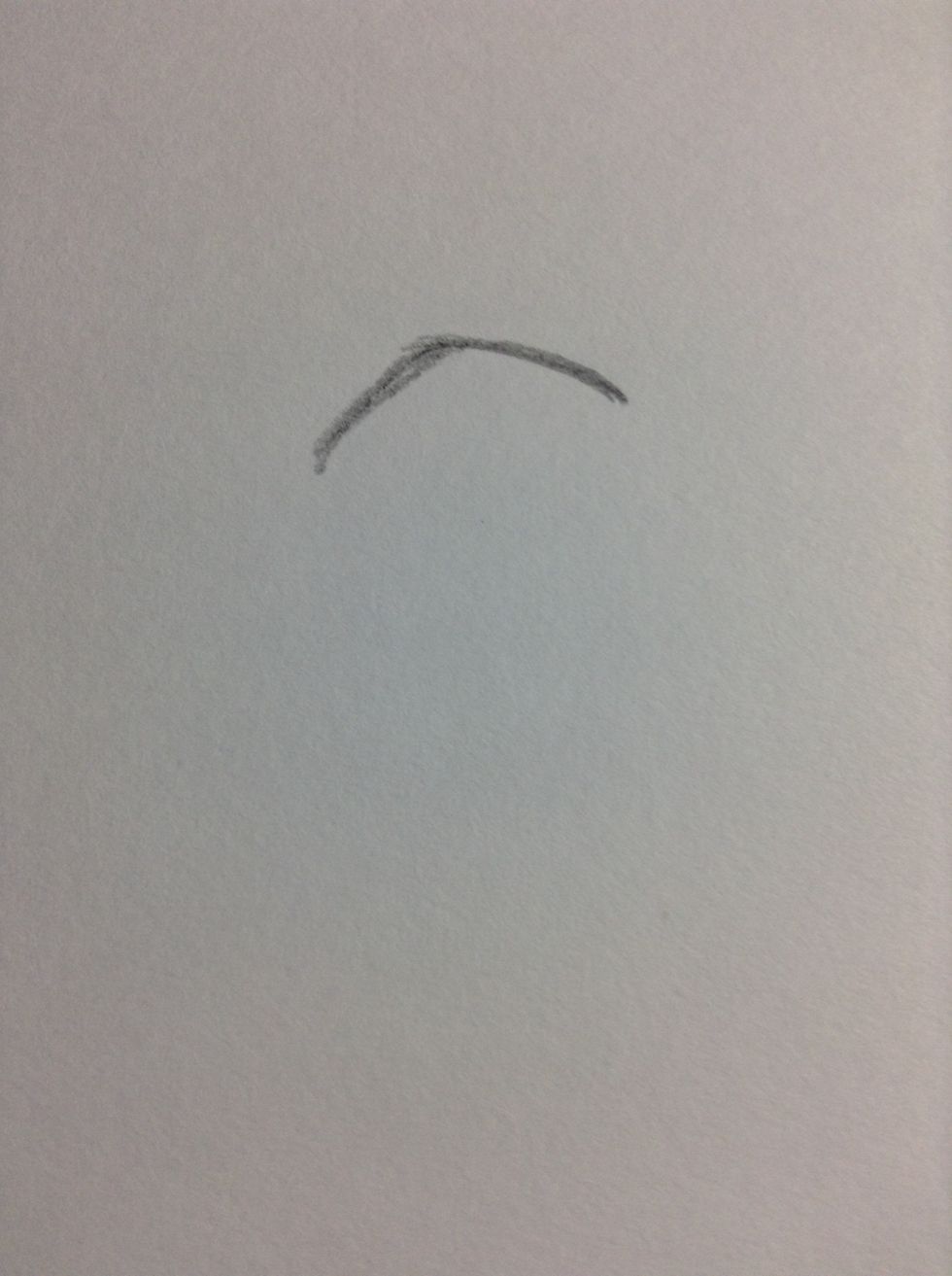 Start with two lines that make a half circle.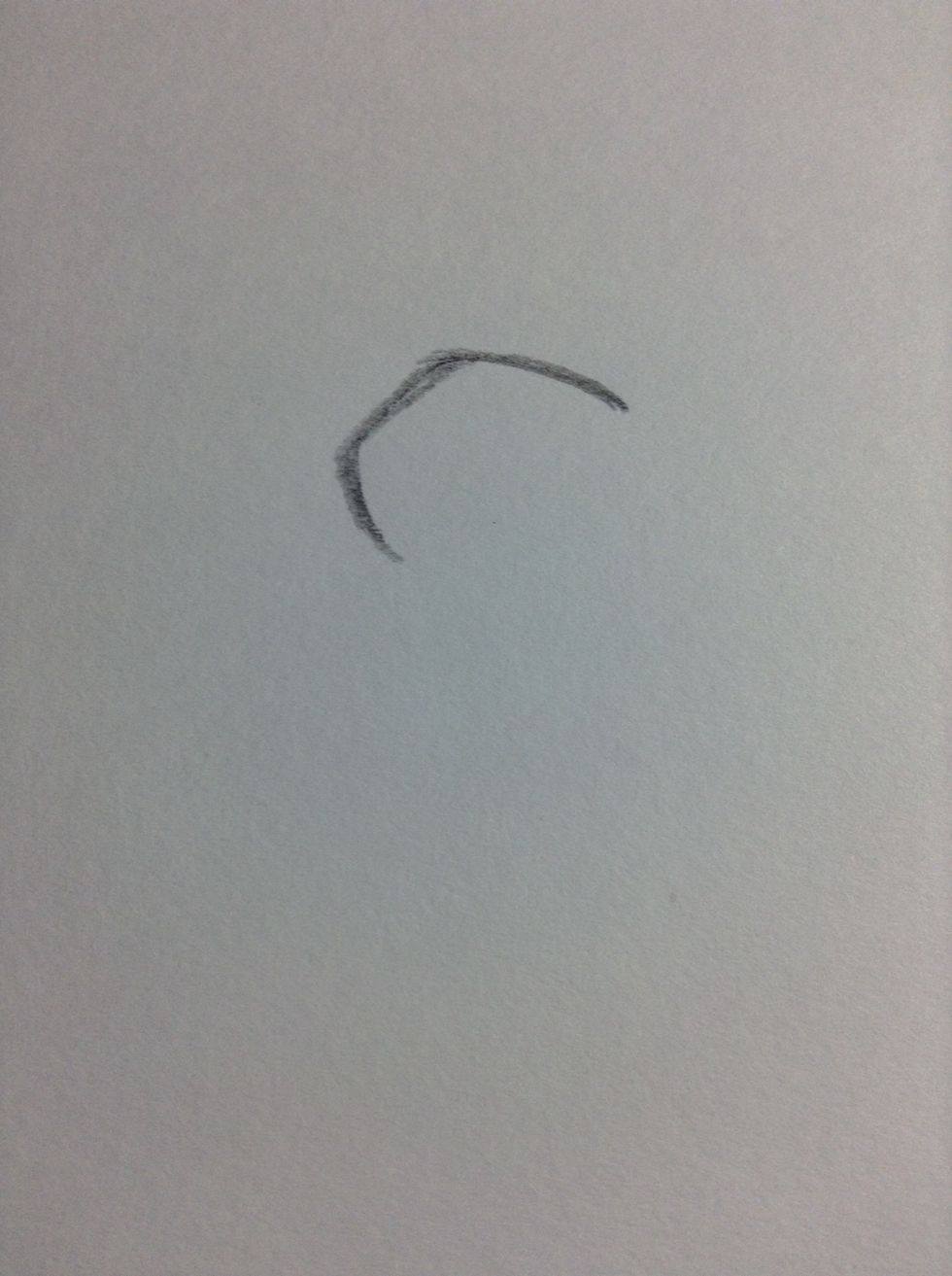 Add a "tail" at the end that swoops towards the inner part of the eye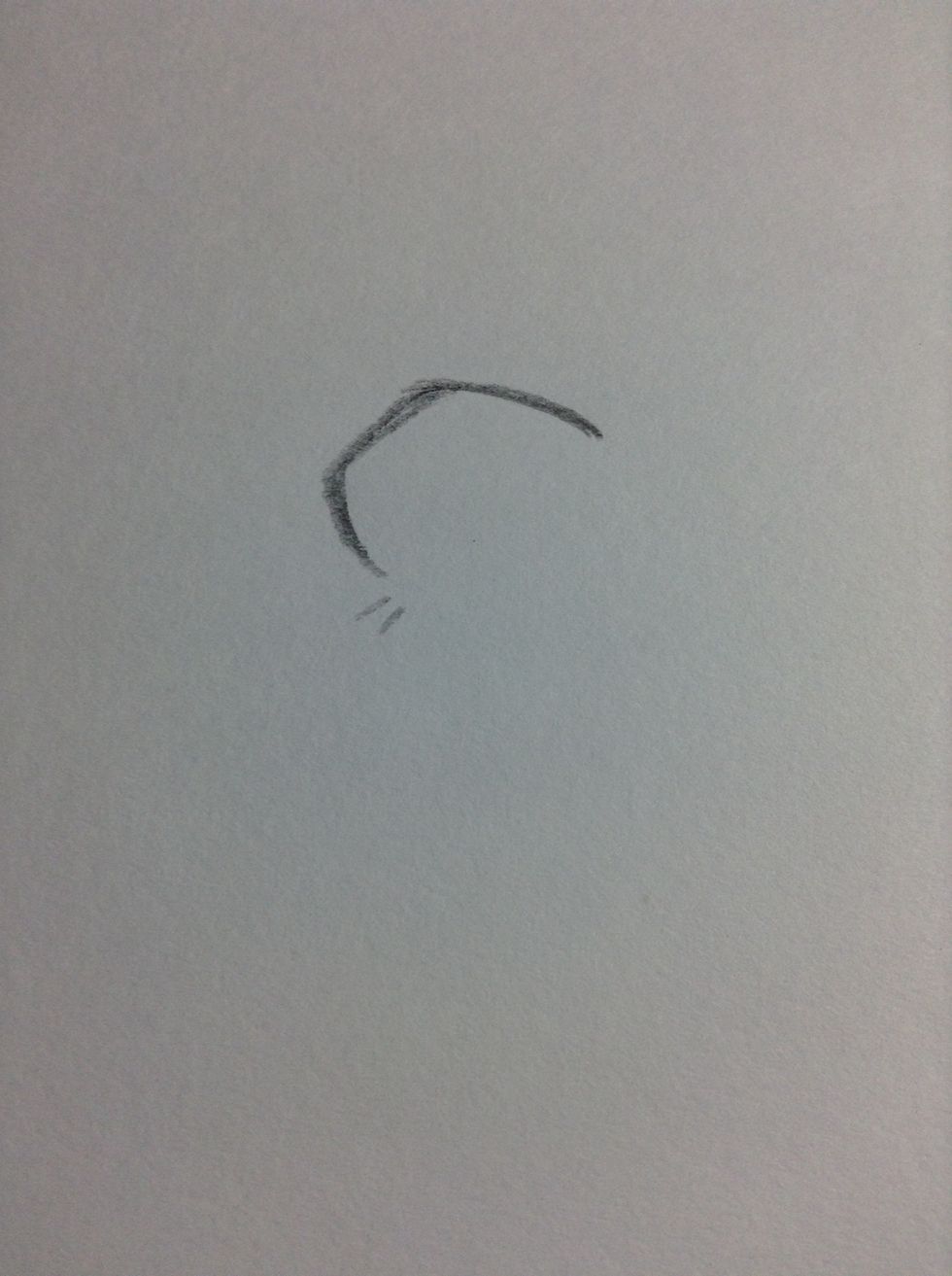 Add two small eyelashes near the bottom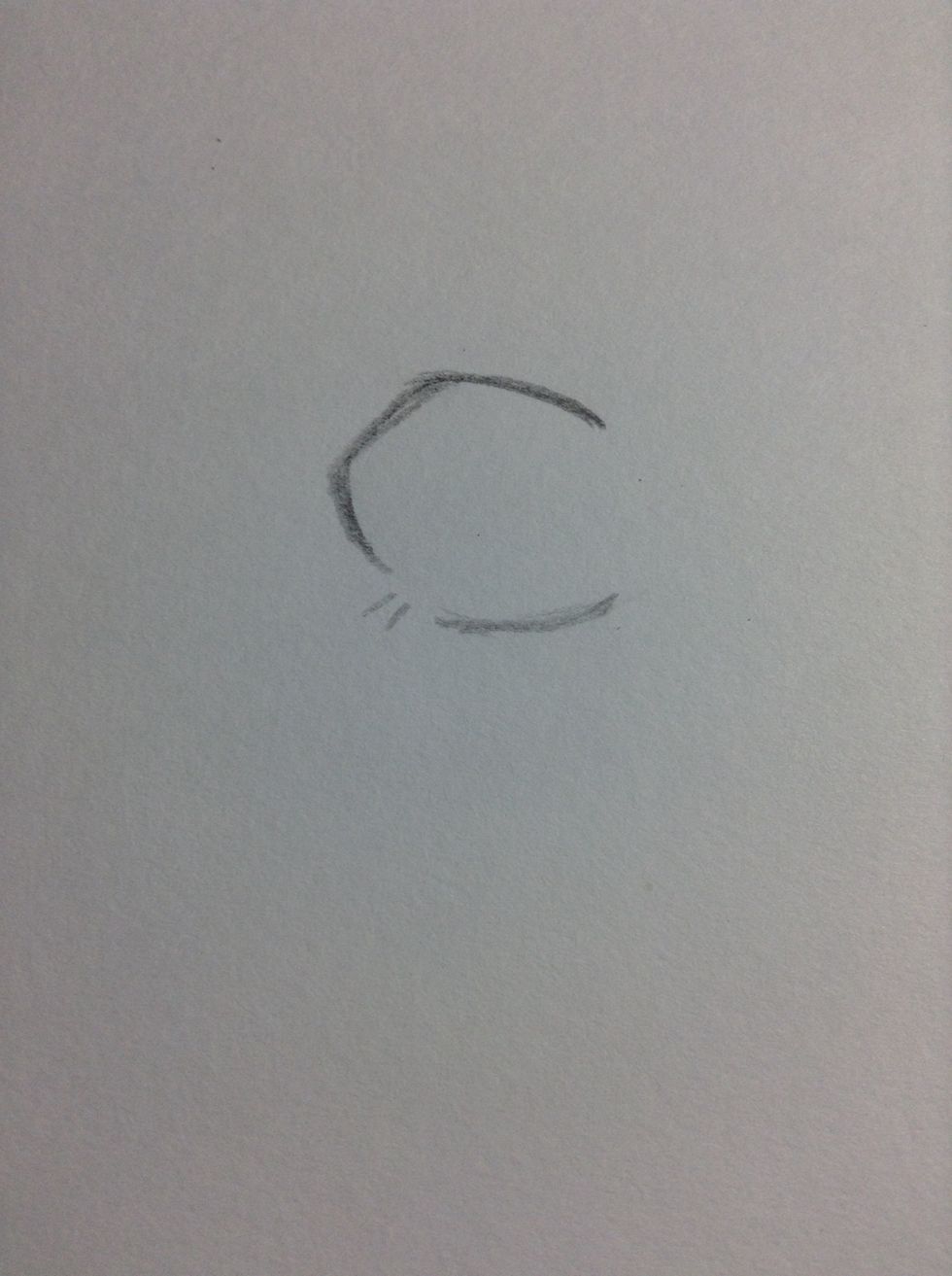 Add the bottom part of the eye. Make sure it swoops in a half circle, not a straight line.
Eyelashes! Do them however you like!
Two curved lines make the pupil!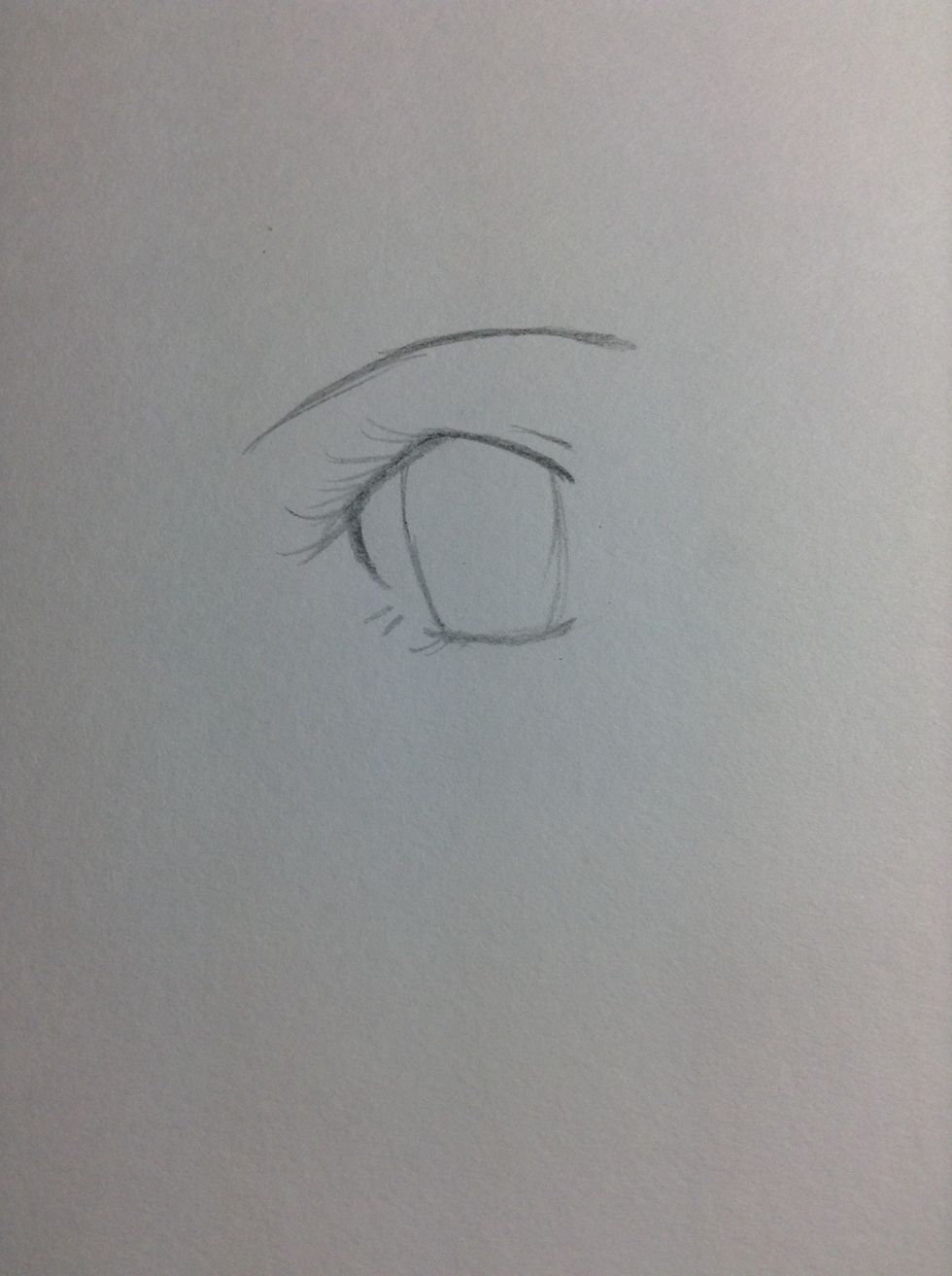 And eyebrows and a eye "crease"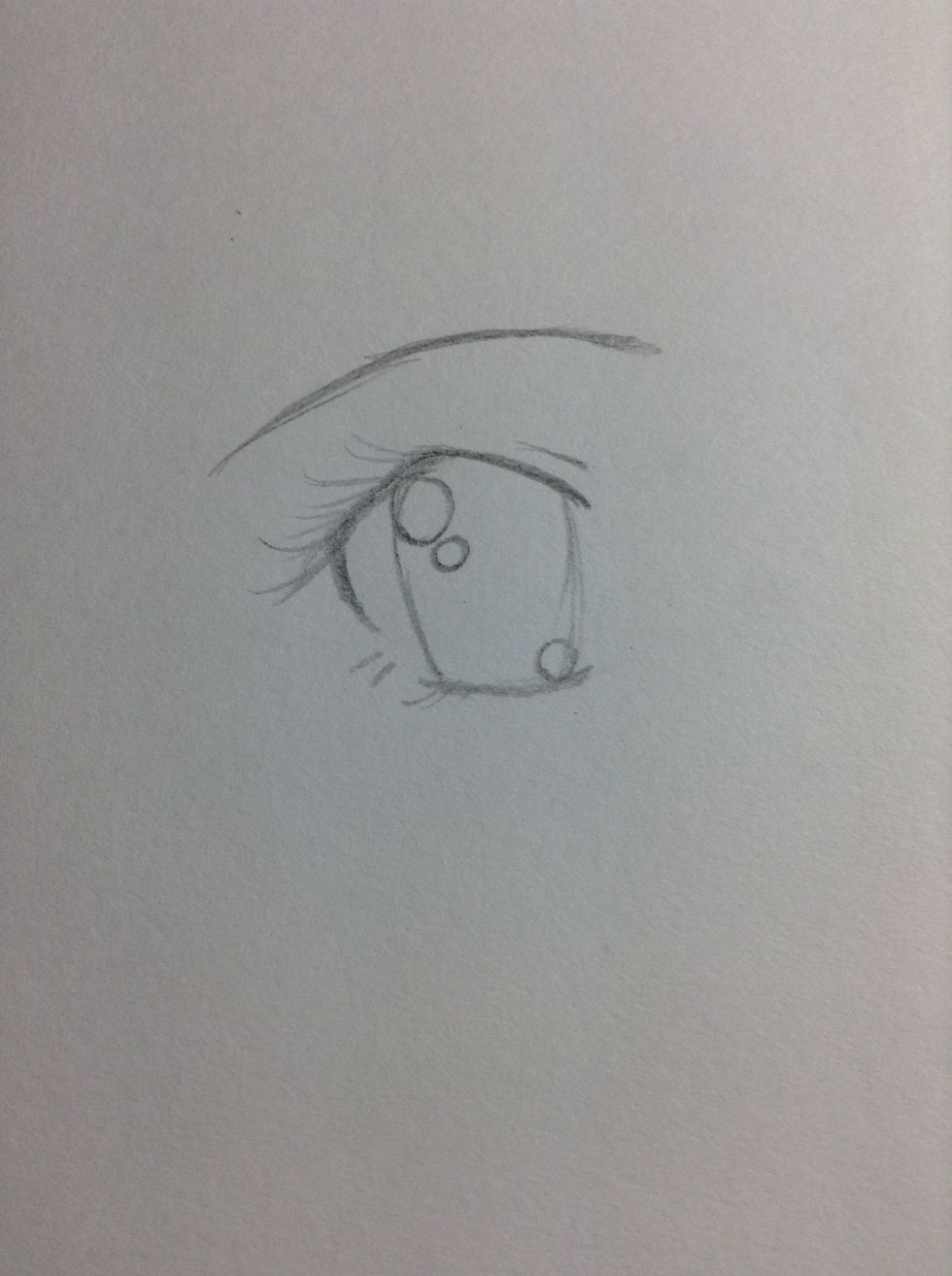 Add shine to the eye. Remember not to add too many!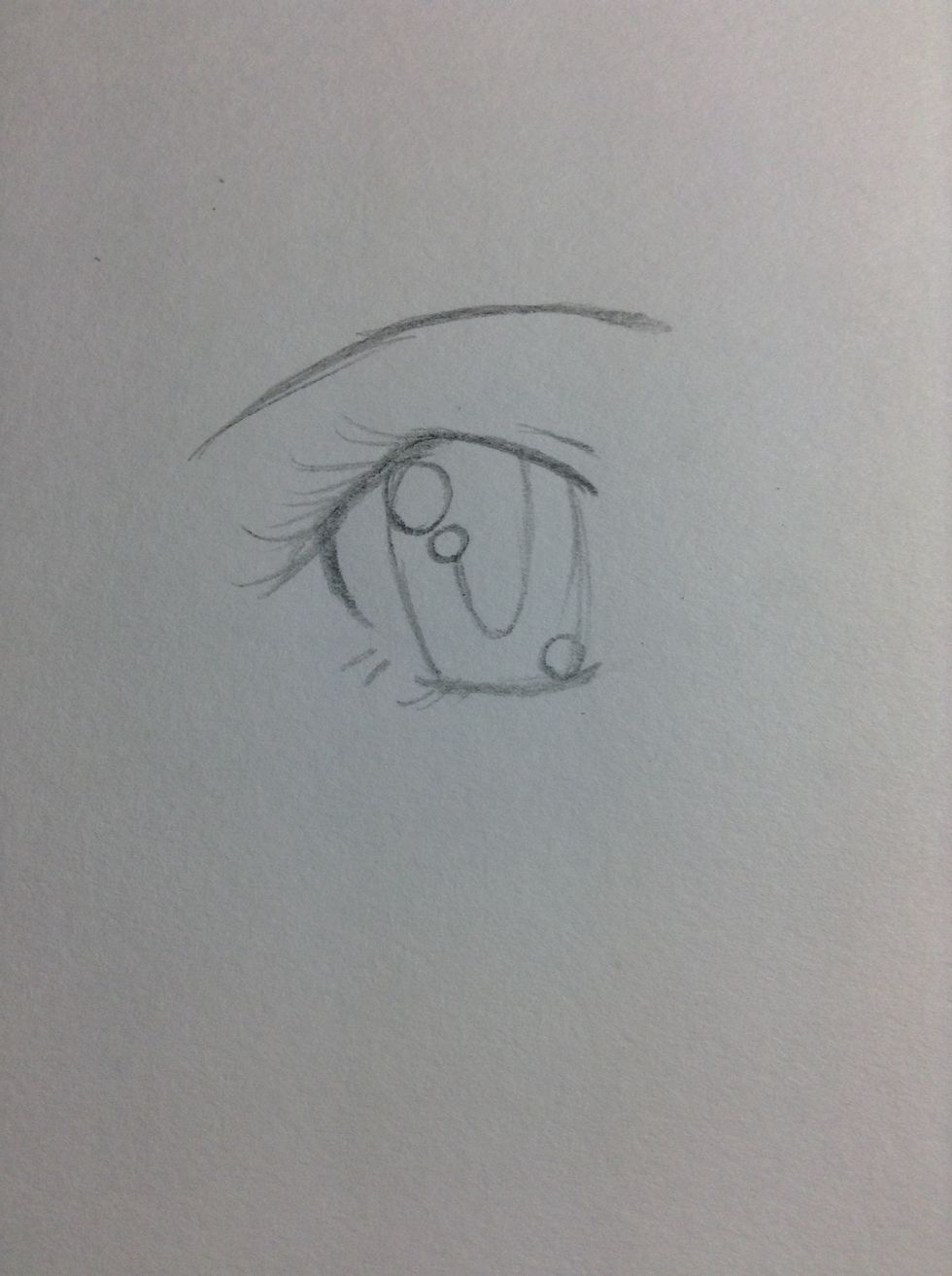 Draw the pupil! Make sure it's a half oval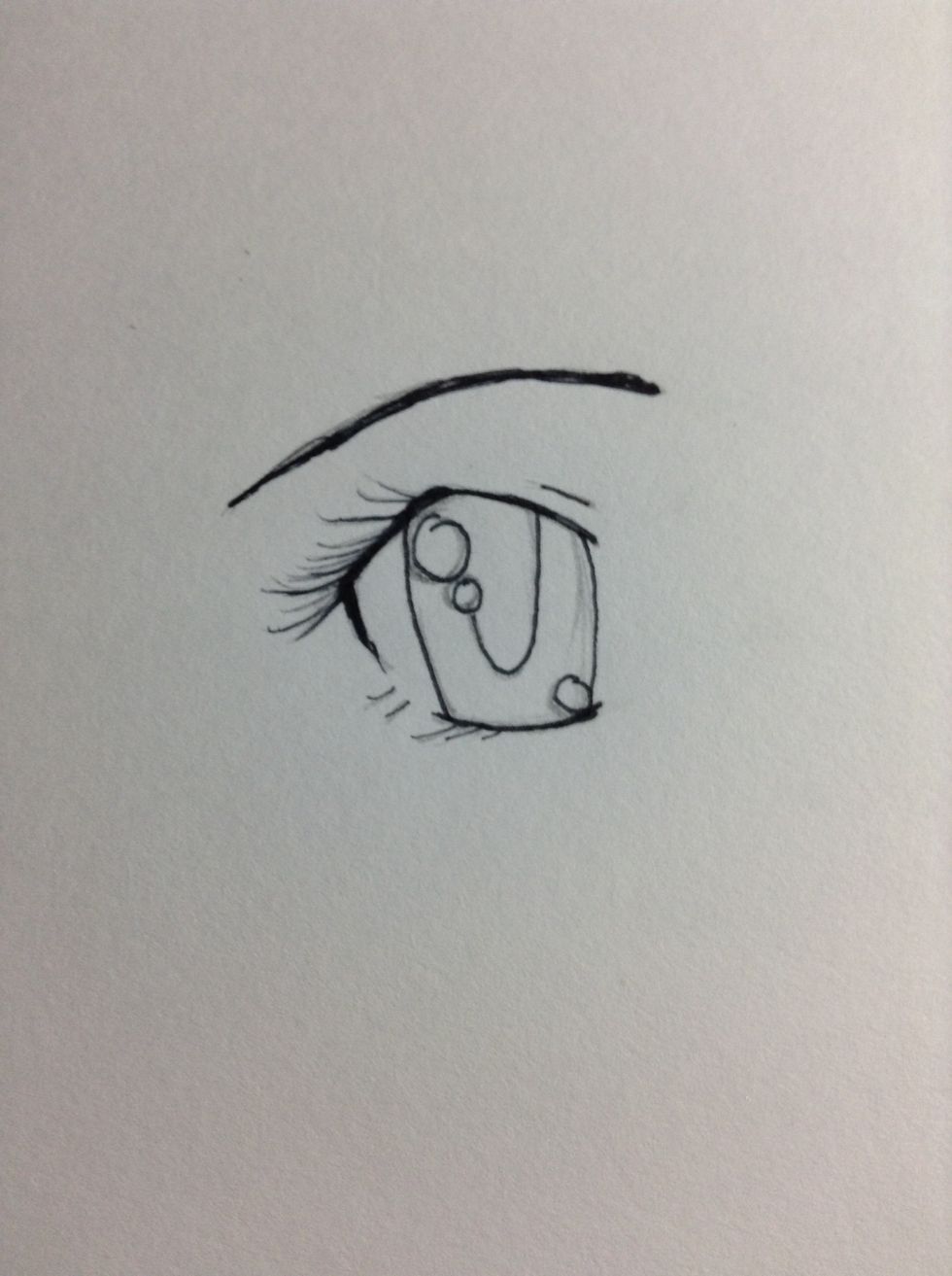 Ink your eye! (This is optional of course)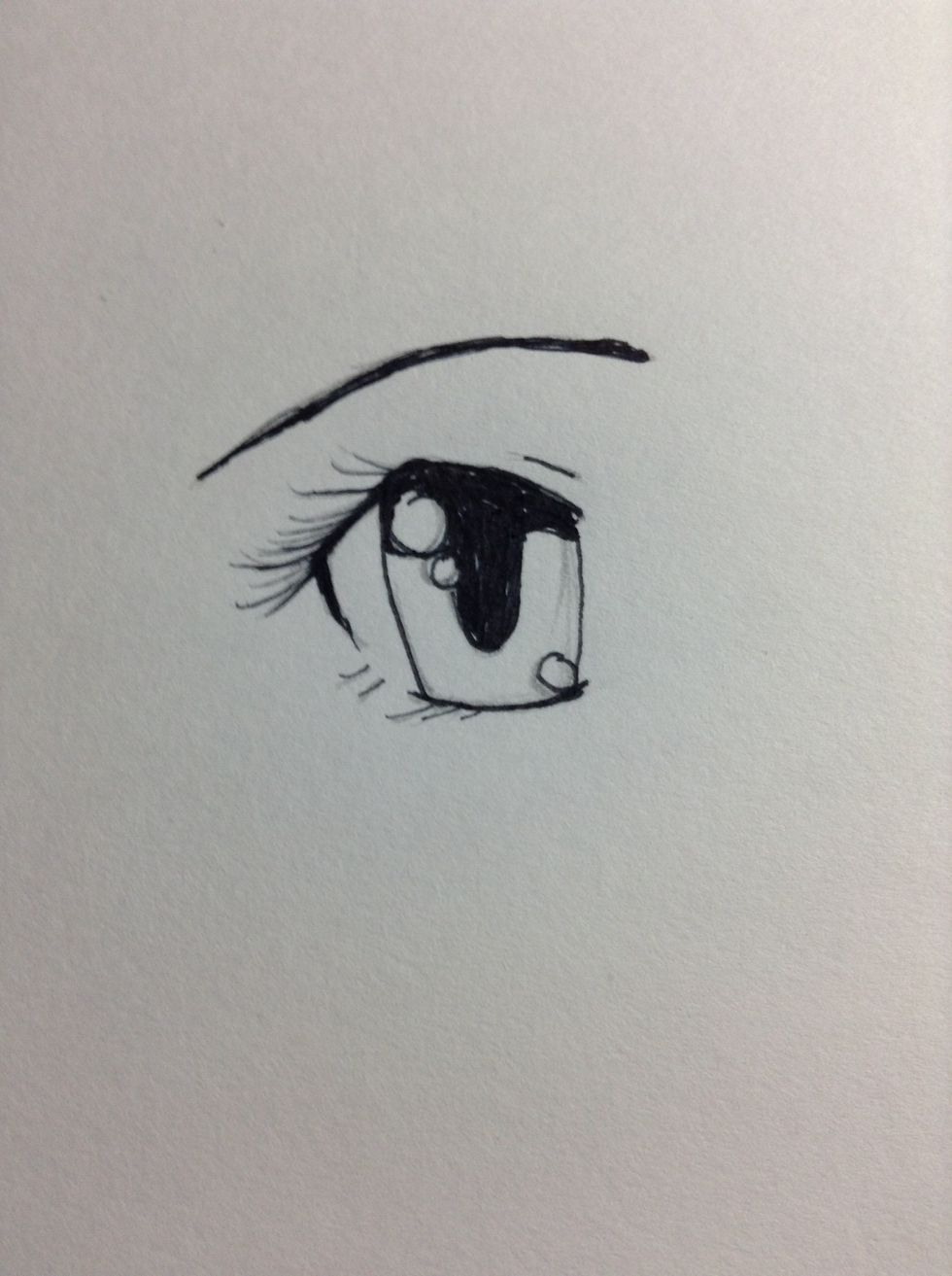 Ink in the pupil and a little bit of the iris in black.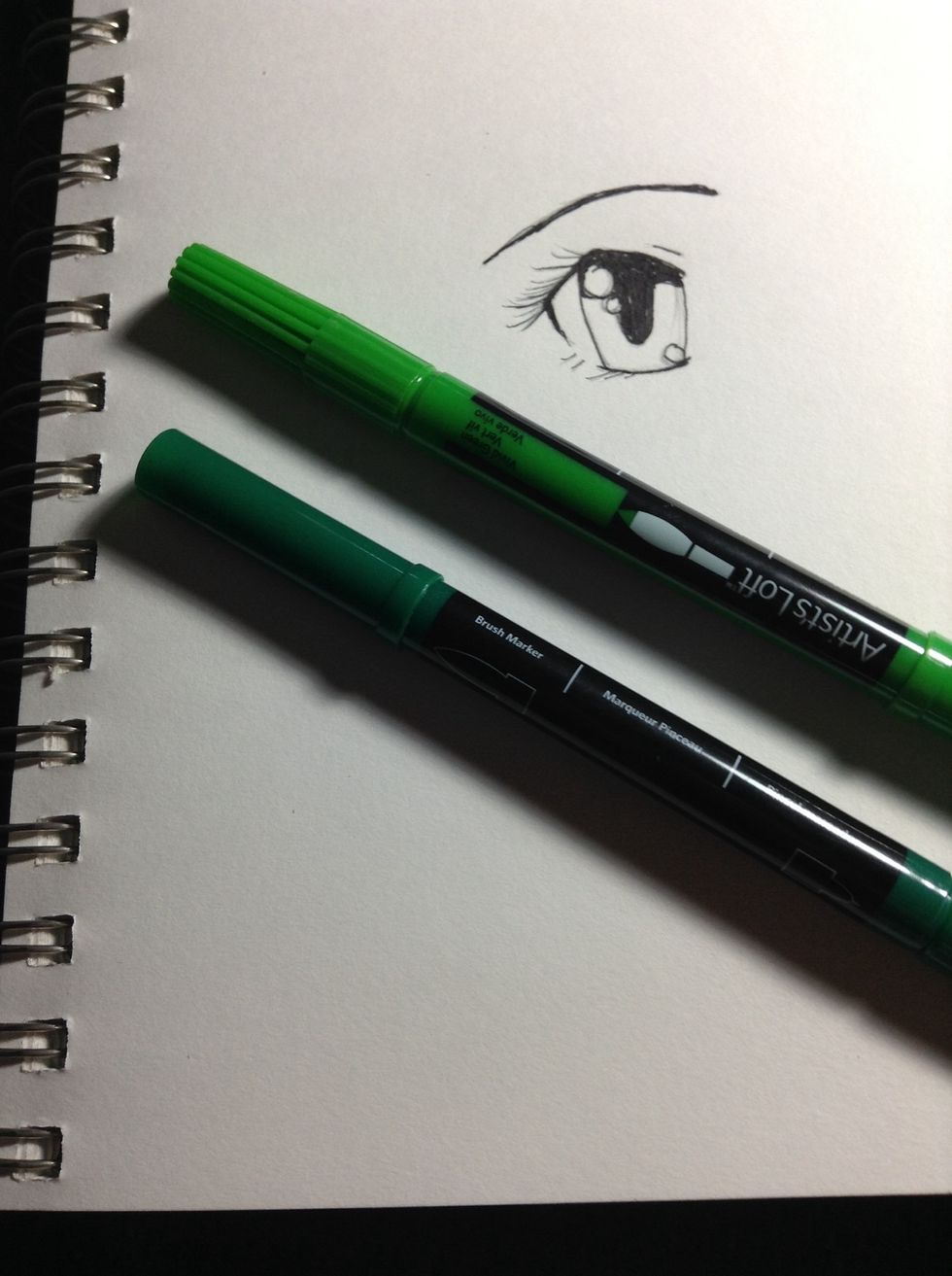 Grab two or more colours of the same shade in markers or pencil crayons.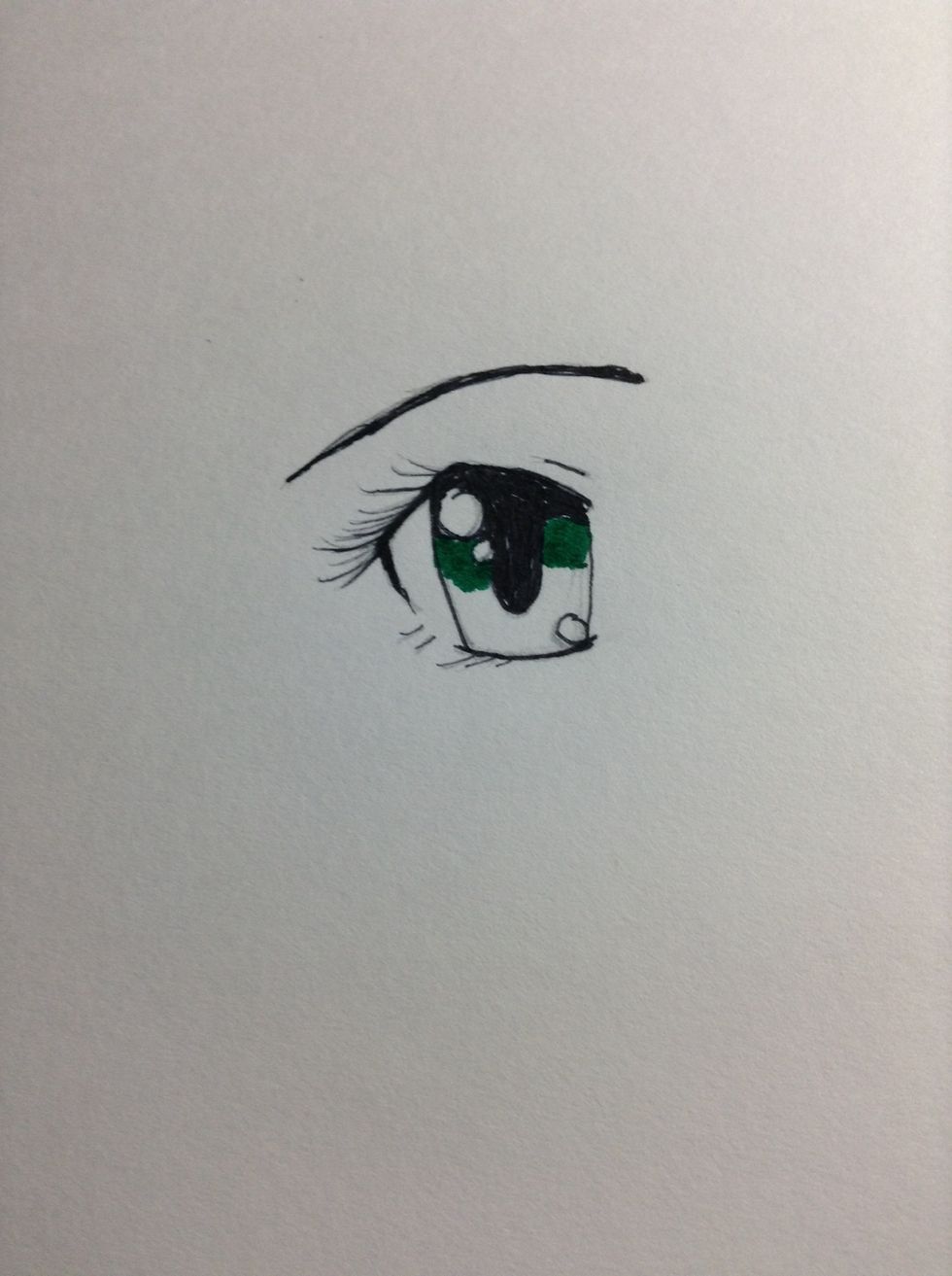 Start with the darkest colour.
Then move on the the lightest colour.
Then take a black marker.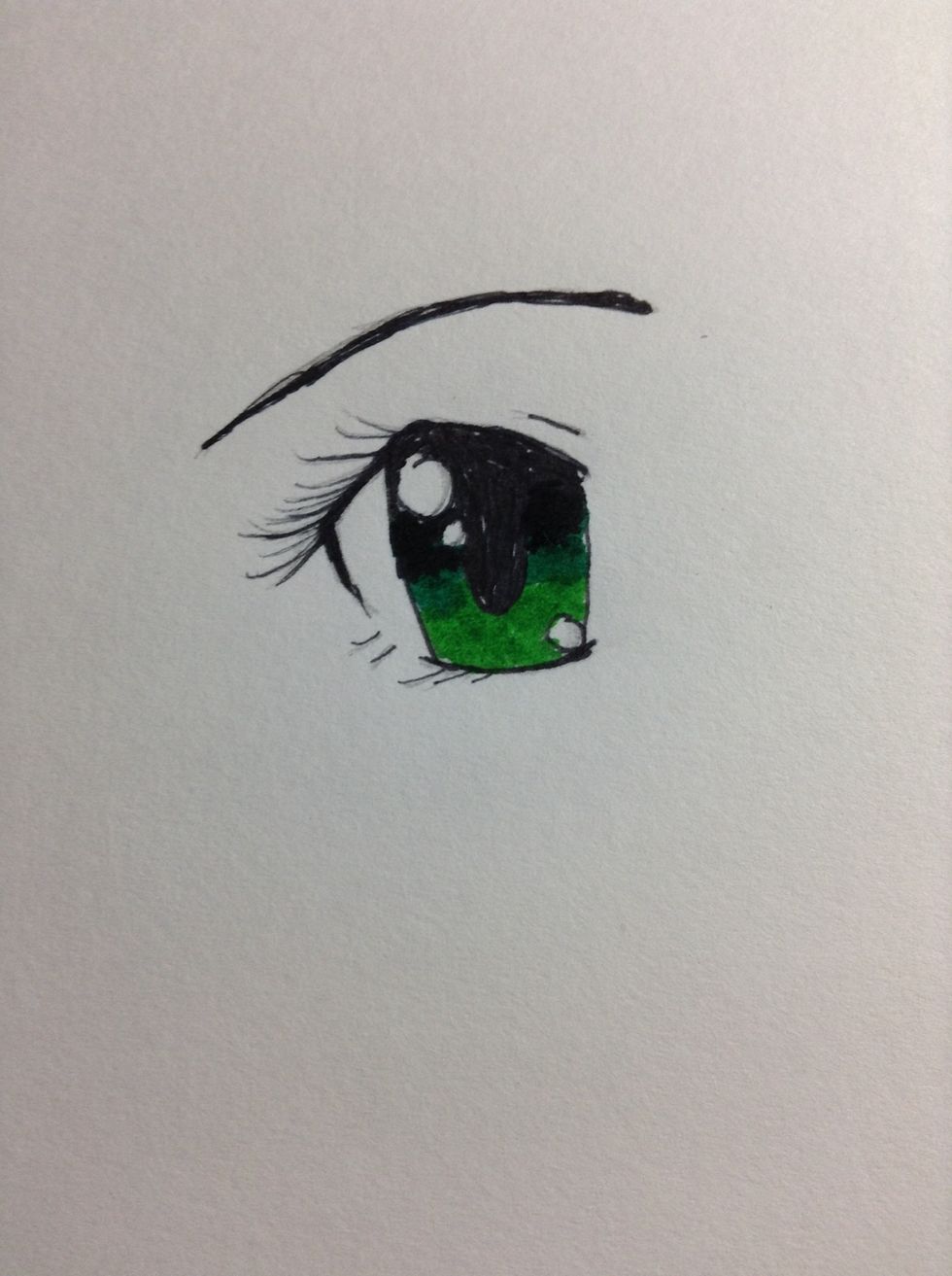 And fill in a little on the sides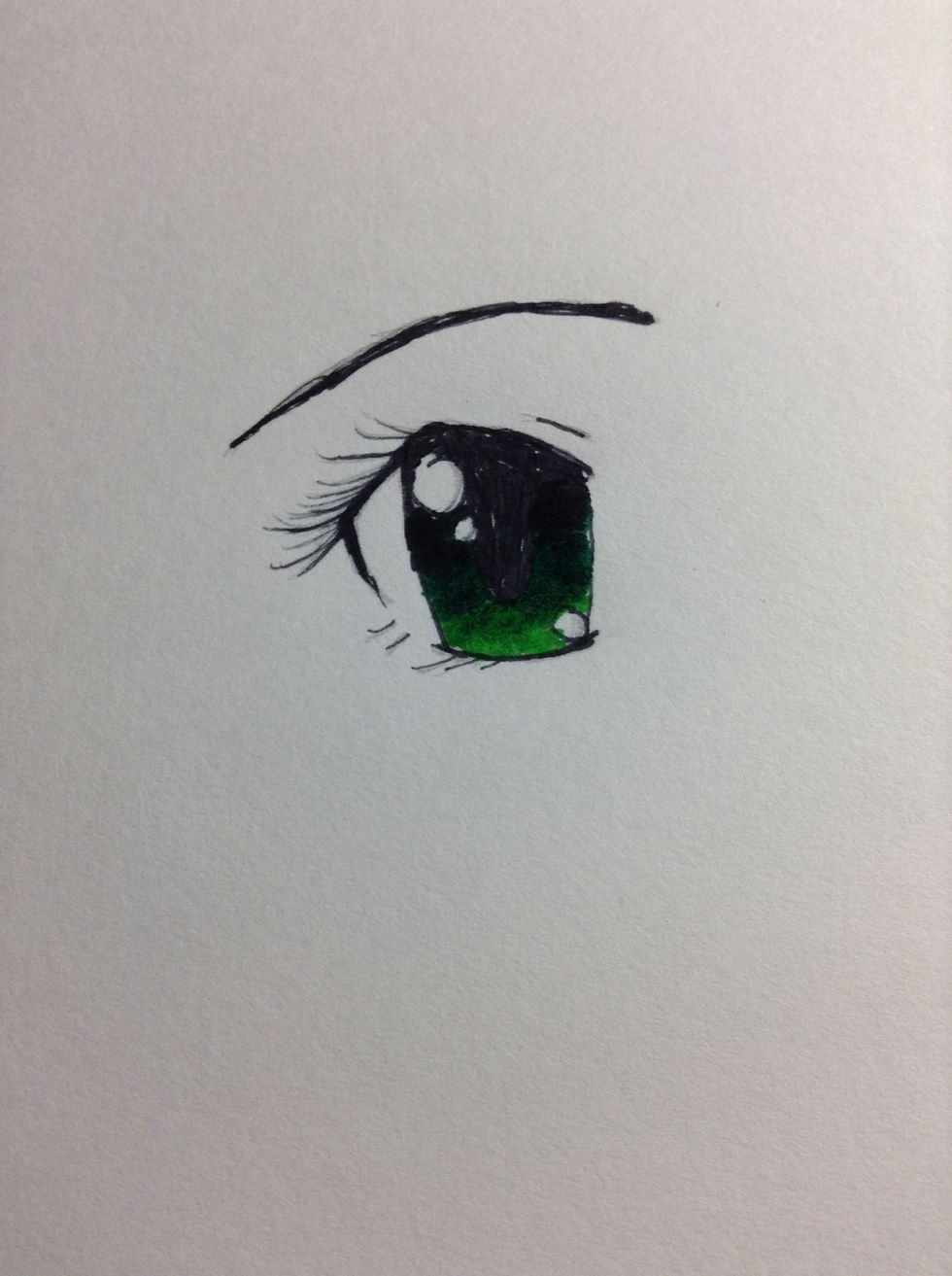 Then blend it up!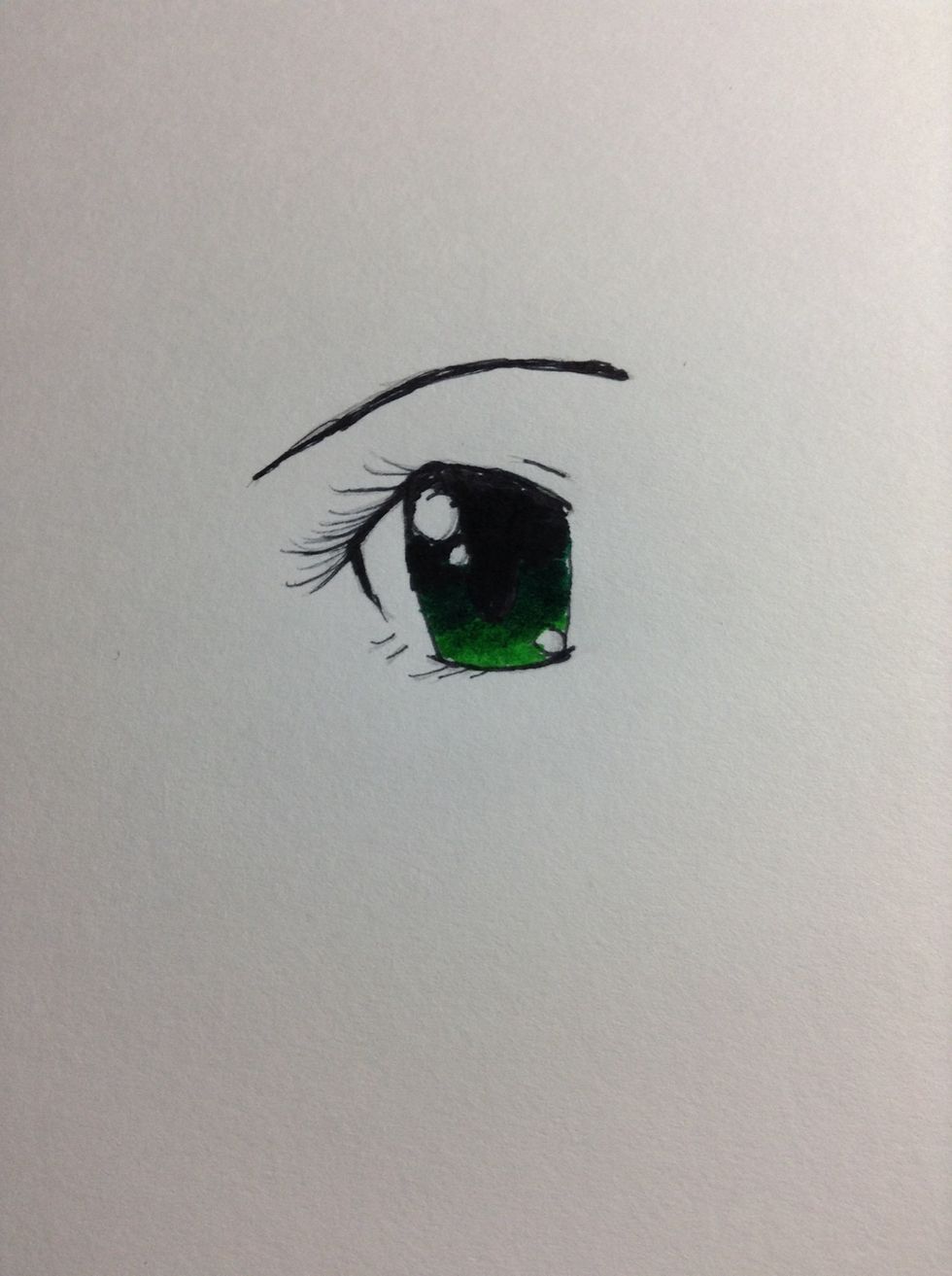 And there you go! A female manga eye! Please comment on what you think!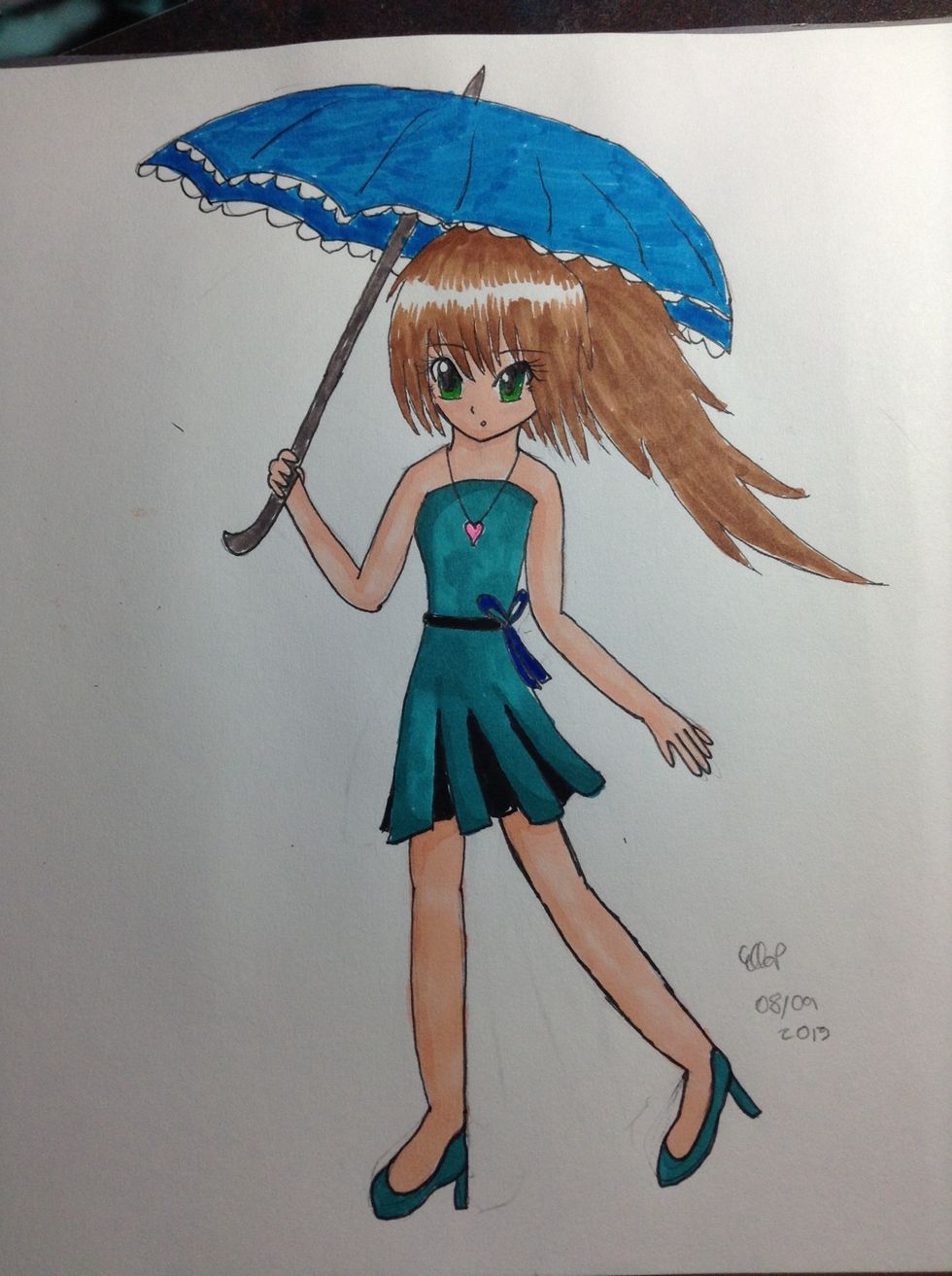 Here are some of my other drawing!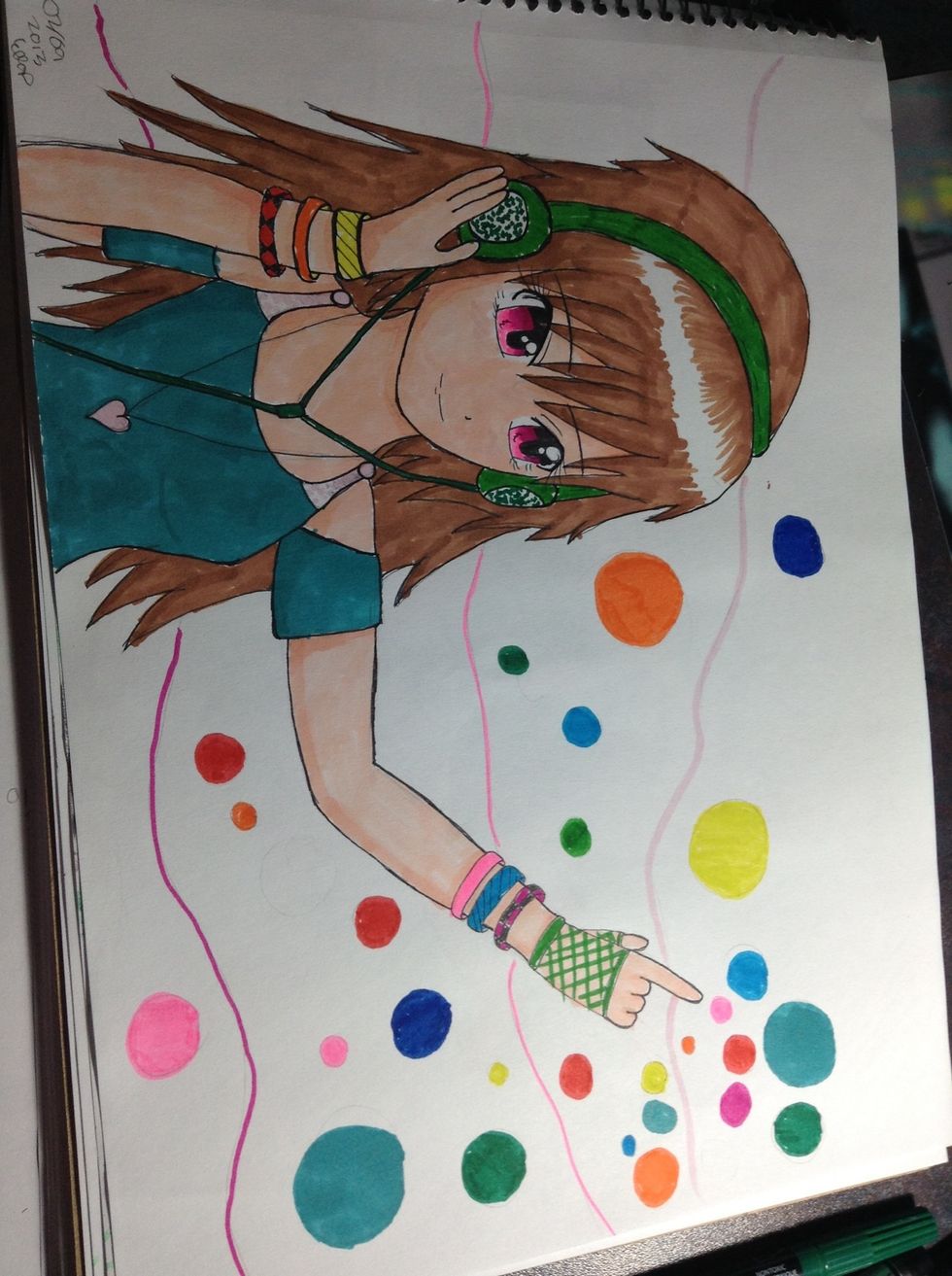 Paper
Pencil
Illustration ink pen
Markers or pencil crayons