Ok! Start with a circle!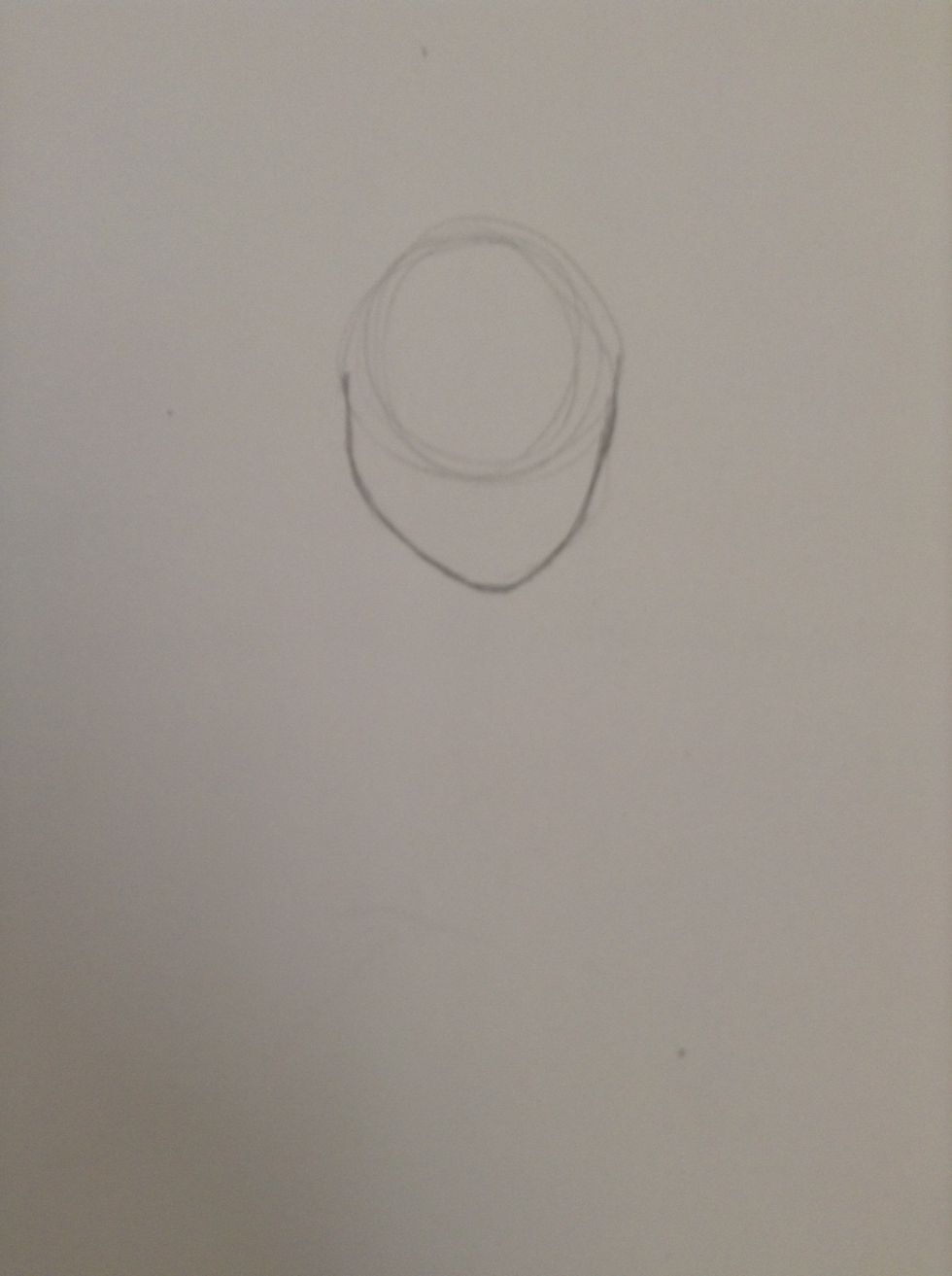 Finish the head.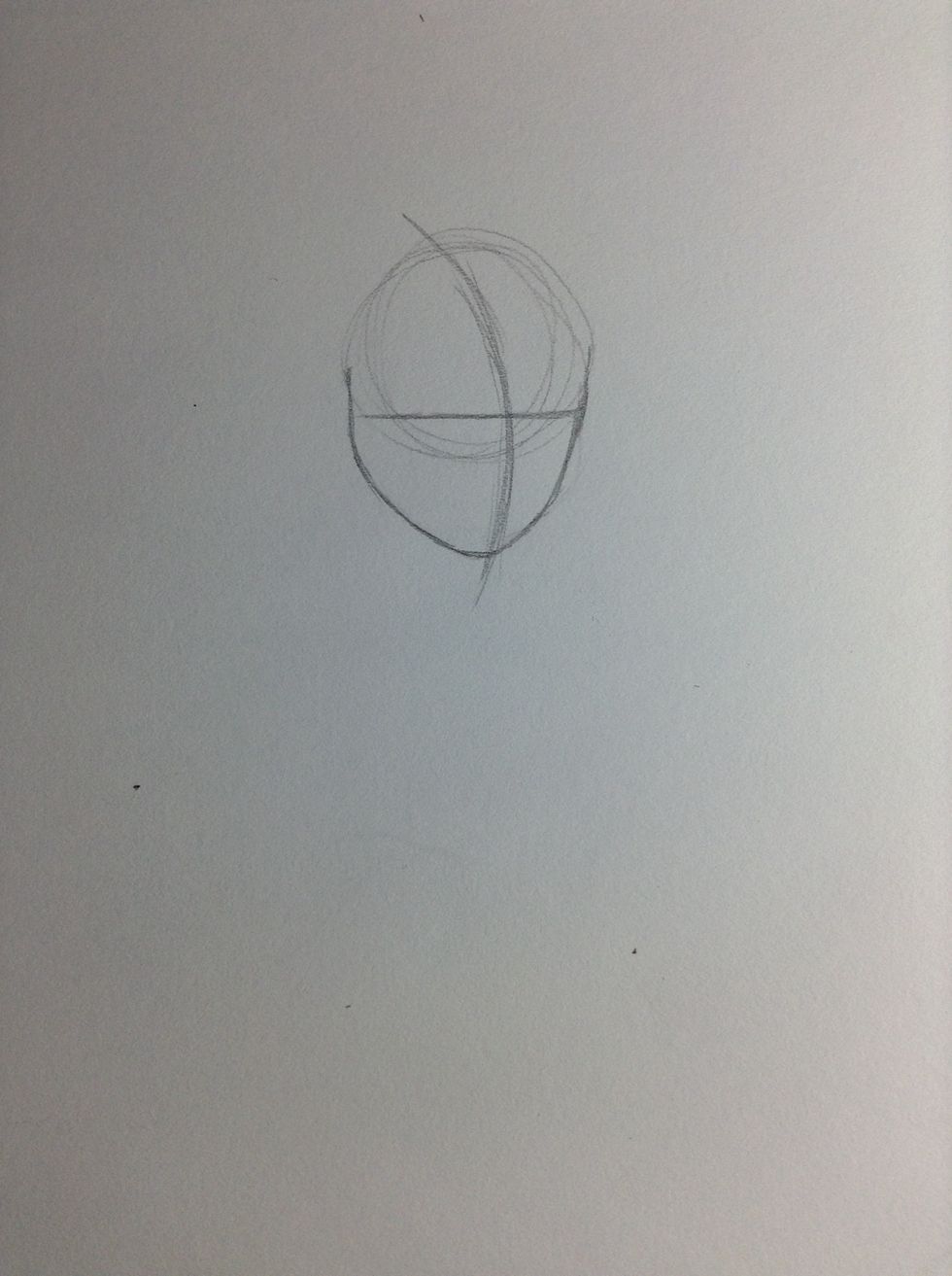 Add guidelines to the head.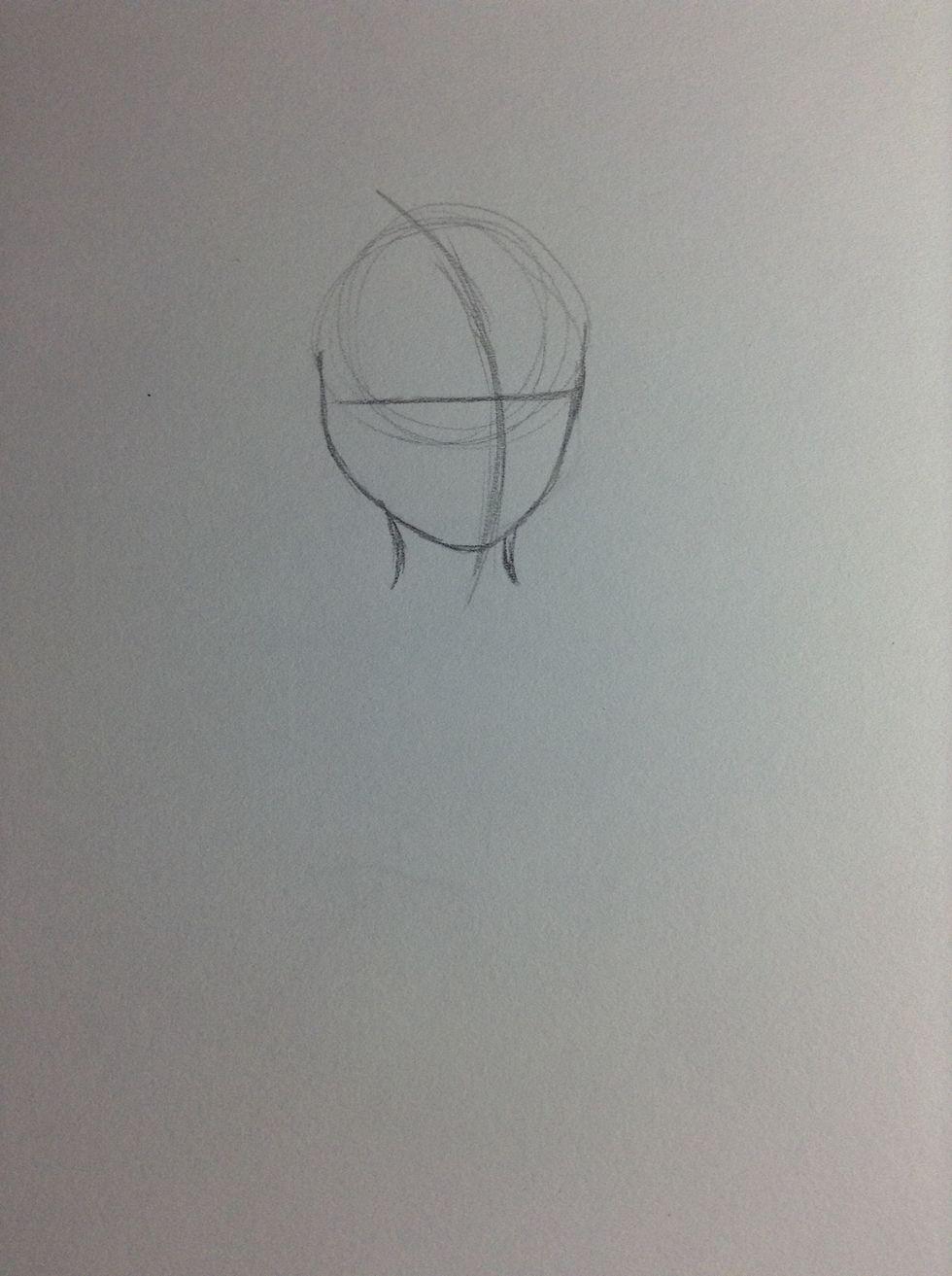 Draw the neck.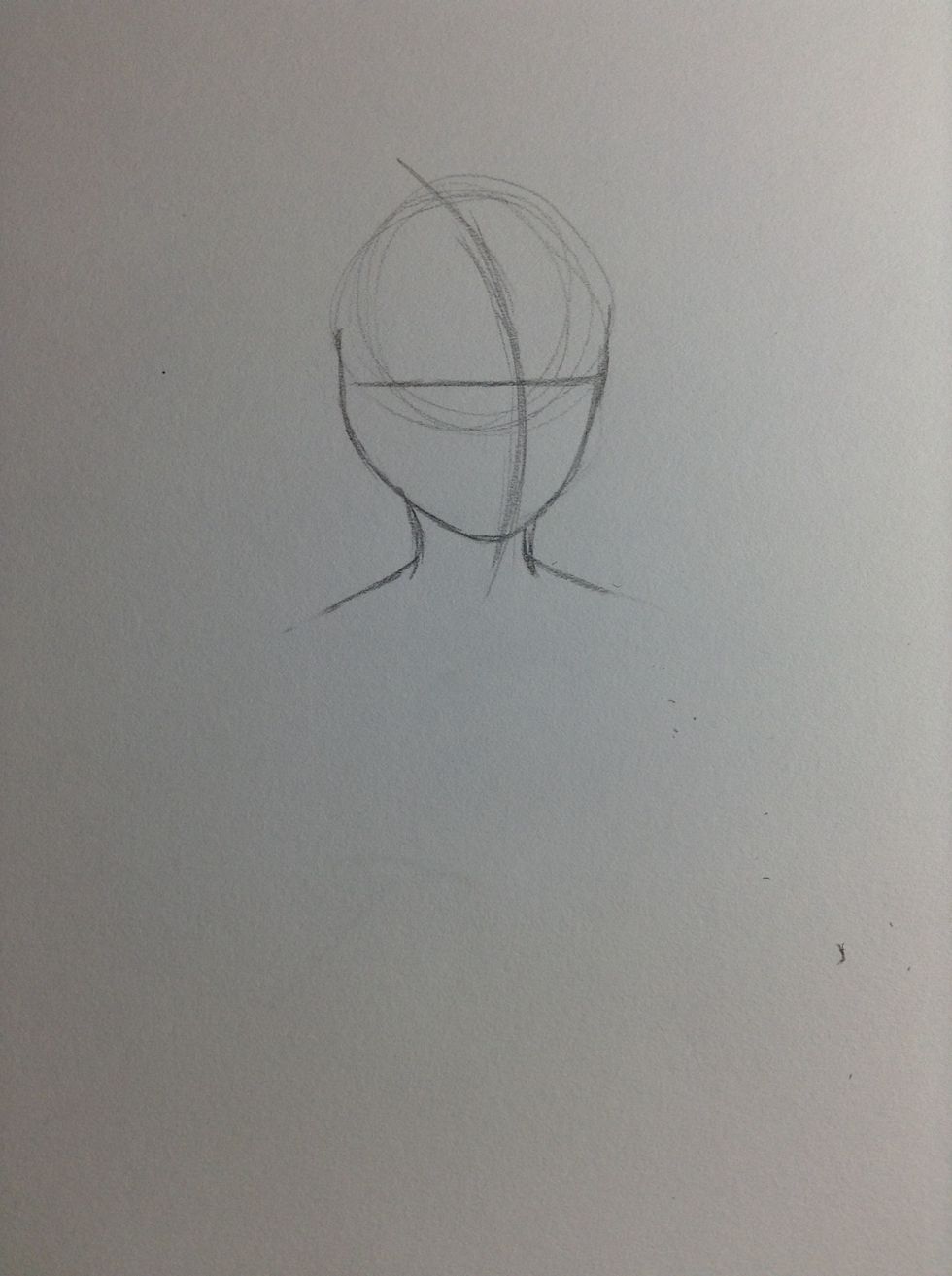 Then the shoulders! Make sure they are not too wide!
Add the torso. It can be a little tricky to get it just right, but just keep trying!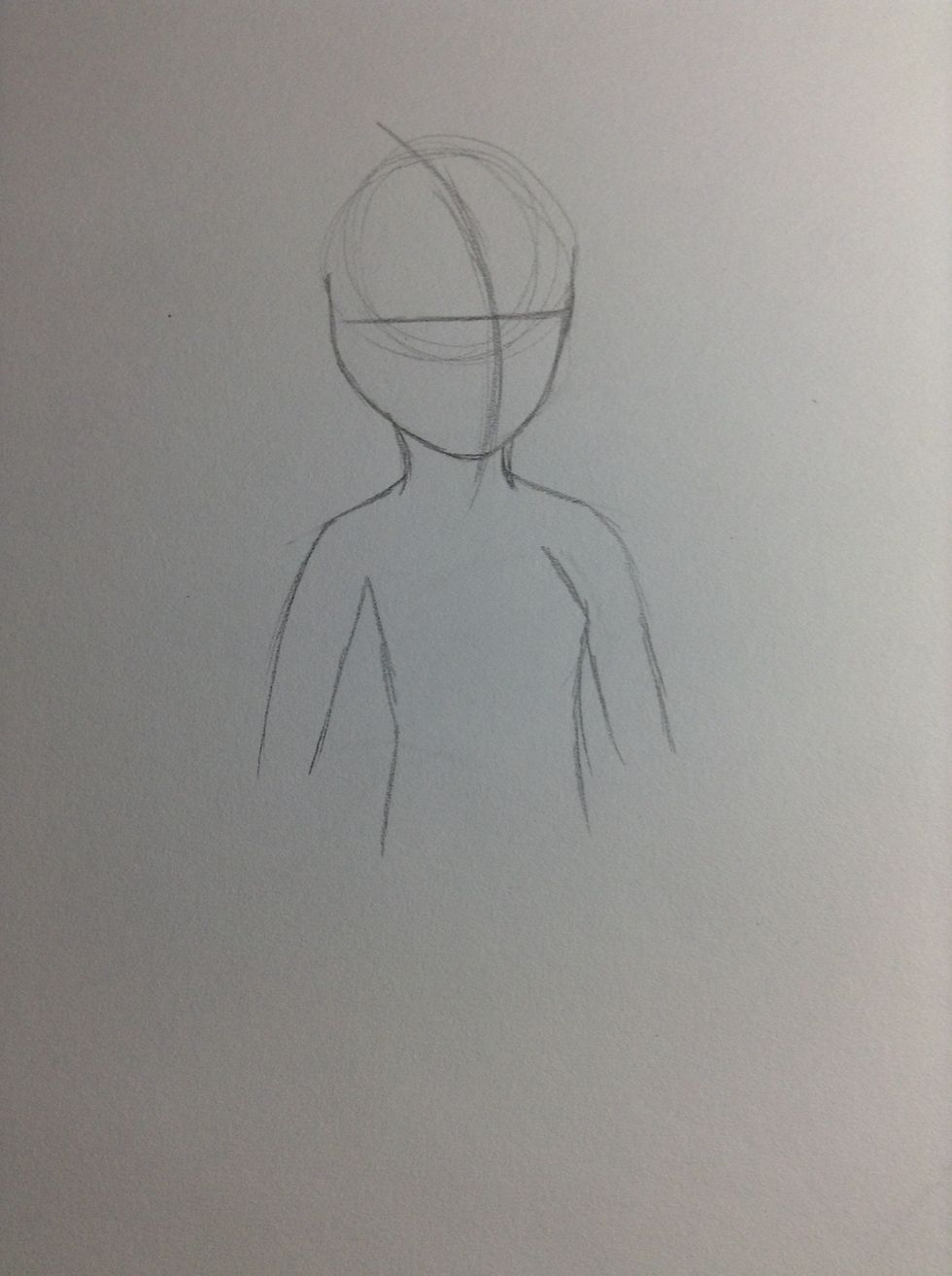 Draw the first section of the arms make sure the lines are slightly curved.
Then add the second part of the arms. Each section should be about 1 1/2 inches.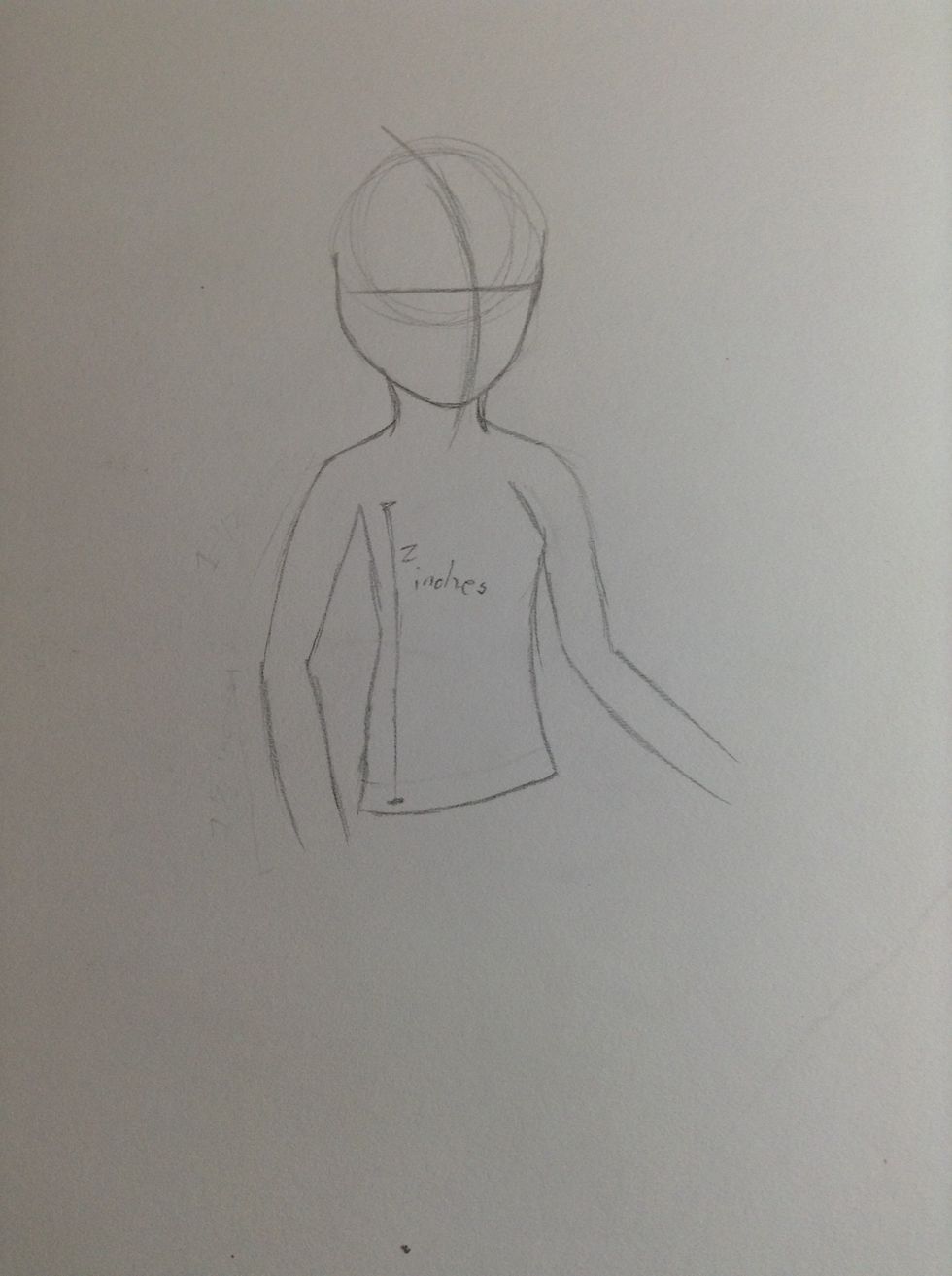 Finish the torso. It should be around 2 inches long from the armpits.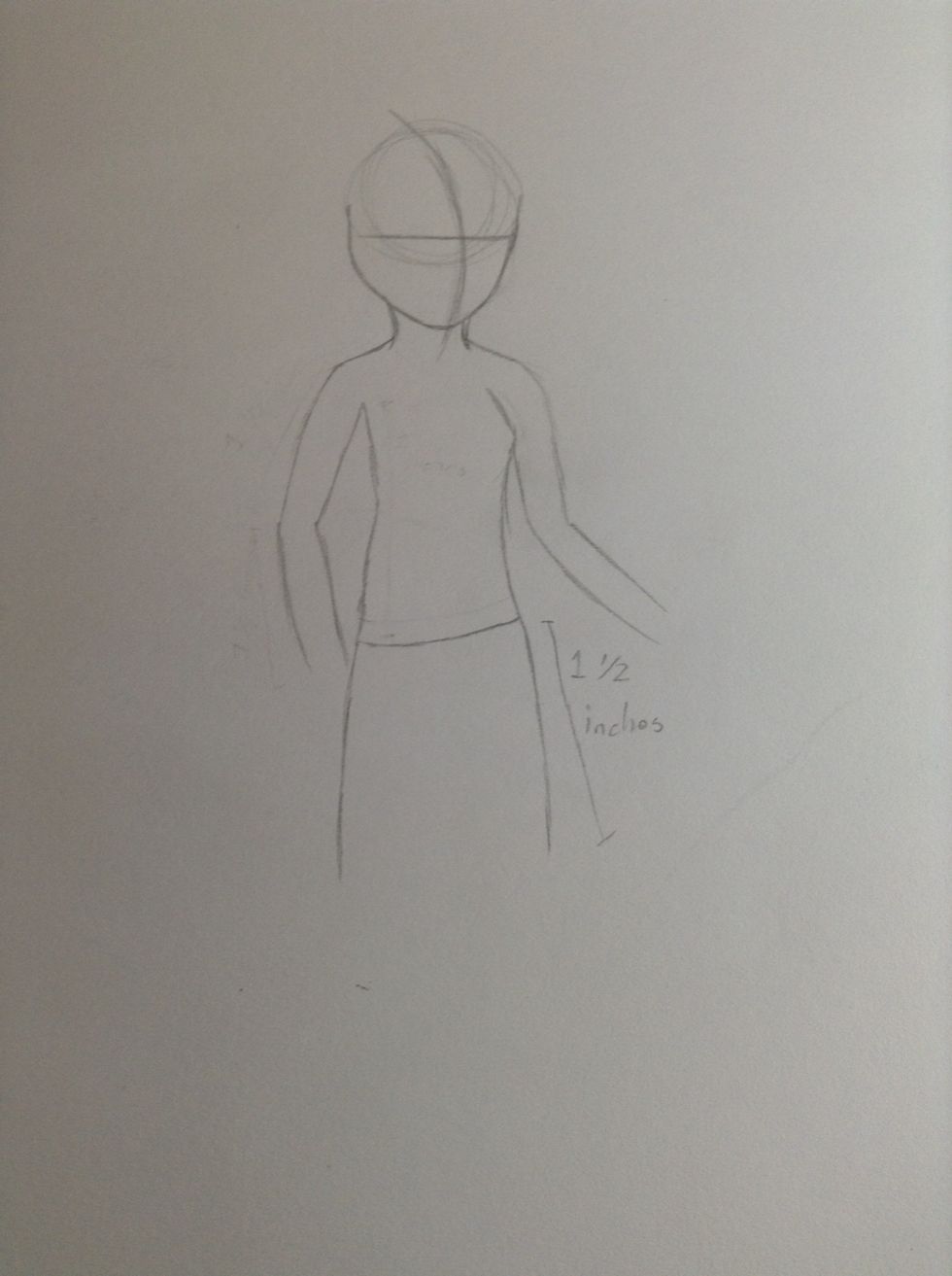 Start the legs with two curved lines at about 1 1/2 inches.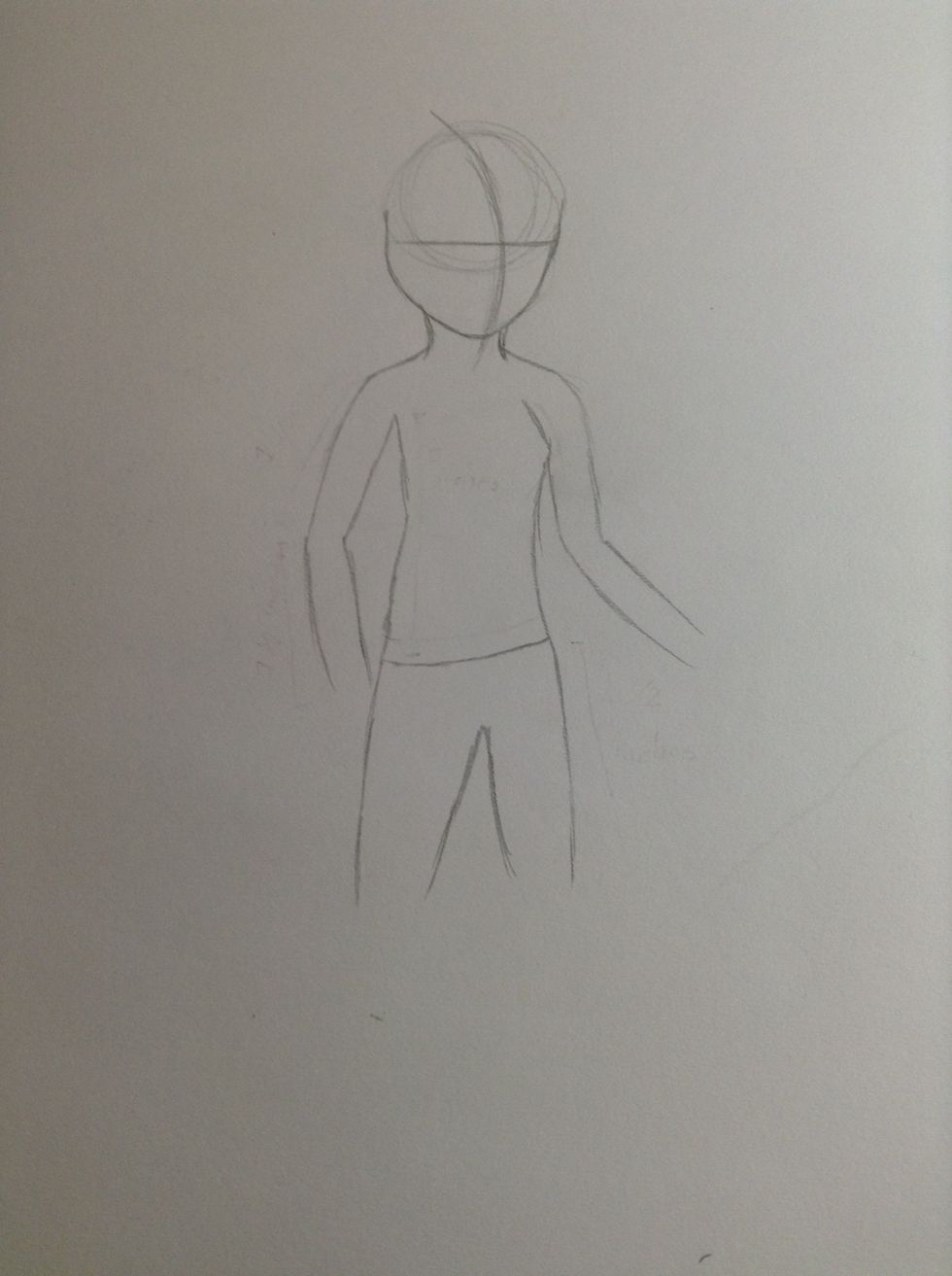 Connect the two lines.
Finish the legs with curved lines at a little over 1 2/3 inches.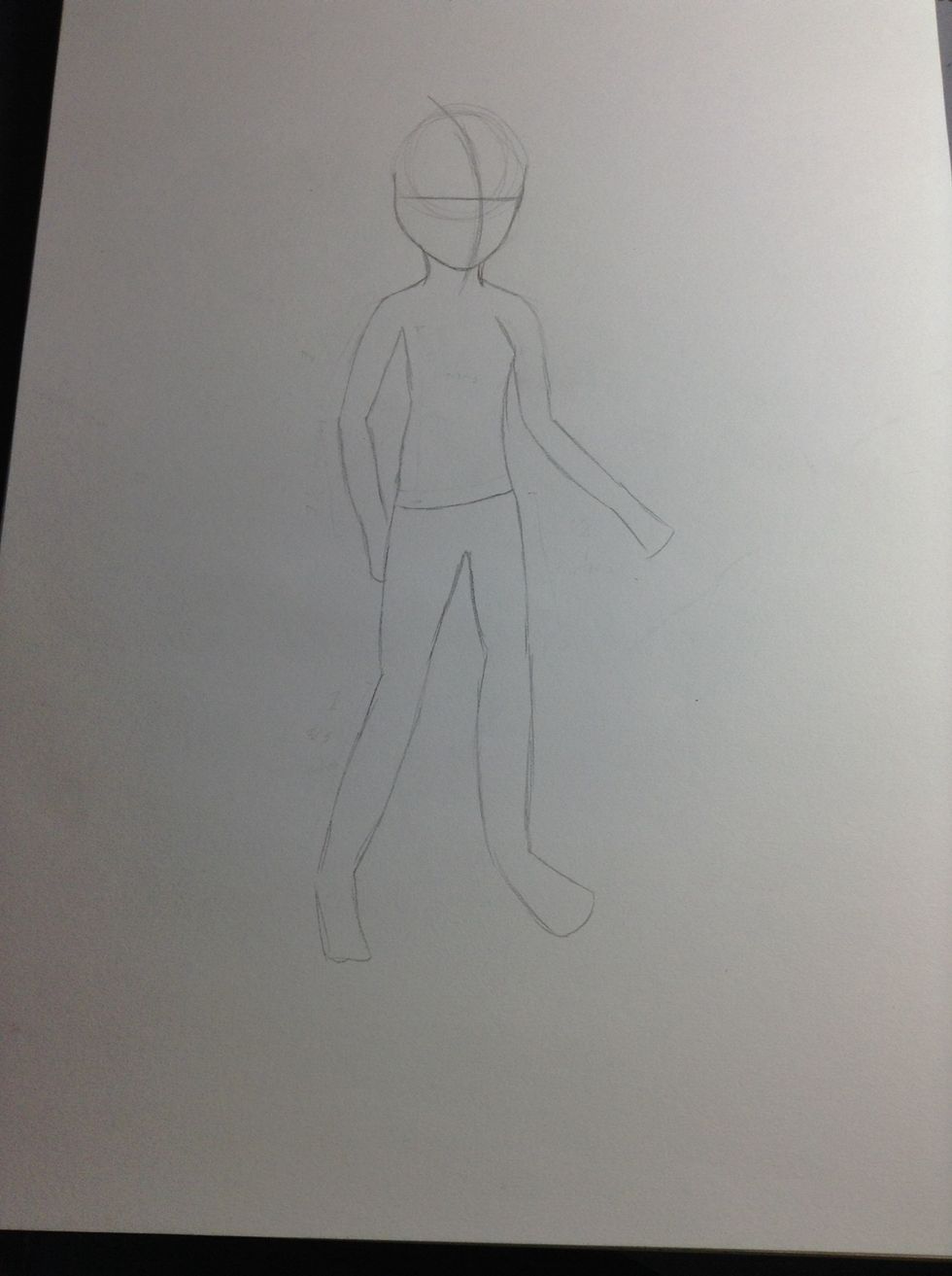 Add guidelines for the hands and feet.
Draw the eyes.
And then the rest of the facial features.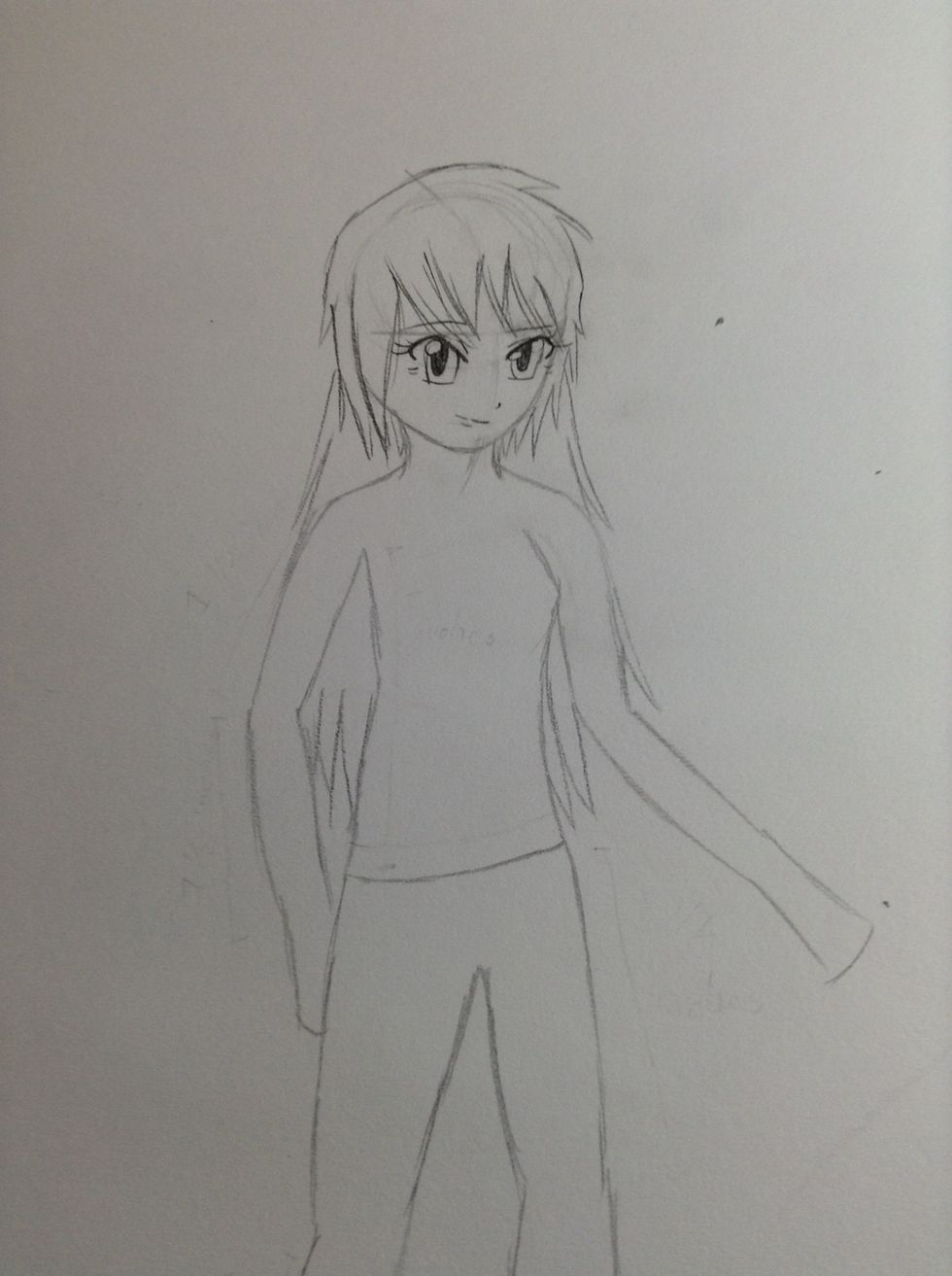 Add the hair....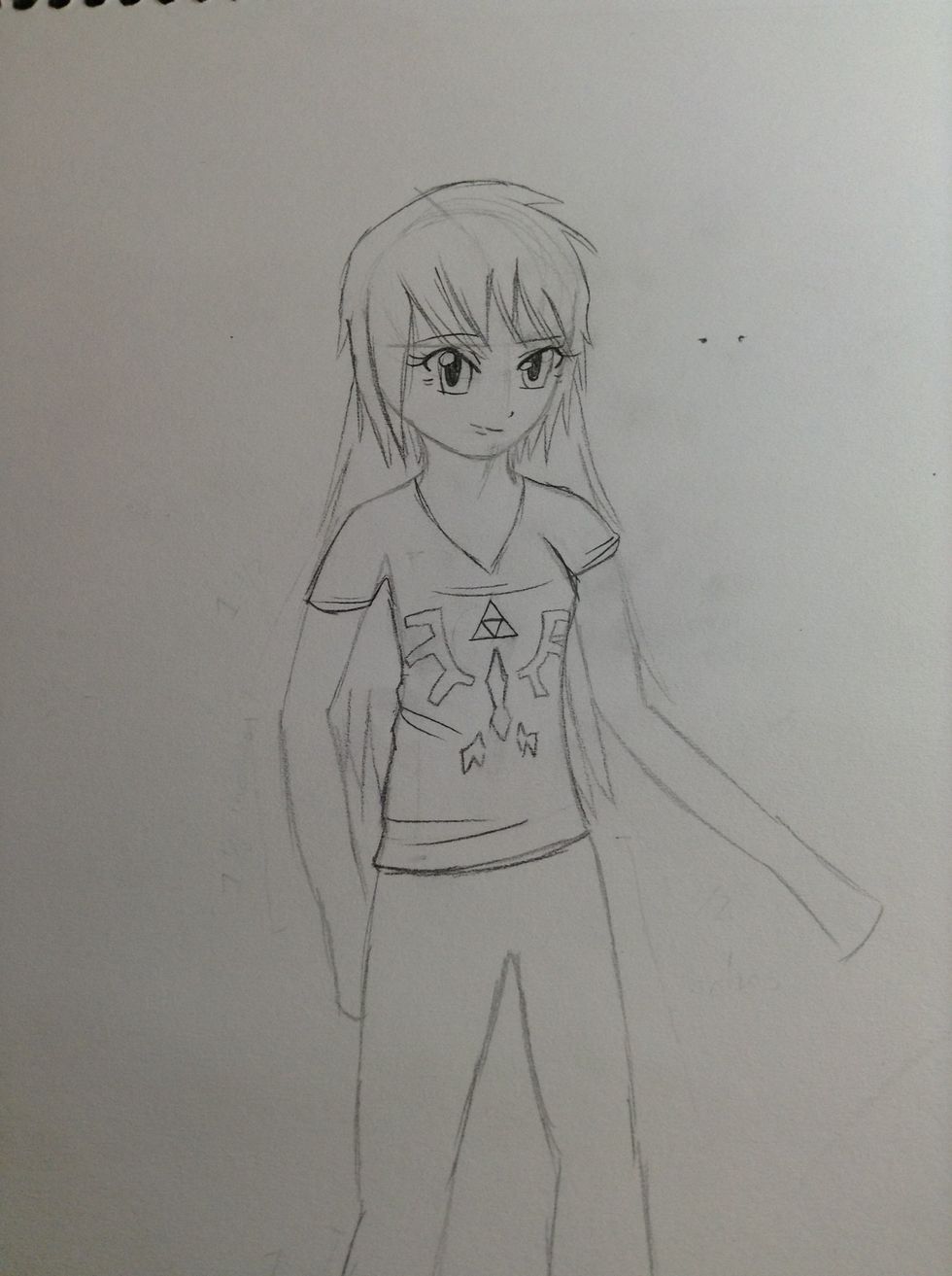 Draw the shirt. Make sure to add wrinkles, but not too many!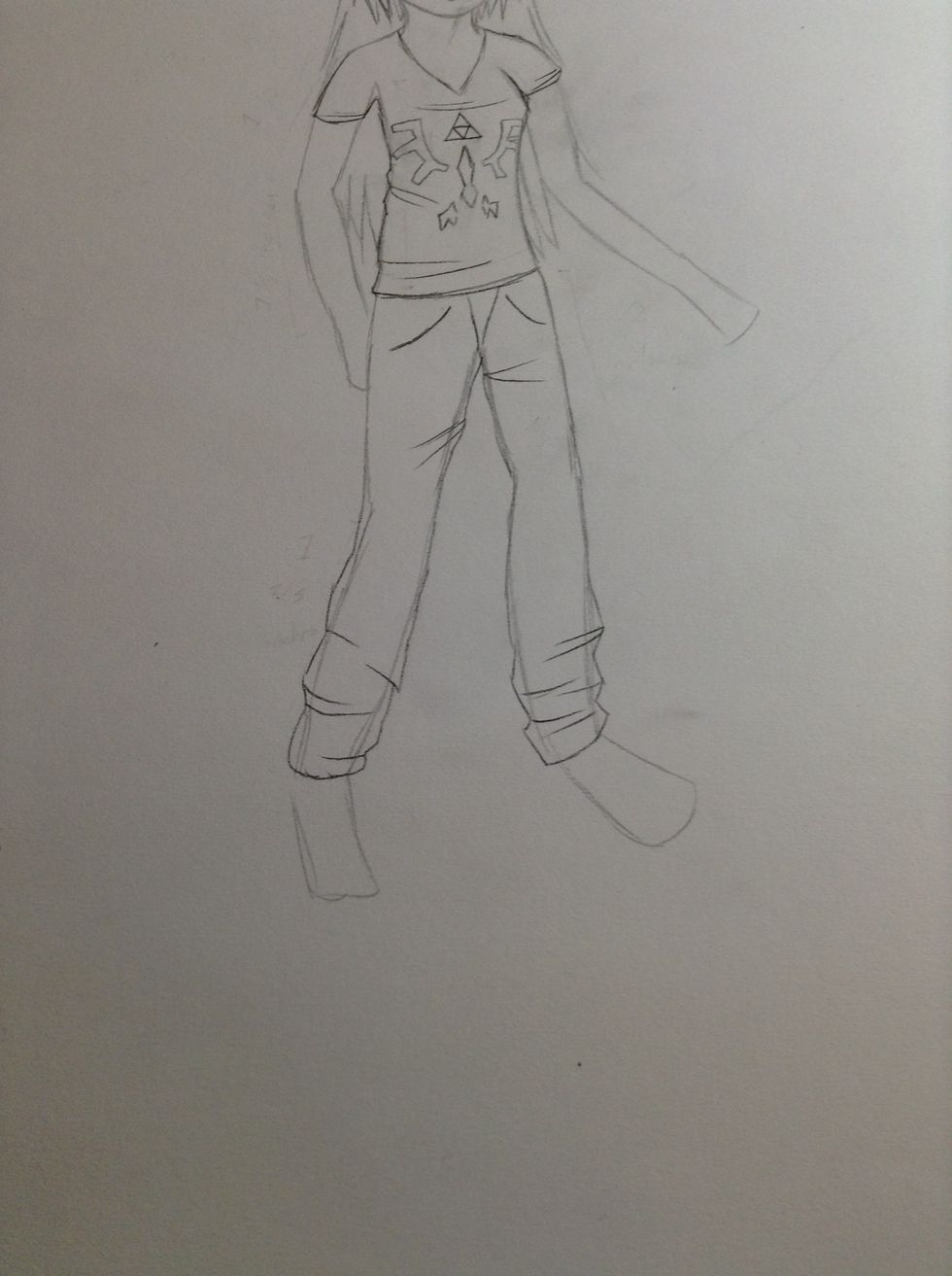 Then the pants. Remember, you can draw whatever clothes you want, this is just what I chose. :)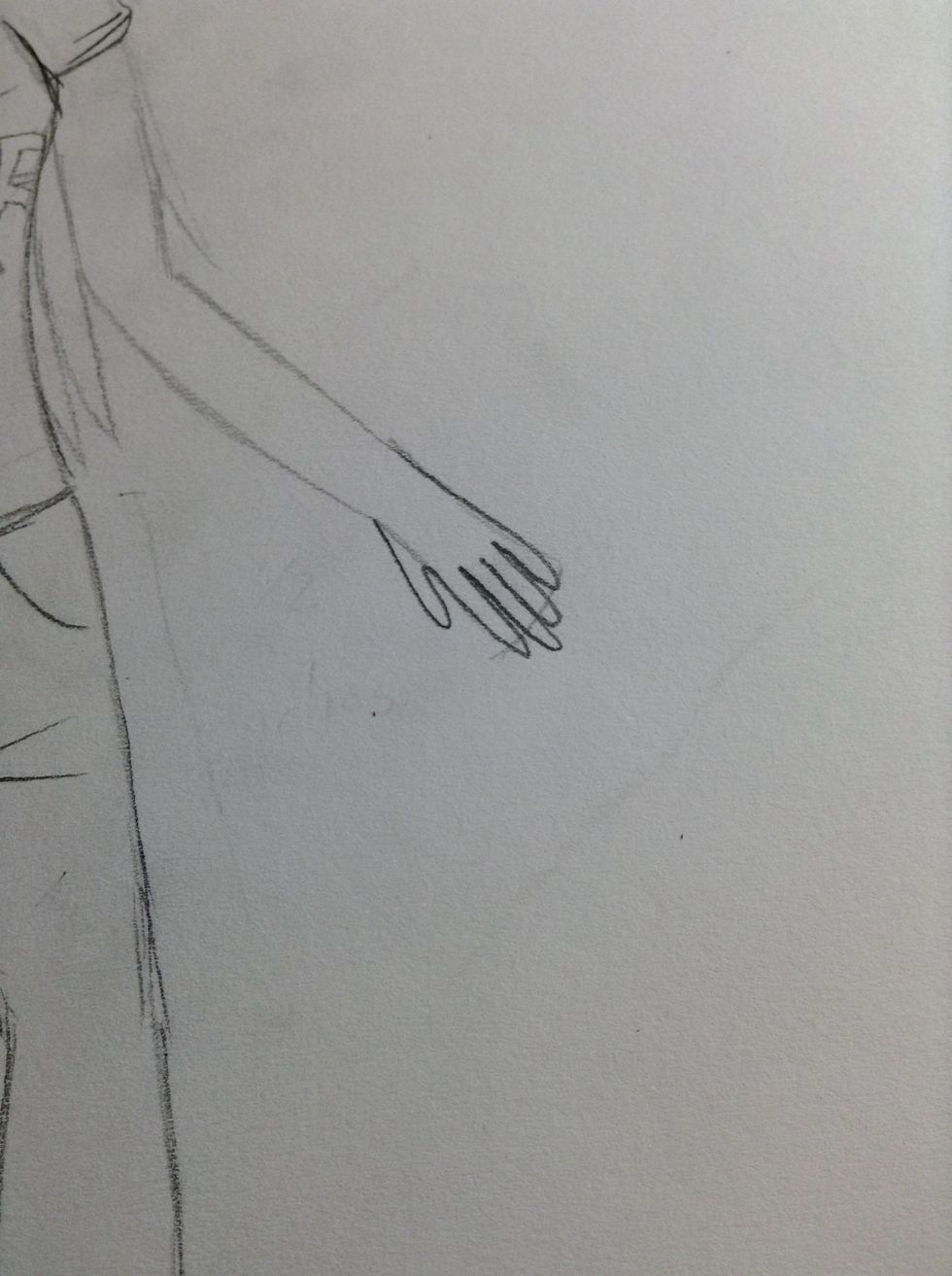 Now for hands. They are very tricky, so just keep on it until it looks good!
Now for feet/shoes. Again, very tricky. I'm not too good at them myself.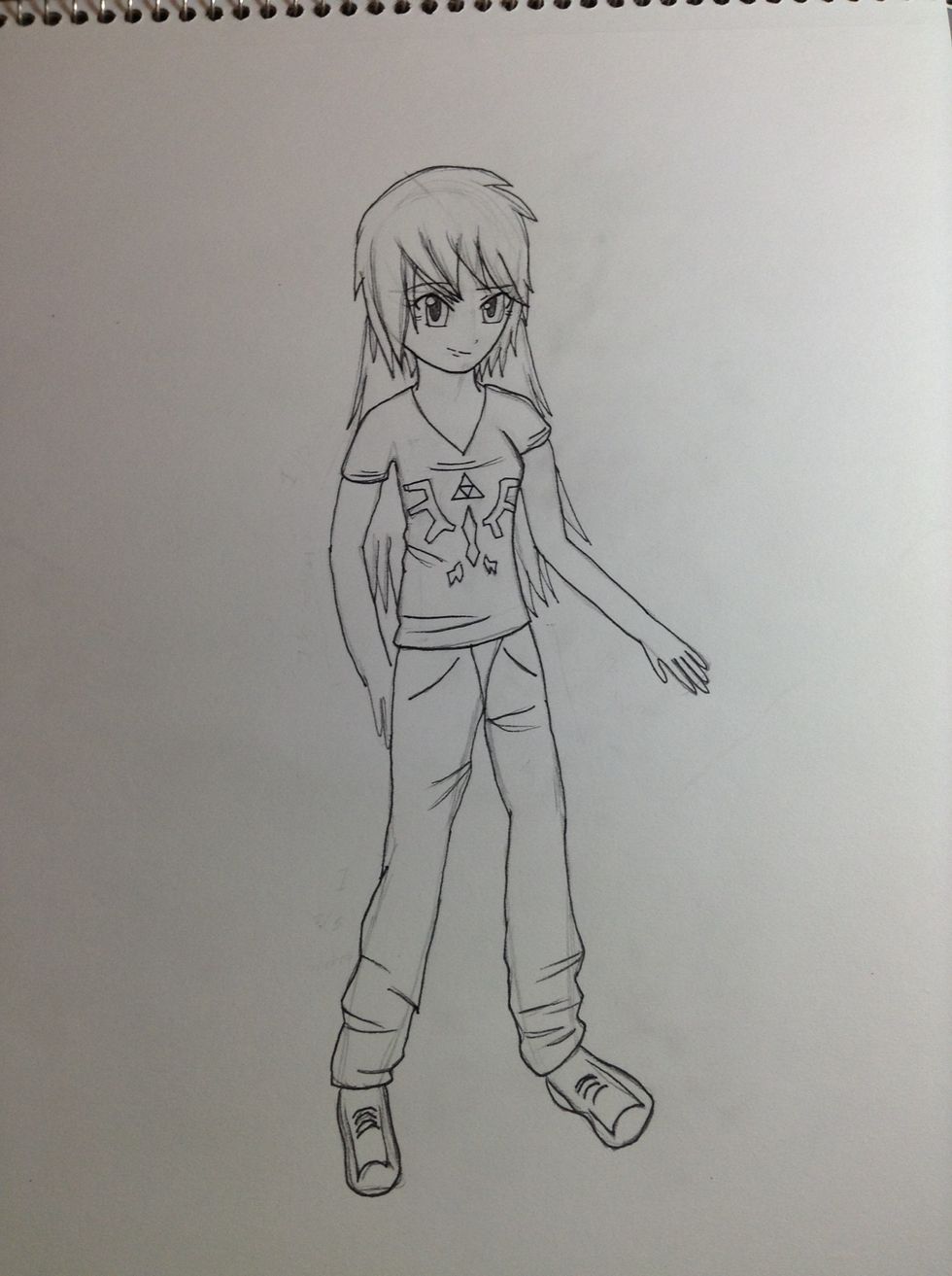 You can ink your drawing now if you like!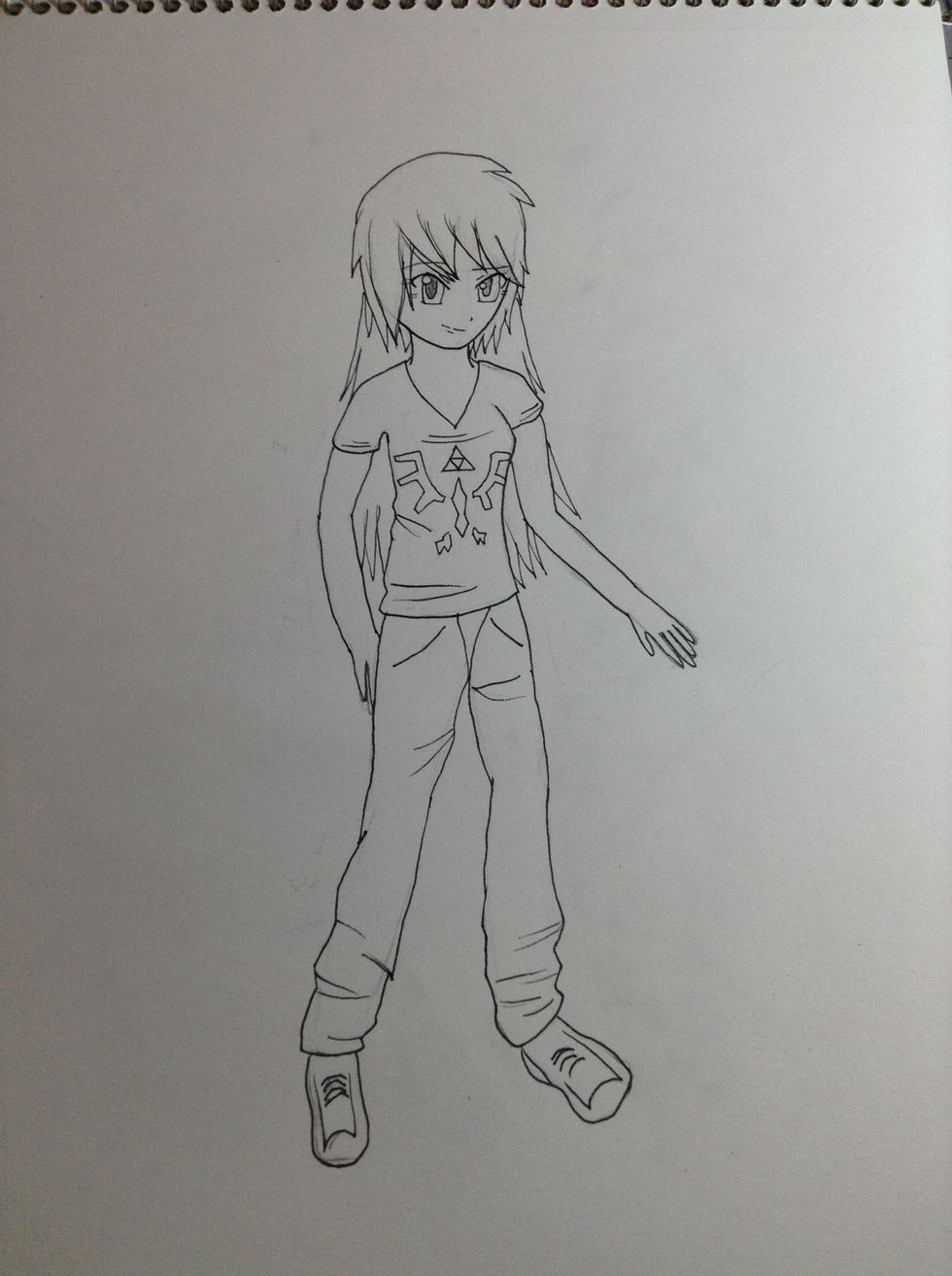 Remember to erase all the extra lines!
Now you can leave it as it is, shade it, or colour it. I chose to shade it.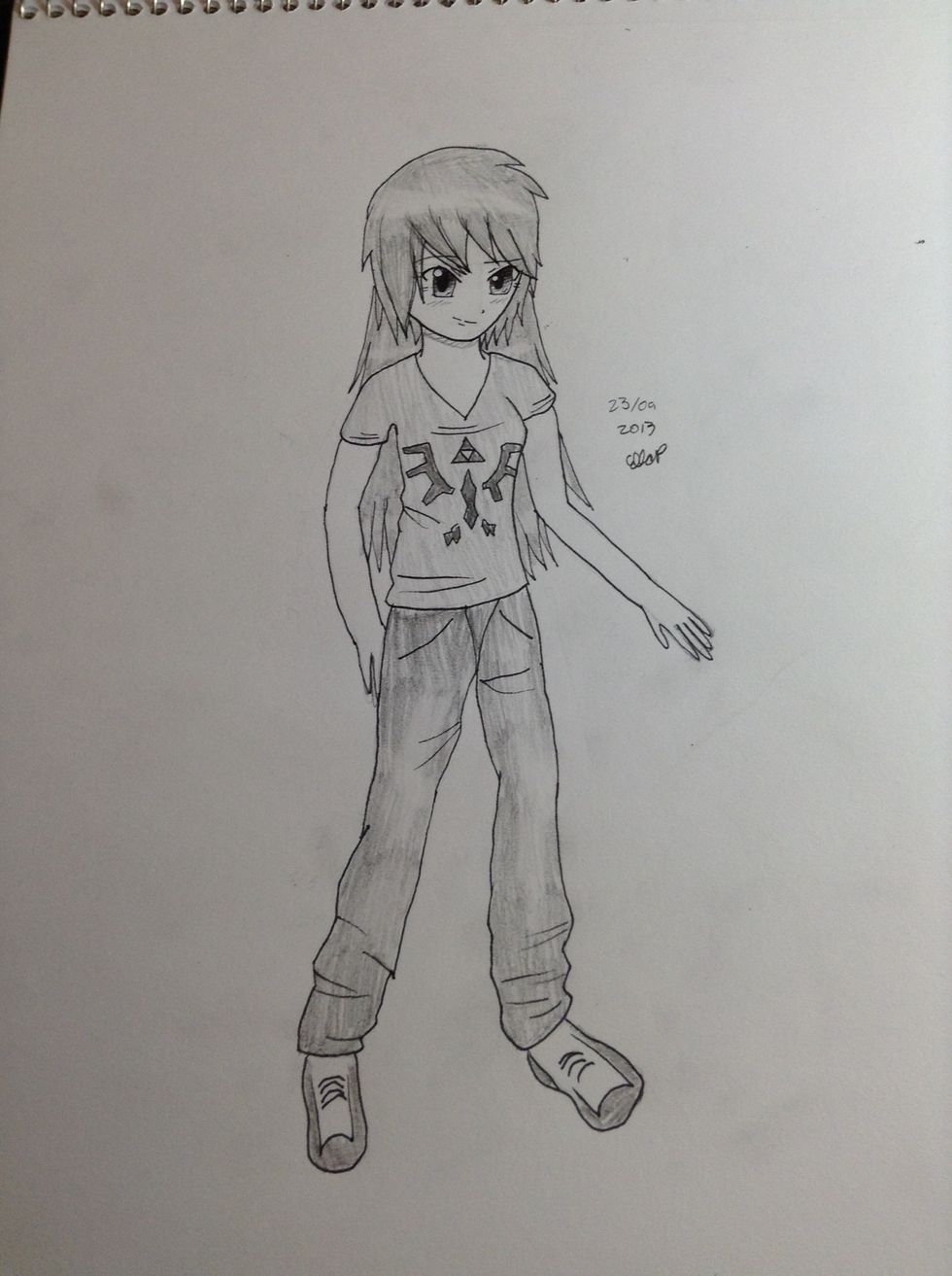 And that's it! You can always add or take away thing if you like.
Remember to keep at it if it gets tough! Thanks for looking at my guide! Please comment on what you think, and tell me more things you want me to draw! :3
Pencil
Paper
Illustration pen (optional)
Markers or pencil crayons (optional)