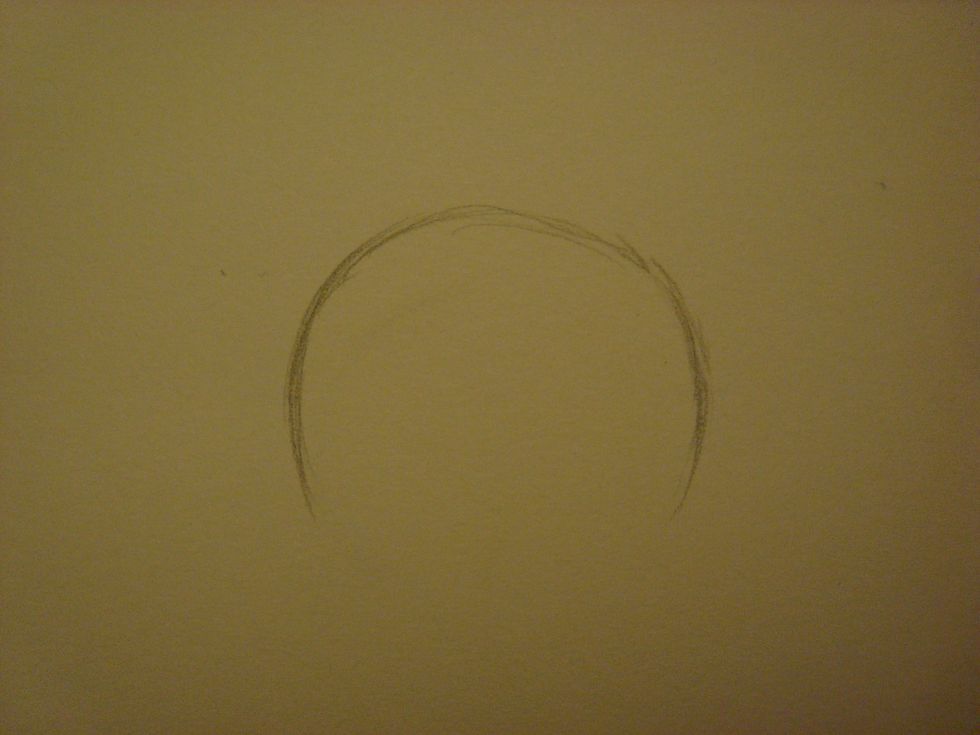 Hey guys! It's been like 2-3 years since I've done my first guide XD. Anyway, first you start with drawing a half circle that's a little more than half.
Next, you draw a line more on the curved side at the bottom to close up the half circle.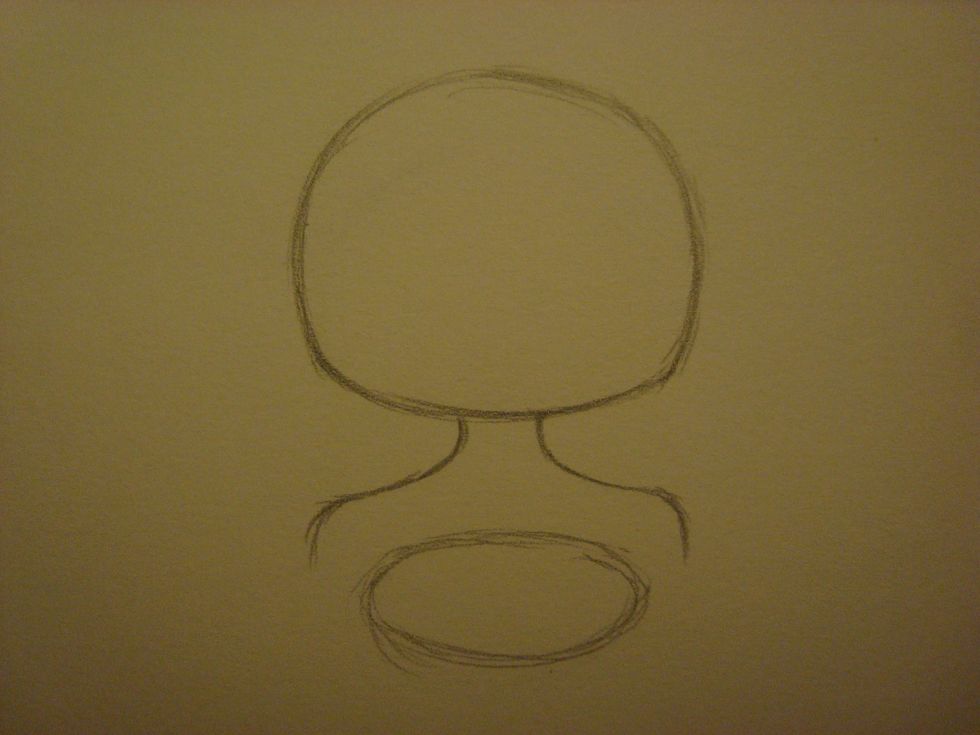 Then you draw the neck and shoulders. After that, you draw an oval in the middle there.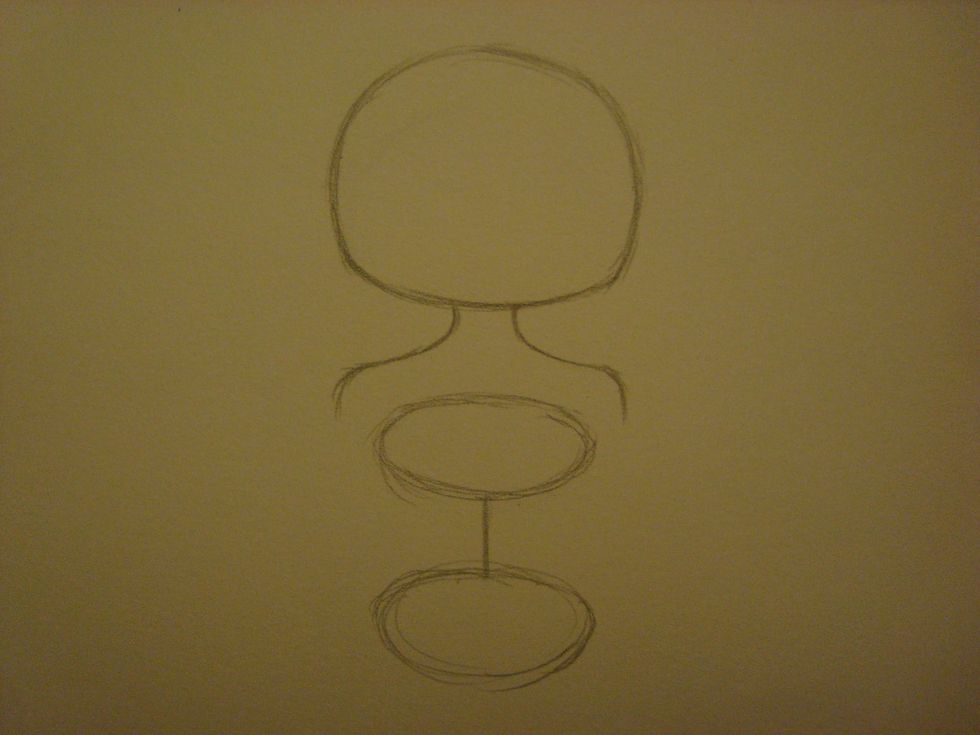 Then you draw a line that's about half an inch/1 cm, and draw another oval connecting them, but draw it a little wider this time.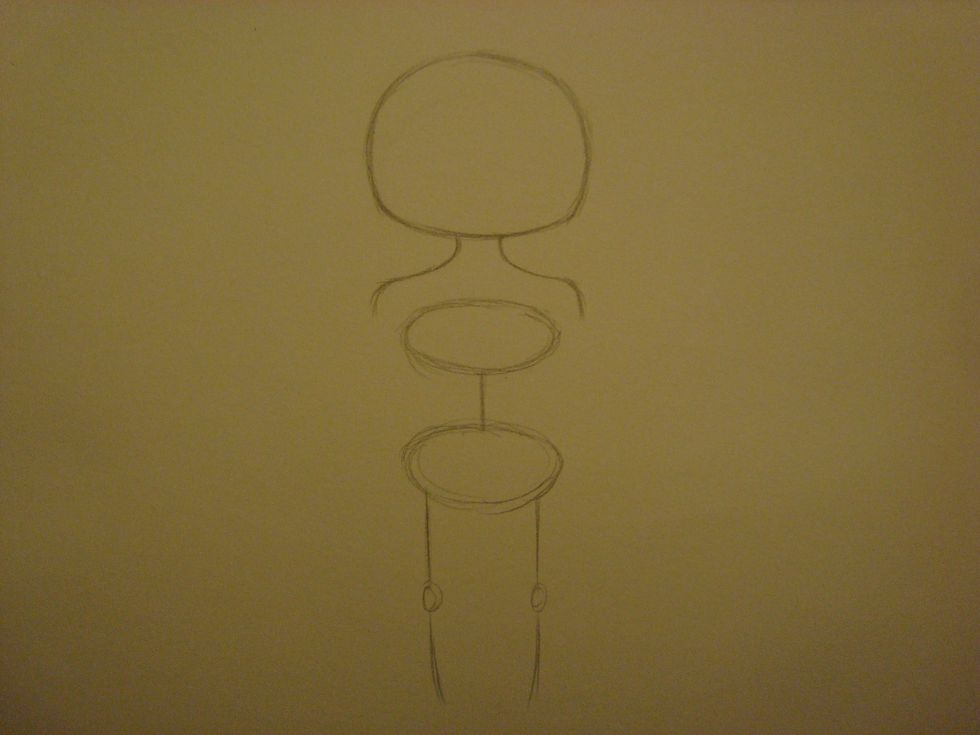 After that, draw two lines on the bottom circle that's about a third of an inch/one and a half centimeters. Then you draw a small circle for the where the knee goes, and draw another two lines.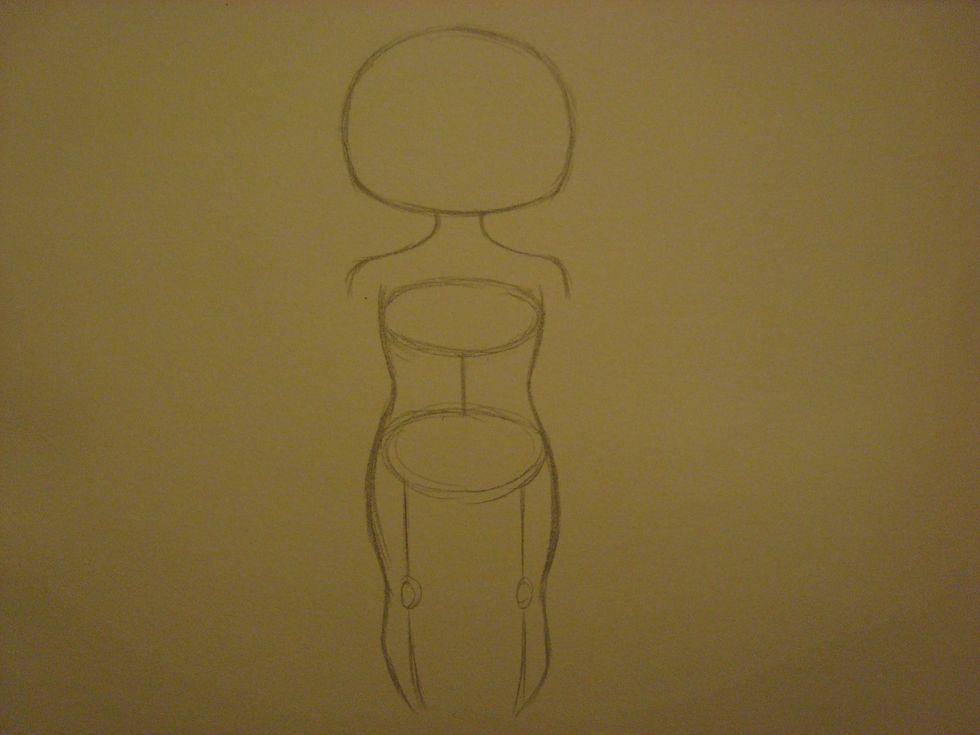 Next, you draw two lines on each side down to the feet. Make sure you curve the line towards the inside between the two ovals, and at the small circle where the knee is.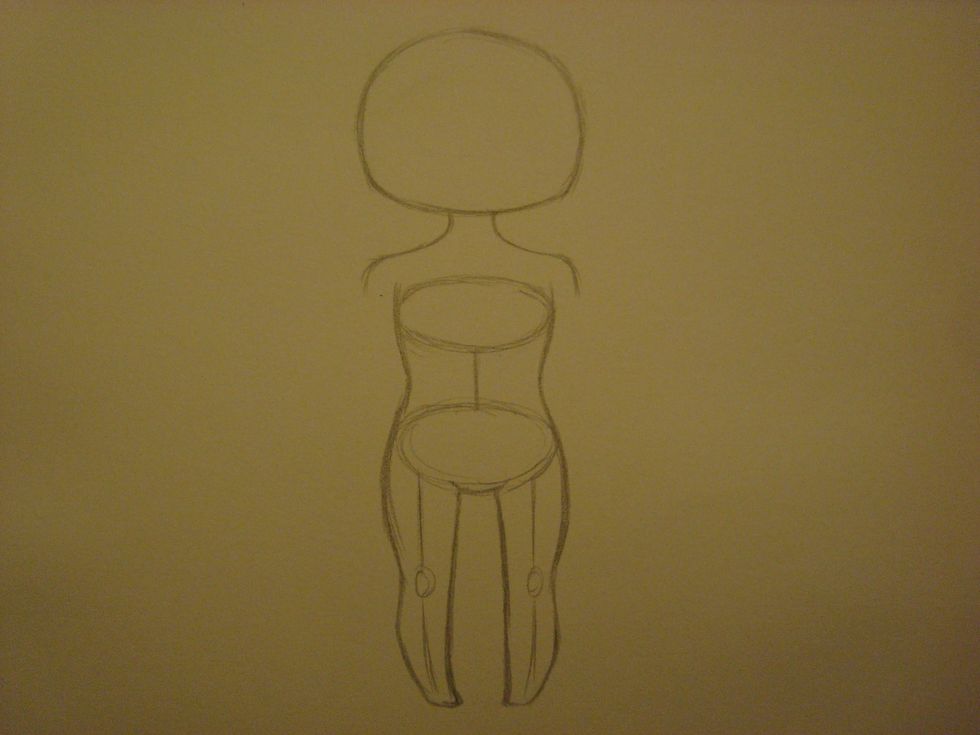 Then you draw the two lines in the inside starting where the general area of the crotch is, to the bottom, and connect it to the other two lines on the outside with a straight line across.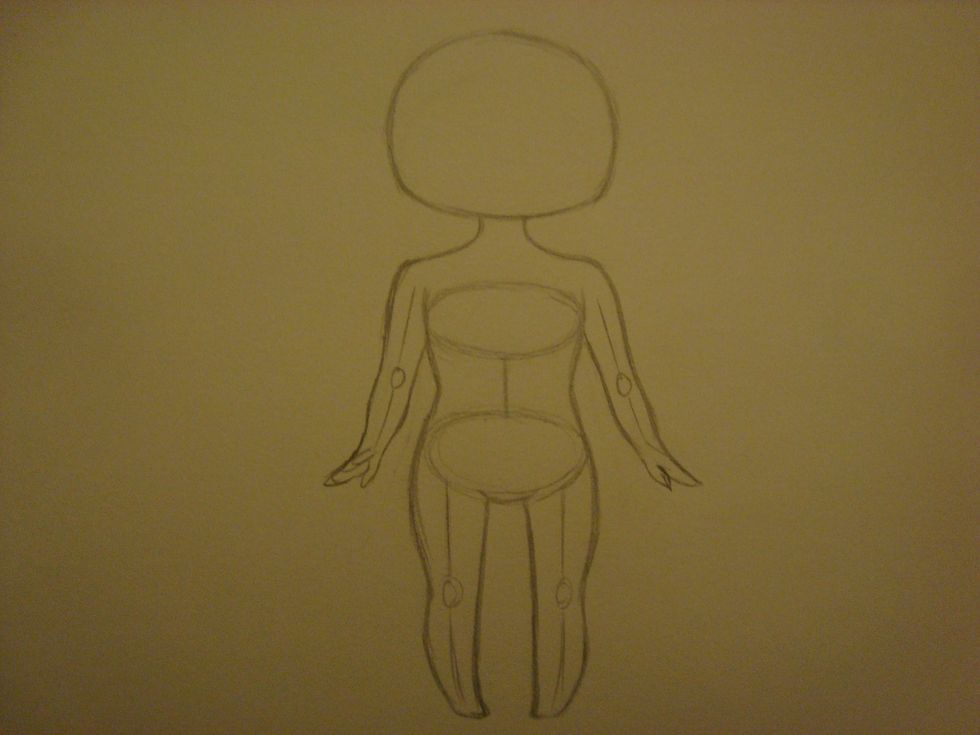 Next, you draw the two lines on each side for the arms, and don't forget to draw a small circle for where the elbow is. Make sure the circle lines up horizontally with the waist.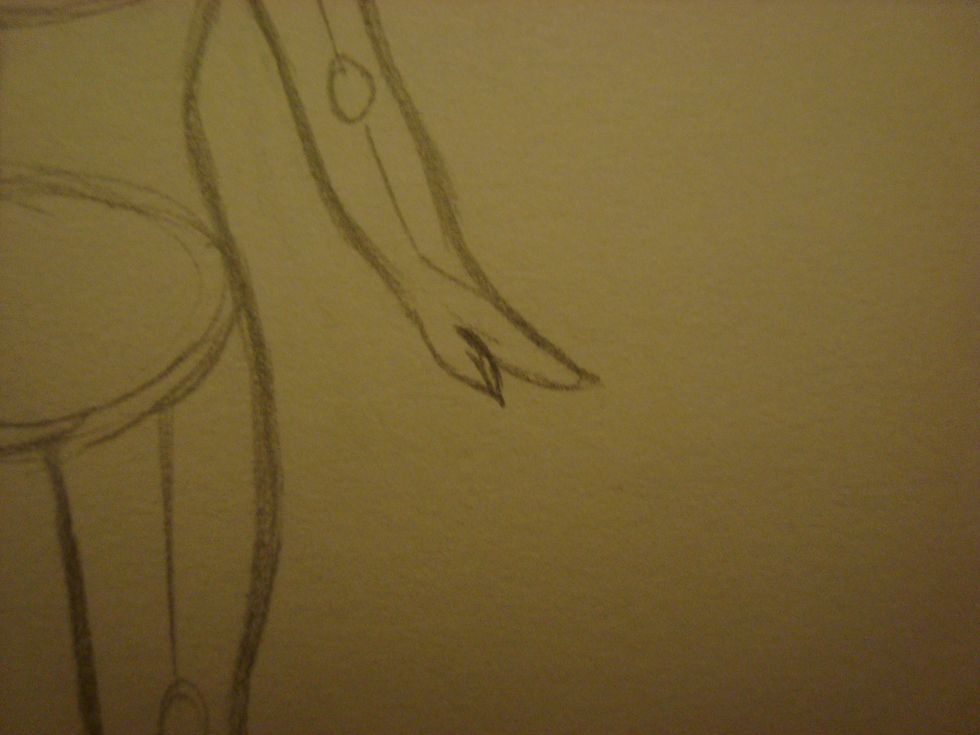 A close up on how I generally draw chibi hands. I'll occasionally draw fingers, but that's if I feel like putting details into it.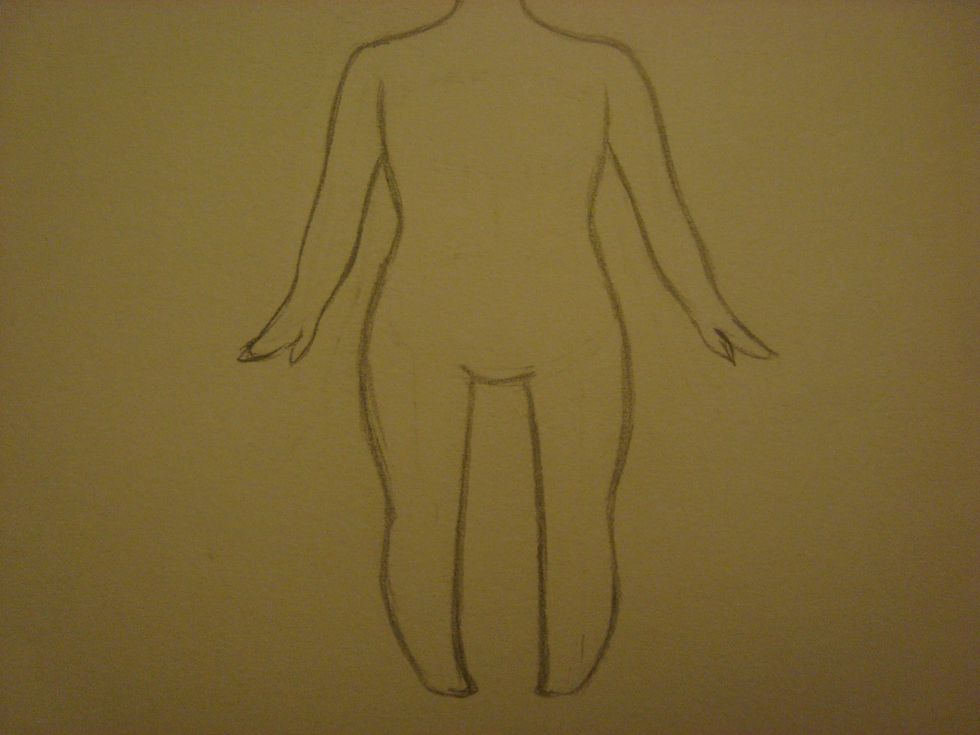 After all of that drawing of guide lines, erase them all! You should then end up with something similar to this. I kind of messed up a bit, but oh well. Redraw any lines that you accidentally erased.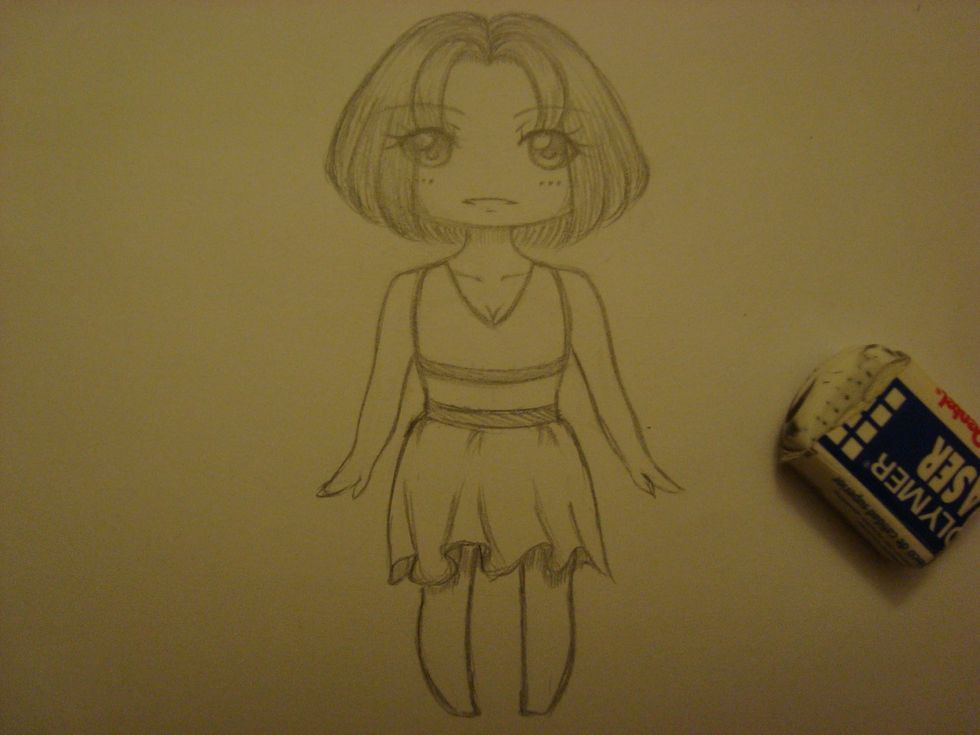 Now you can add all the things you want onto your chibi. Excuse my rushed clothes, face and hair xD.
1.0 Pencil
1.0 Big Eraser
1.0 Sketch Book Paper
Elena L.
I enjoy playing video games, watching animes and reading mangas. I'm also trying my best to improve my drawing skills!