I know it's hard to see, but lightly sketch a round circle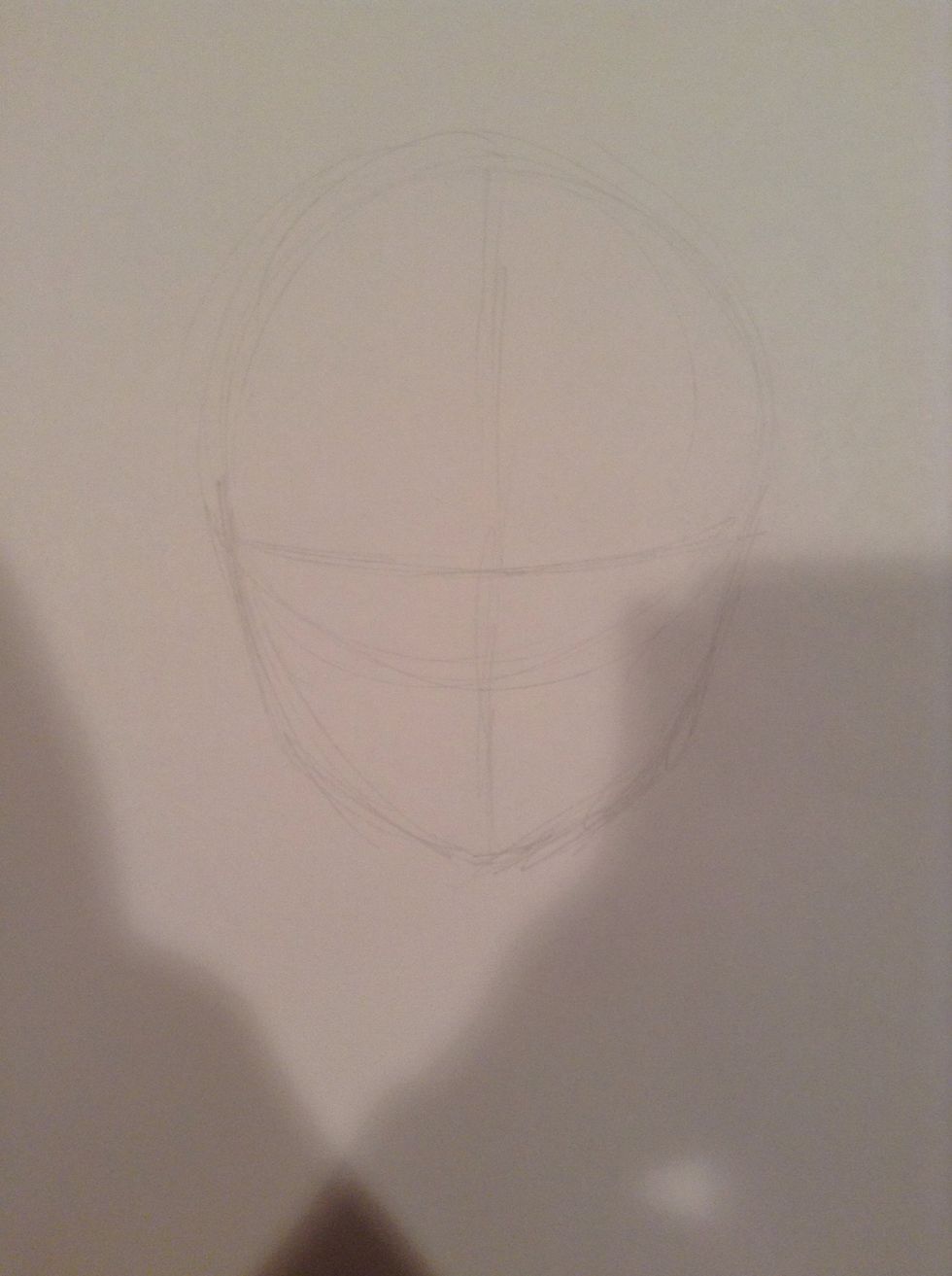 Add a "jaw" to that circle and very lightly draw a line down the center of the face, and another horizontal line just above the edge of the circle. The eyes will go here.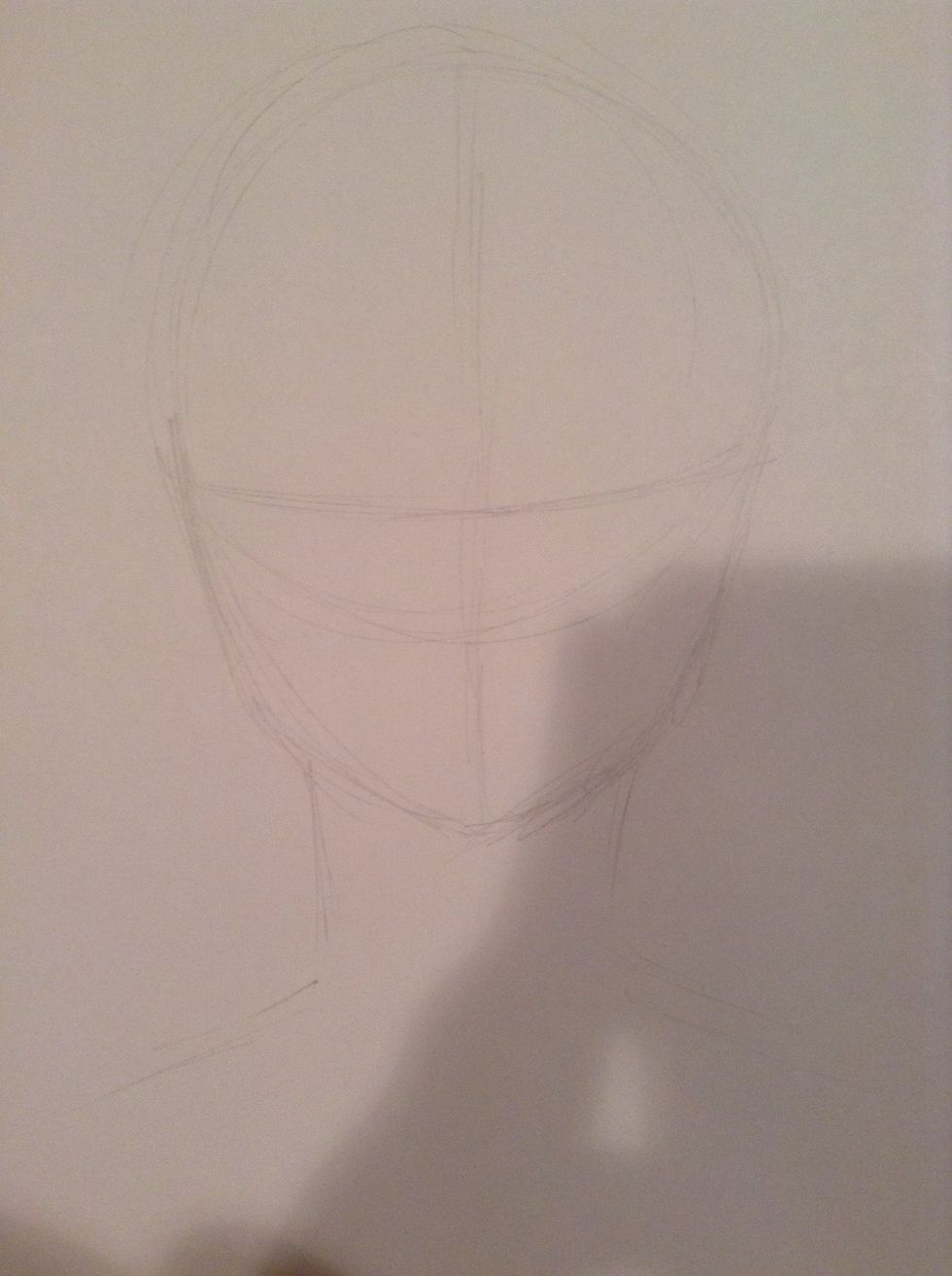 Add a neck. It shouldn't just be two straight lines coming out of the chin. They should be slightly curved, and, because we are drawing a girl, the neck should be slender.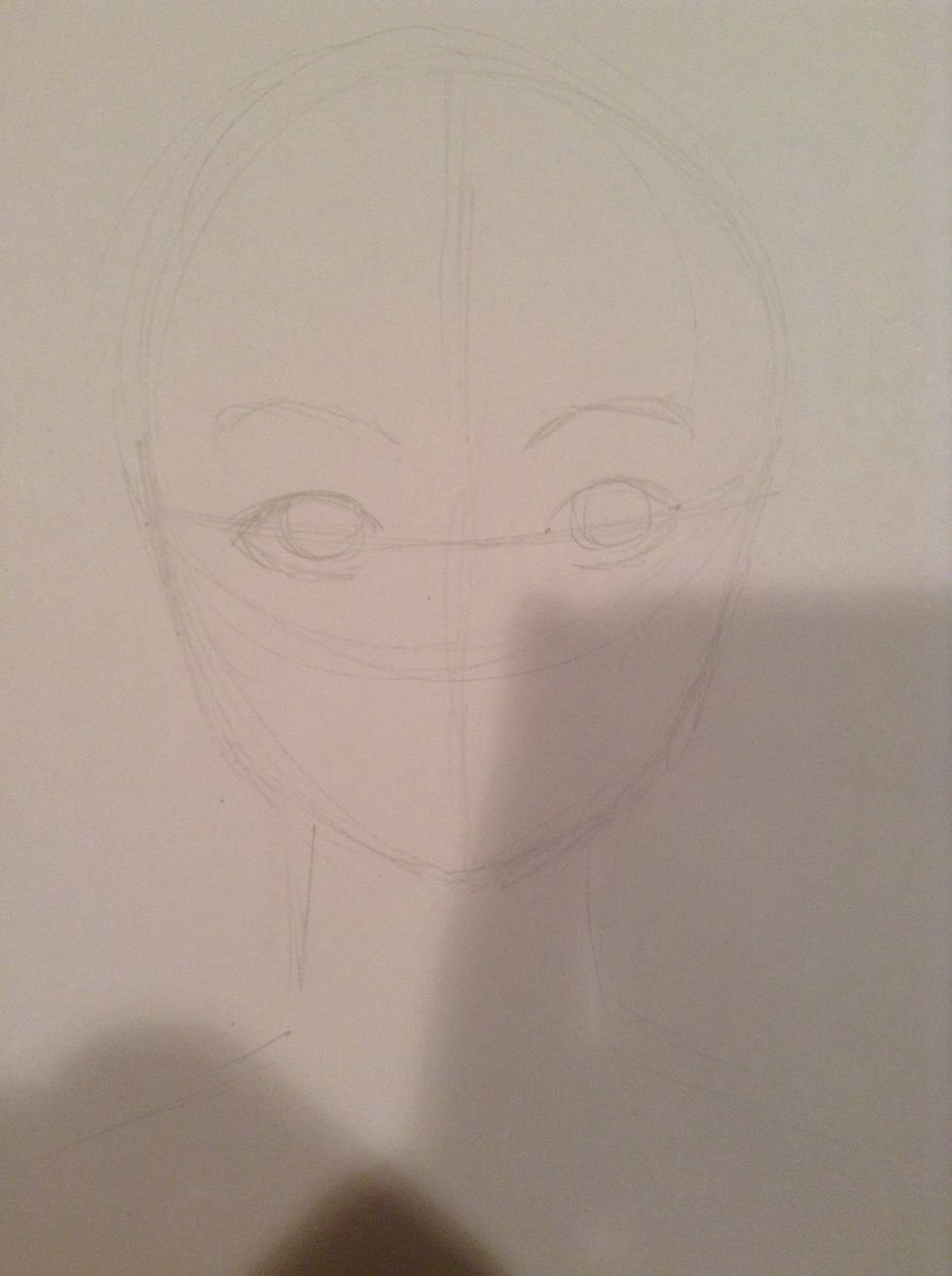 Draw the outline of the eyes and eyebrows. They should be evenly spaced.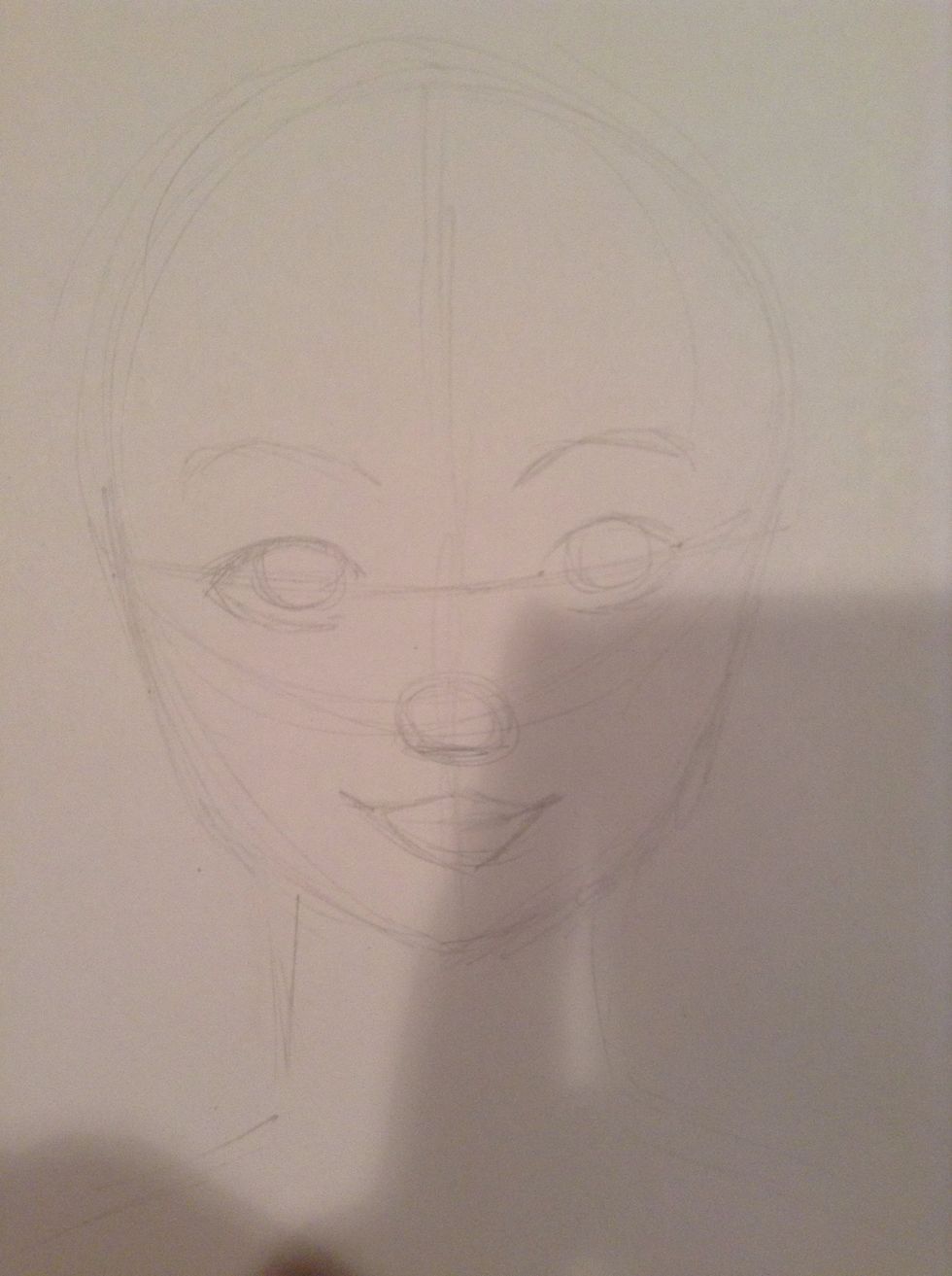 On the bottom of the circle, lightly sketch a small round circle, about the same size as the iris of the eye. This will be the nose. Also draw some lips.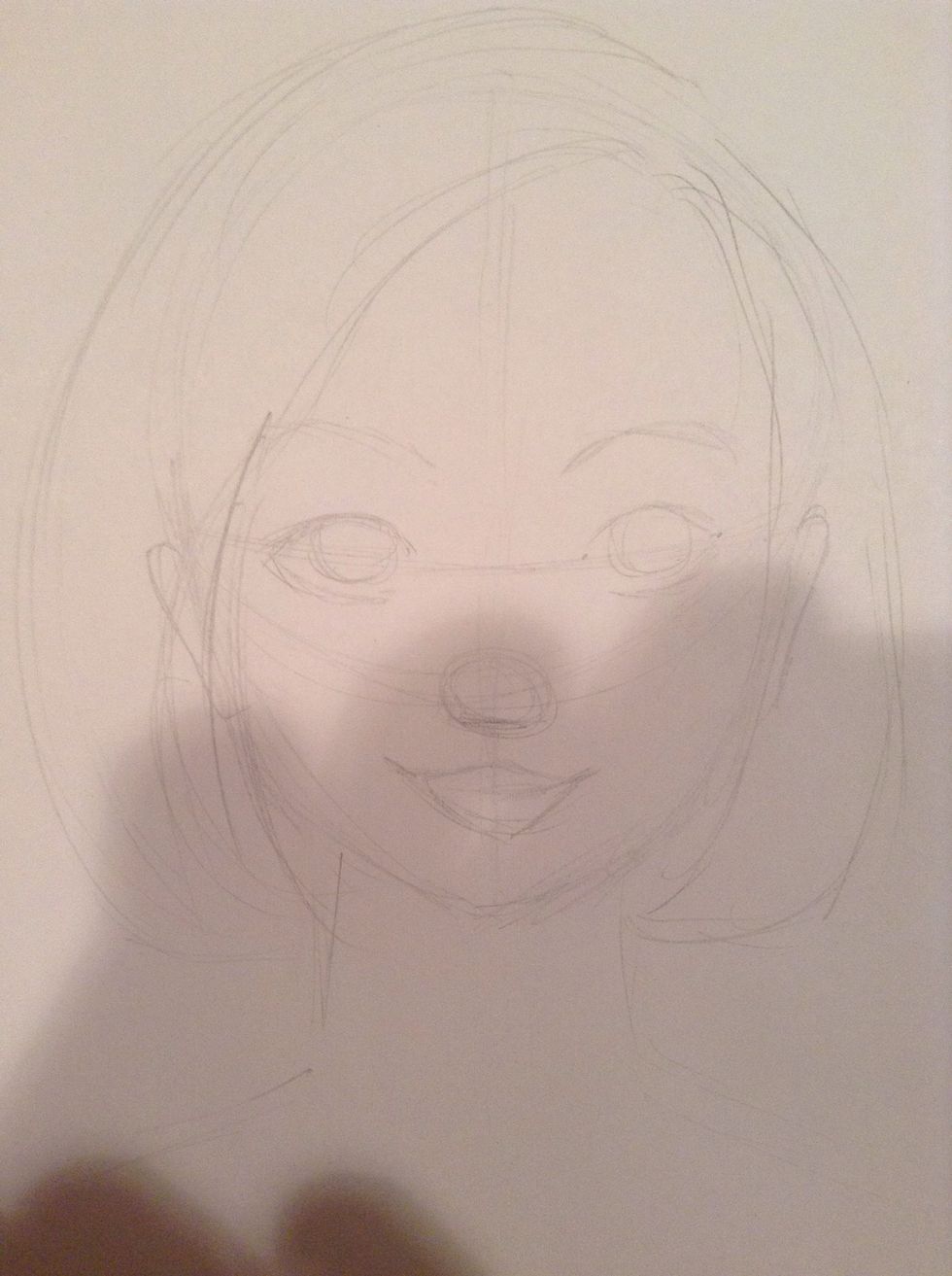 Draw the outline of the hair. Mine has a bob hairstyle.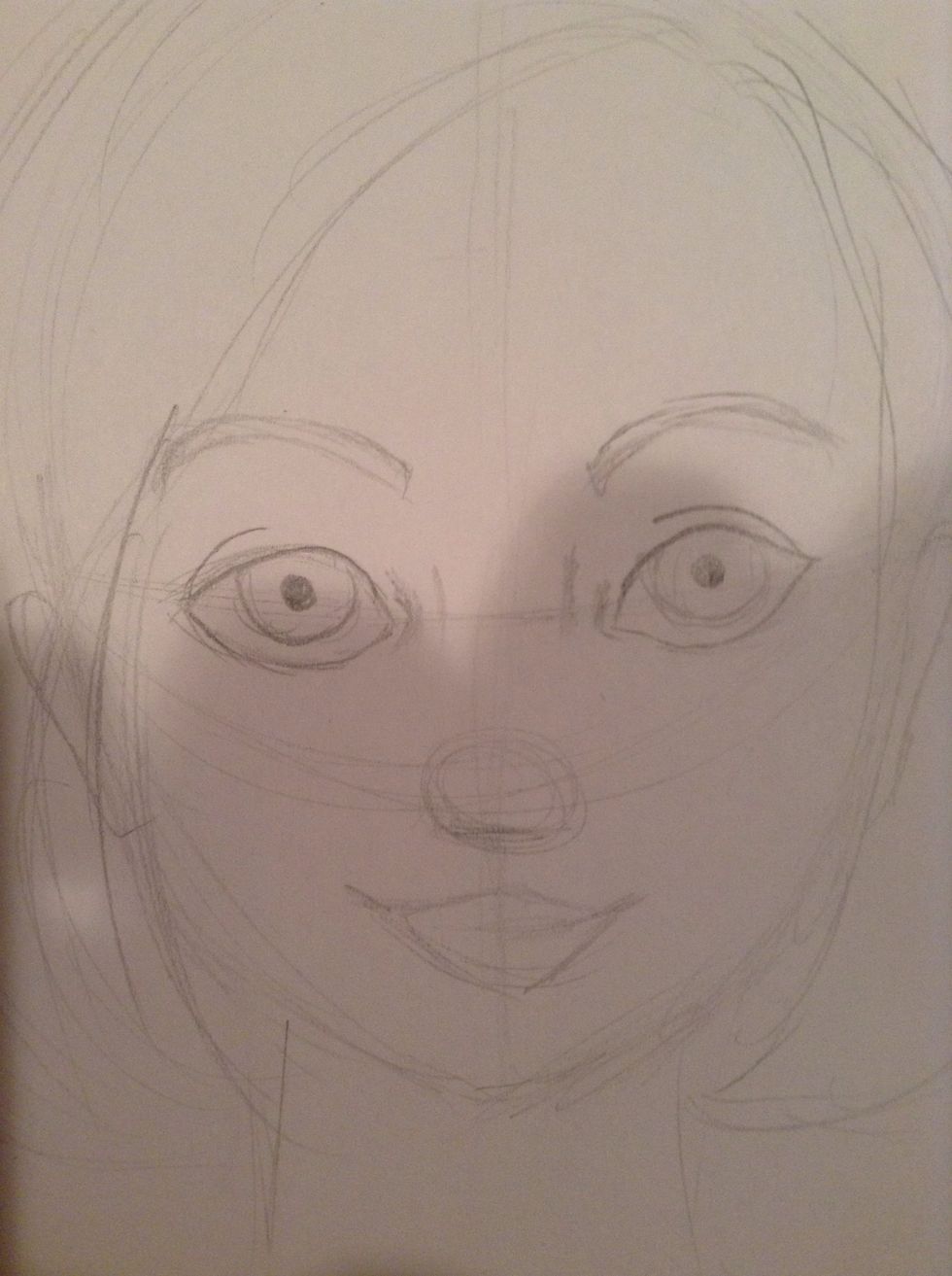 Add the nose bridge (the two lines between the eyes) and corner of the eyes. Also, add pupils and eyelids.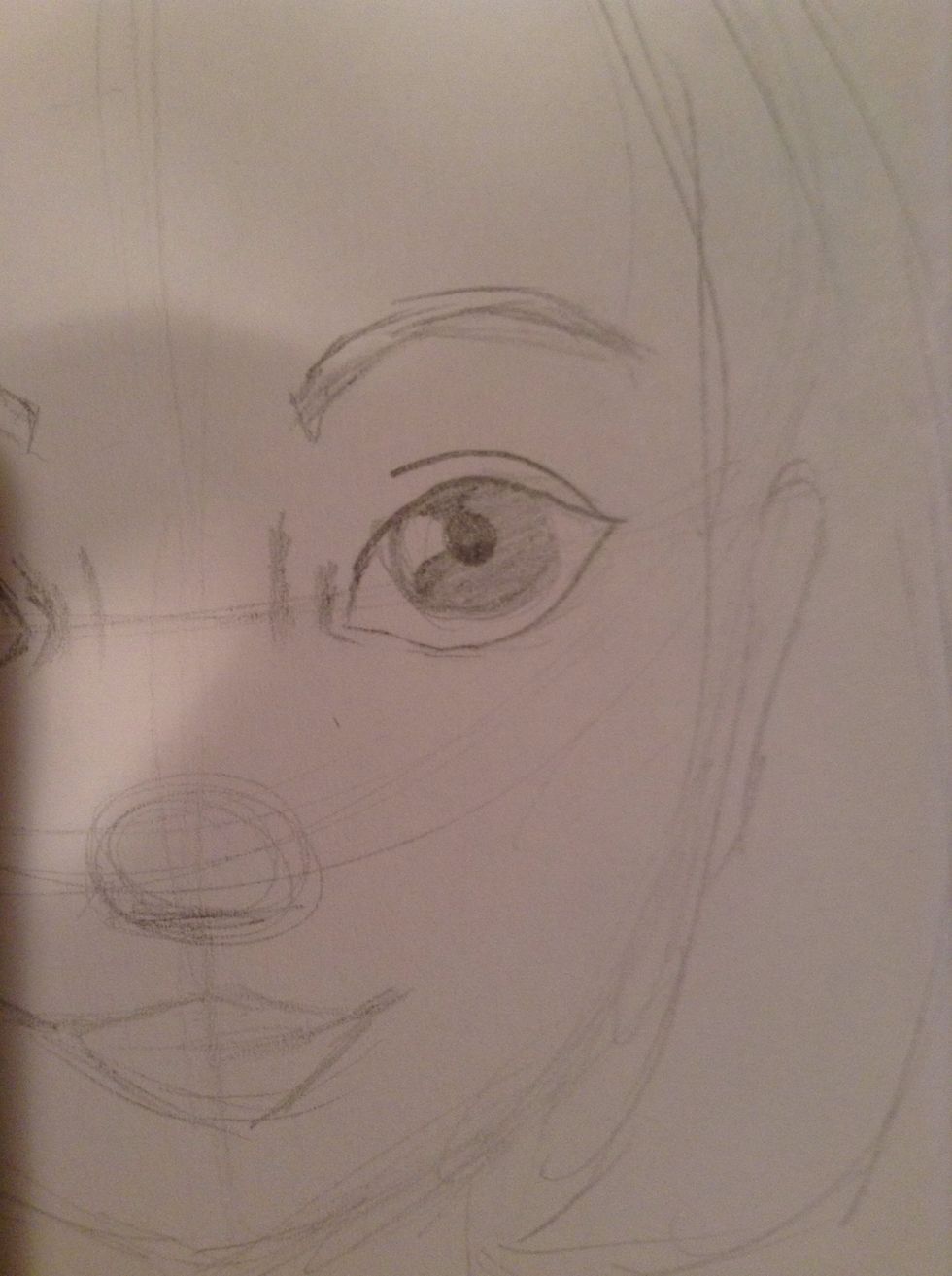 Leave a square to the left of the pupil white for a highlight. Shade the rest of the iris, gradually making some parts darker.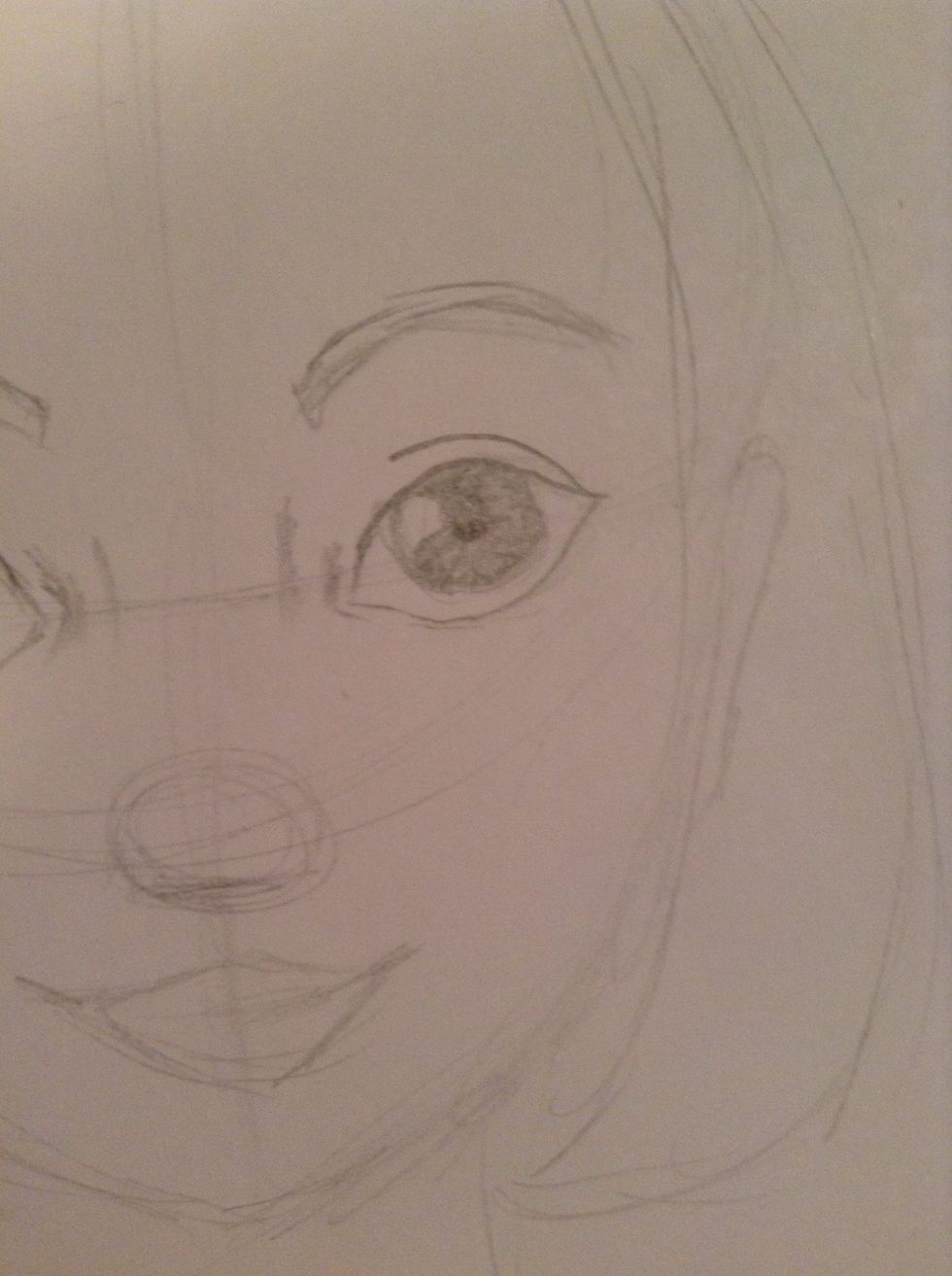 Add faint lines in the iris to make it look more realistic.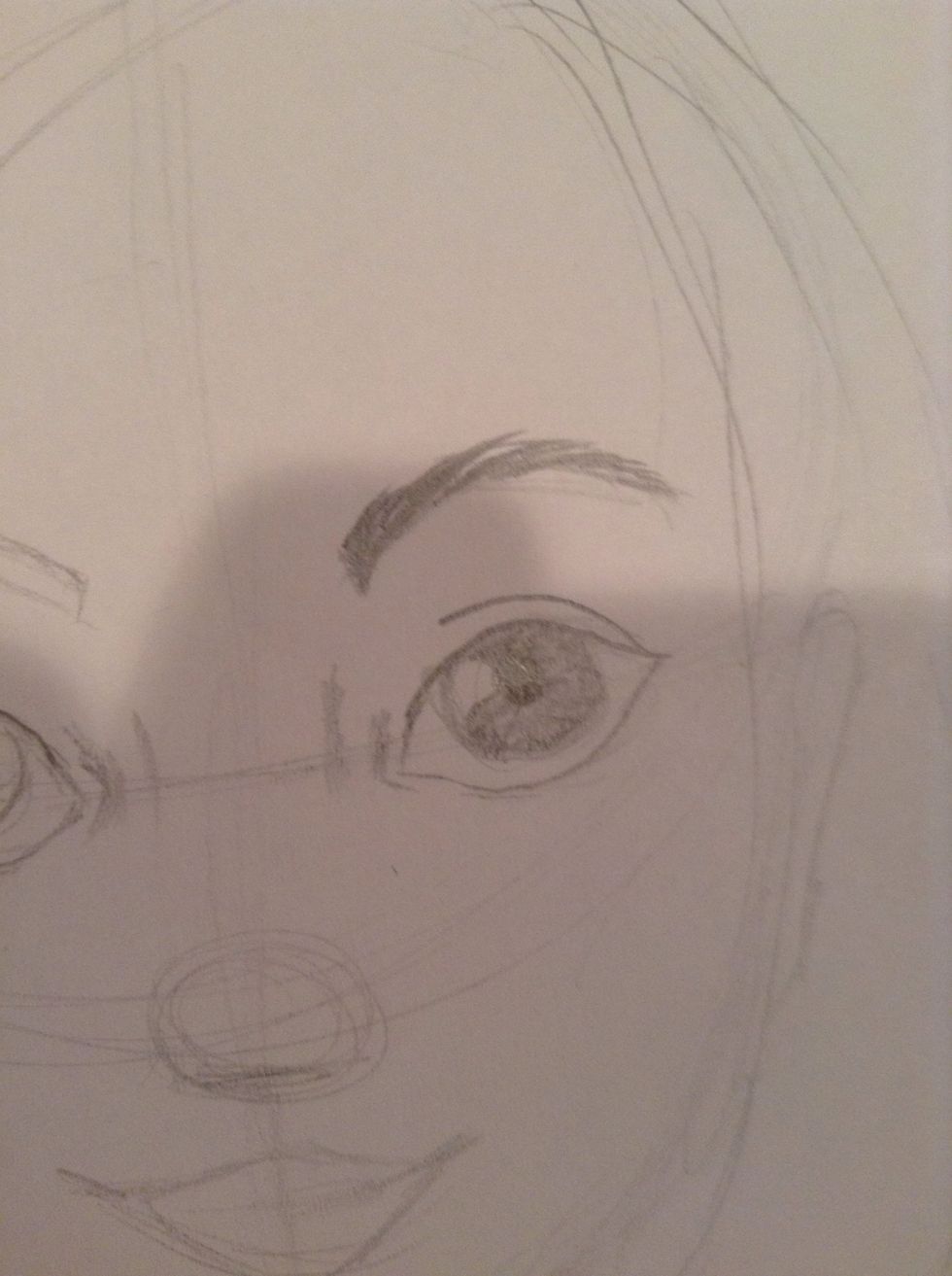 Add short, dark strokes to the eyebrow.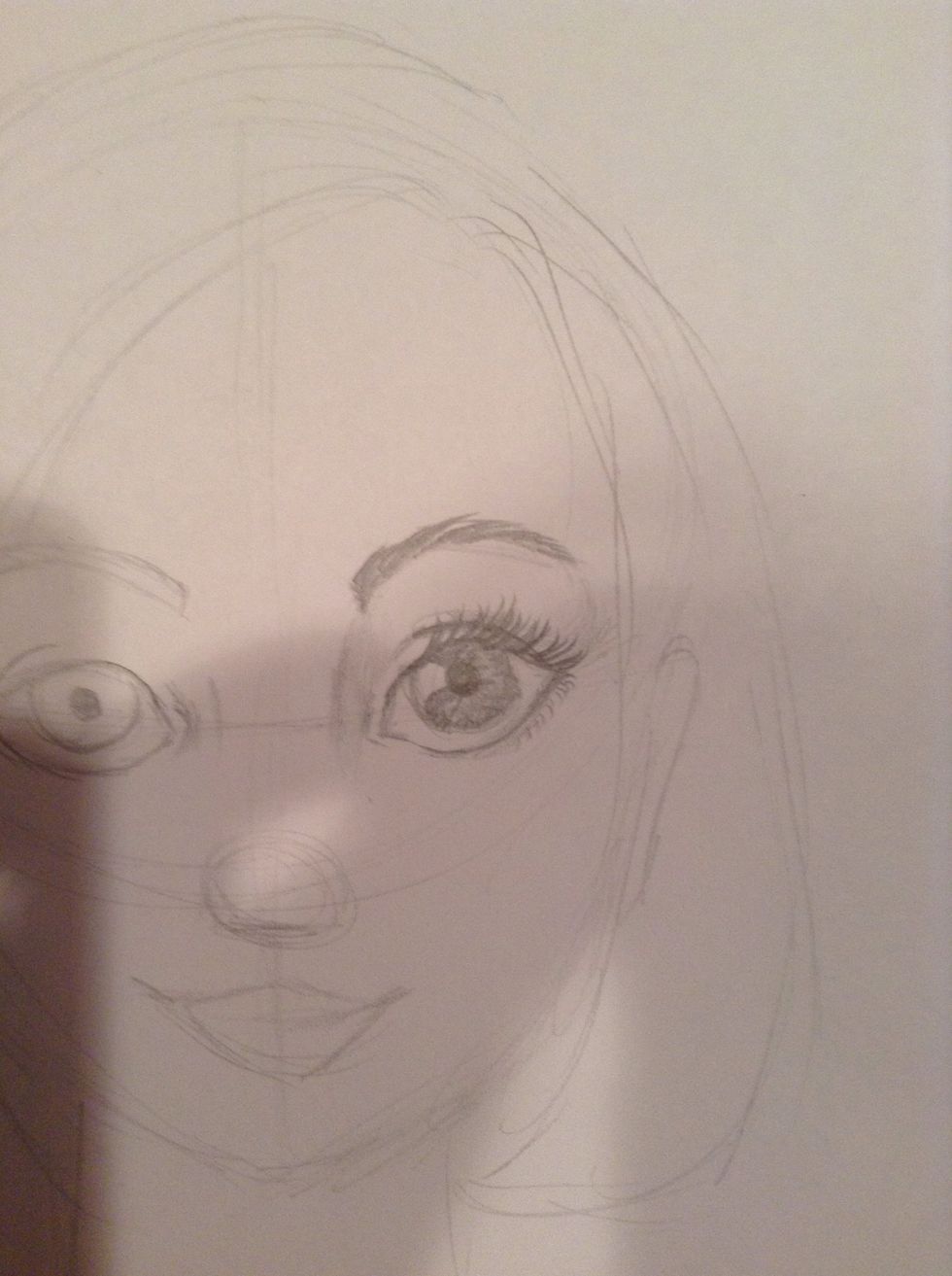 Add some whispy eyelashes and some very small faint ones on the bottom corners. Shade from the nose bridge to the inner corner of the eye. Repeat these steps on the other eye.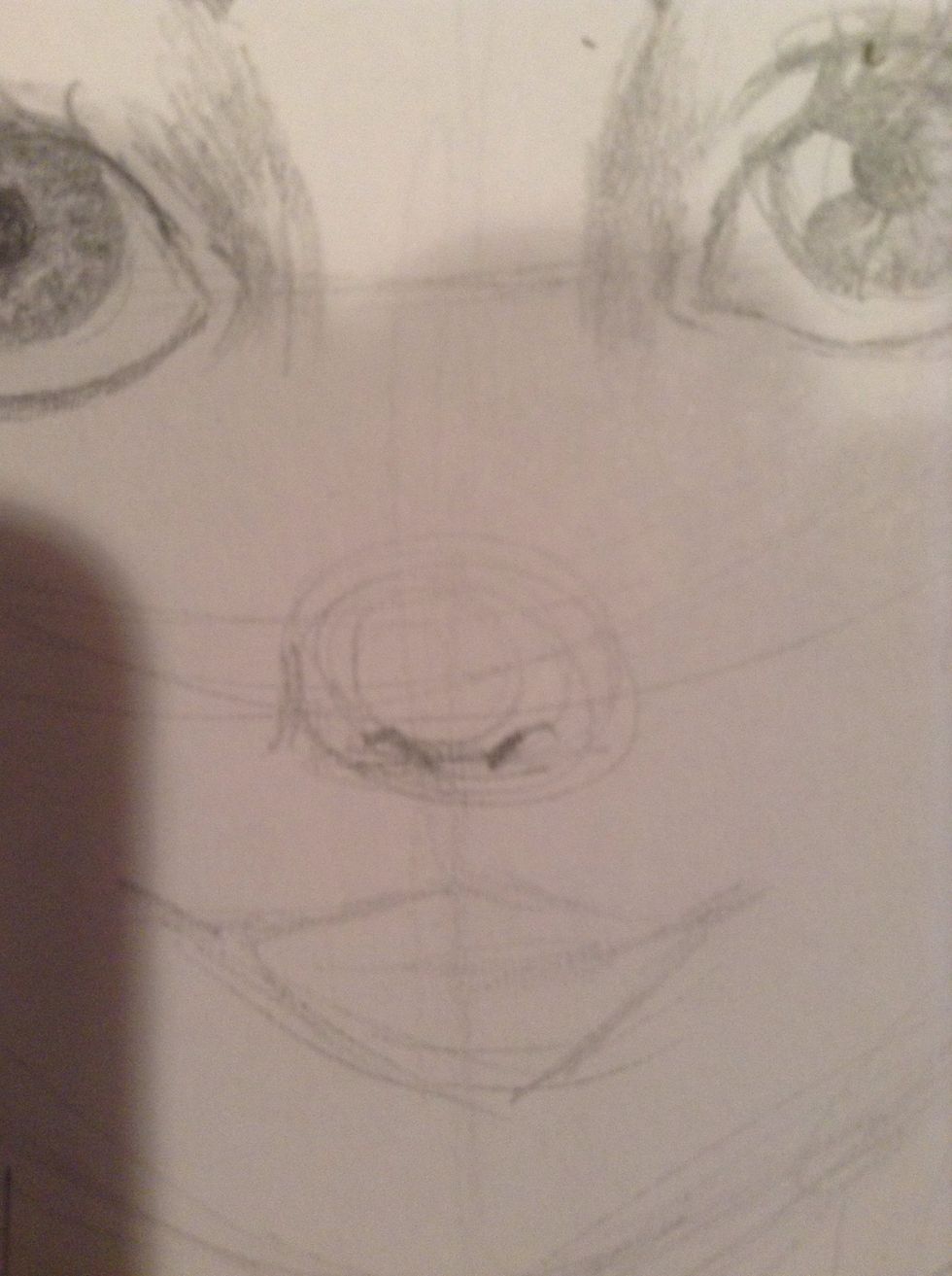 Add nostrils. Tip: DO NOT make these dark or big. They are barely even half circles, and are there to HINT at nostrils.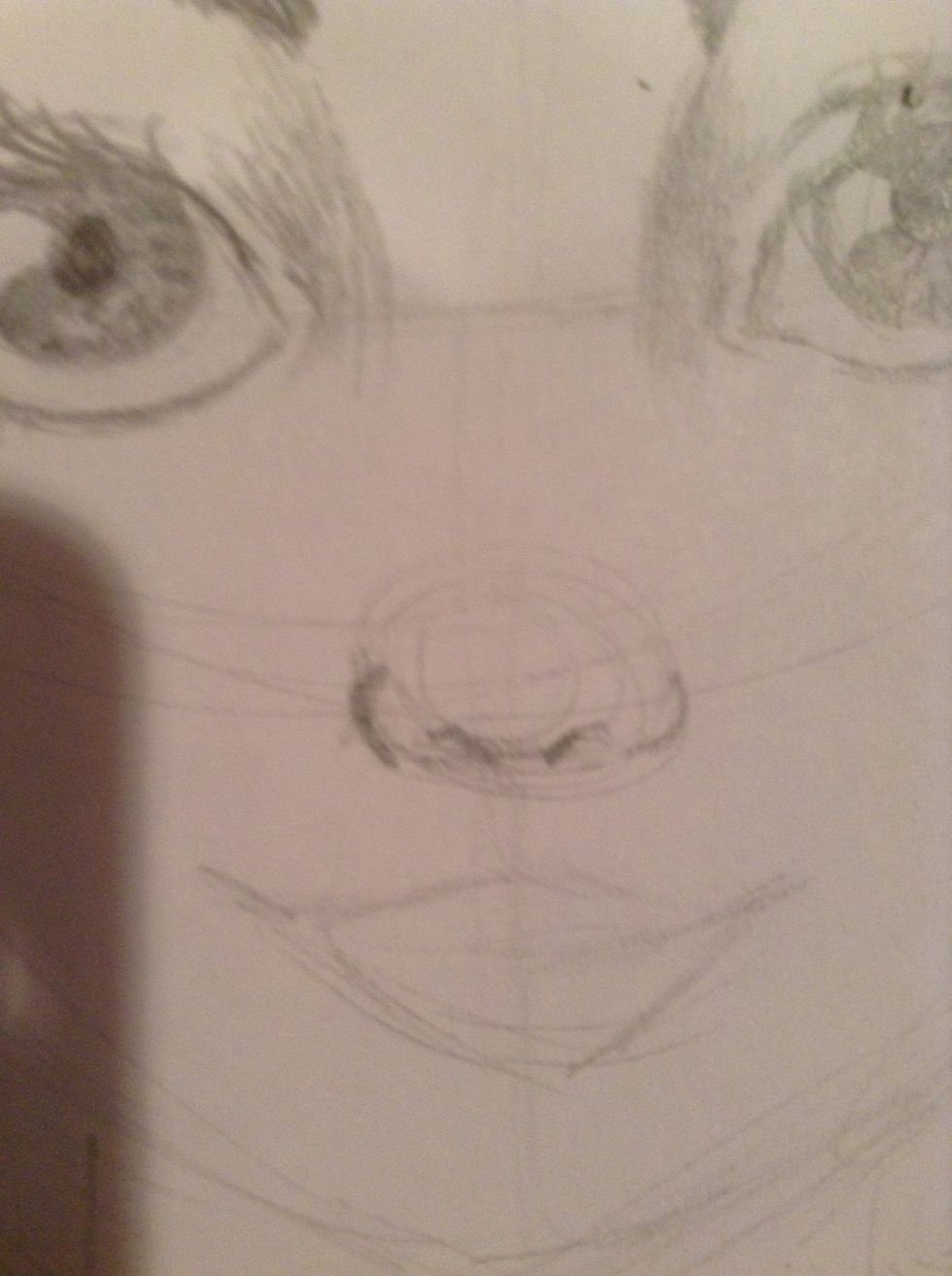 Add two "c" shapes to the nose.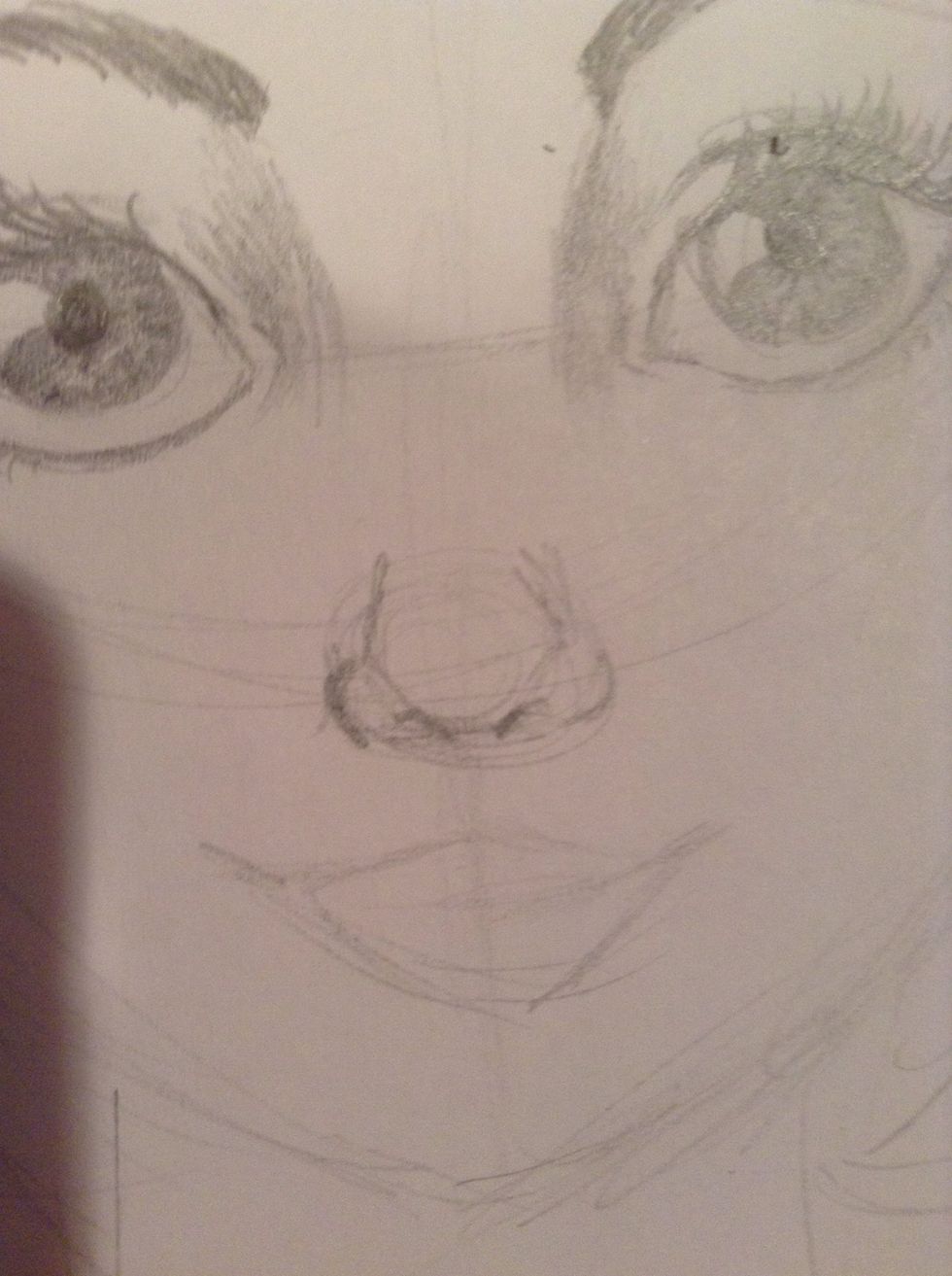 Shade the sides of the nose to give it definition. Not too much definition, though.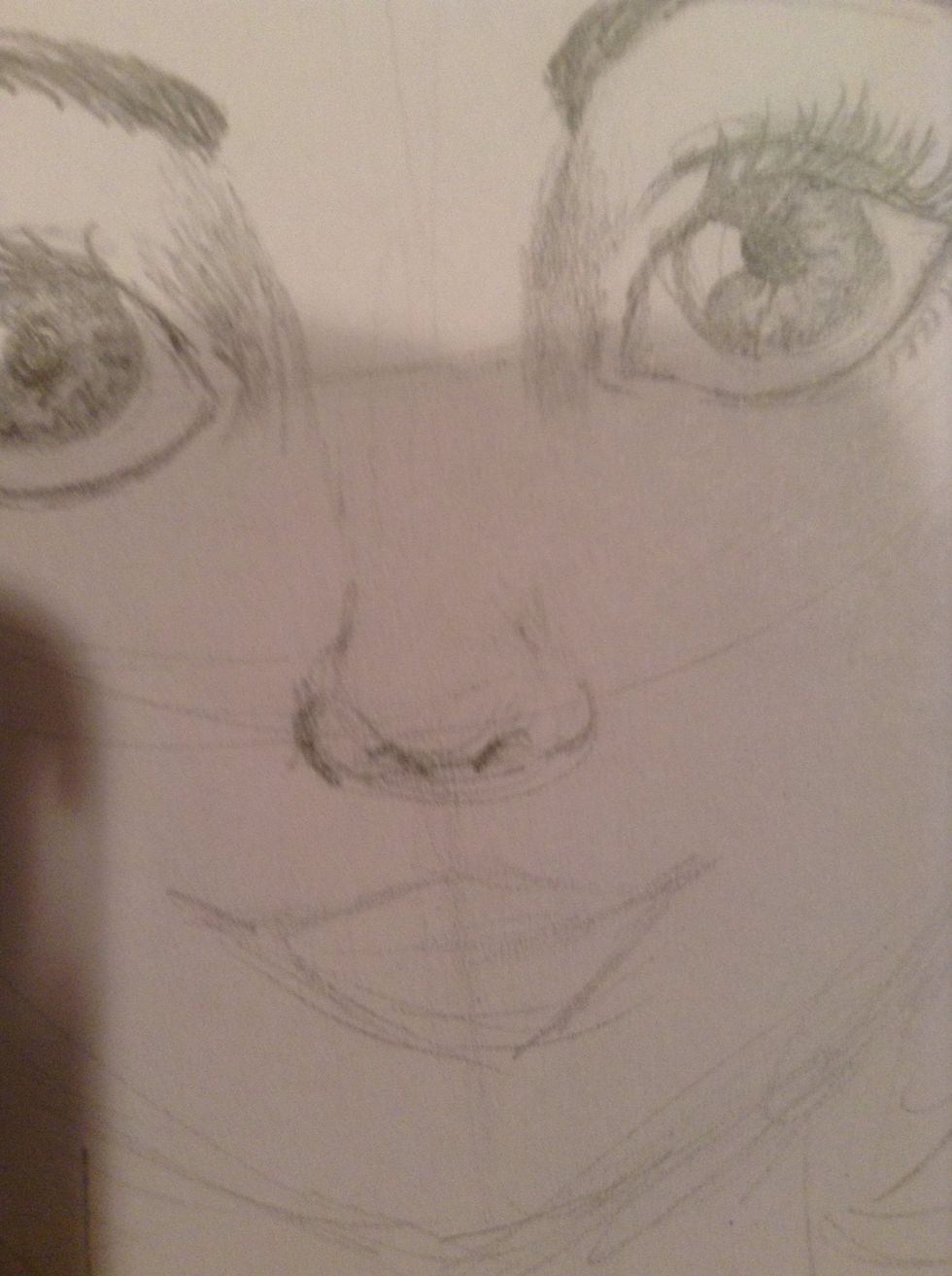 Erase lines that are no longer needed.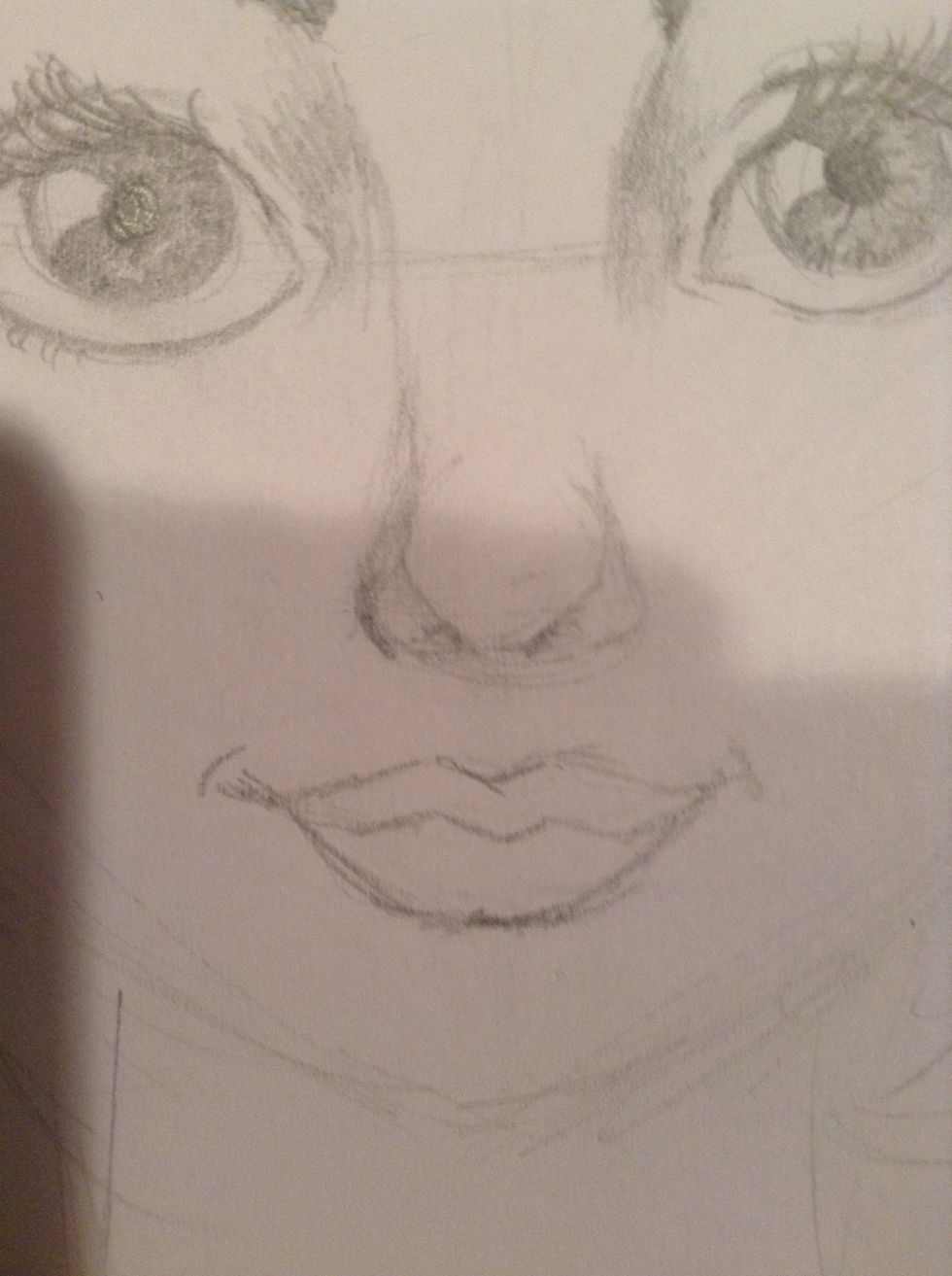 Give shape to the lips.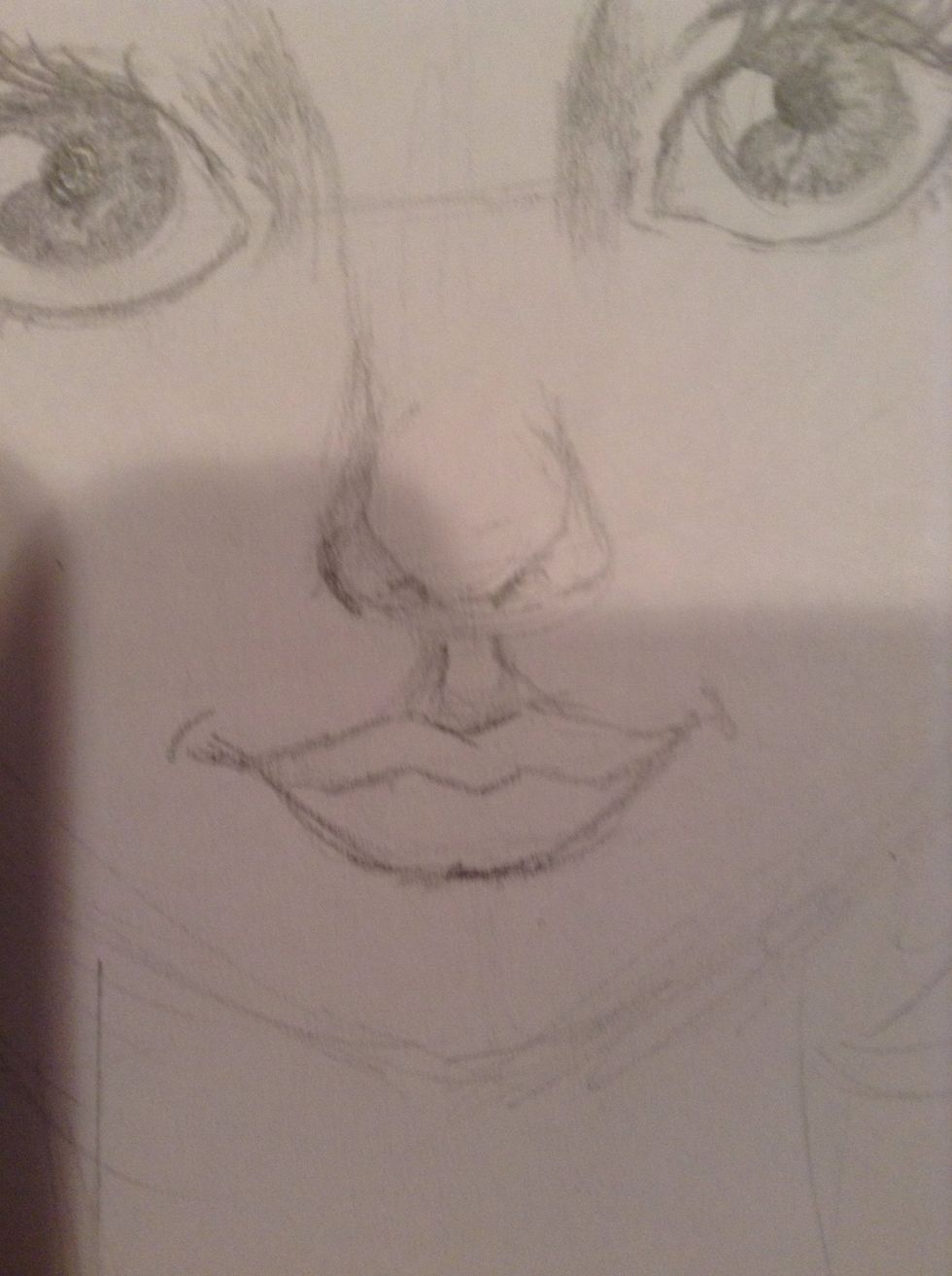 Shade those two line things below the nose and above the lips. Lightly, though. We don't want her to have a mustache :D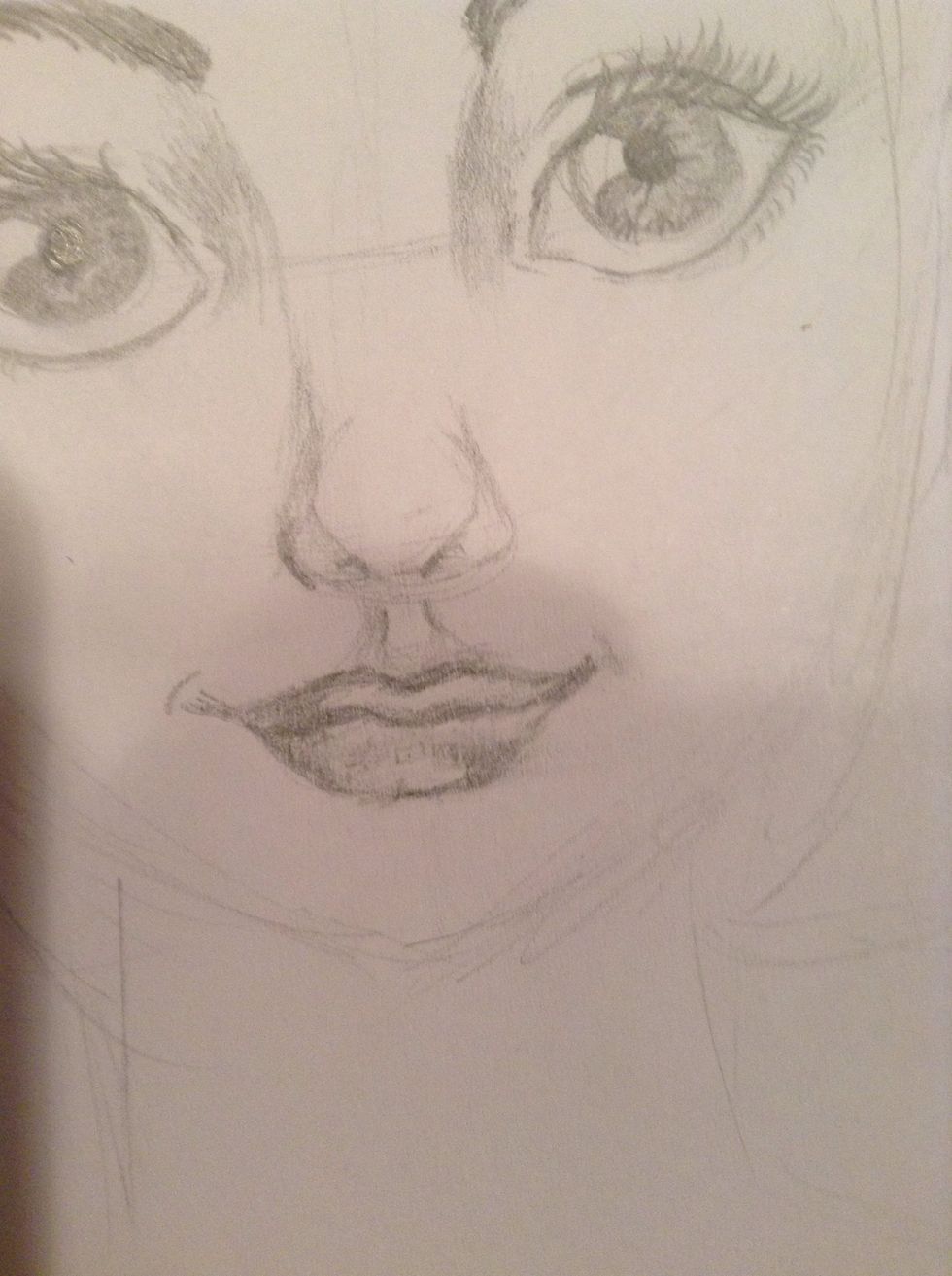 Shade the lips. The upper lip is usually slightly darker, and the bottom has more highlights.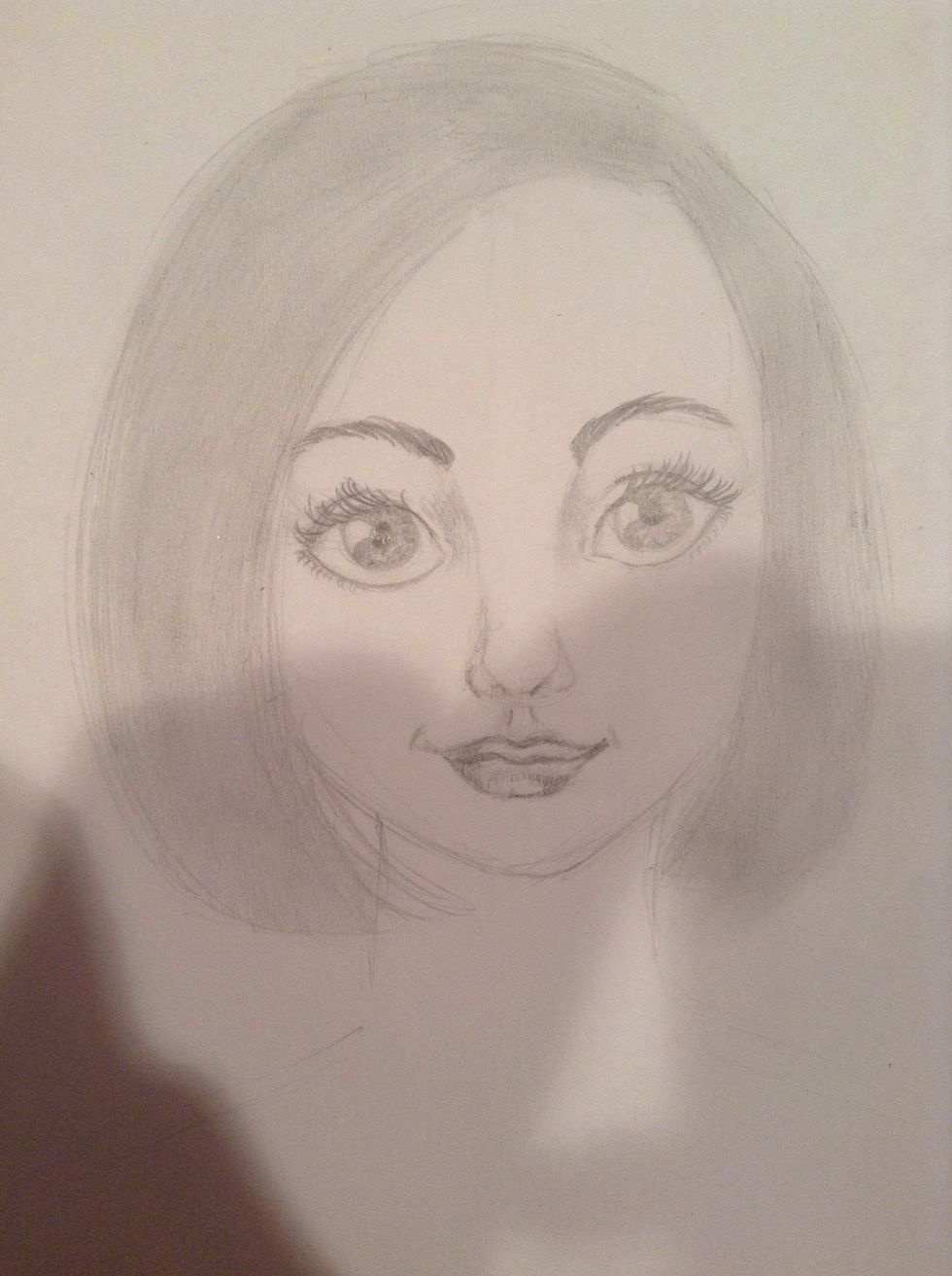 You can smear this base color with your finger to fill it in better.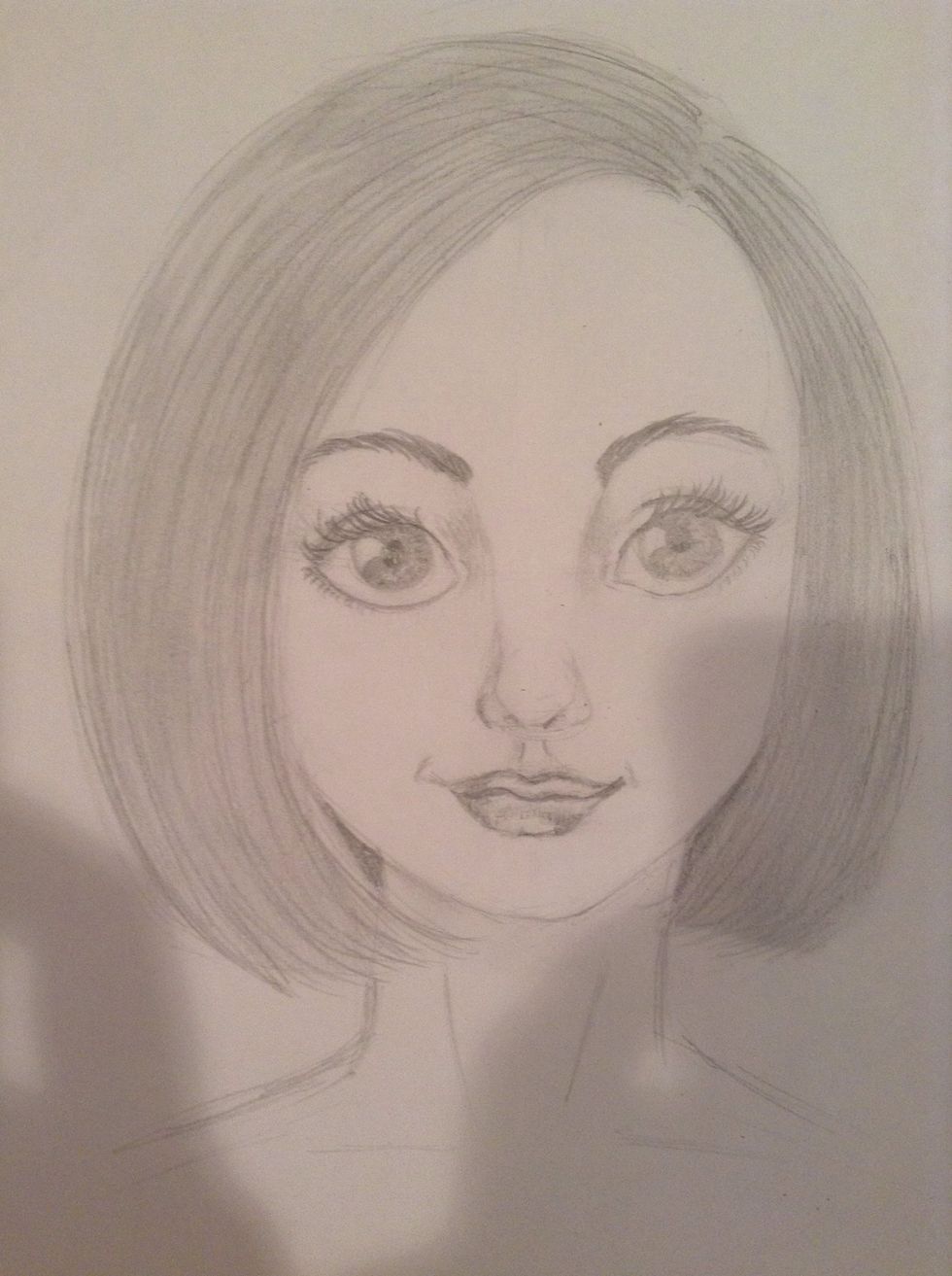 Now you are done!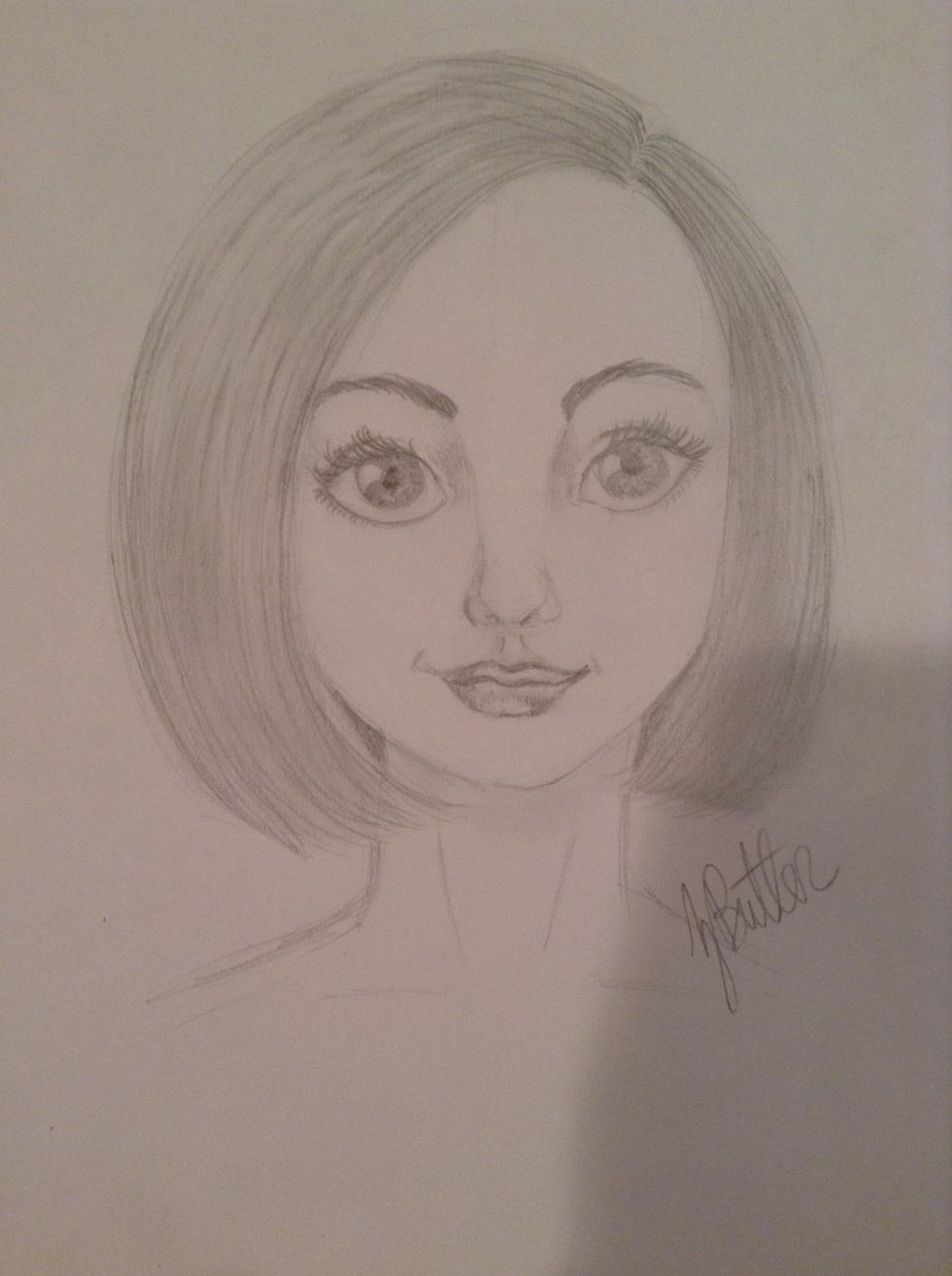 Don't forget to sign your name!
Paper
Pencil
Eraser
Creativity✨