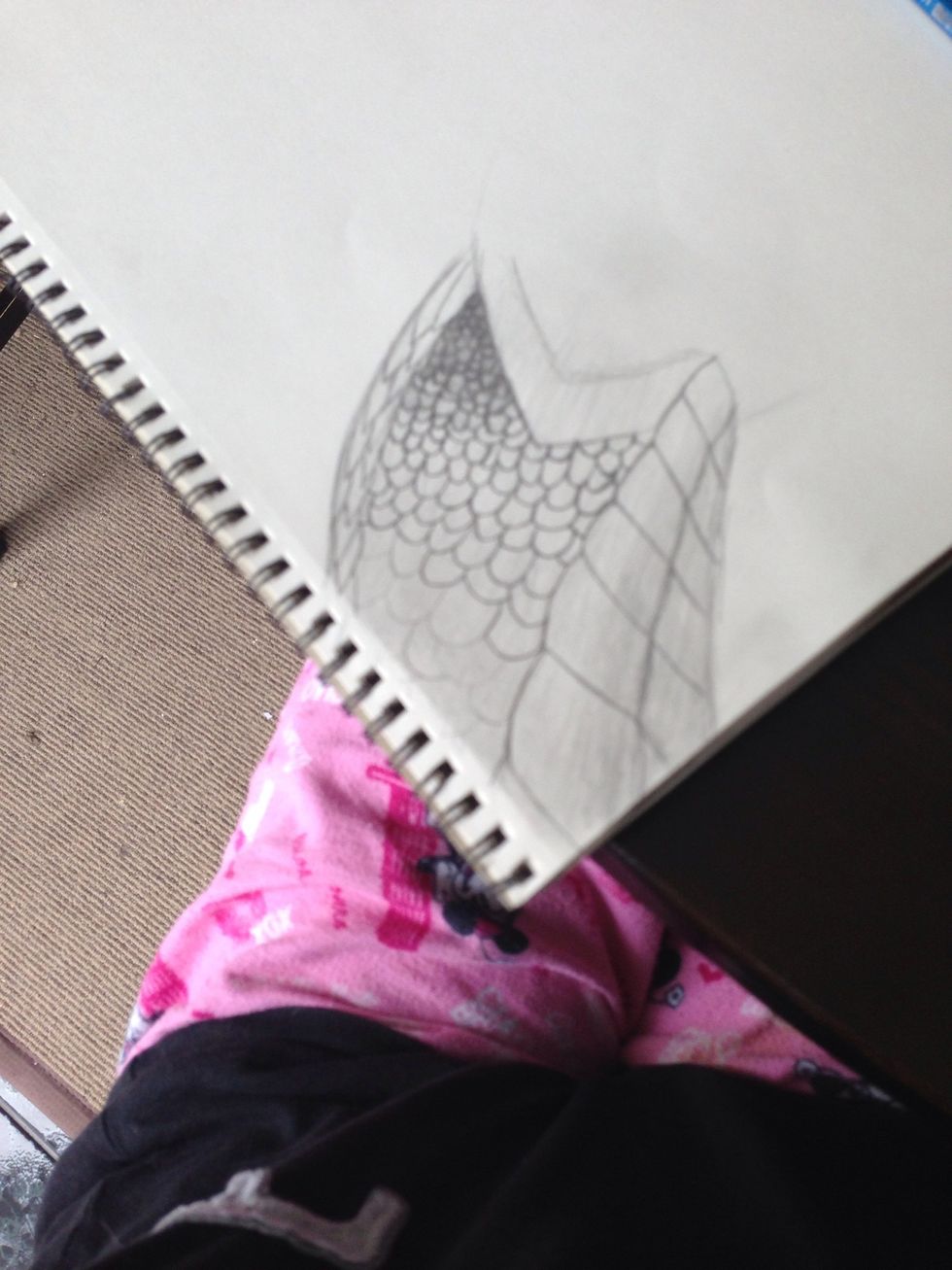 The scales were the hardest part. I've never drawn scales before so at first I just drew the outline of what I wanted the scales to look like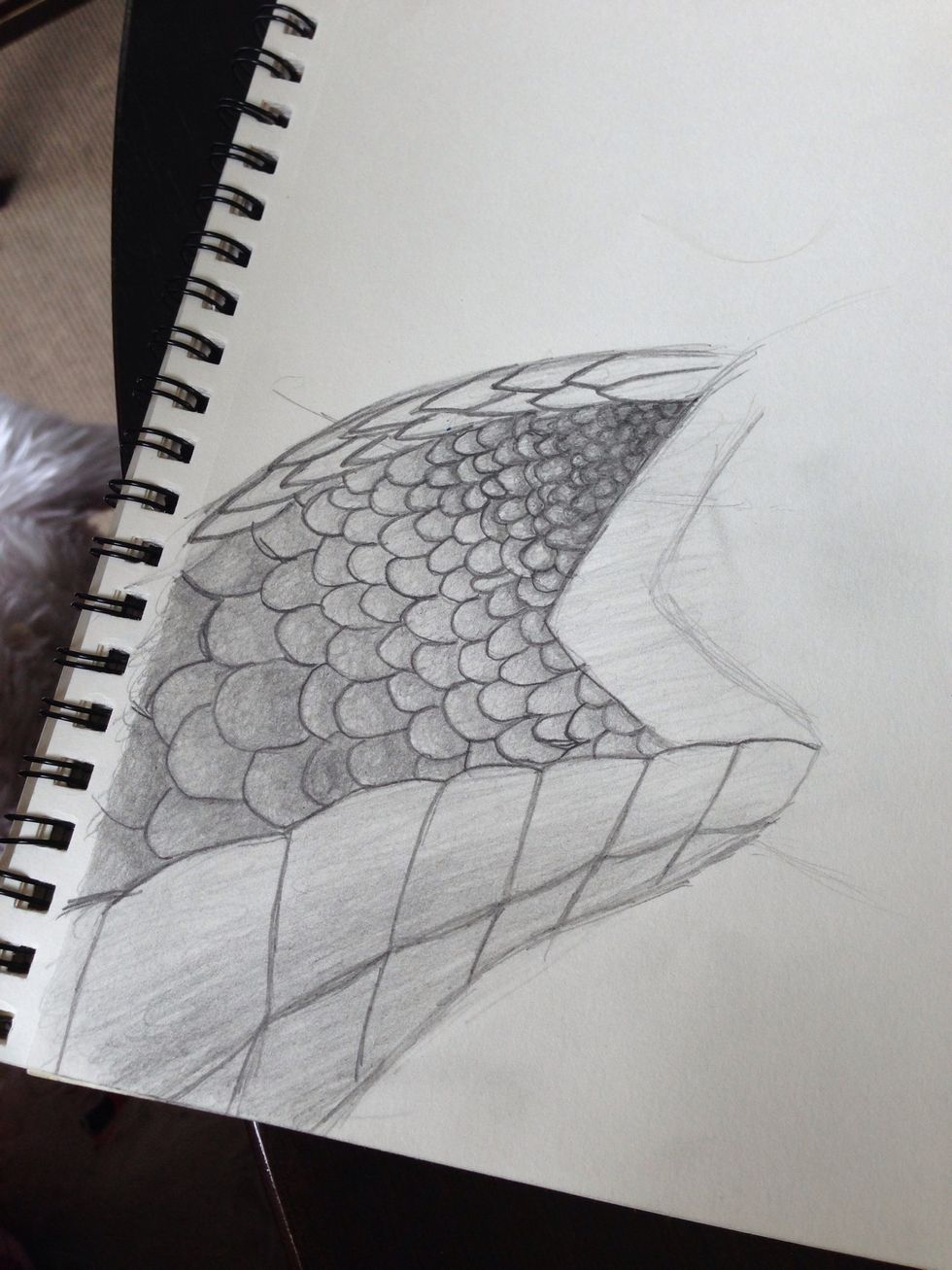 I slowly started to get an idea of how the shading should look. I knew that I wanted ore of a 3D look. I didn't want the scales to look flat. So I needed to do some time consuming shading.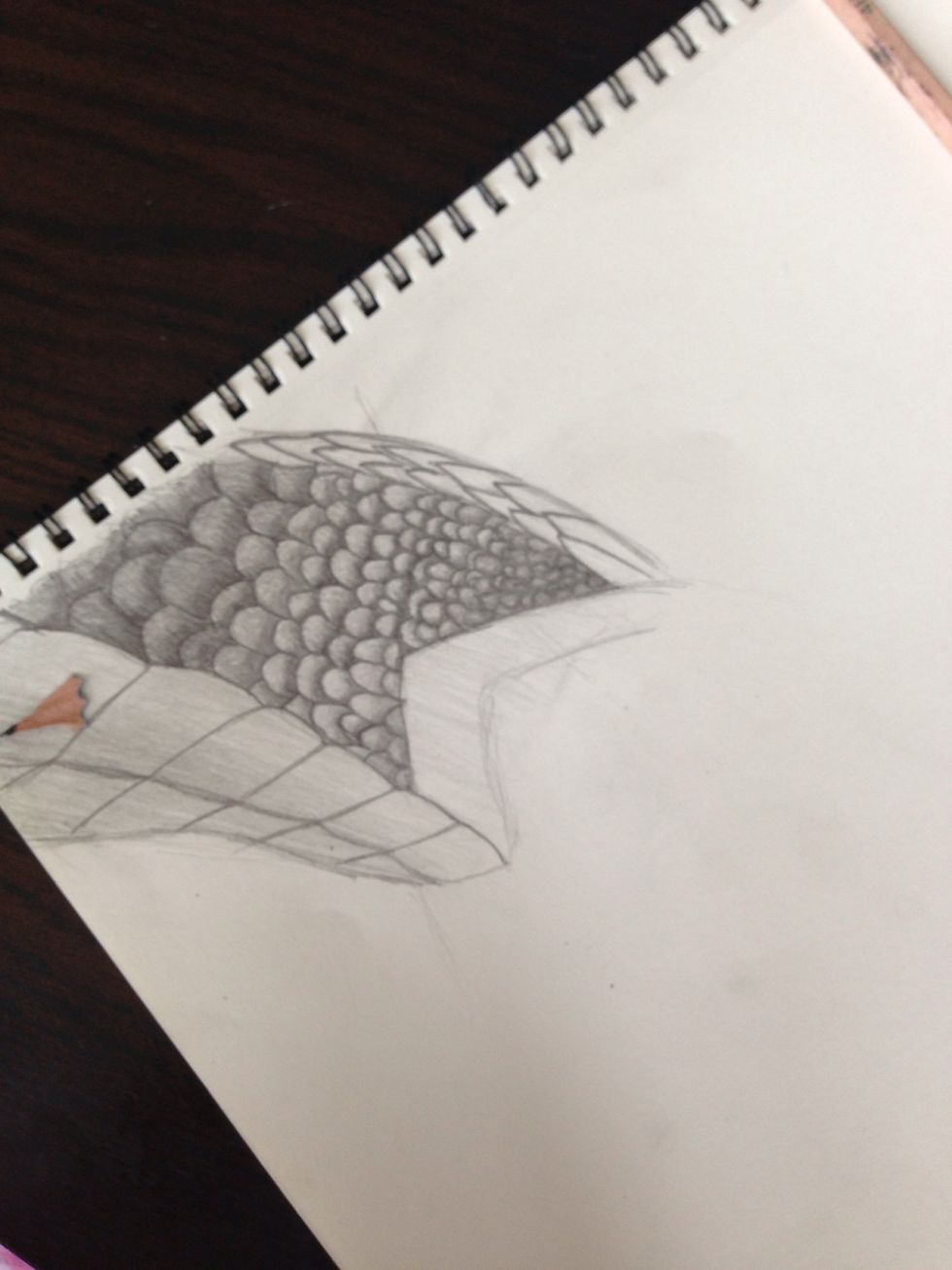 I started to shade underneath each scale to make it truly look like they overlapped each other. I wanted the tips of the scales to be lighter than the base, to show how the lighting hit the skin.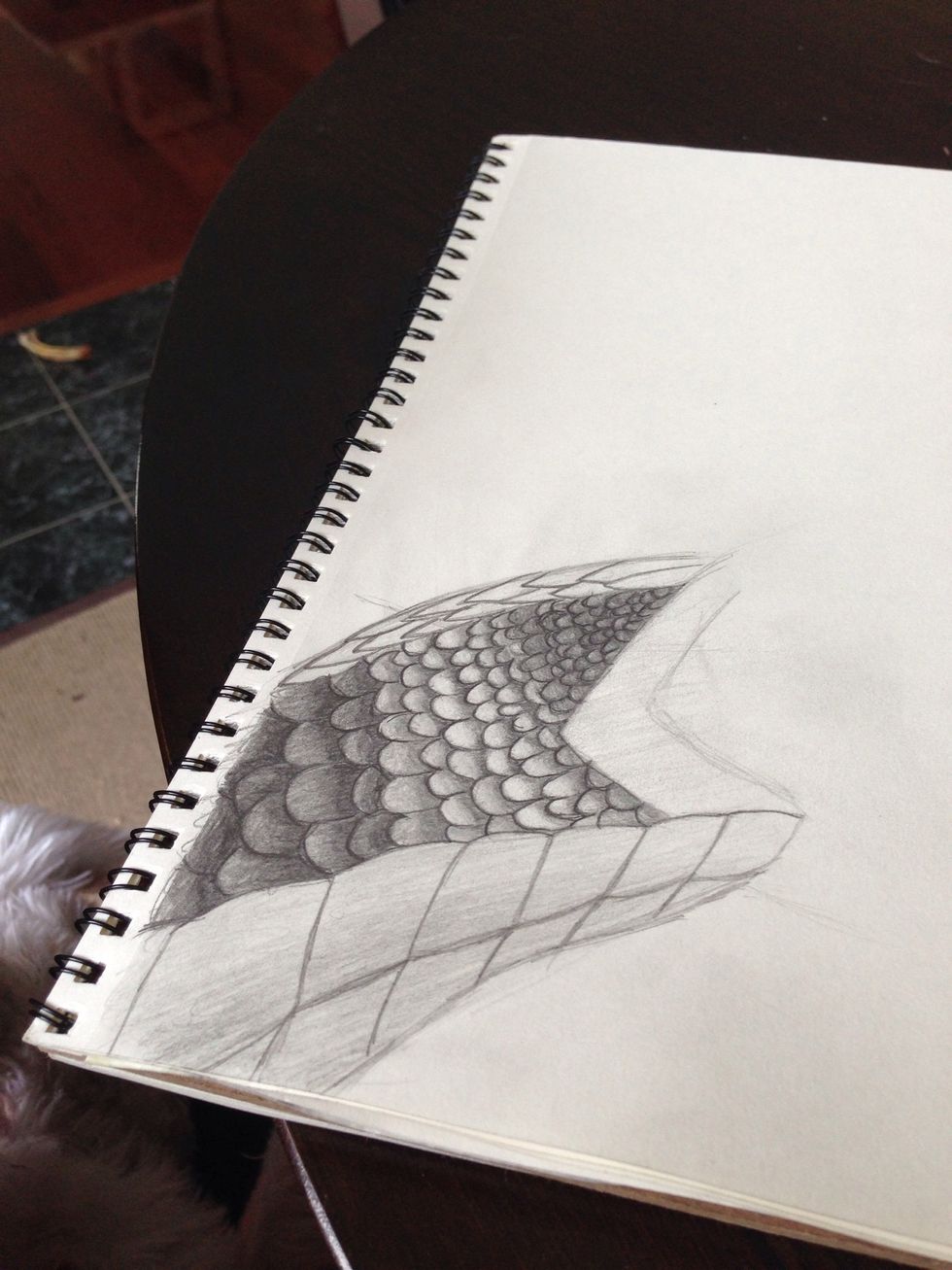 I wanted to make it look like there was a certain part of the neck that was brighter than the rest, due to lighting.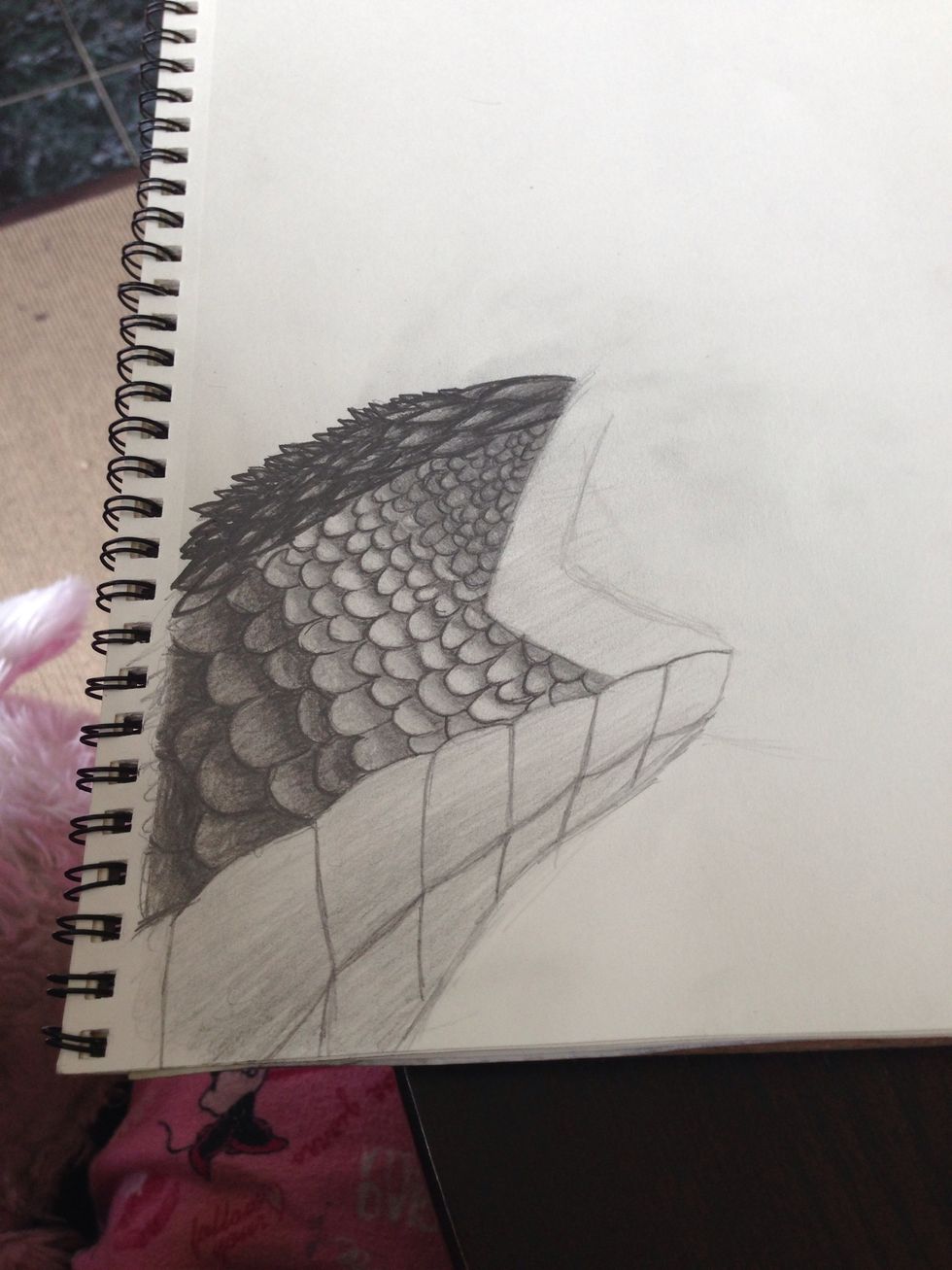 I started colouring in the top scales...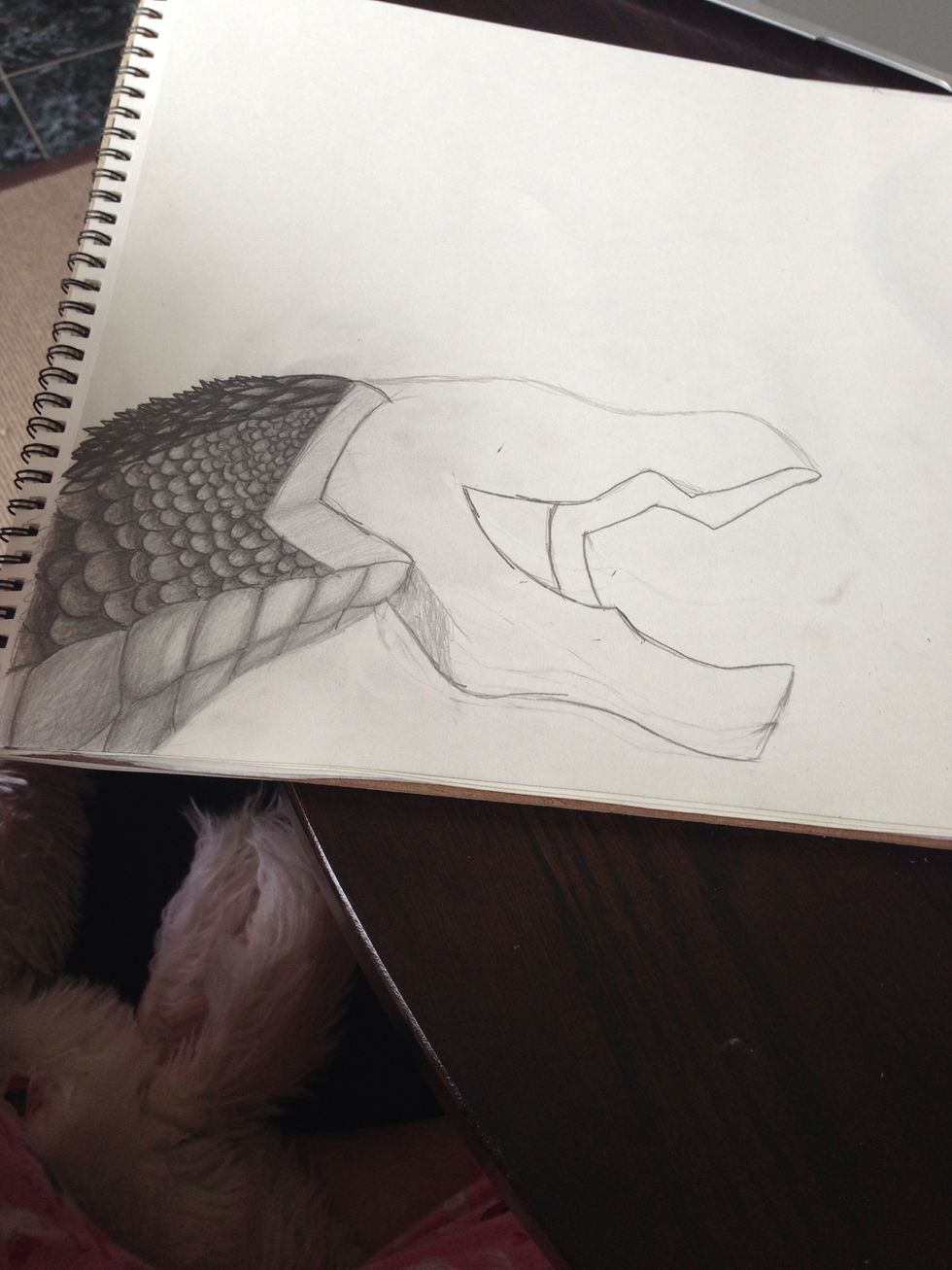 Started to draw the shape of the head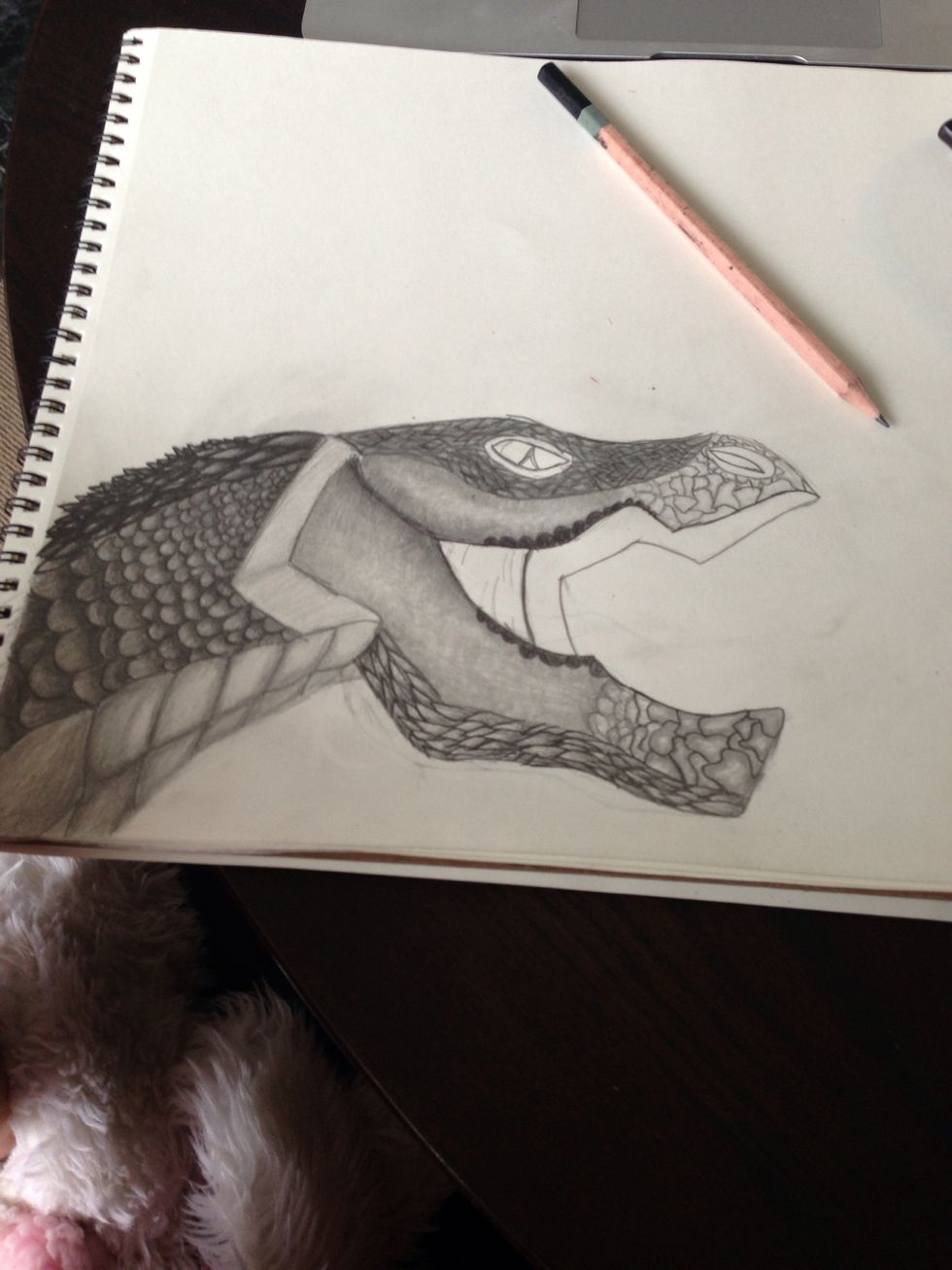 Drew in some of the scales on the face, along with the eyes n nostril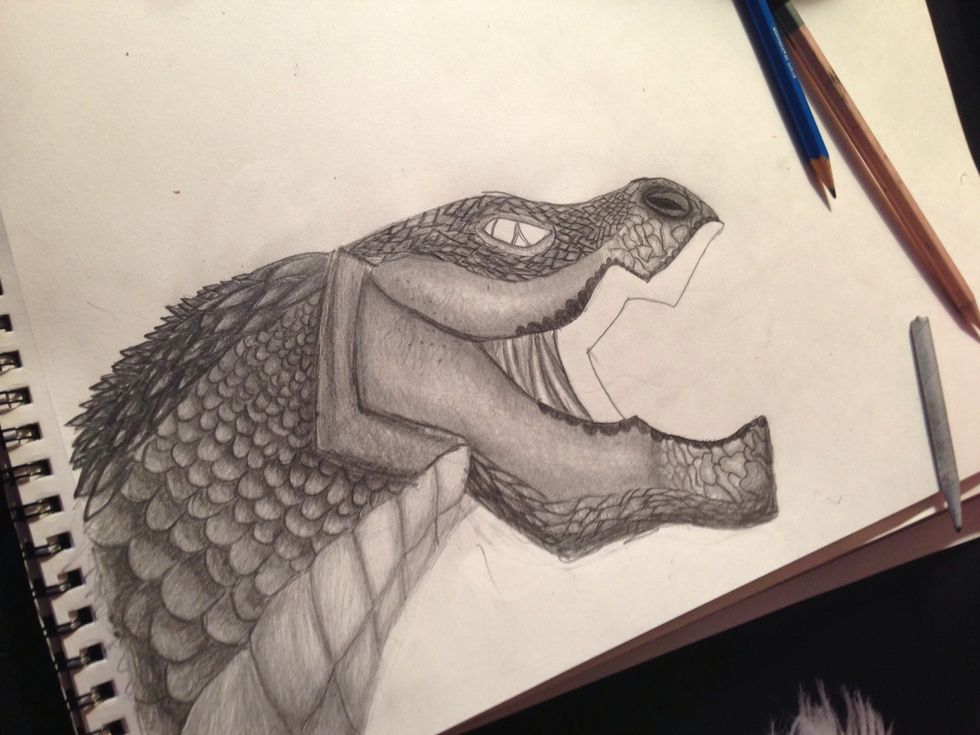 Here I really just worked on the webbing between both jaws and did a little more shading.
Final product. Finished the eye, and fixed any places I didn't like. :). This took 6 hours.
The creator of this guide has not included tools