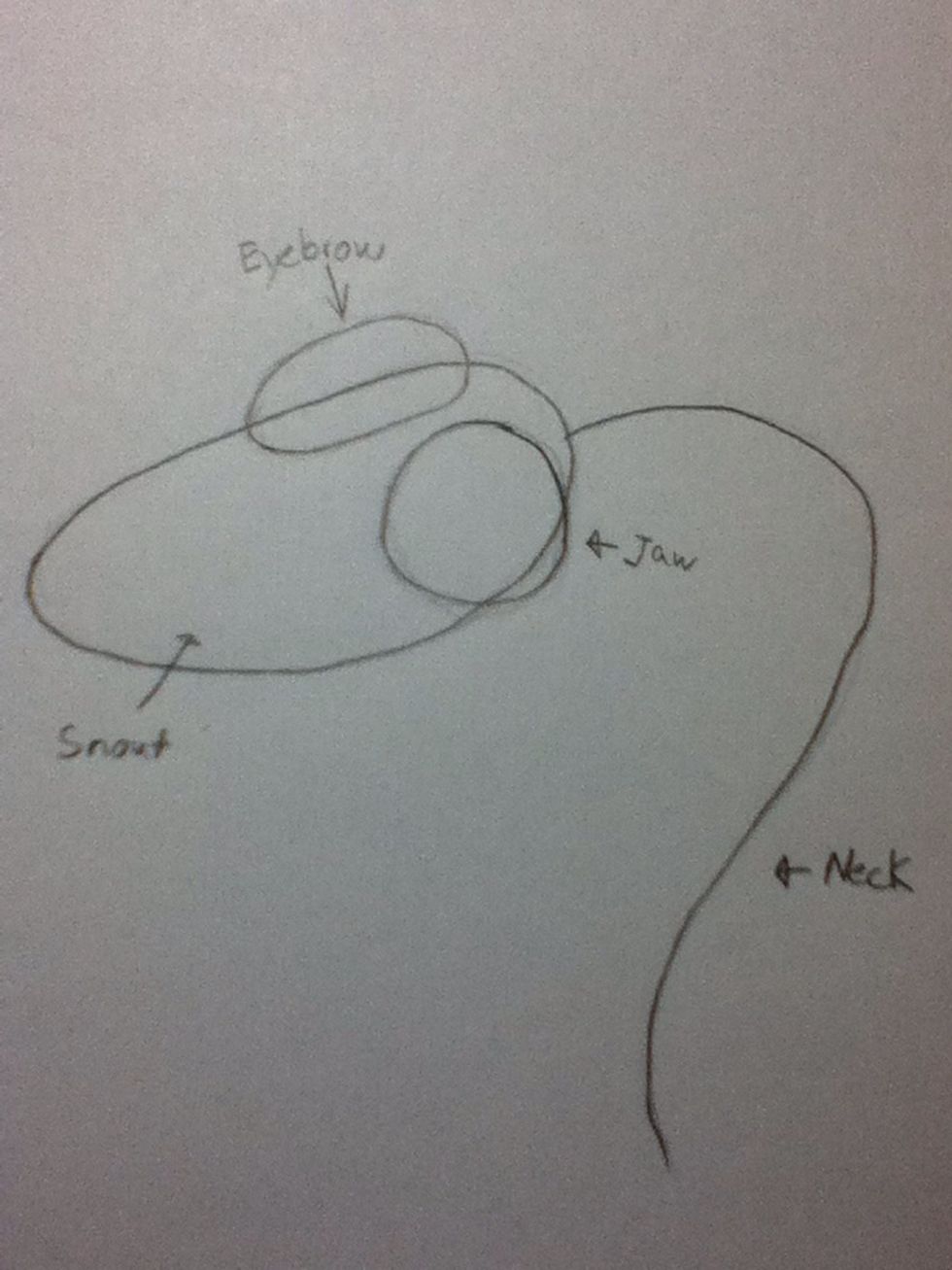 We're going to build the dragon head with 4 basic parts; the cheek/jaw, the eye ridge, the snout, and the neck. Start by bubbling in these basic shapes for a side view, the easiest view to pull off.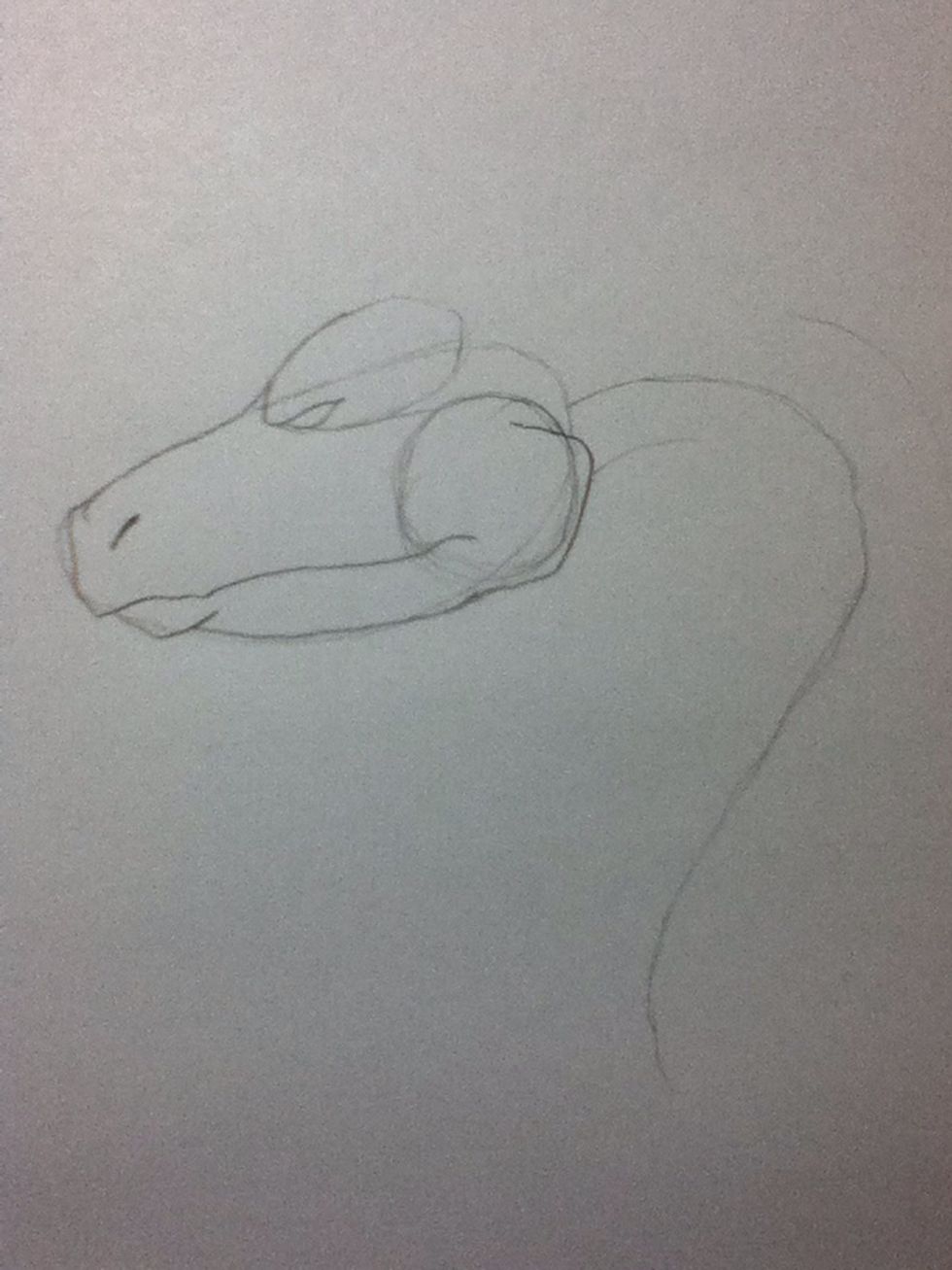 Building on top of the shapes I fill in the lower jaw and split the mouth open with a beak-like finish. I add in an eye, build up the eyeridge, and add a nostril.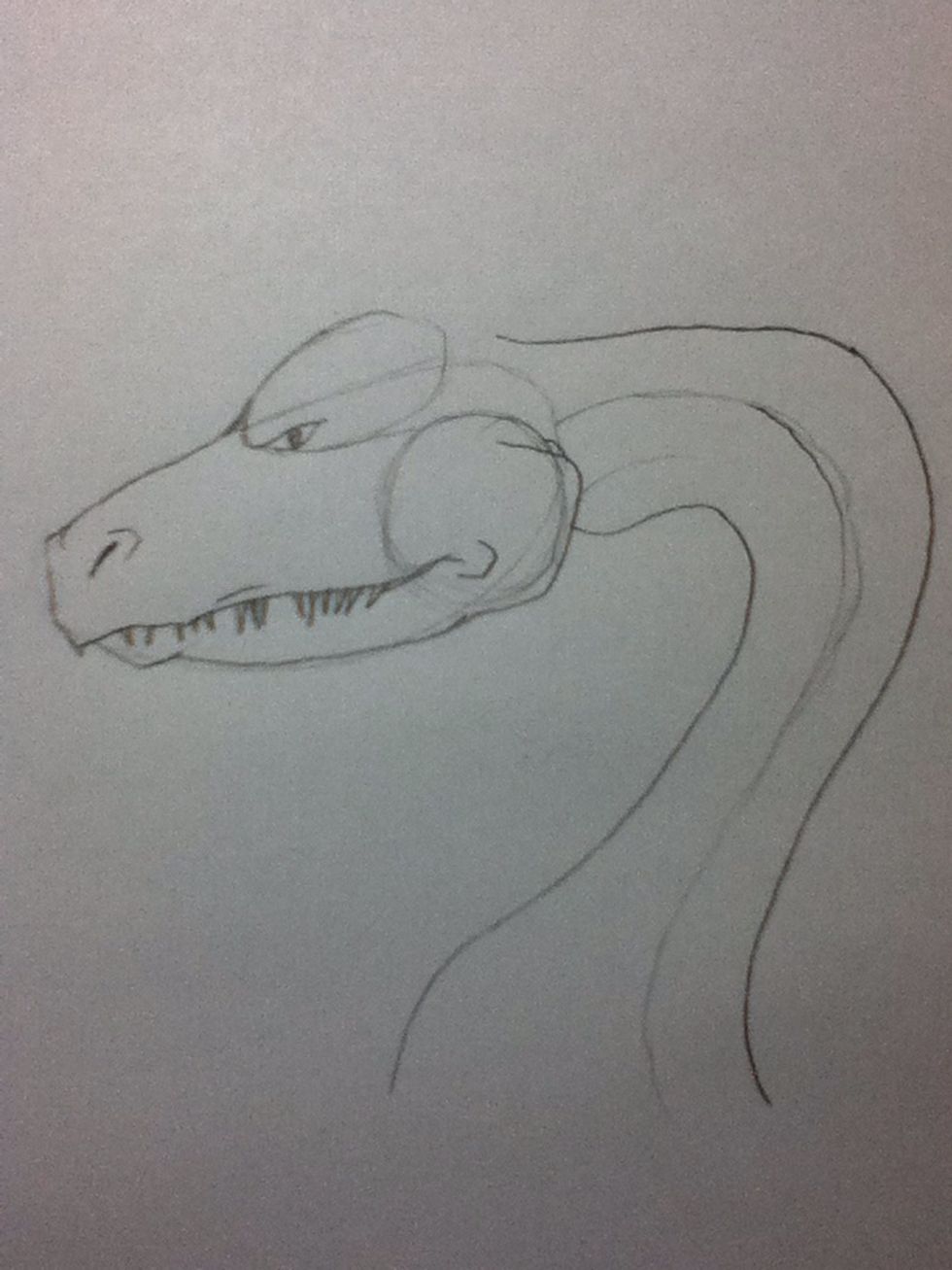 Now I start going in for more details. I gave the eye a pupil and sink it farther into the head. I added an extra flap of skin around the nose and the end of the mouth to give it a 3-dimensional look.
Finally we add in all of the little details that make the dragon unique; a crest along the back, several horns, and a plated belly and you're done!
Pencil
Paper
Eraser
Imagination