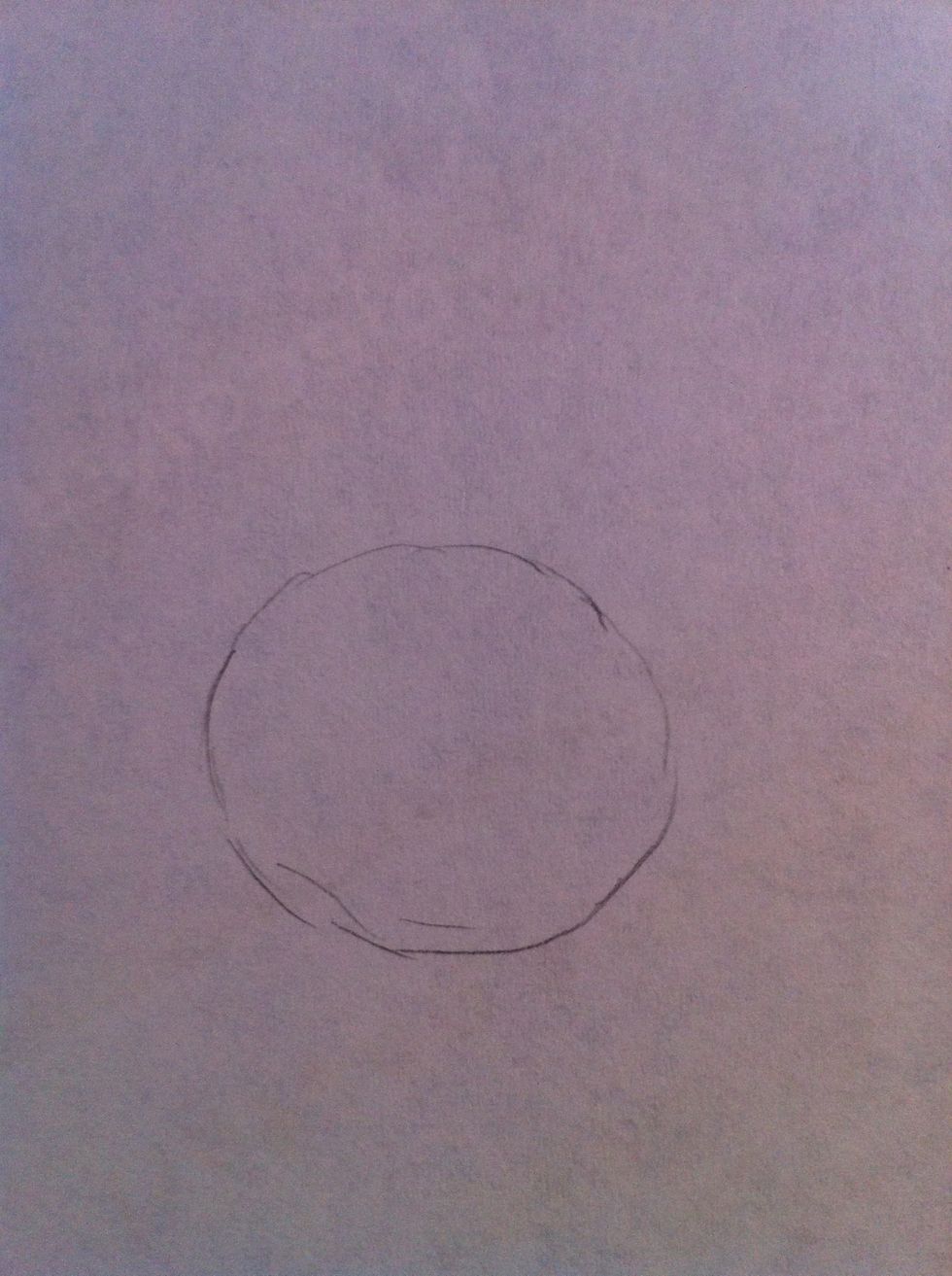 First draw a light circle.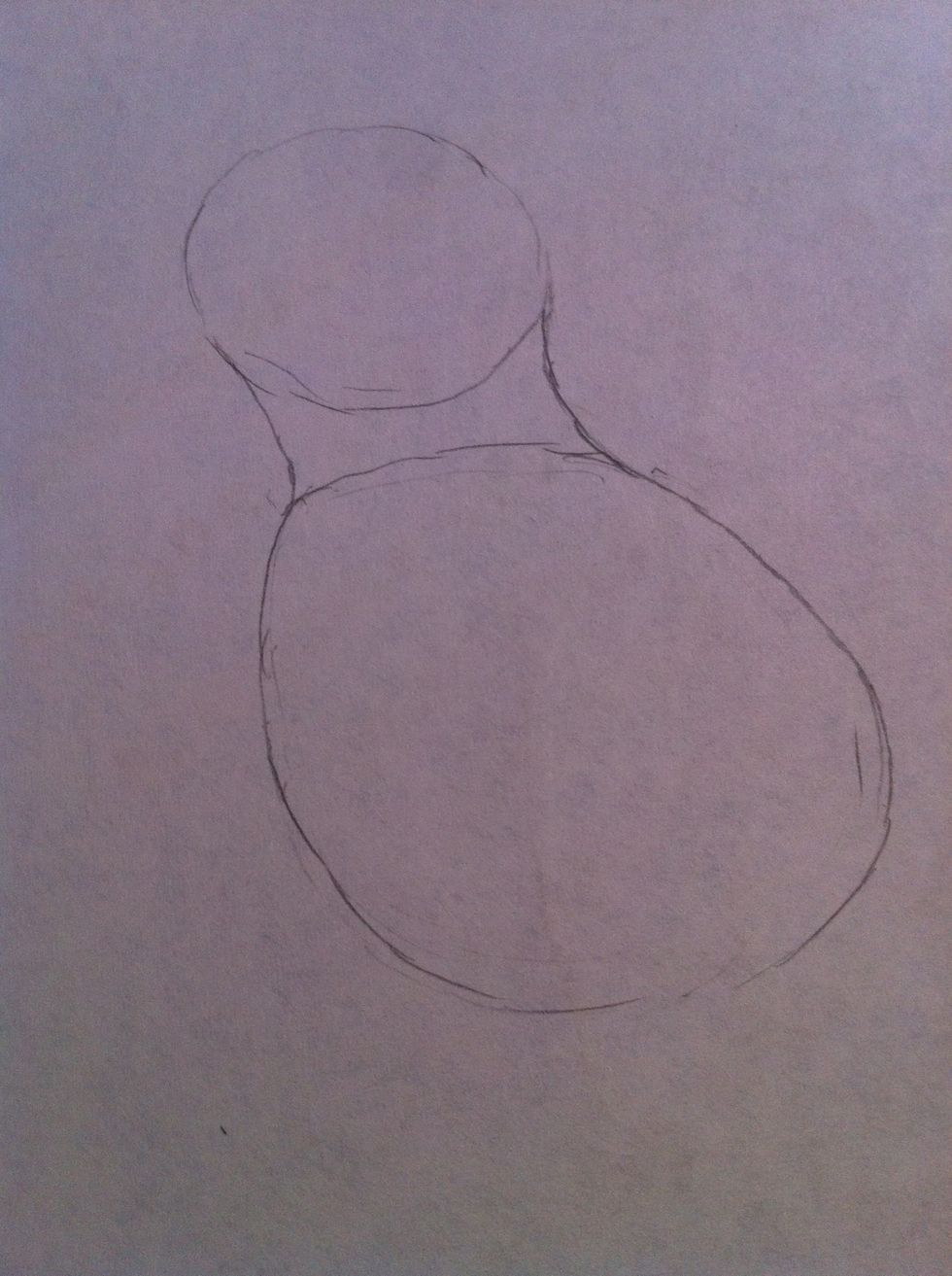 Then do the neck and another light bigger circle for the body!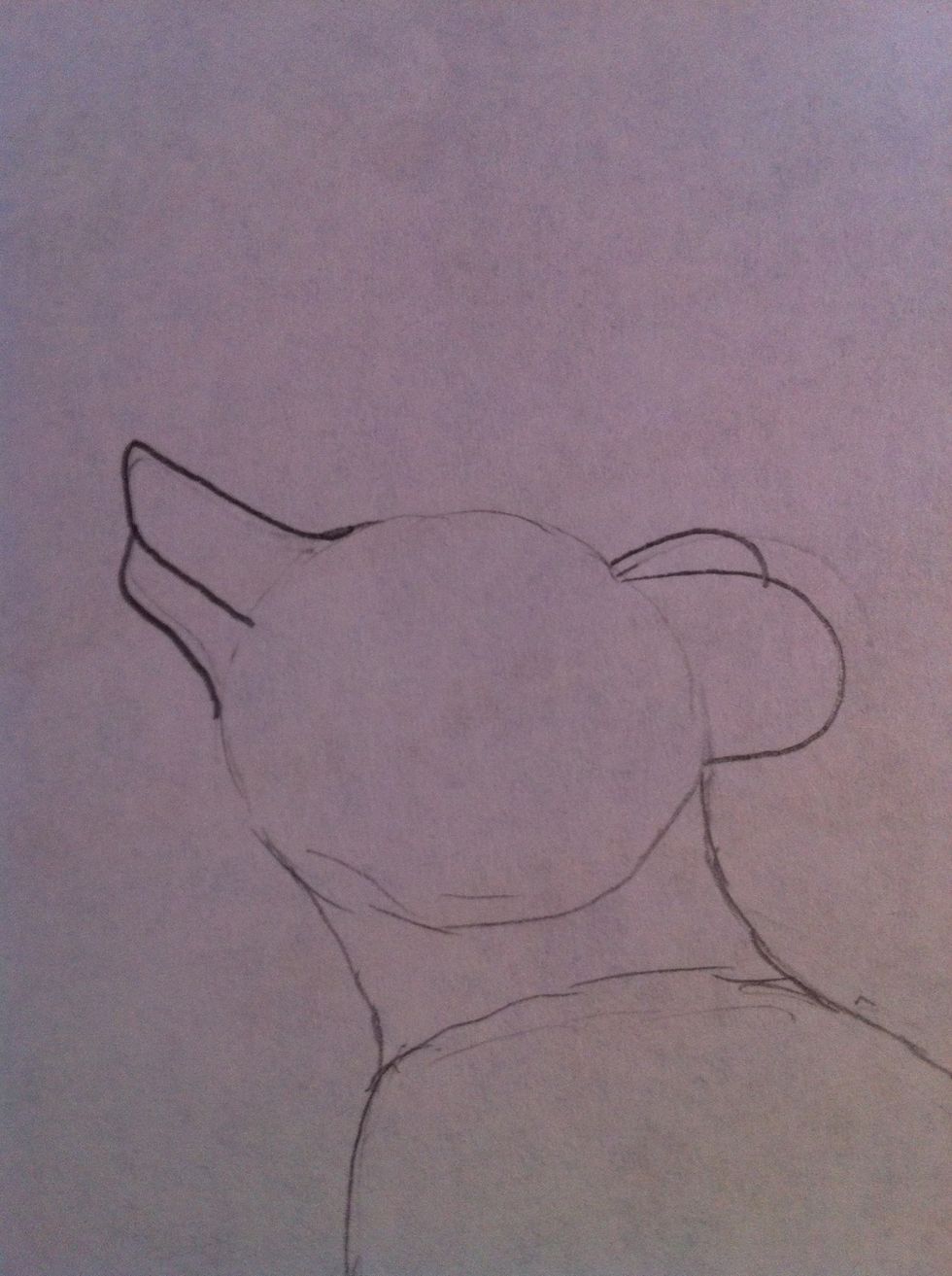 Then do the snout!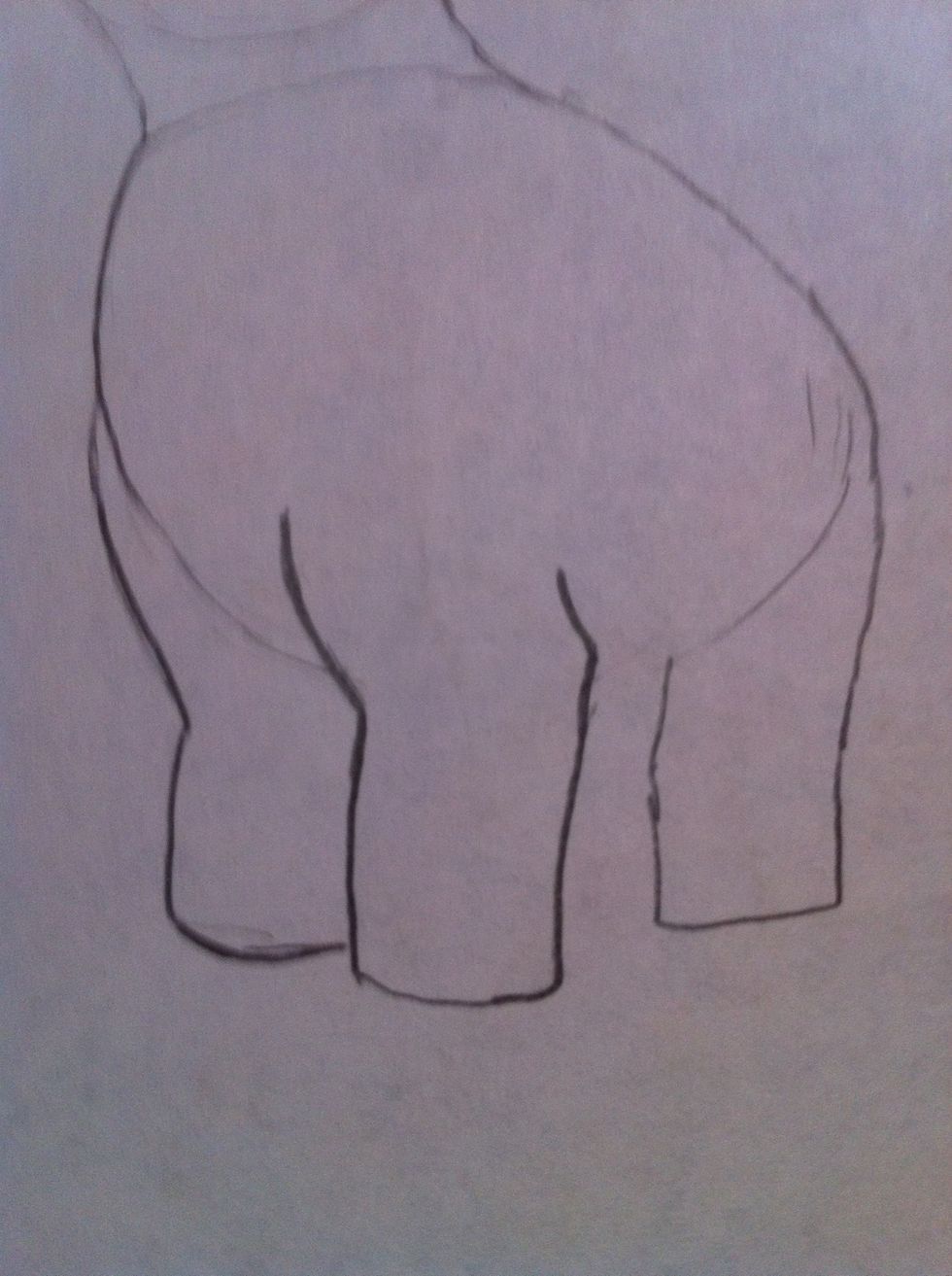 Then the legs, in the back make it a little shorter to make it look like the back leg!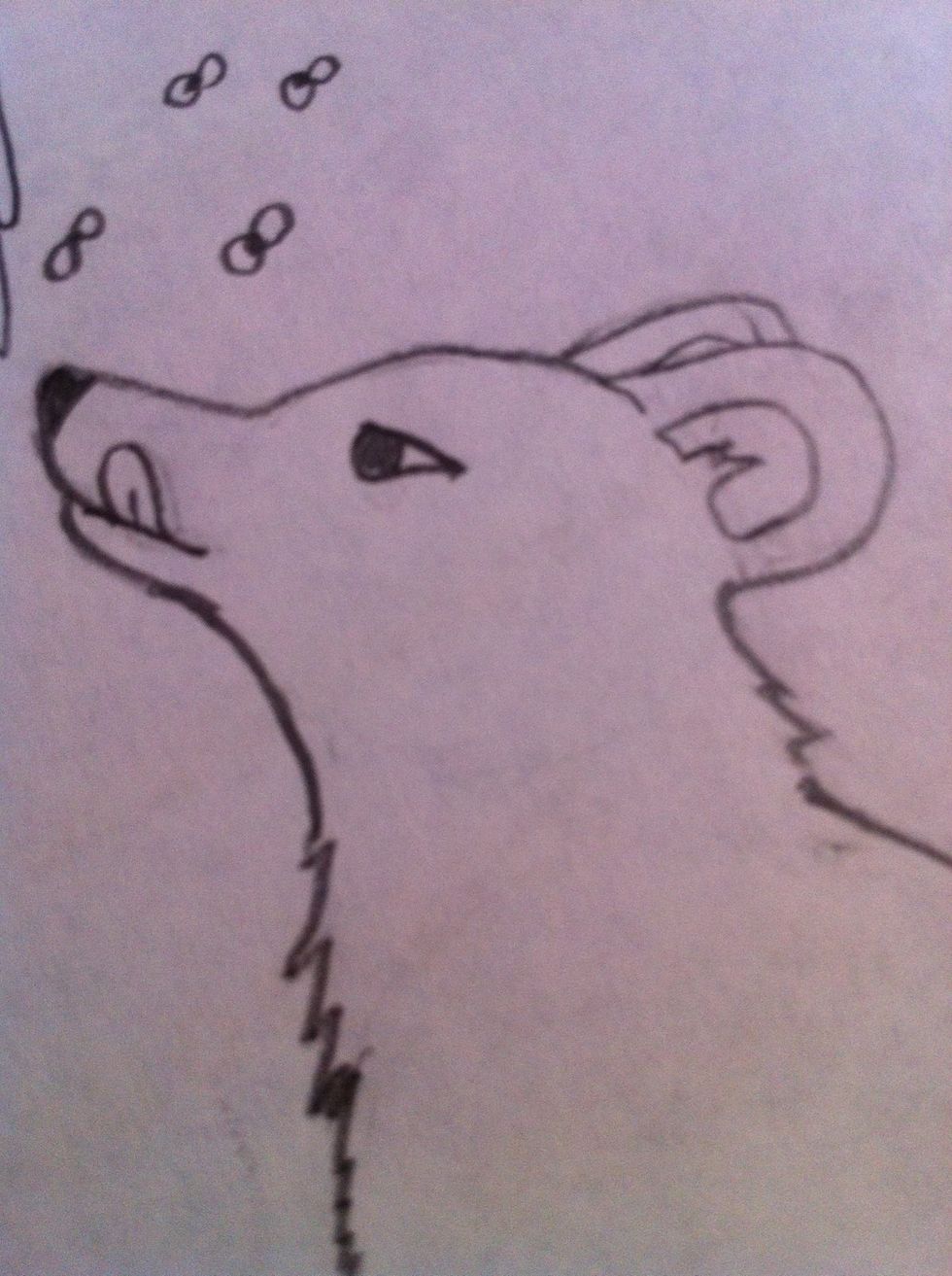 Then do the eye and if you want, I did a tongue because I'm making mine look like its gonna eat honey!
This is the honey I did just do kind of a oval and do lines, and add honey and bees!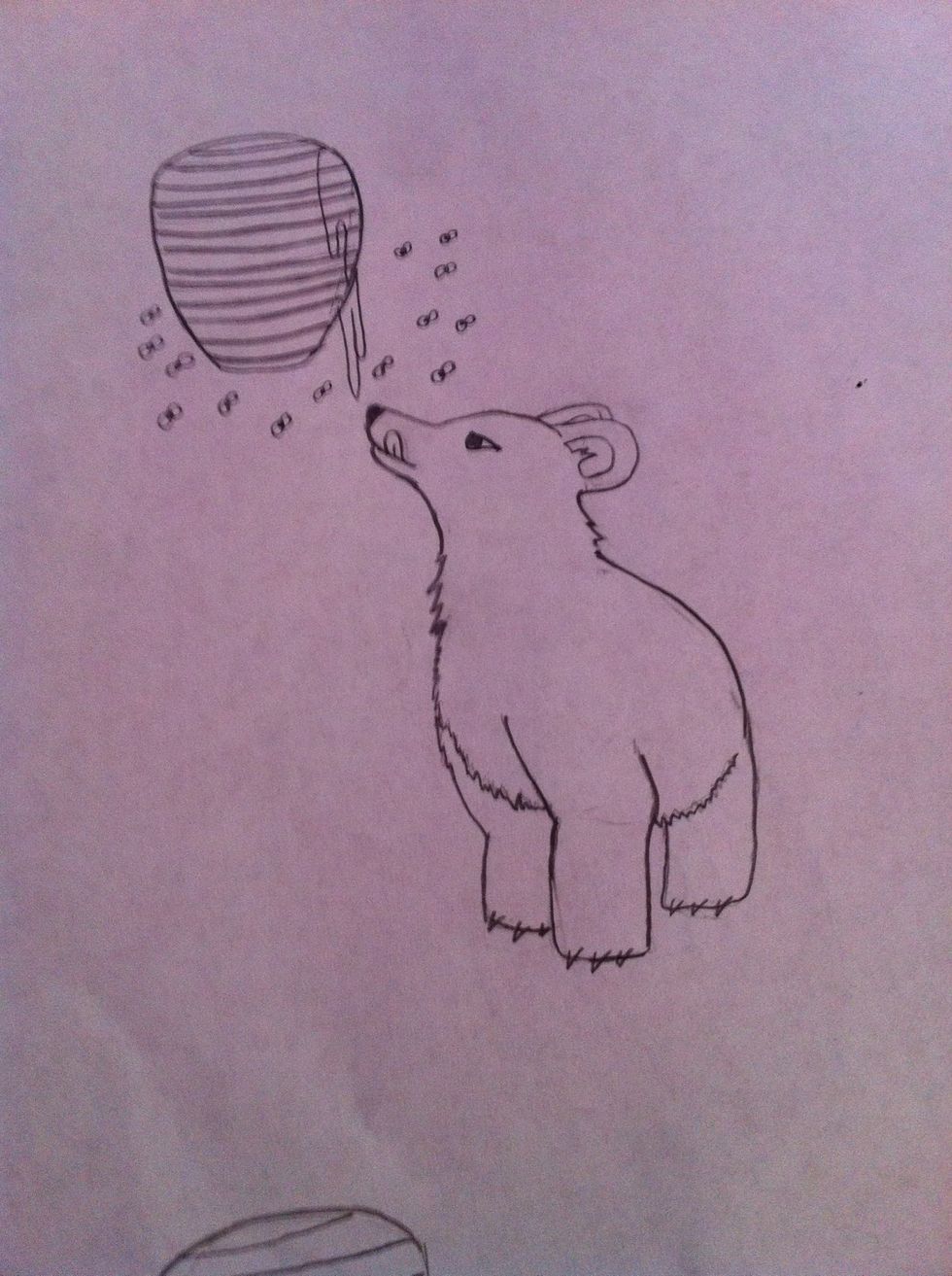 This is mine! It's totally okay if yours is different!