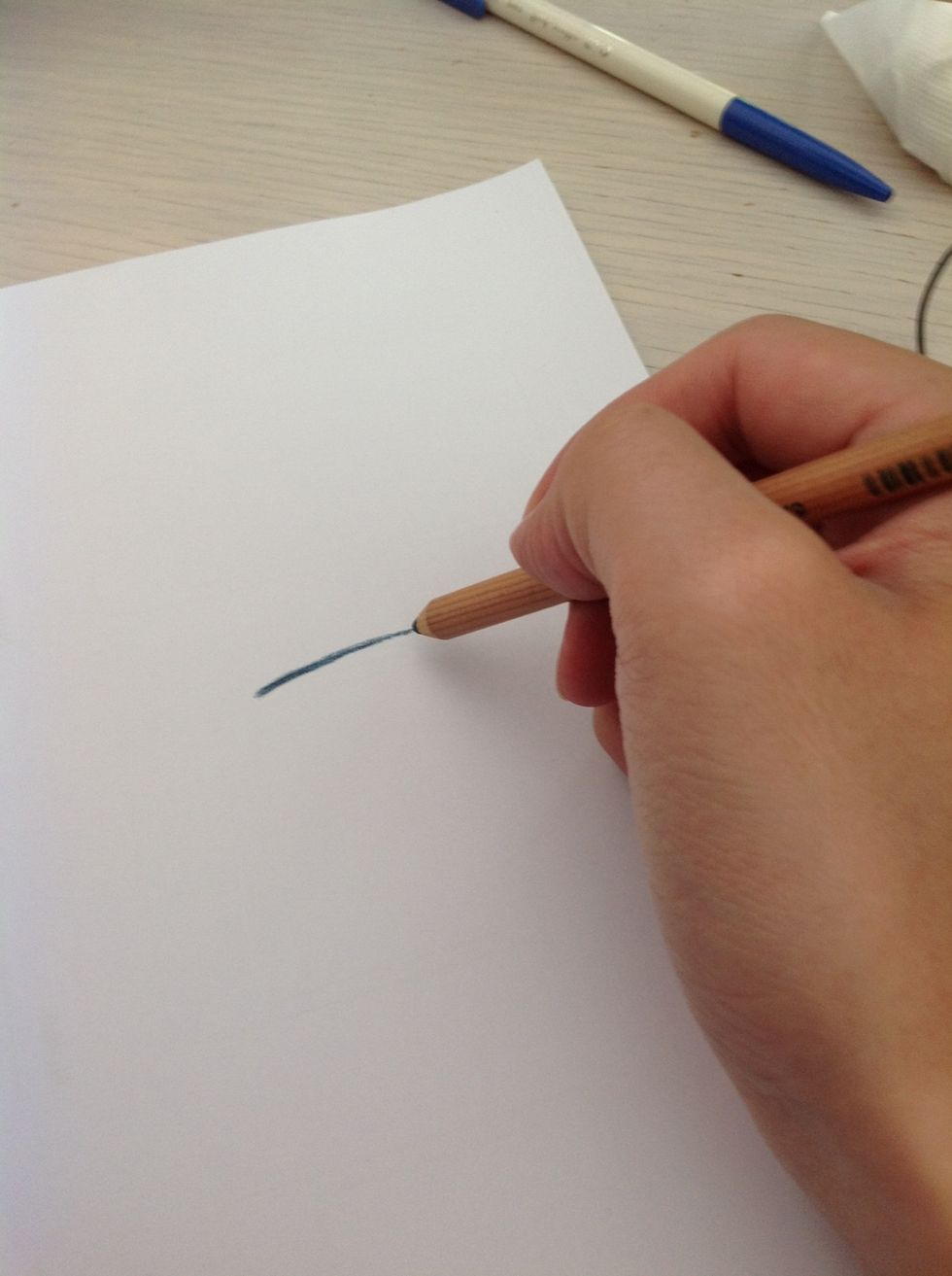 First you may draw a eyebrow.
And then the easy eye frame.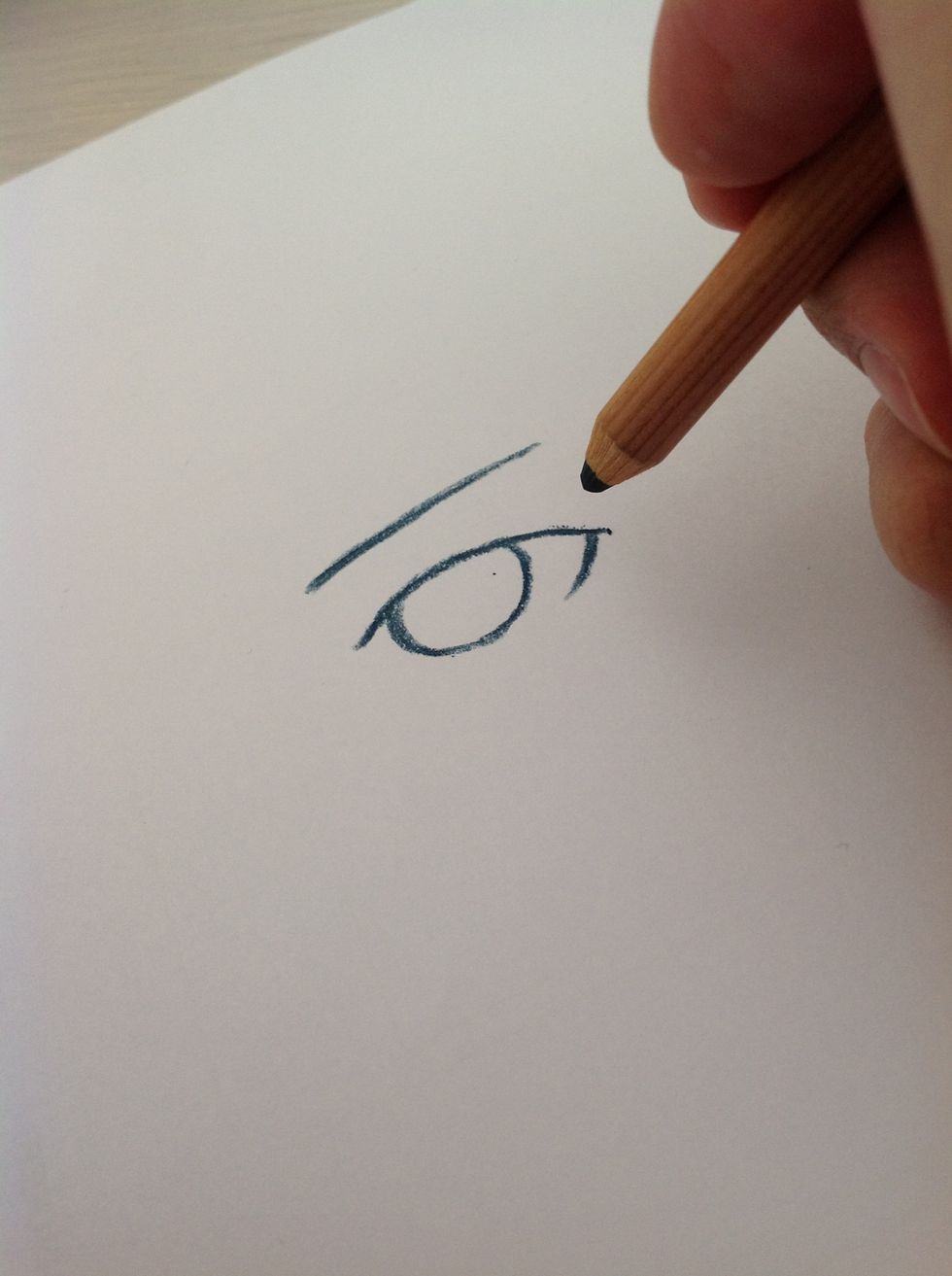 Draw a round within it.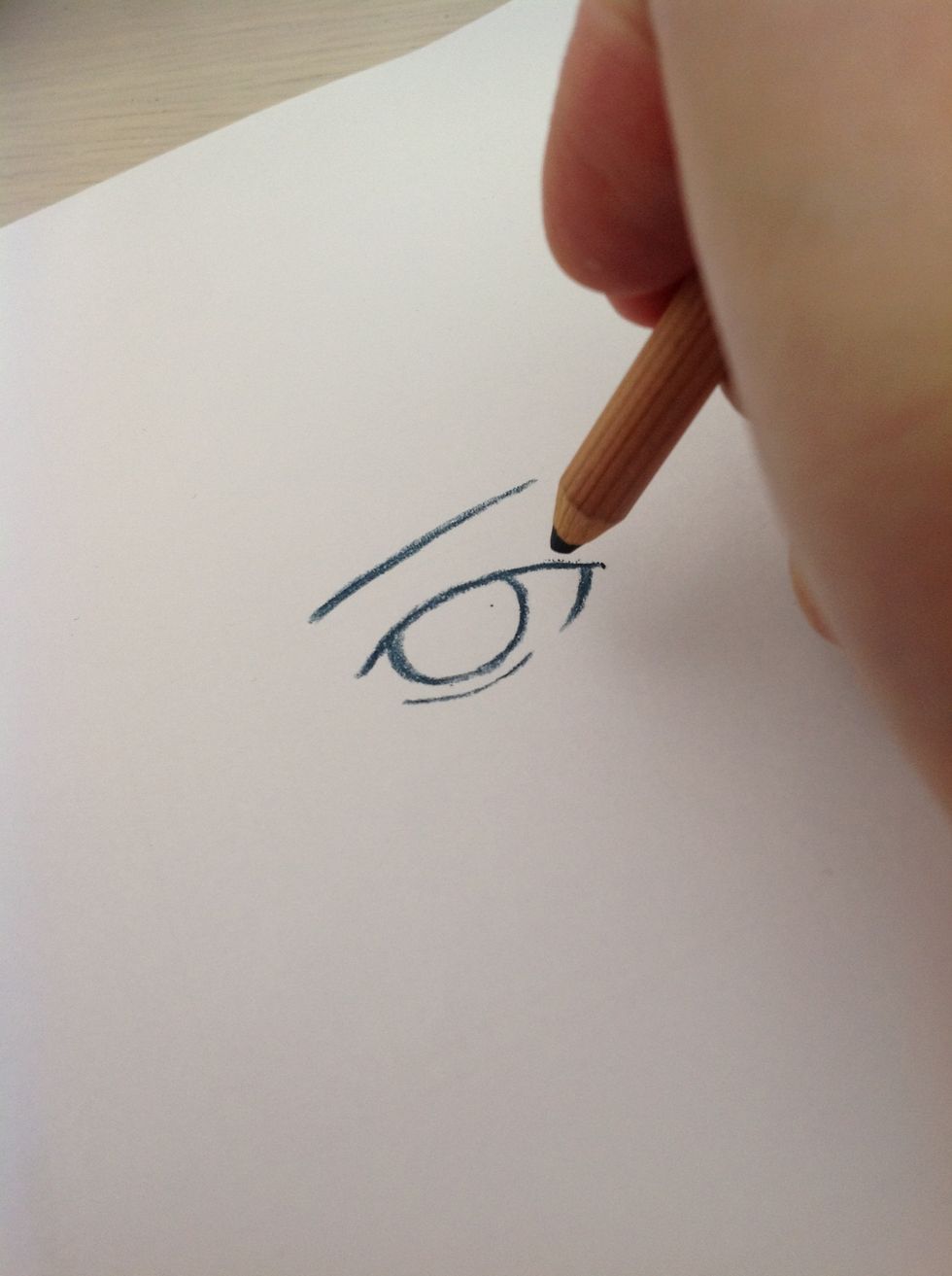 Complete the frame.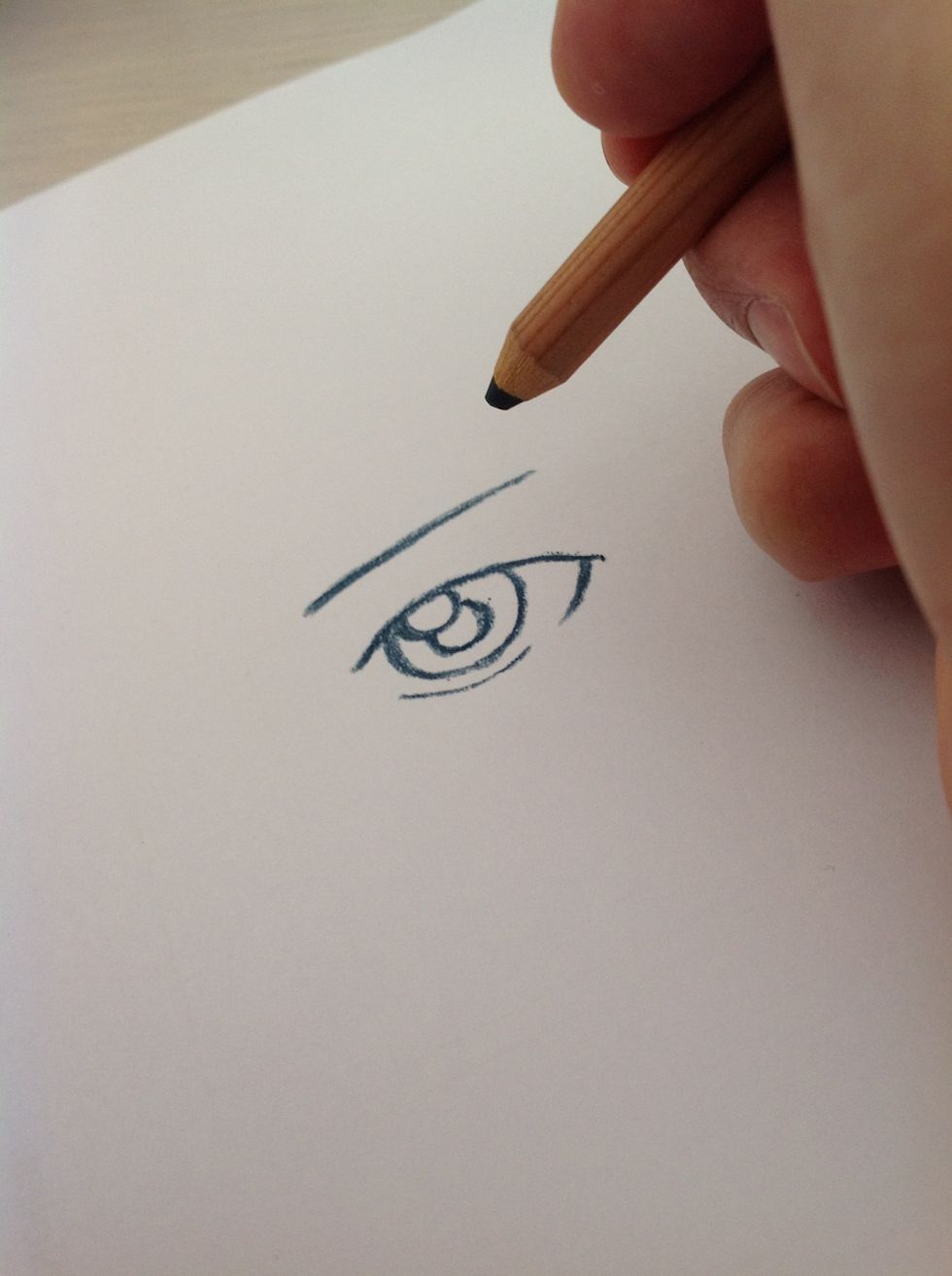 Then add two small round.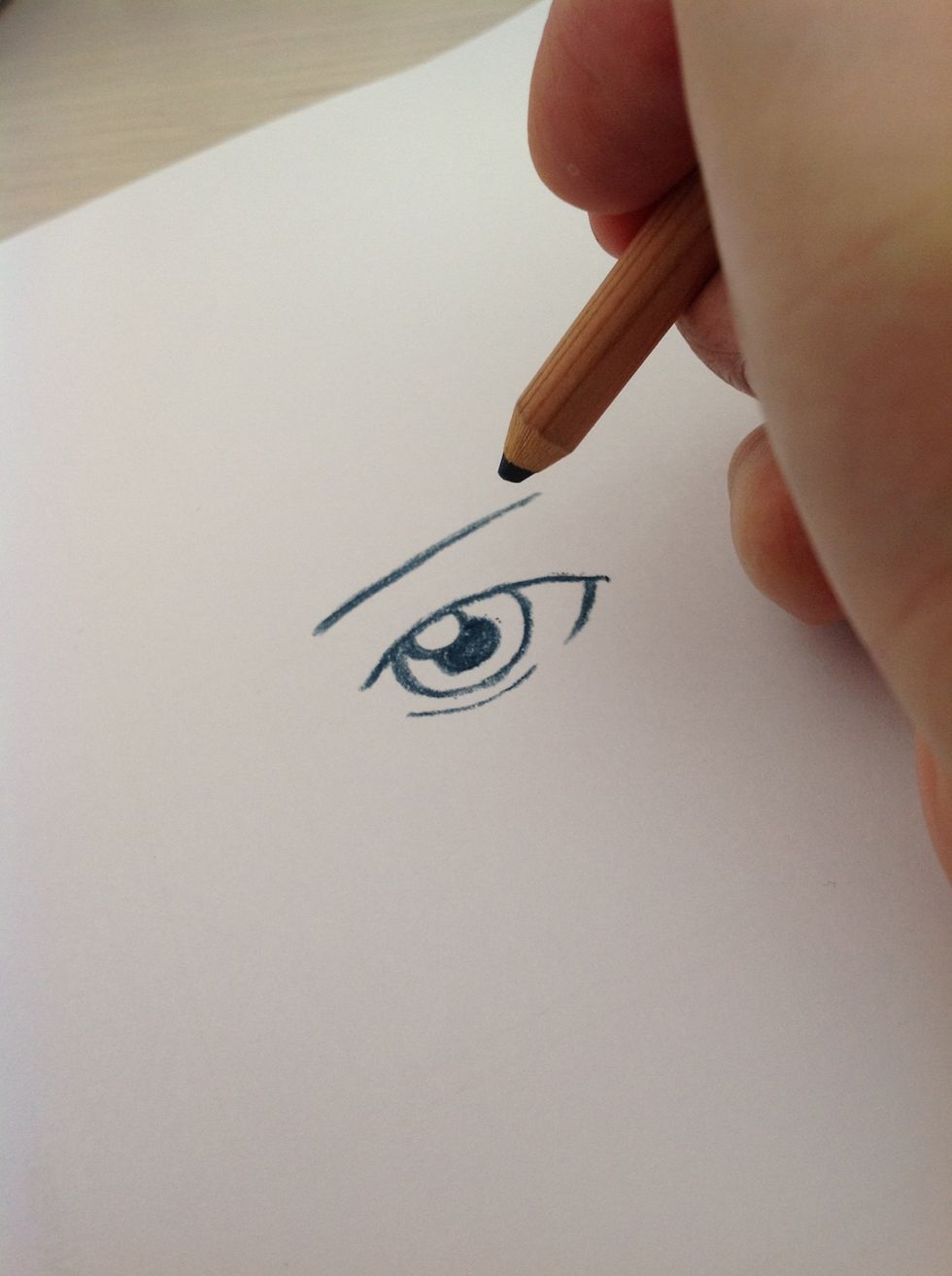 Fill the lower round with dark color.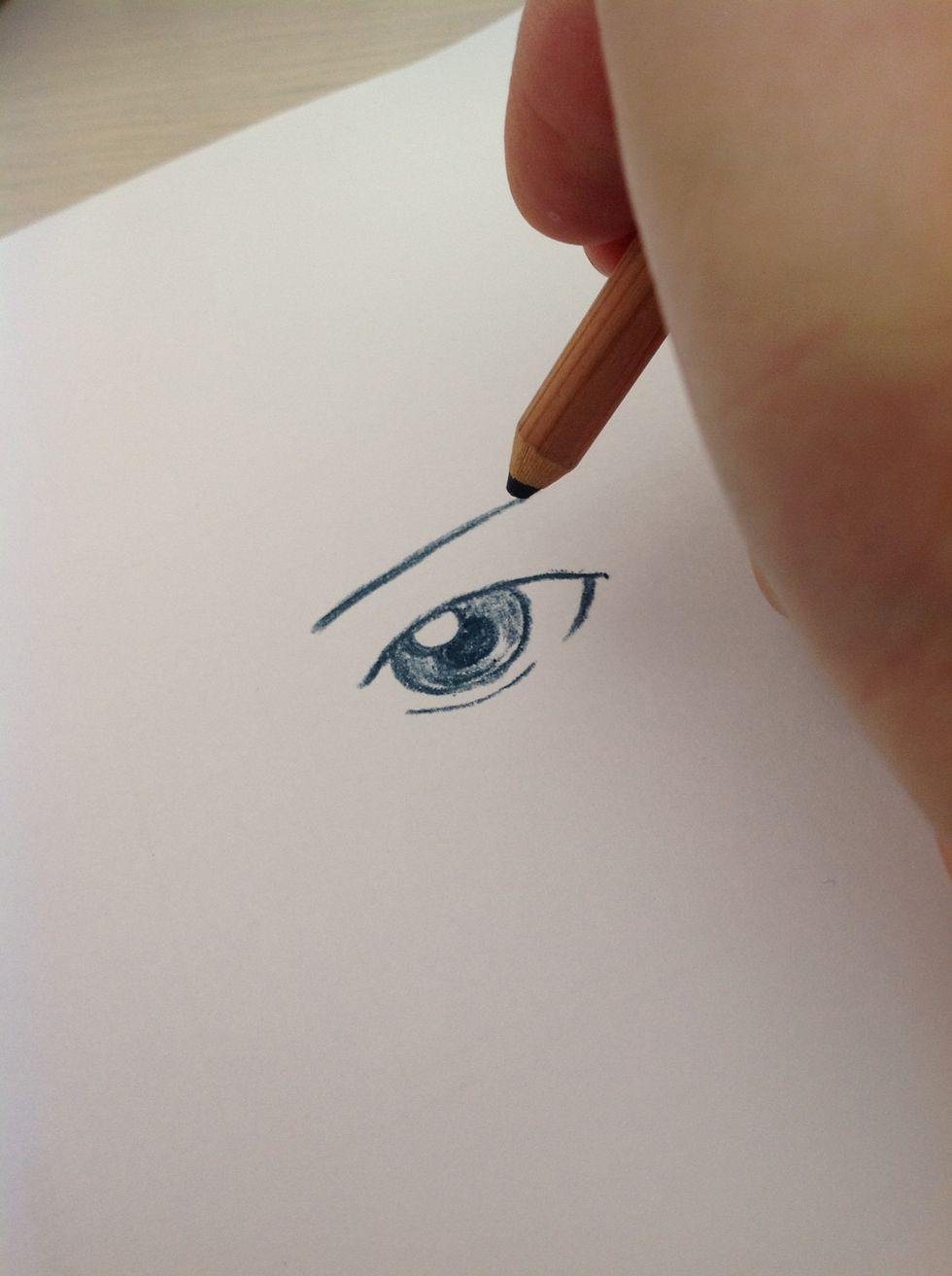 Slightly color the rest part .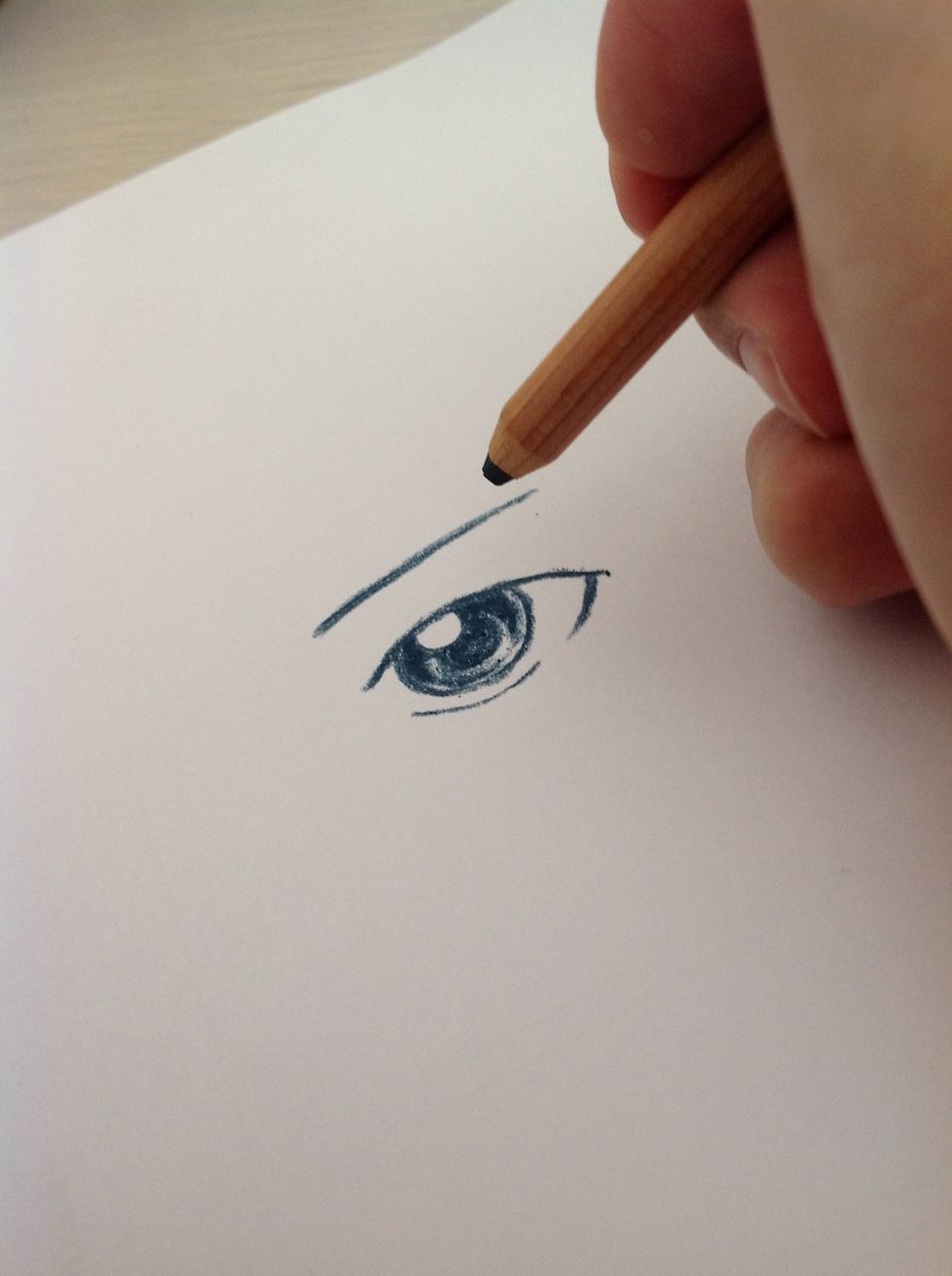 Emphasize the eye with dark color around the pupil ( especially top )
Add some eyelashes and double-fold eyelids maybe.
And it's done ! One type of comic eye. Enjoy it !