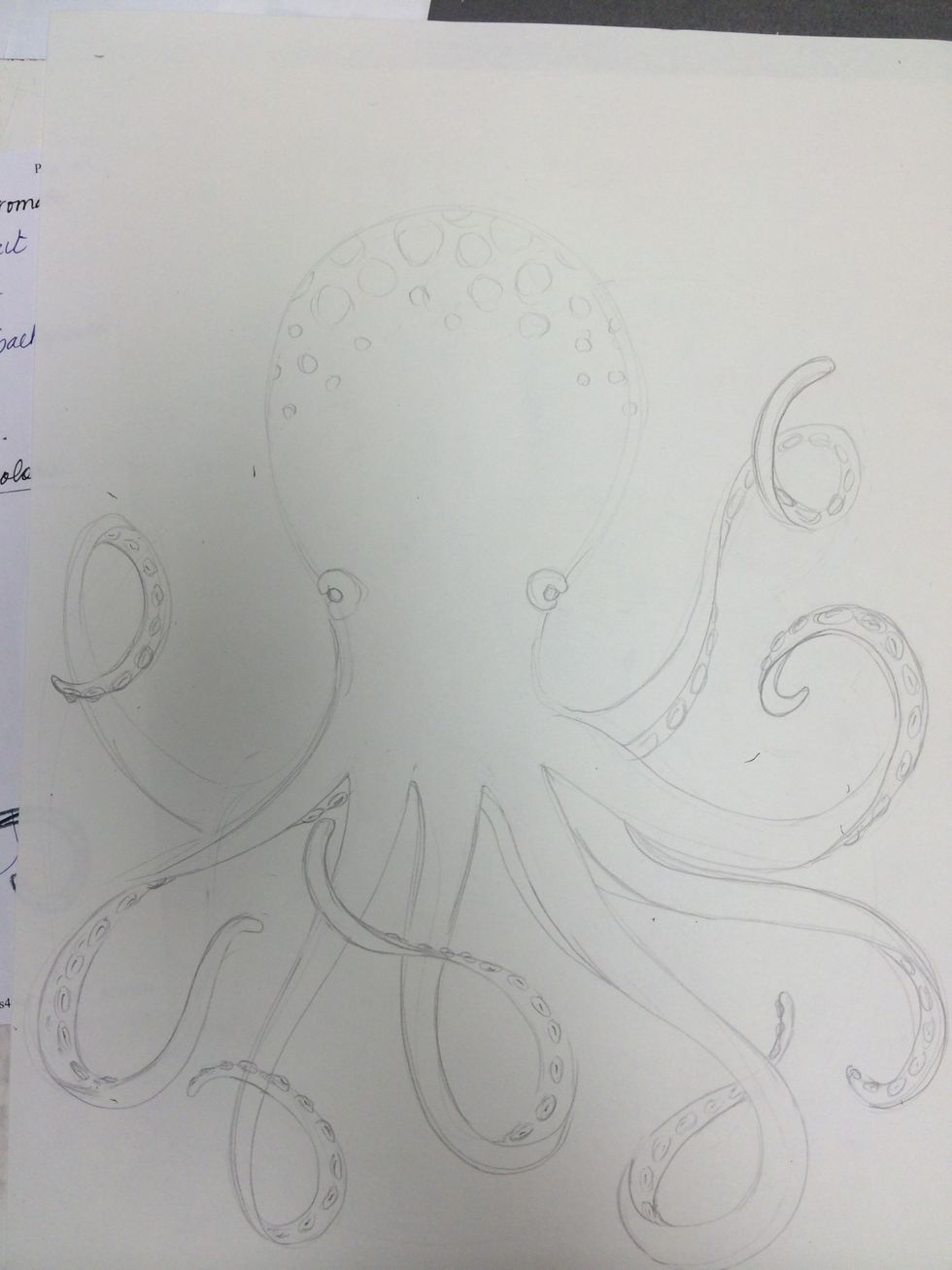 Lightly sketch desired animal using a pencil on white paper.
Use a black felt tip pen to out line the drawing.
Erase all pencil marks when done outlining.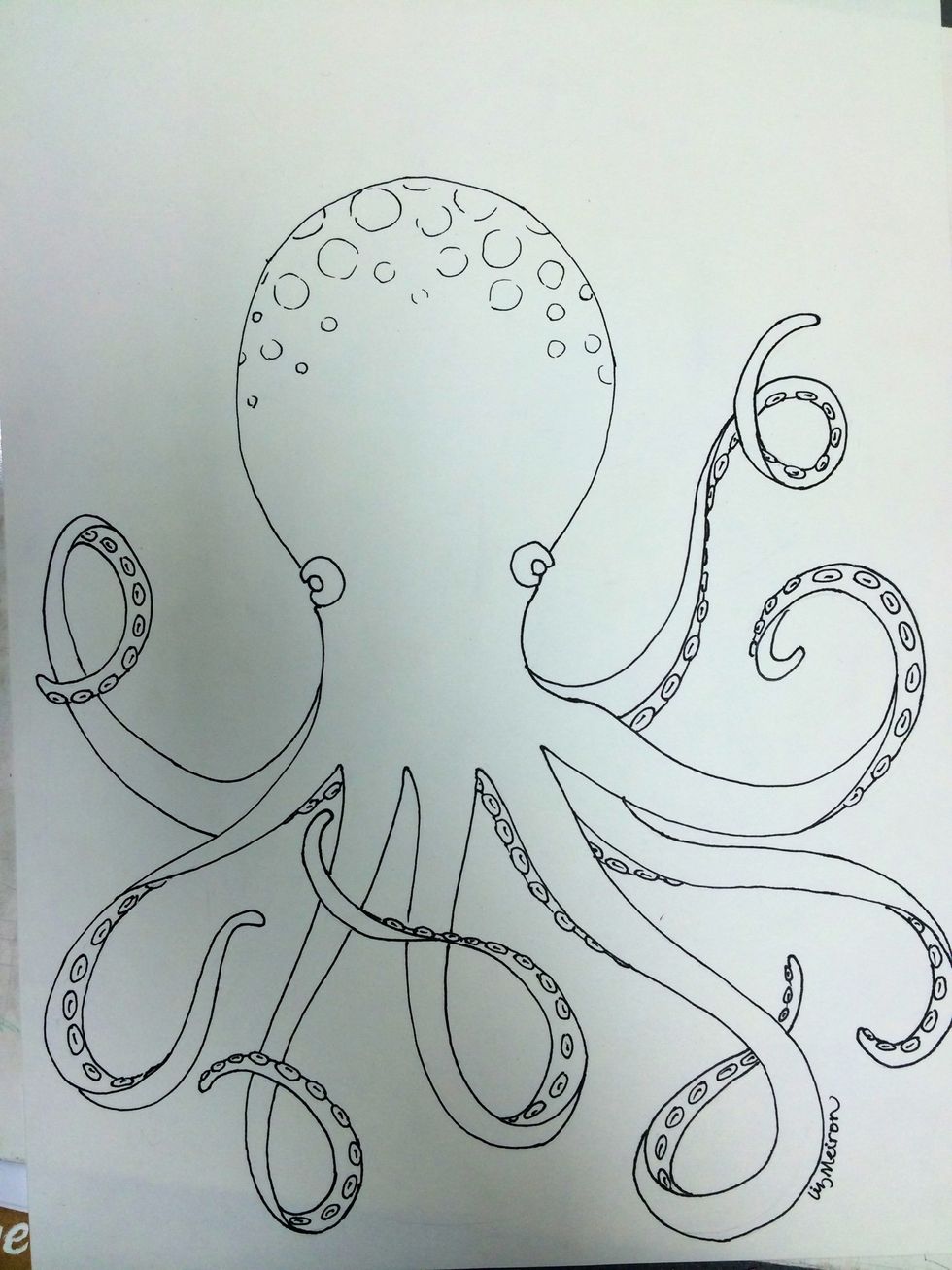 Nice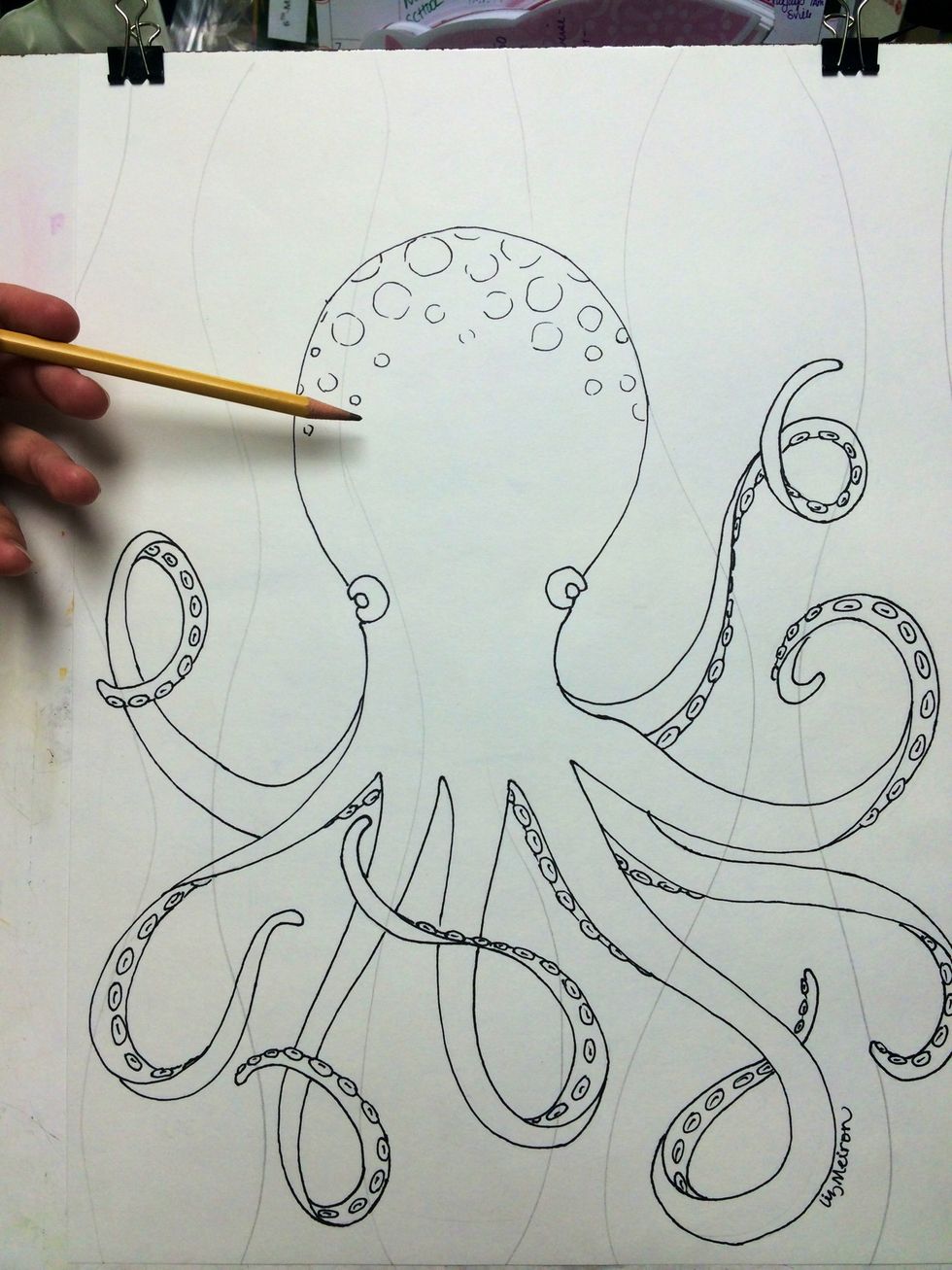 Use a pencil to section off the background into about 7 sections. (Give or take)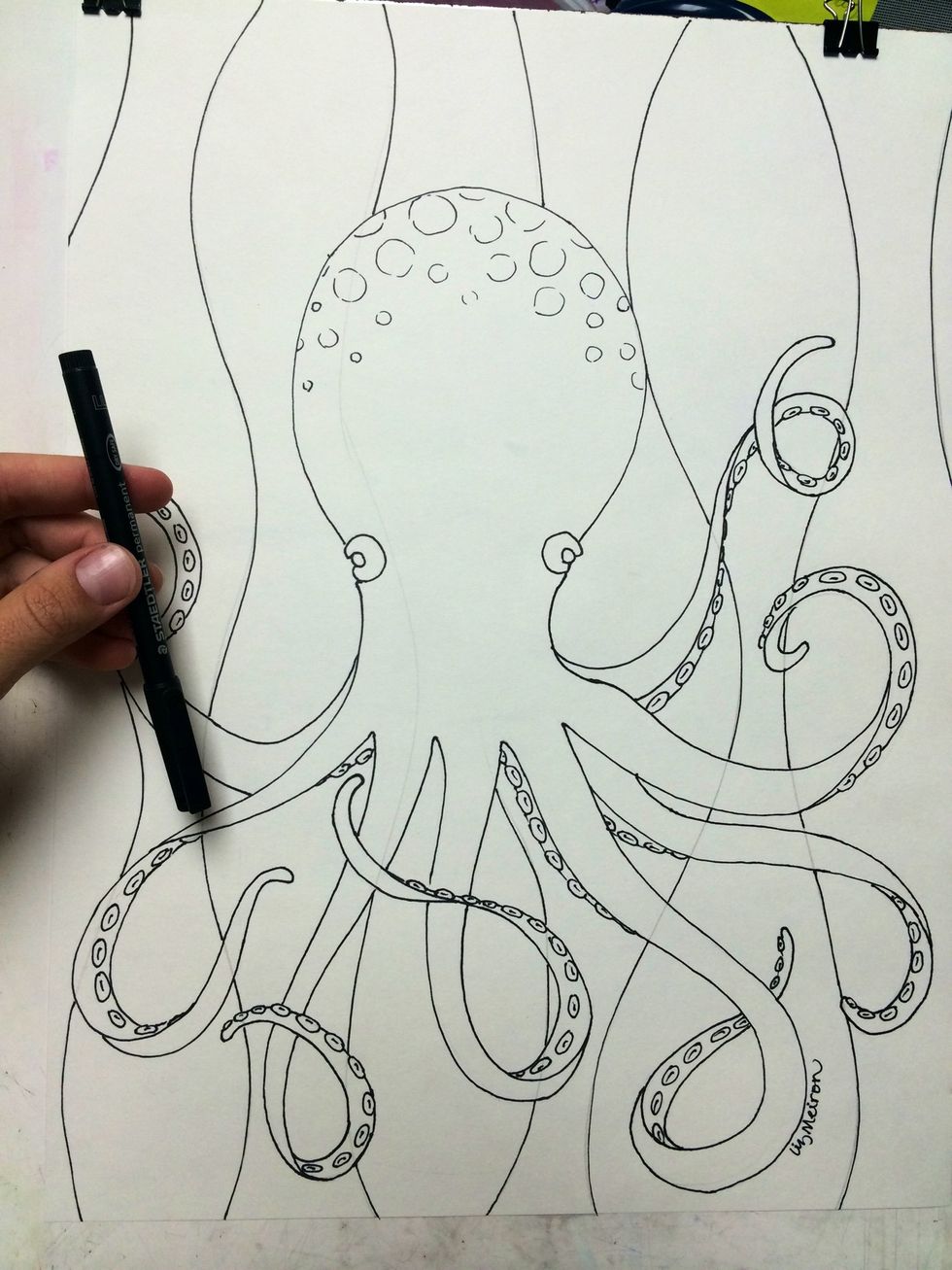 Trace the sections with your pen being very careful to not overlap your animal!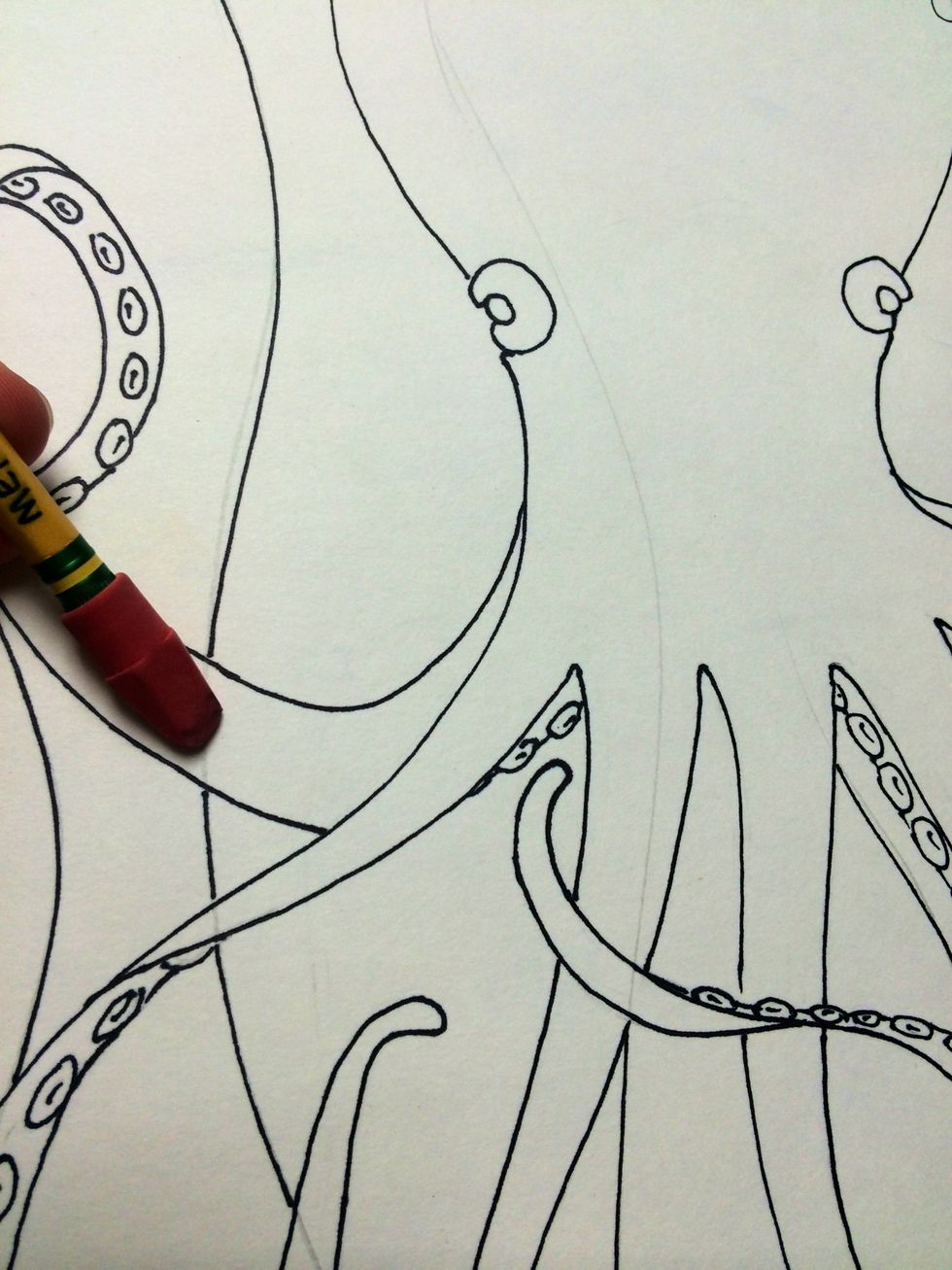 My pencil did overlap so I'm erasing it from the subject.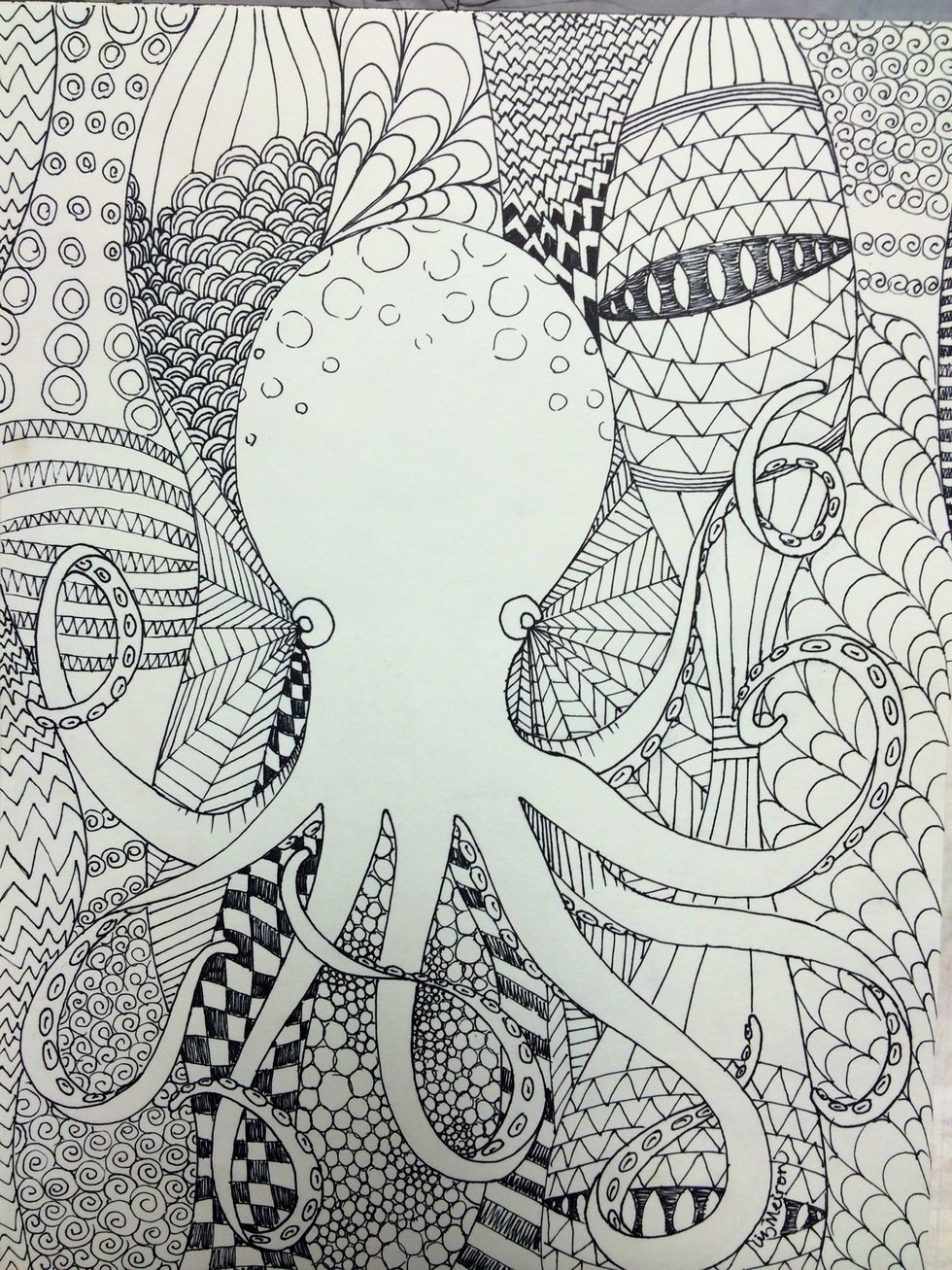 Use the black felt tip pen to fill the background with zentangles.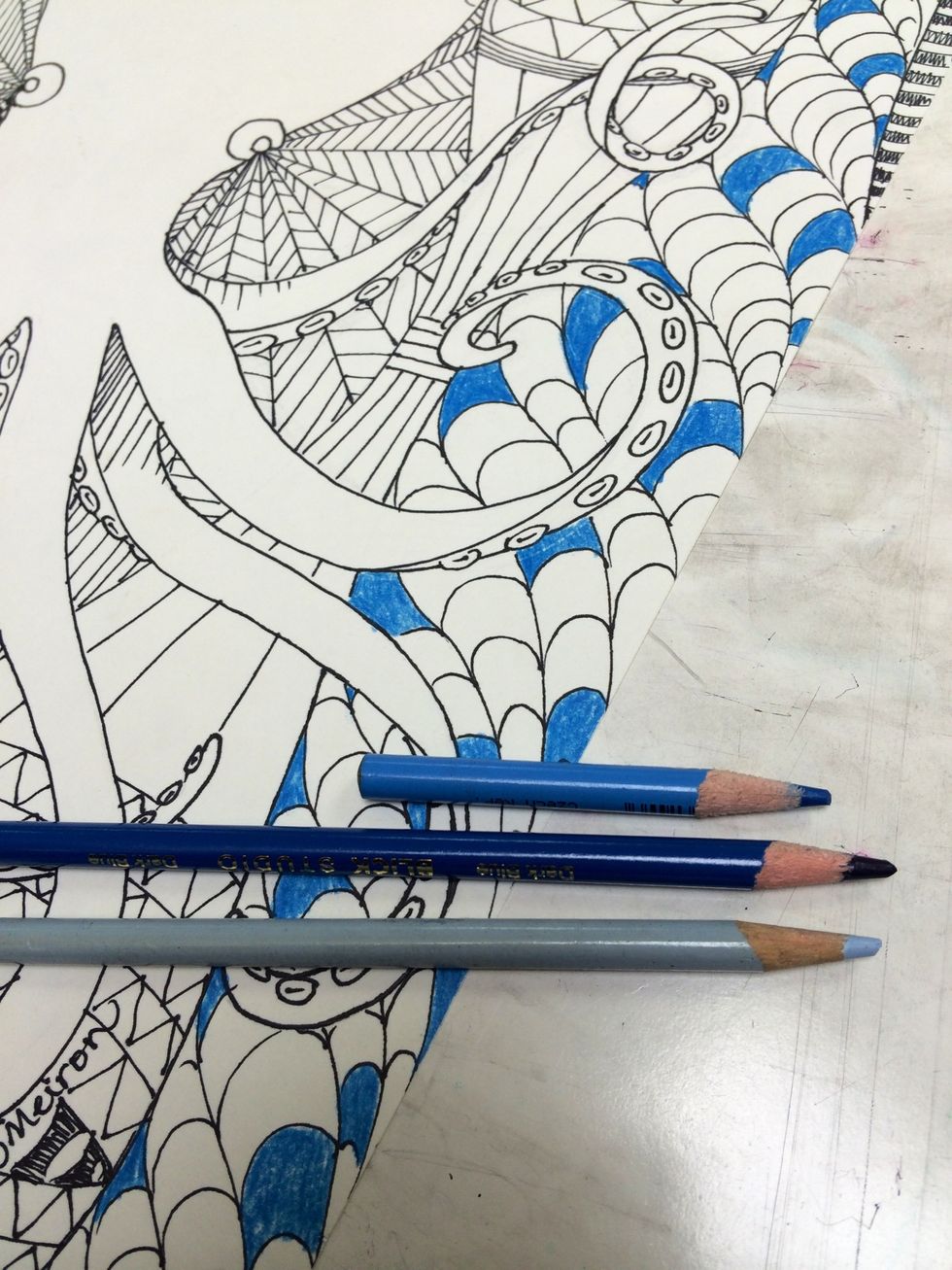 Time to add color! Using an analogous scheme, choose the first colored pencil and add it to the Zentangle pattern.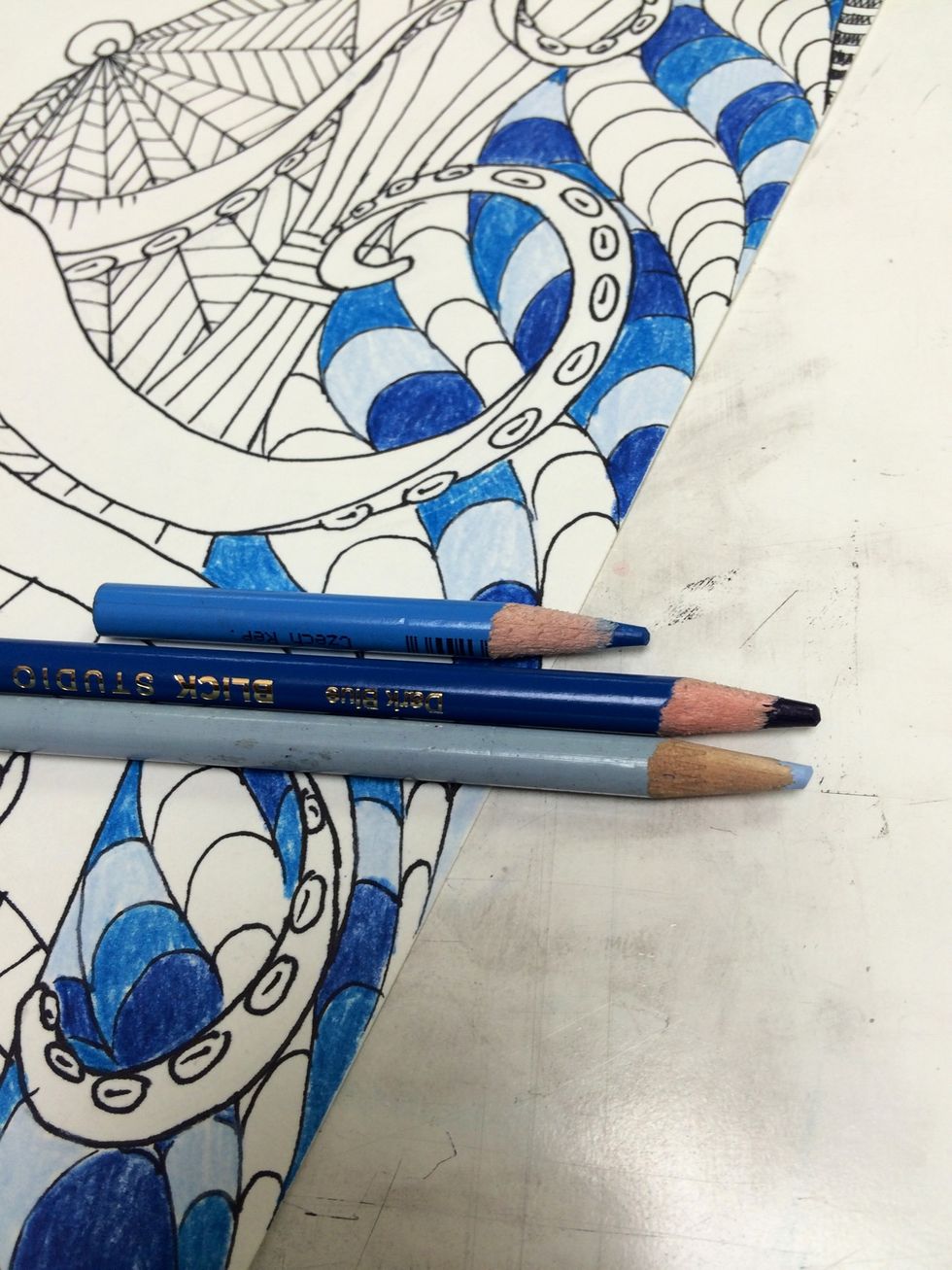 Now continue the pattern with each analogous color.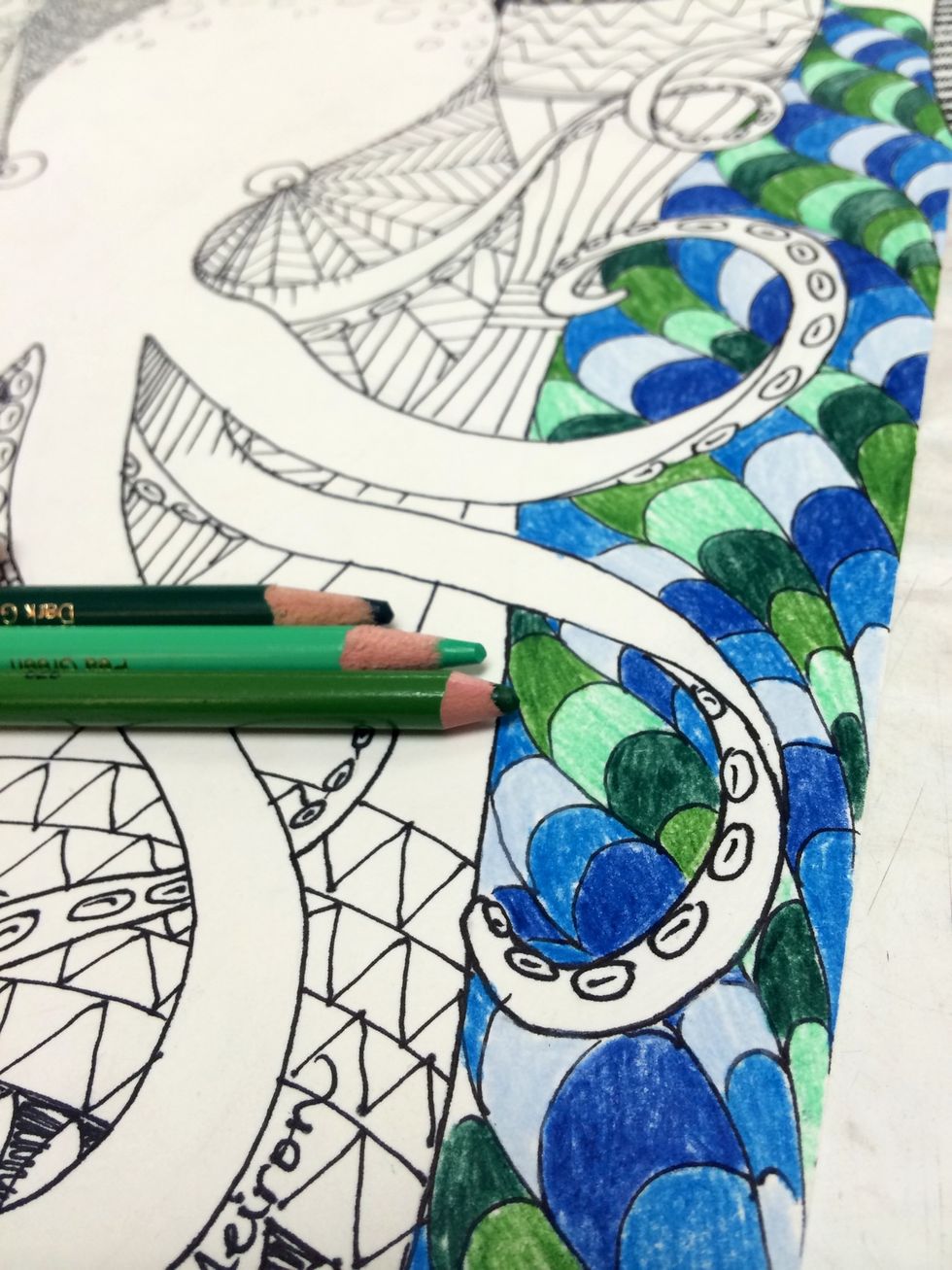 Analogous colors are next to each other in the color spectrum.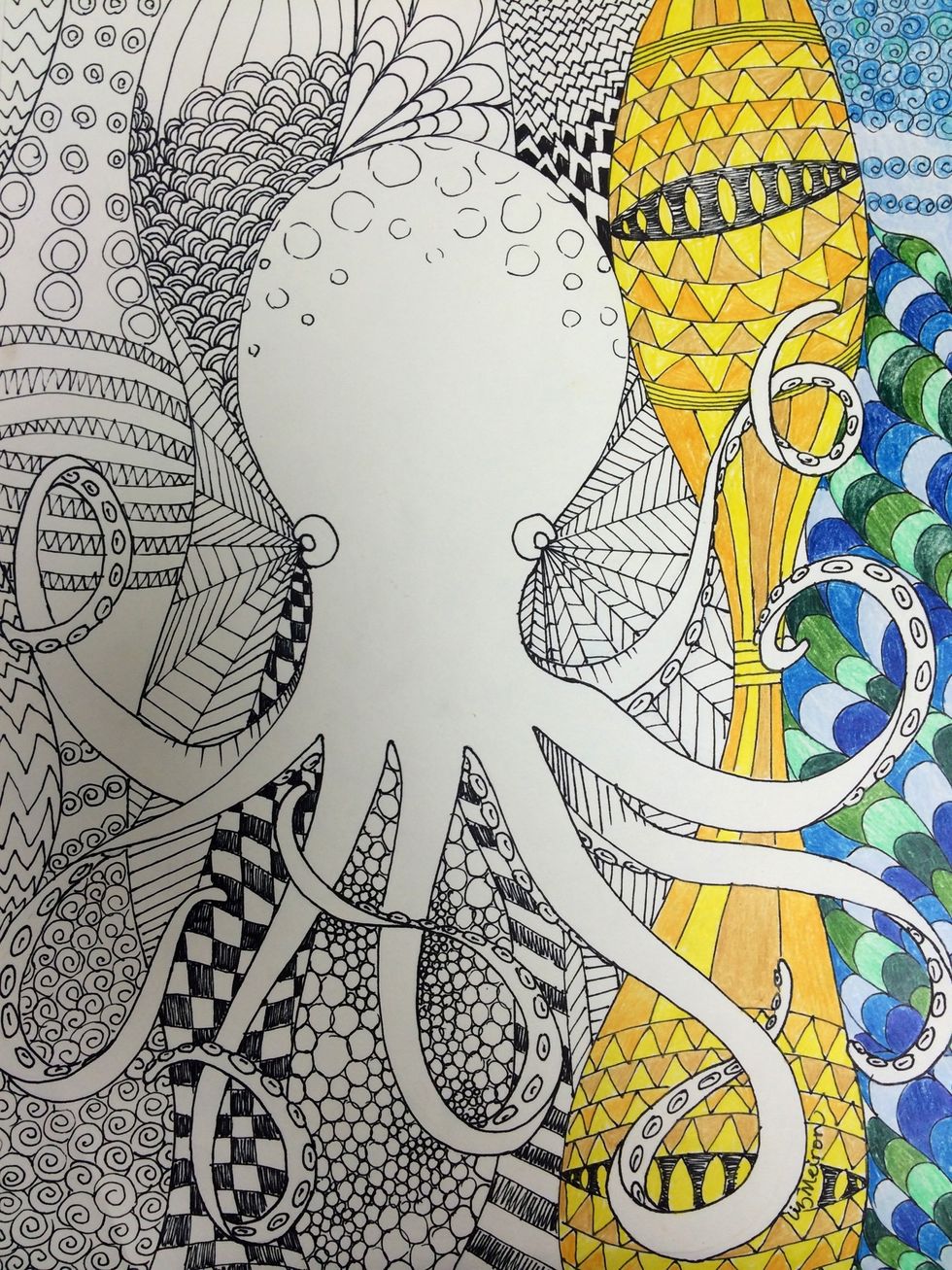 Continue in each section with a new set of analogous colors.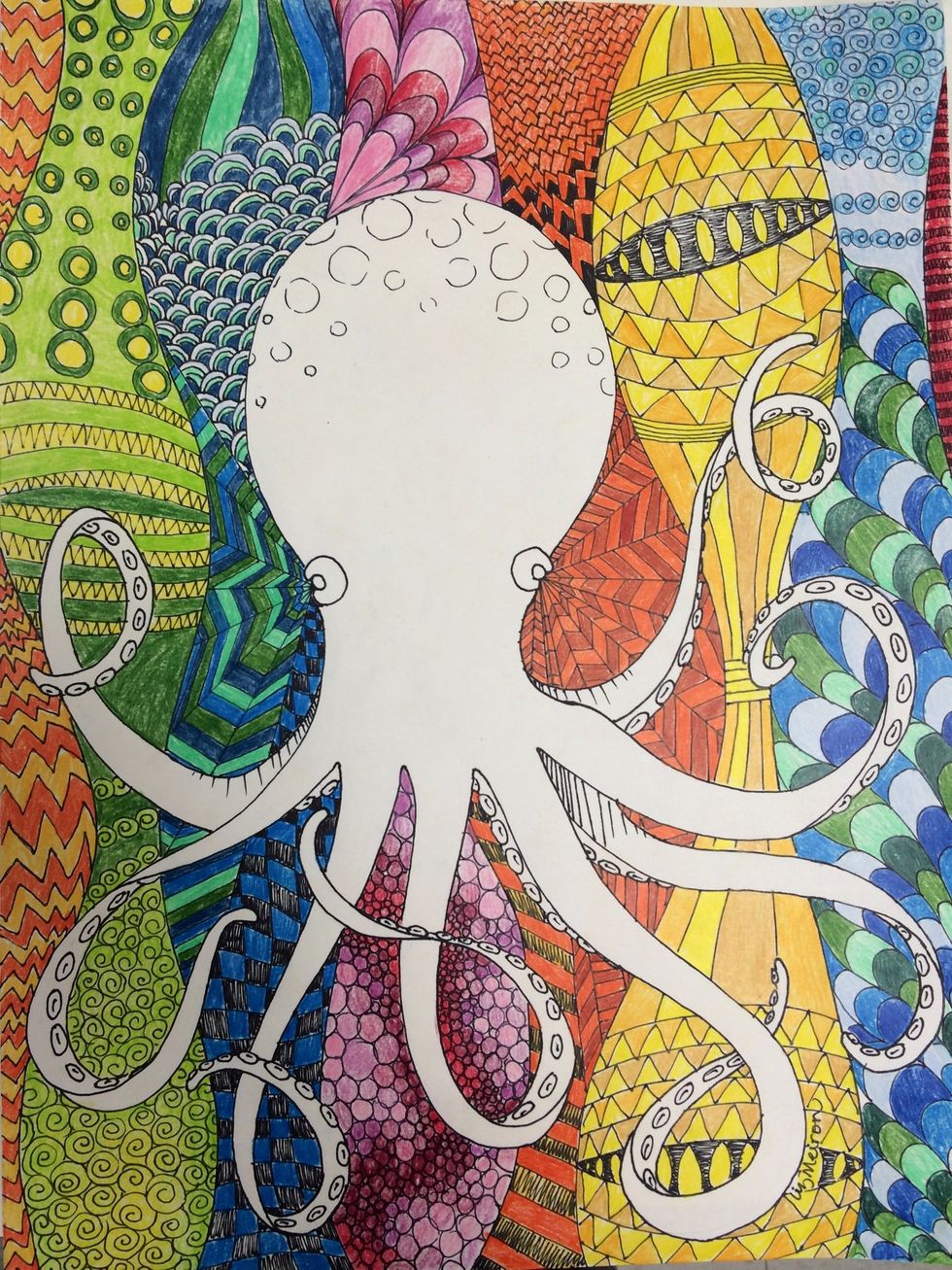 Ooooo, awwwwwe.
Lastly I added a faint accent color to the subject. Too much color in the subject will cause it to lose contrast and emphasis.
Paper
Pencil
Felt tip pen
Colored pencils or markers
Eraser