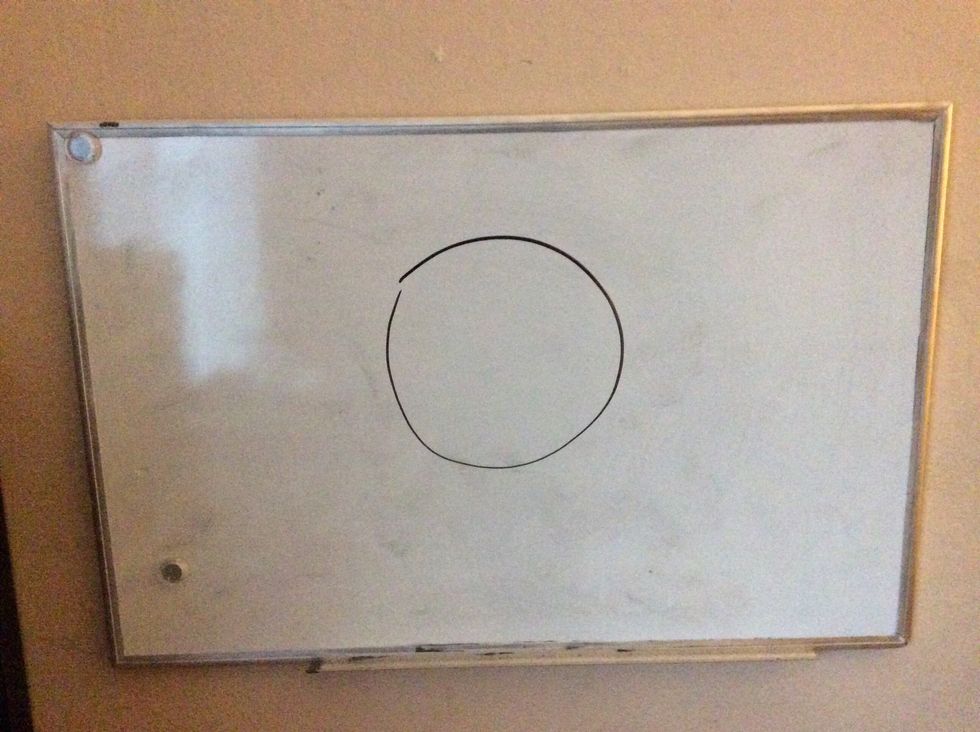 First things first, draw a big circle.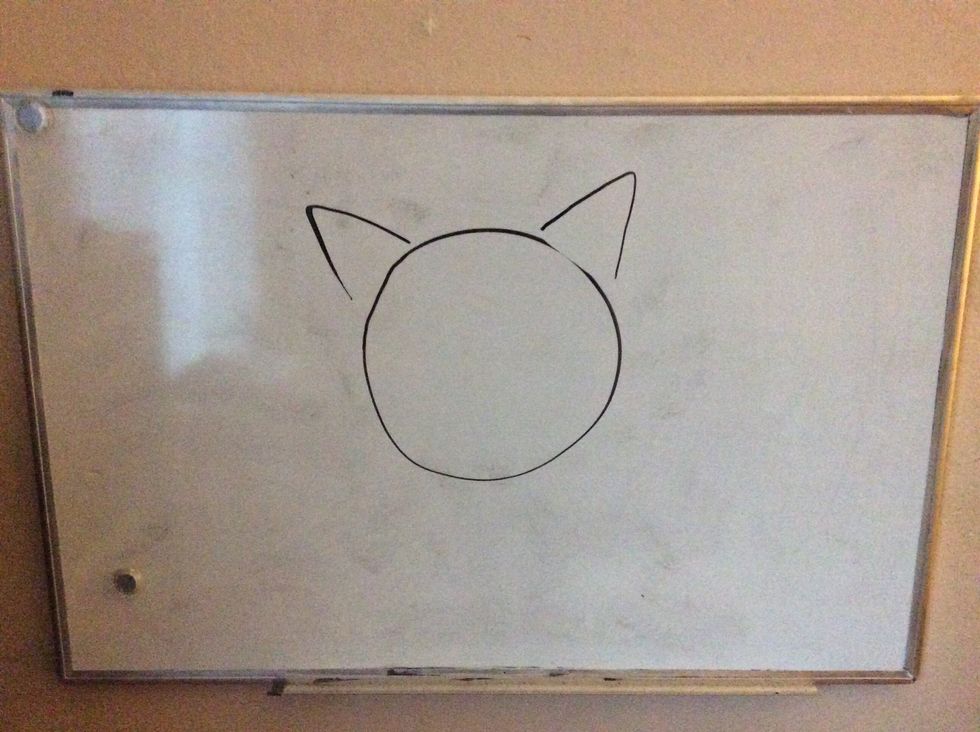 Next, draw 2 triangles on the left and on the right and on top of the circle.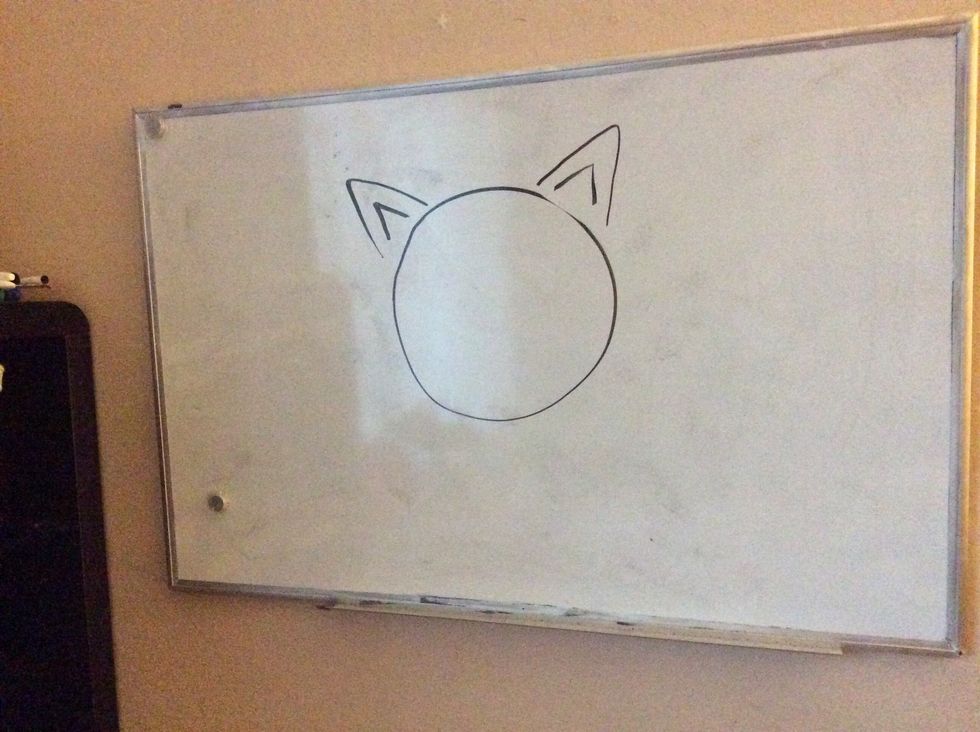 Draw a smaller triangle inside the bigger triangle.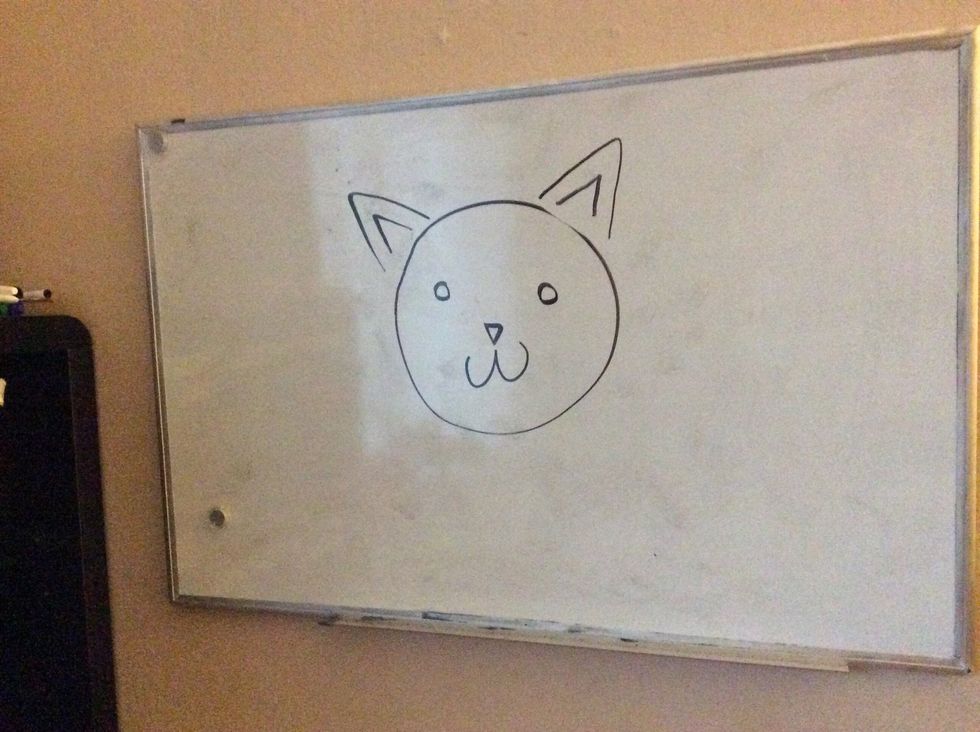 After that, draw a W shape below the upside down triangle.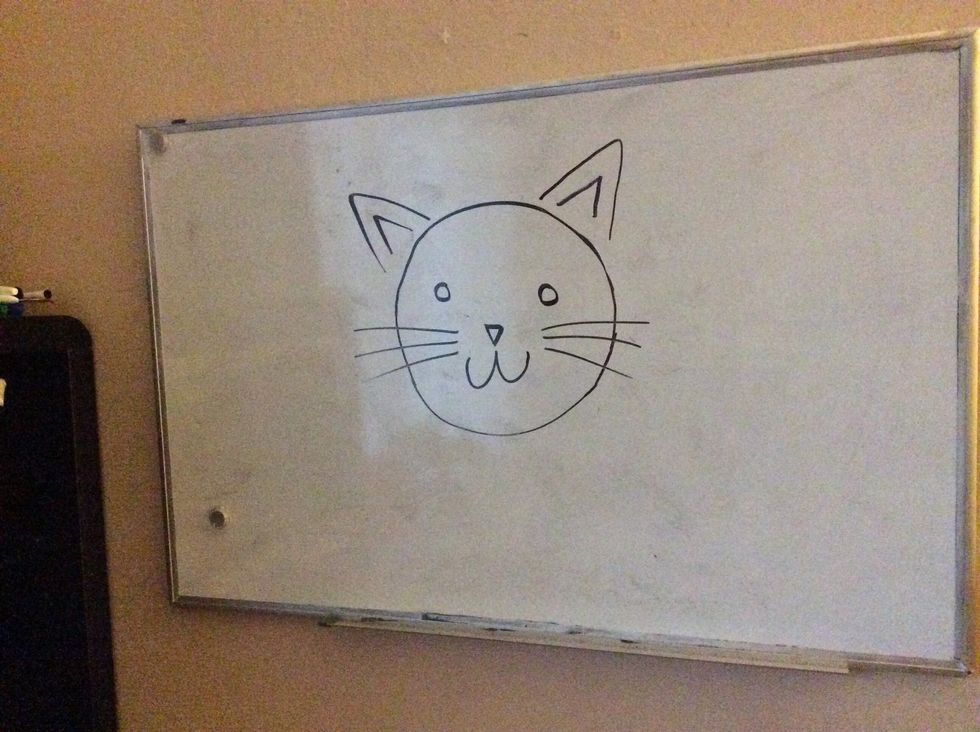 Finally, draw 2 lines(they don't have to be straight) in the middle on the side of the big circle and make sure they are on the left and right.
If you would like, you could edit your cat and add some details to it.