I drew this up just a moment ago, this is a basic cat (with a few added stripes) that I will teach with.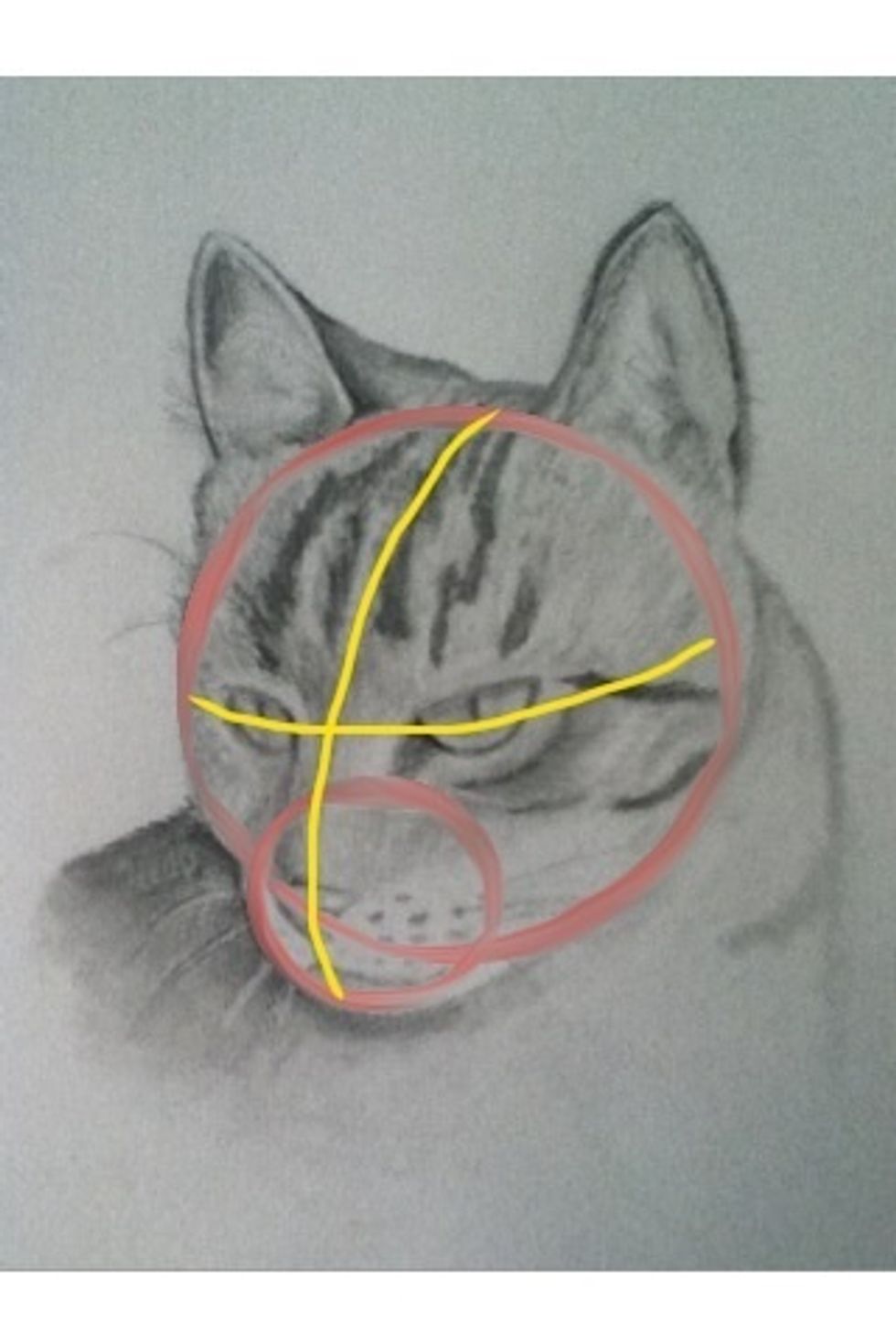 First draw the artist lines to help u determine where the eye line is, where the mussel is, and the nose line is. Draw two circles over each other, a smaller one for the mussel.
Now the yellow lines show the extra forms attached to the basic head form, such as the ears and neck.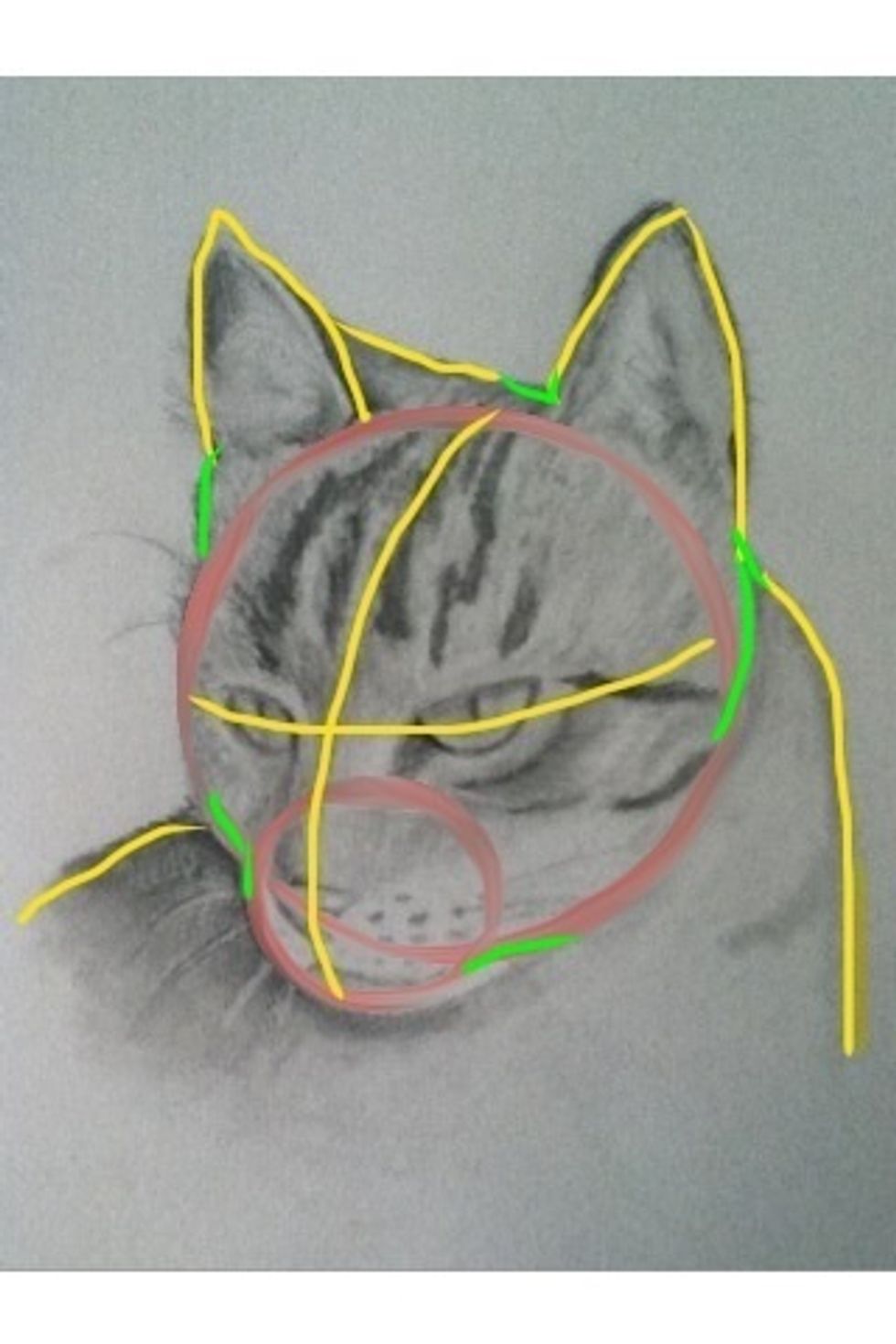 The green shows where the lines connect to form the entire head as a whole. Erase the red lines not touching the green lines.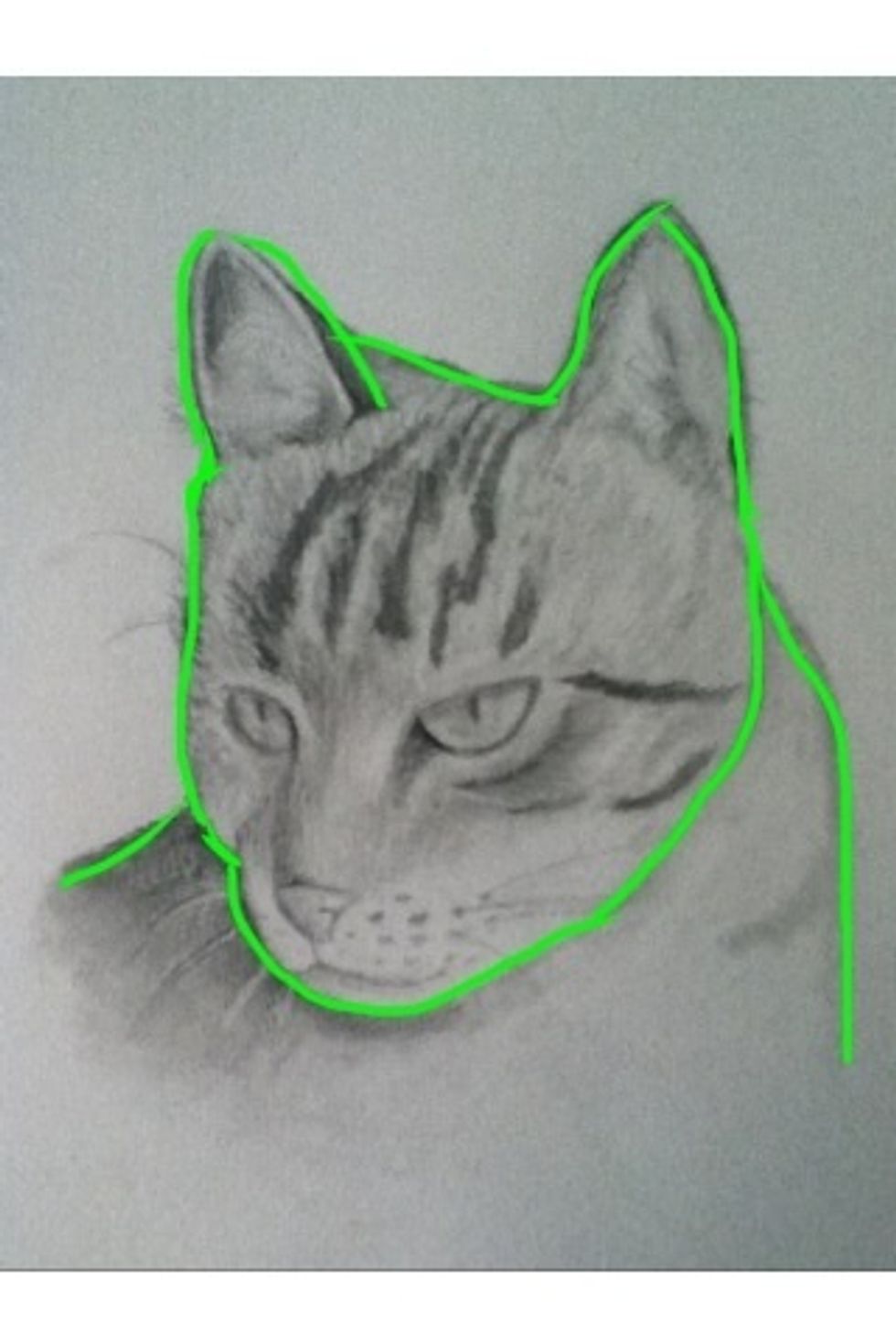 The green shows the form if u were following along up until this point.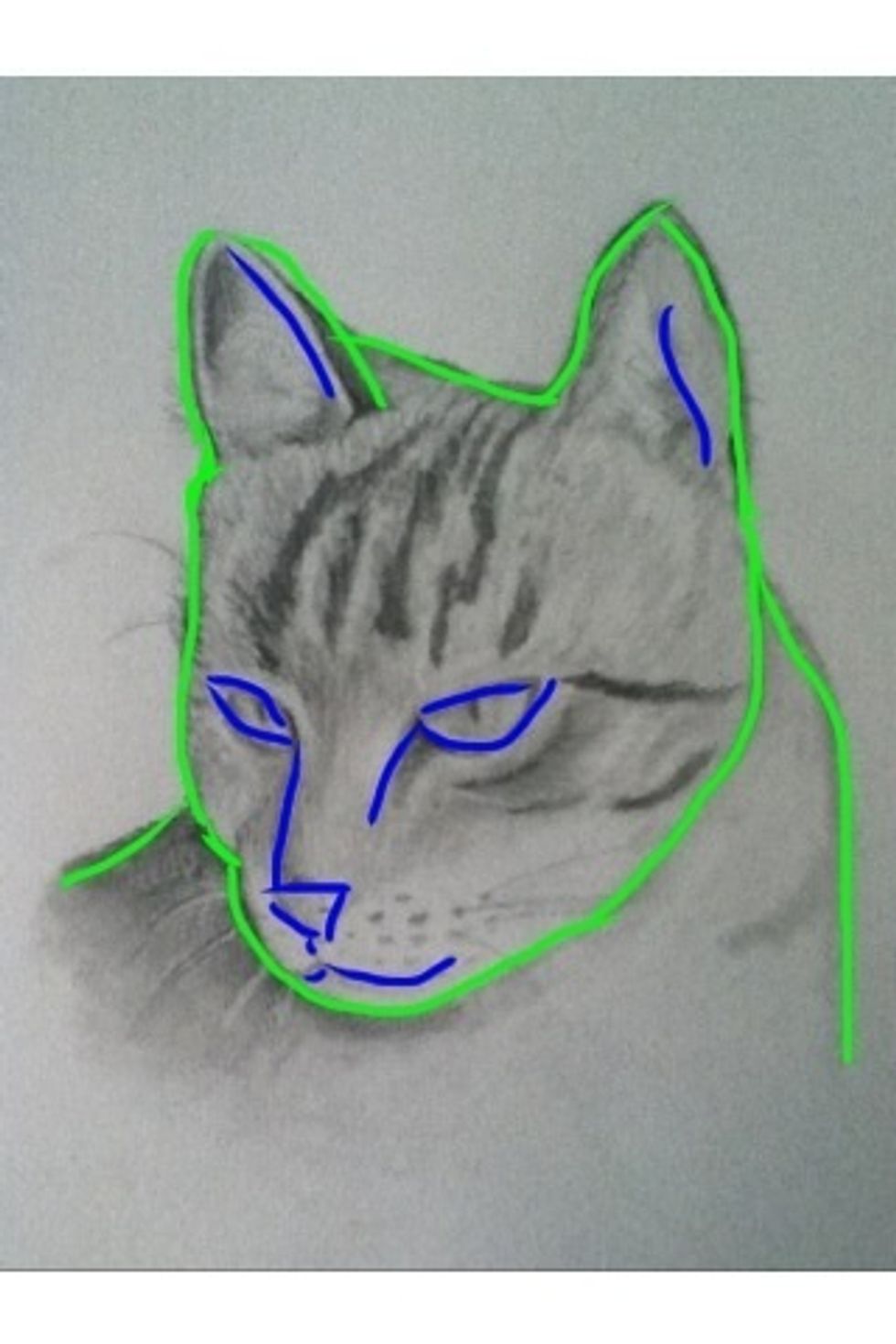 (sorry about the lines, in working with my iPod here) in blue are the main features drawn in. Cats have oval eyes and usually have a flat top, a triangular nose, and a long flat nose up to the eyes.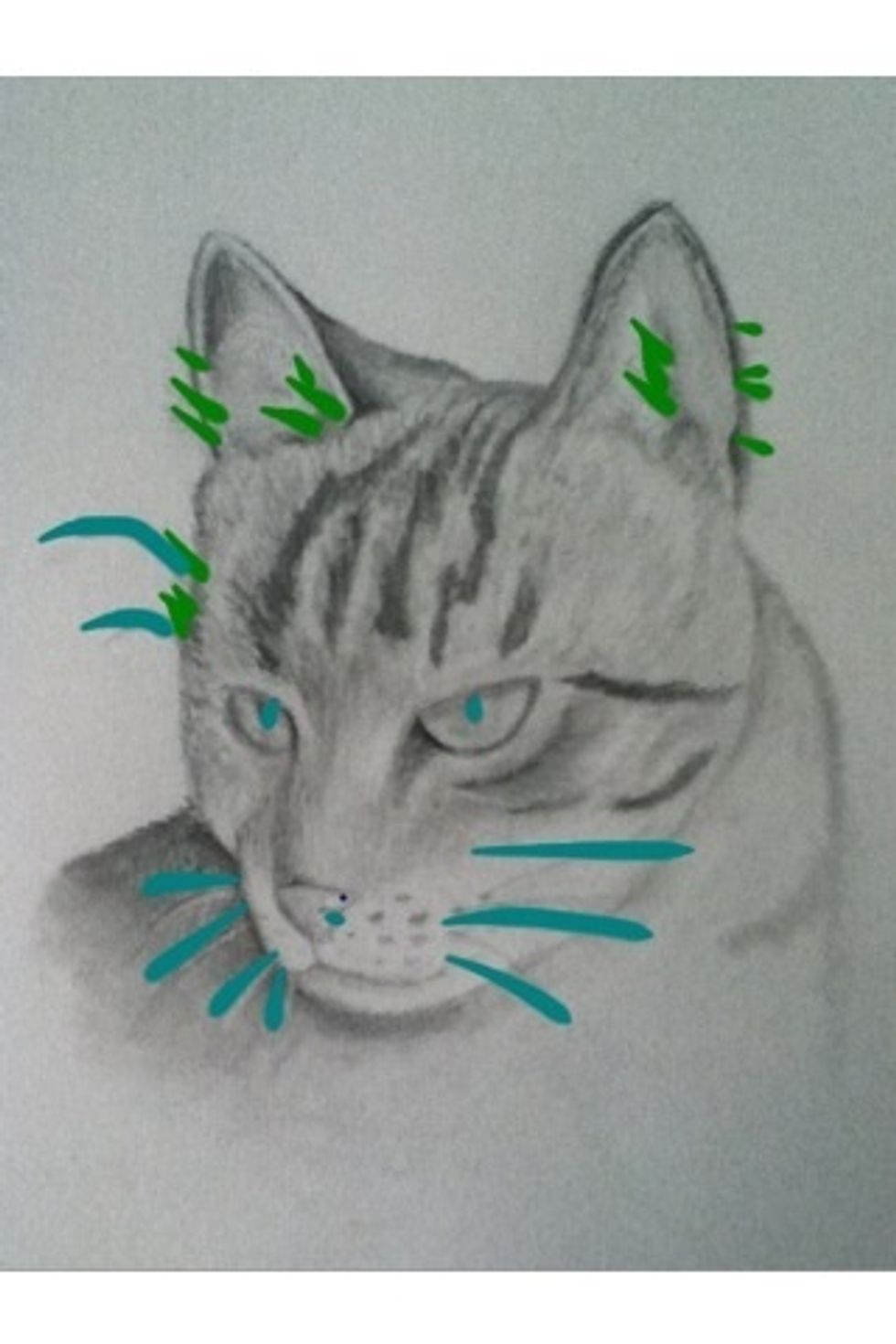 Once the main features are put in, add the details such as the line in the nose, whiskers, and hairs from the fur of the car that show in the background. Don't forget the dots where the whiskers meet.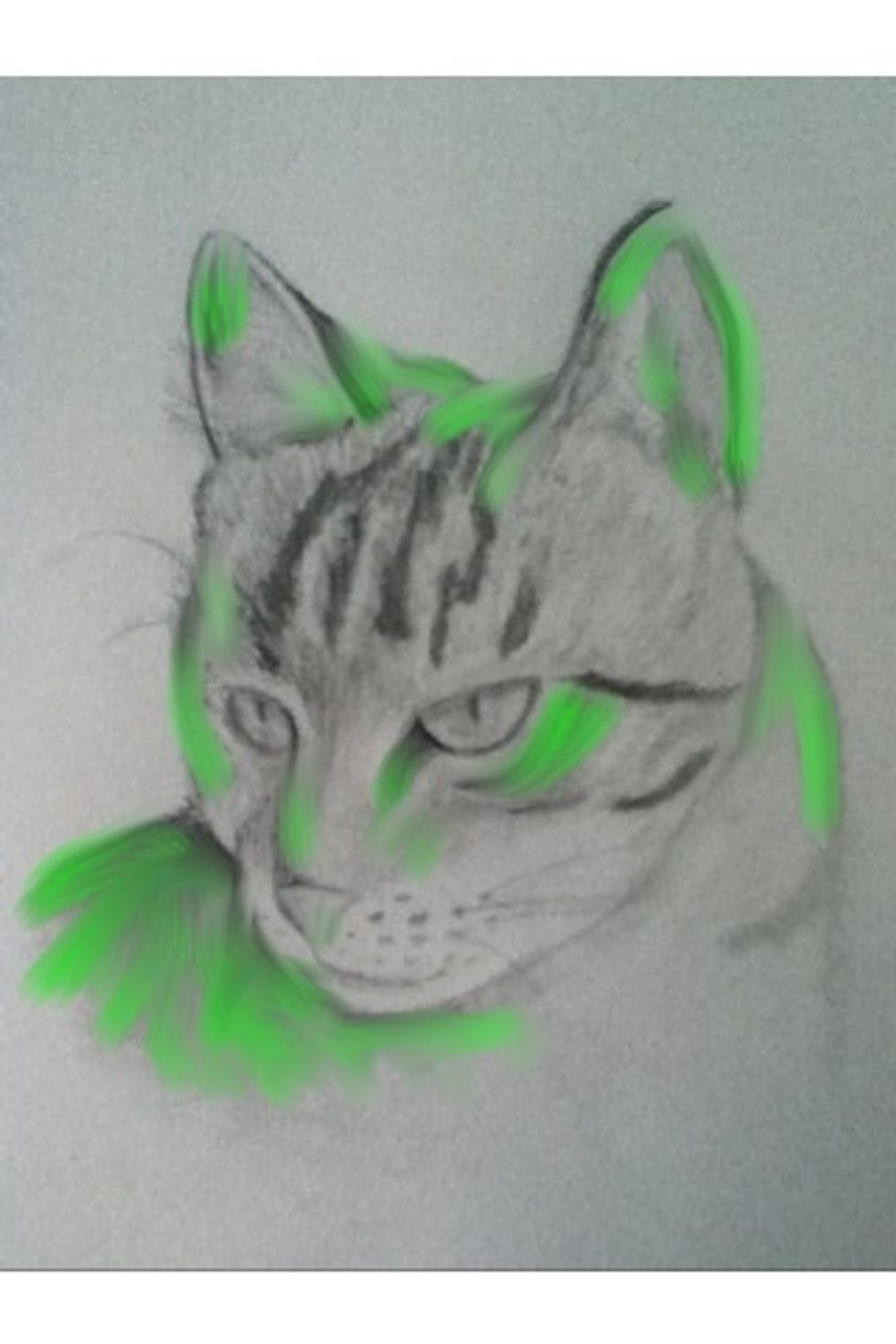 Shading is important in order to give your cat life. The cat has specific shadows in the ears, under the chin, and the eyes. I chose to show the light as if it was angled high in front of him.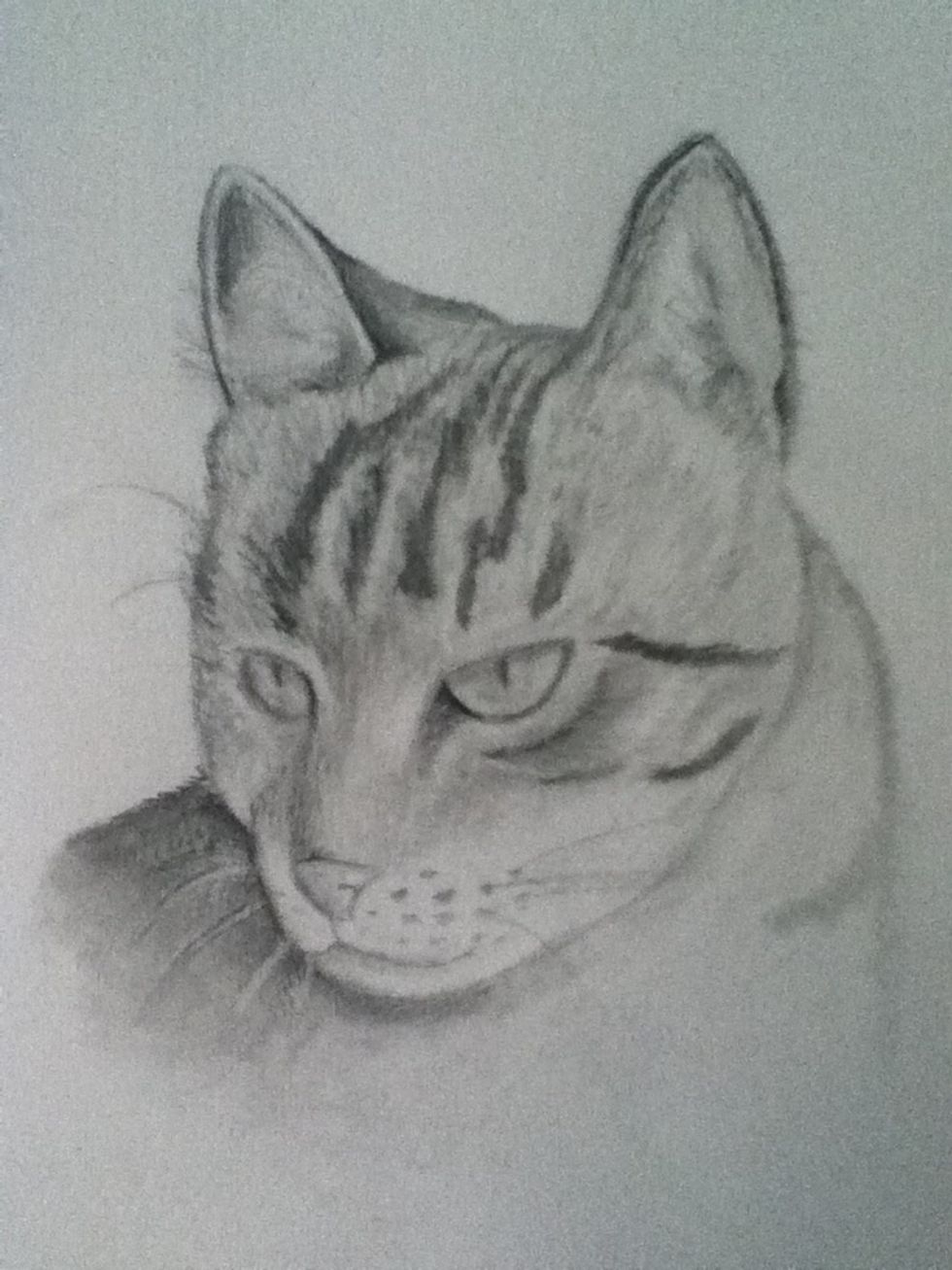 Ta Da!!! U have a cat, the instructions where basic but will get you started on the structure of a cat, add your own twist with stripes, spots, dark and light shading, etc!!!!
Please comment!!!! And request for more guides!!!
The creator of this guide has not included tools
Allie Bauer
Omg, Over 1k followers!! Please follow/comment!! I am an artist, singer, dancer, actor who specializes in ceramics and pencil drawings.