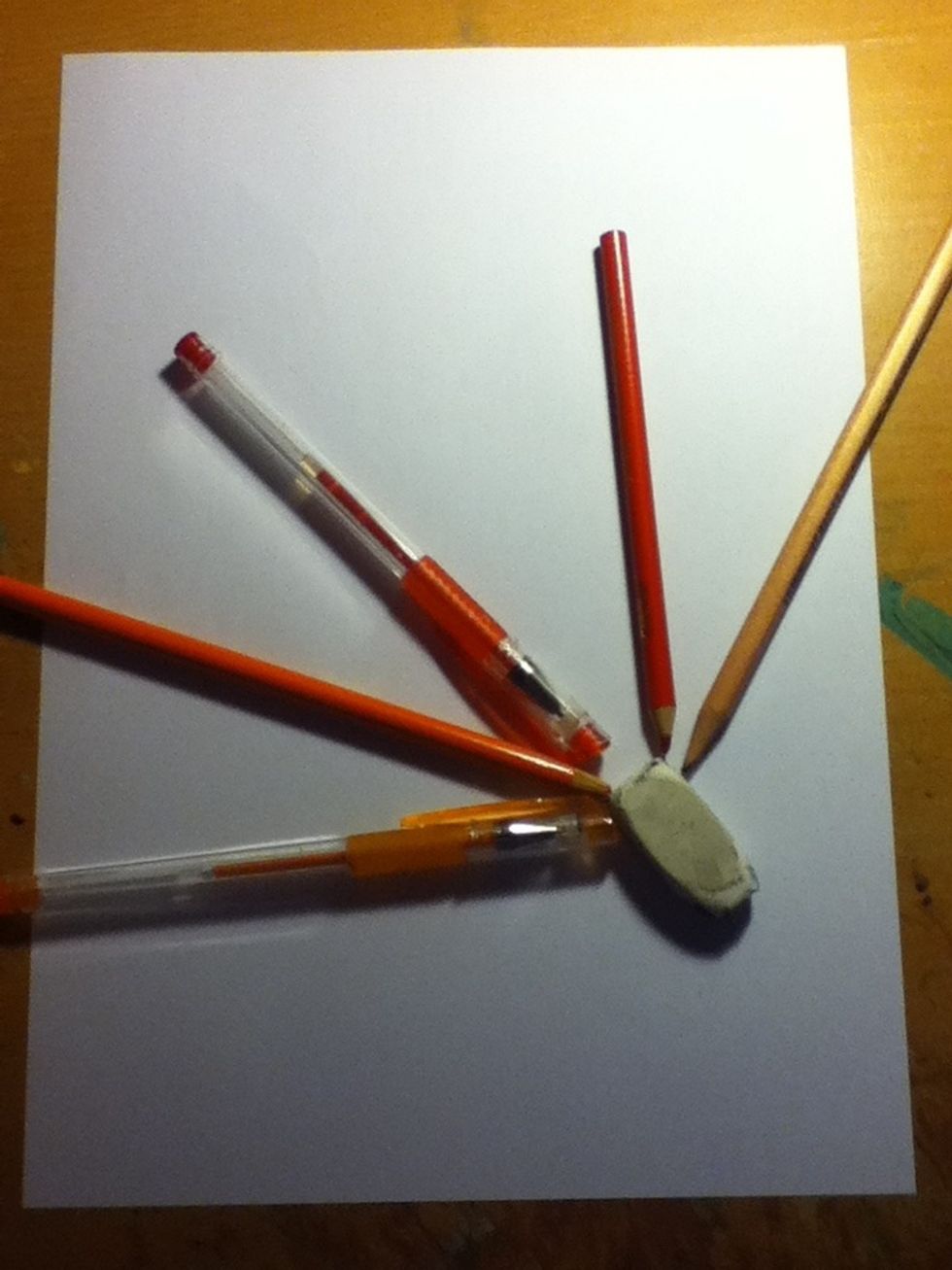 Sorry; the red pen is supposed to be gold
If you have some blunt pencils,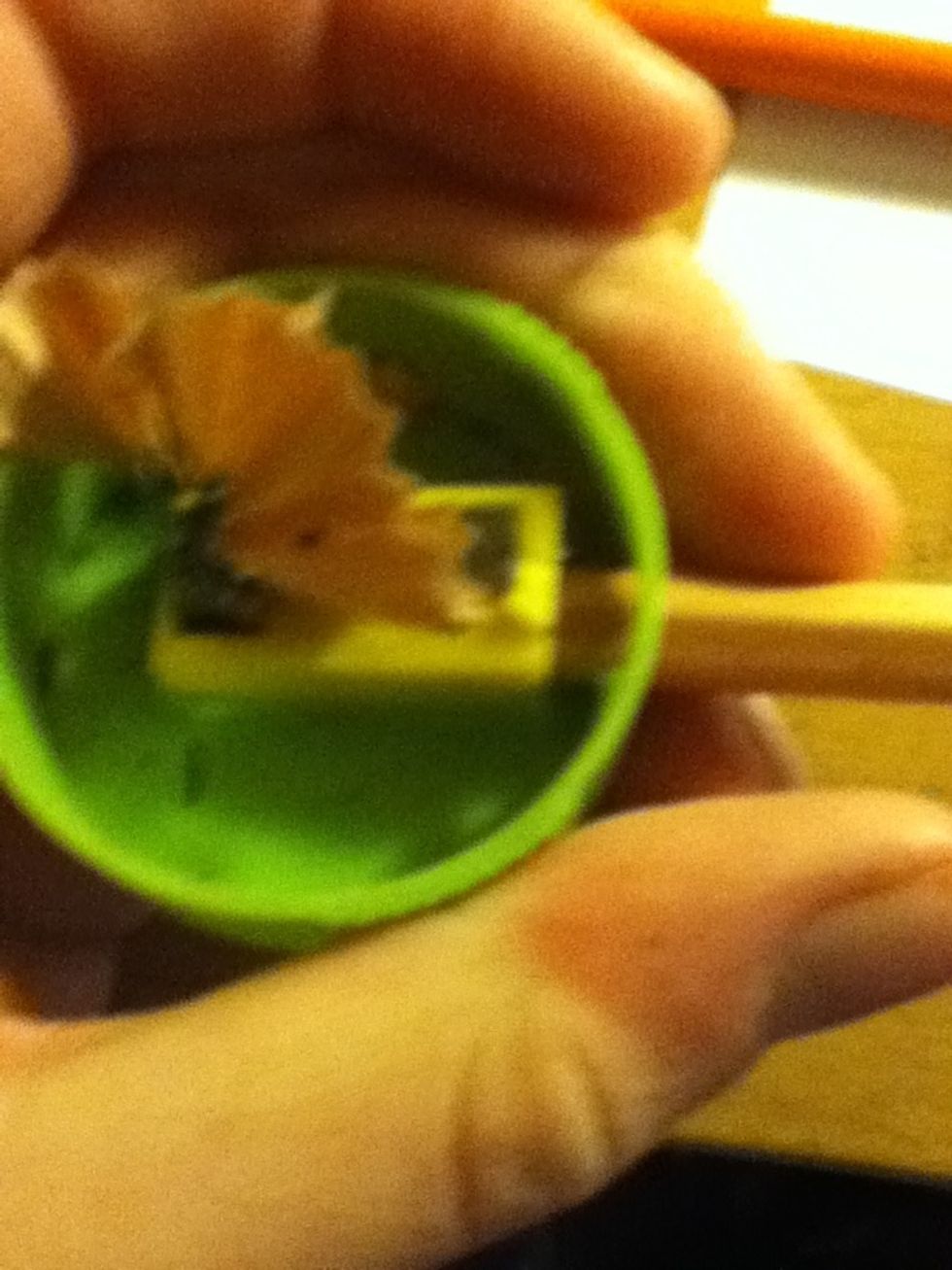 Sharpen
Until they're sharp!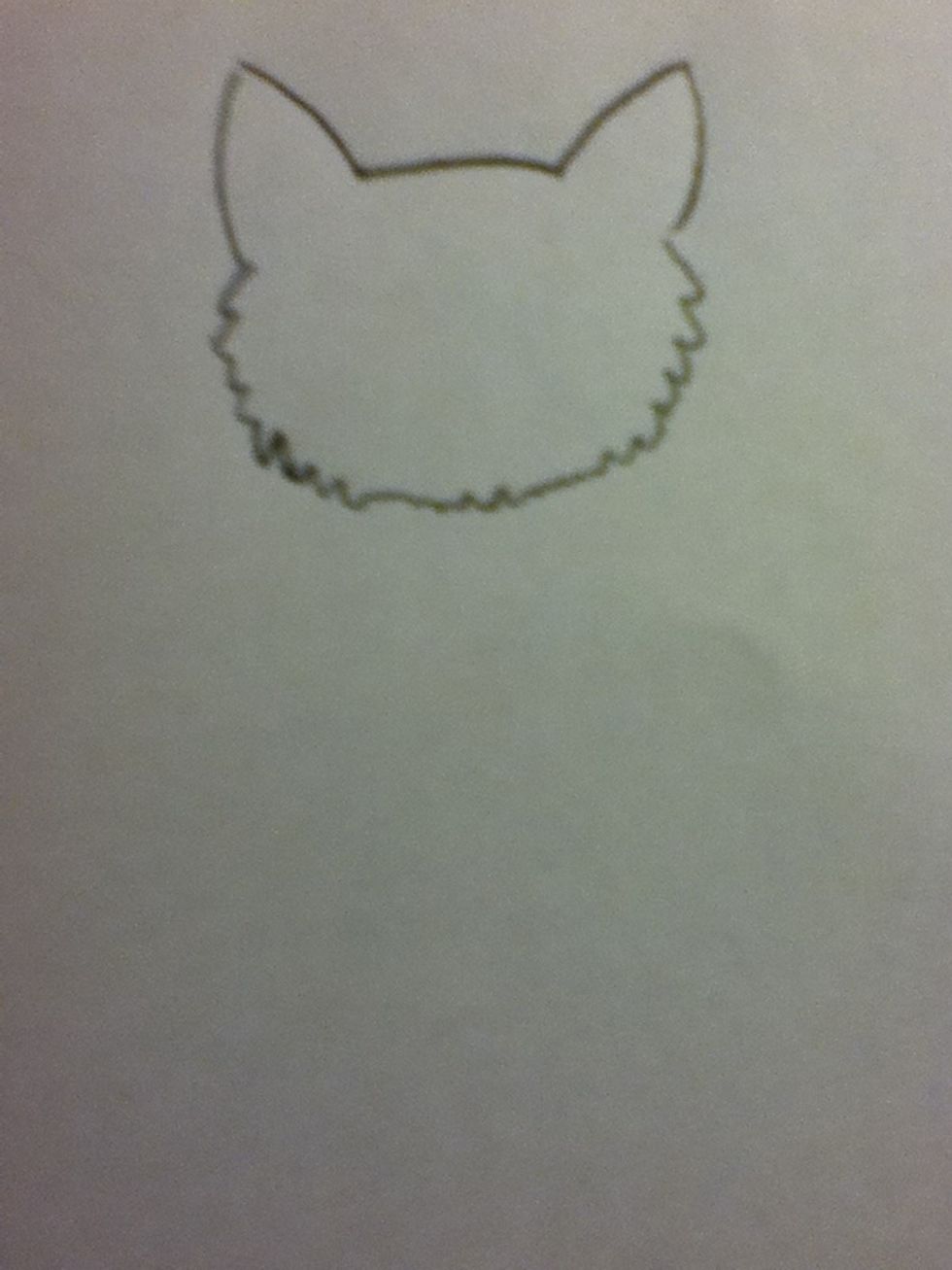 Okay now for the cat draw a head and some ears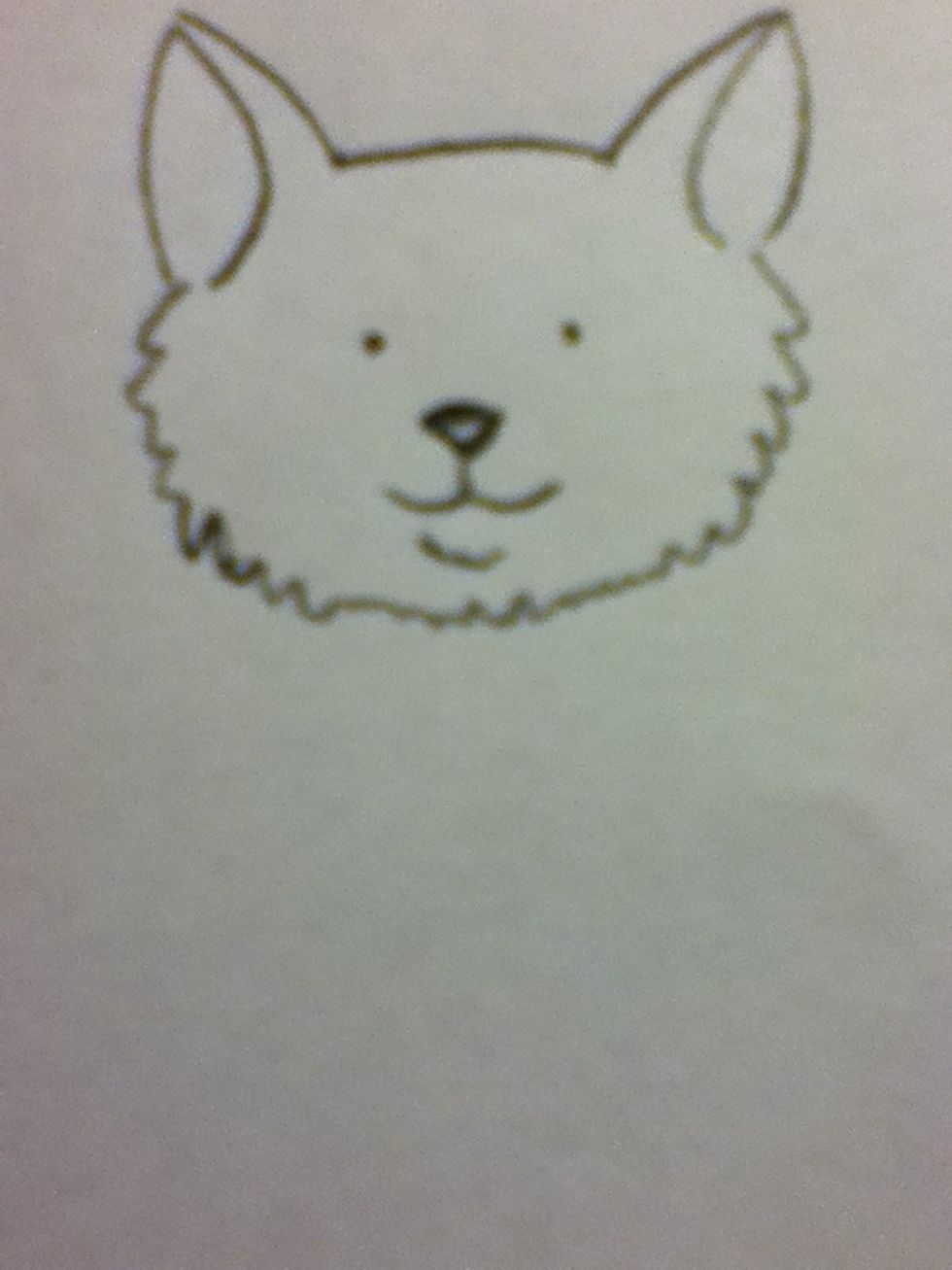 Add a face,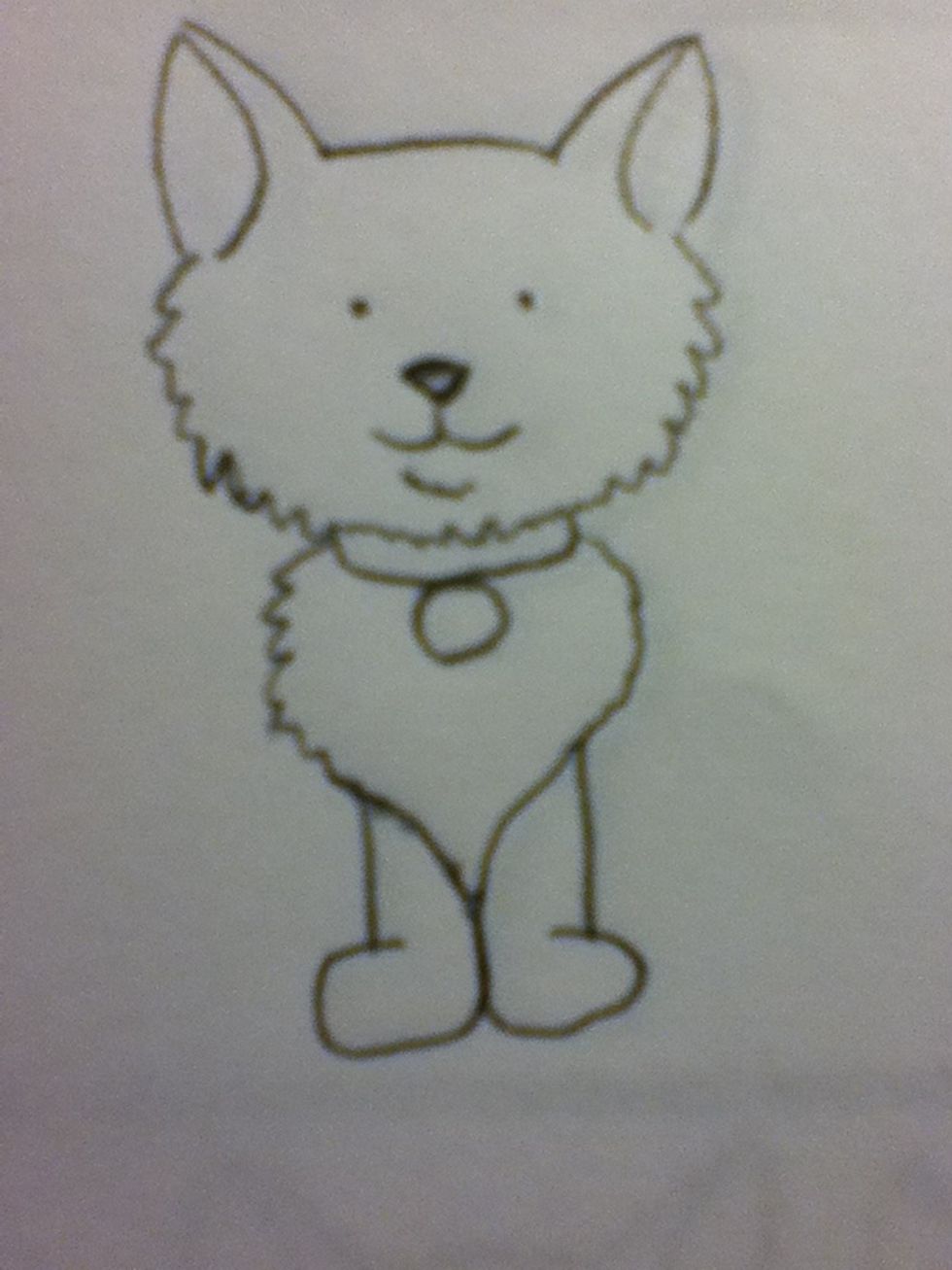 Some front legs,
And some back legs too!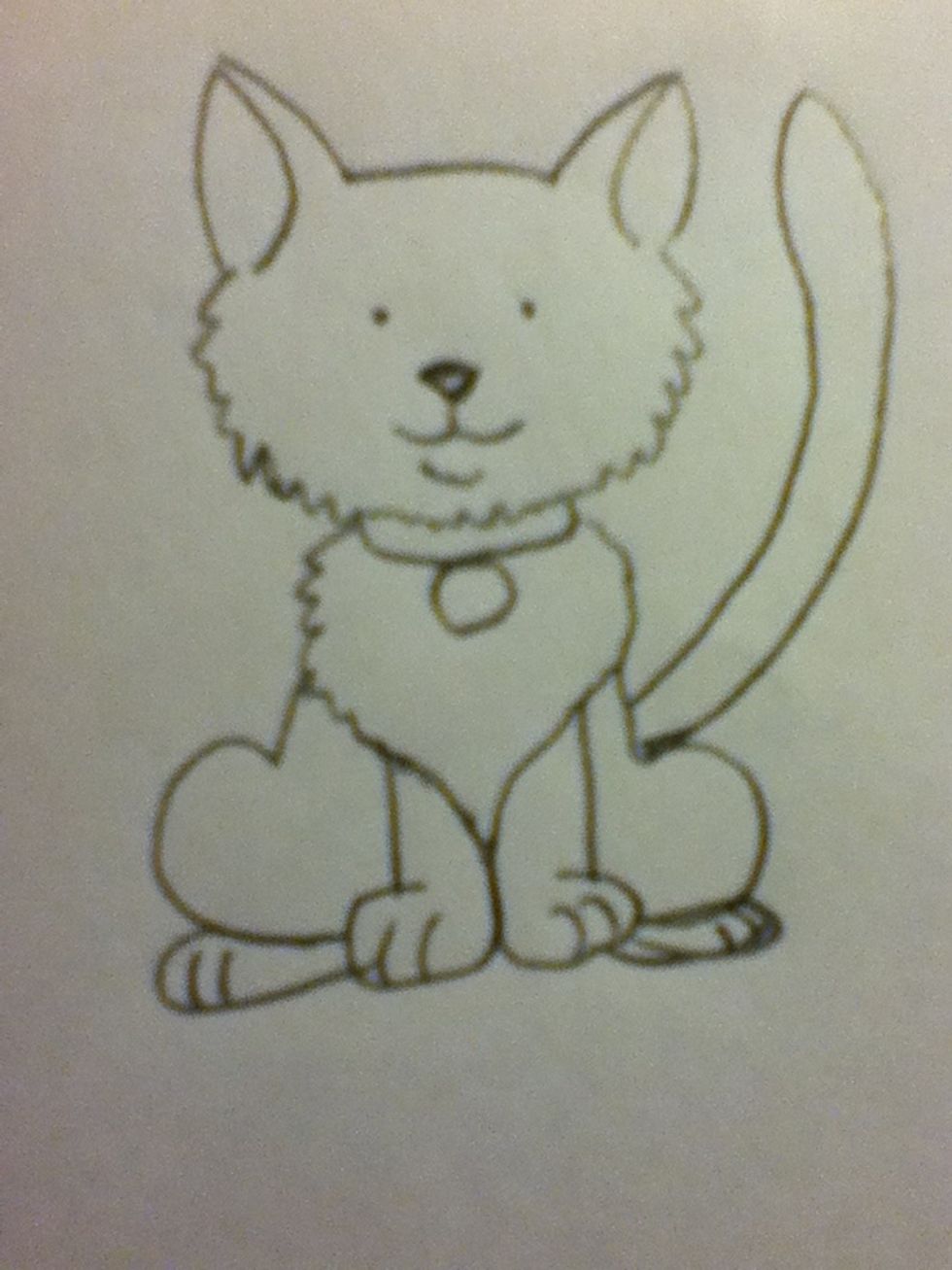 Don't forget the tail and the claws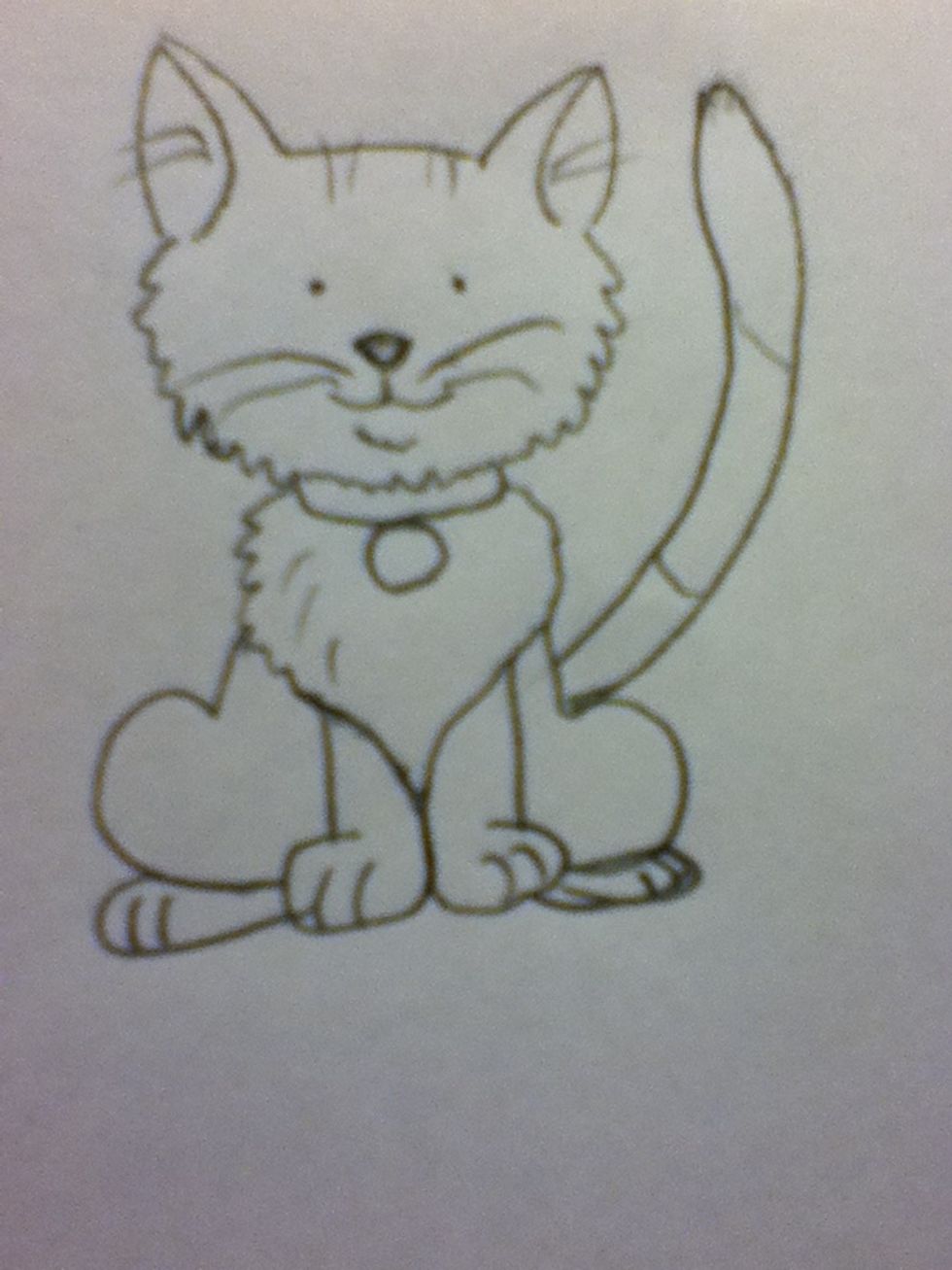 Whiskers
Take your coloured pencils
Grab the red and do funny tornado shapes, this is optional, you can colour it however you like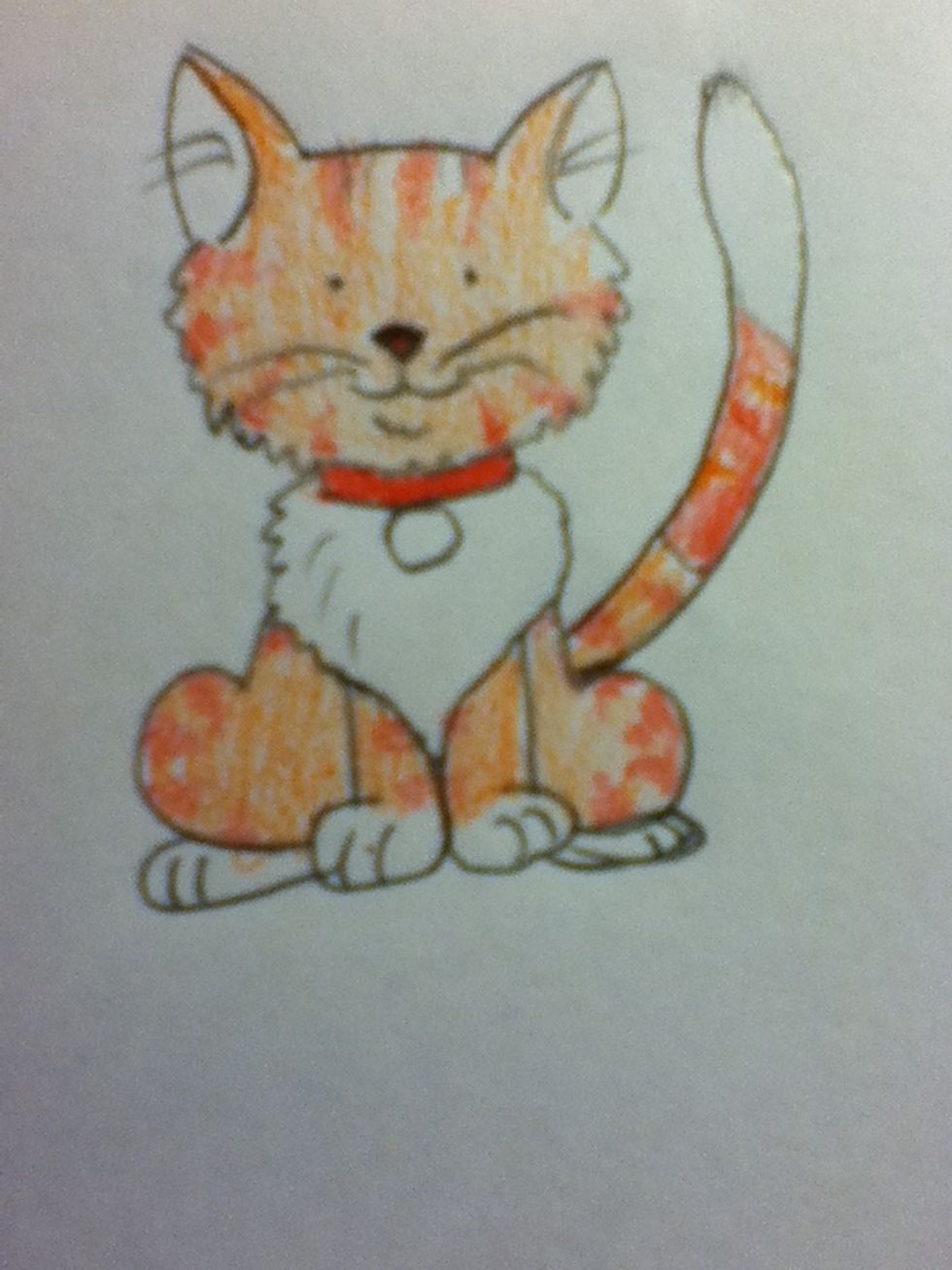 Colour in the rest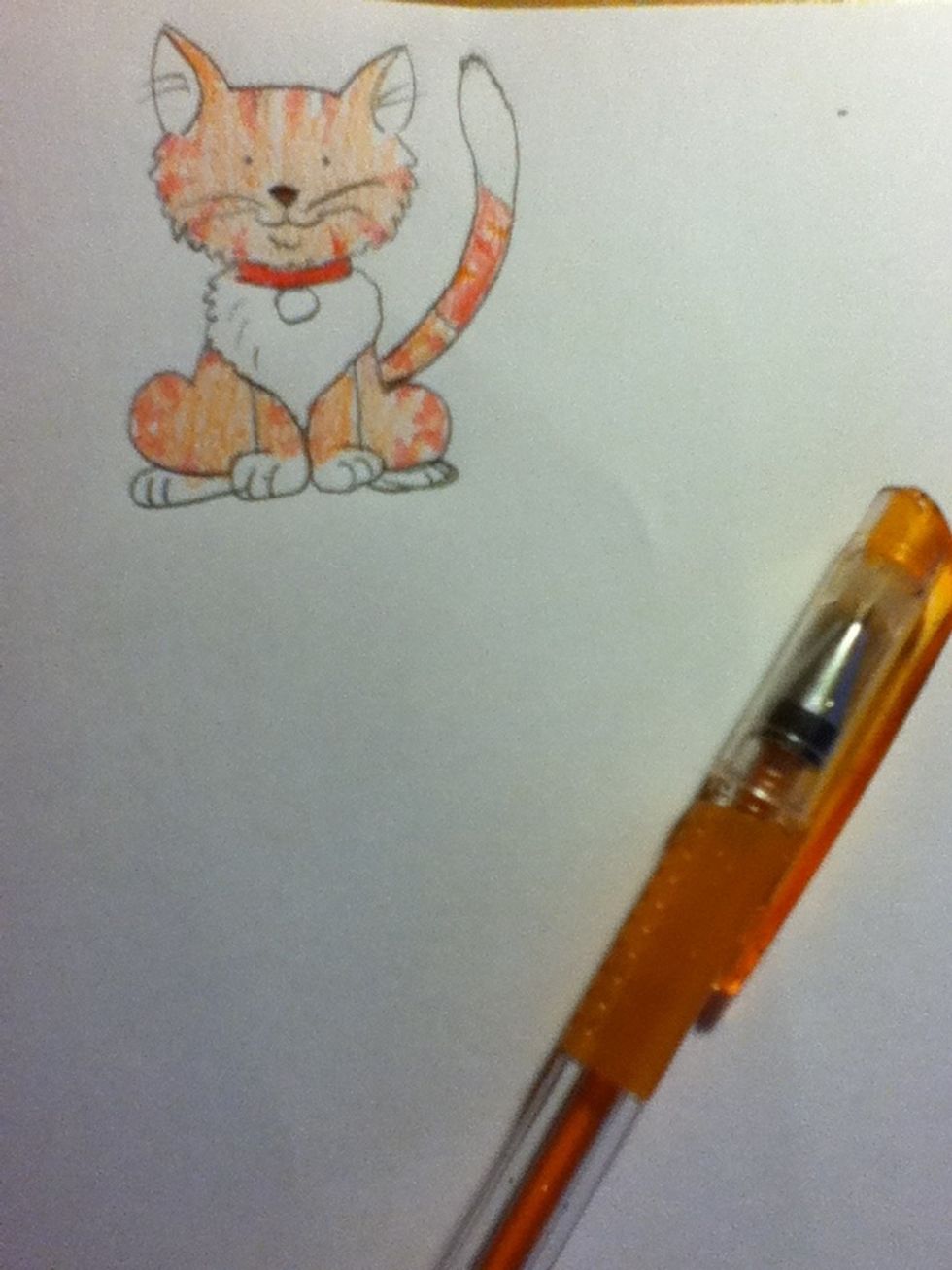 Take your orange pen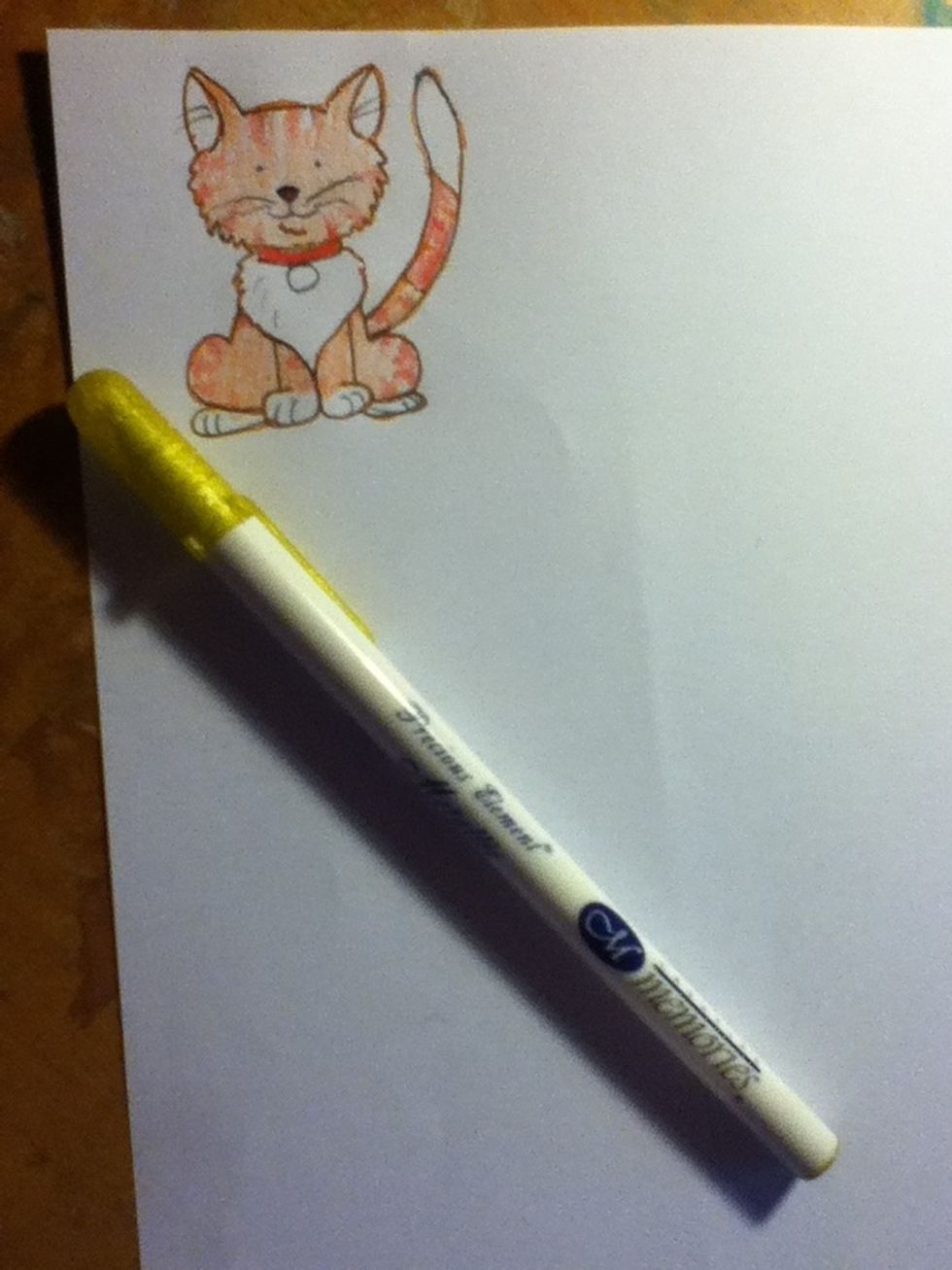 Go round the out line, then get your gold pen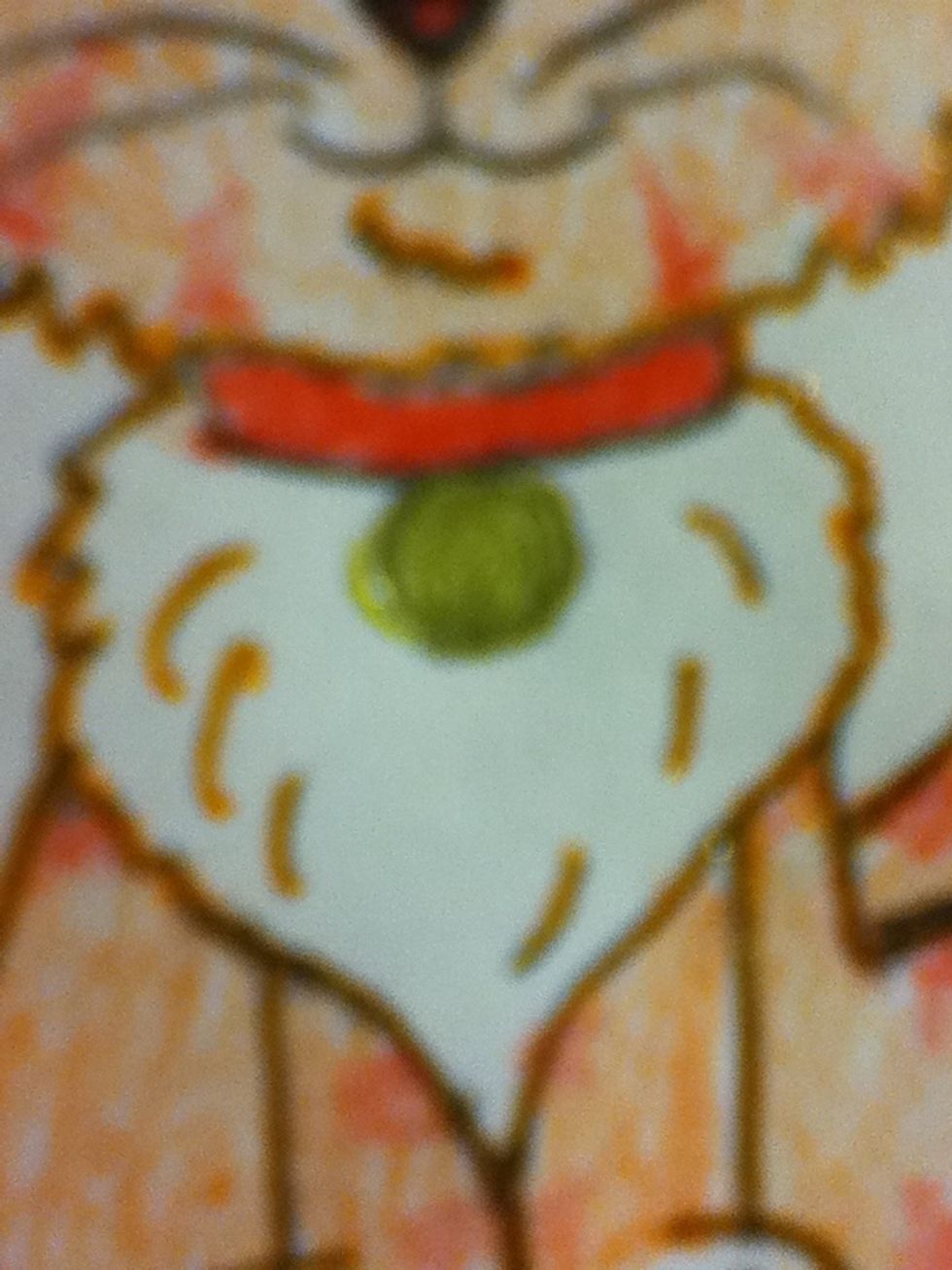 And colour in the tag thing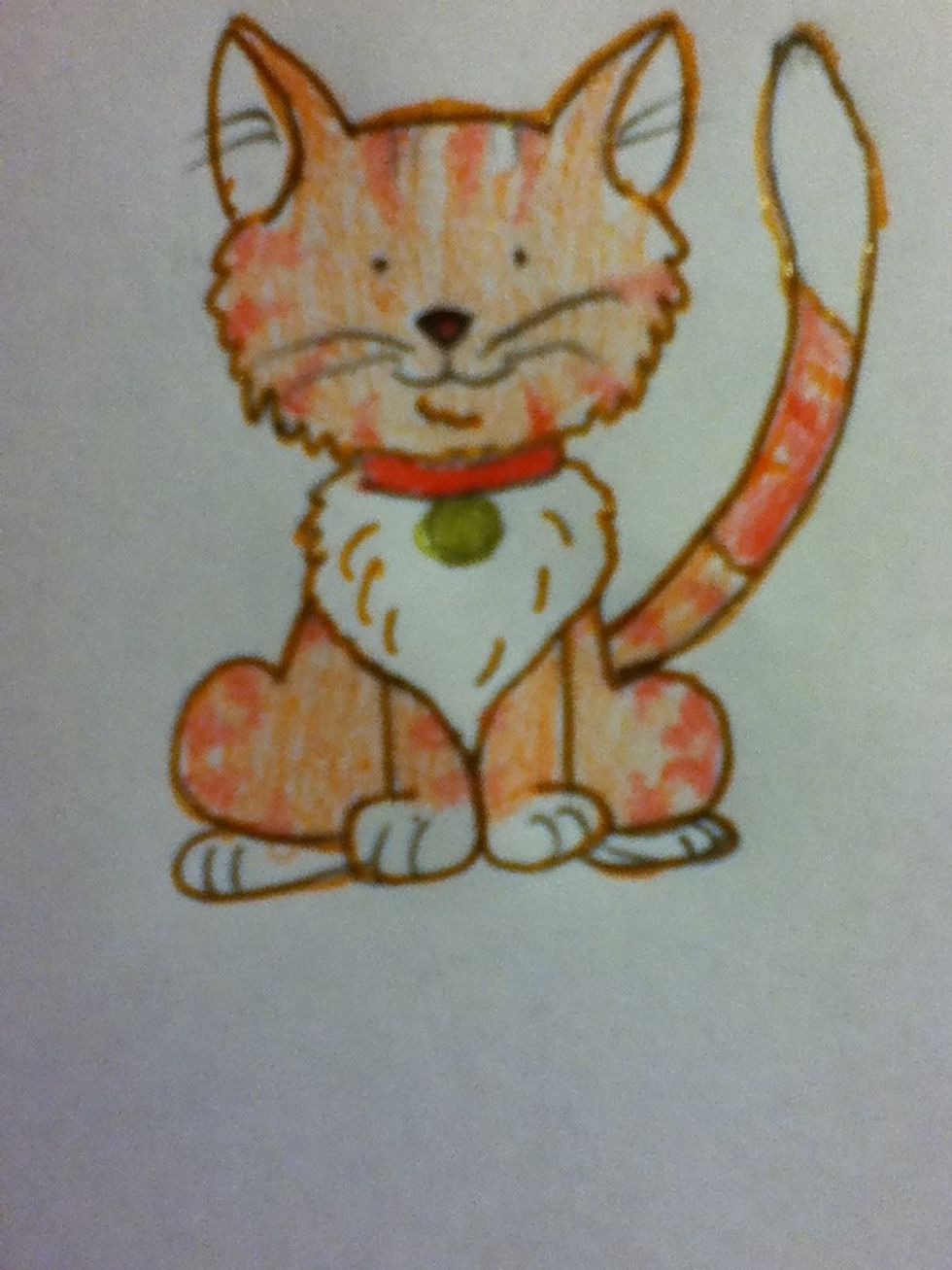 Tada!!!
Paper
Pencil
Orange and gold coloured pens
Orange and red coloured pencils
Eraser
Liz .
Hey there! \nMy name is Liz and I'm from Australia. I hope you enjoy my guides \nDon't forget to like, comment, follow and request, it's much appreciated ?