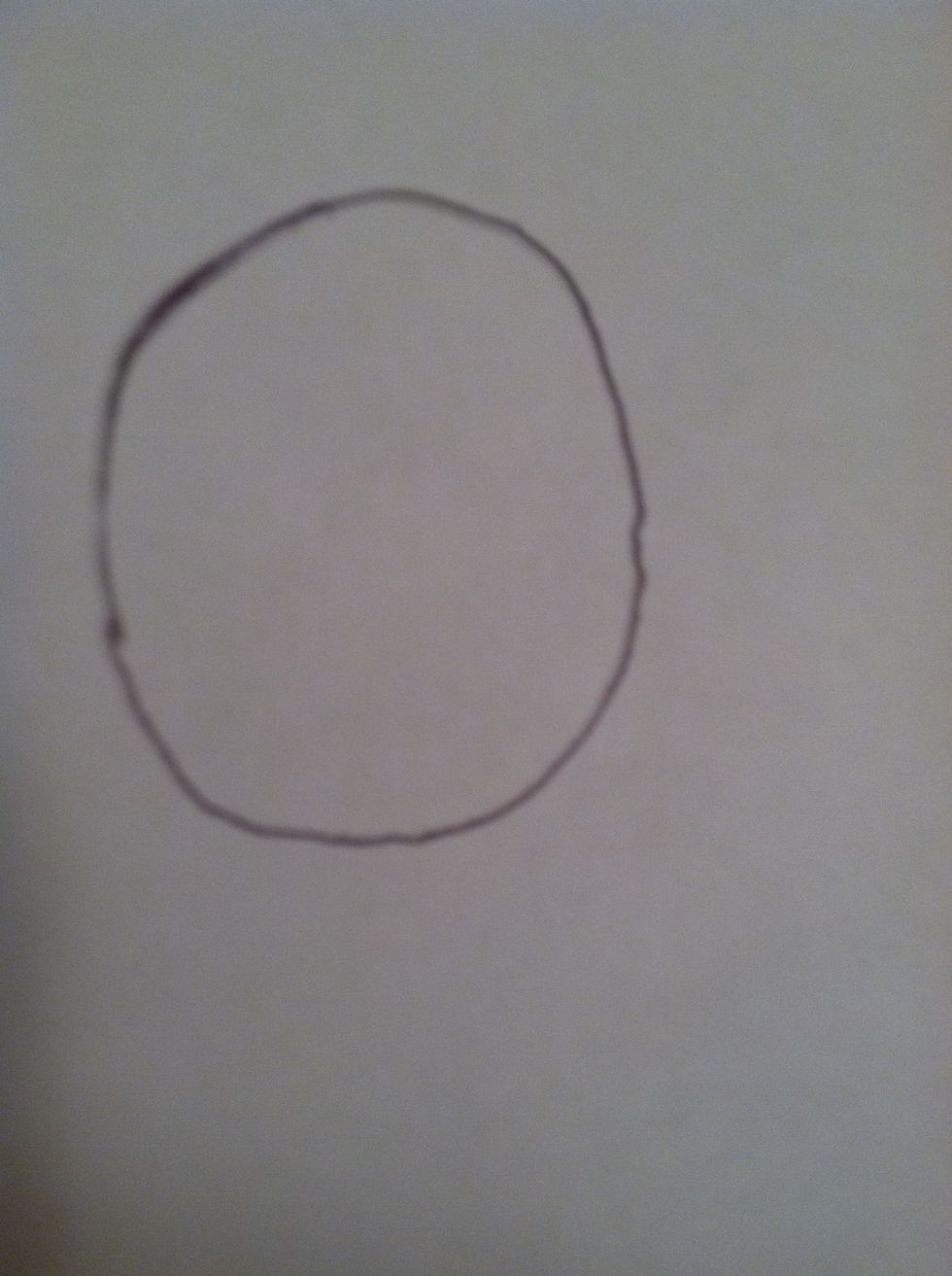 Draw an egg shape for the head.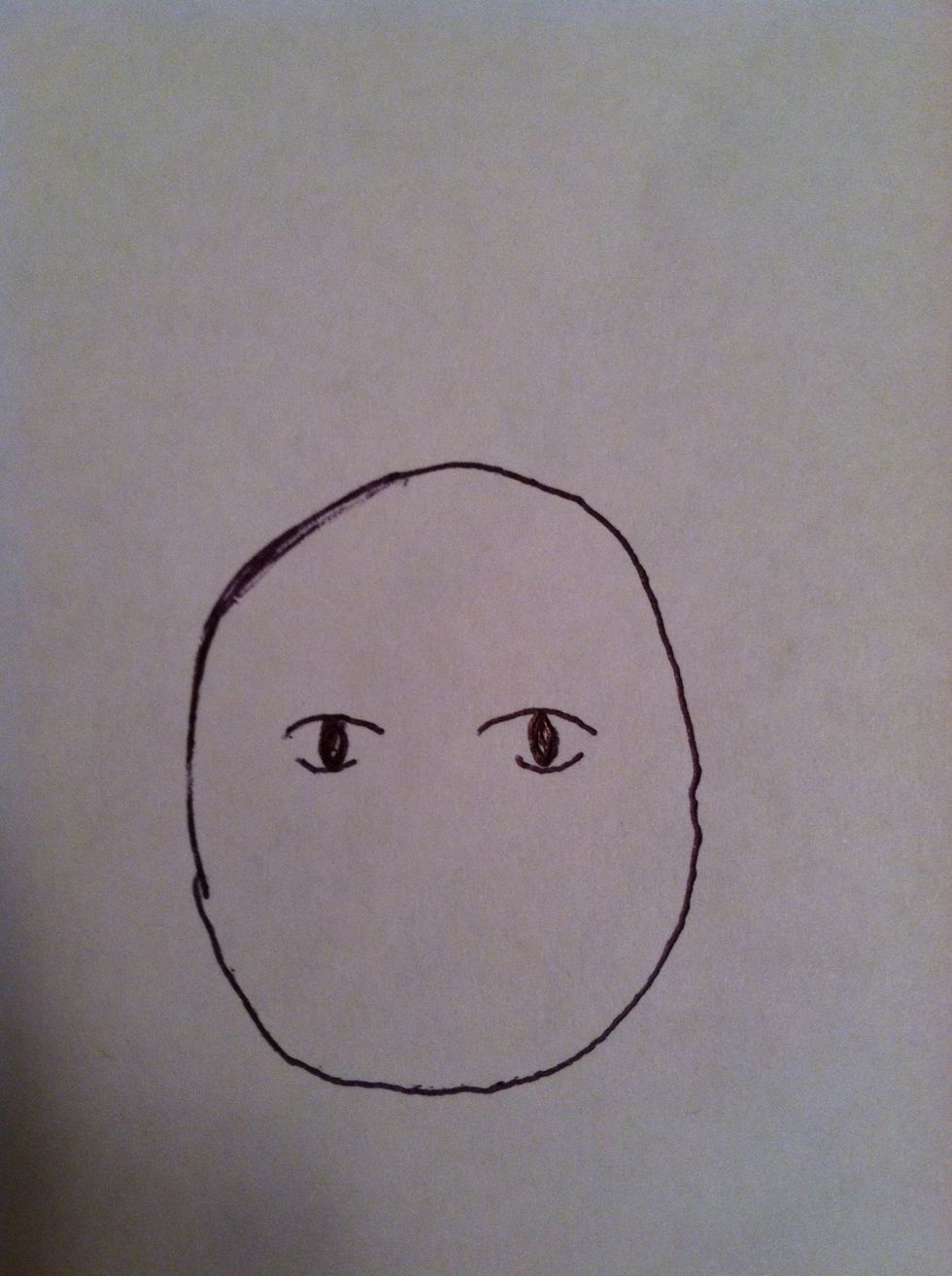 Add eyes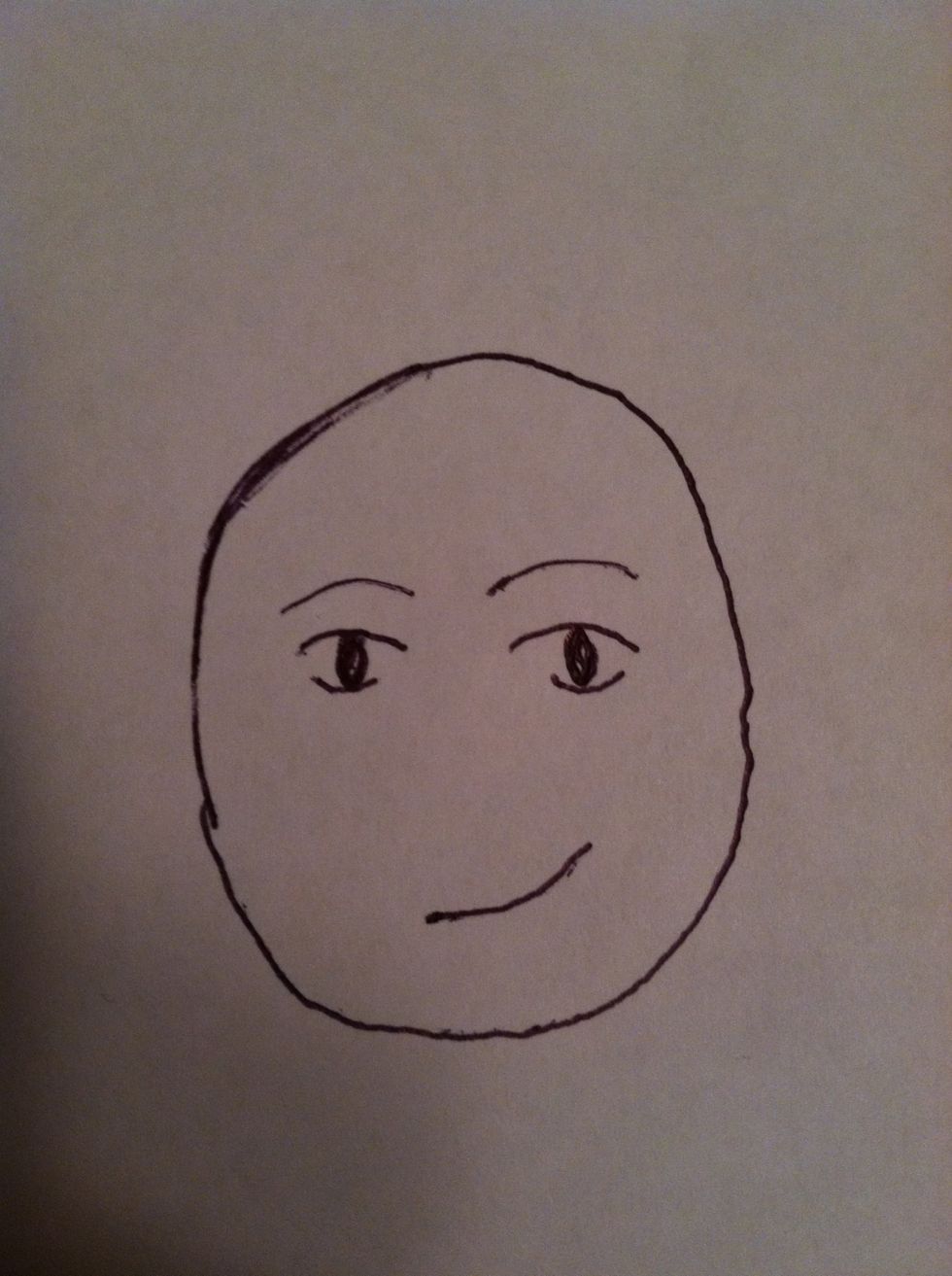 Add eyebrows and a smirk.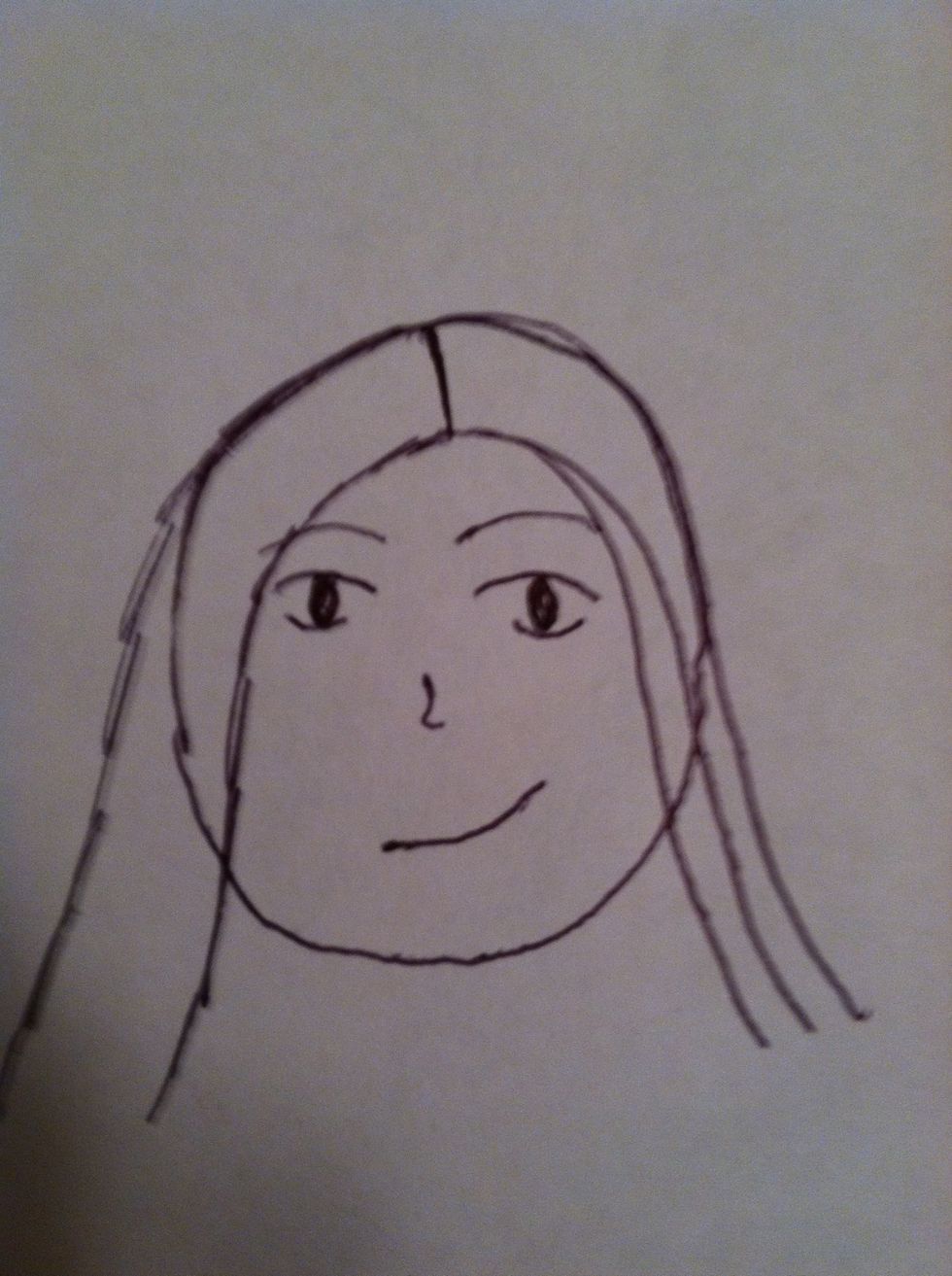 Add a hair outline and a nose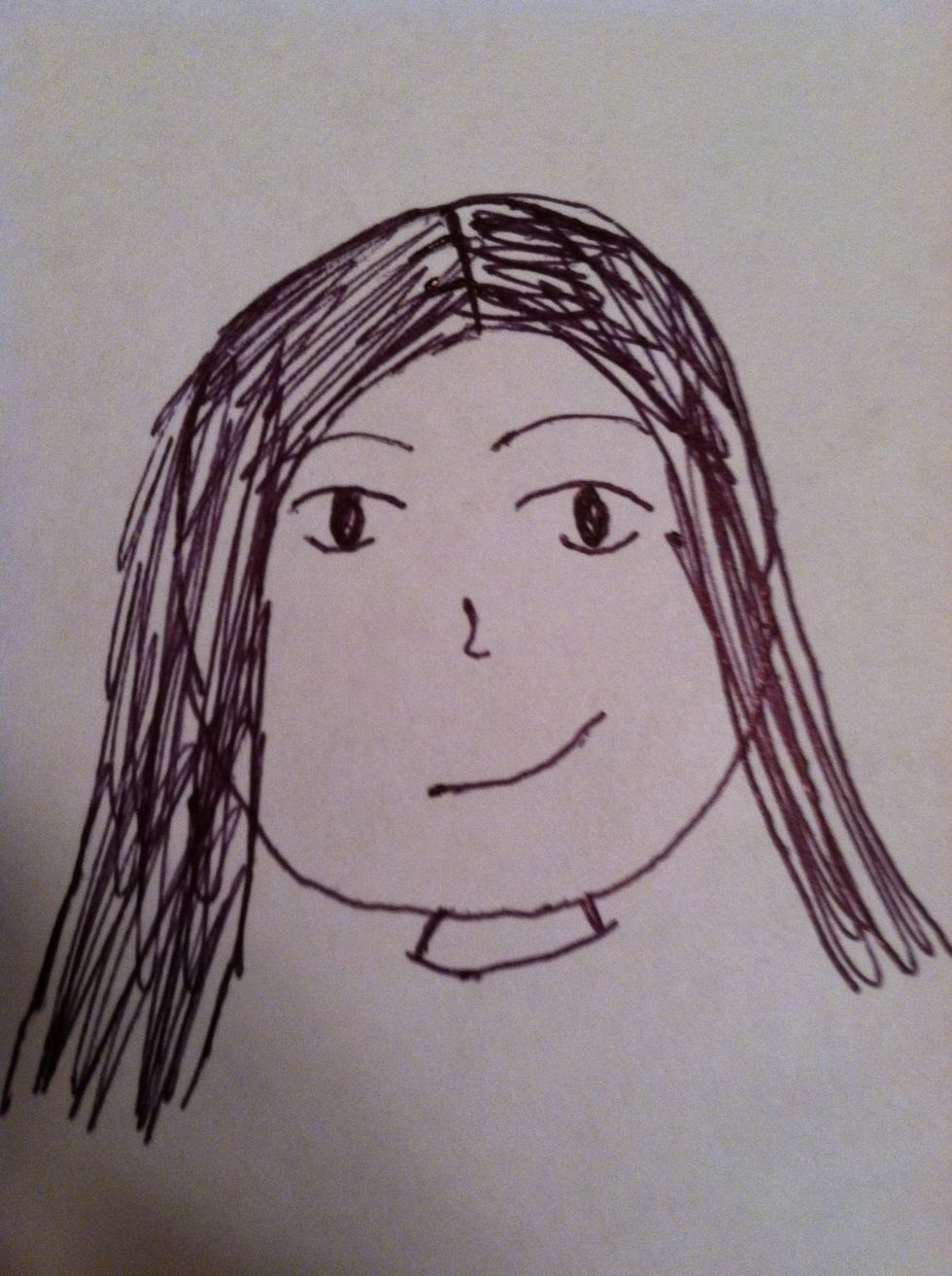 Fill in hair and add a neck.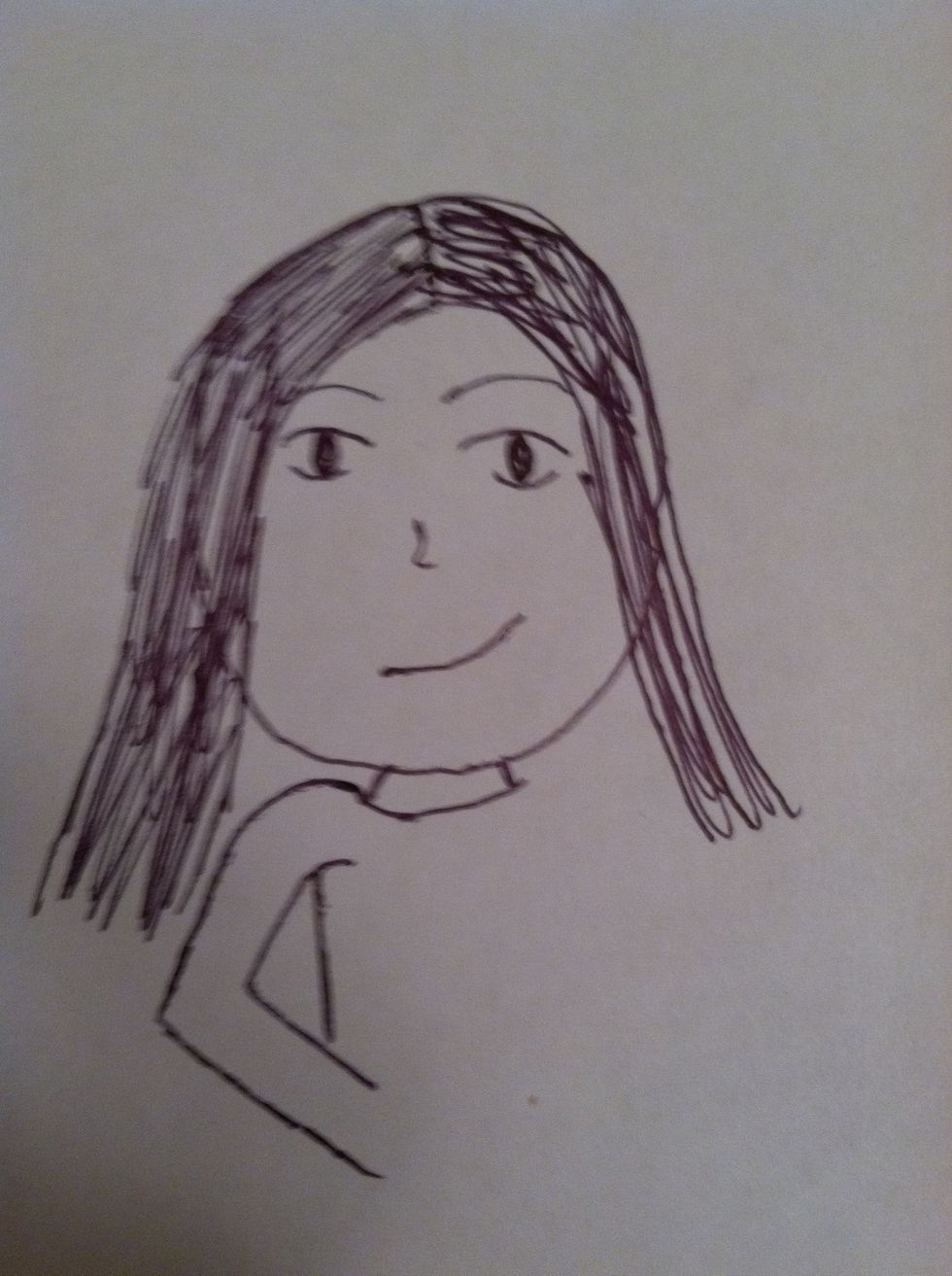 Add an arm and a line for the body figure.
Add fingers, another arm and body figure.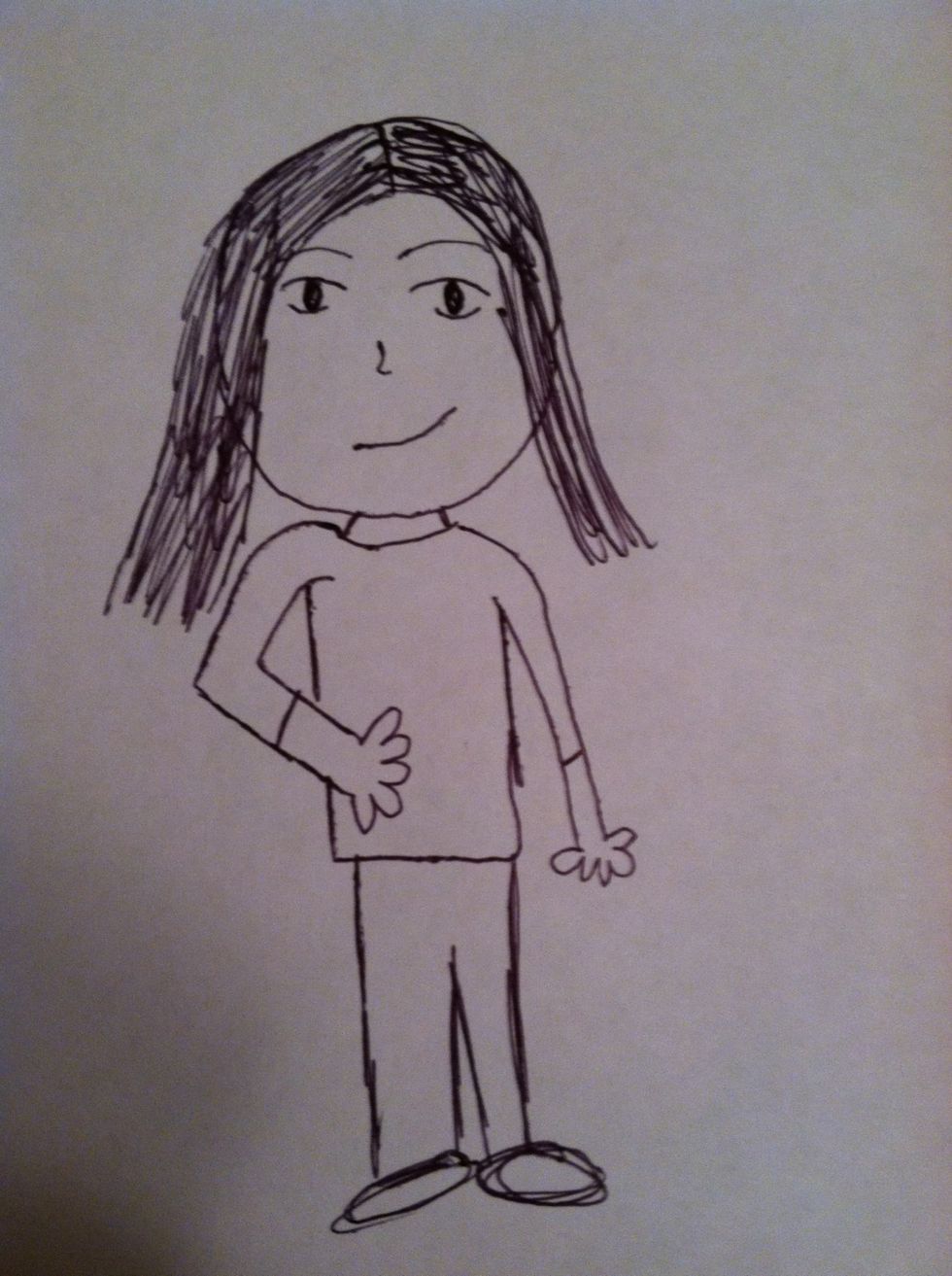 Add leg lines and connect them. Add oval feet.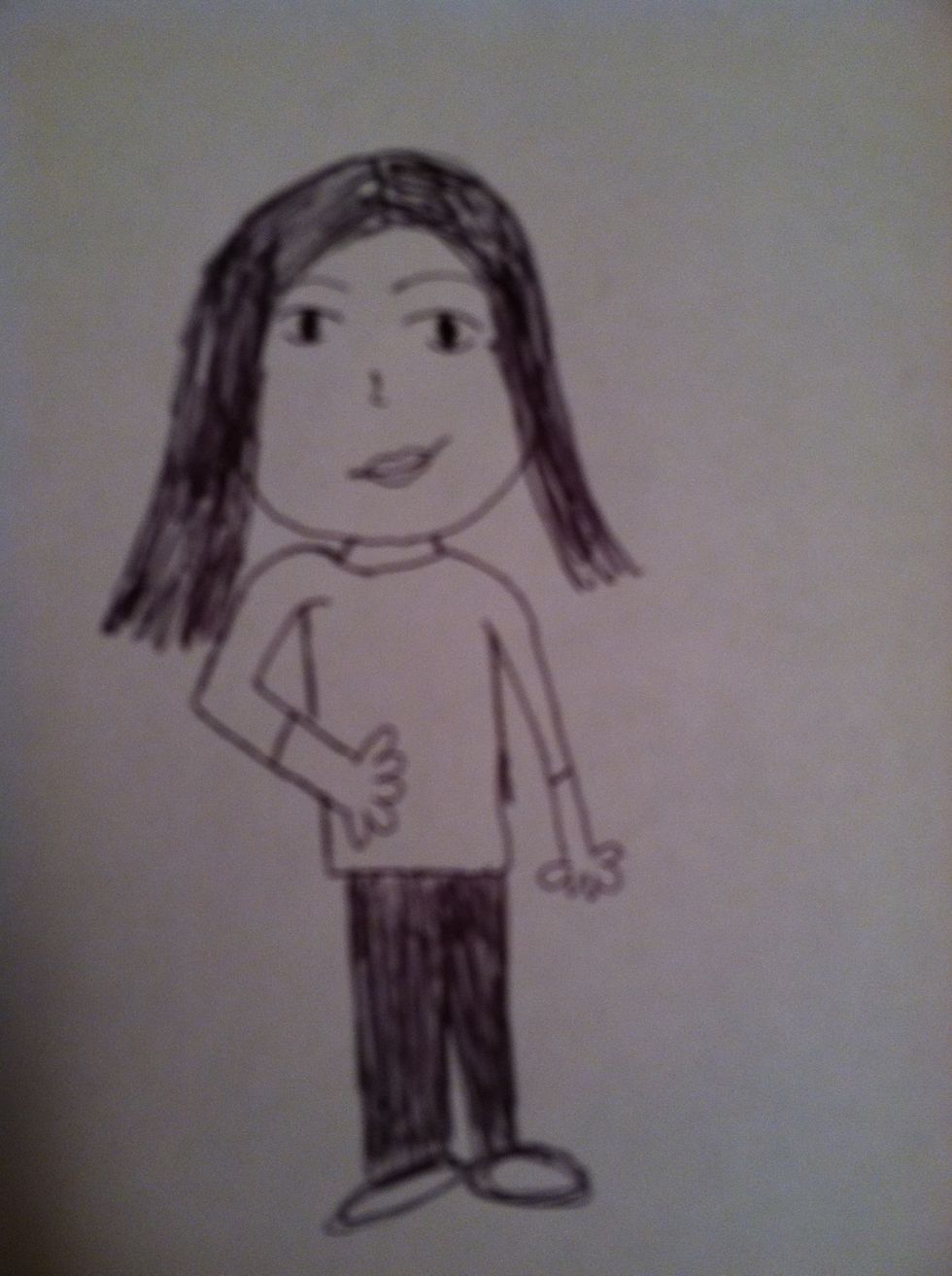 Fill in anything you need to, or add lips, or any other specific details you need.
And now your done!!! Thanks for listening and please follow me or comment! I would love feedback, good or bad.
Paper
Pencil or pen
Imagination!!!