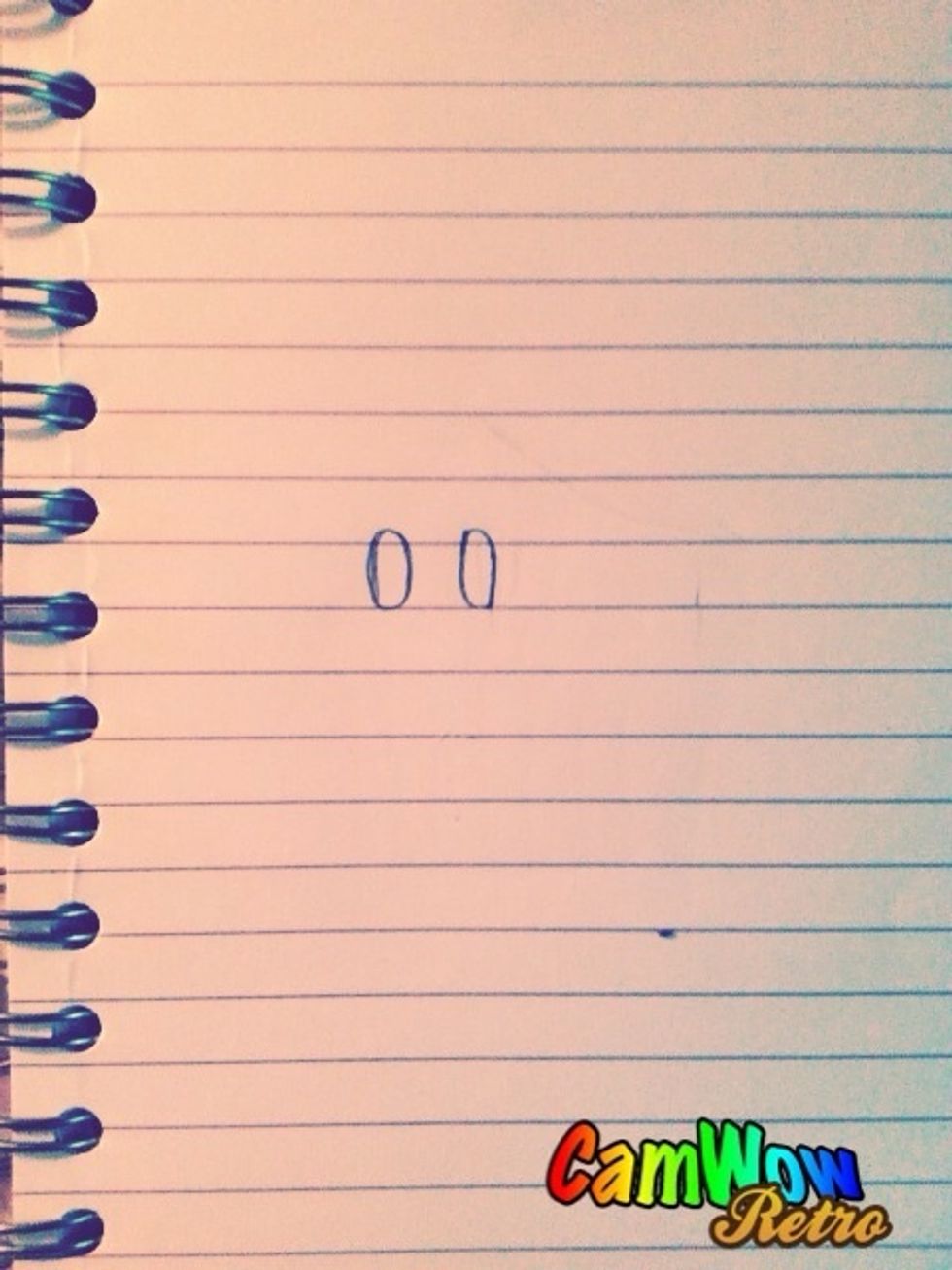 Start with 2 ovals for eyes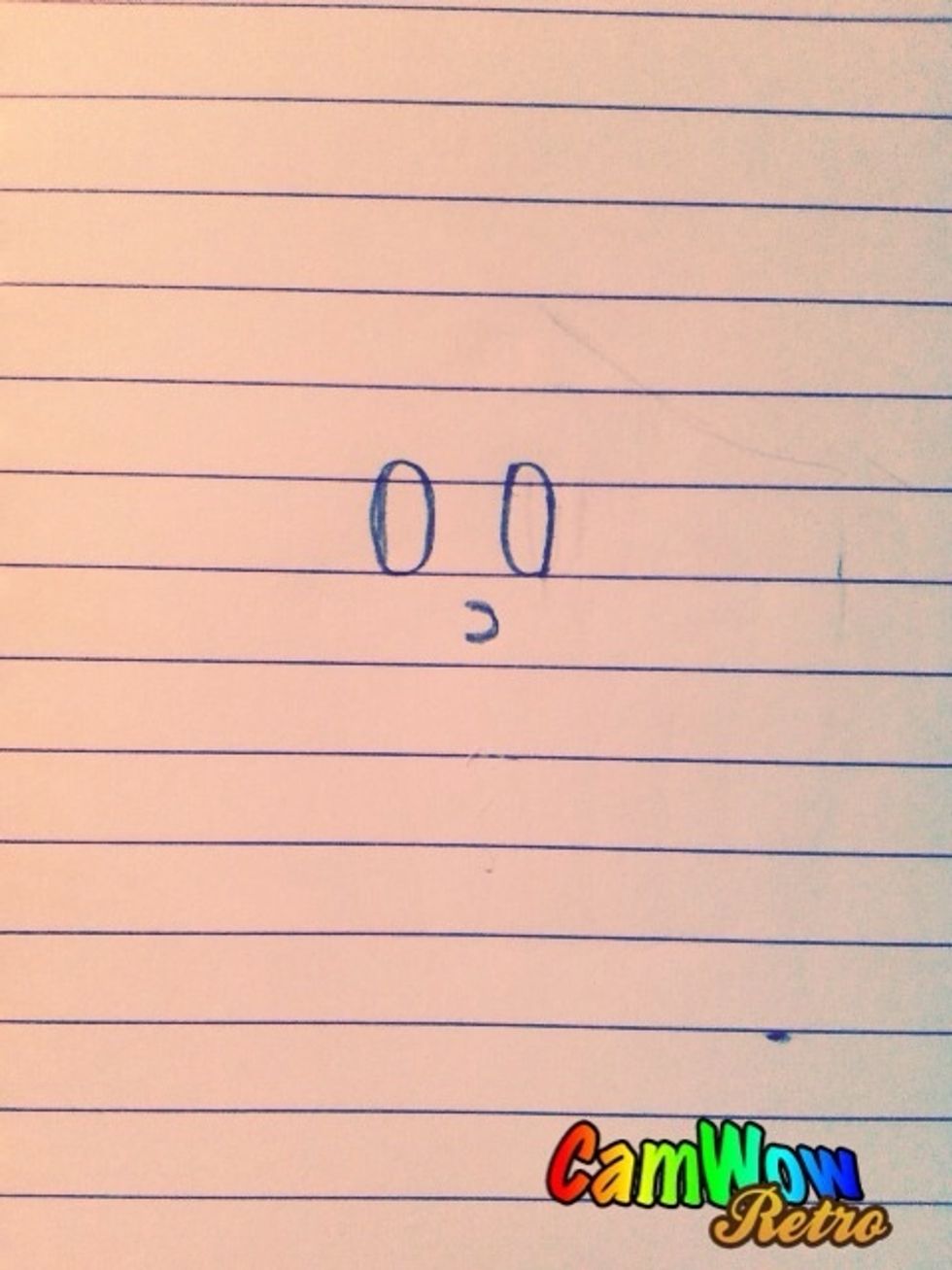 Add a nose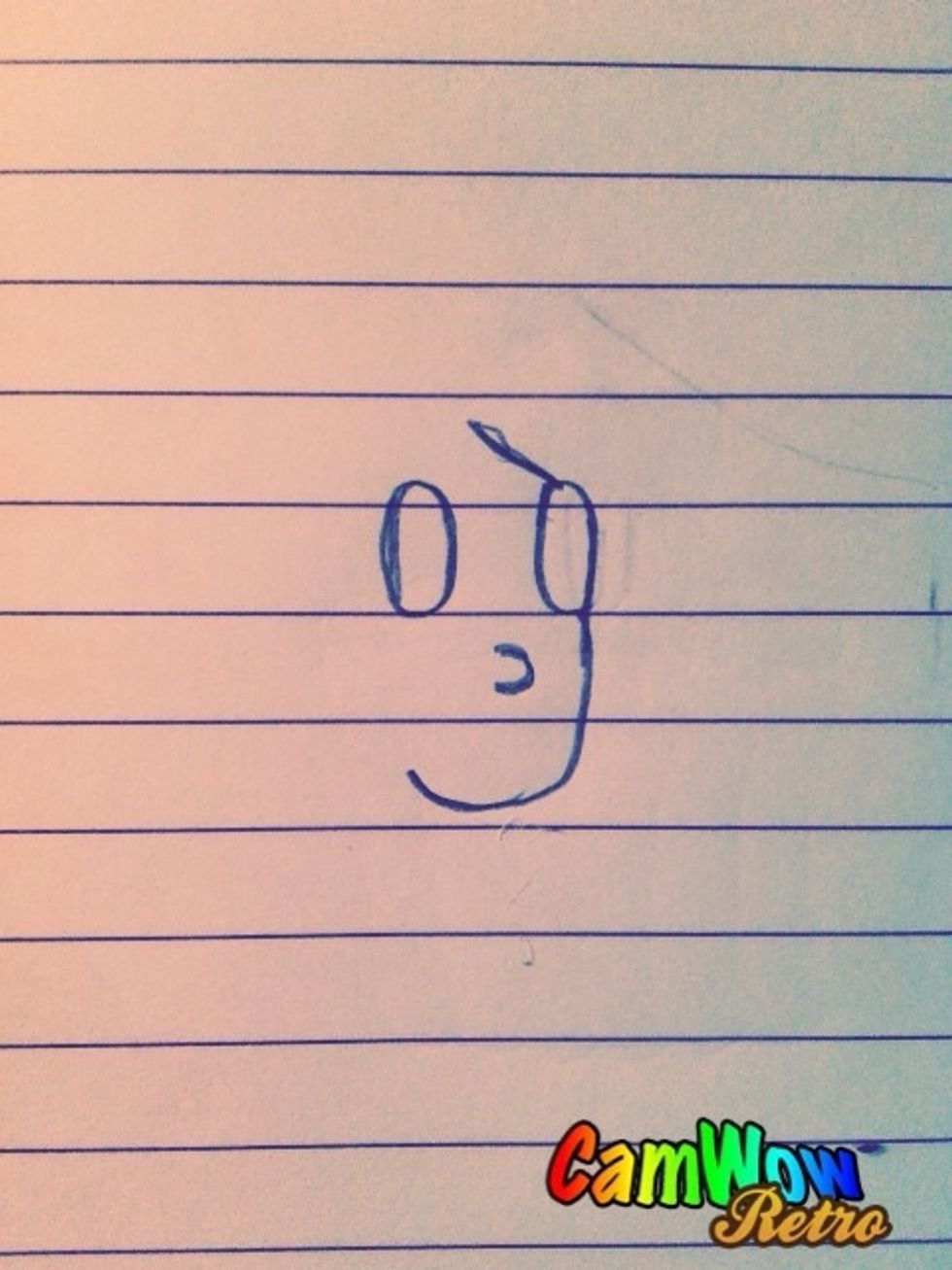 Draw a line through the middle of one eye and out. Curve it at the end to shape a chin.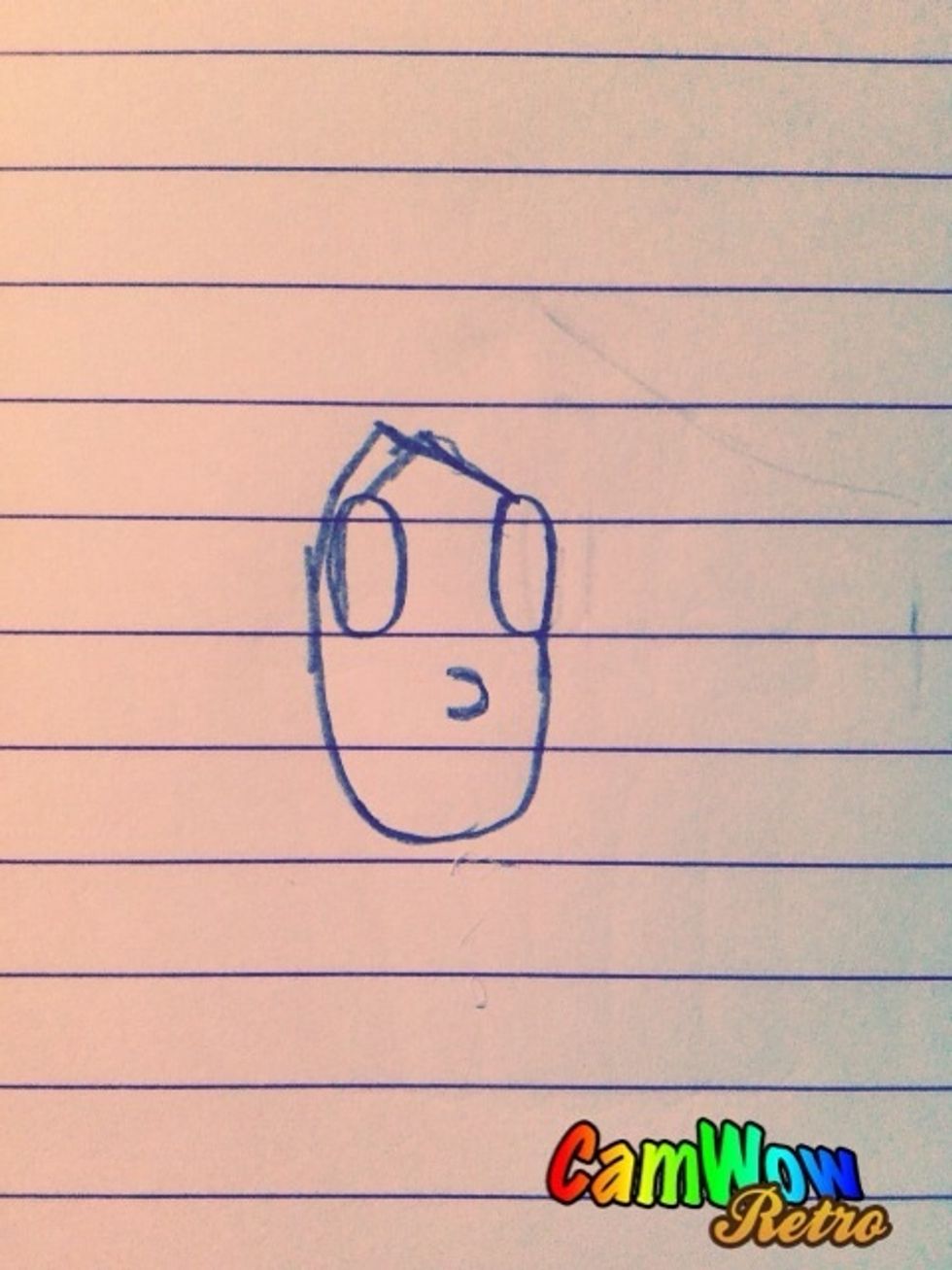 Finnish the other side of the face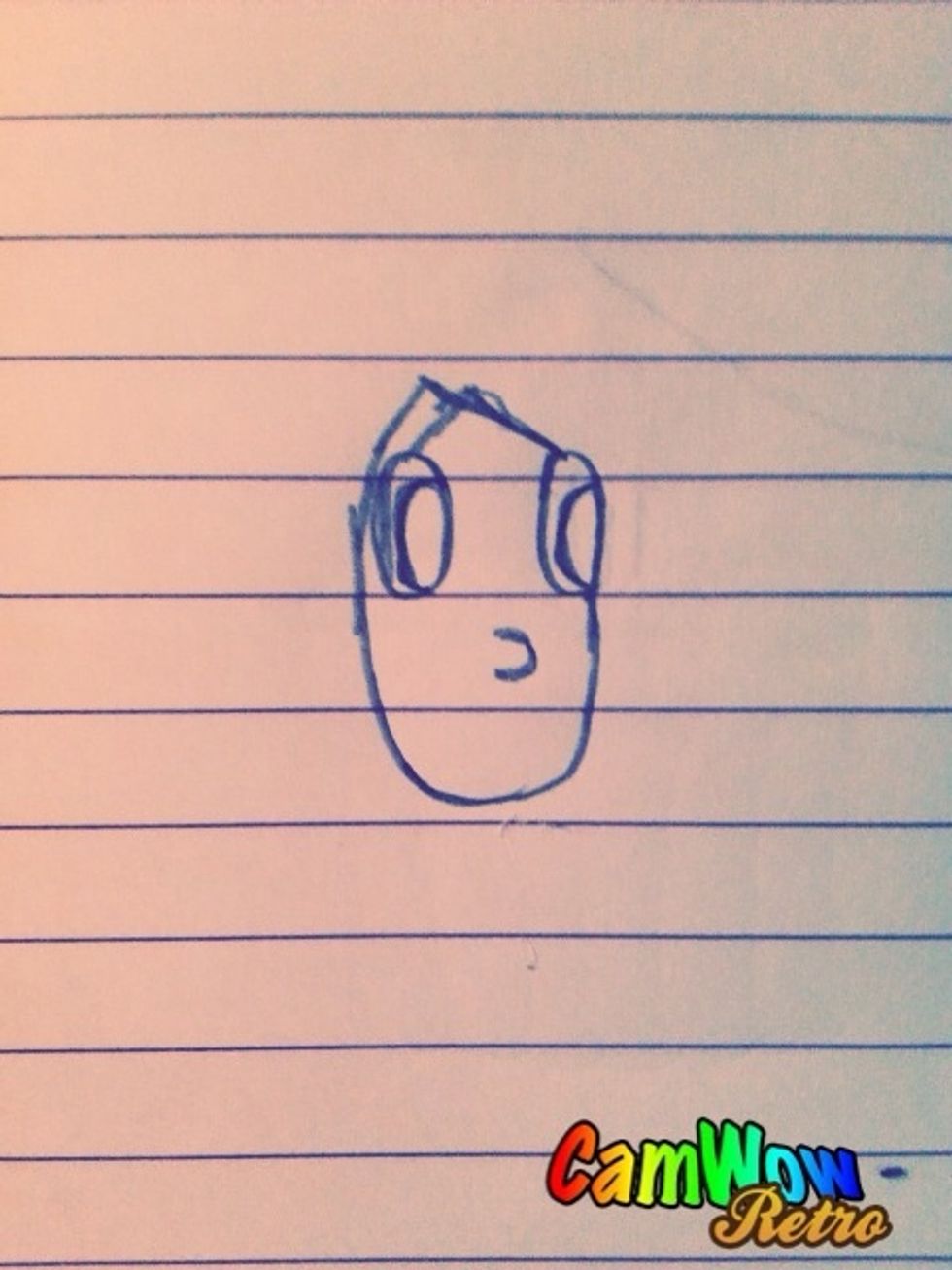 Add 2 half ovals into the eyes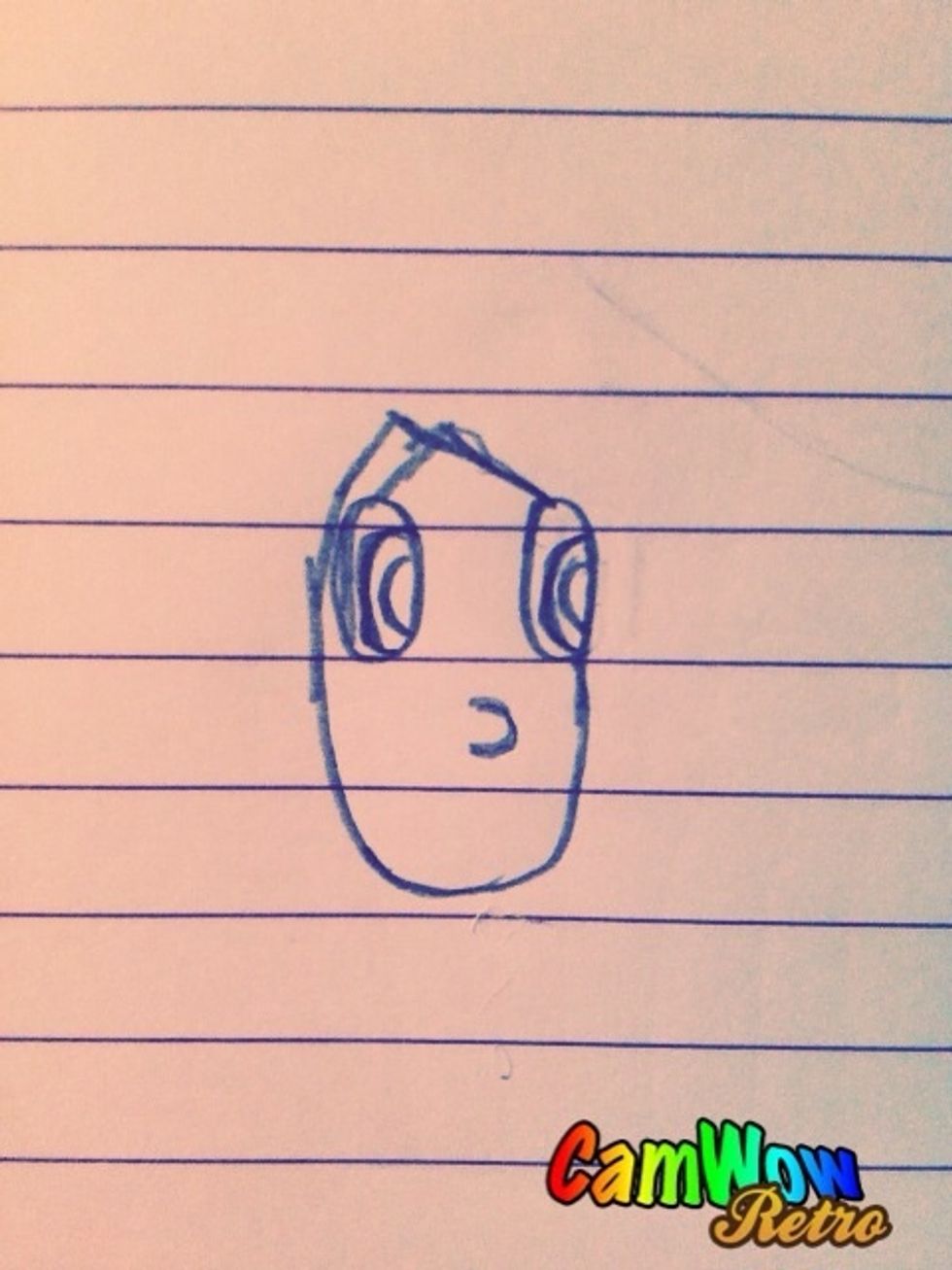 Add 2 small half circles inside each oval in the eye. Leave a small black white dot inside each circle and color the circle black.
Color in the other oval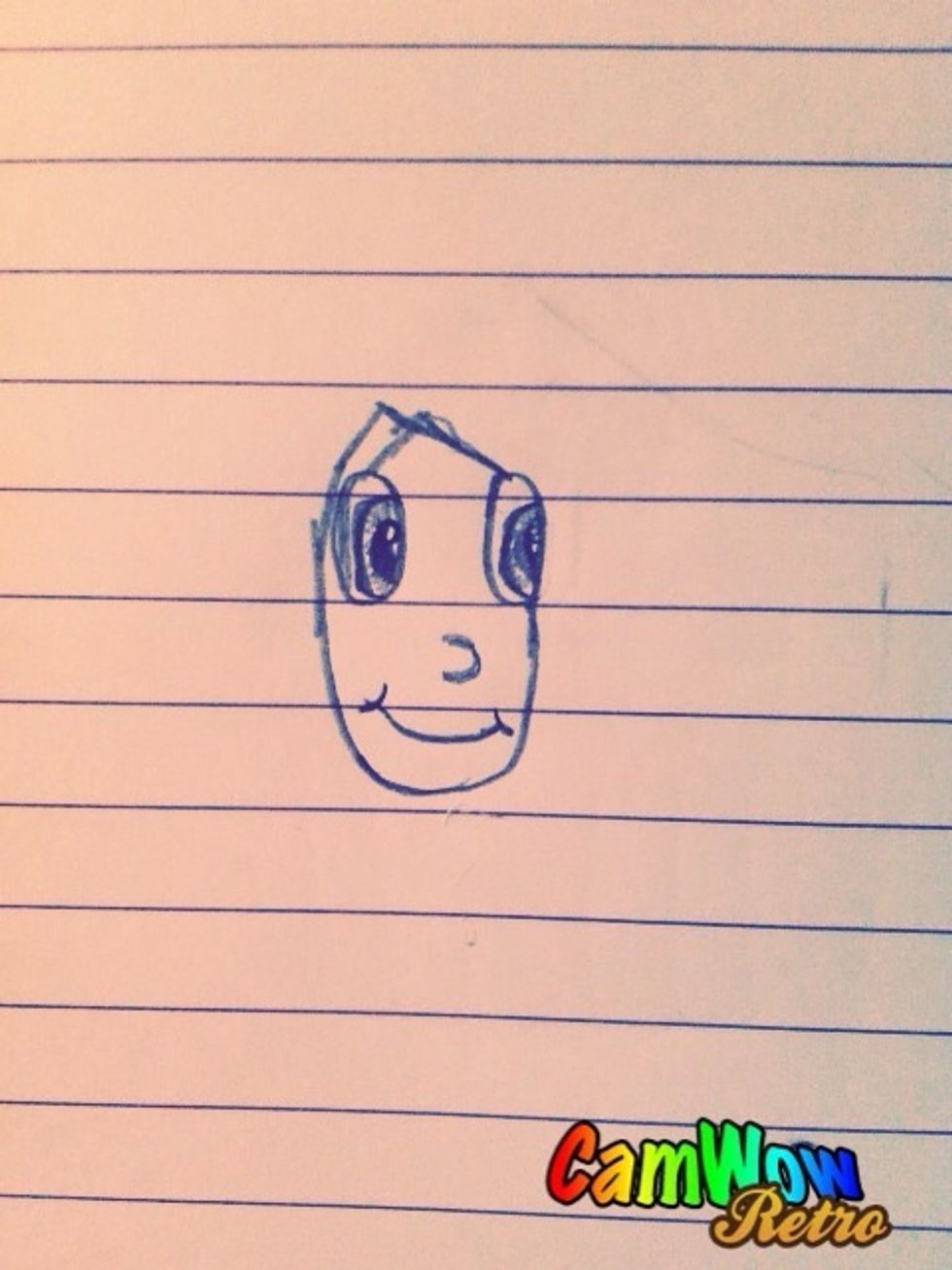 Now add a mouth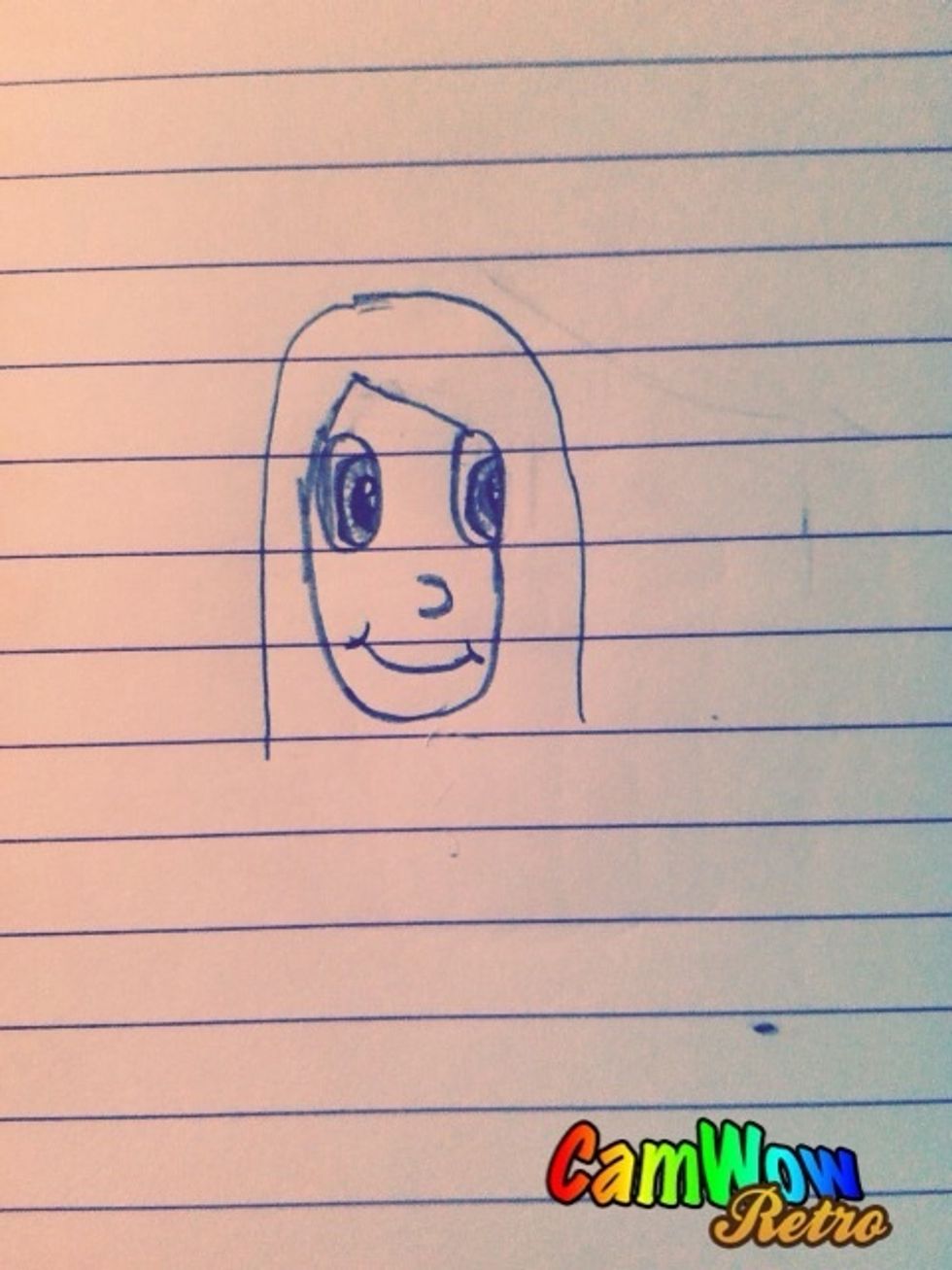 Add some hair on top of the head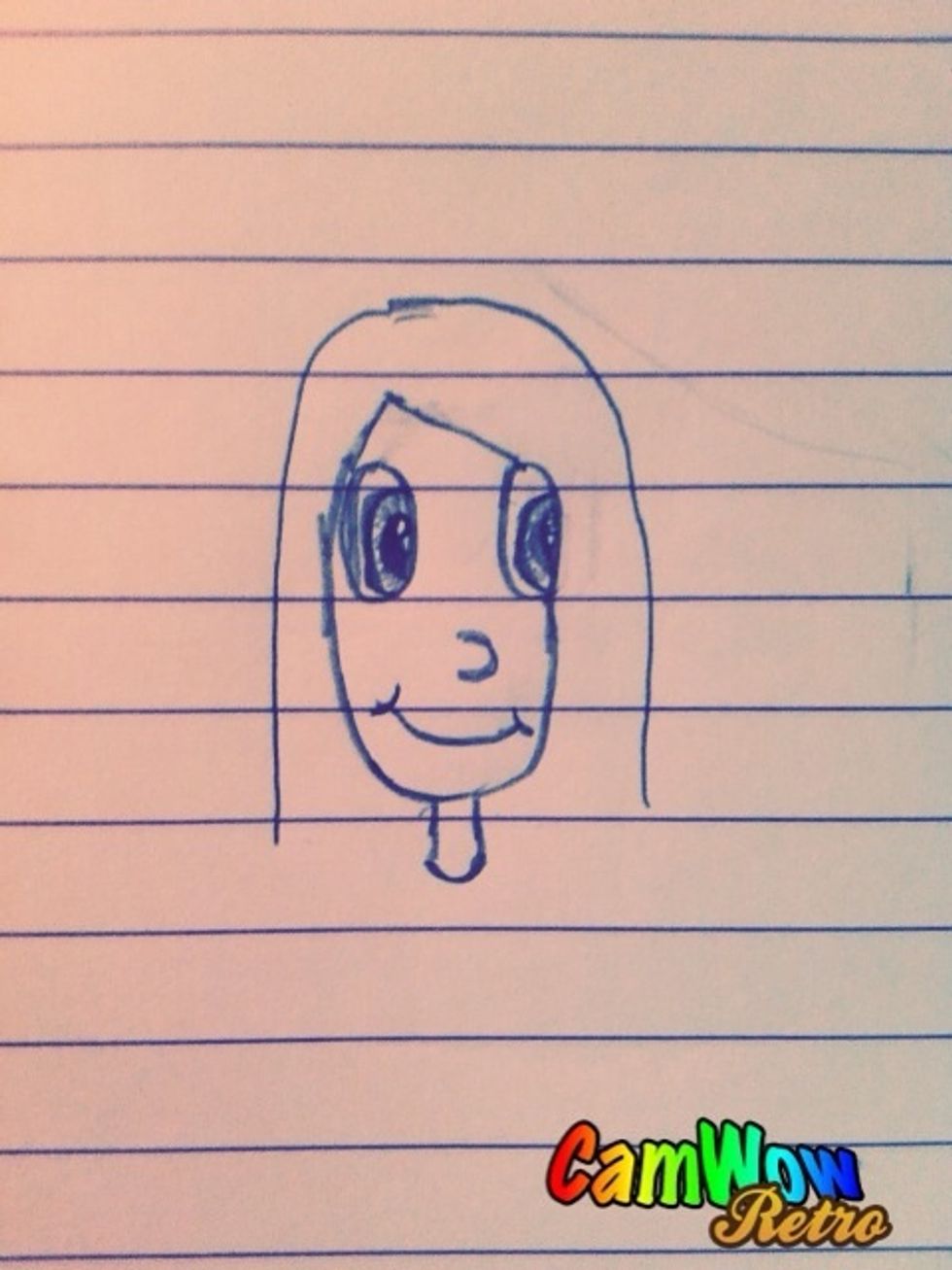 Add a neck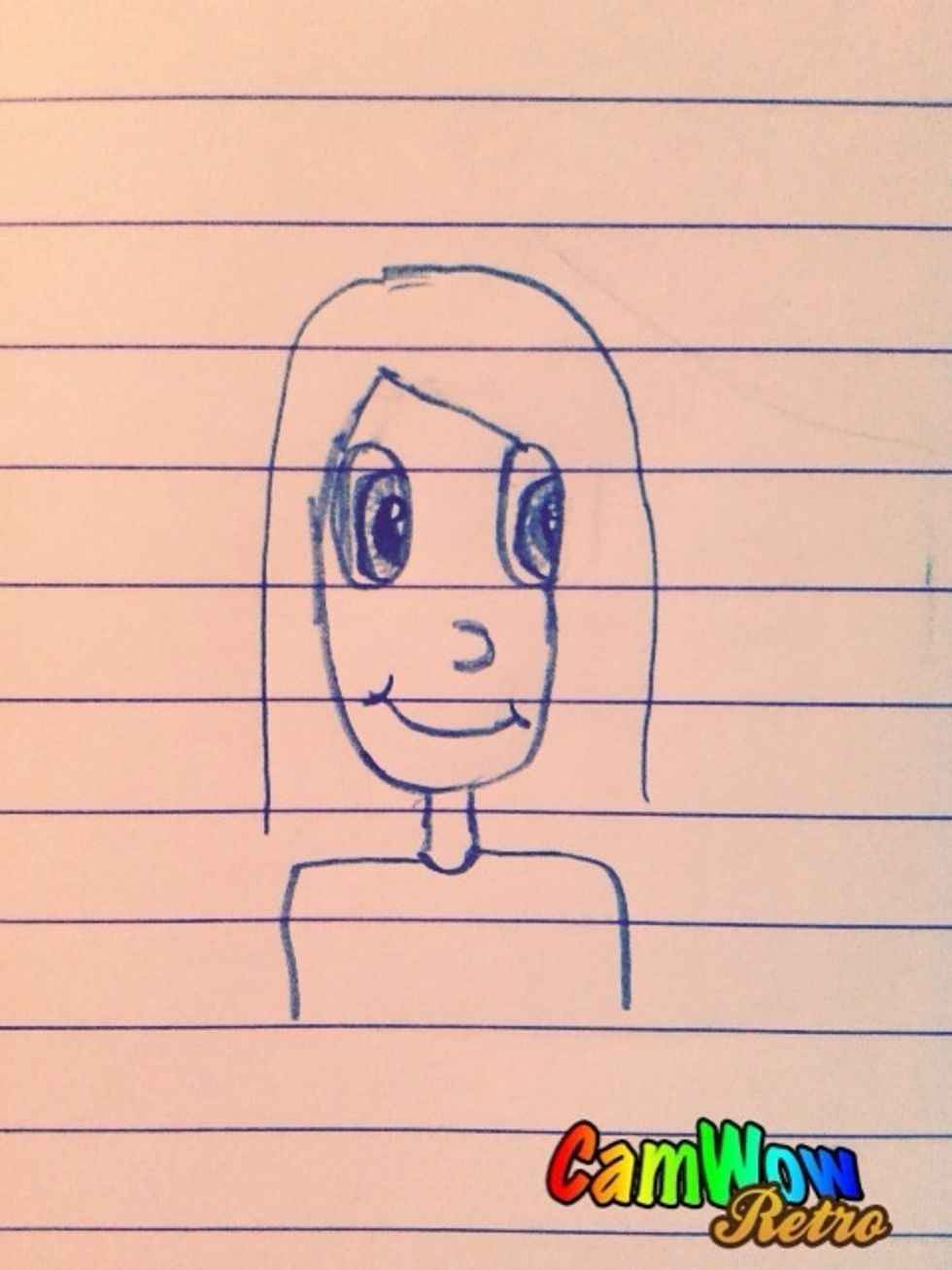 Add shoulders of either side of the neck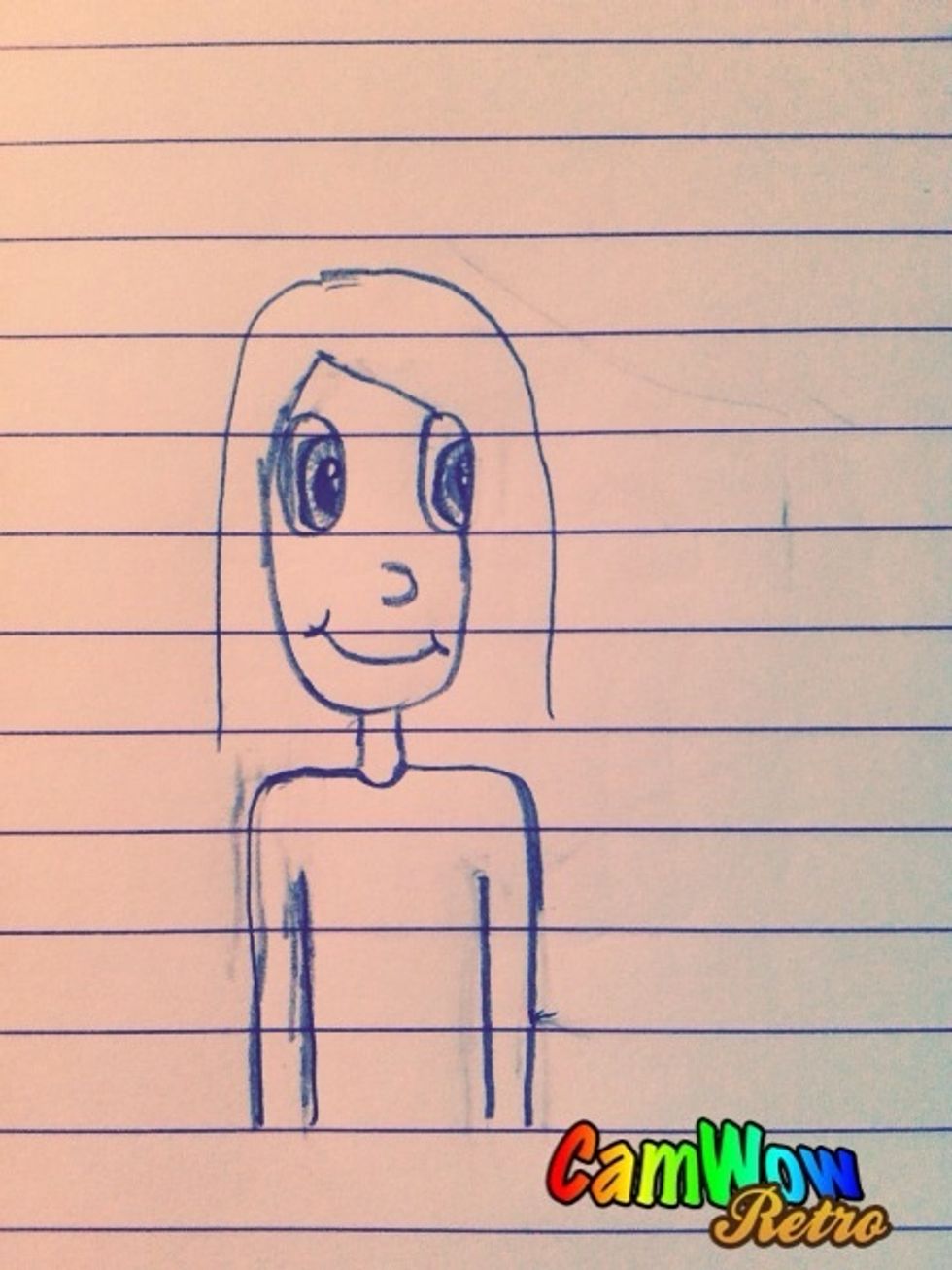 Now draw arms coming down from the shoulders (this will create a body too)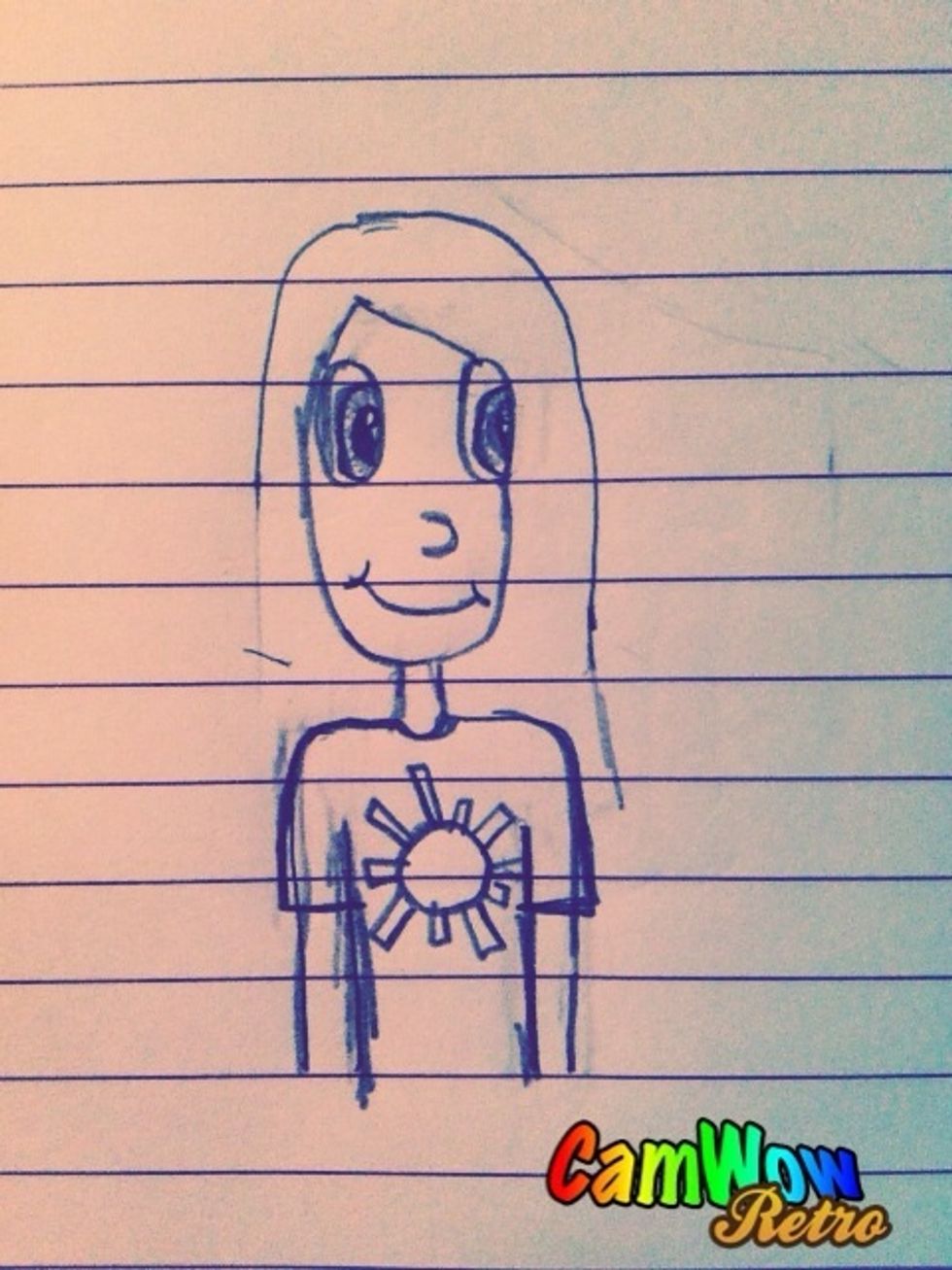 Add a fun design you like on the shirt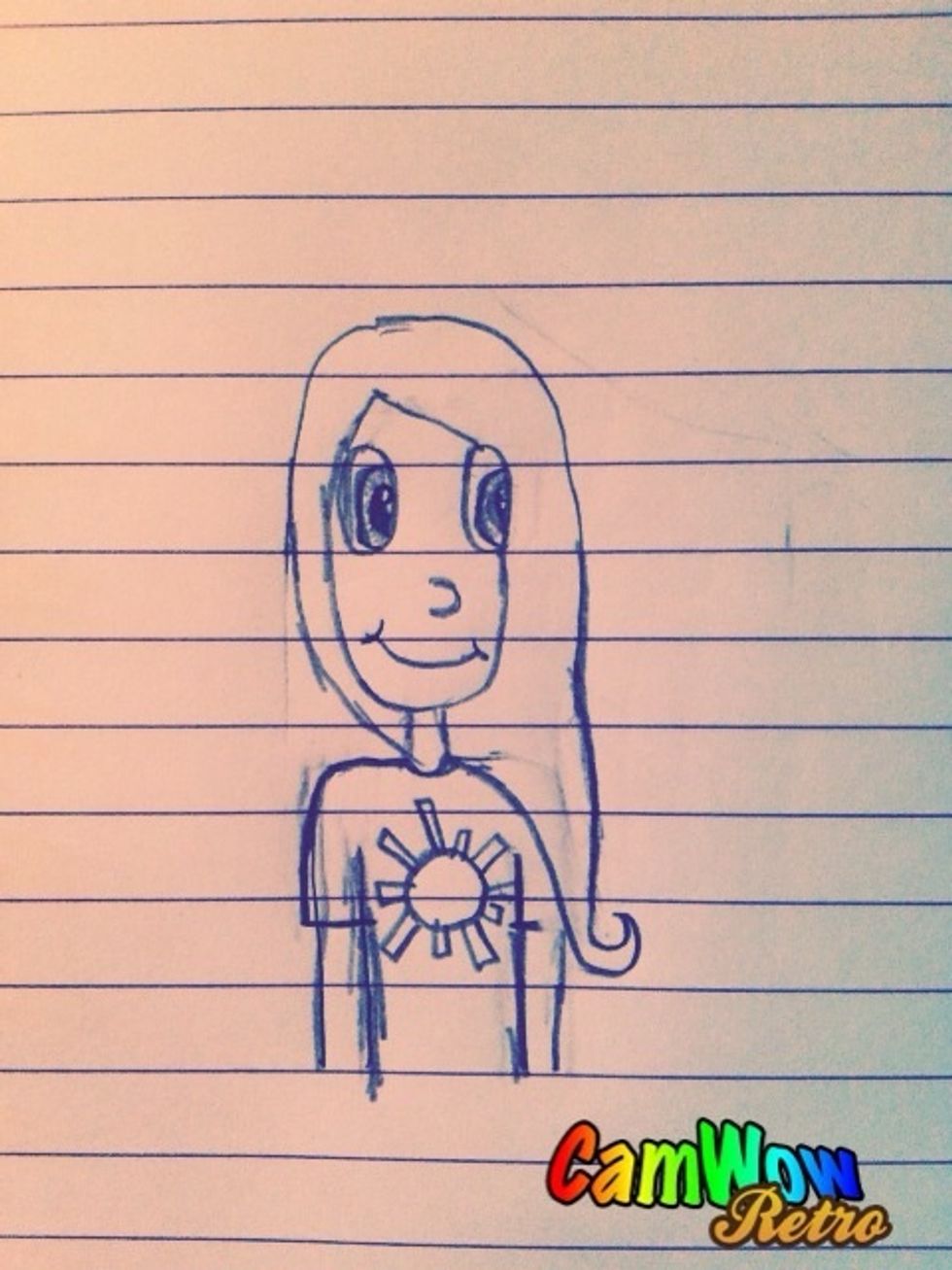 Now finish the hair into any hairstyle you like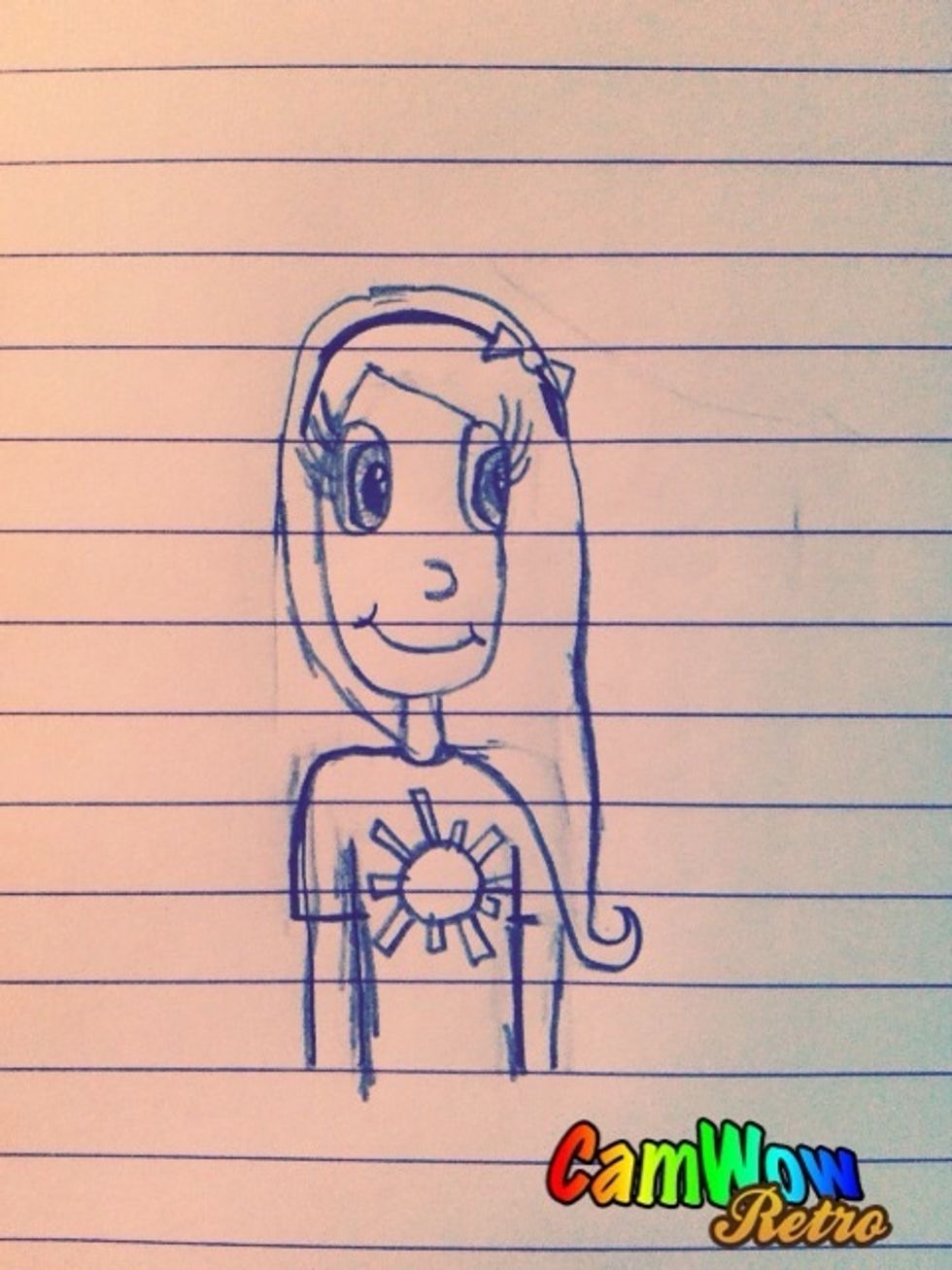 Now go in and add fun details like a head band and eyelashes
If you want,you can add high-lights to her hair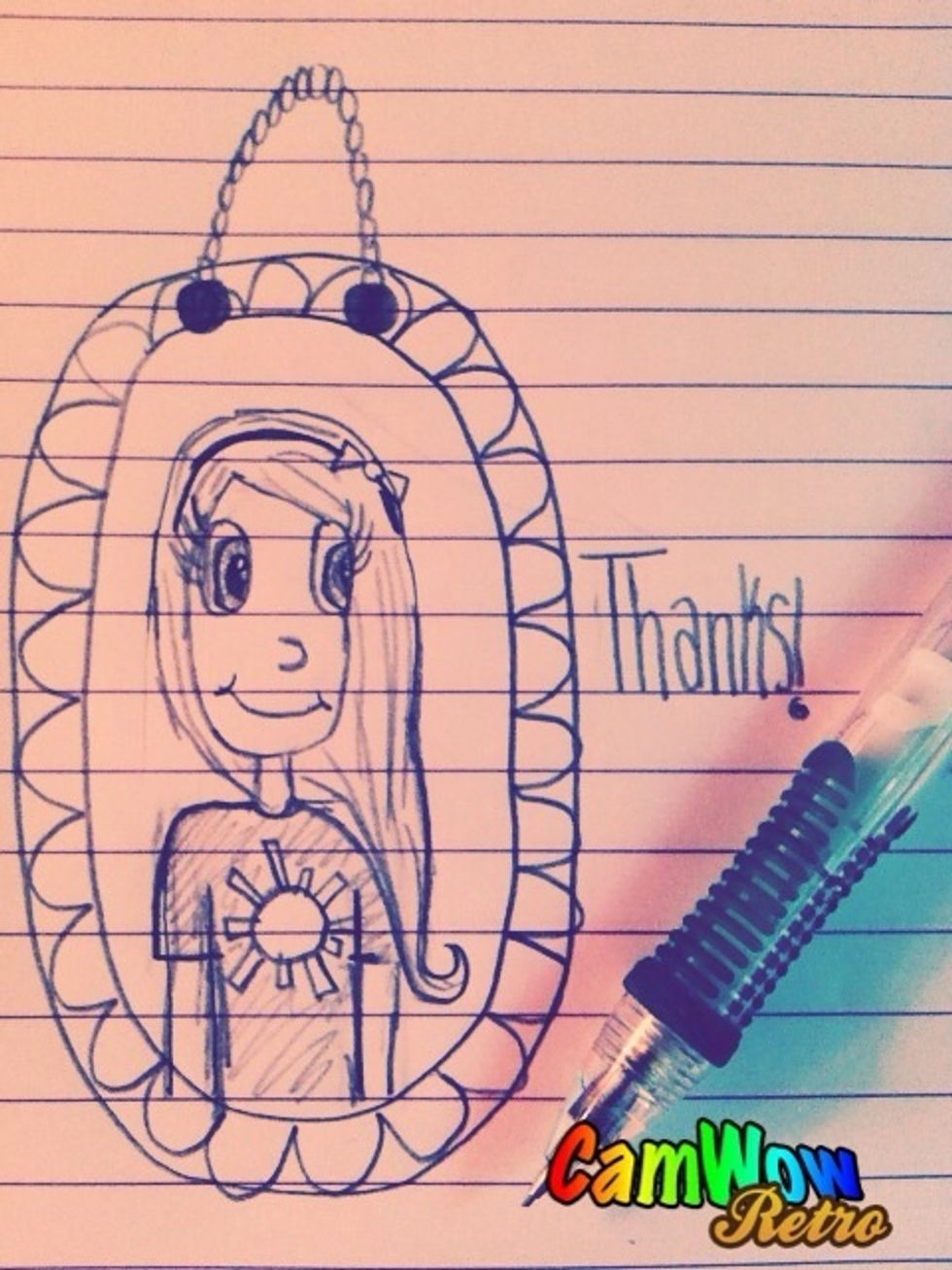 And that's it!!! Hope it works!
:)!!!