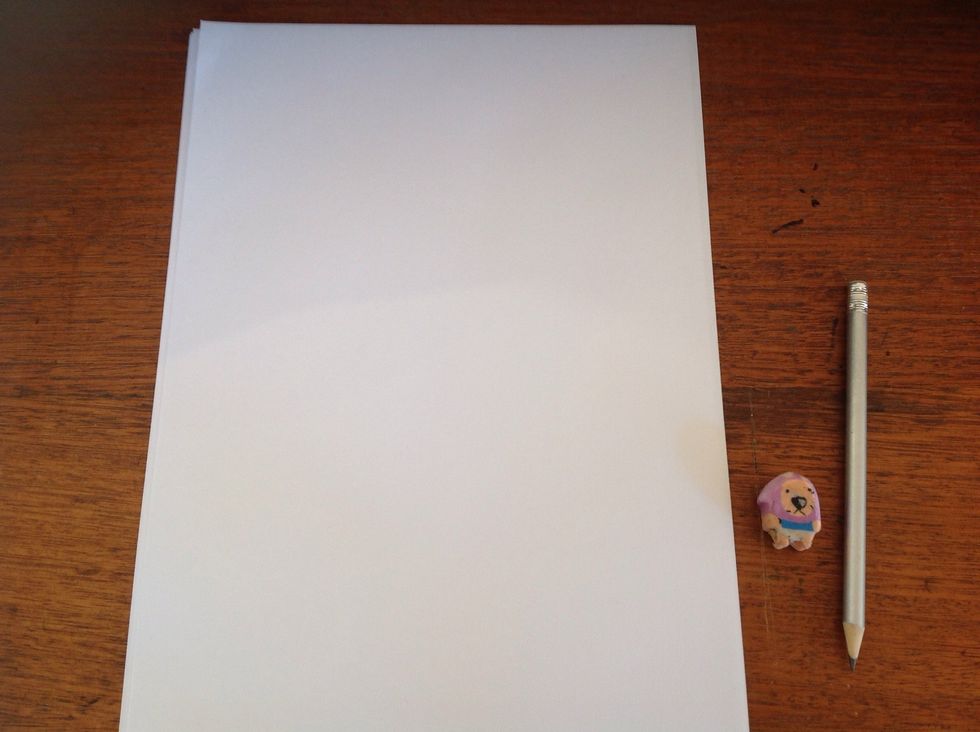 Gather your supplies.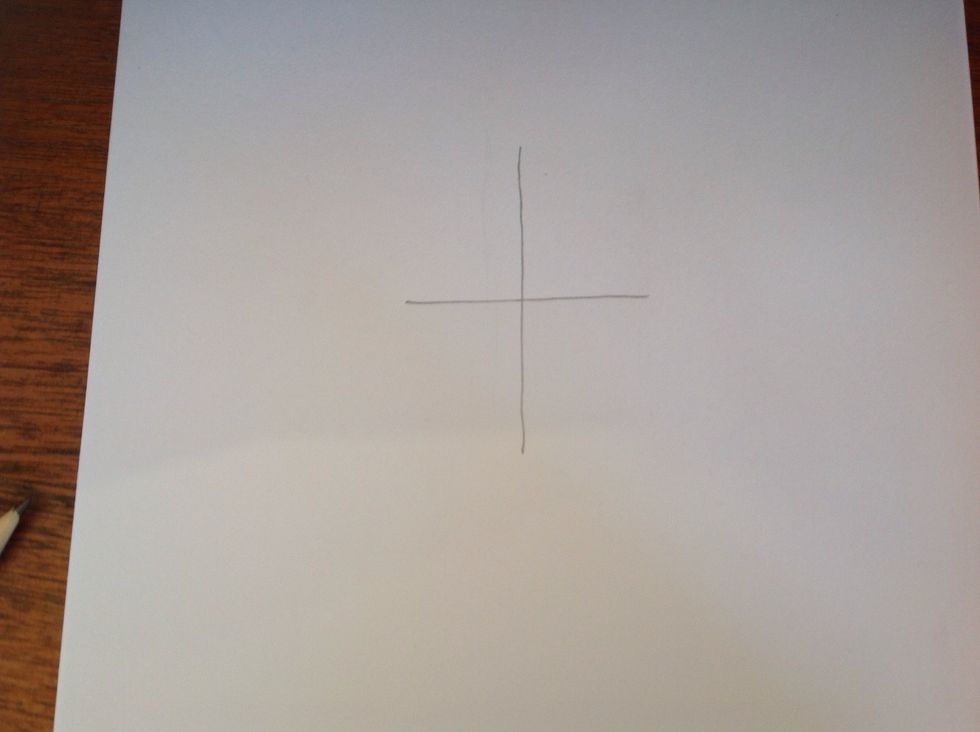 Draw a cross at the top of the page.
Then draw a head like shape around the cross. This will form the head.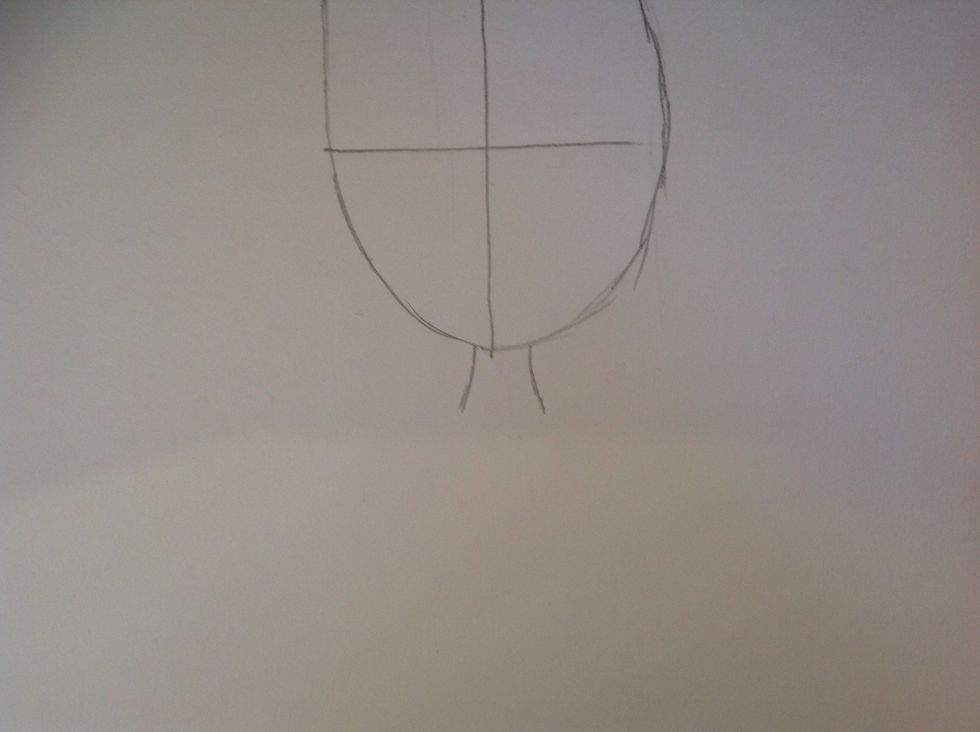 Draw a little neck onto the head.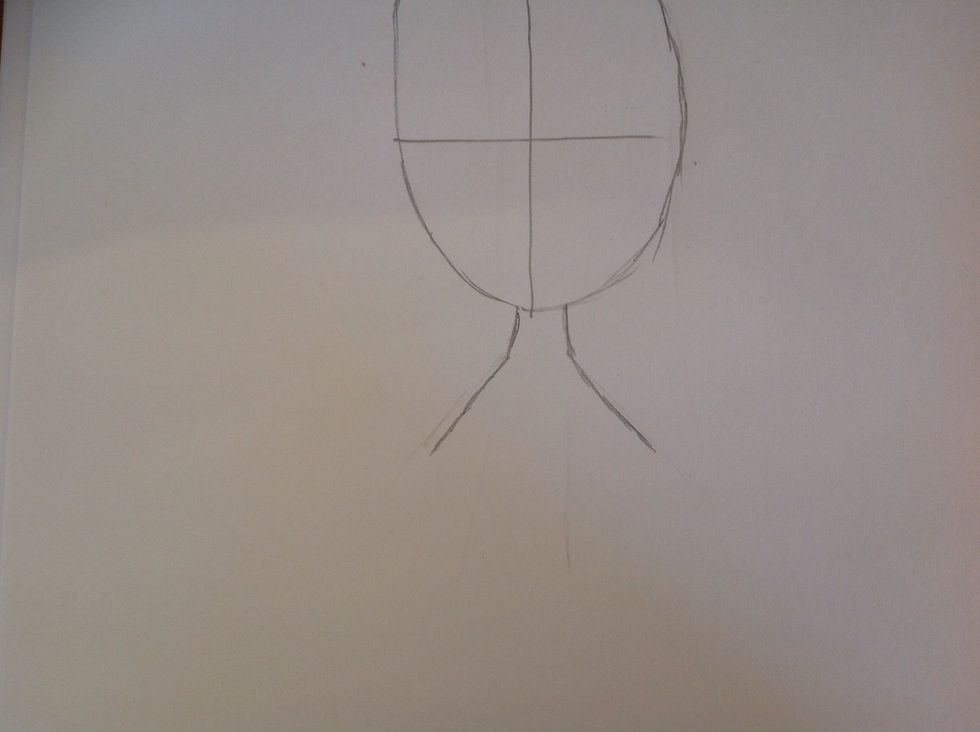 Draw lines coming off the neck too make the arms.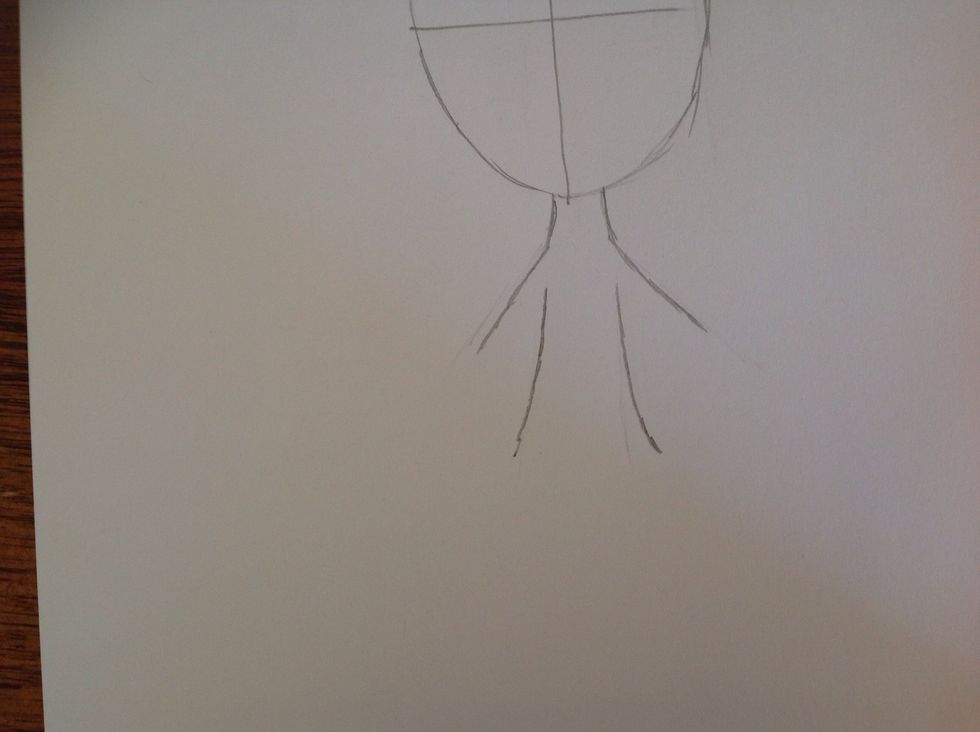 Then draw the outline of the body.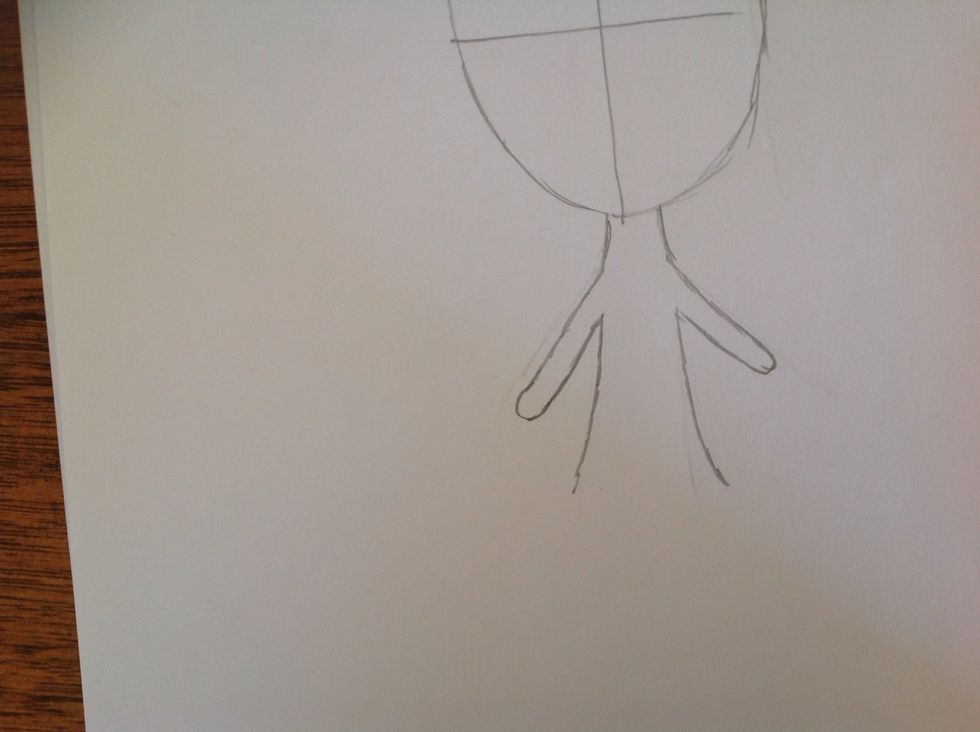 Draw the rest of both of the arms.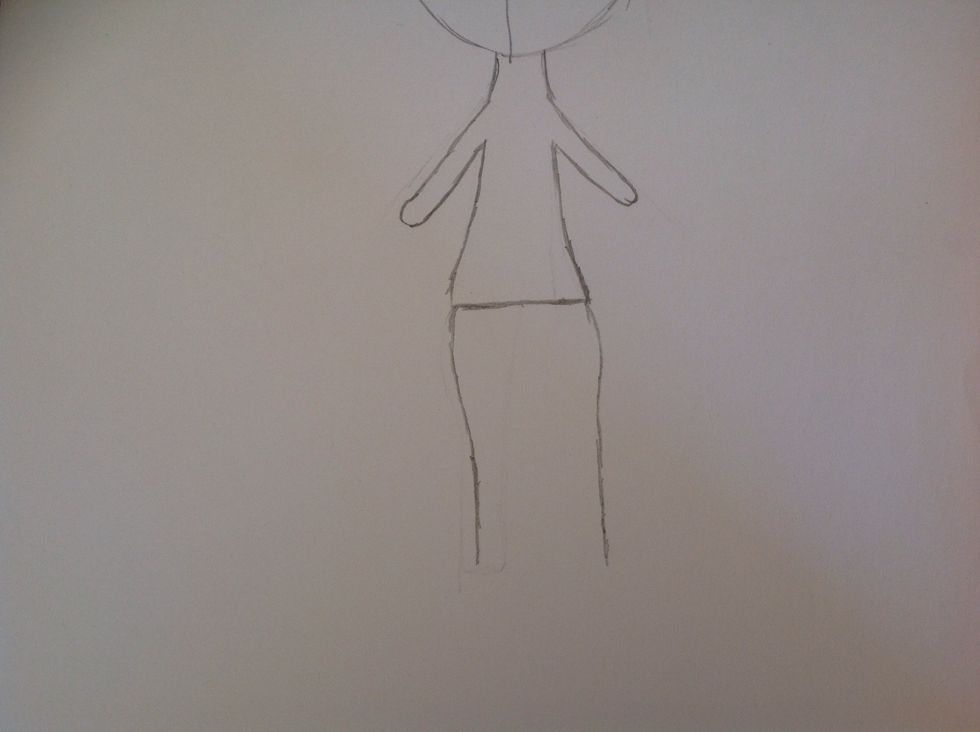 The draw lines coming of the hips to make the legs. If you want the effect that I have done then draw a little lump on the side of the leg.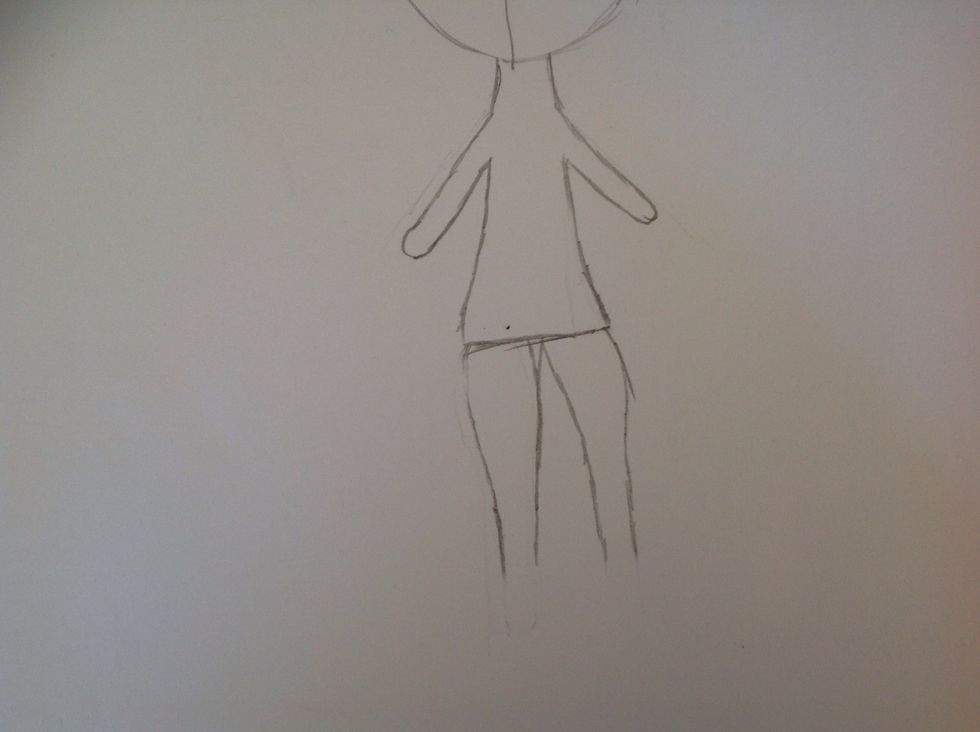 Draw the inside line of the legs.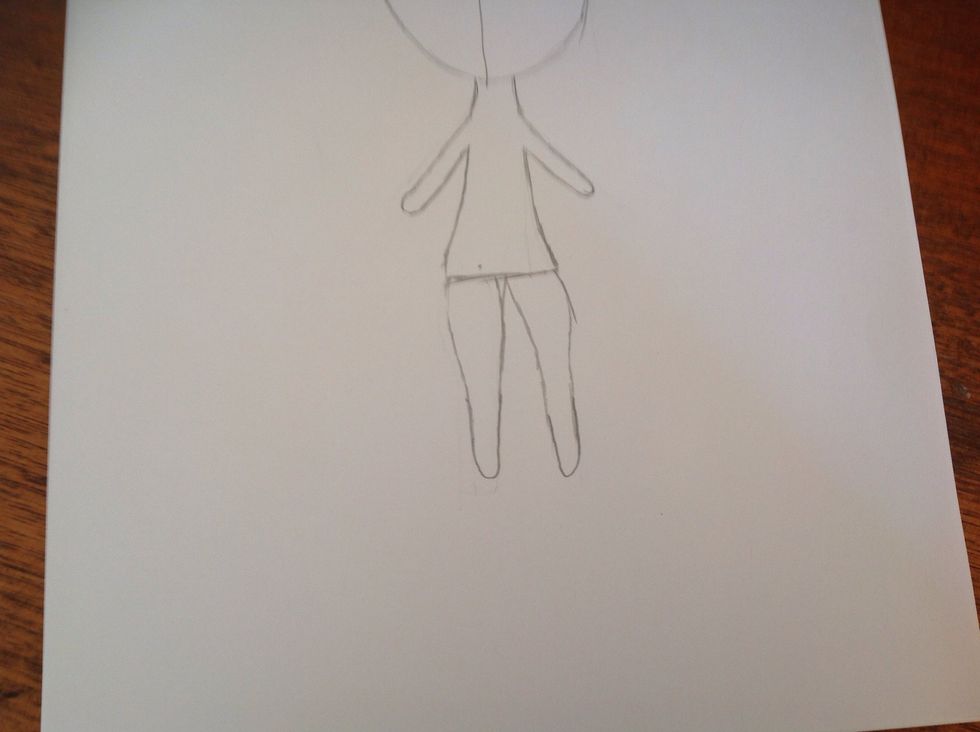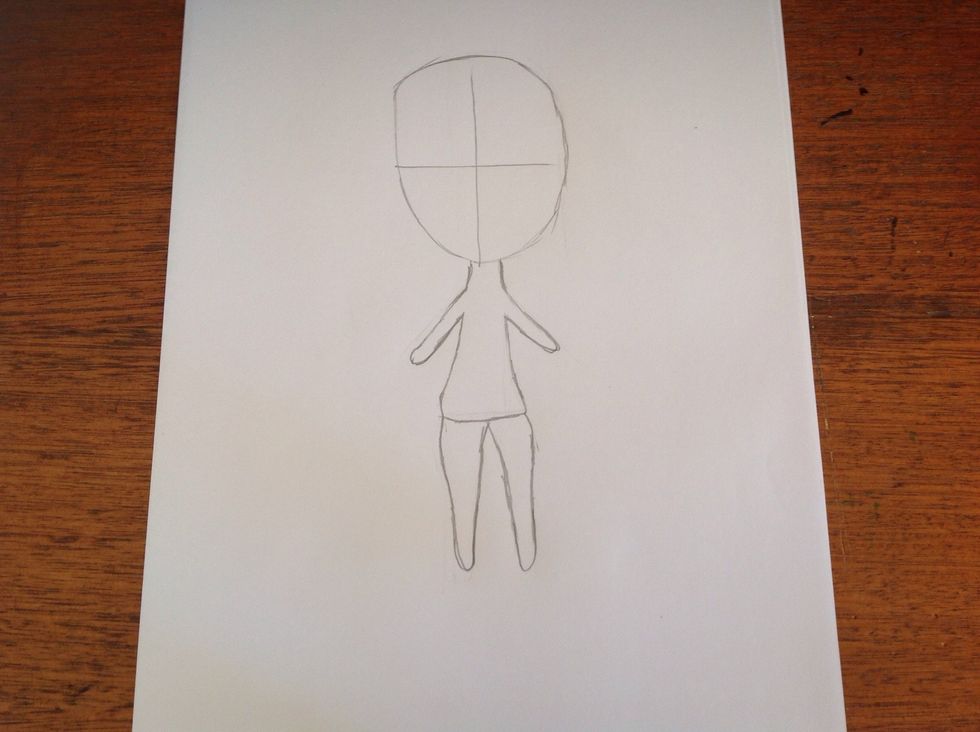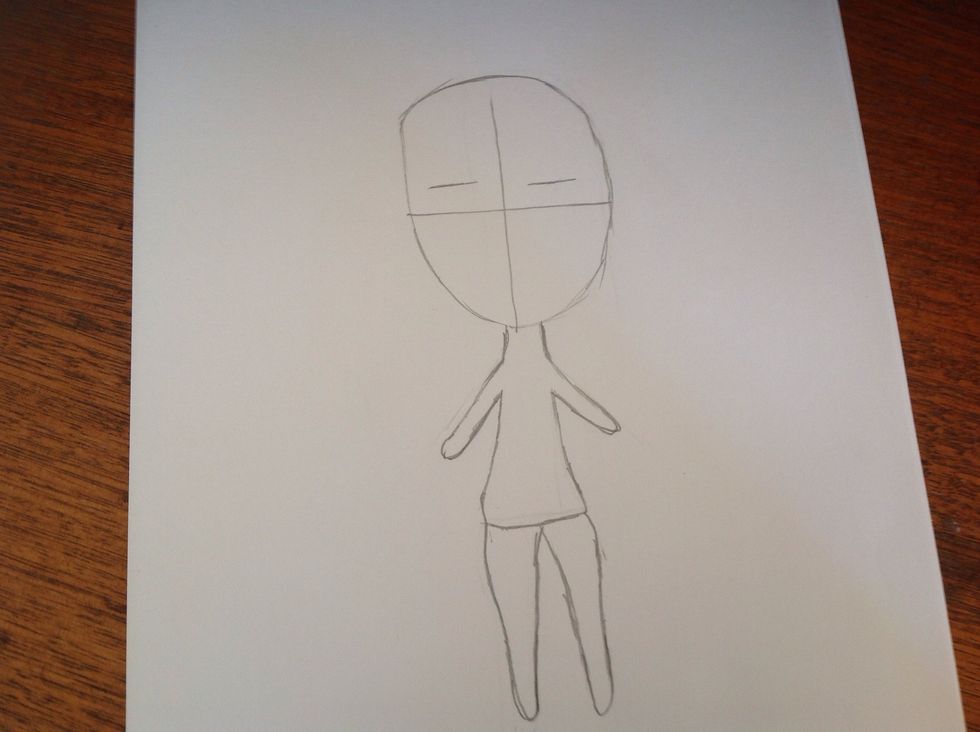 Now draw 2 lines just on top of the cross. This will make the eyes.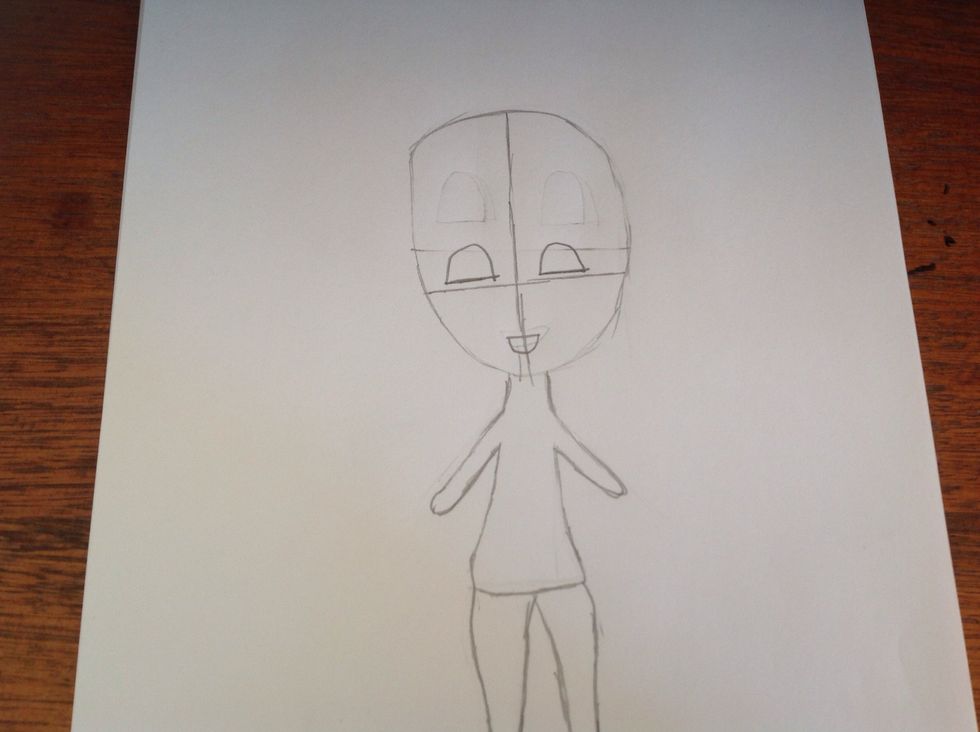 You can change where snouts the lines are. Now draw a little mouth when the other line is.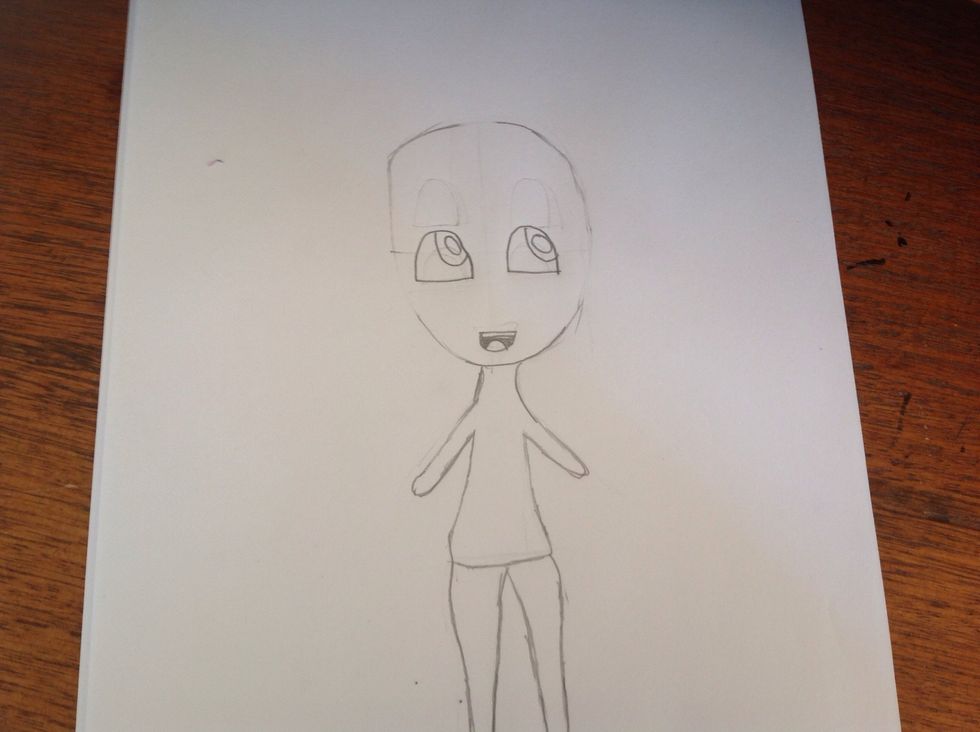 Now add a semi circle and then add another circle to create the eyes.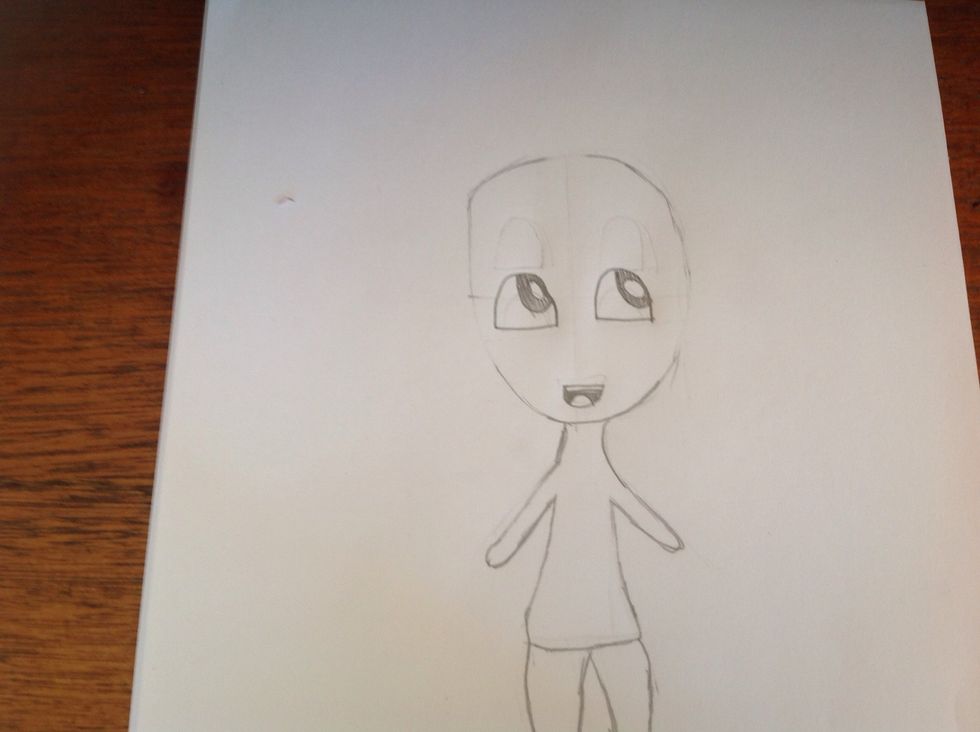 Now shade in the eyes. And once you have done that draw a tough and the top of her lip and shade like so,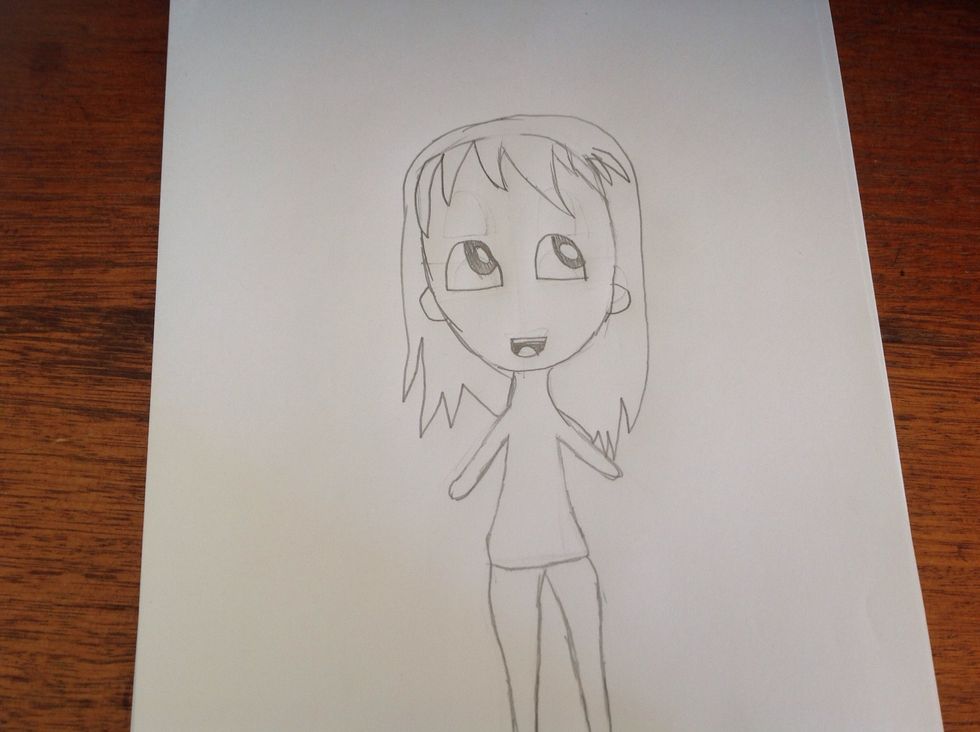 Now add on some hair.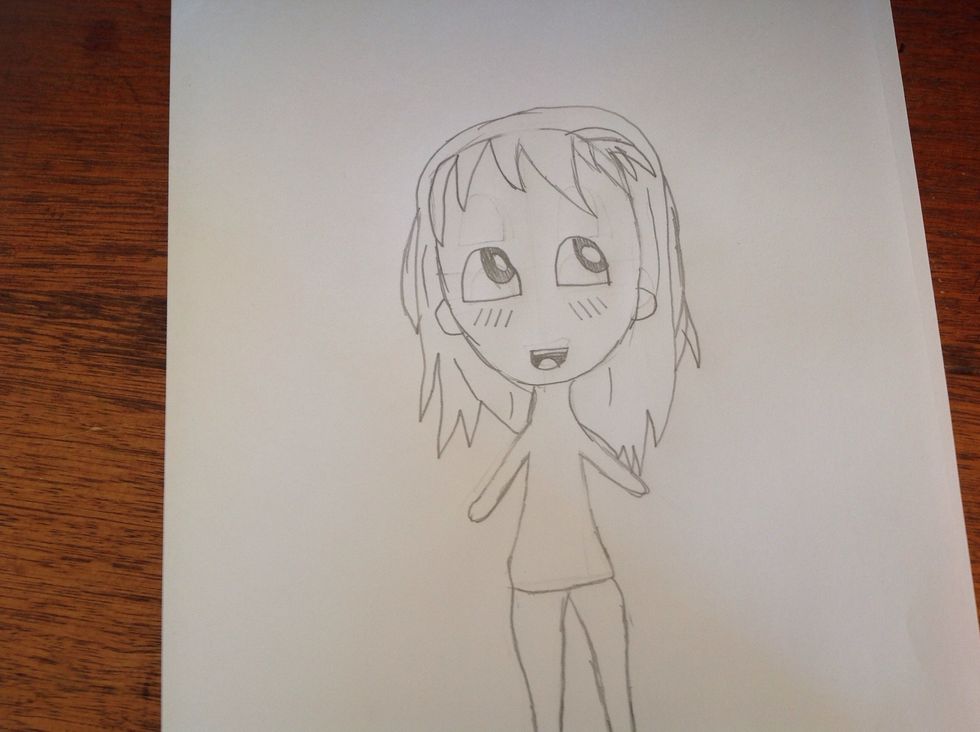 Draw lines under her eyes.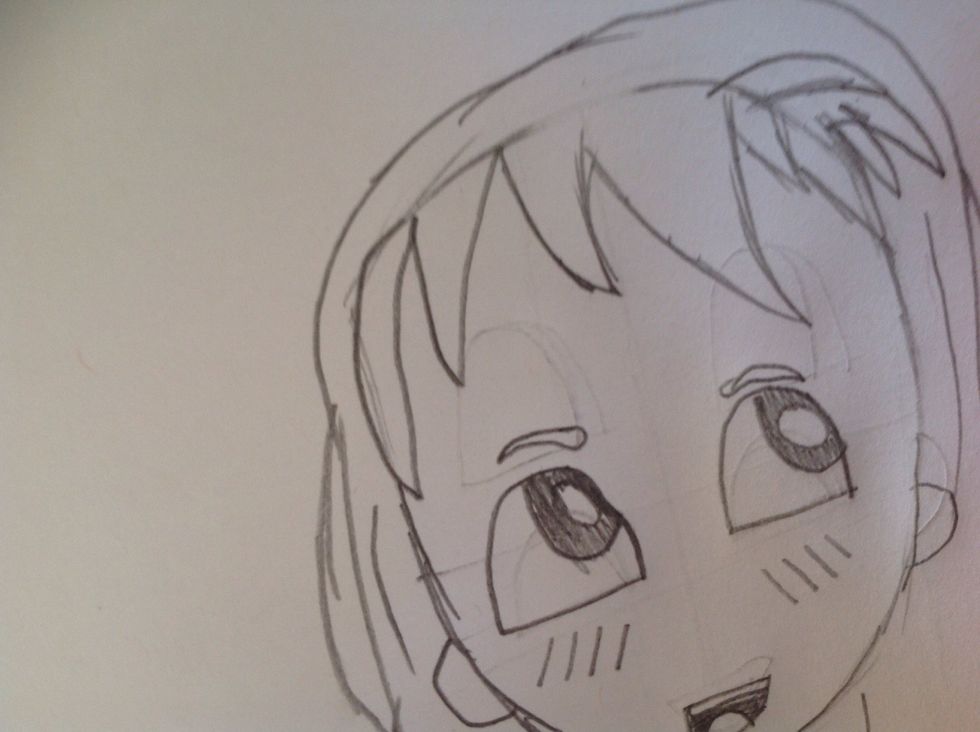 Add eyebrows.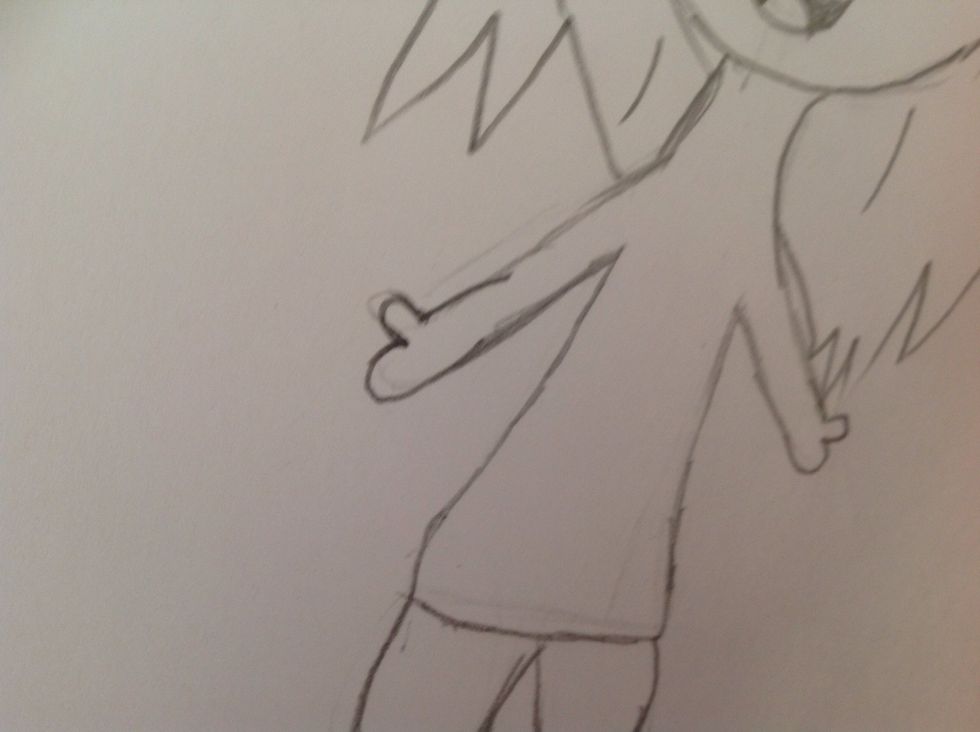 Add thumbs to her hands,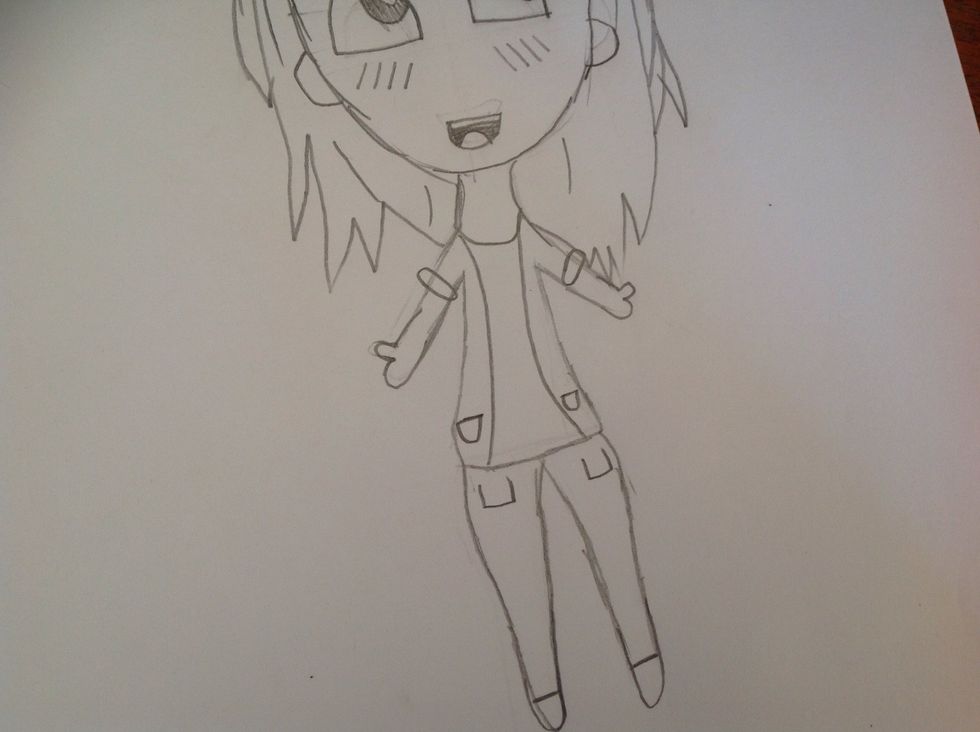 And draw some clothes on her.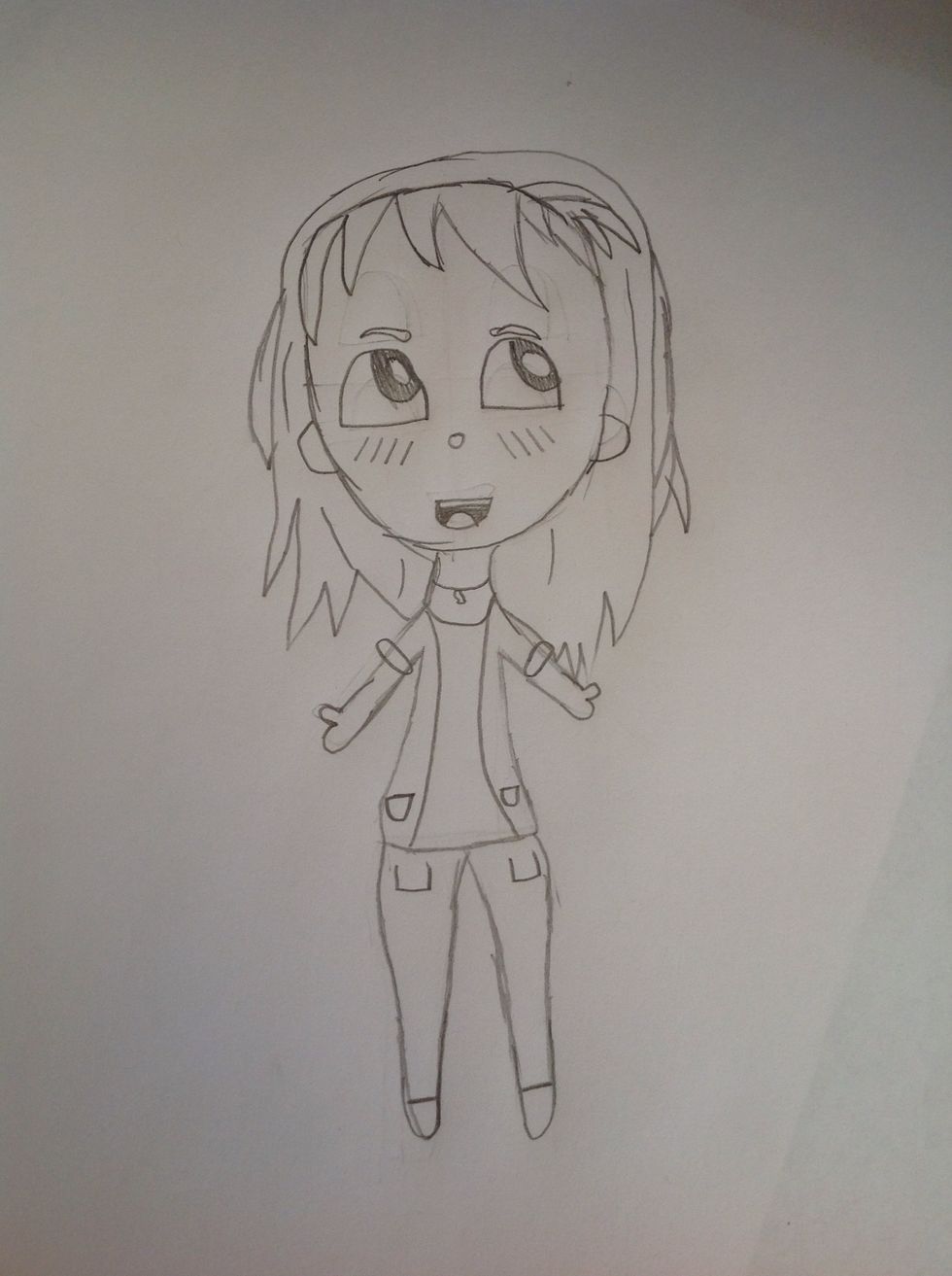 Add a little chain around her neck if you want. And then you are done!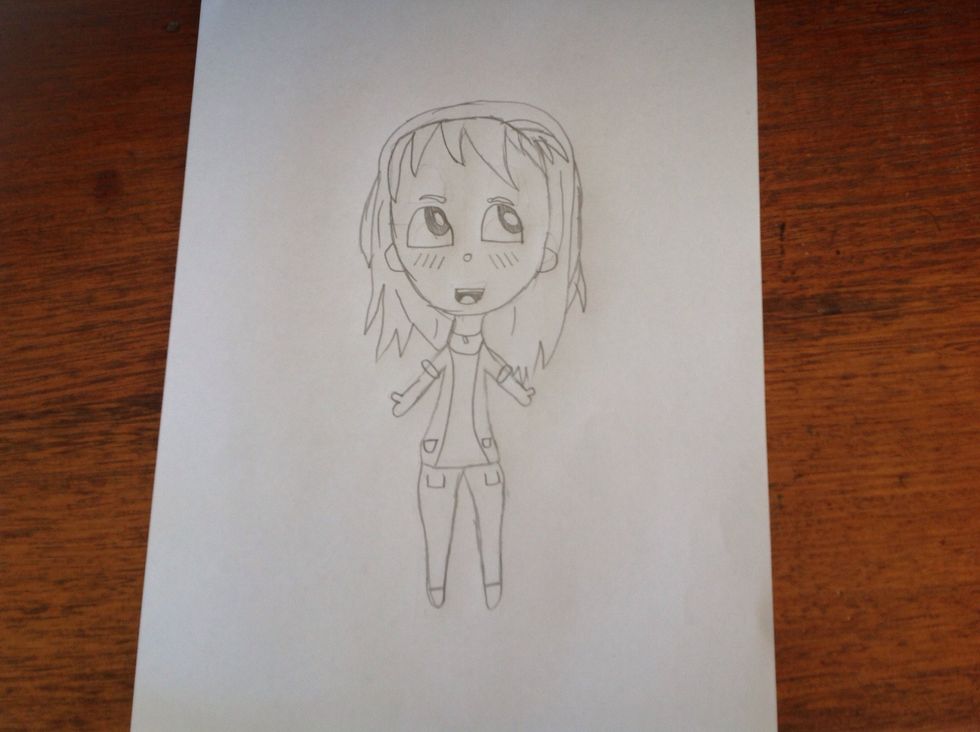 This is what she should look like at the end!
A greylead pencil
A4 peice of paper
Eraser
Smooth work bench