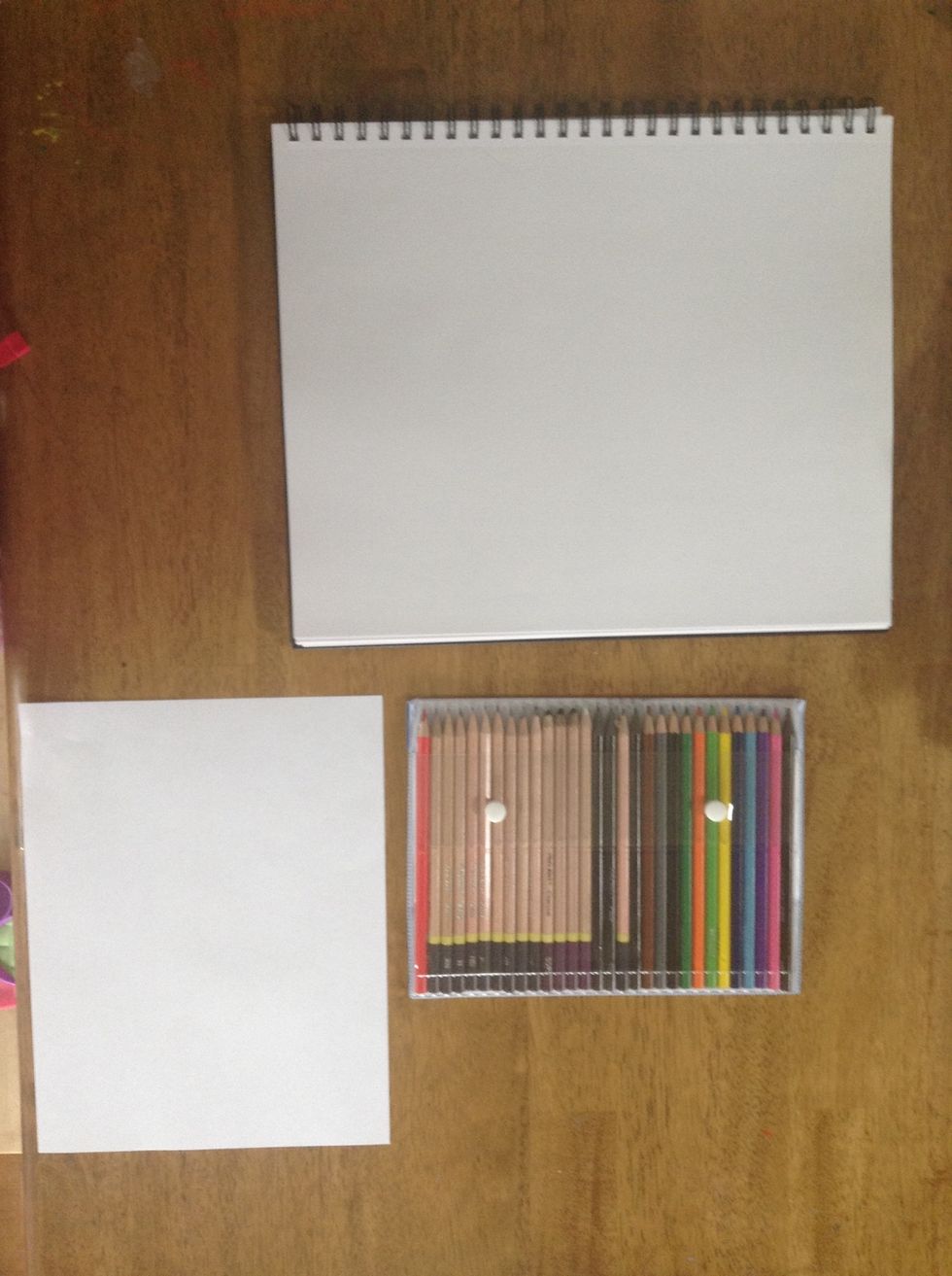 Here are the supplies *pencils* *drawing paper* *scrap paper* *eraser(not pictured)*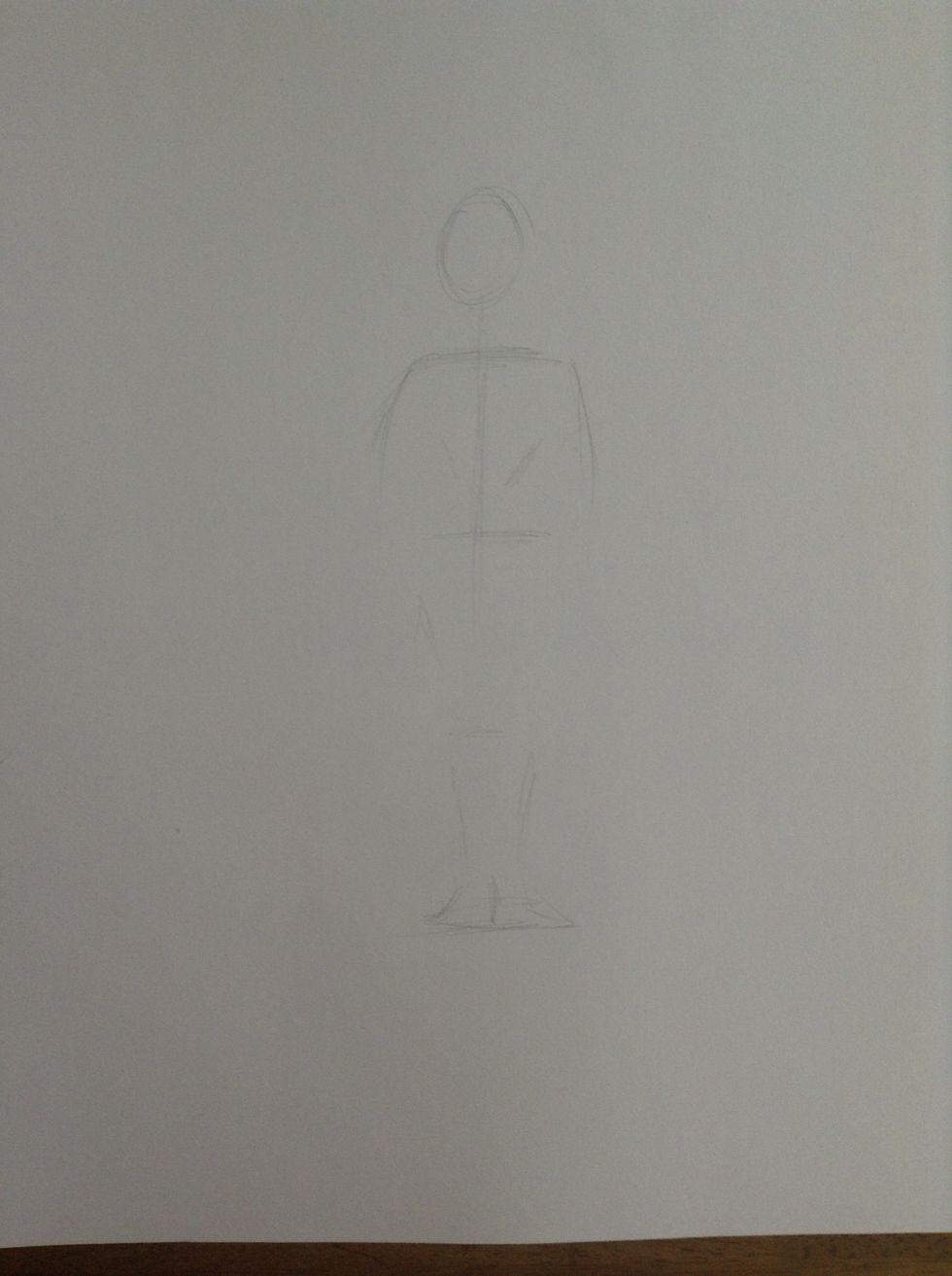 Start by lightly sketching a rough outline. It doesn't have to be perfect, it's just a guide that will later be drawn over.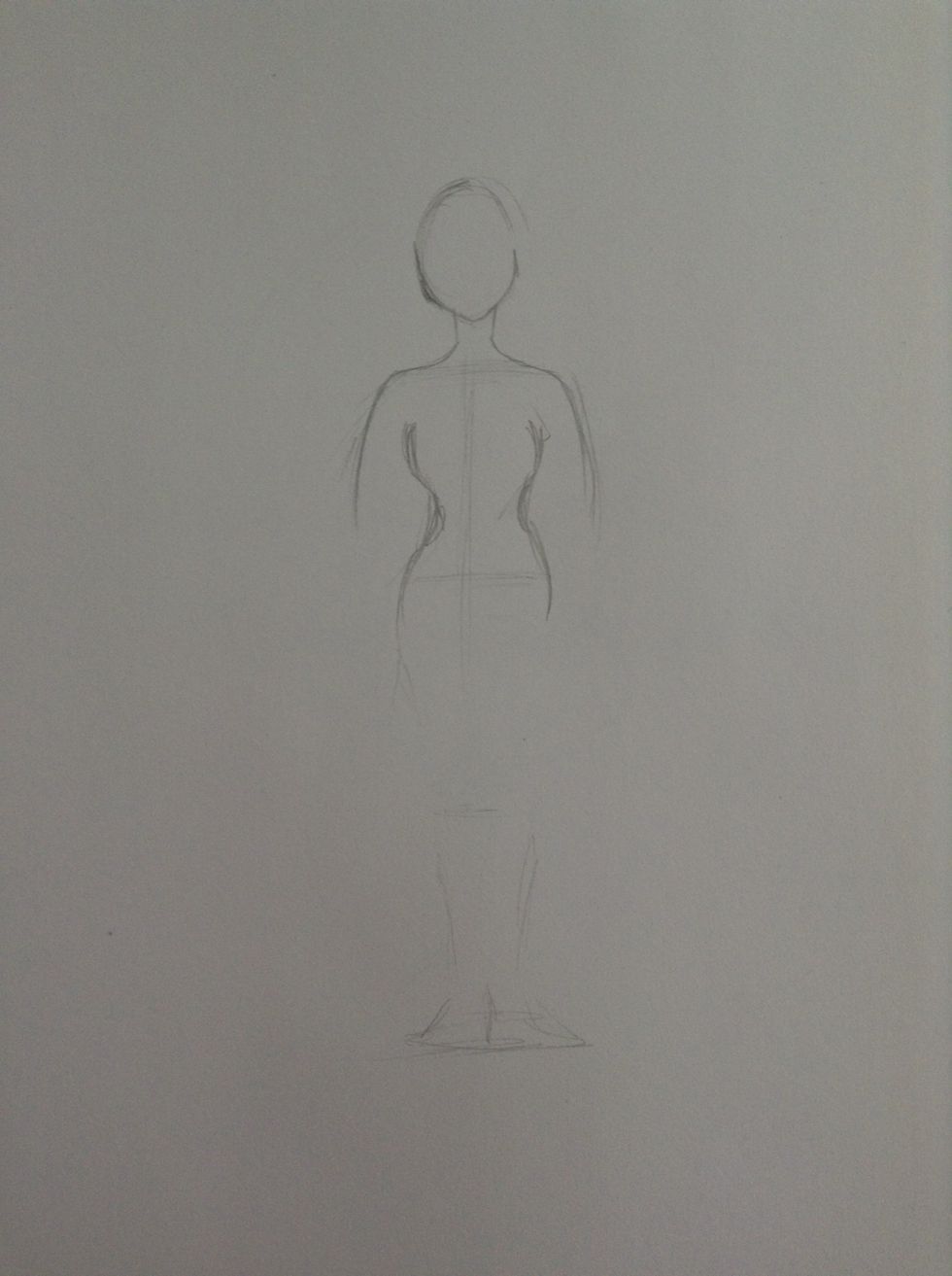 Start outlining the figure.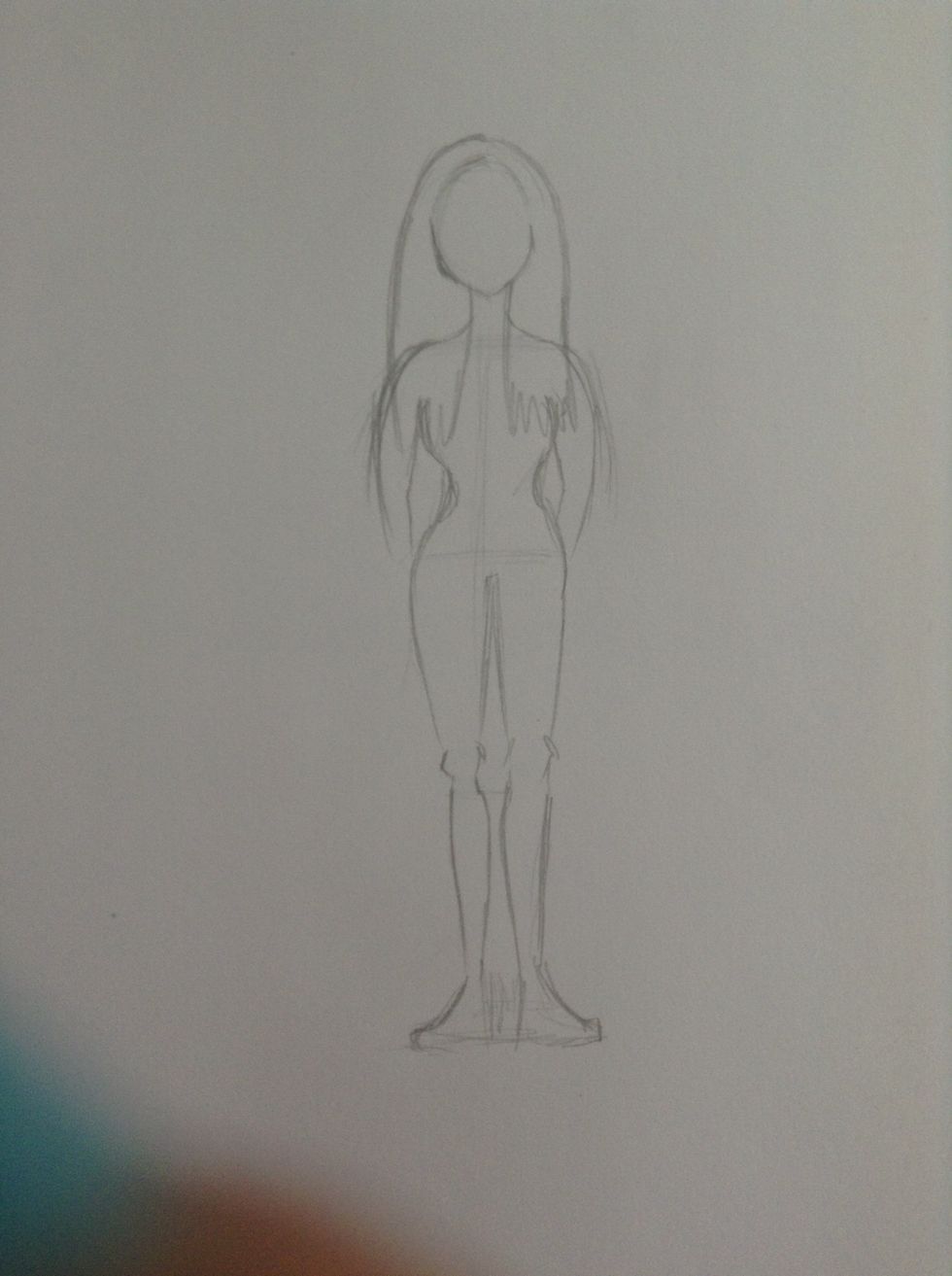 Start thinking about what your person will look like. Outline the hair.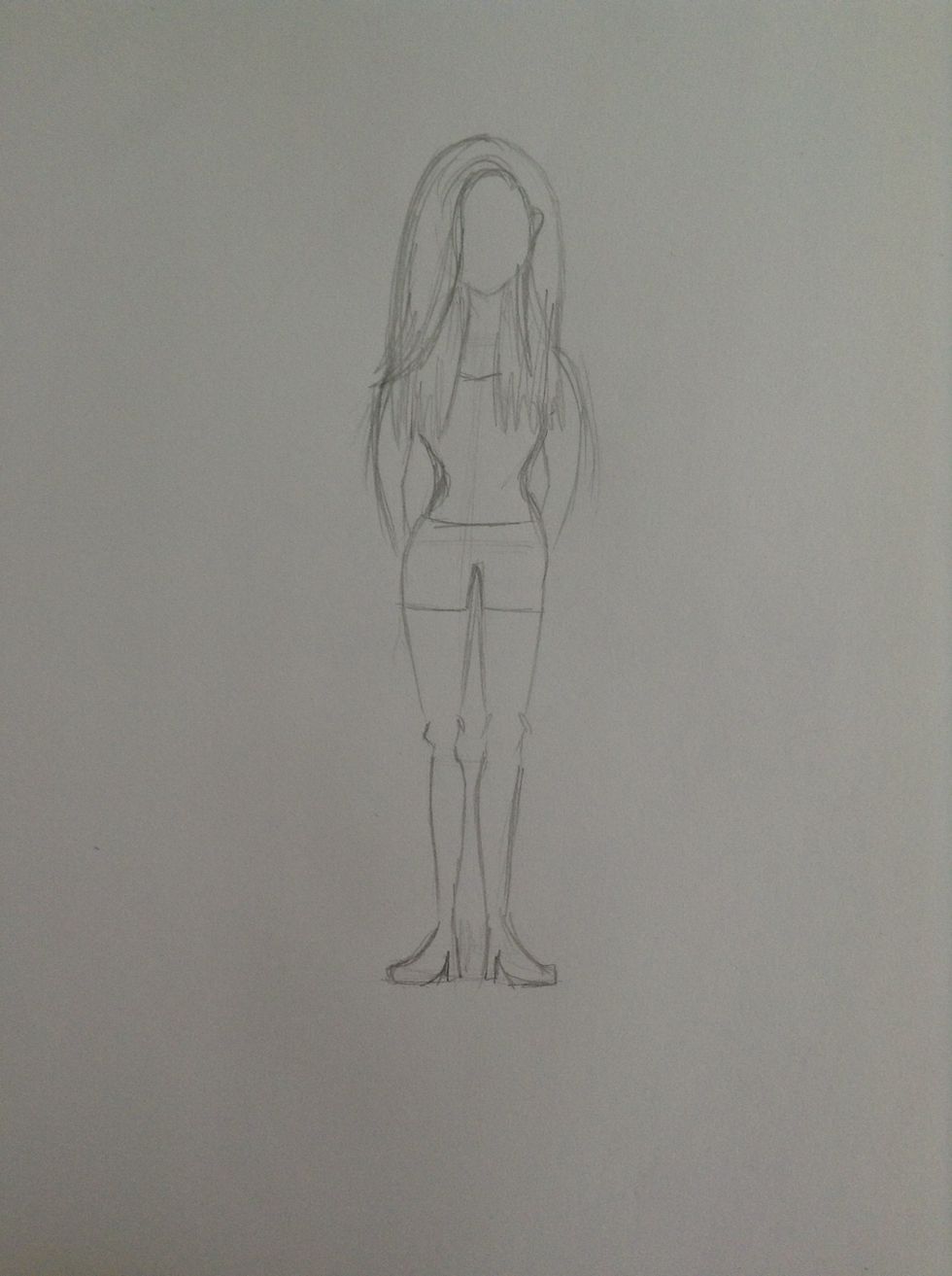 Detail the hair however you like. Then, outline your person's clothes.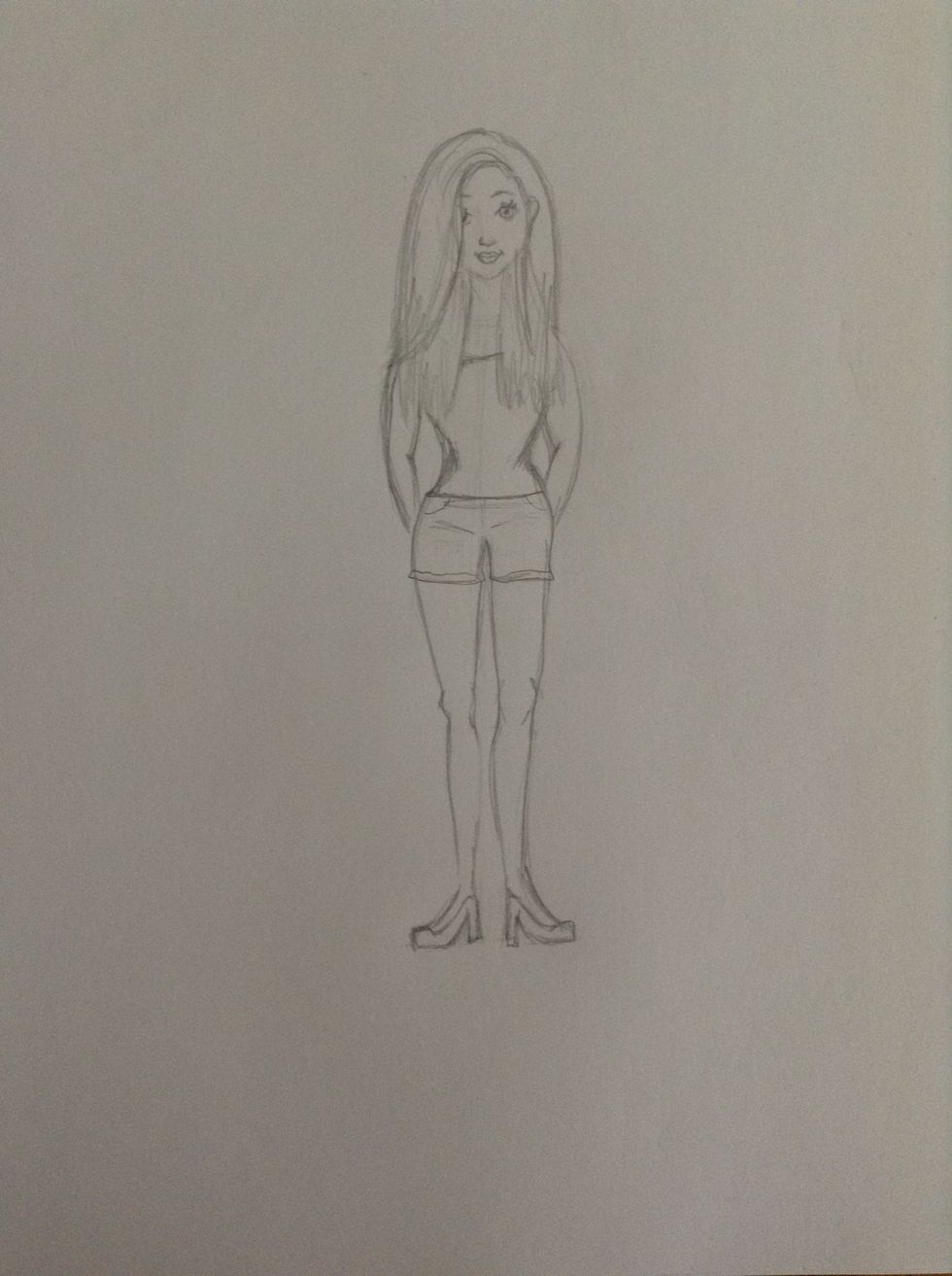 Finalize the clothes, erase extra lines, and draw the face. Tip: for the nose, even a simple line works.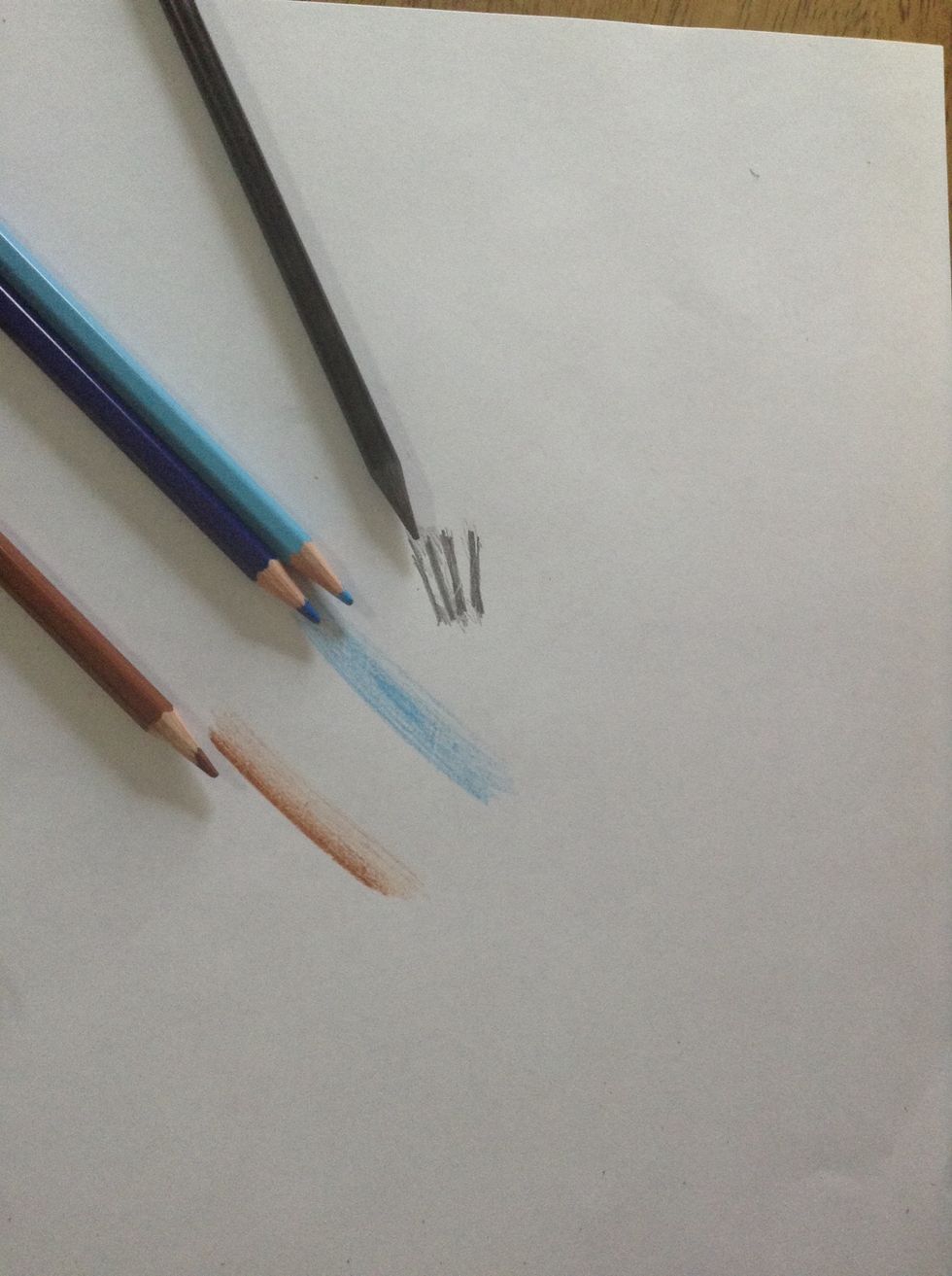 Plan out your colors on a piece of scrap paper.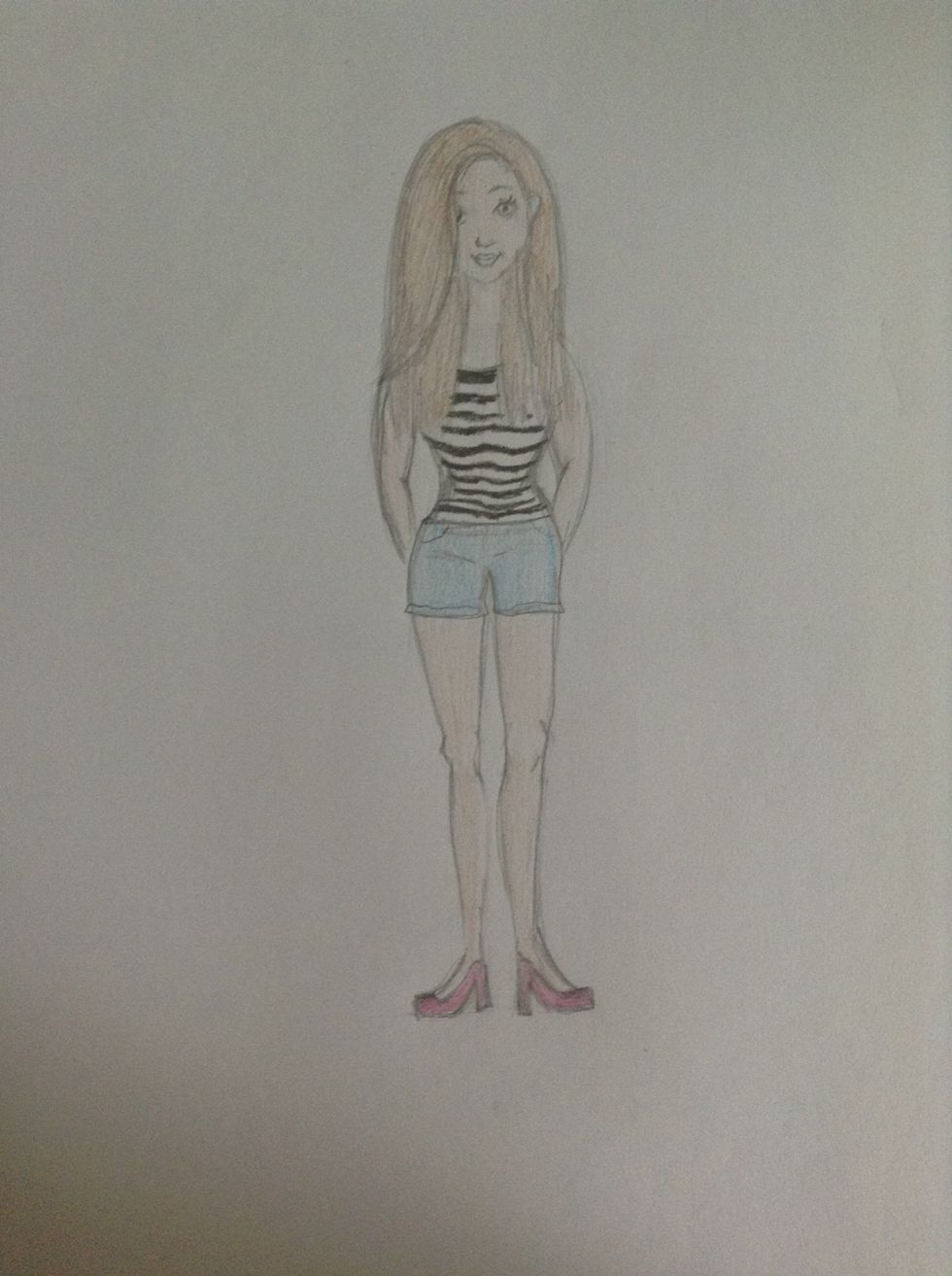 Color in with your simple base colors.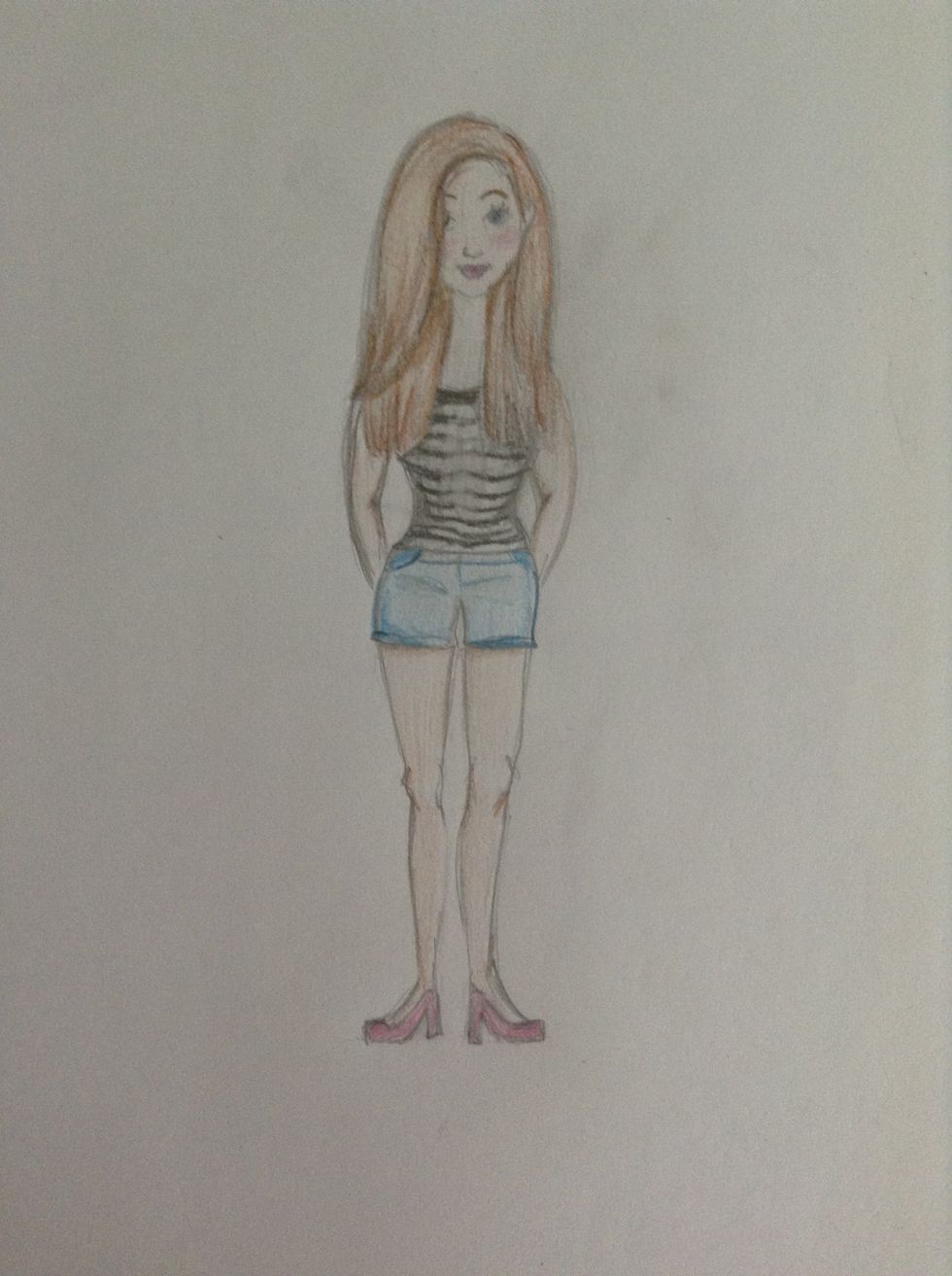 Add finishing details like highlights, makeup, and creasing in the clothes.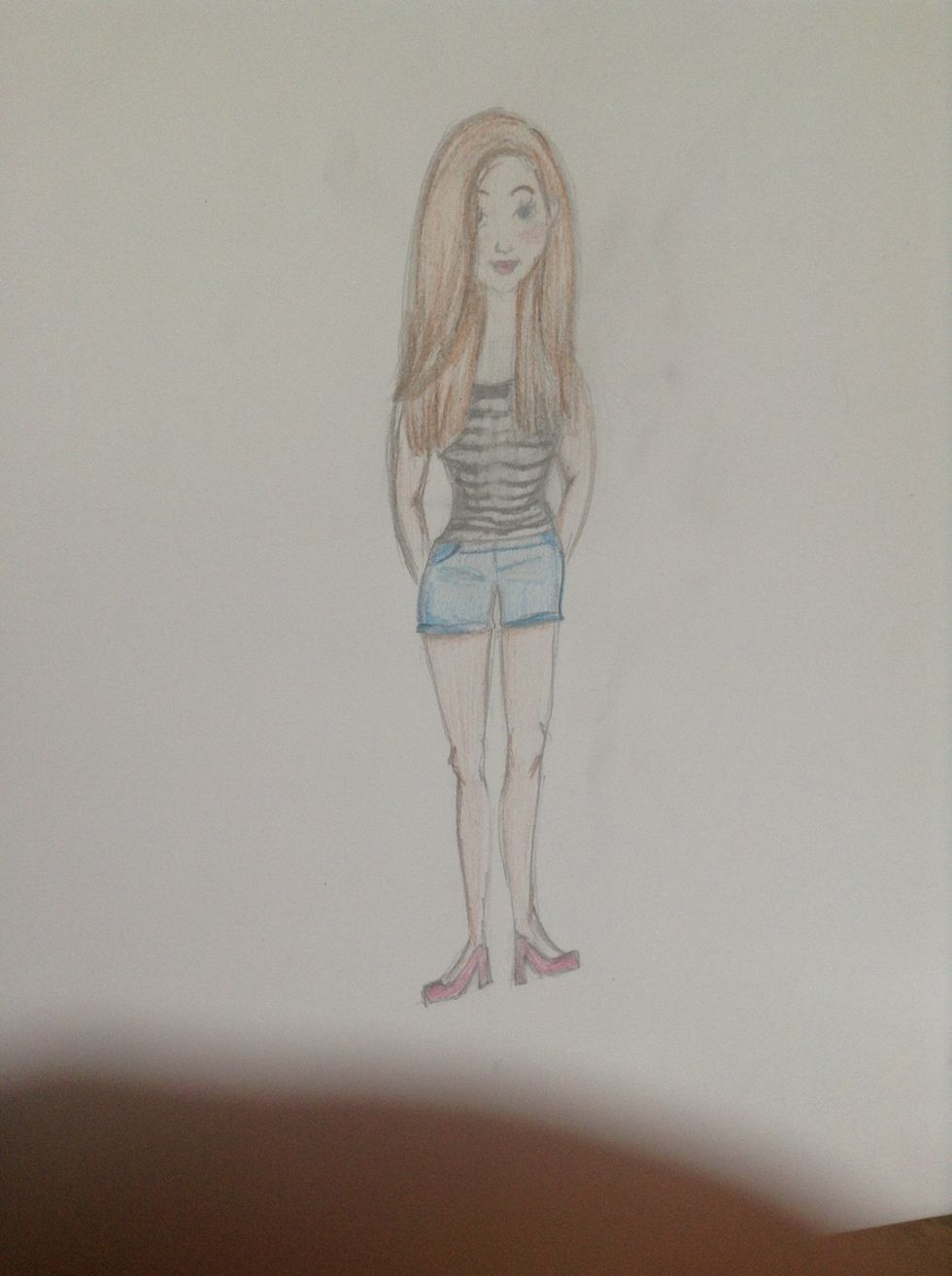 You are done! Have fun experimenting with different looks, poses, and techniques💕
Paper
Pencils
Inspiration✨