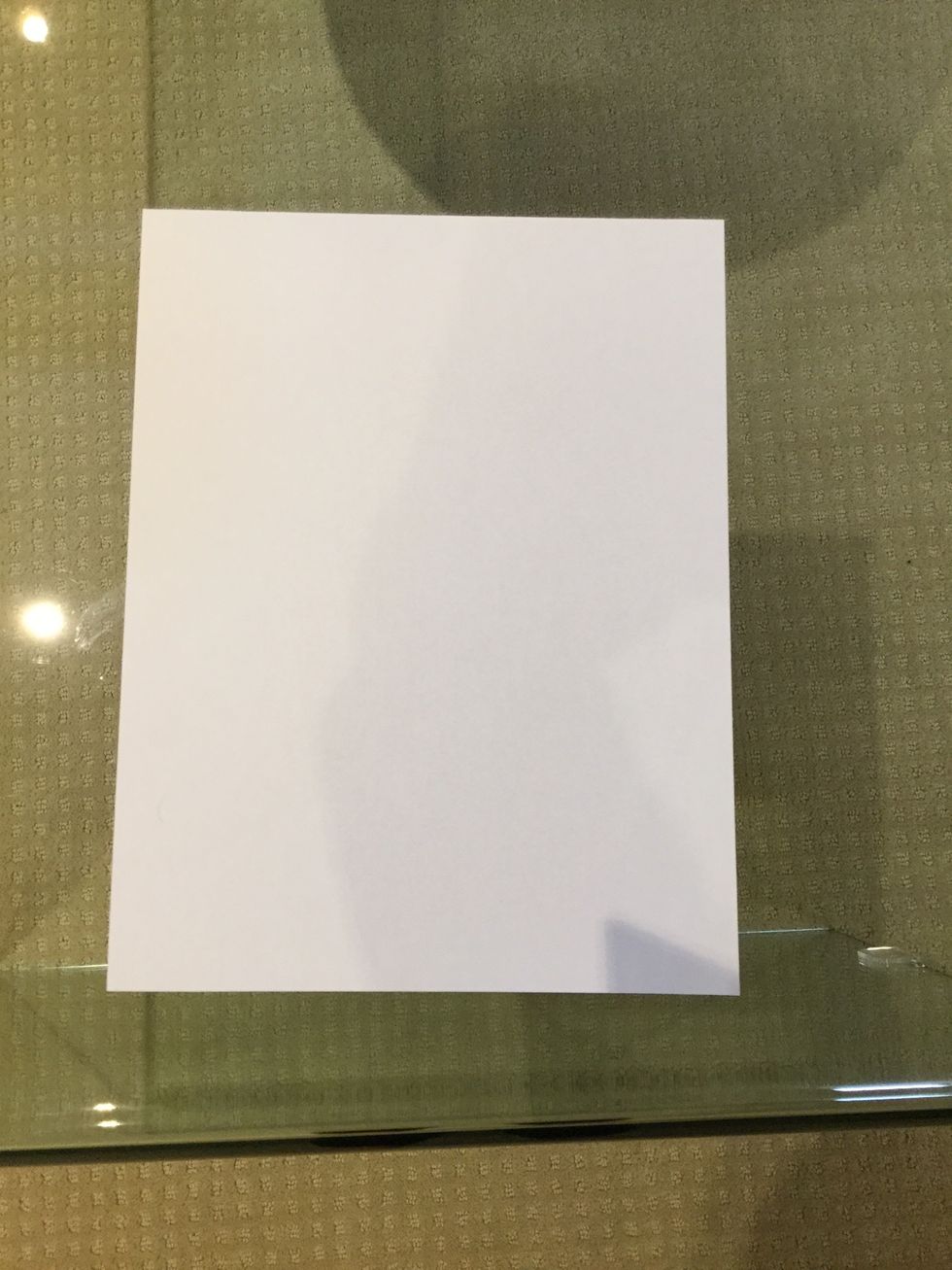 First get a piece of plain white paper and put on your workplace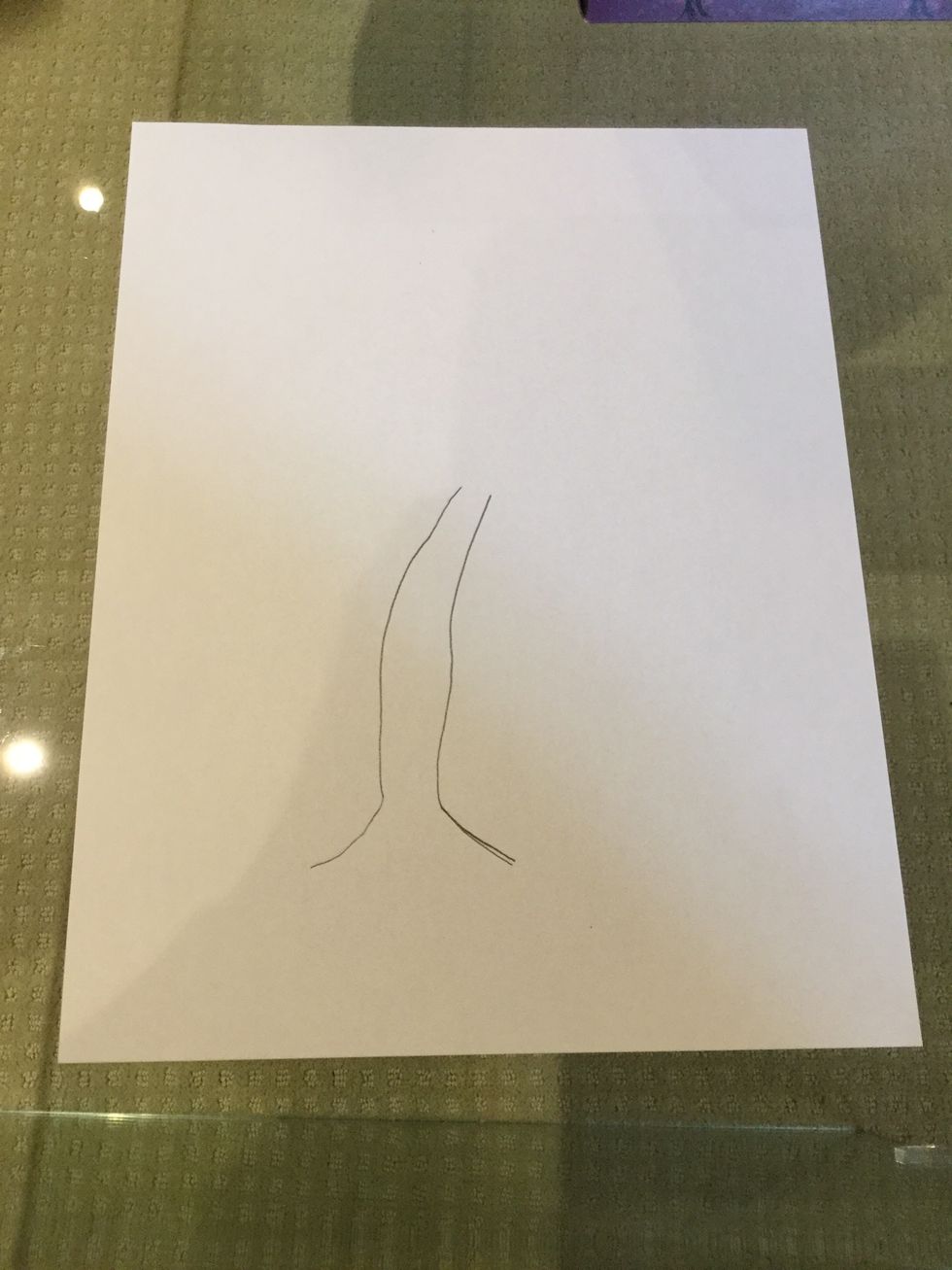 Now draw the tree trunk , as you can see I curved mine a little but but you wont have to if you wont want to .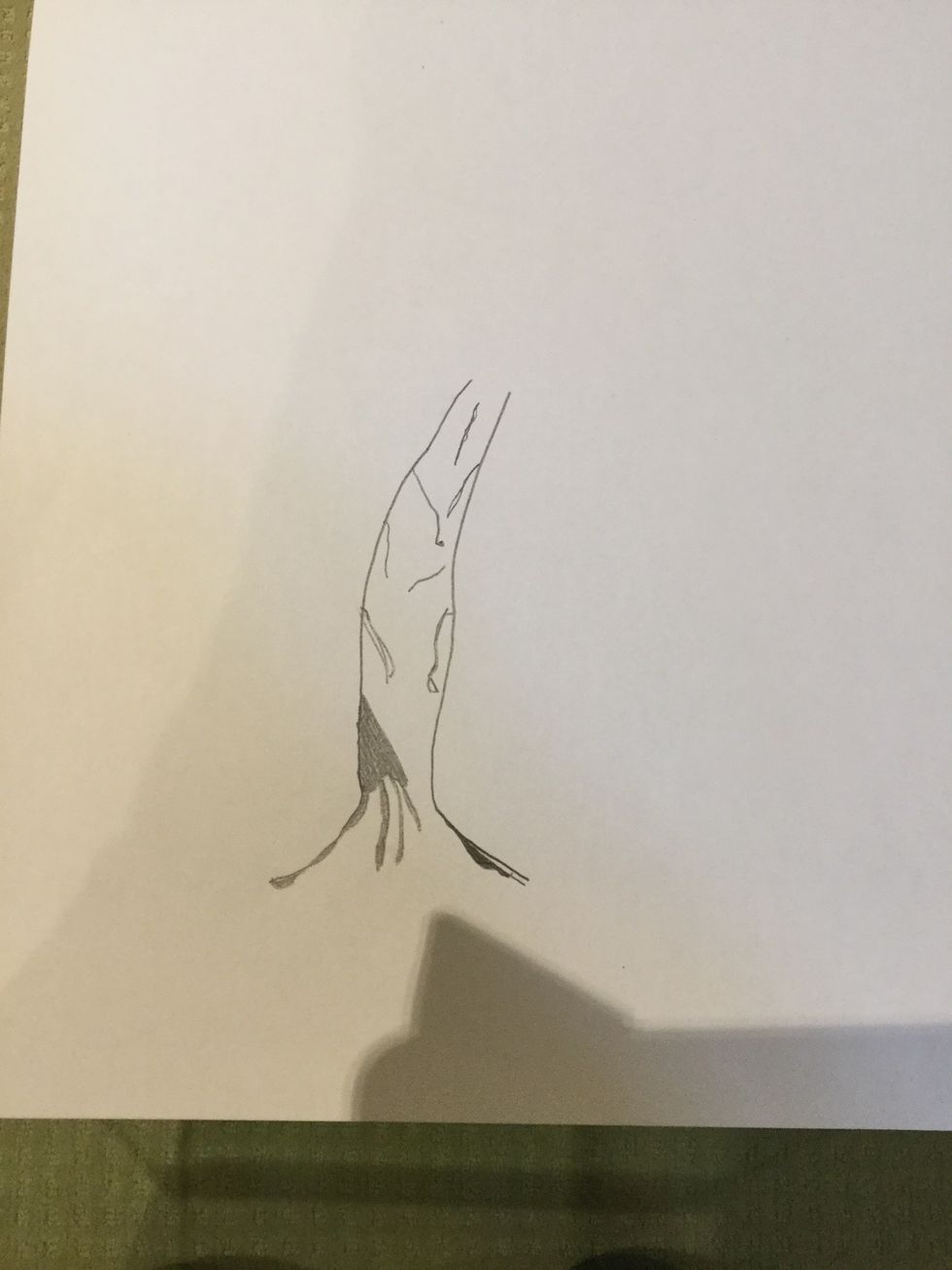 Now add the little roots at the bottom of the tree trunk . And add wood sctatches in different spaces for detail .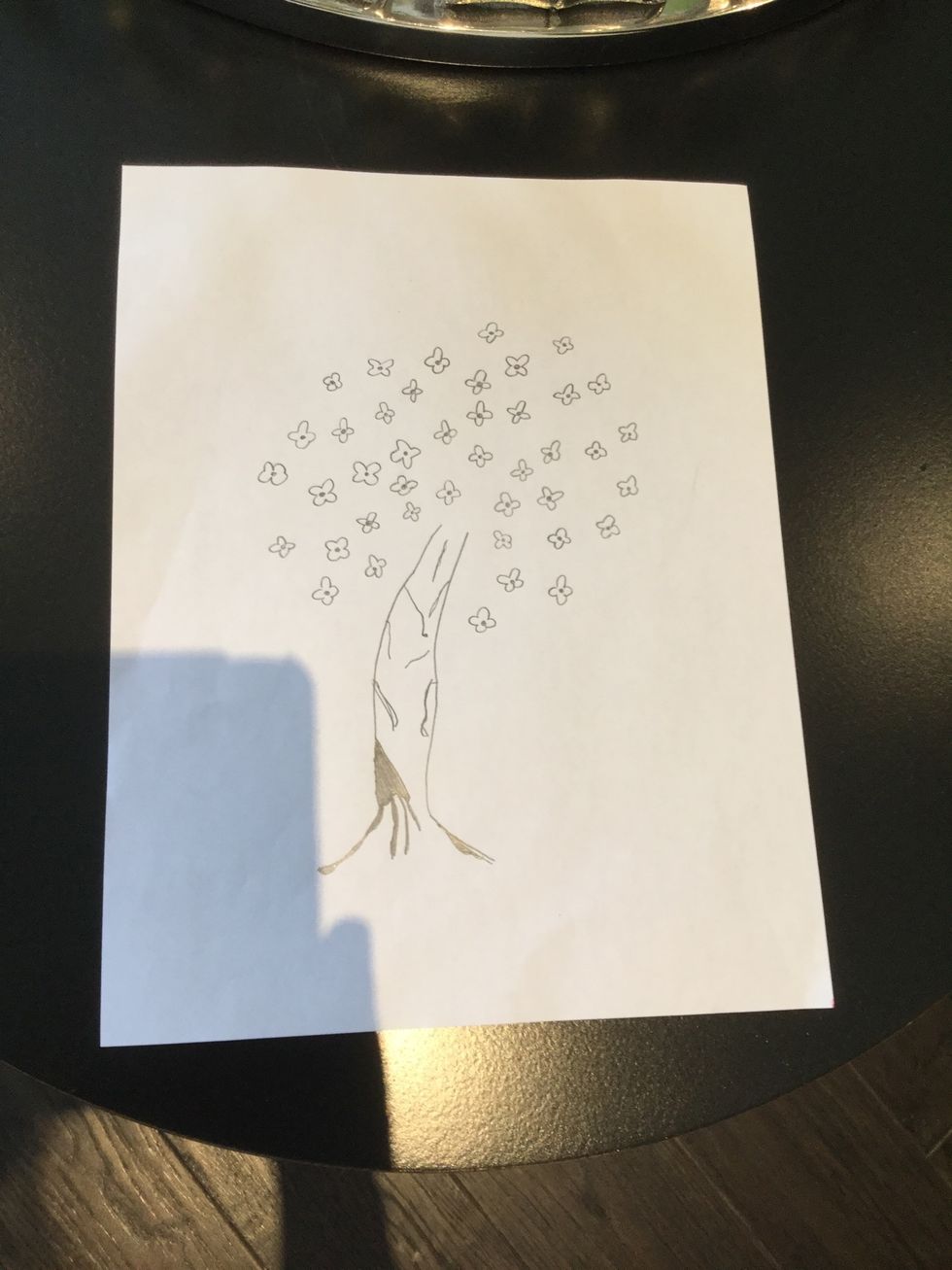 Now draw your blossoms to your tree , they are not hard think of a curbed petal sunflower with four Petals . Or you can try to recreate a blossom from the picture that is displayed:)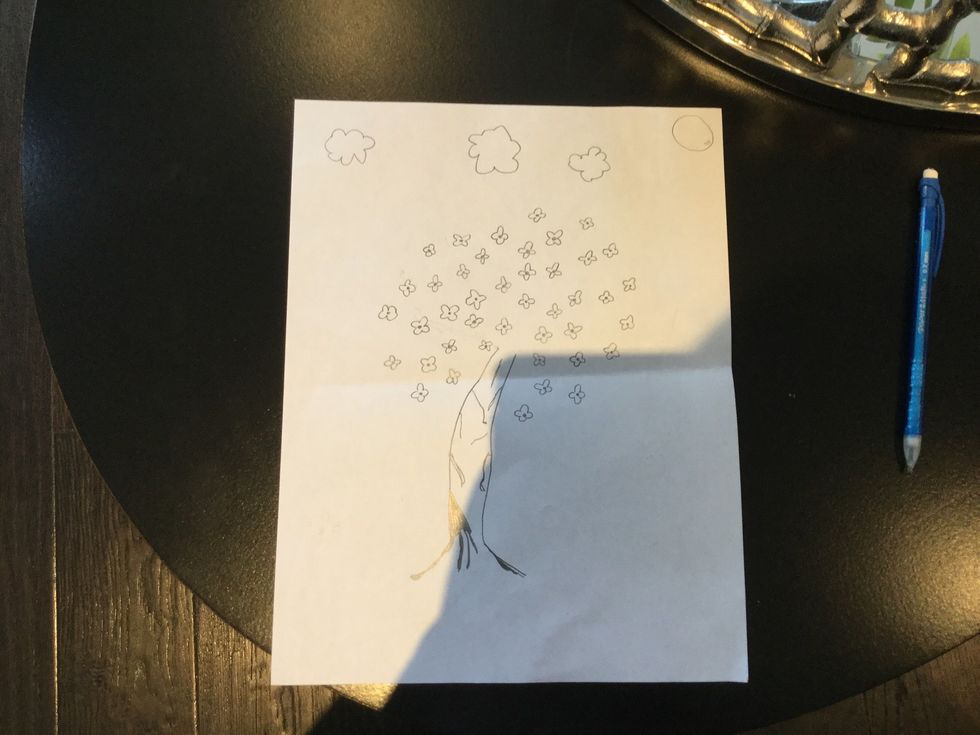 Now you are DONE ✅ I added some clouds and a small sun , but you can add whatever YOU want , like bunnies , flowers , butterfly's , a river , and more trees if you'd like. Plez like and follow . Bye:)
Thank you so much for trying out my guide , plz comment anything you would like me to improve and that way I can follow you guys and check out ur accounts ! Make sure to follow and like ;) 😁👍💕✌️:)
1 sheet of plain white paper
Coloring supplies ( etg, markers ) optional
Pencil or pen . To draw with
Sharpie ( for outlining ) optional