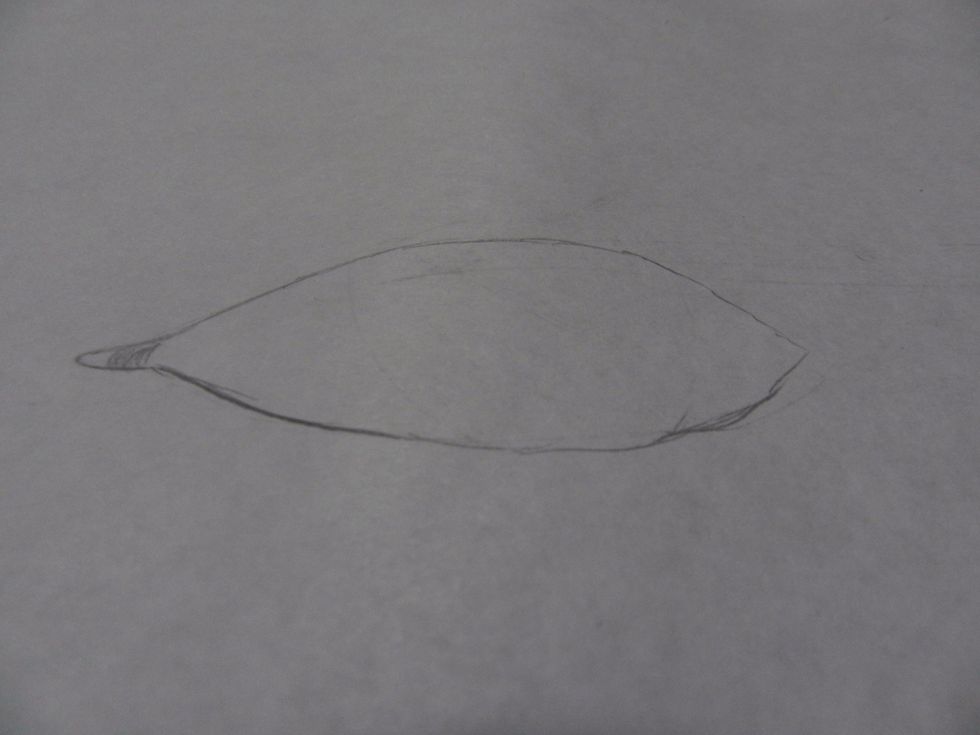 first start by creating your outline. Try not to make it look too much like a football after all we are going for a realistic take on this. If you have a model just follow the outline of their eye.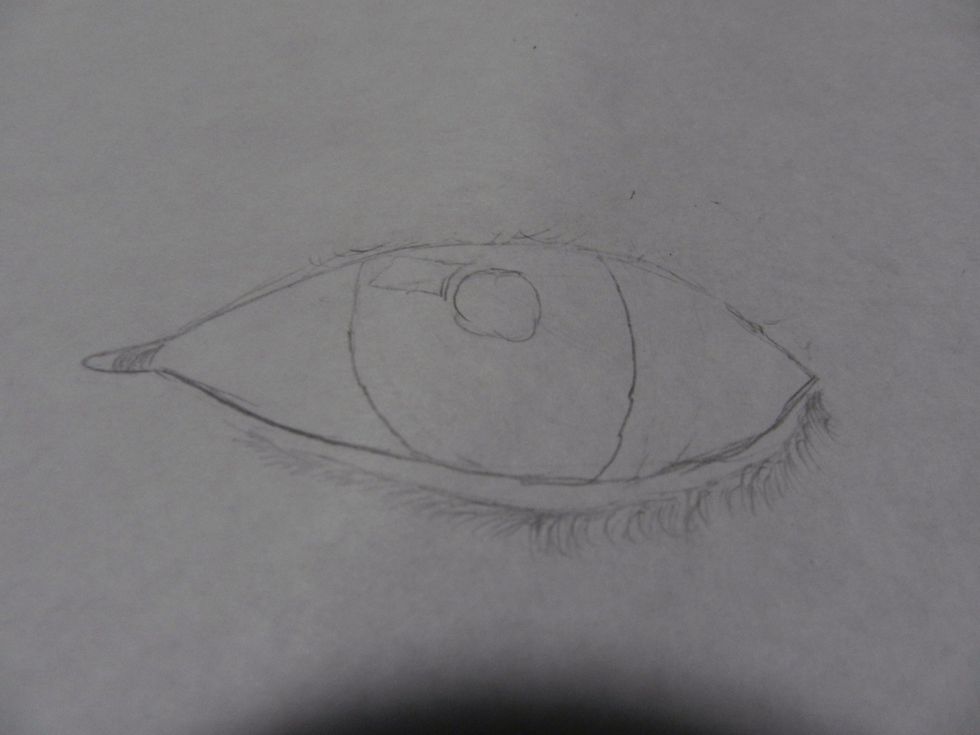 Next fill in the basics i start with the actual pupil first as you can see you just add the inner part and then outer. Next i start with the bottom lashes just small strokes to create the thin look.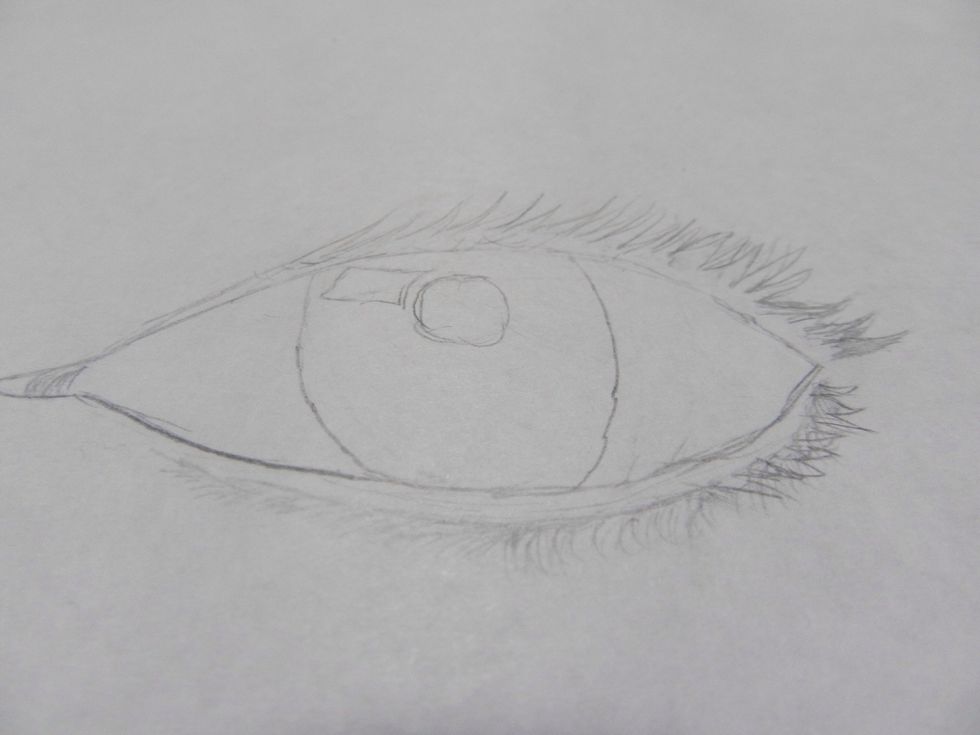 Now you add the top lashes i make my eyelashes a little bit swooped to the right that is just preference. Again if you have a model just go by what you see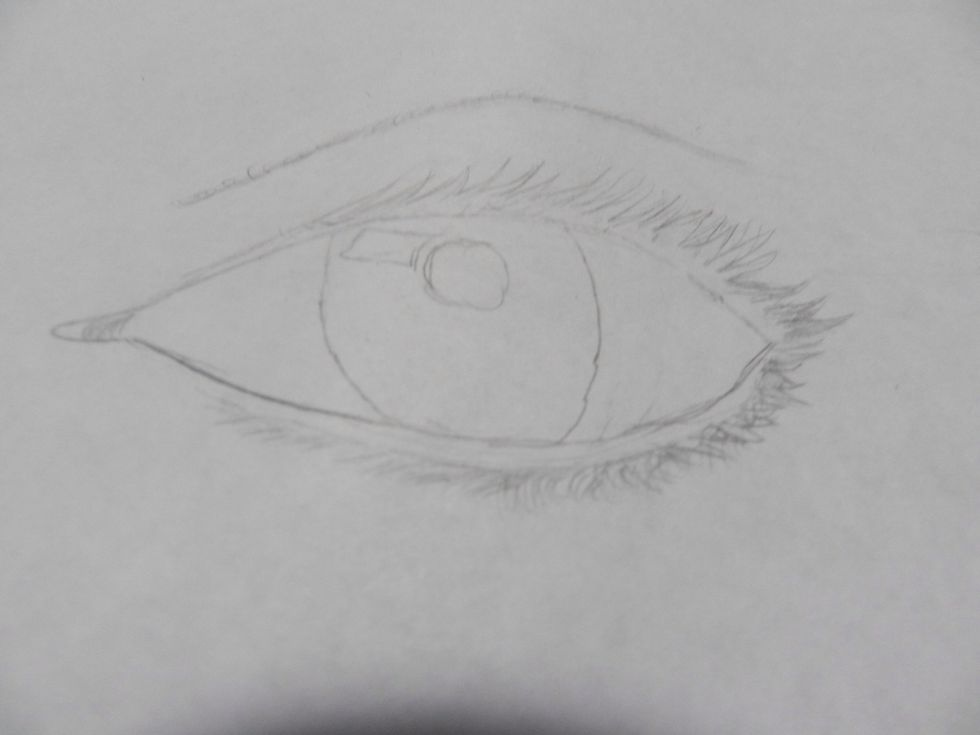 Next we are going to do the eyebrow which is simple i start out with a line to get the curving right.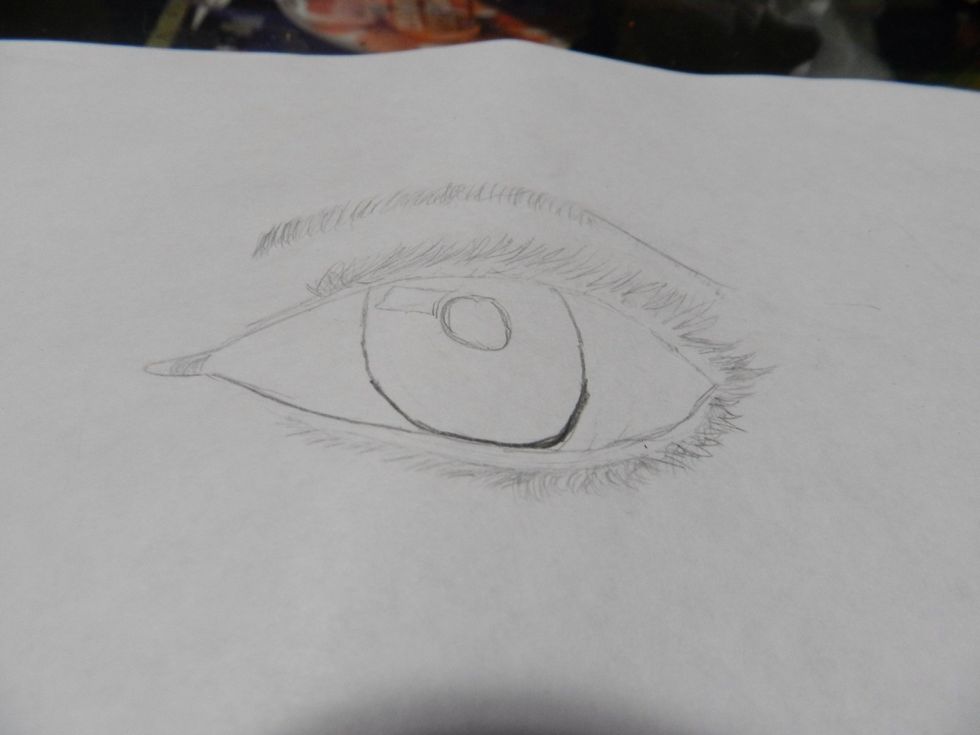 Now its time to add in more of the details i add a deeper line under the outer eye part this will create depth next i add in the hair to the eye brow so it is no longer a single line.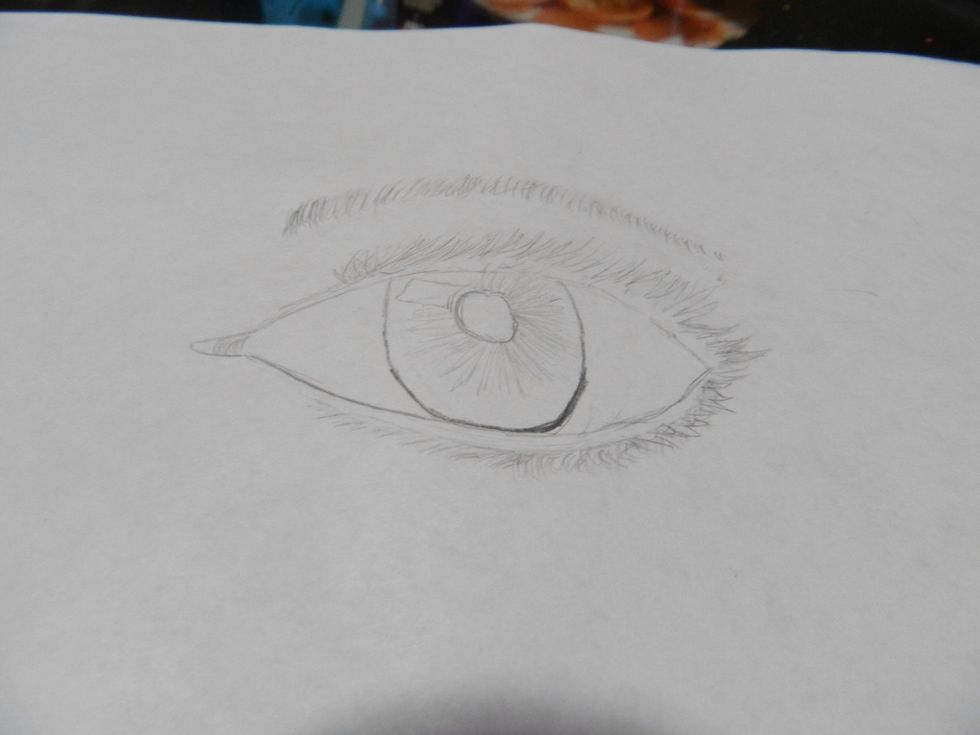 Once finished with that you add in the detail to the inner eye the strokes in the center create depth as well. You will also finish out the eyebrow.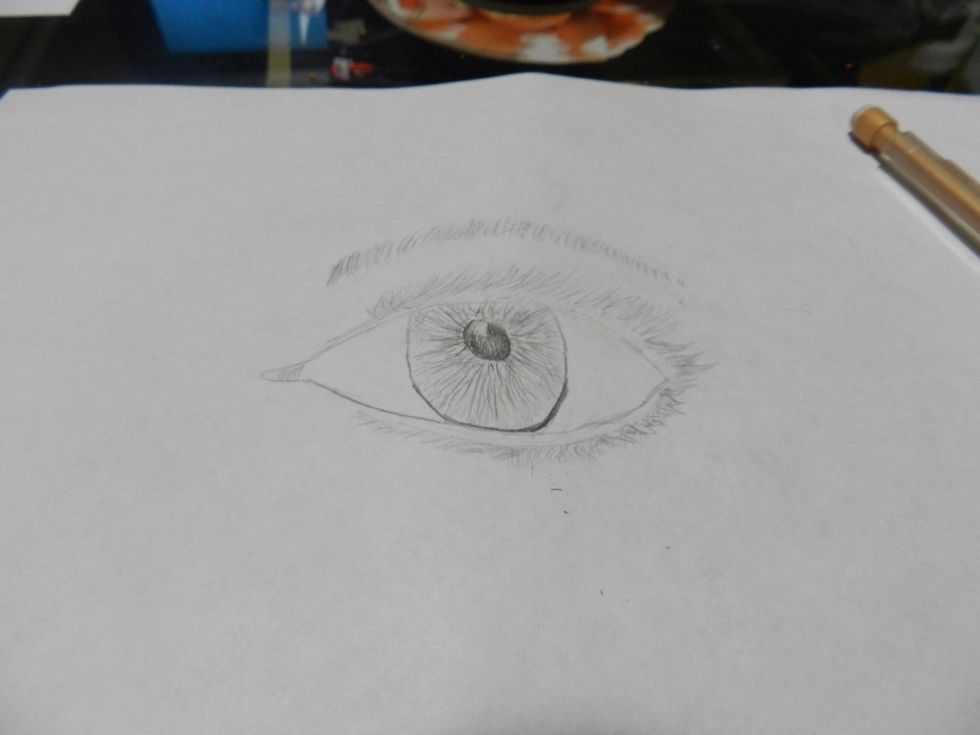 Next we are going to finish filling in the eye you fill in the pupil and add the rest of the strokes some darker than others to create depth.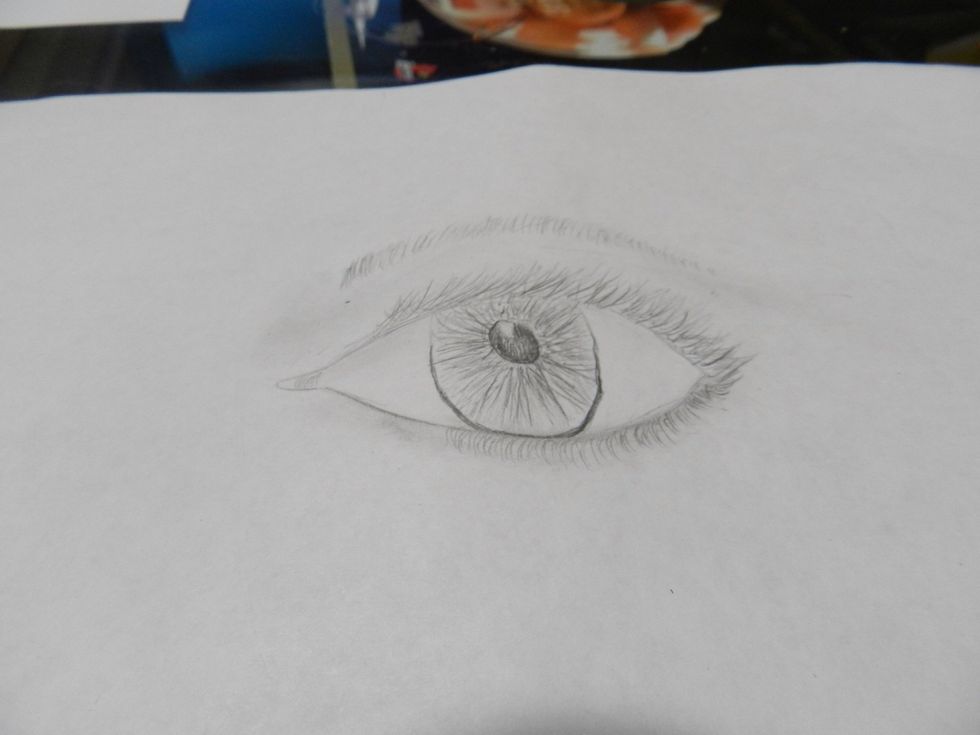 Next we add shading around the eye since no face is as clean cut.
Now i add the bridge of the nose and some more shading that is just personal opinion you don't have to do this step.
And now you are finished! i hope you enjoyed this tutorial.
pencil
paper
charcoal outlining pencils