How to download instagram photos + comments, tags & likes
Download Instagram Photos + Comments, Tags & Likes
65
You can download your Instagram photos using an application called SocialSafe. Download SocialSafe for free from http://socialsafe.net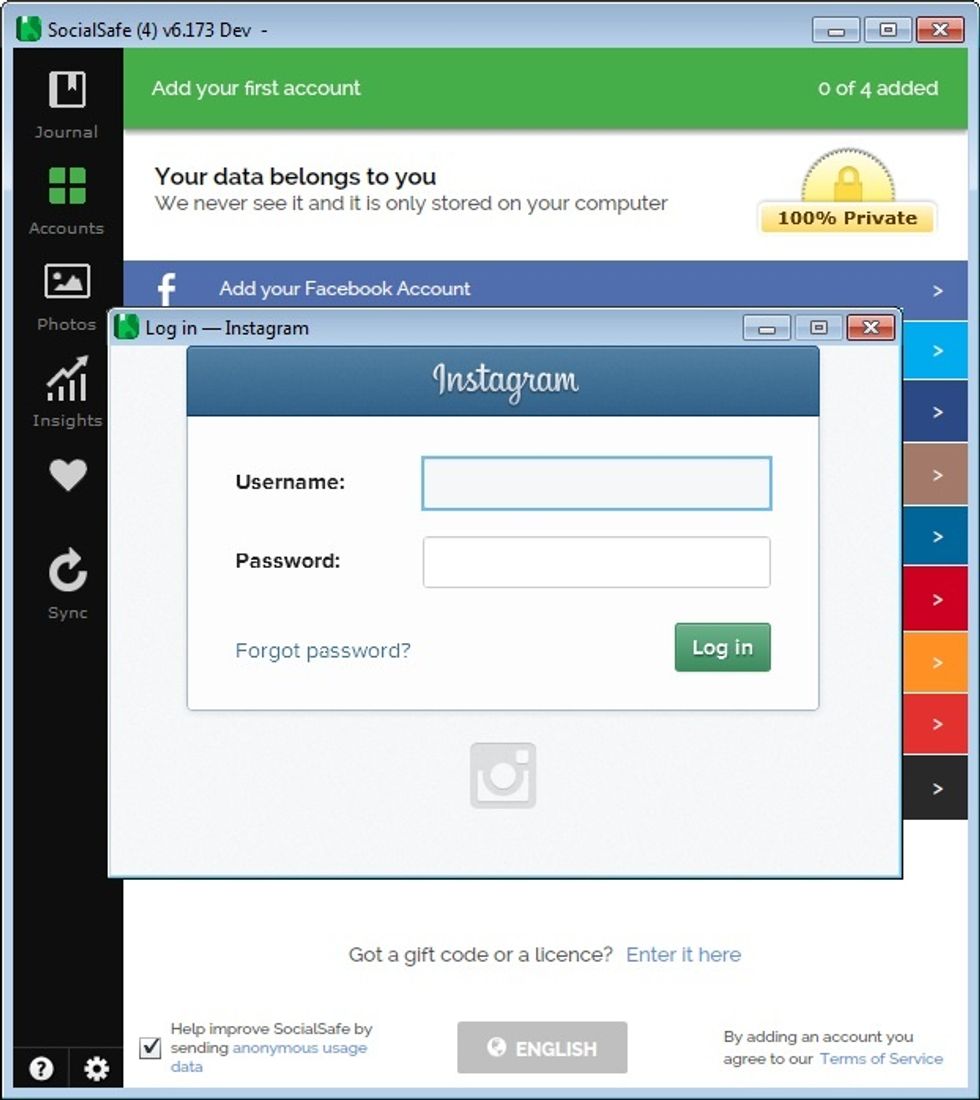 Once you've installed SocialSafe on your PC/Mac, add your Instagram account to your SocialSafe journal by clicking on 'Add Your Instagram account', and logging in with your Instagram username.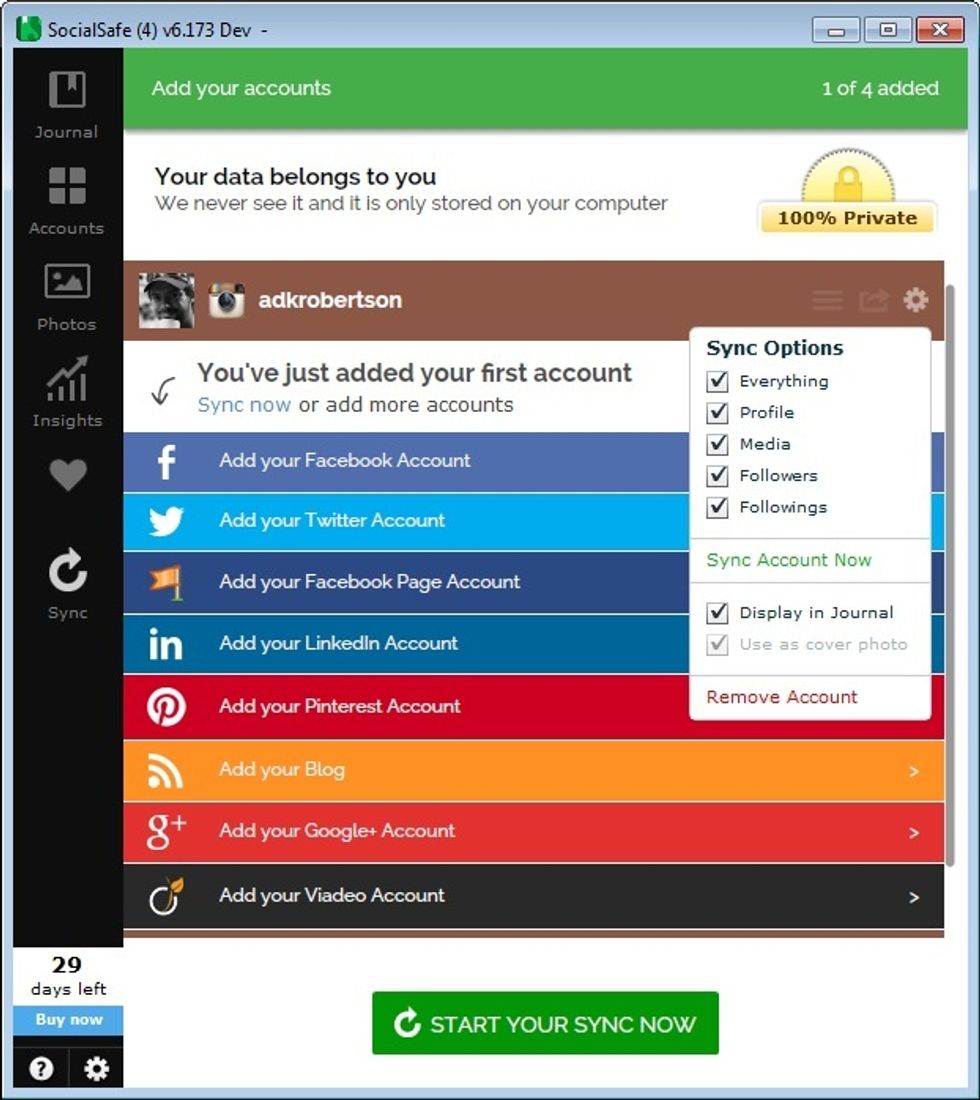 Choose what to download to your machine with the settings cog next to your account name, then click 'Sync Account Now' to start downloading your content.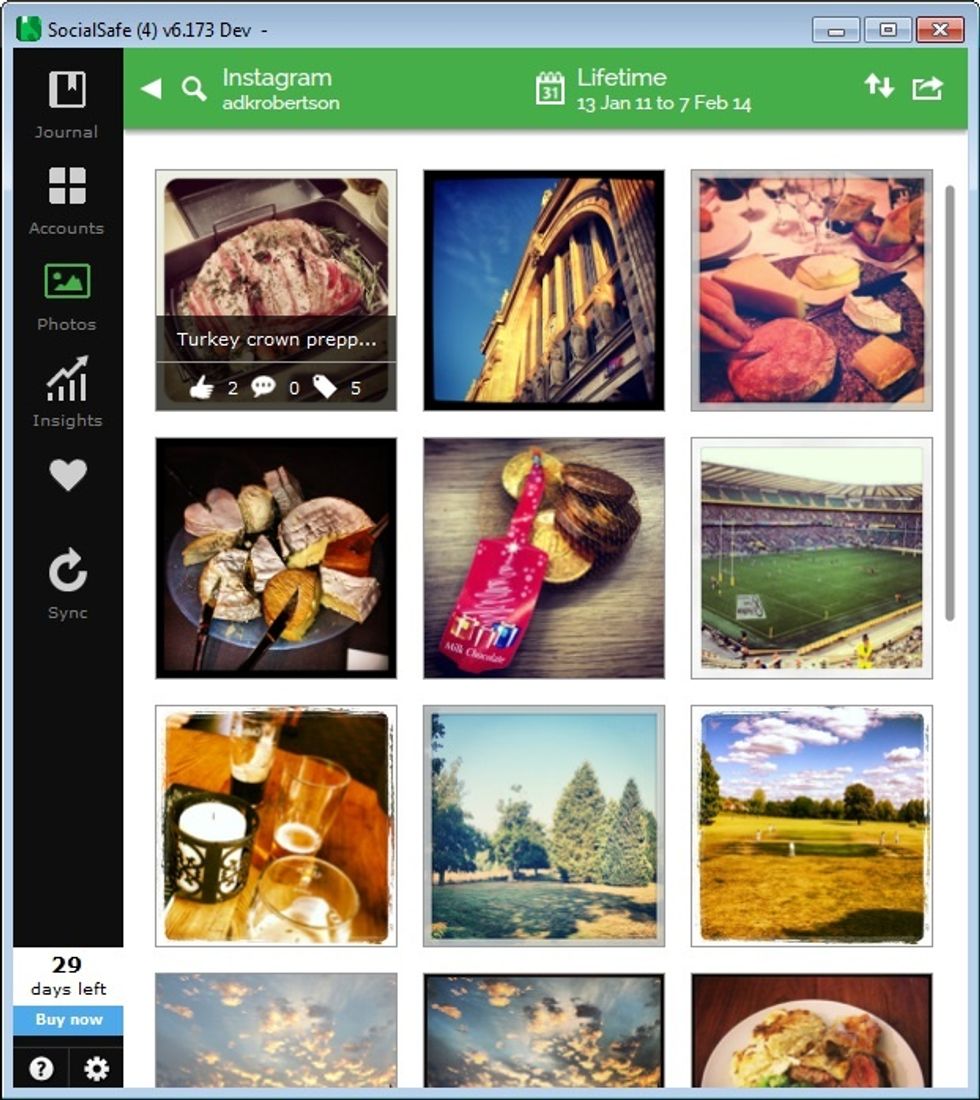 Once downloaded, you can browse and view your Instagram snaps from the 'Photos' view.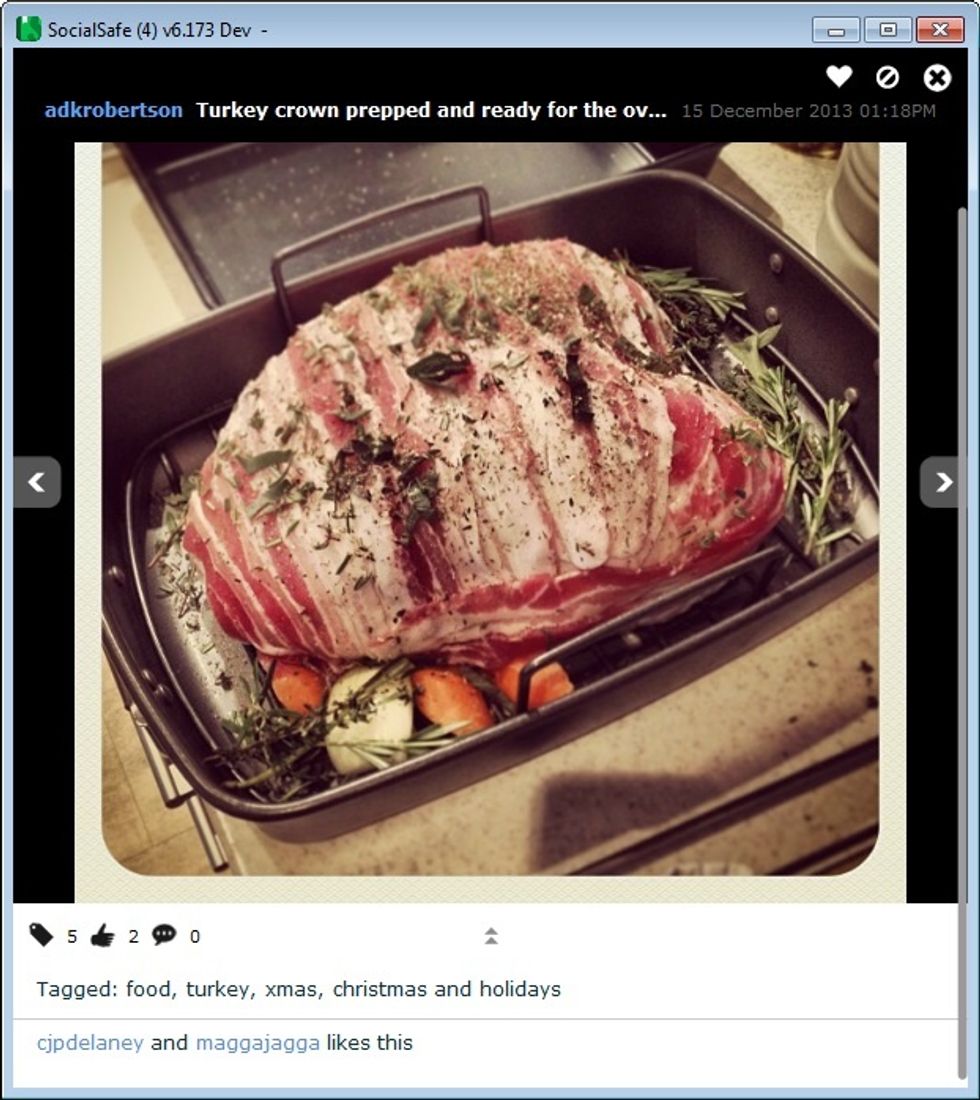 Clicking on the images will reveal all of the comments, tags and likes for each photo. Everything in SocialSafe is searchable, so you could use the search bar to find all photos with a certain tag.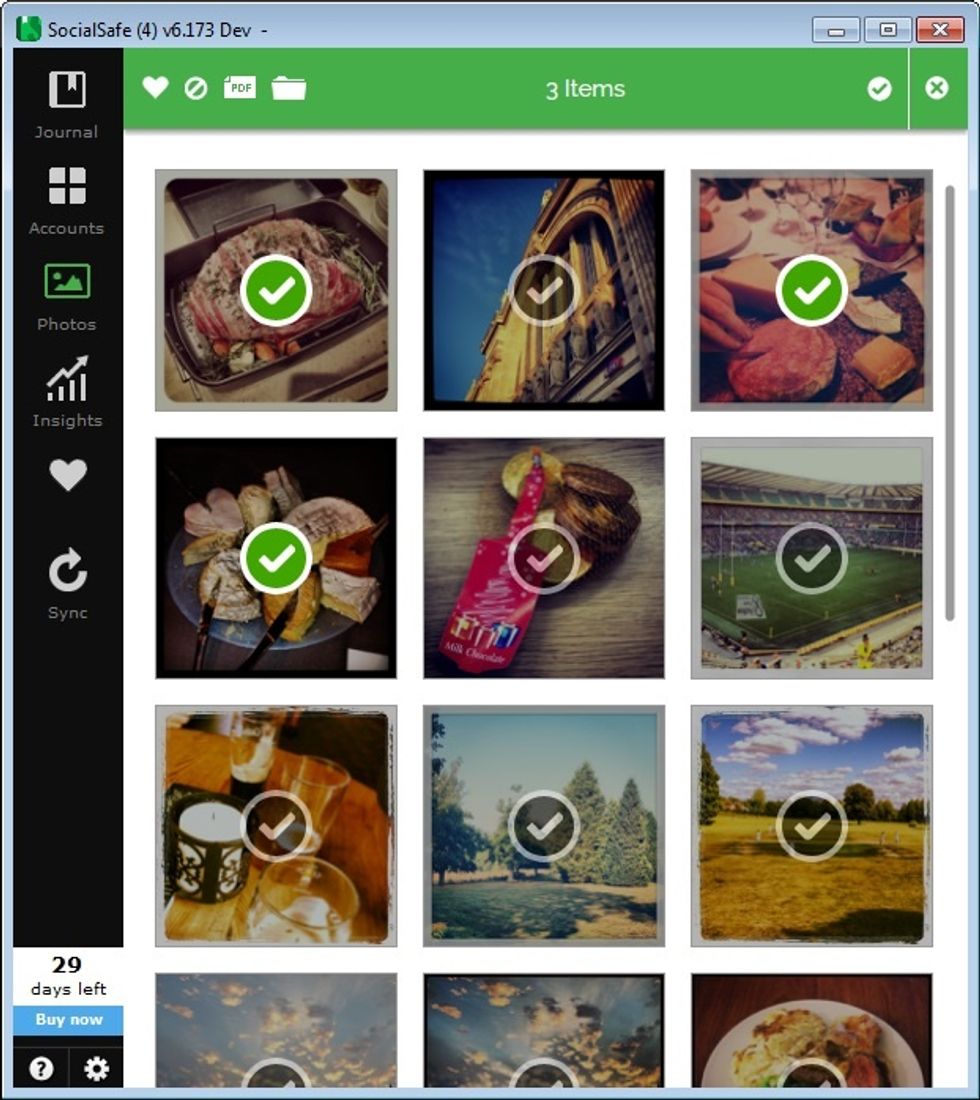 To Export content to PDF or as raw JPEG files, click on the 'Do More' button in the top right corner to select content, then the PDF/Folder buttons on the left create PDFs/JPEG exports respectively.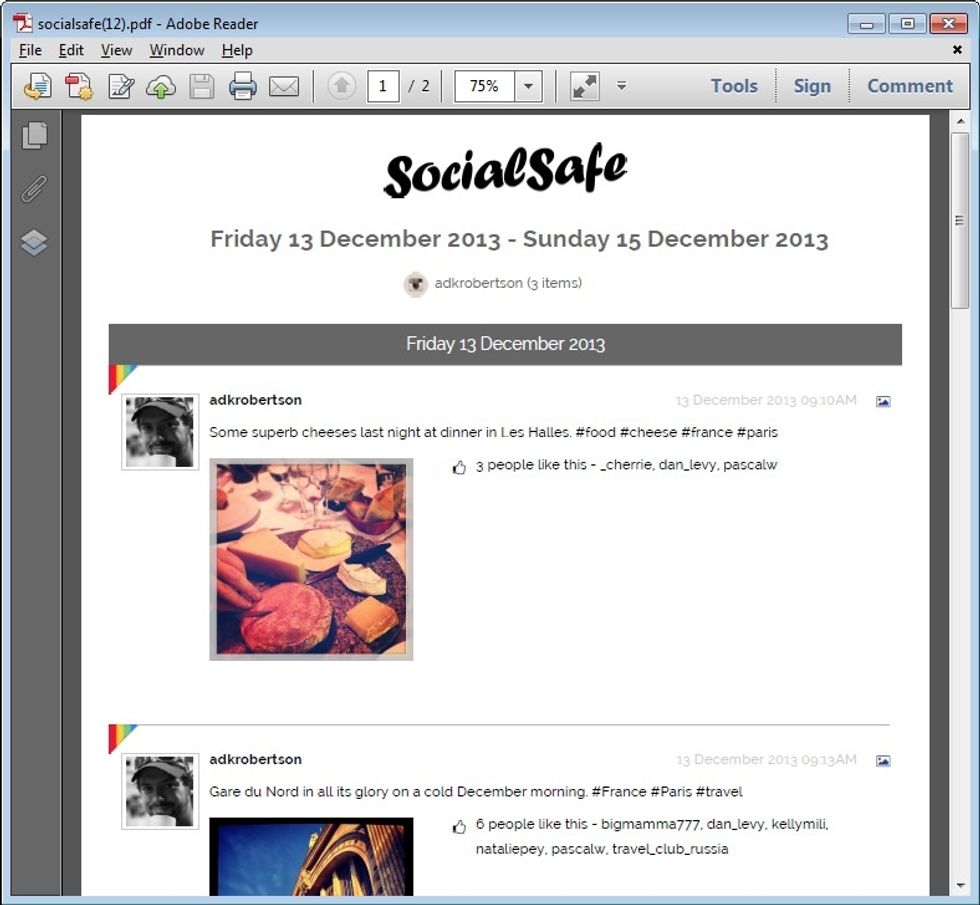 Once you have created your PDF it will open automatically.
The creator of this guide has not included tools