I have tried a lot of music downloading apps and most of them have a limit of songs you can download them for free. This one in particular is all free. Yes you heard me. "Free"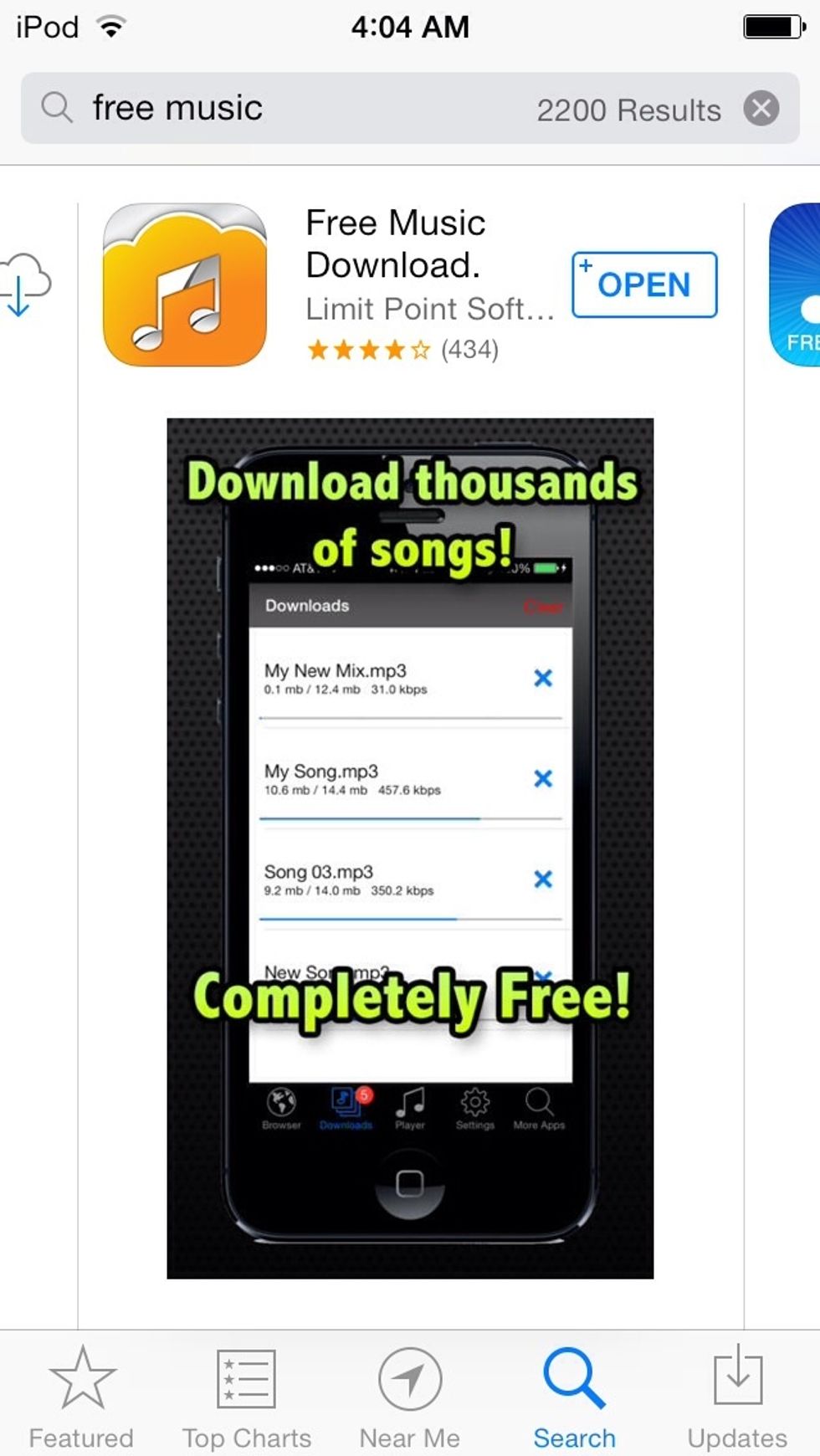 Head to your App Store and search free music. Select the yellow one.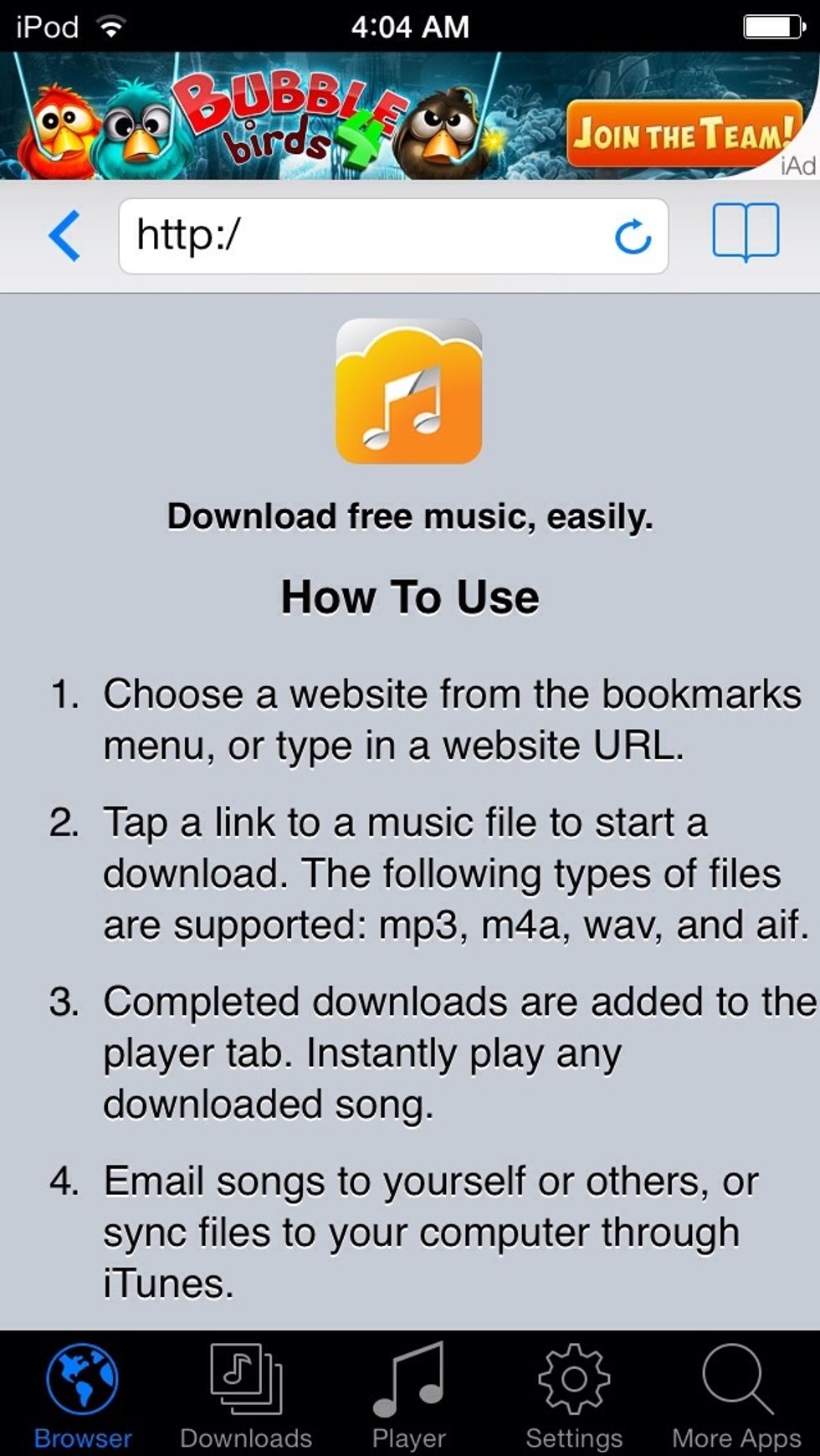 Open the app and in the URL bar type mp3skull.com
Once you are there search the music you want.
Just a heads up! This website does NOT have every single song. So if you are like me, I was a little disappointed.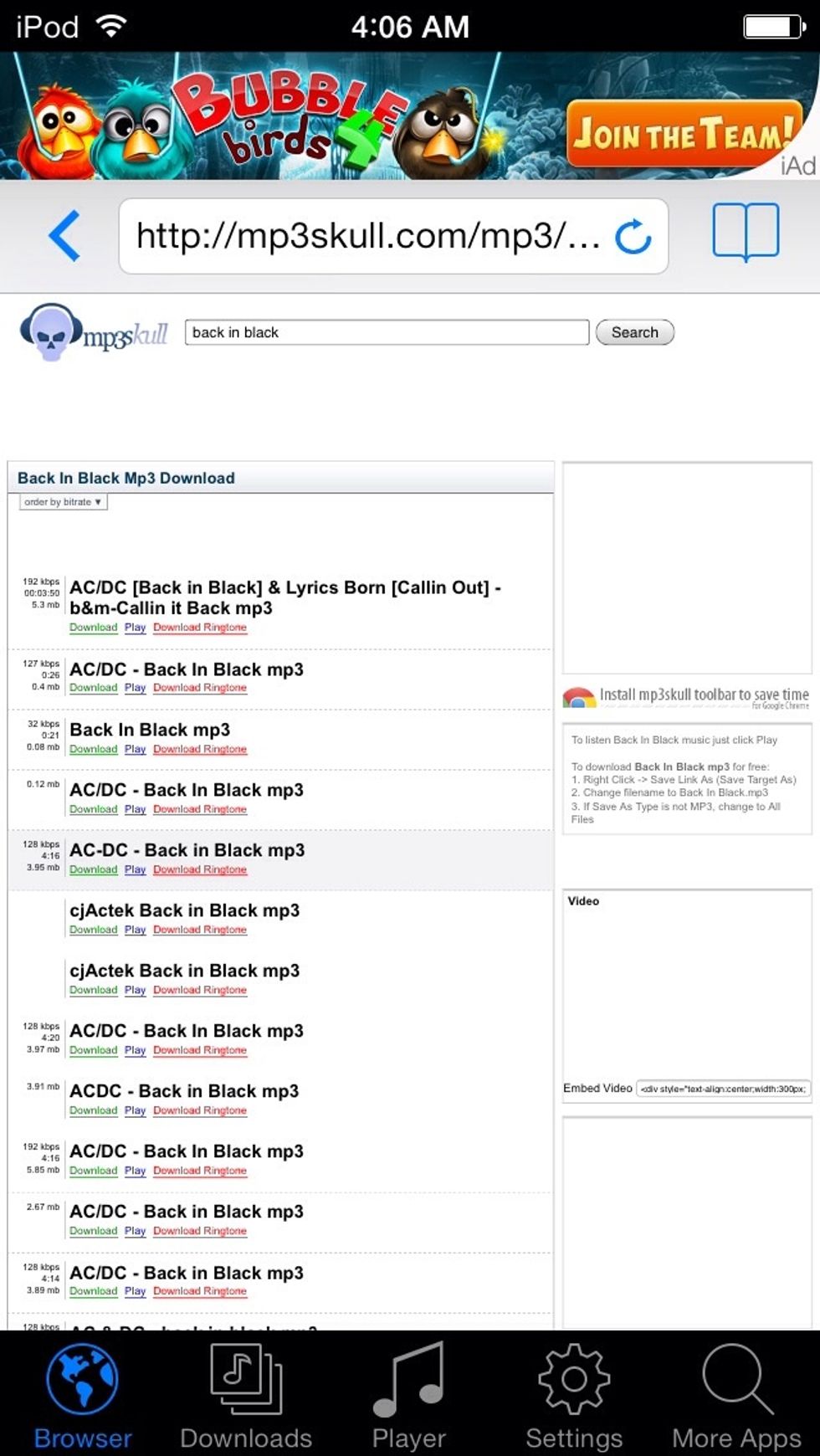 Try to find the right one. Some of the songs come out fuzzy but you will end up finding the right one.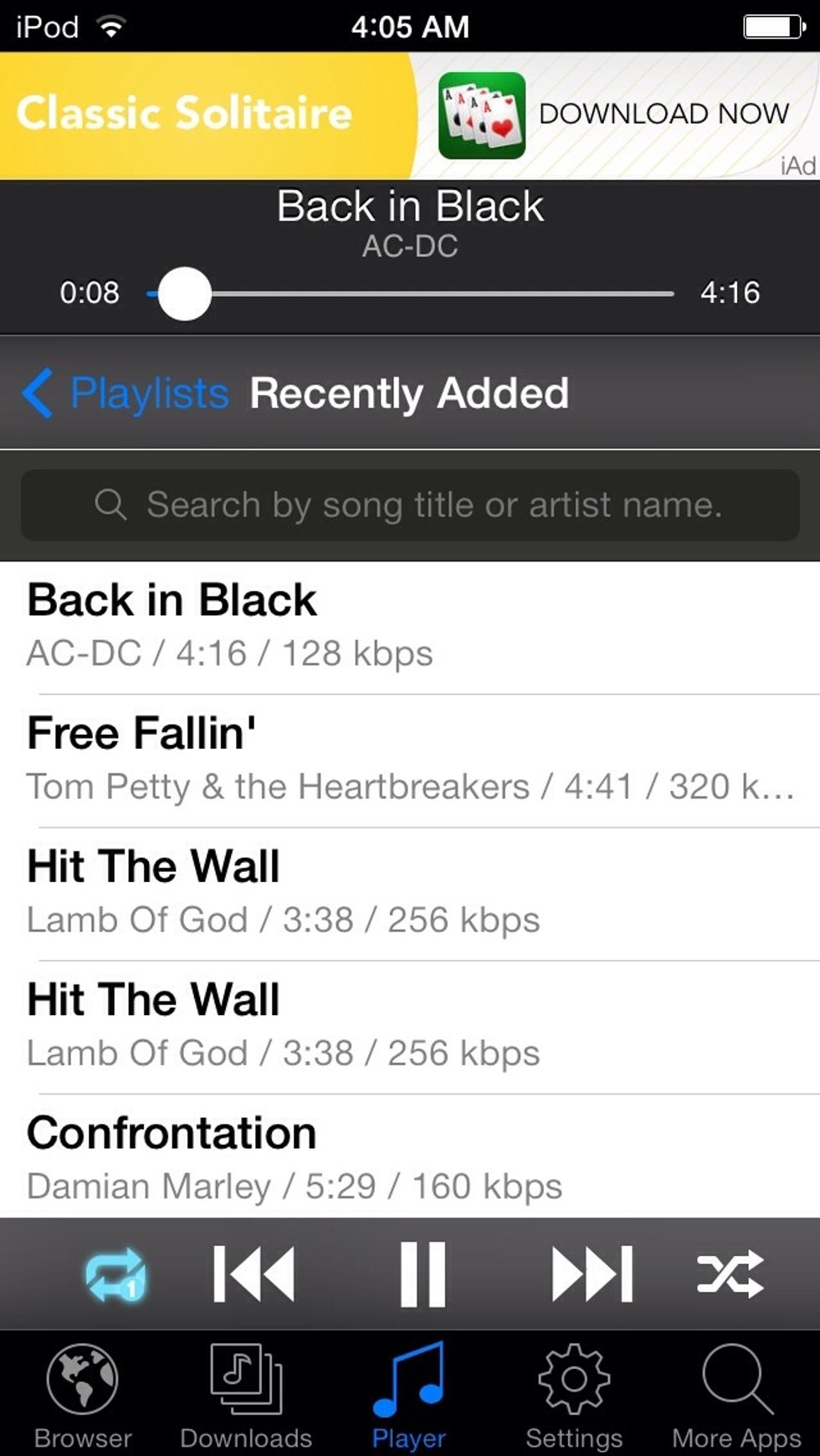 Go to the player after it downloads and select all songs or recently added for the song you have chosen.
Please like and share. o(≧▽≦)o