Download and Play Mp3 Music Directly on iDevices
1
Tired of syncing your device on itunes just to have your new songs on your iDevice? After learning this tutorial you will never use your iTunes again in your whole life.
Heard a song on the go? You can download directly while your on the road (ofcourse need wifi or data plan). and you'll have it on your playlist You can also put lyrics to it.
When you learn this you'll forget apple's default music app.i am using an app called Music D/L but i cant seem to find it on appstore. for the sake of this tutorial. i download another app.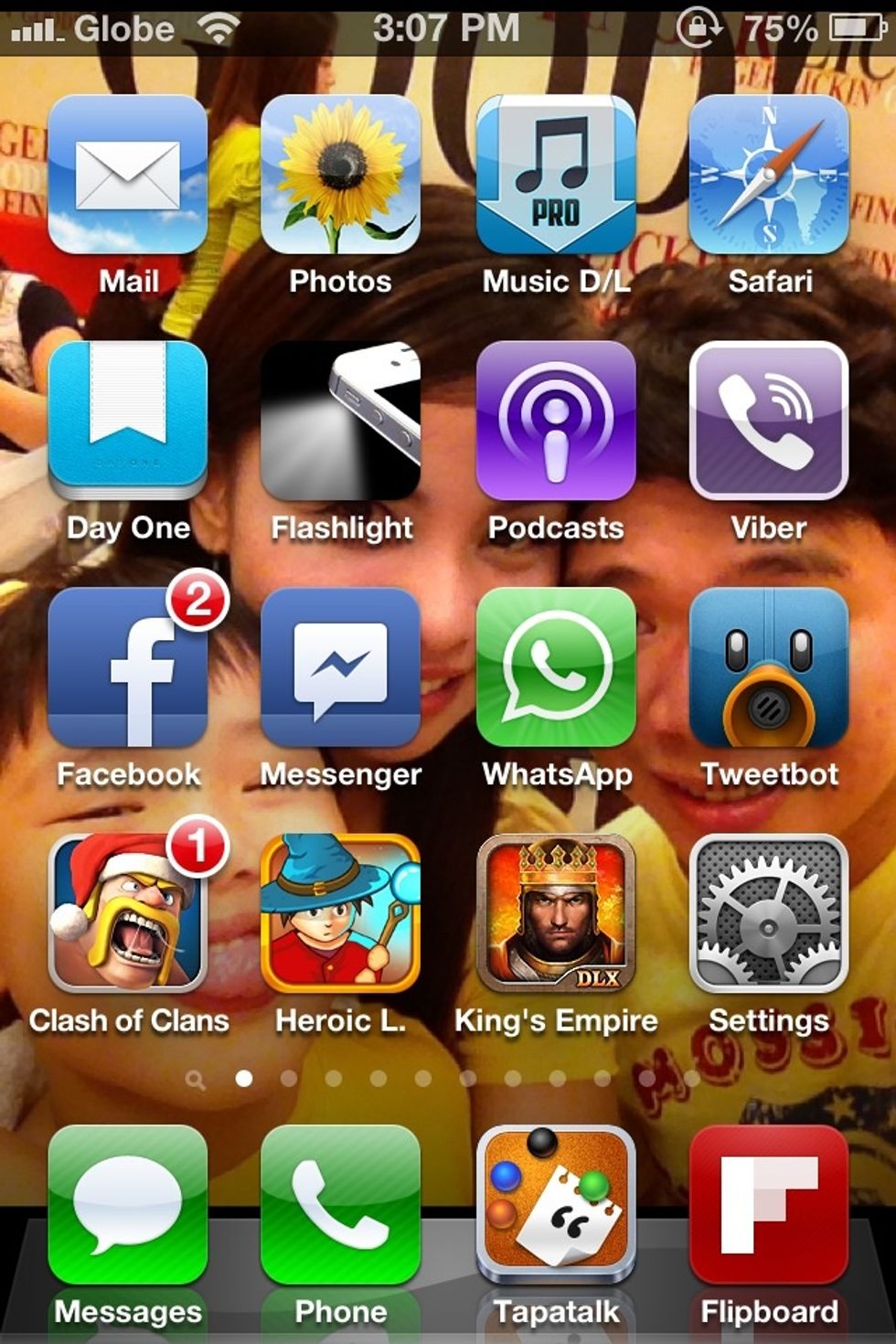 i cant seem to find this Music D/L app. so lets skip this part. Let's get another Good alternative app.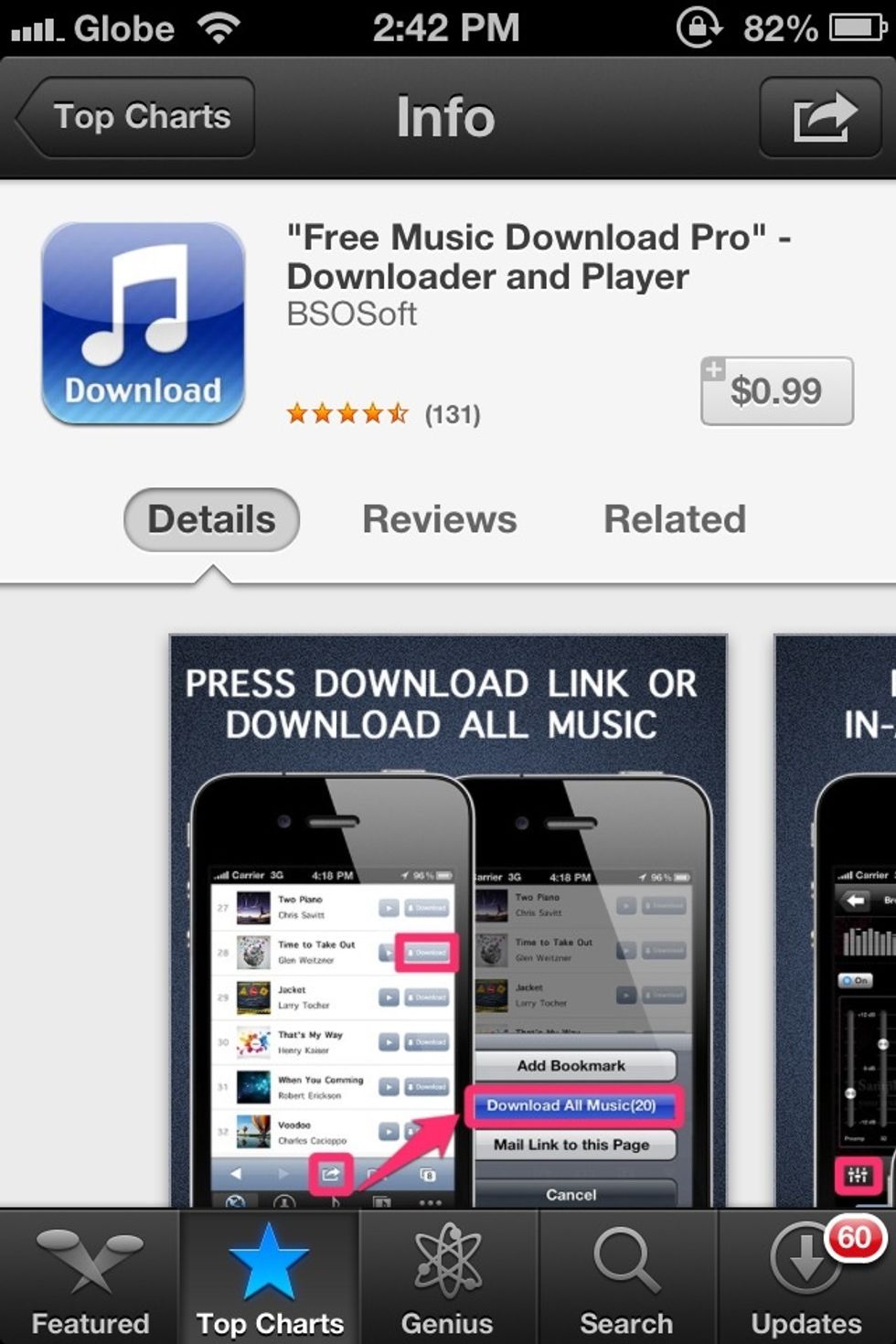 Download this app. cost 0.99 dollar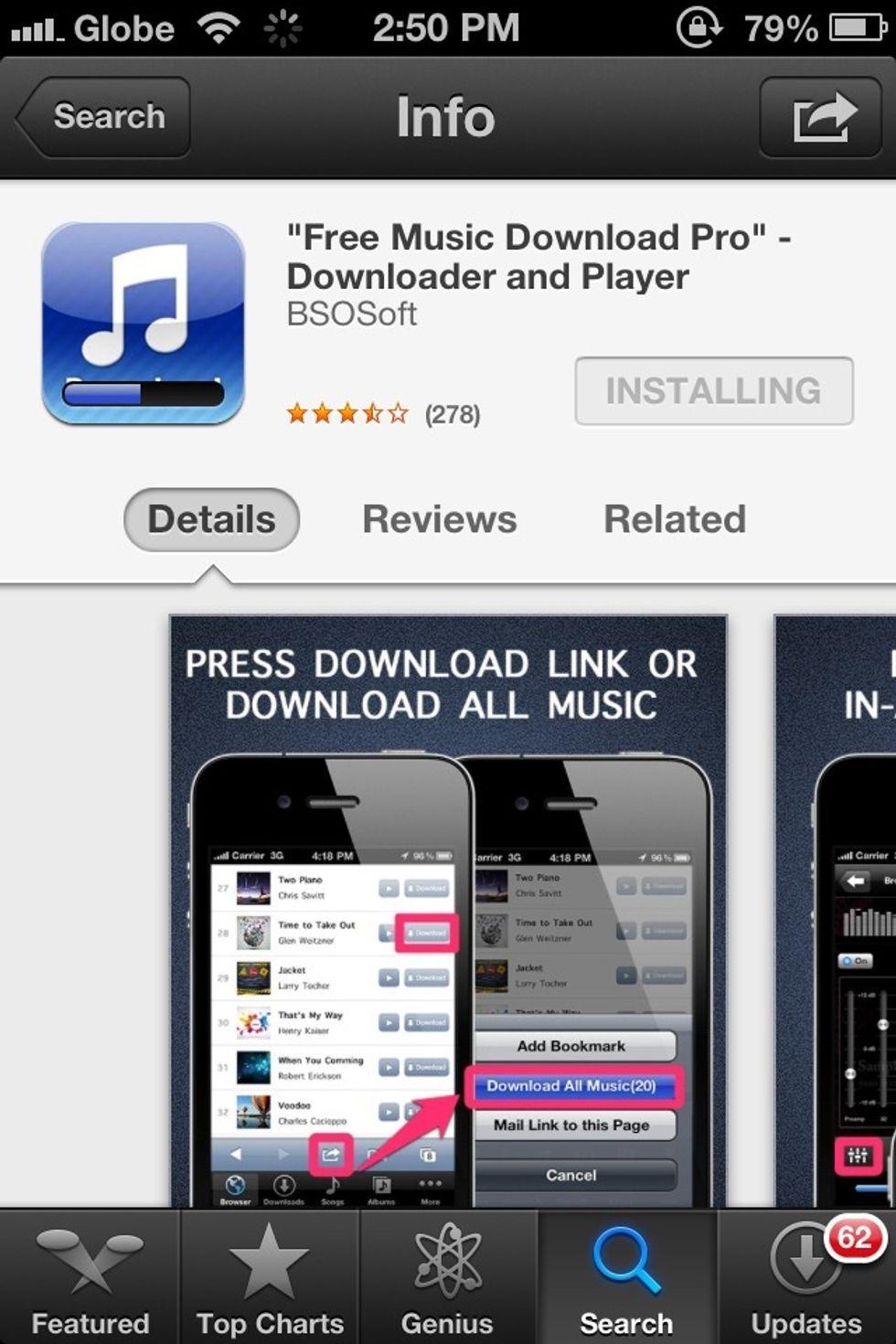 There are Free Alternatives but doesn't have full function like the paid ones. but im sure there are other free with the same functionality. search the appstore for this app :)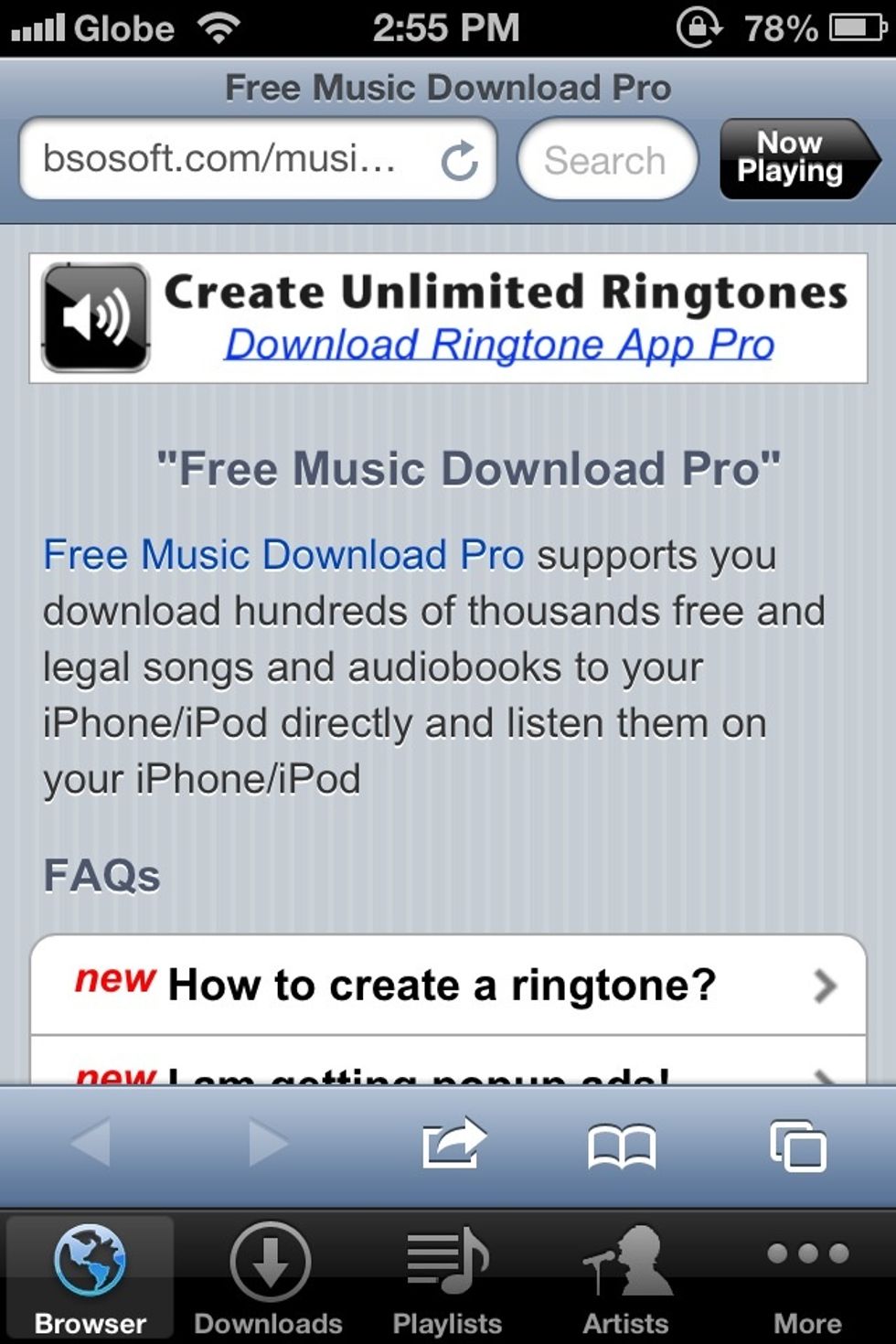 Open the App. heres the main page. lets set this app. first go to the address bar. type mp3skull.com (see next screenshot)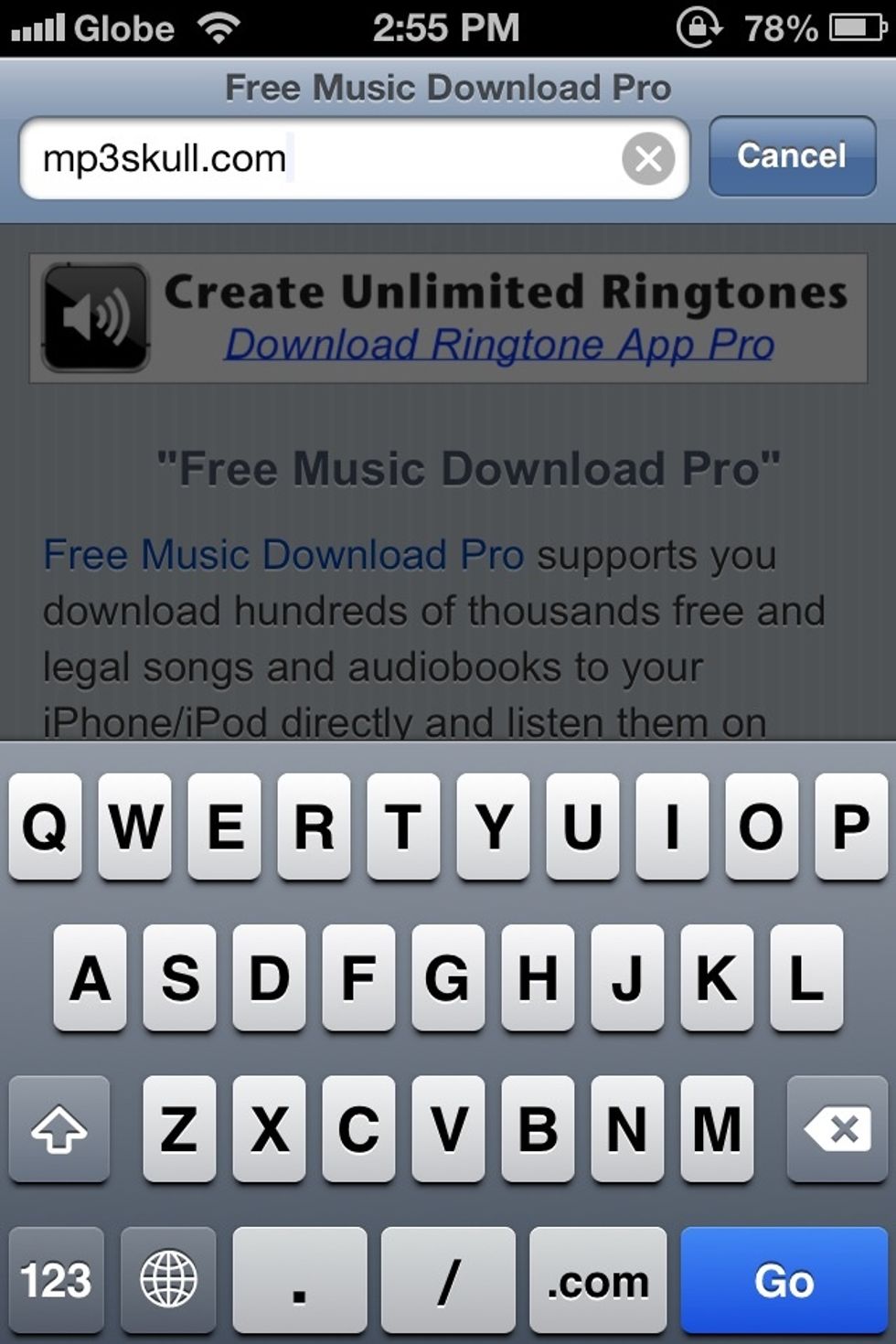 Press Go. youll get to the mp3skull.com site where we can download mp3's. (there are other good website. but i only use this one. use others you know)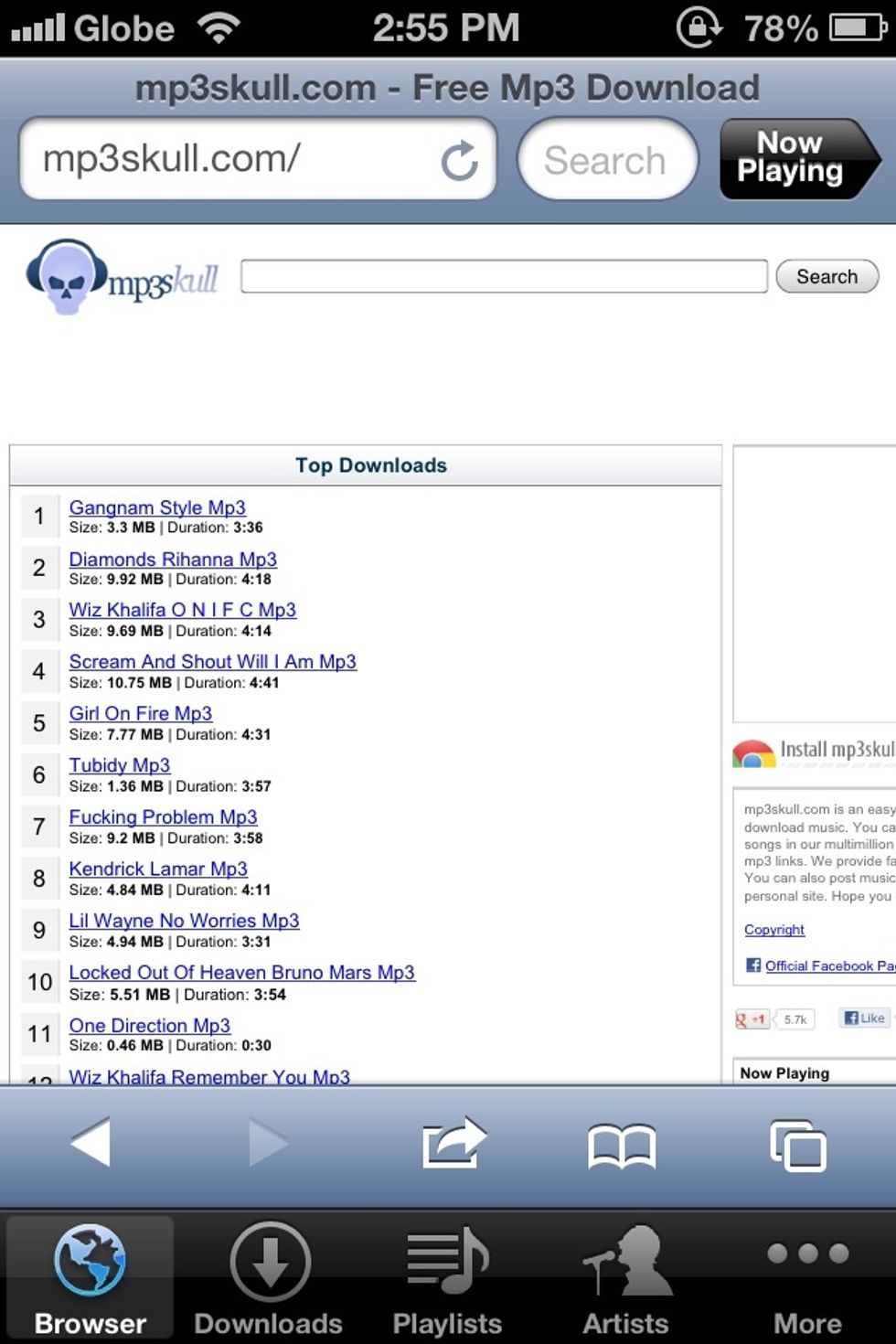 We will ass this to our bookmark so we can access it whenever we change url page without typing. press the arrow button at the middle lower part. (see screenshot)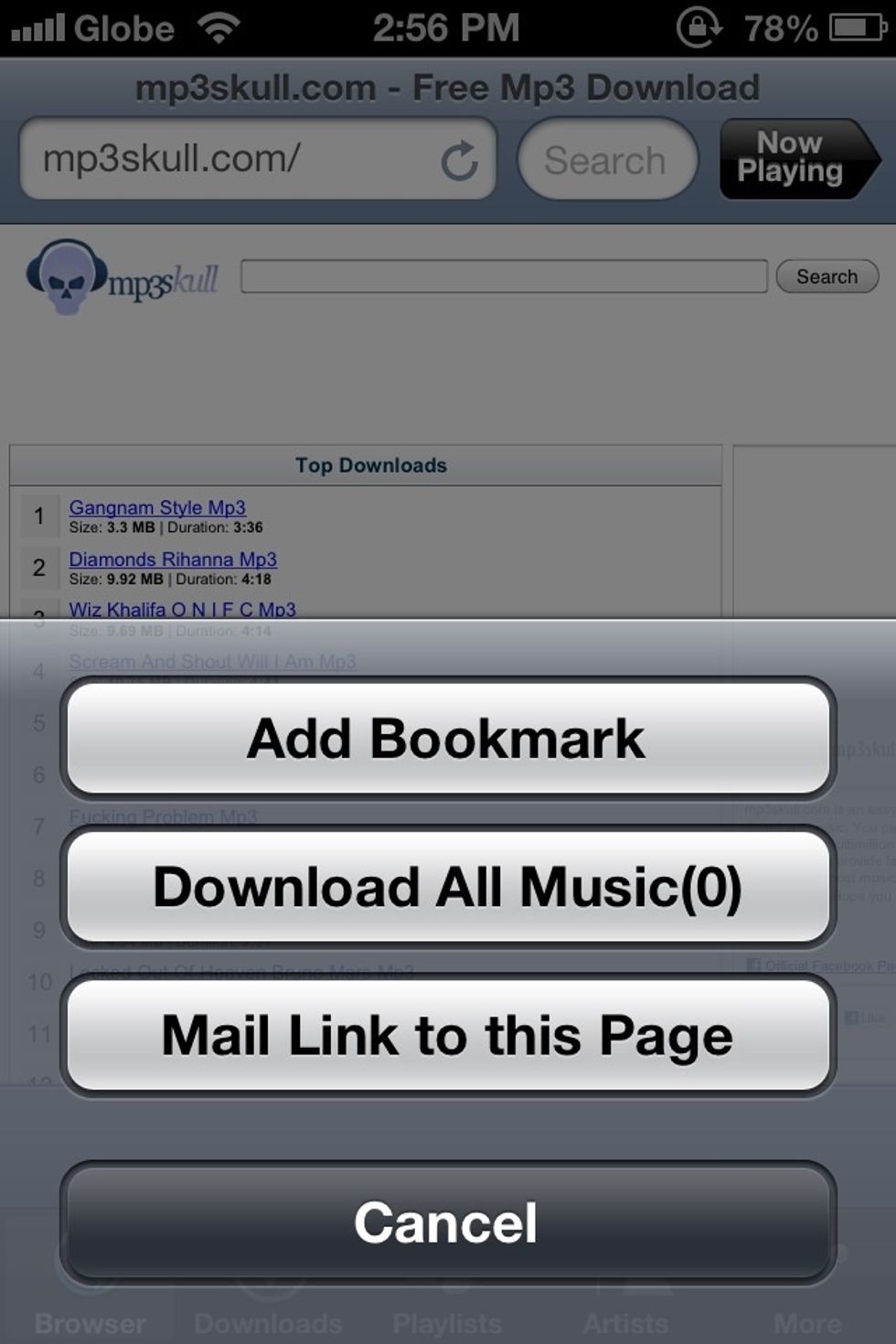 Add to Bookmark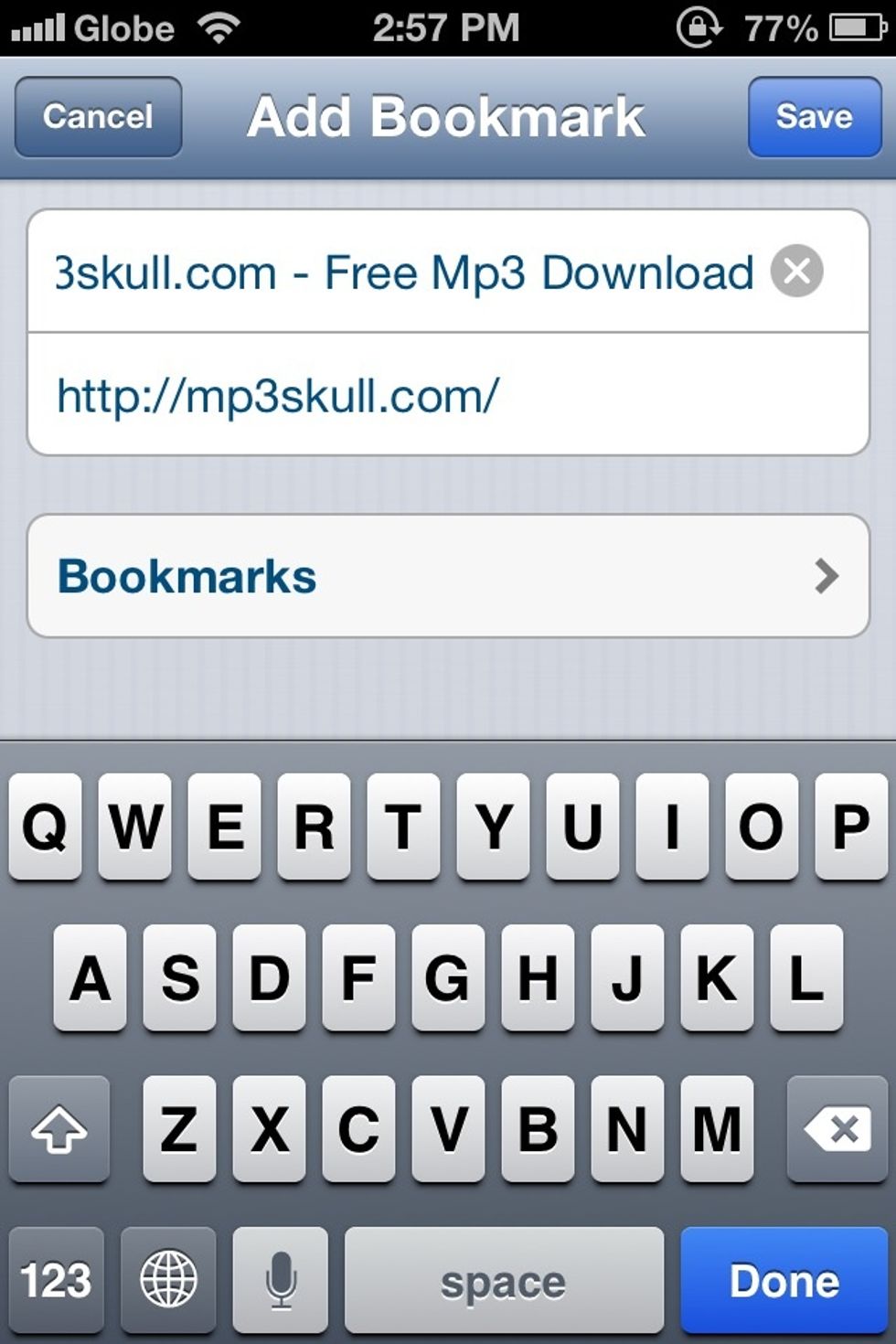 you can rename this to keep organize and easy to read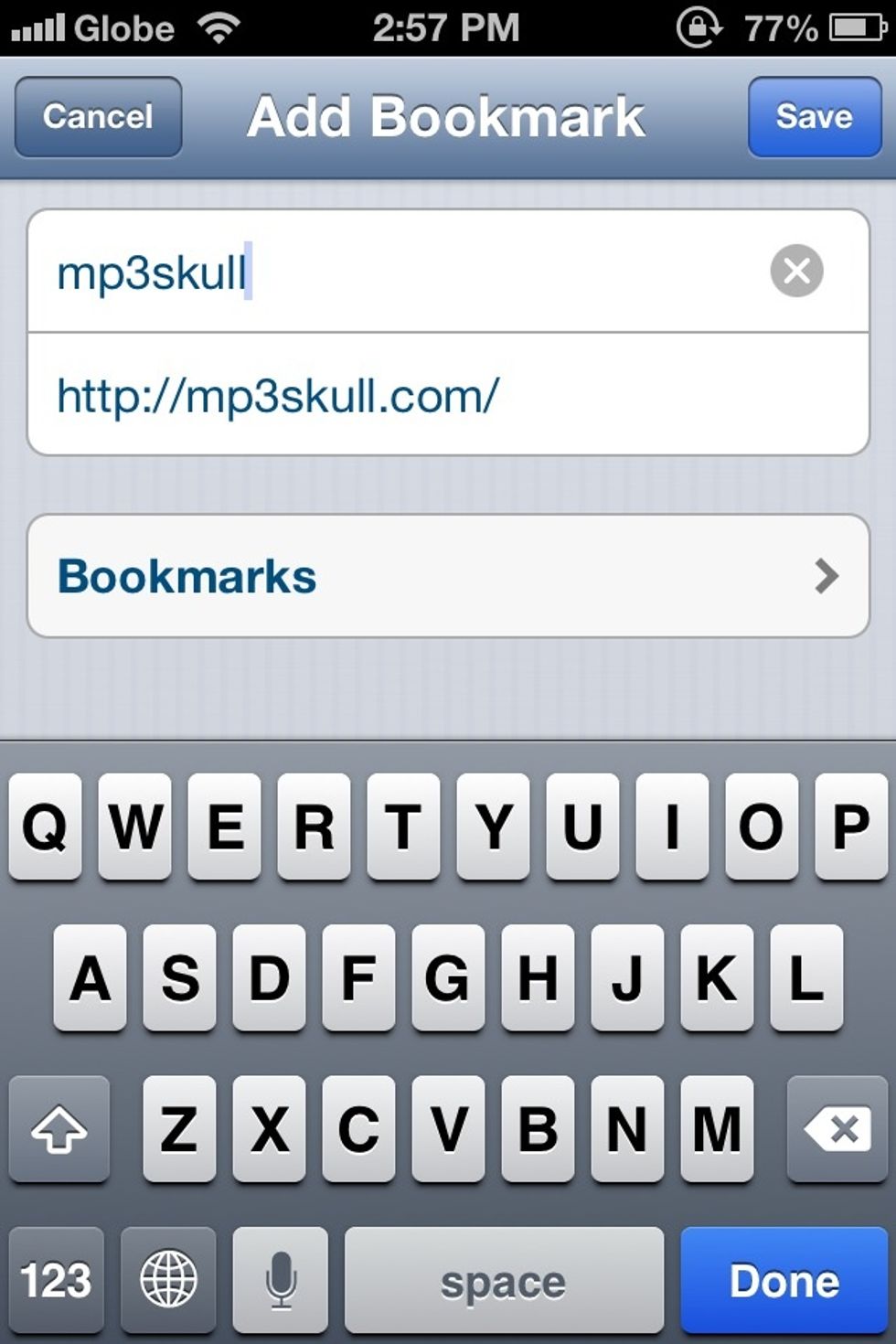 i rename it as is. mp3skull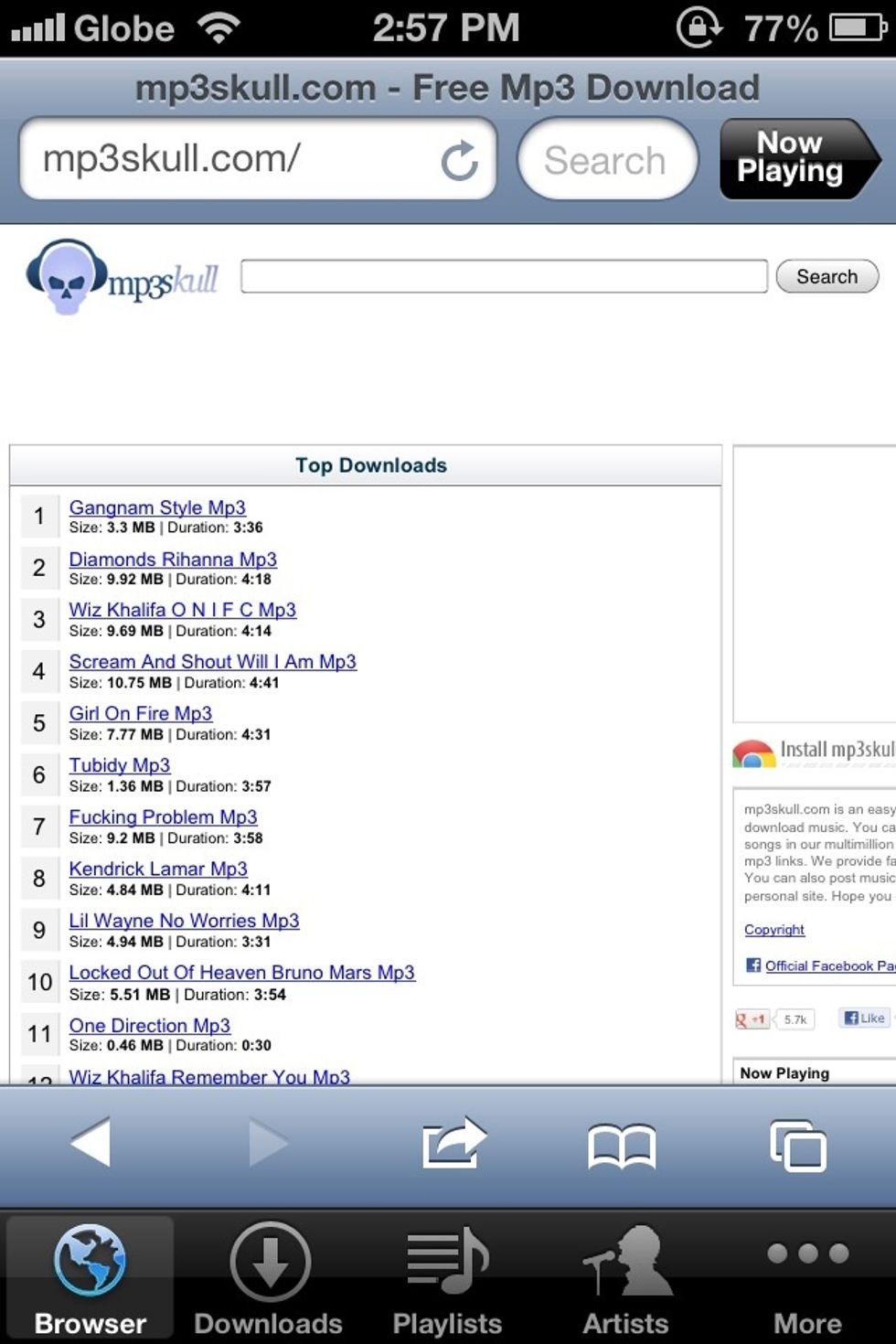 Lets edit our bookmark so mp3skull is in the top most. this is usefull when you have many mp3 site bookmarks. Press the book like icon right after the arrow button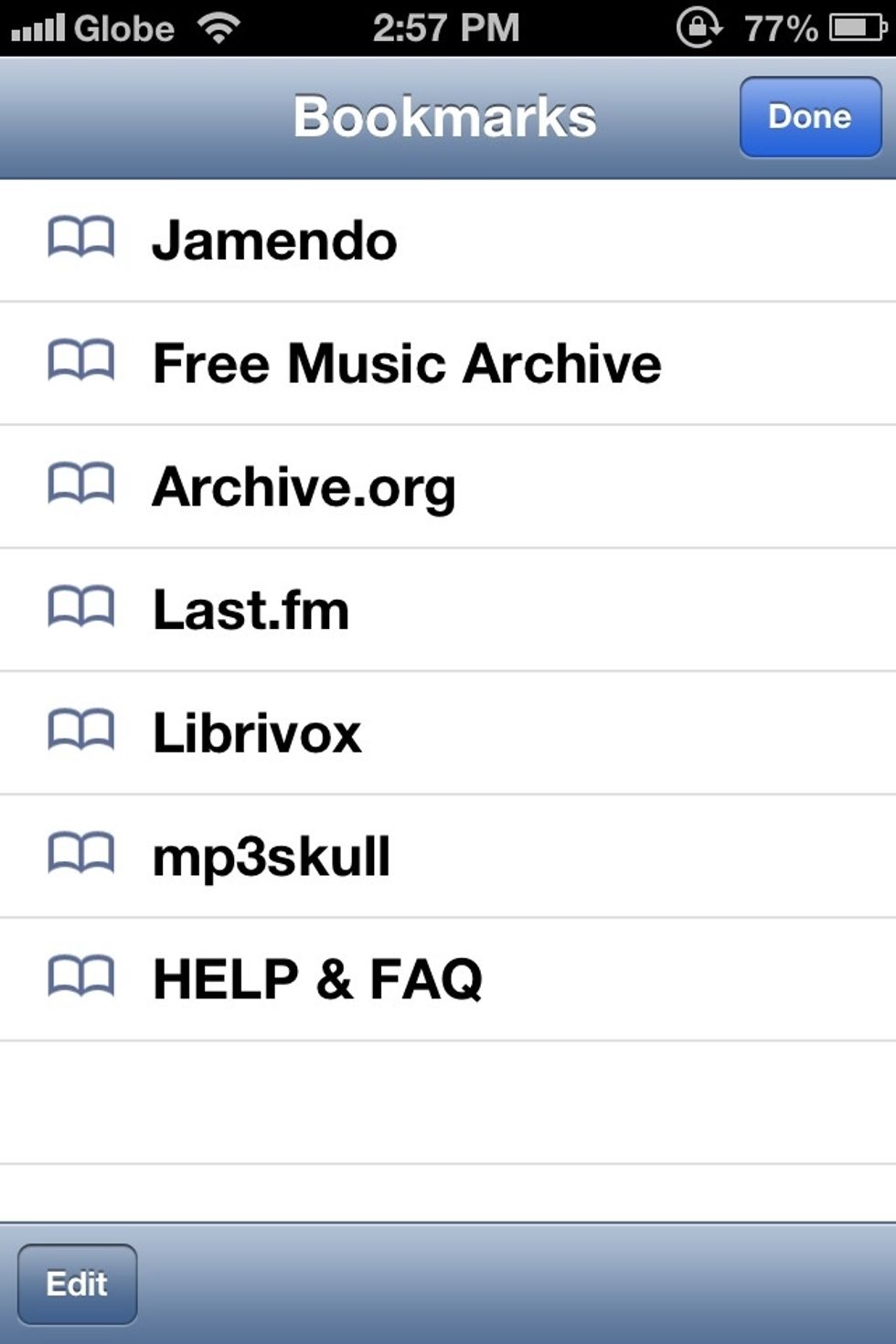 Hit edit at the lower left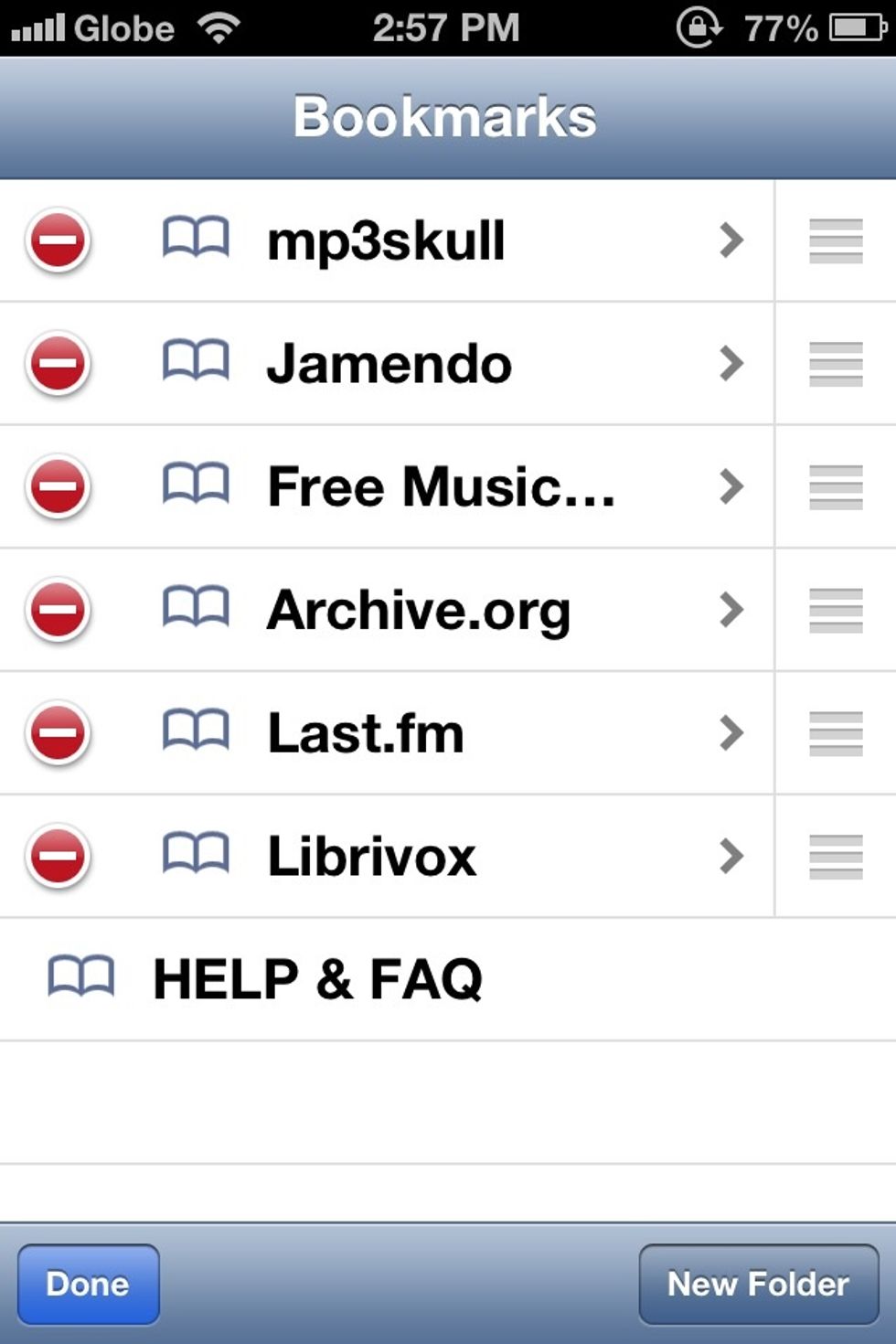 Move by dragging the three horizontal lines found on the right site of the bookmark. you see that i have now move mp3skull at the top.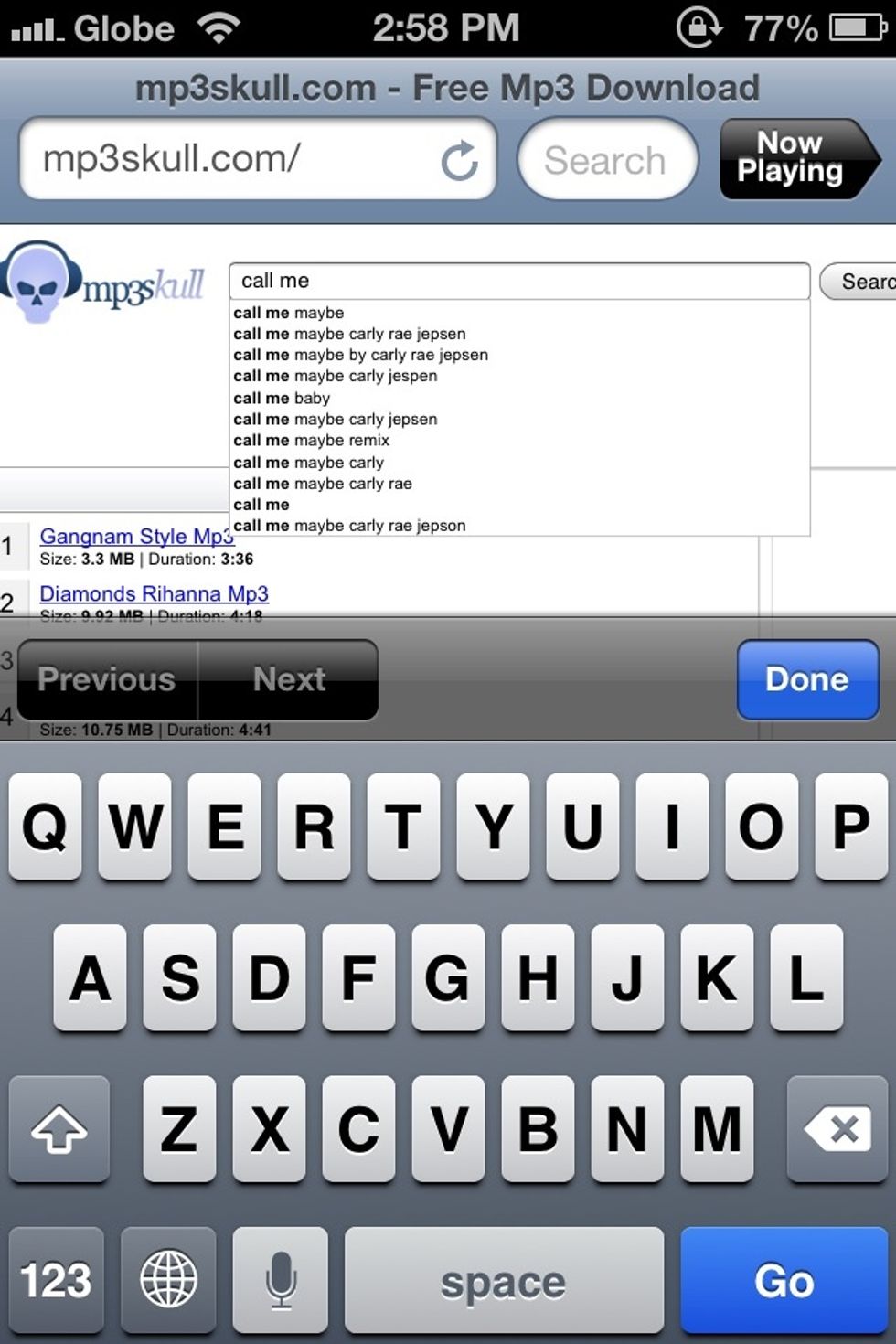 HOW TO DOWNLOAD: type on the search bar. if your typing a song it will automatically generate a match on what your typing.
in this example i hit the call me maybe dropdown menu (previous screenshot) without typing it completely. this is helpful when you type long titled songs. saves time and effort.
i pick the 3rd mp3 song and hit download (previous screenshot). i like to have the song clean and neat not with remixes etc.
NOTE: Some download links found on this site need a registered account. Dont worry you can just login via facebook or normal registration. its safe. (i think its 4shared) i cant remember.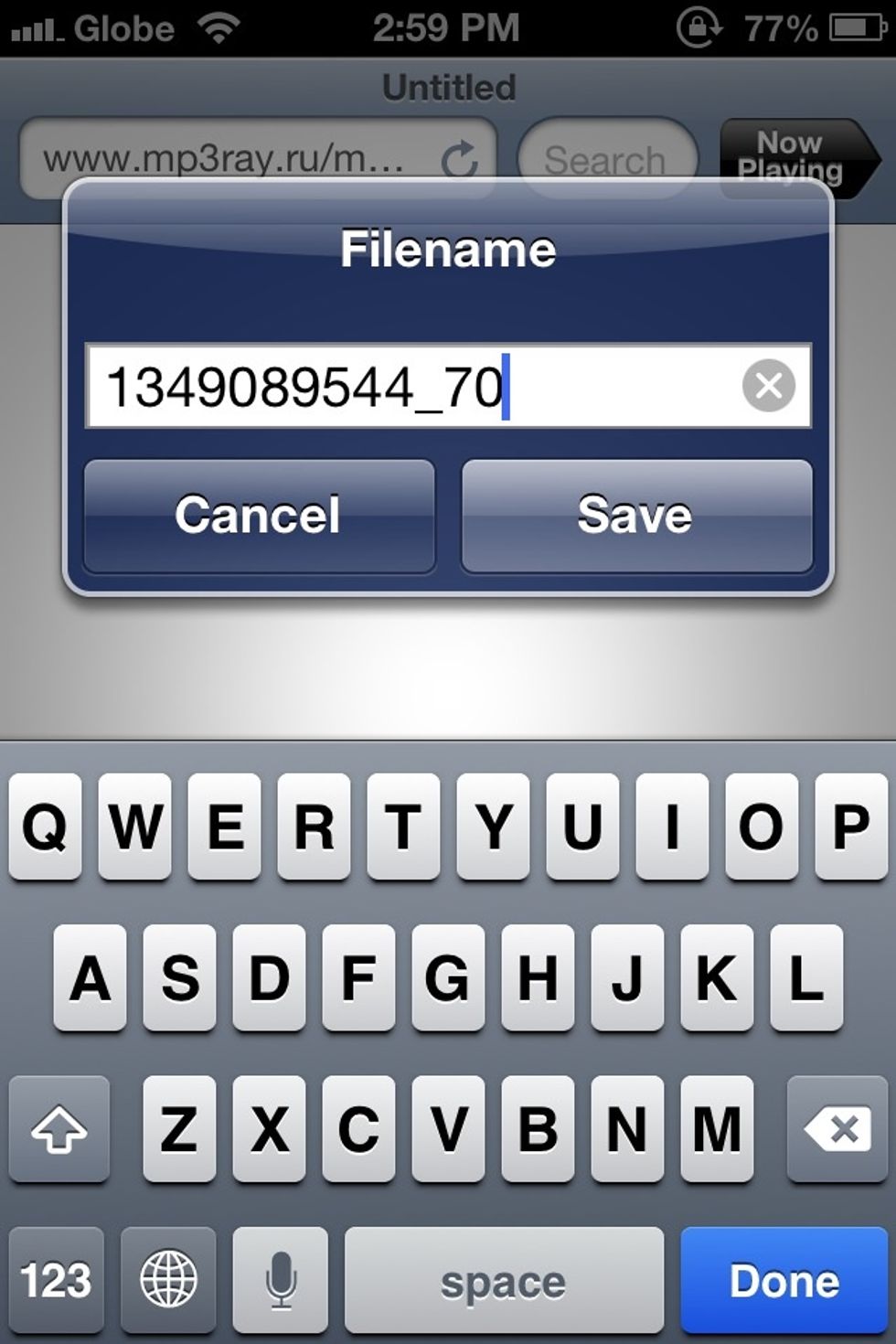 After hitting the download button. You can rename your song. i rename it call me maybe and hit save button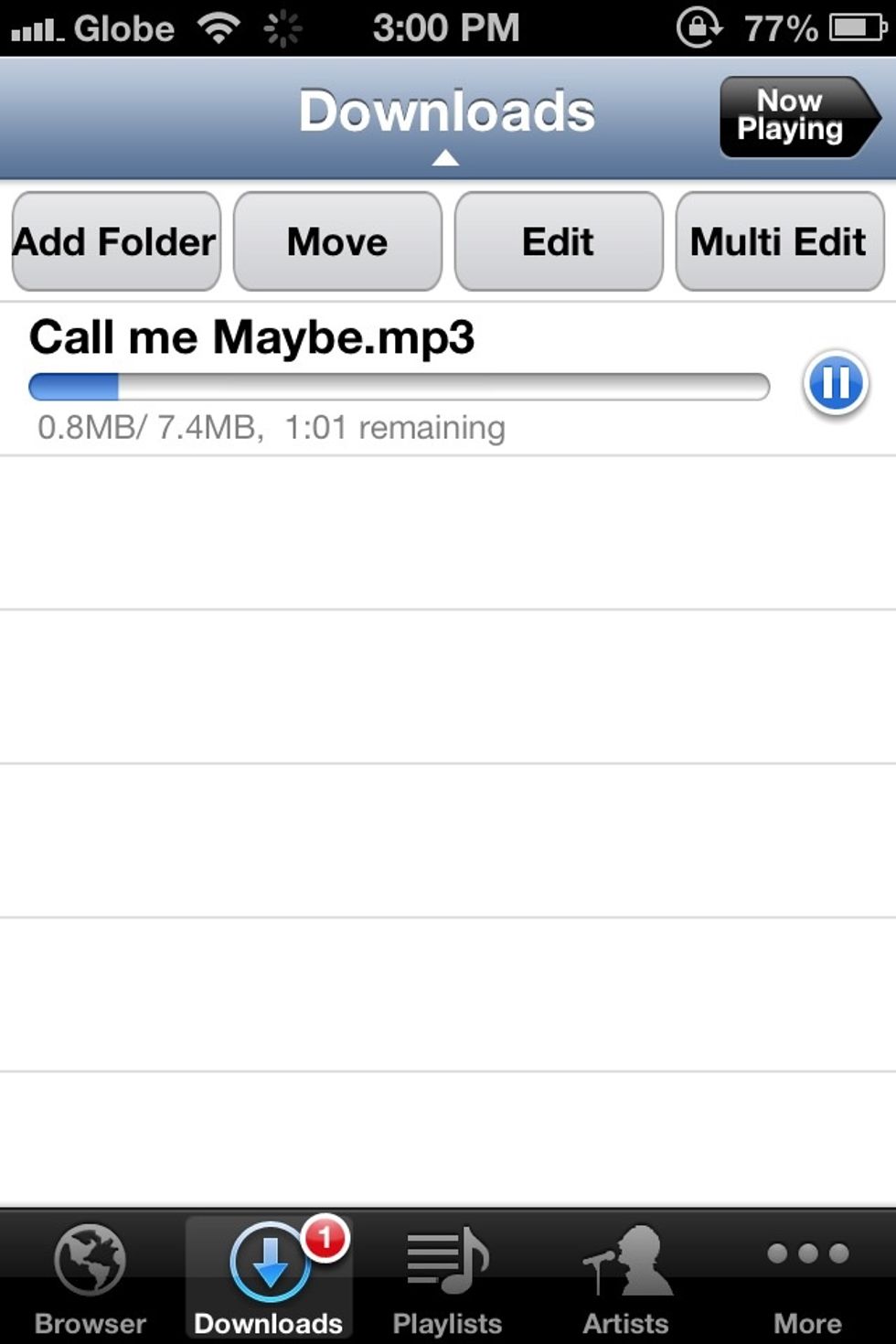 Your now downloading your first out of thousand songs. congratulations. :)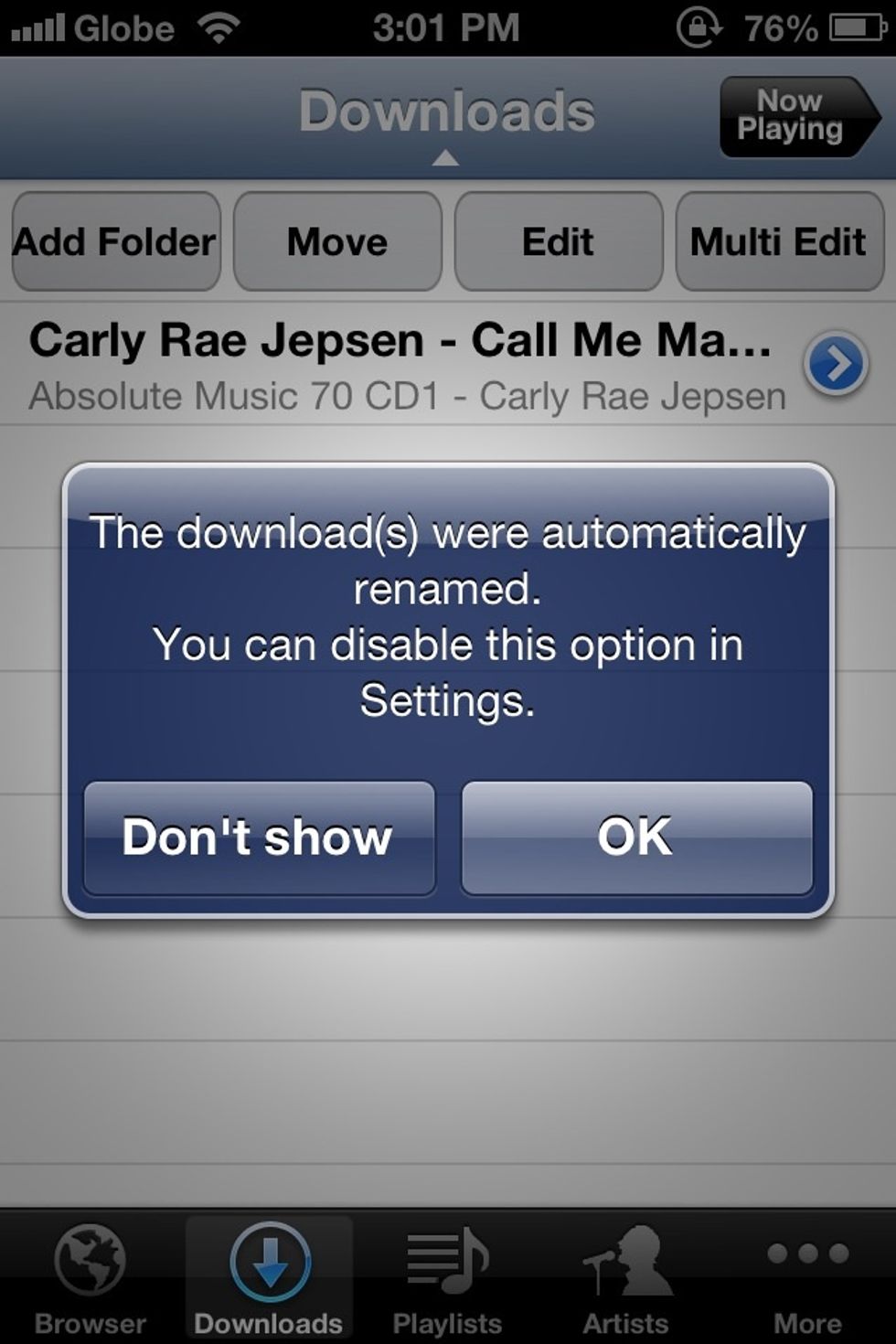 Download Complete. now lets edit some info. click the blue arrow after the song.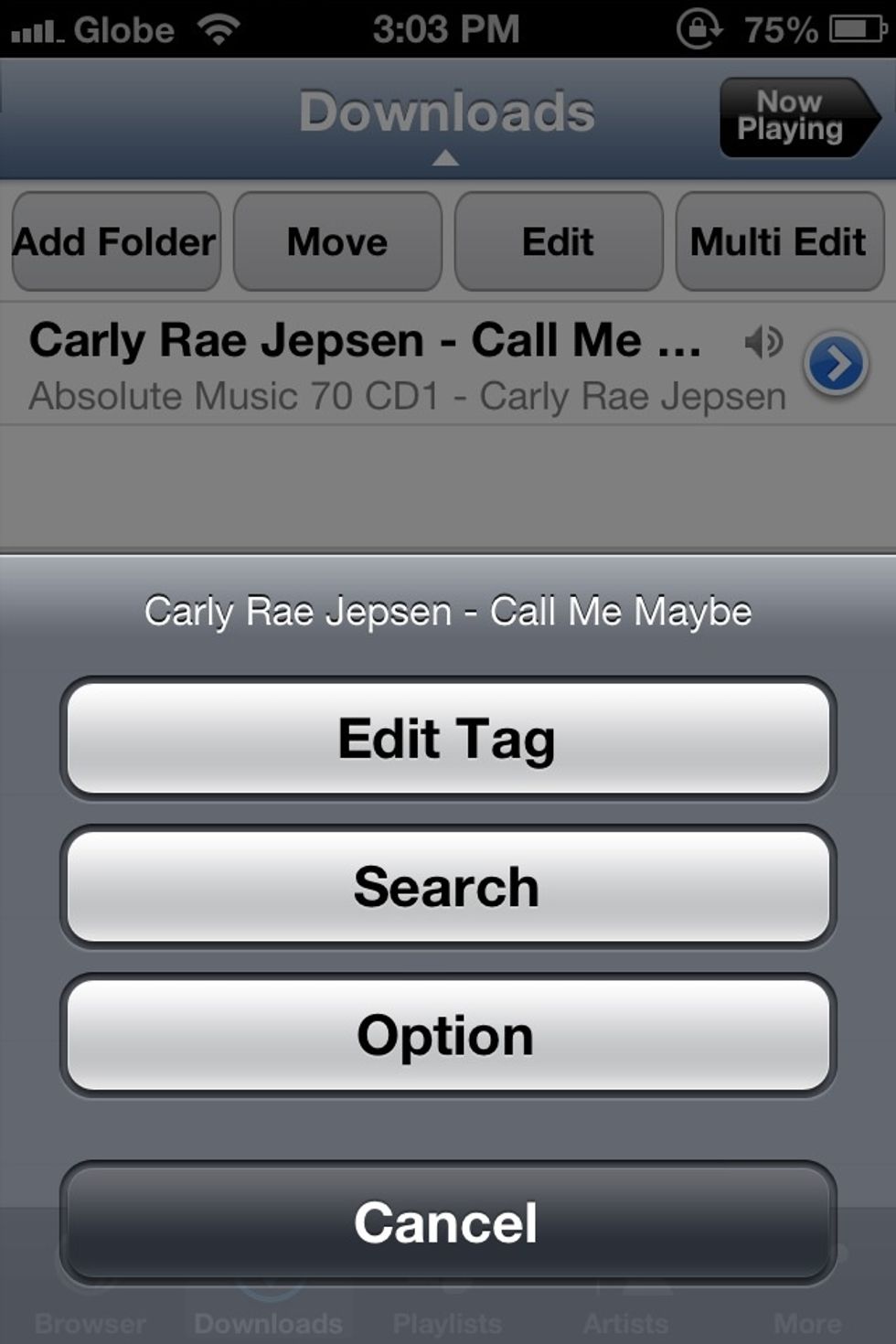 Click edit tag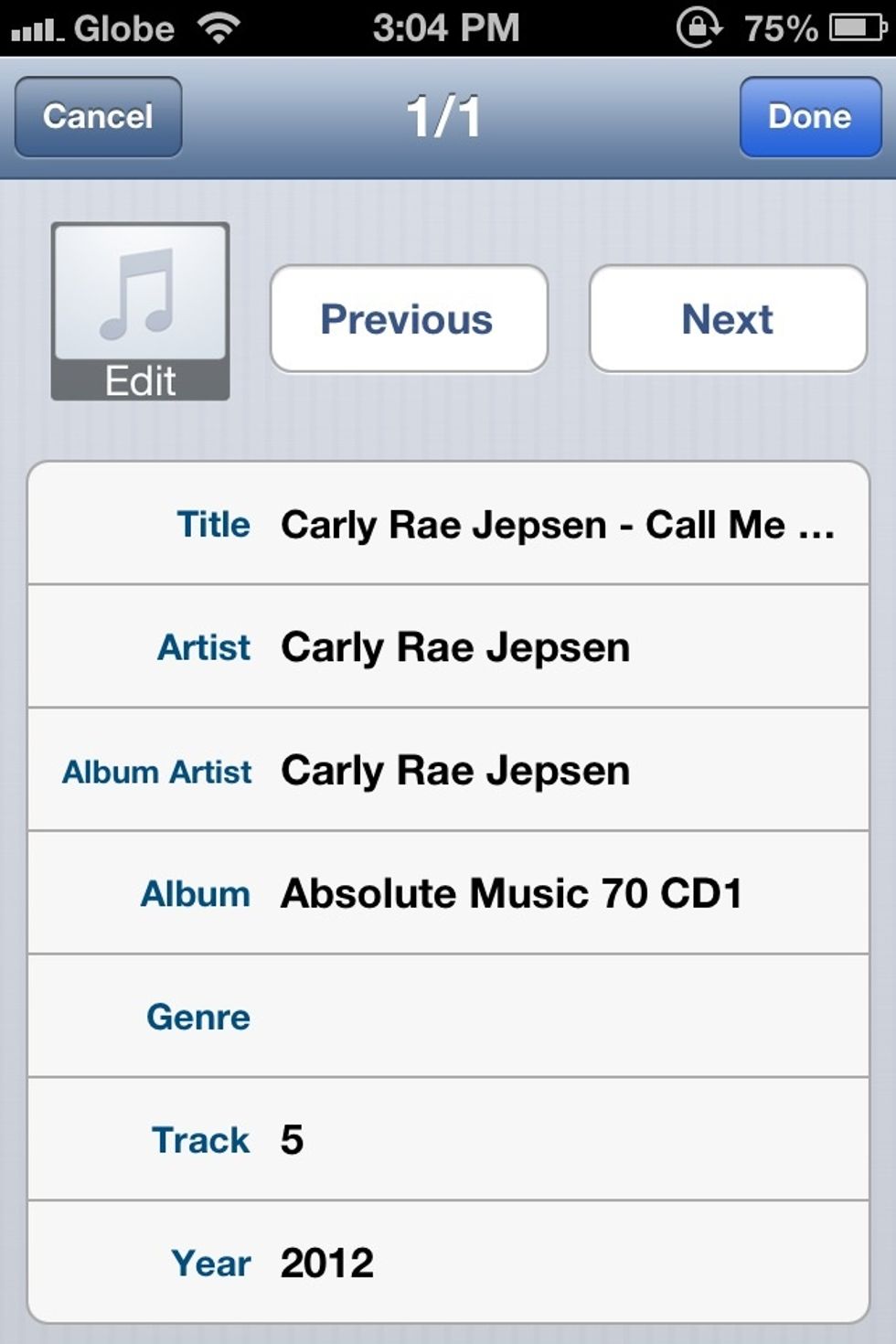 You can edit some information here for you to be able to easily sort your songs by artist , tittle etc. AT THE LOWER portion. You'll find the lyrics part.
READ SCREENSHOT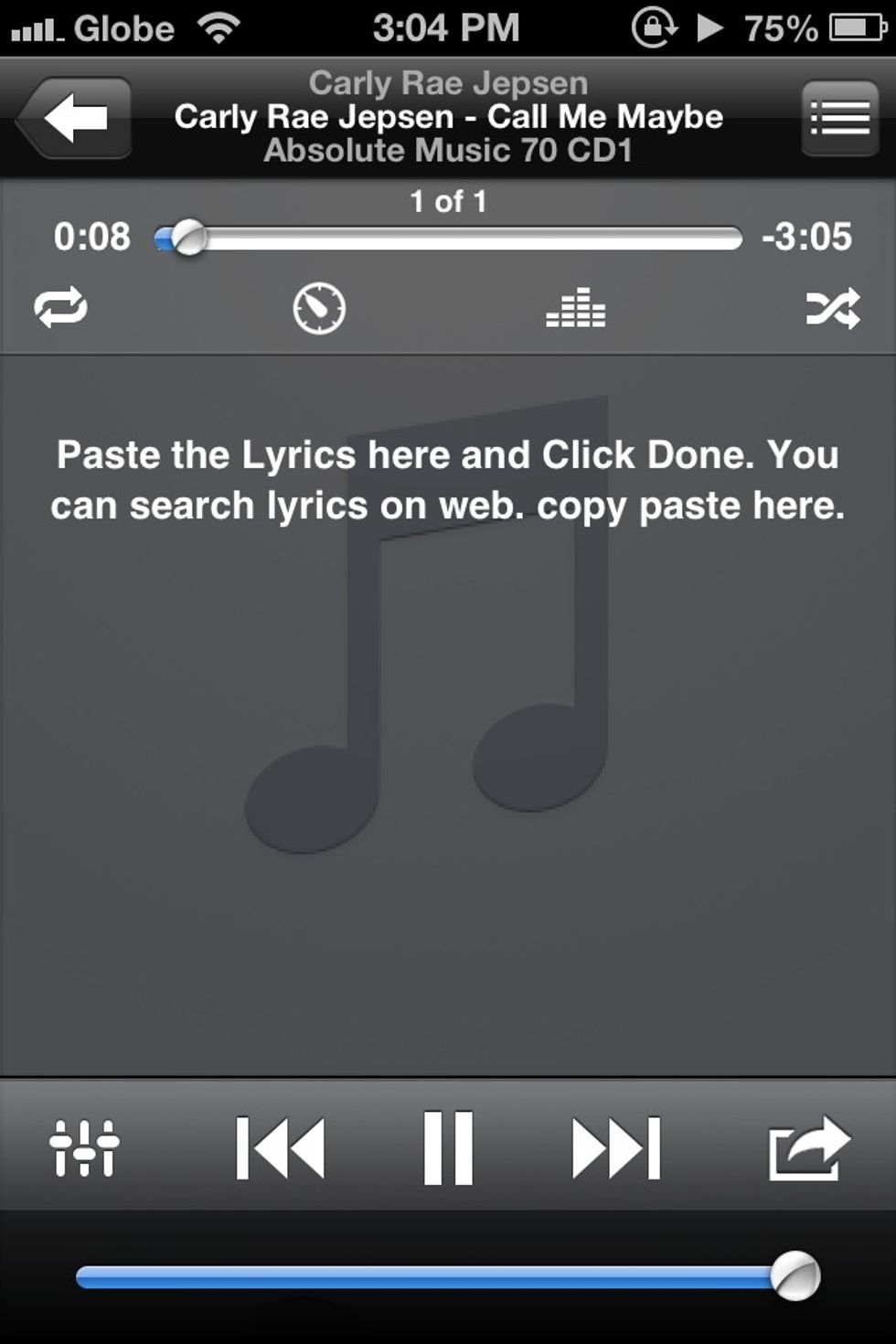 Playing song with scrollable lyrics.
You can edit the menus at the lower part of your screen.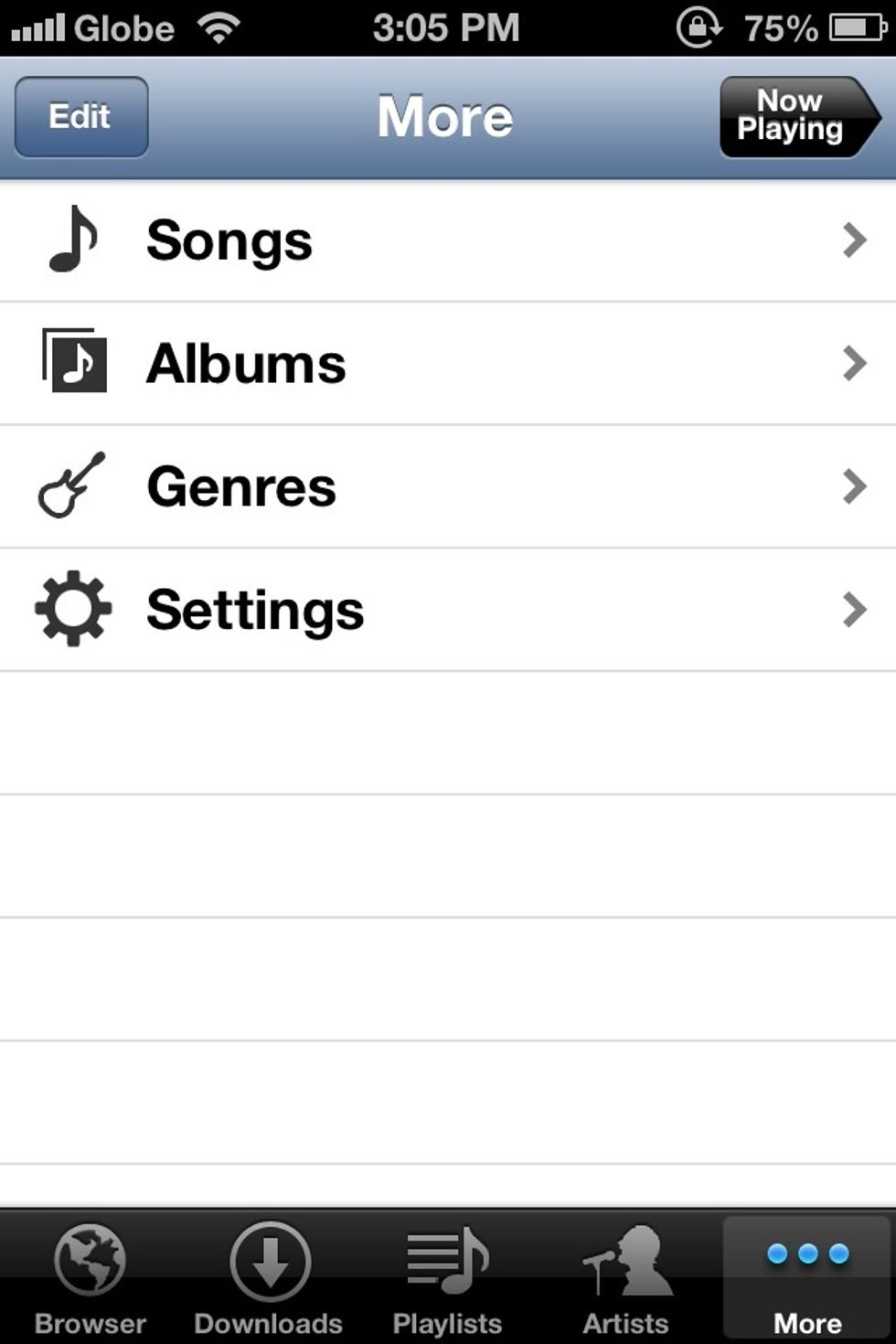 Click ... on the right most part and click edit found on upper left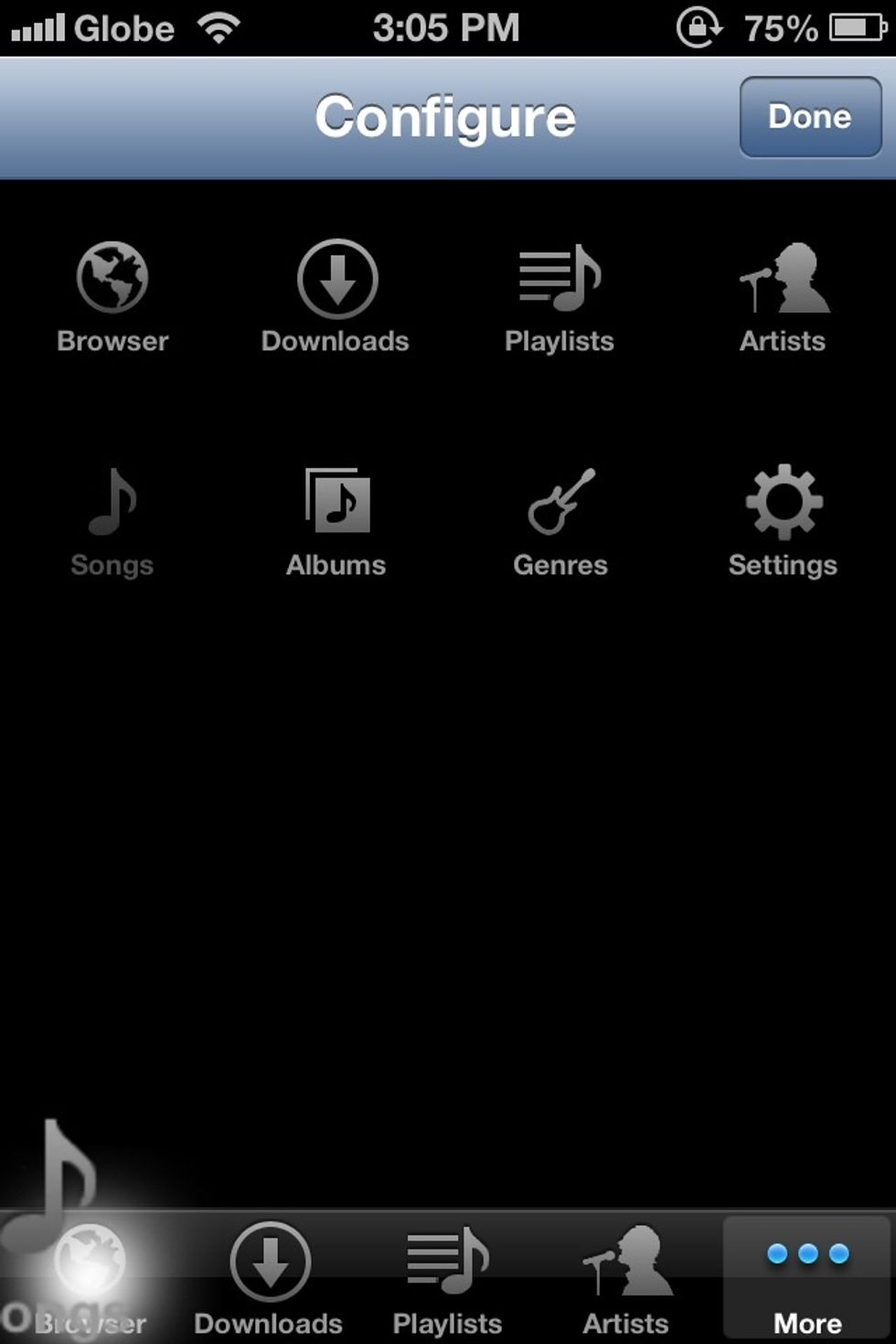 Drag your icons (upper part) to the lower part to overwrite the old menu. (See screenshot)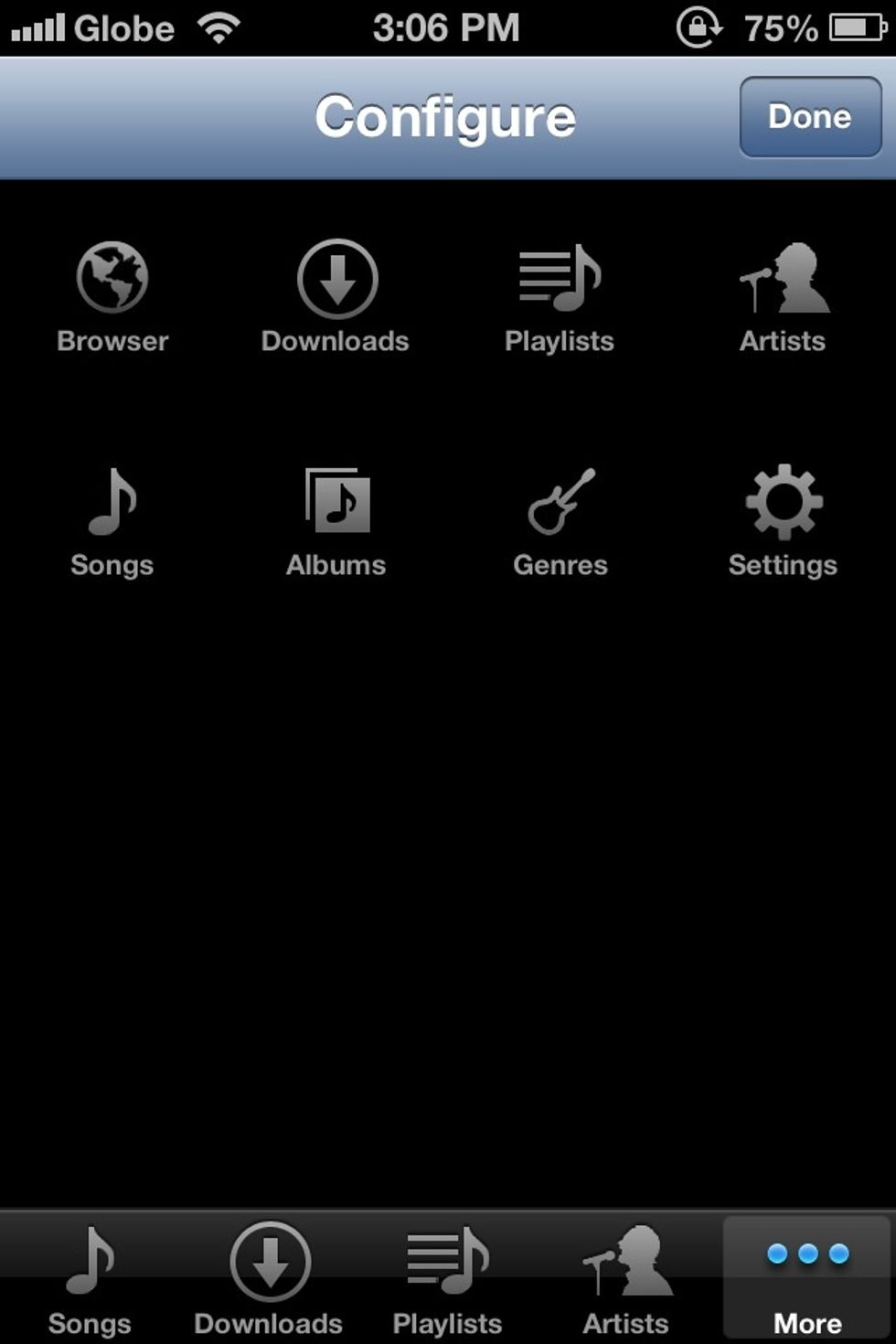 See the difference? Hit done when ok.
Other Menu's are basic so figure it out yourself.
What if you dont know the song? and you know the lyrics? What song is currently playing? if you want to know how to get the title. read my other guide entitled "how to know the song title ..."
ill Create a new tutorial how you can access your system files on your iphone without jailbreaking so that you can move your music mp3 files directly on your iphone/PC or vice versa. Stay tuned...
Hope this helps. follow me for more tips and tricks to be uploaded. Be sure to comment and like my other guides. Thanks
The creator of this guide has not included tools
Darrel Valencia
iPhone 4s IOS6 MBP 2012 10.8.2 if you want updates on Gadgets specially iphones/macs. follow me on twitter. http://www.twitter.com/view2darrel
Angat Bulacan Philippines