Download All Your Facebook & Twitter Contacts.
2
With iOS6 you're now able to download all of your Facebook, twitter and other social networking contacts right to your phone. Each will be given a name, and if available on their wall, a phone number.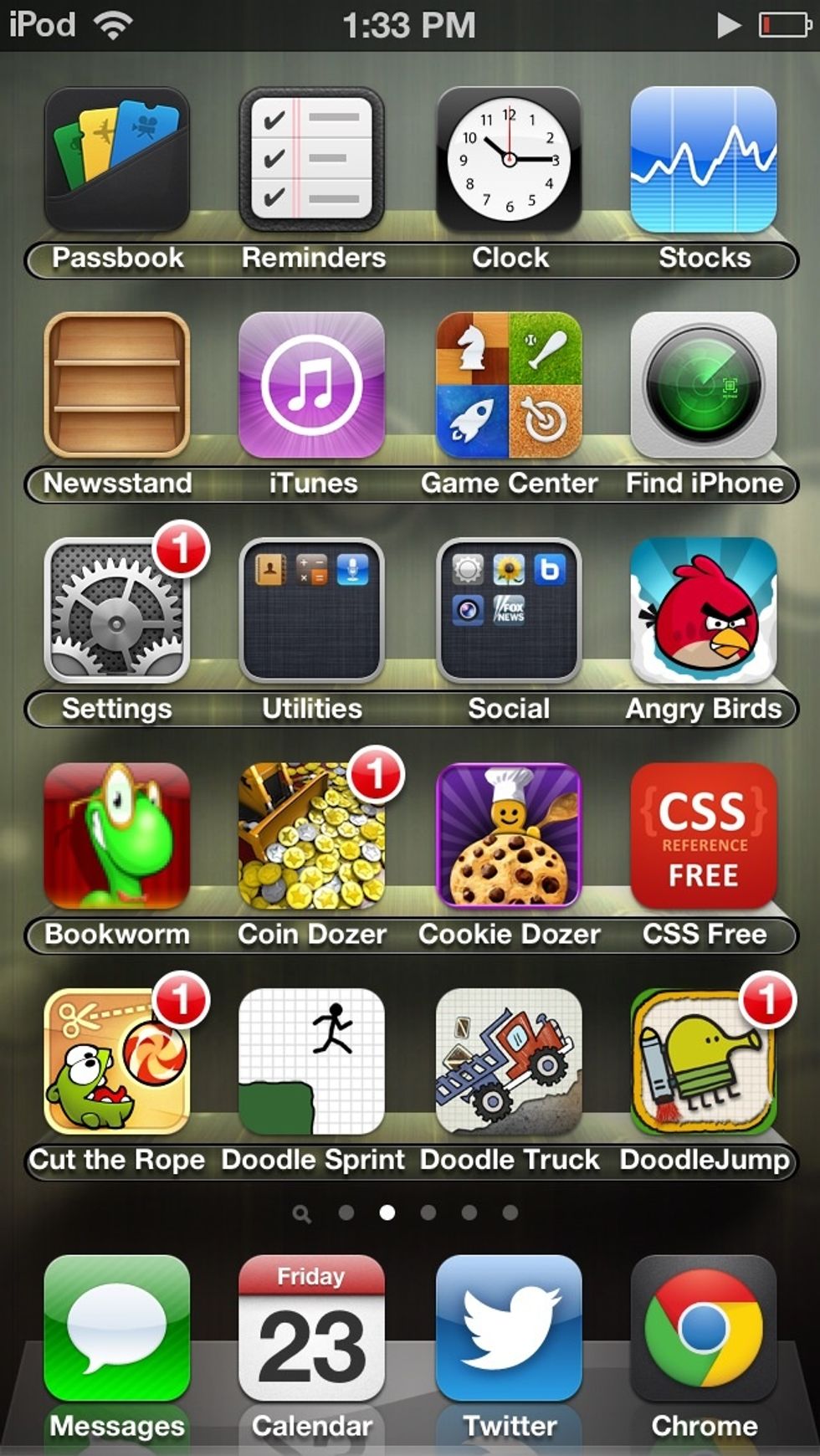 First, go into your iPhone/iPod settings.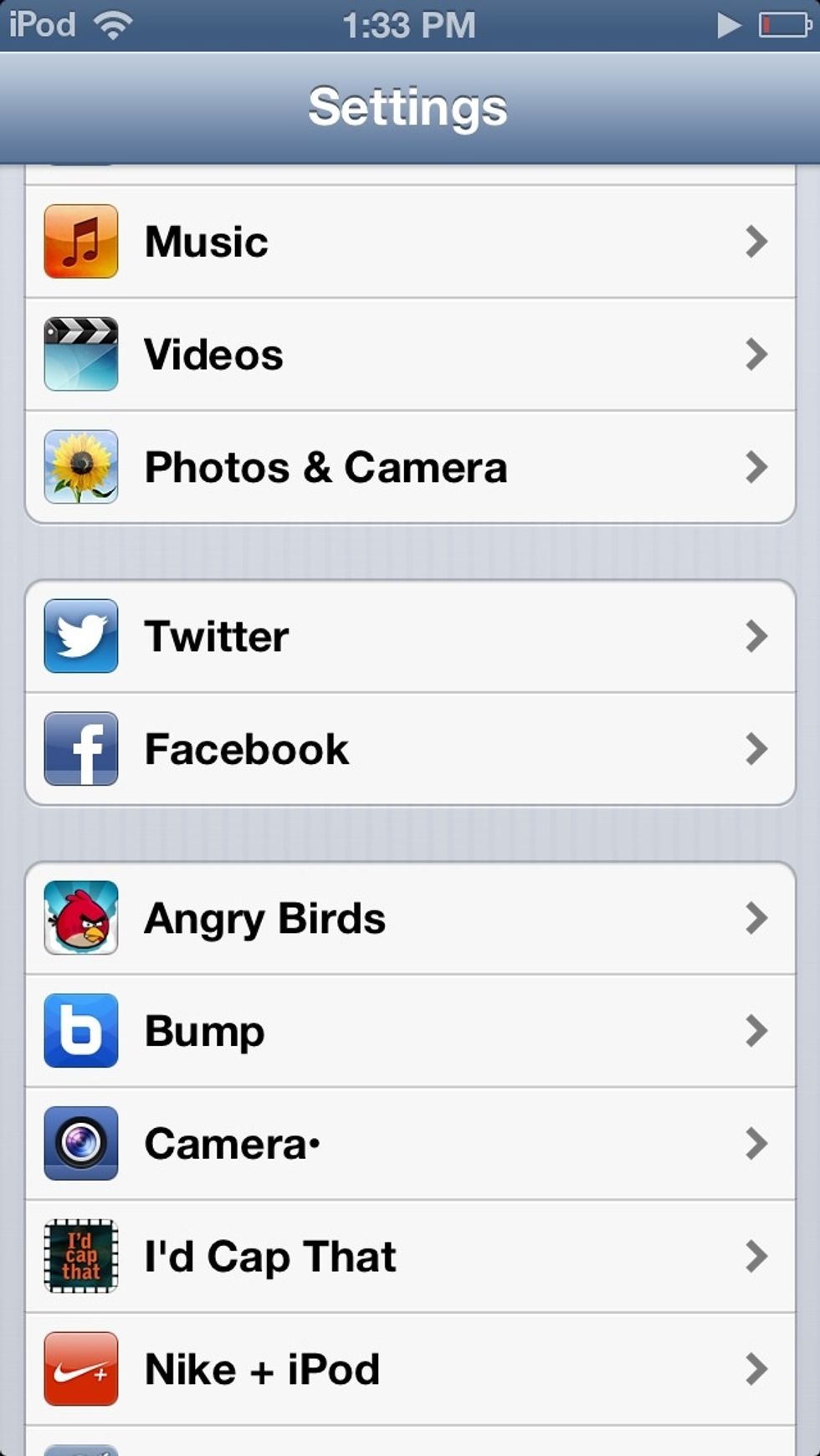 Go into the settings for either Facebook or Twitter, and you will be given the option to add contacts.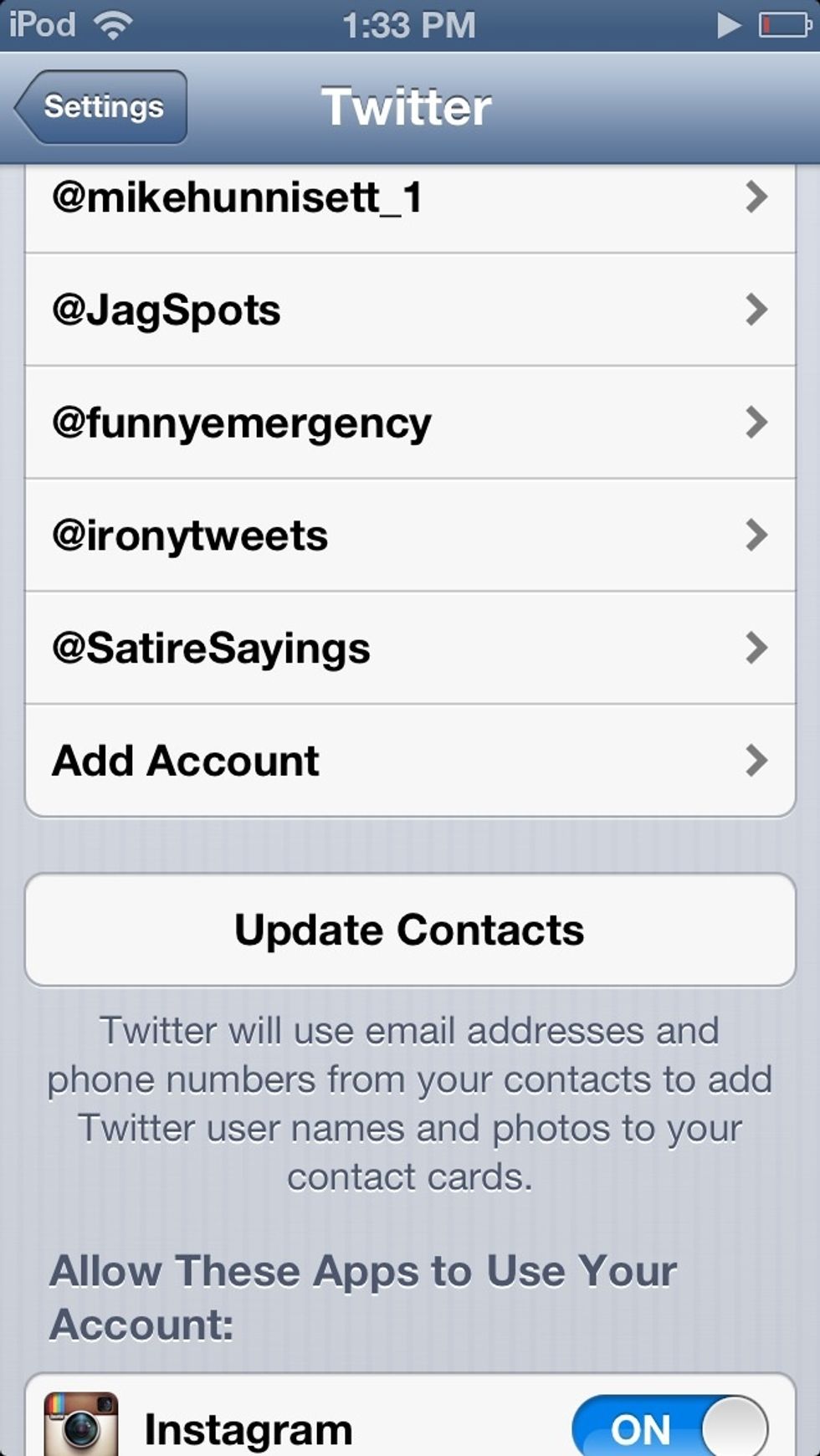 Here is the twitter example. Once you press update contacts, it will add any new friends you have made, and update the information of your current friends too.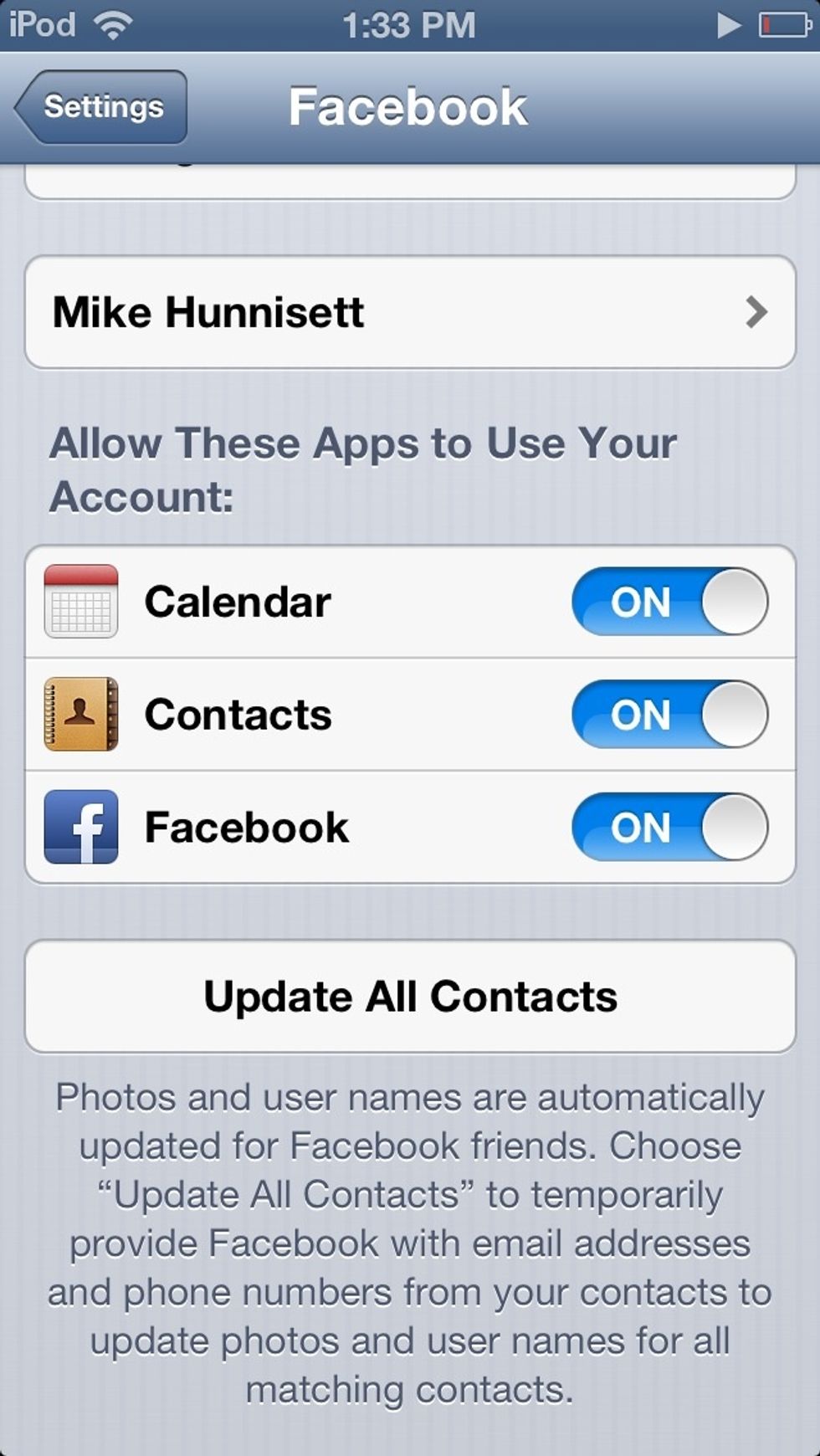 This is the facebook example. It will add all your contacts along with their Facebook email for IMing, and their phone numbers along with profile pictures.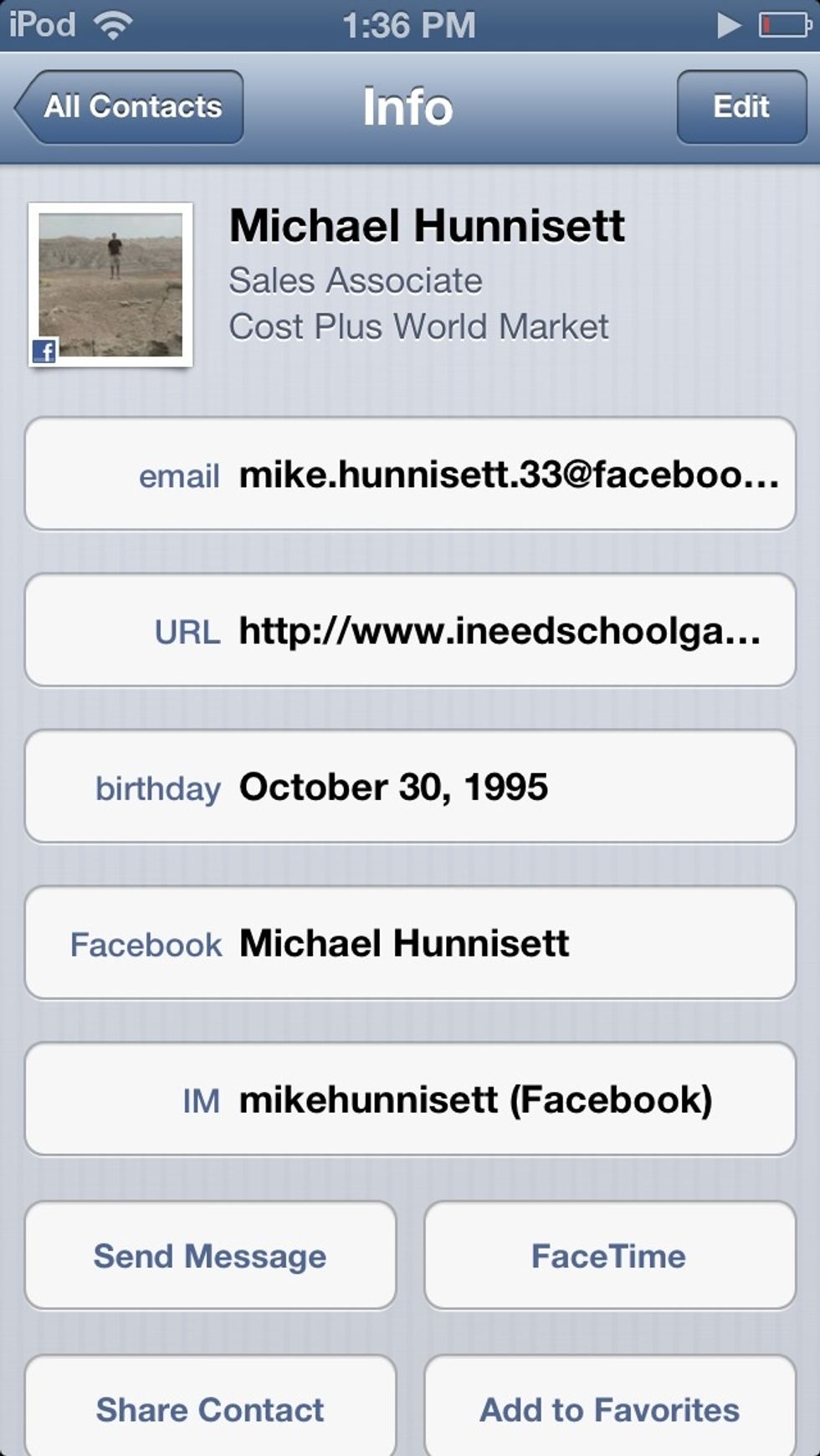 Your contacts will look like this.
The creator of this guide has not included tools