How to download a youtube clip with icab mobile
Download a YouTube Clip With iCab Mobile
297
iCabMobile opens for the first time with this screen. Type YouTube.com into the browser at the top.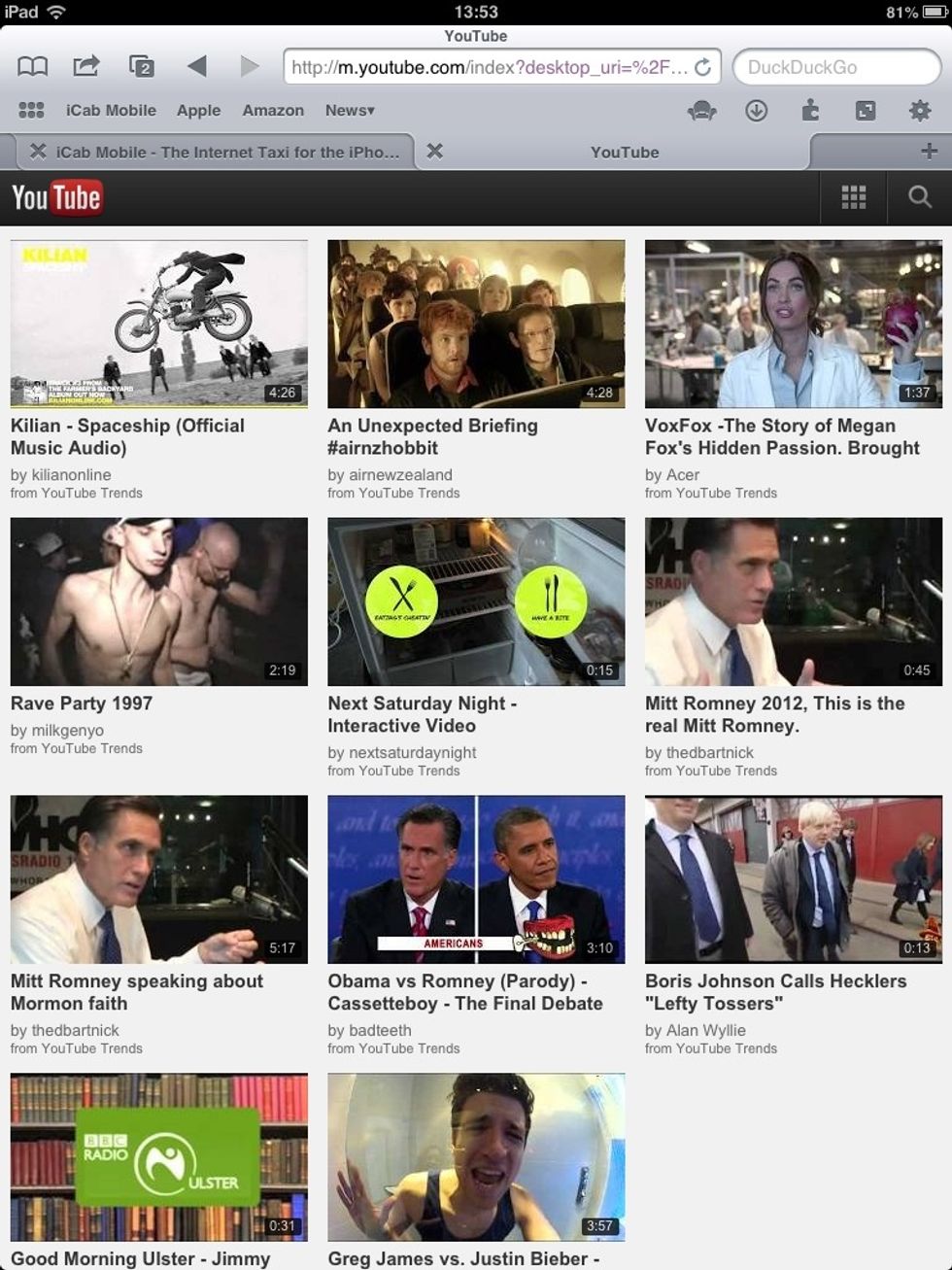 The interface defaults to the mobile version of YouTube - scroll to the bottom of the page
You'll see the word 'desktop' bottom right of the screen. Select this to change the browser to the desktop version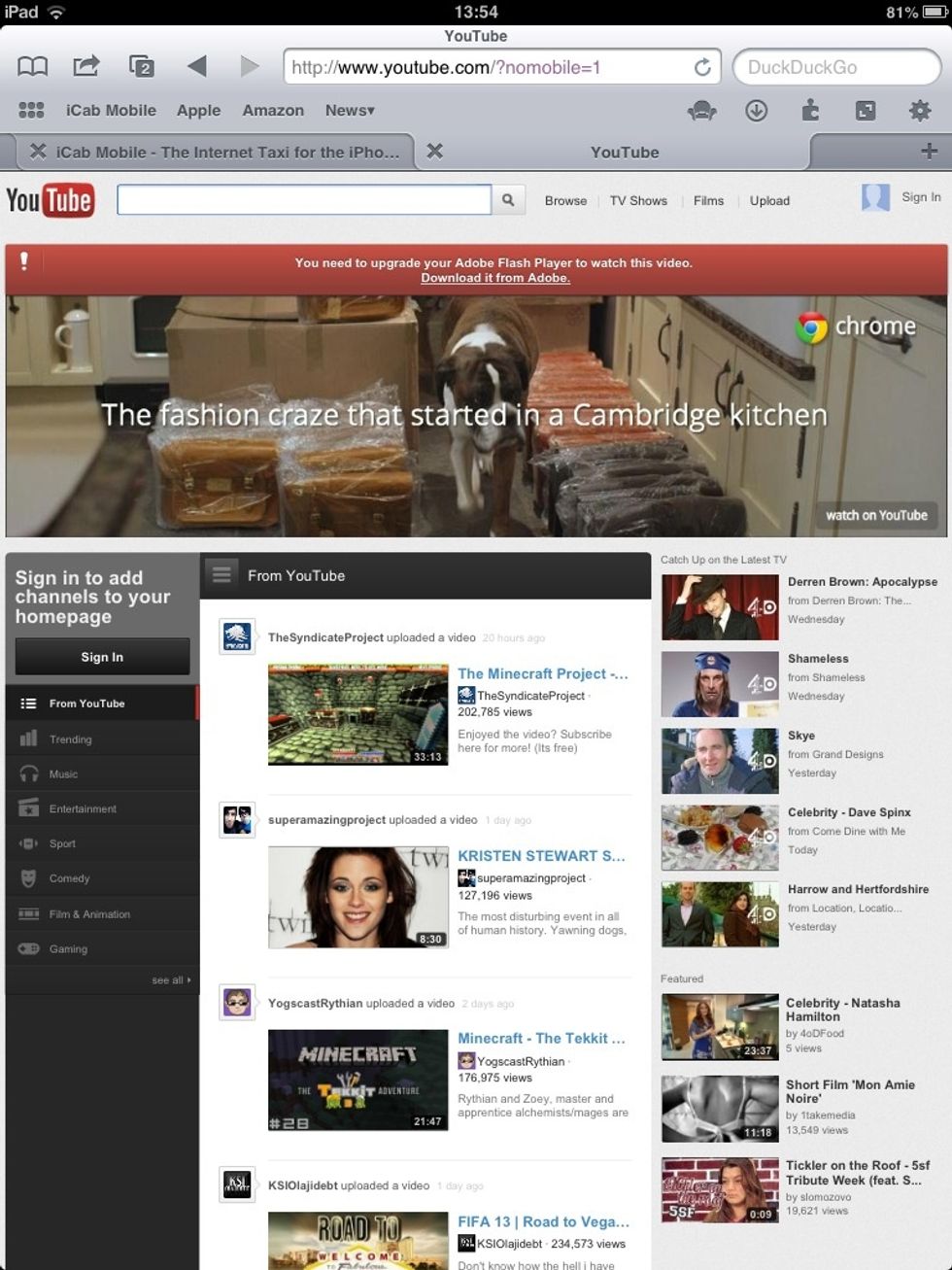 The interface changes with a YouTube search field now available . Search for your YouTube clip -
note: some clips will not work, but you have plenty to choose from!
Select your clip from the results of your search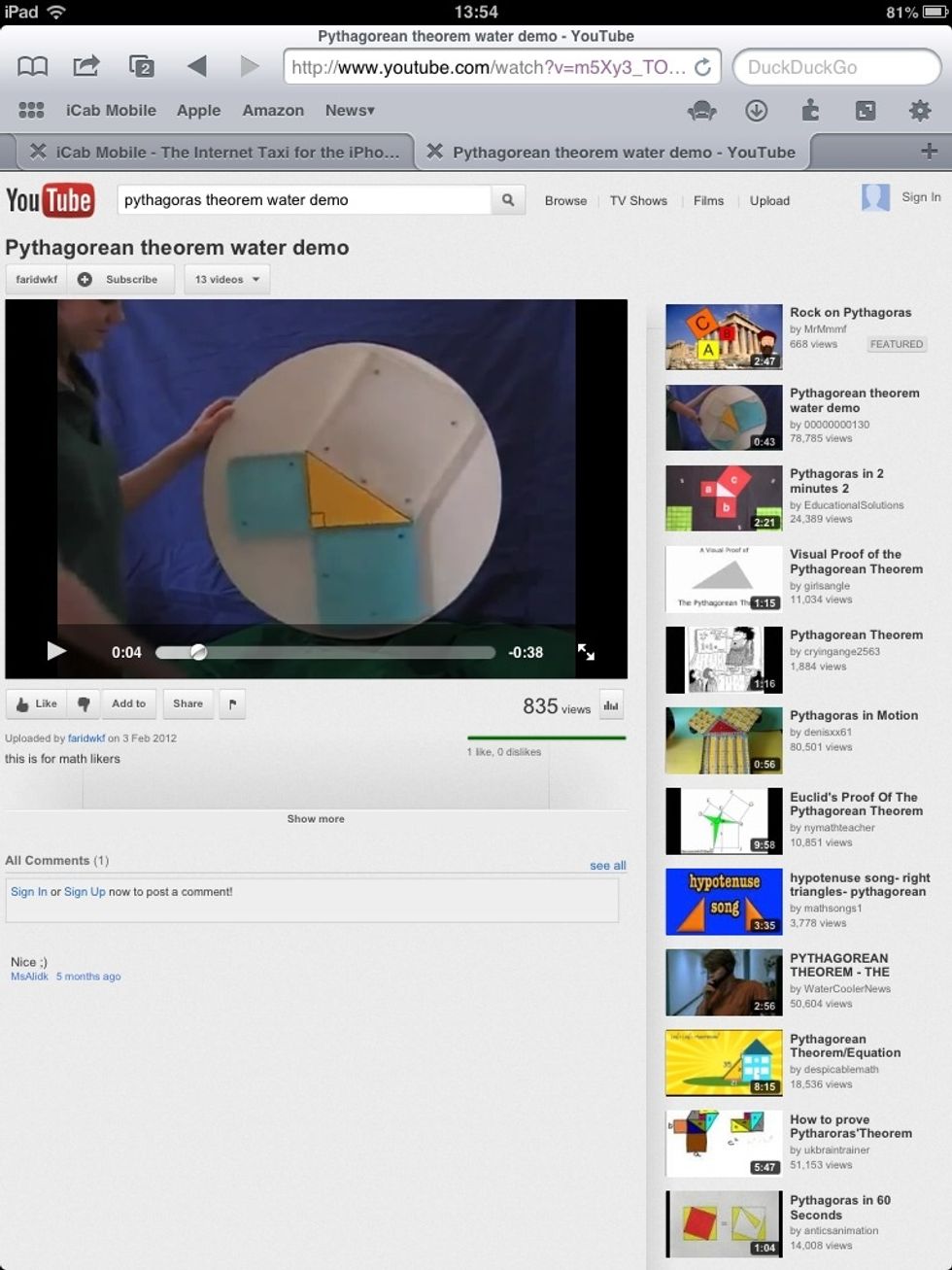 Set the clip playing , this causes it to start streaming to your device. iPad , iPod or iPhone . iCab Mobile is available for all three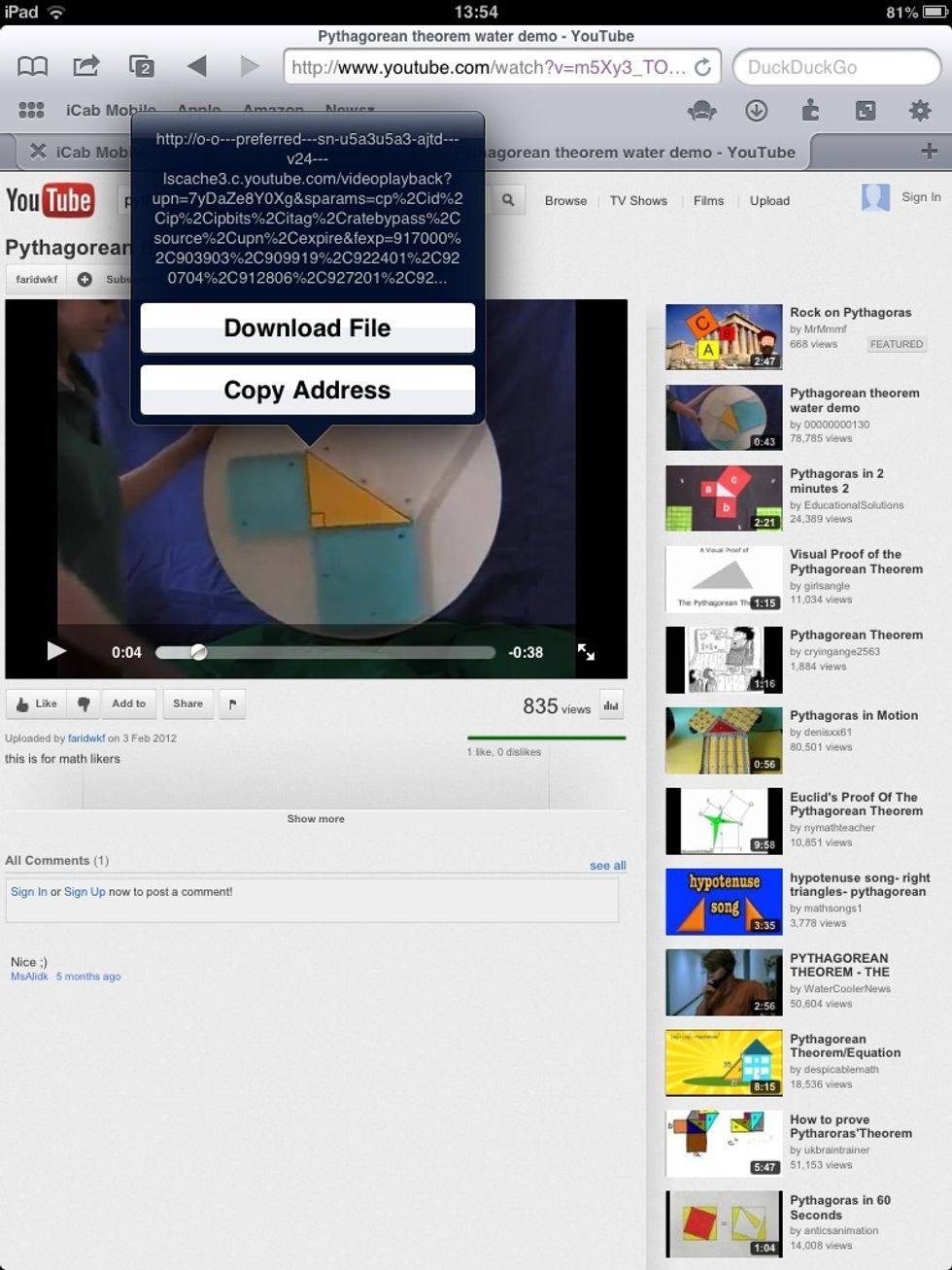 Once the clip is playing tap and hold on the clip until the download menu pops open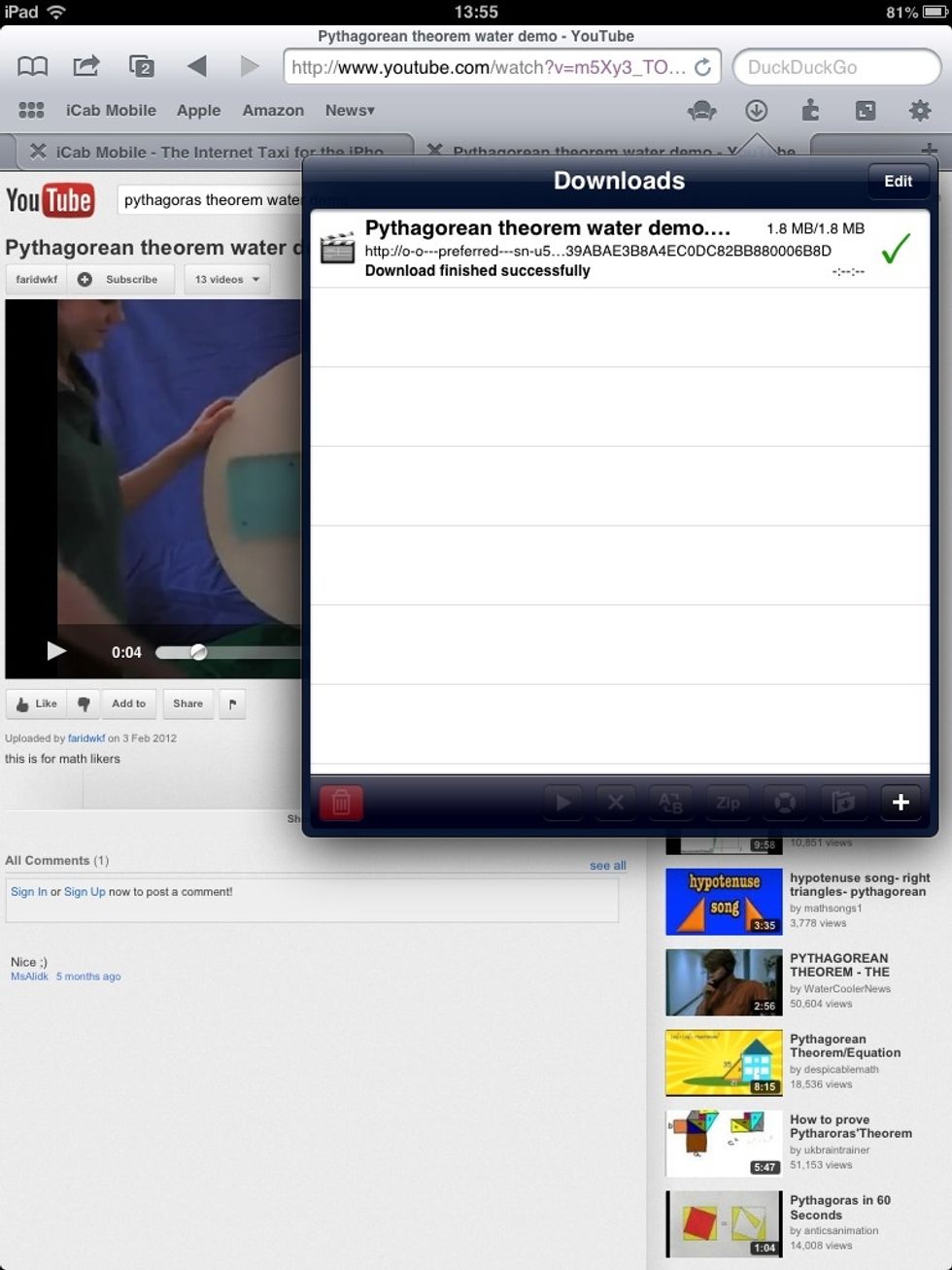 It will download to ICab Mobile. Tap on the downloads icon .
Tap on the downloaded clip in the downloads list to open the menu above . Tap 'Save video in album' to save the downloaded video to your photo album. This can be edited in iMovie , added to ePub etc
The creator of this guide has not included tools