First, you look up your Podcast app wherever it is in your IPad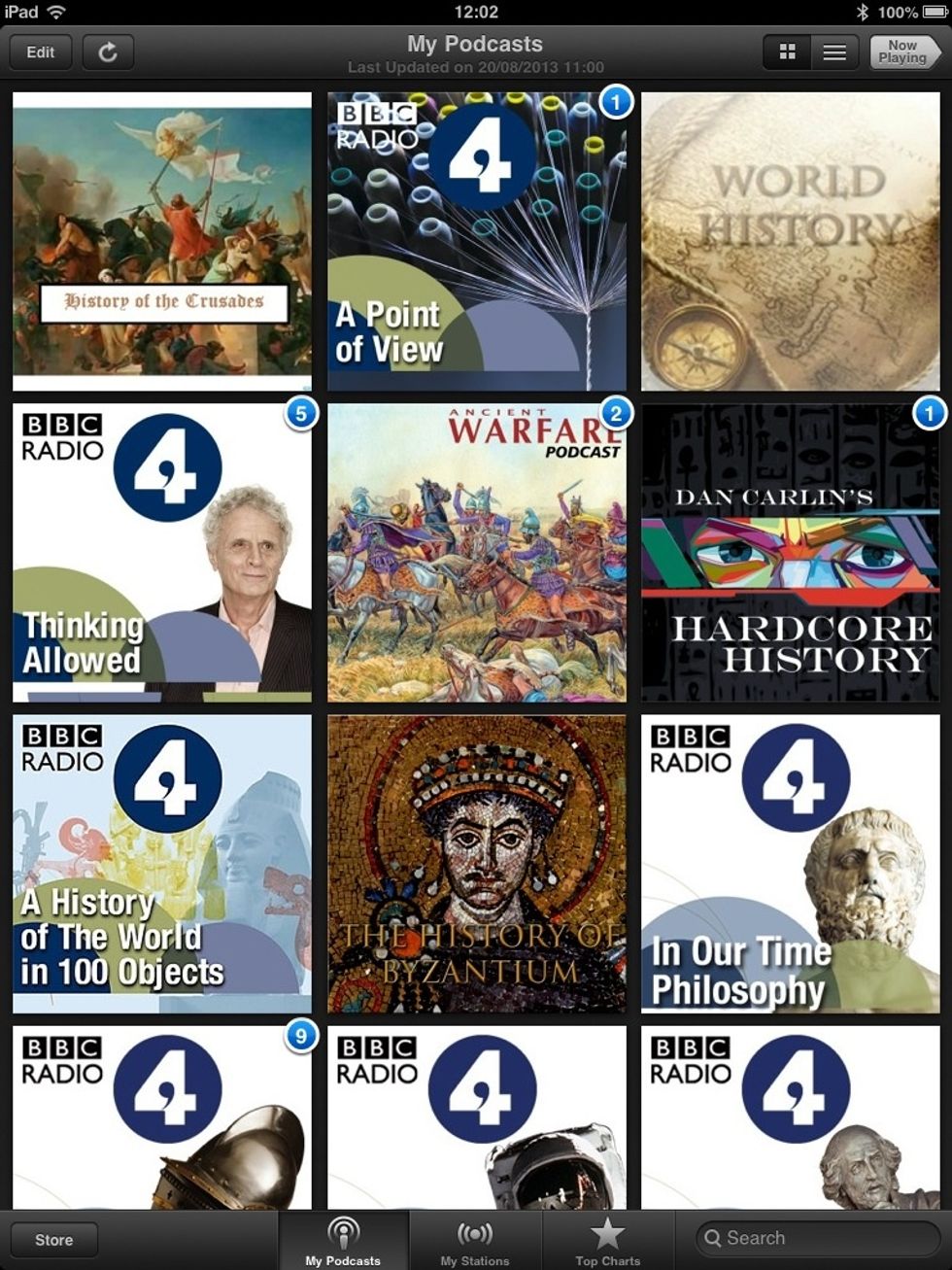 Once you open open the Podcast App, your podcast library will be displayed before you. As you can tell, I am a fan of many history podcasts.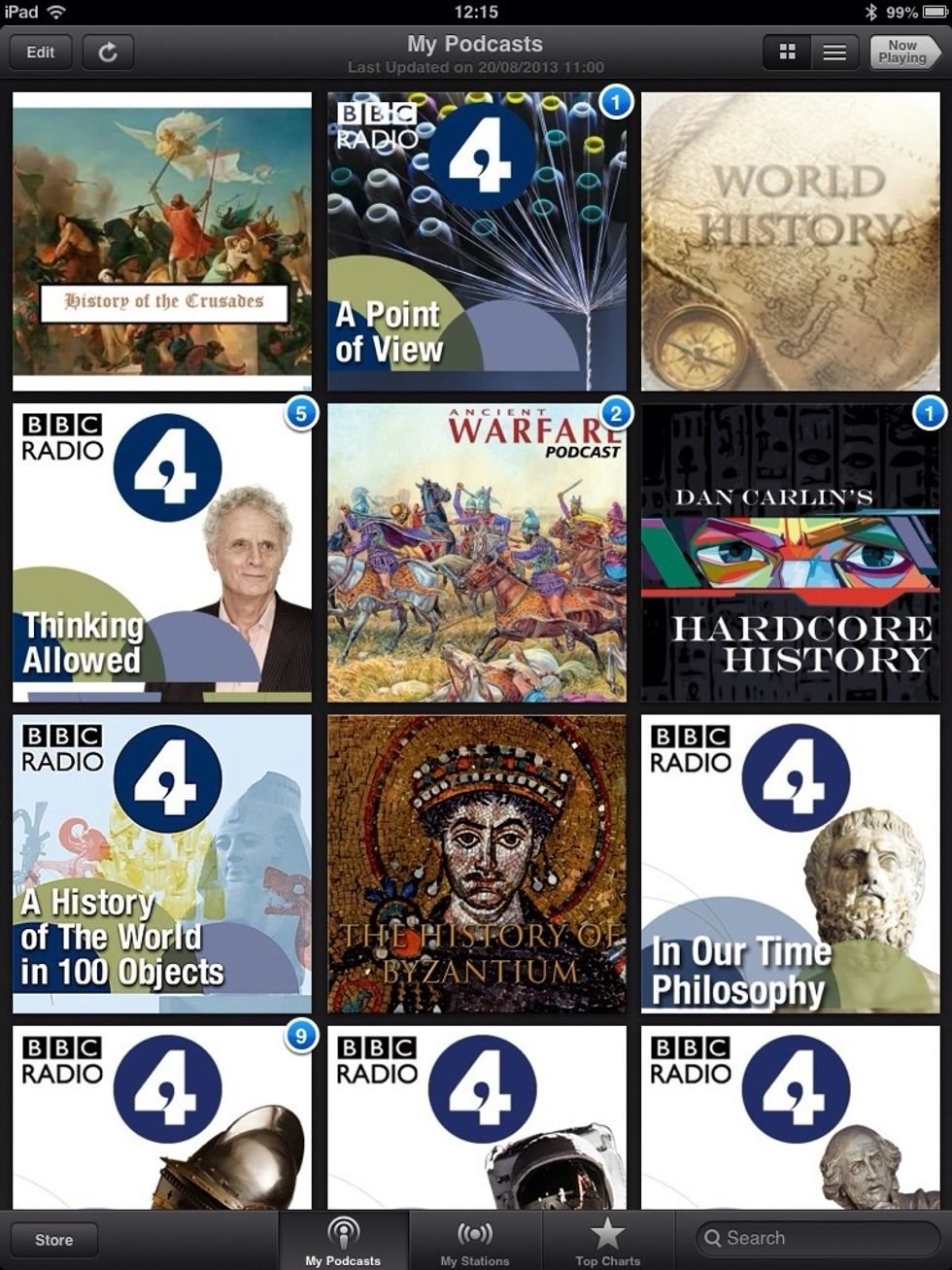 Next, look at the lower part of this screen, you will see there are five option buttons, from left to right they are: Store, My Podcasts (in which we are currently), My Stations, Top Charts and Search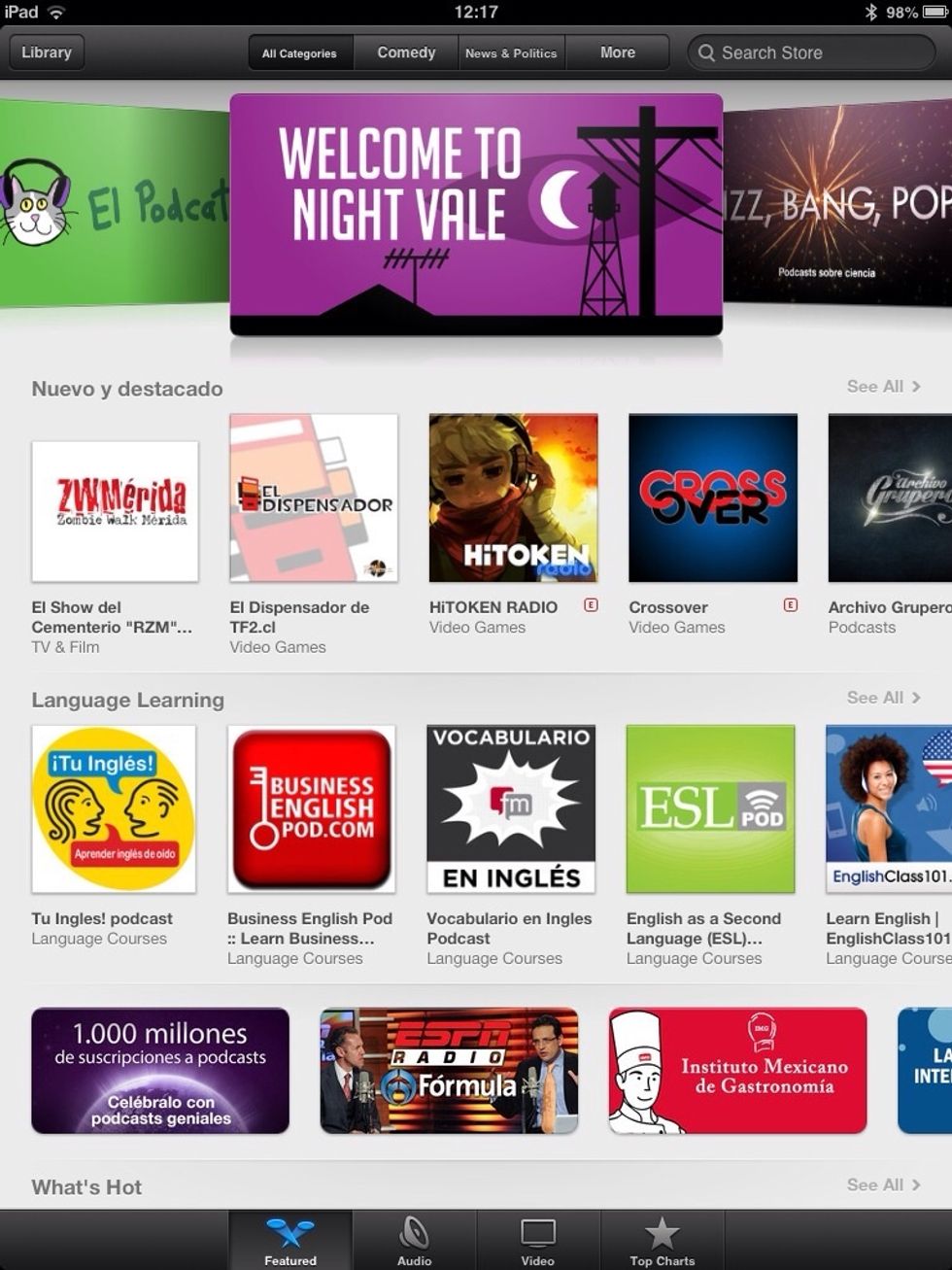 Select Store. As you can see, it displays whatever is the flavor of the week. You can download a podcast by either selecting any of this podcasts featured here or you can go to the Search Bar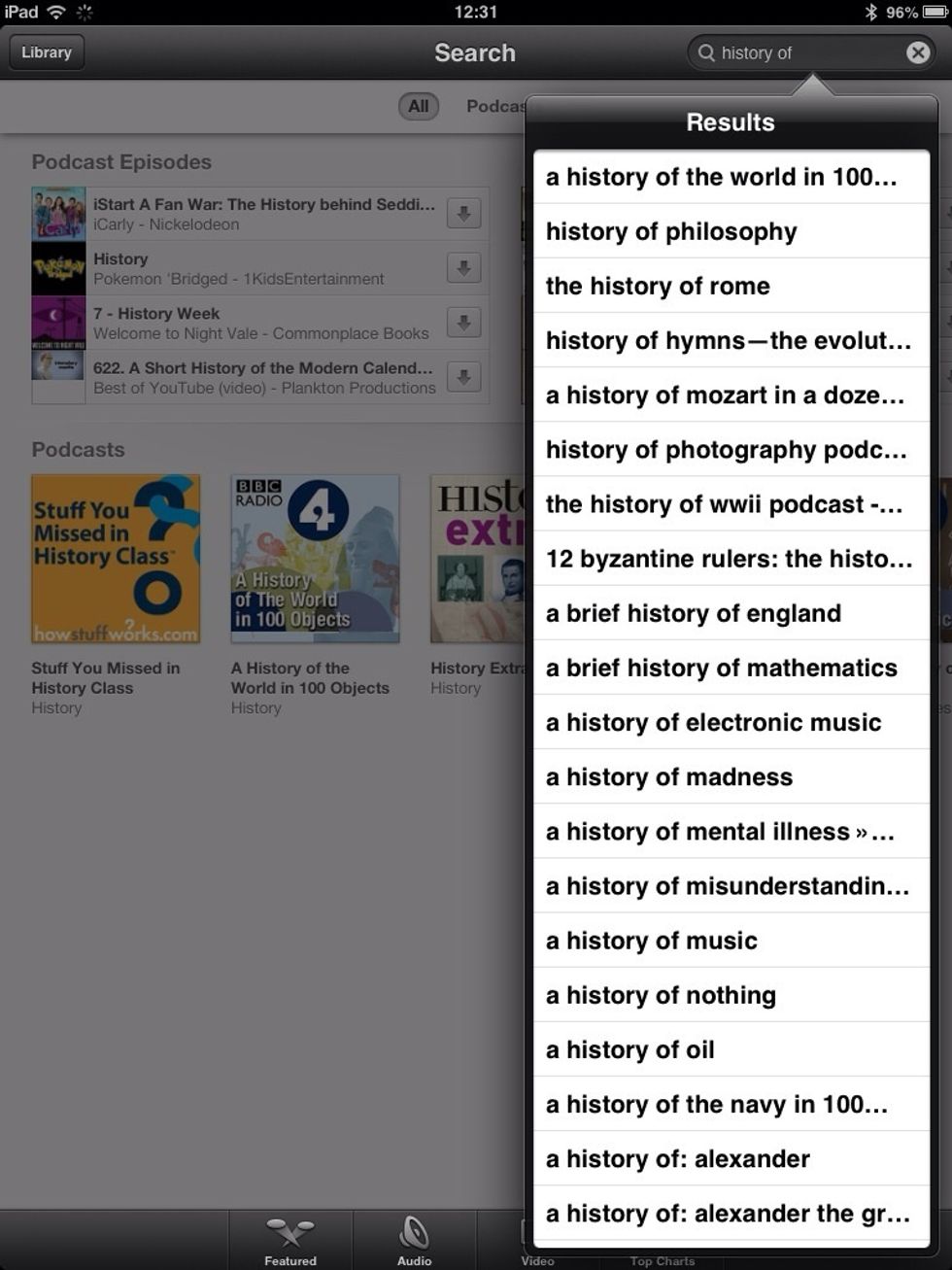 Once there, write whatever podcast you are looking for. As an example lets download a personal favorite: 12 Byzantine Rulers by Dan Brownsworth. Select it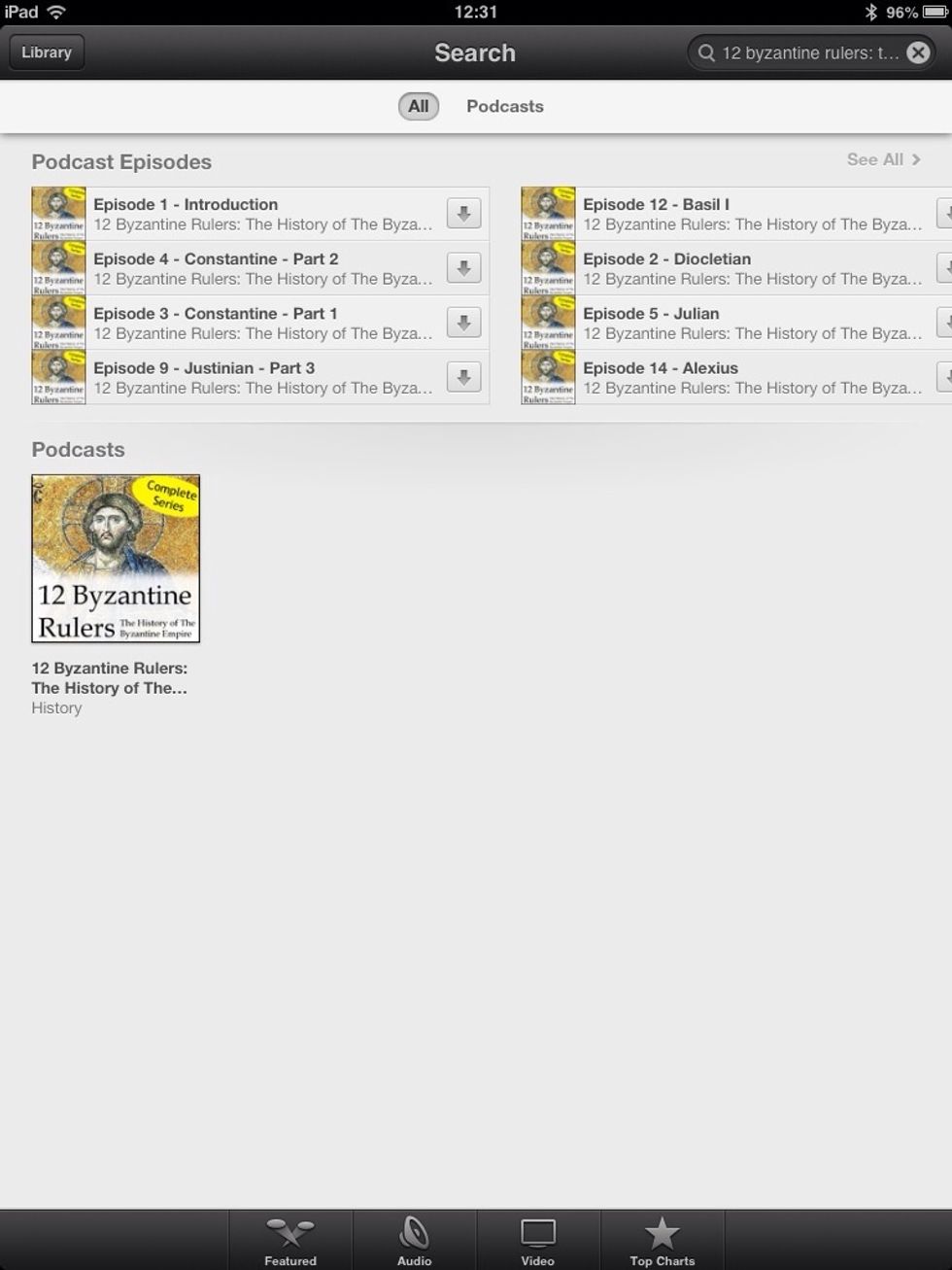 From here you can either download a single episode or subscribe to this podcast. To subscribe, select the podcast cover image in the lower part, under where it says Podcasts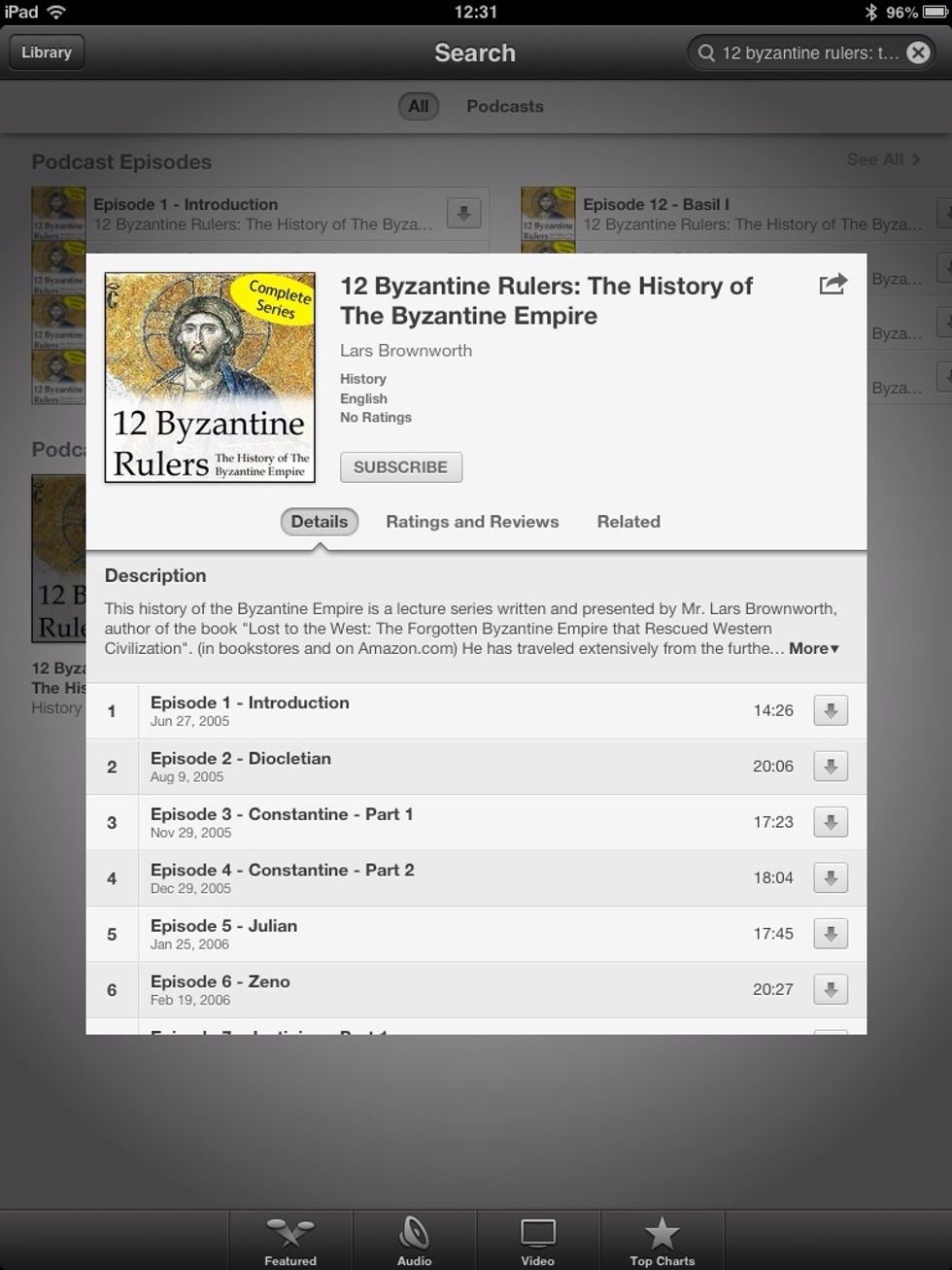 You can check the description of the podcasts and how many episode does it have. For now, press the Subscribe Button right next to the podcast cover image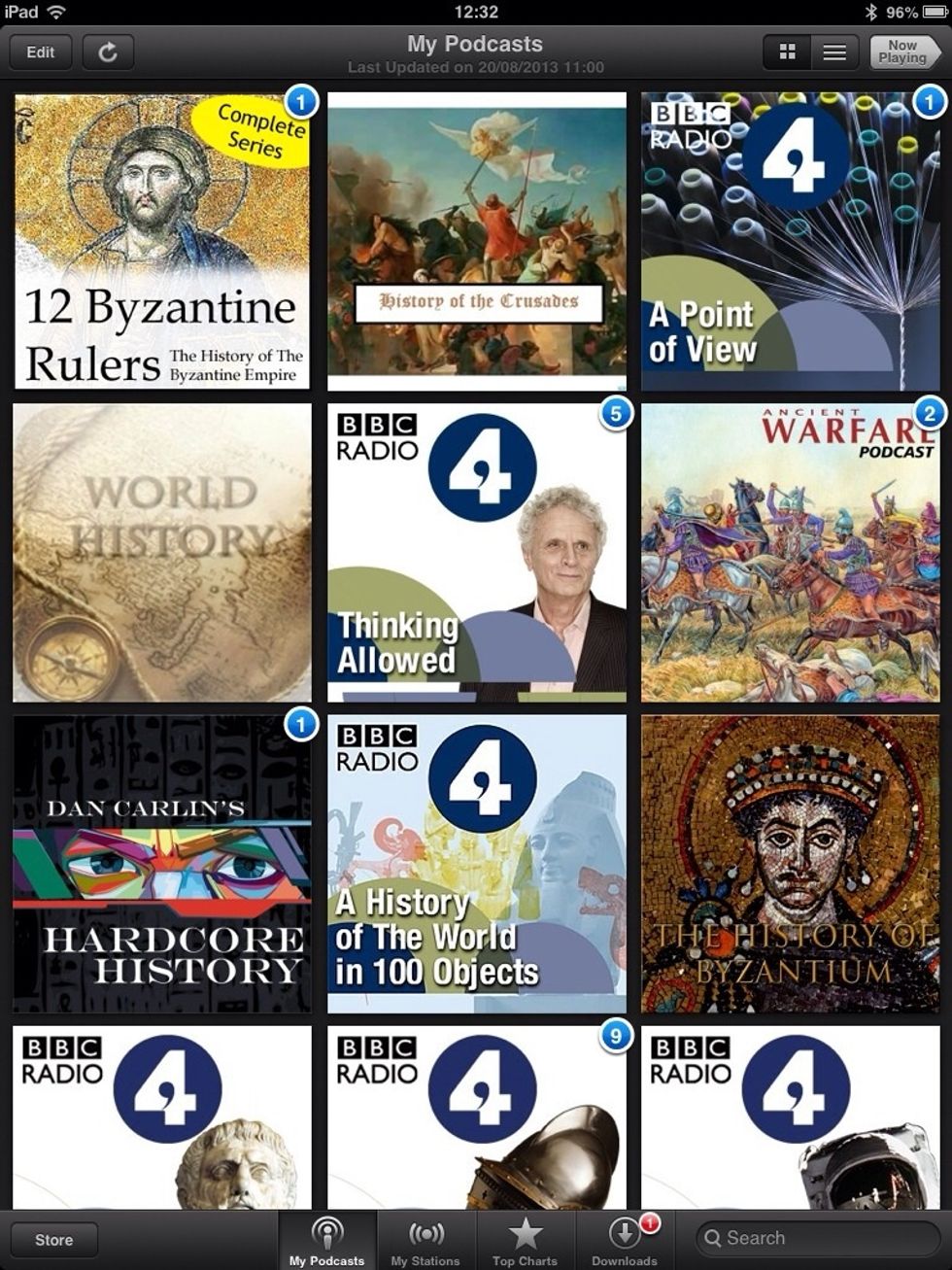 Automatically it will take you back to your Podcast Library. As you can see, the episode was added to my list of podcasts subscribed.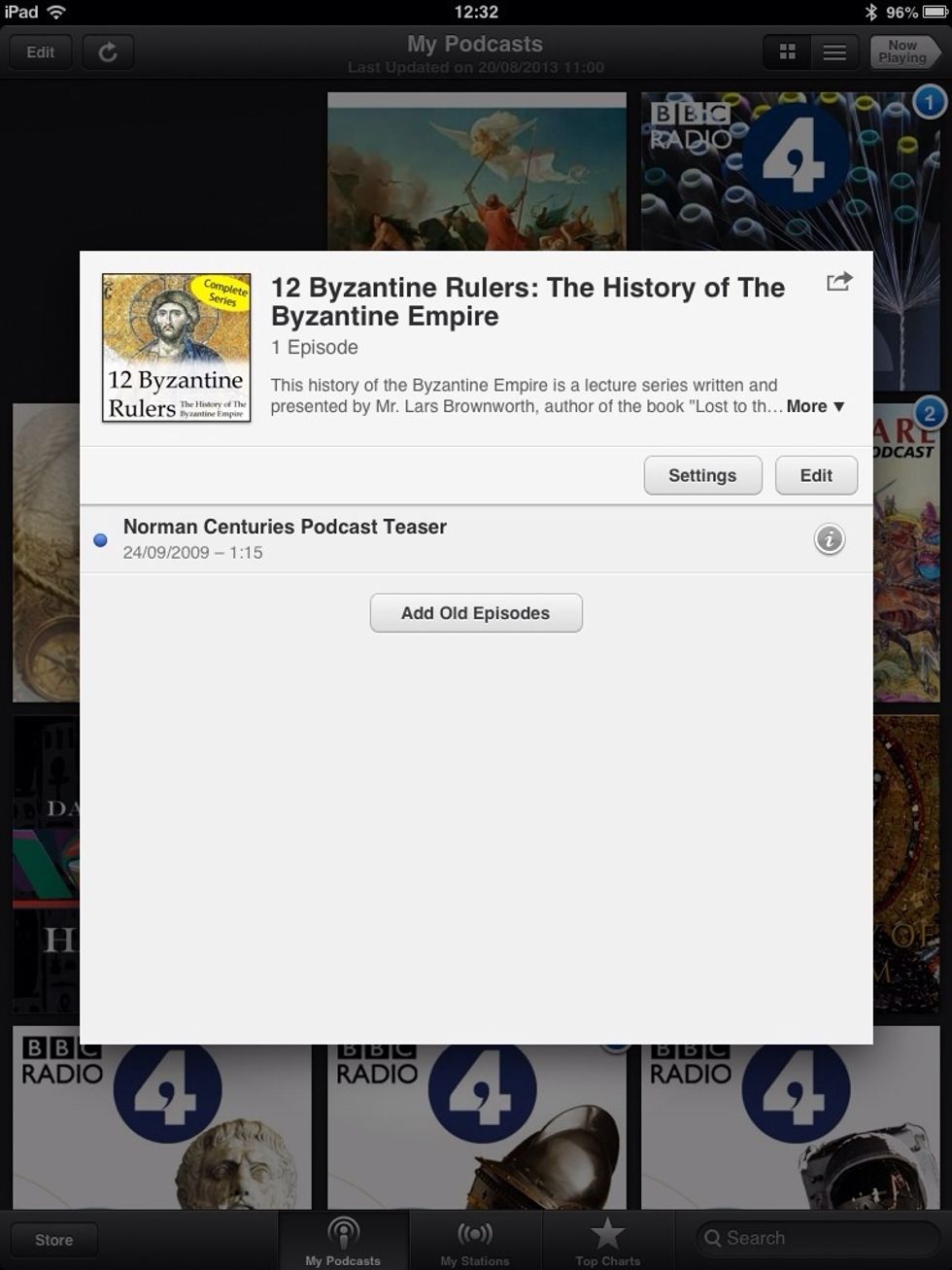 Select the podcasts. As you can see, it automatically downloads the latest episode. If you want to download previous episode, press Add Old Episode button.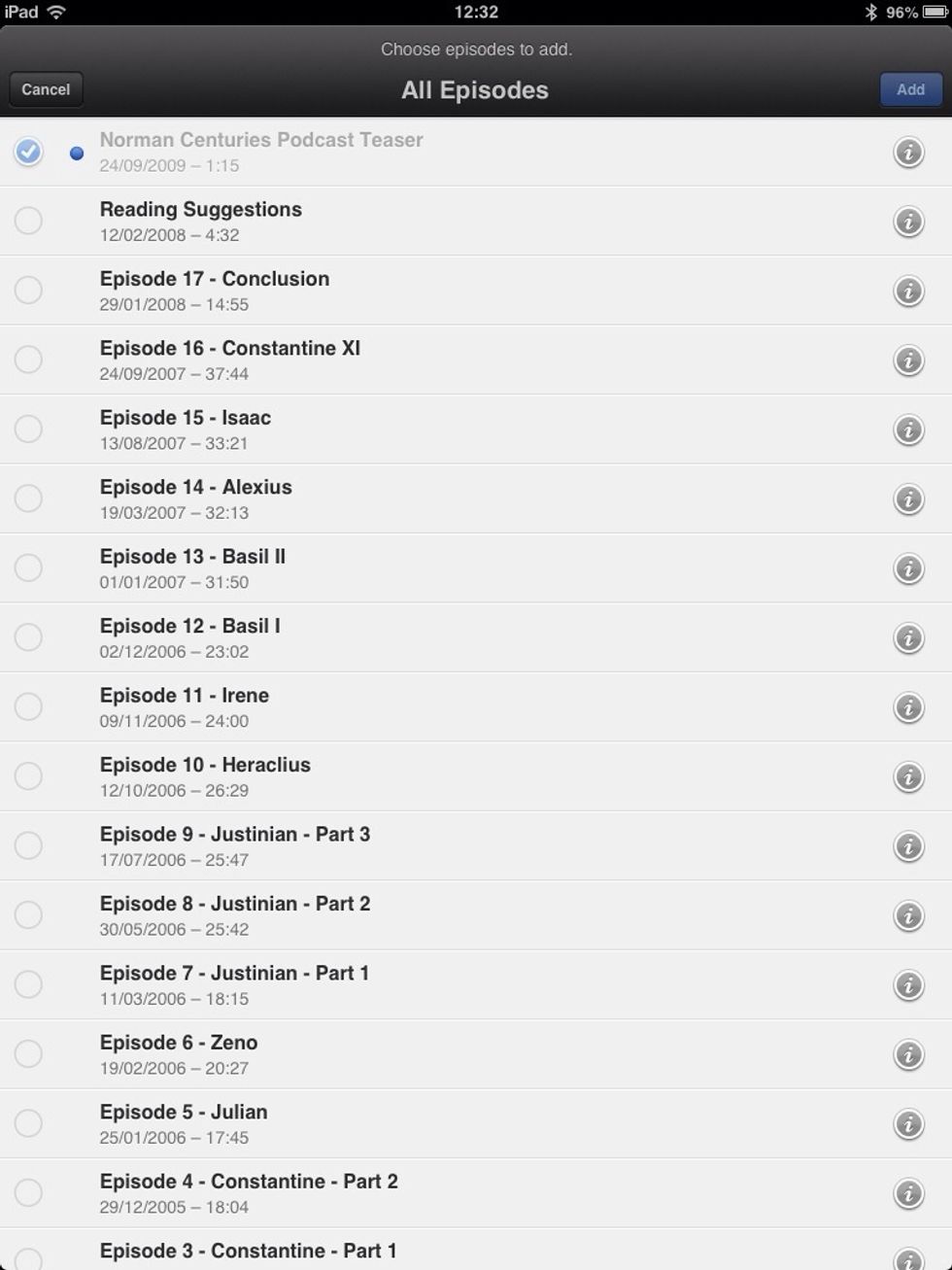 Once the episodes library is open, you can select whether to download them all or just one episode in particular.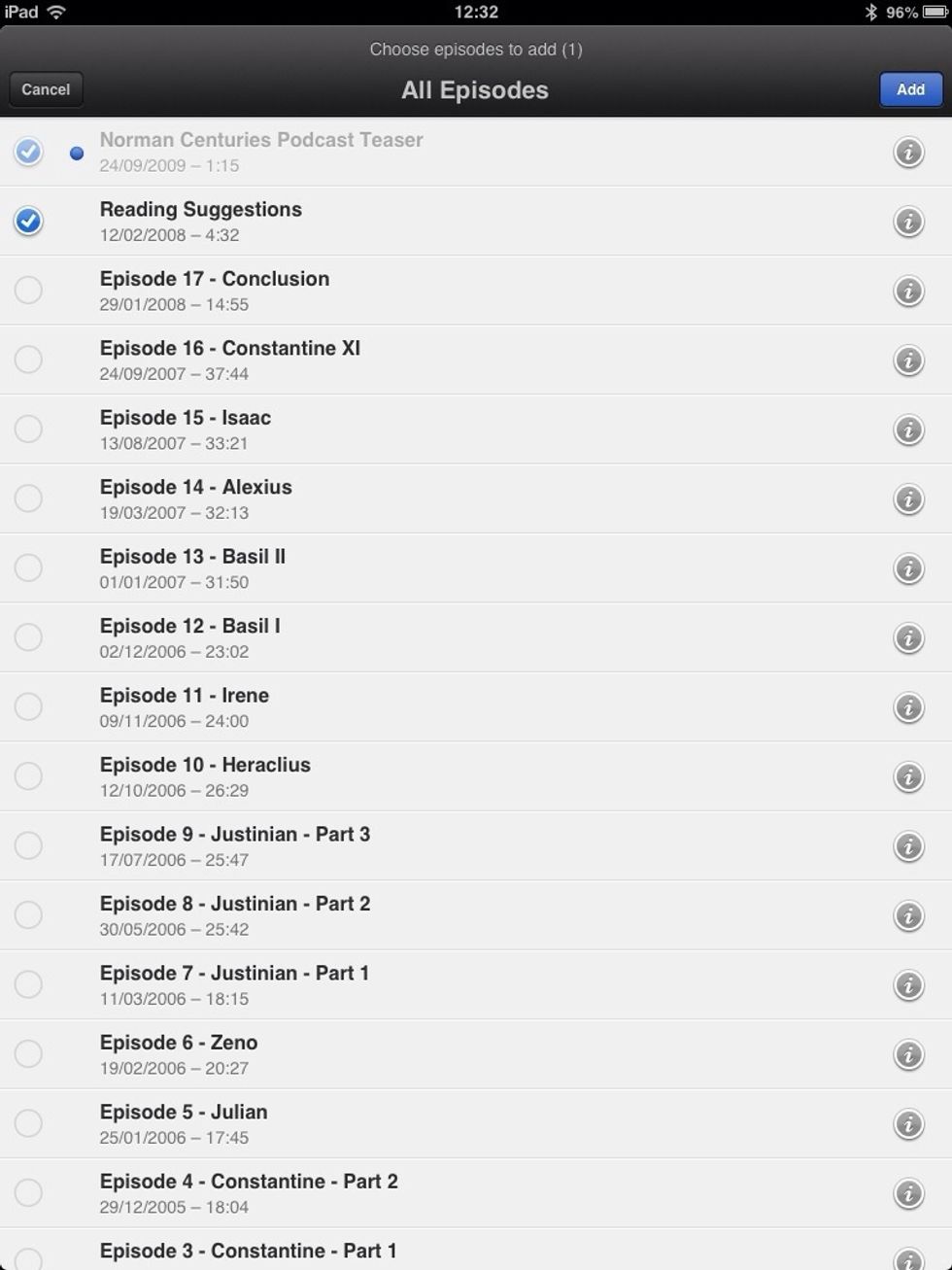 On the left side of each episode there is a small circle. Select it. Once you are done selecting episode, press the Add button that is on the upper most part of the screen.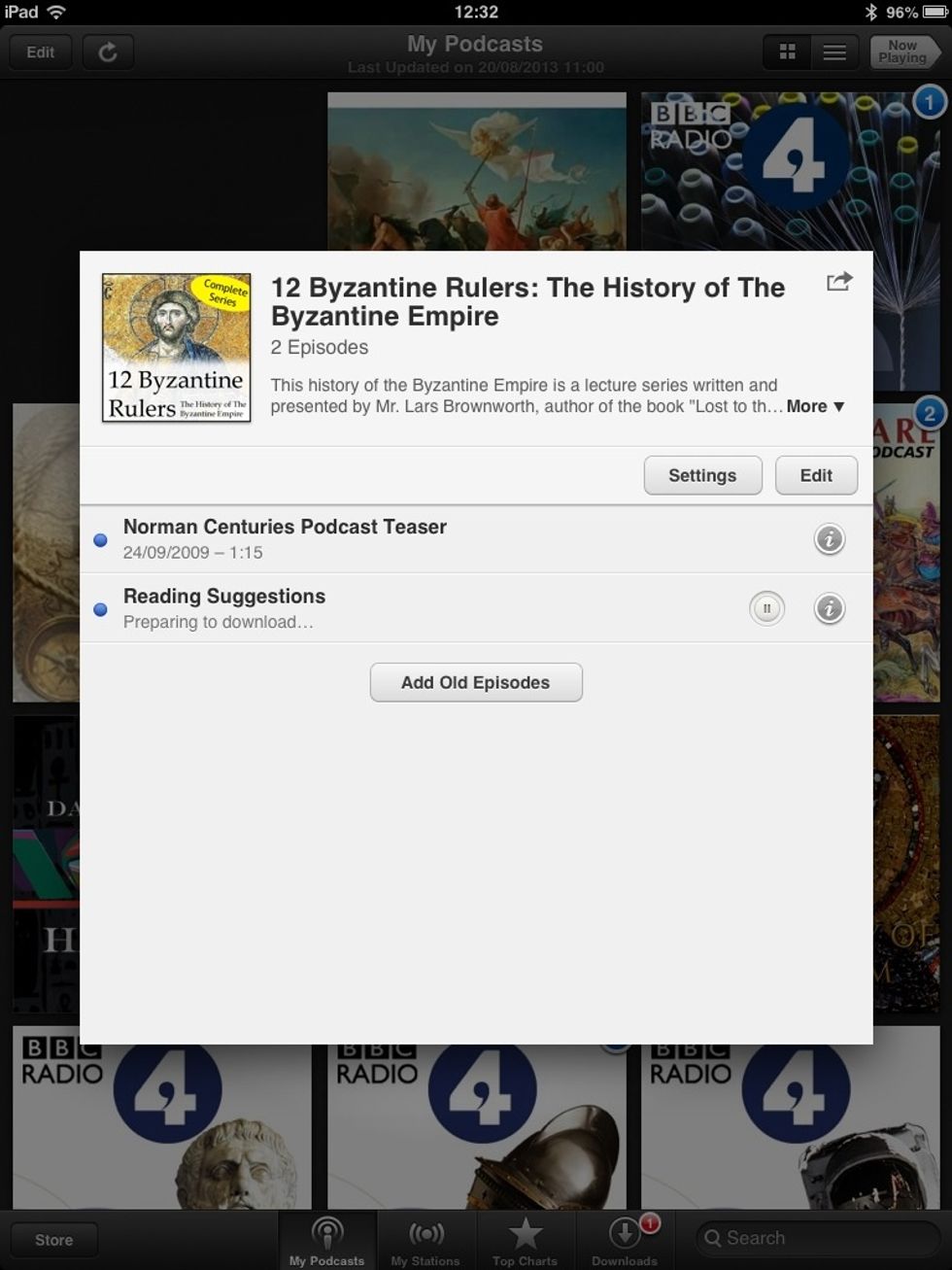 It will take you back to the previous screen. As you can see, it will start downloading the episode right away.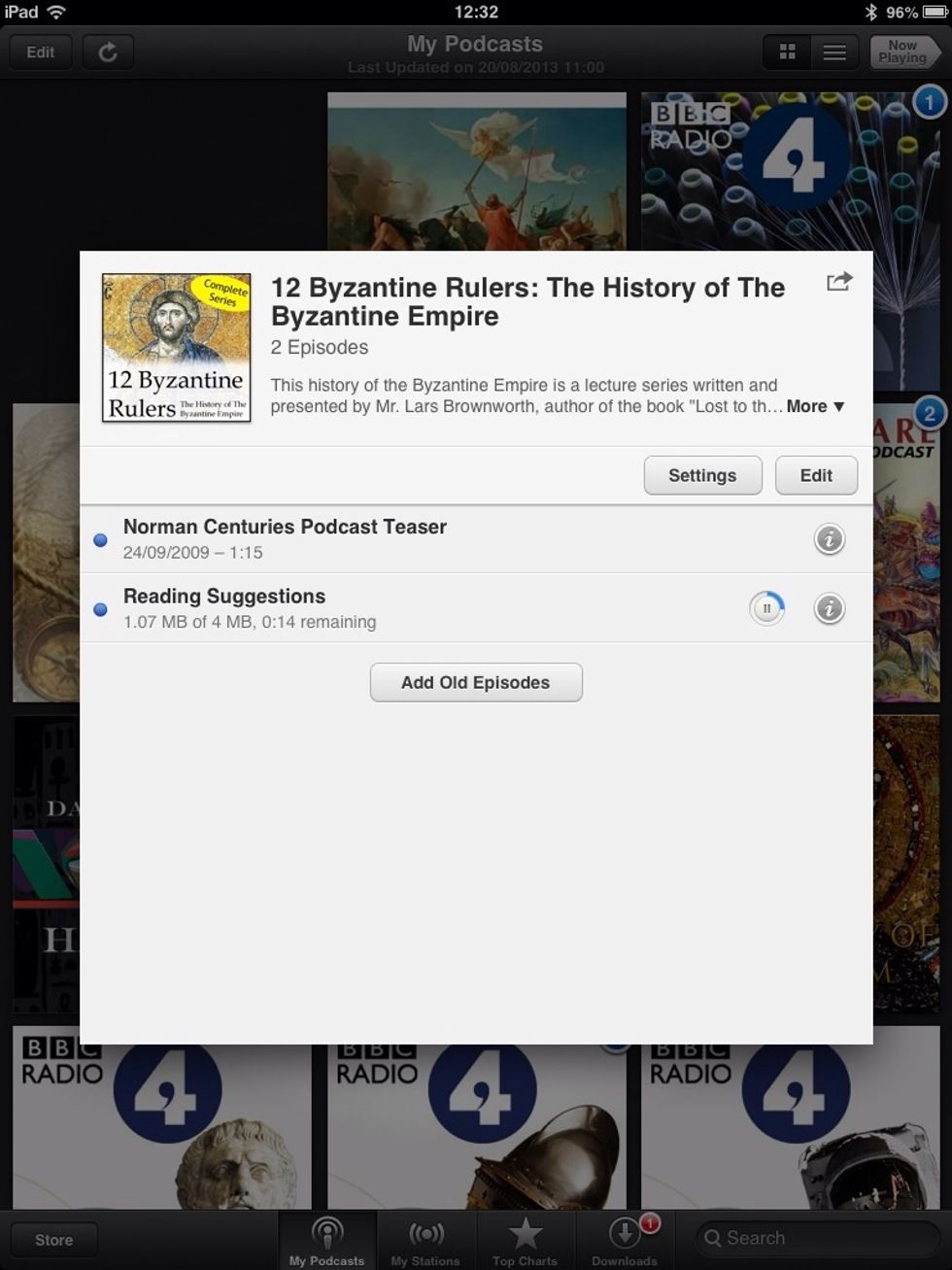 You can check the download progress by observing how the circle around the pause sing is being filled with blue. Await until the circle is full to play the episode.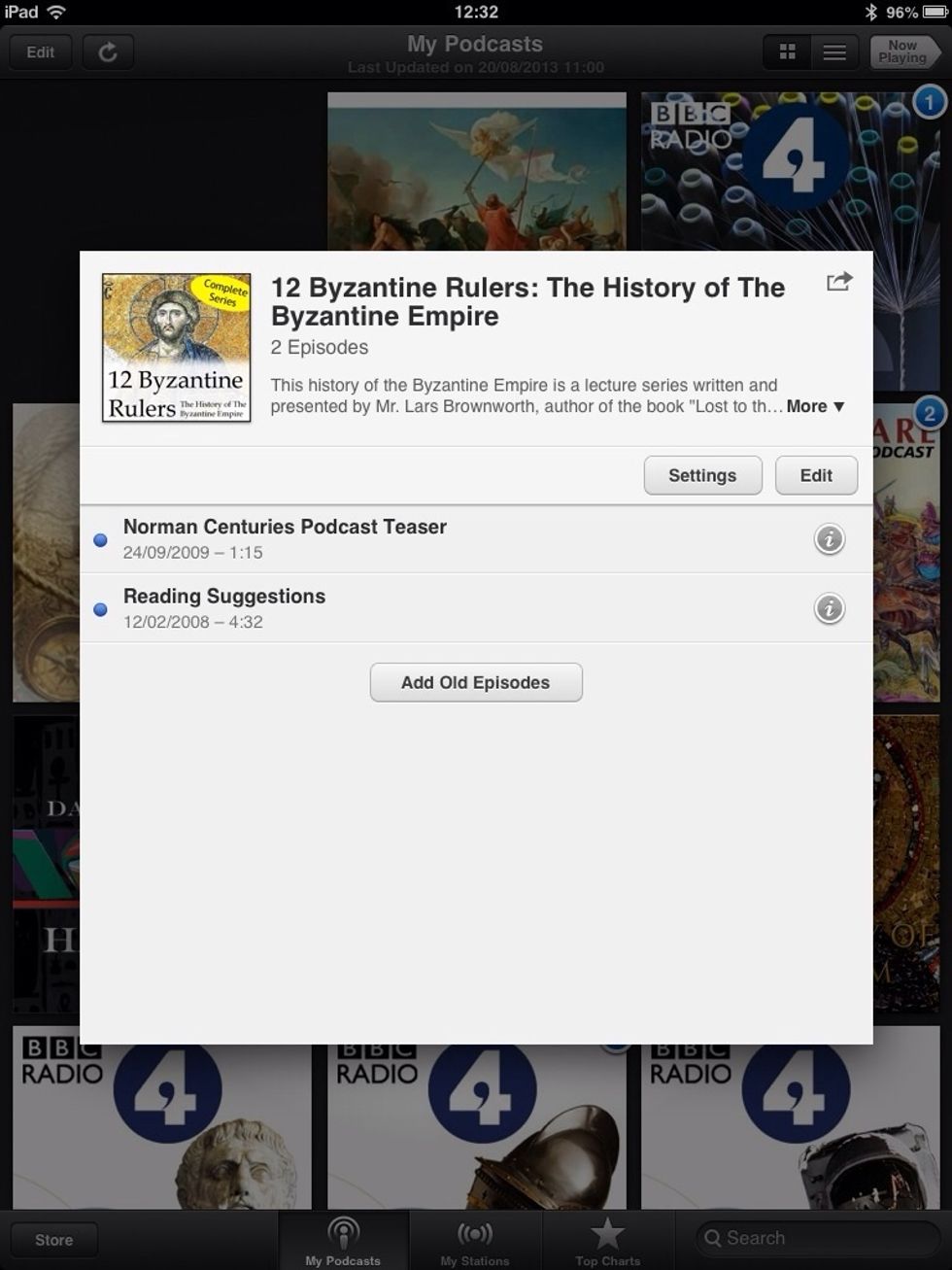 As you can see, the episode is completely downloaded. Press on it to start to play.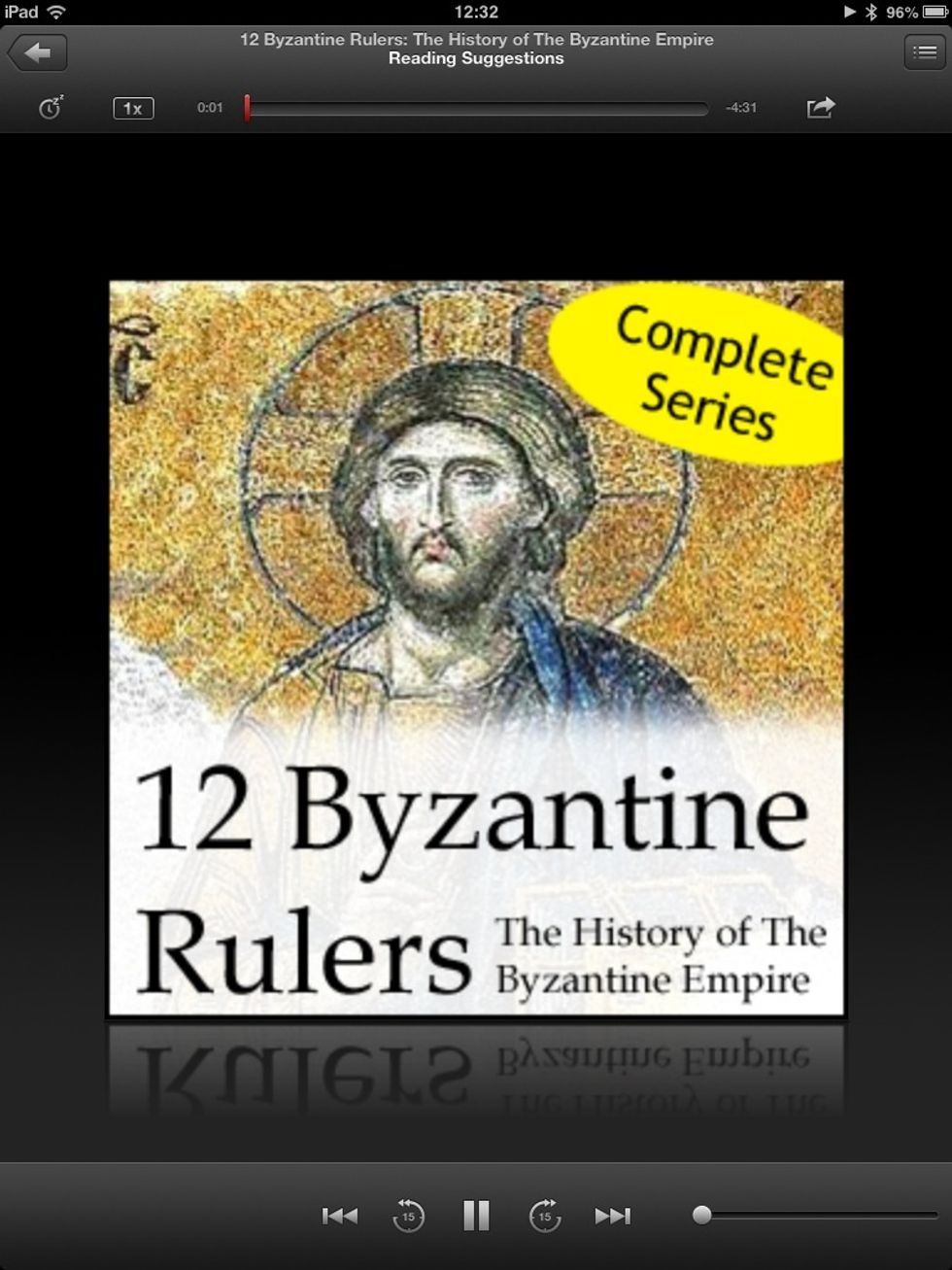 Presto!! Now you can hear to your hearts content any podcast you want.