Inspired by an outfit in the Versus by Versace collection. Fresh off Milan fashion week!
13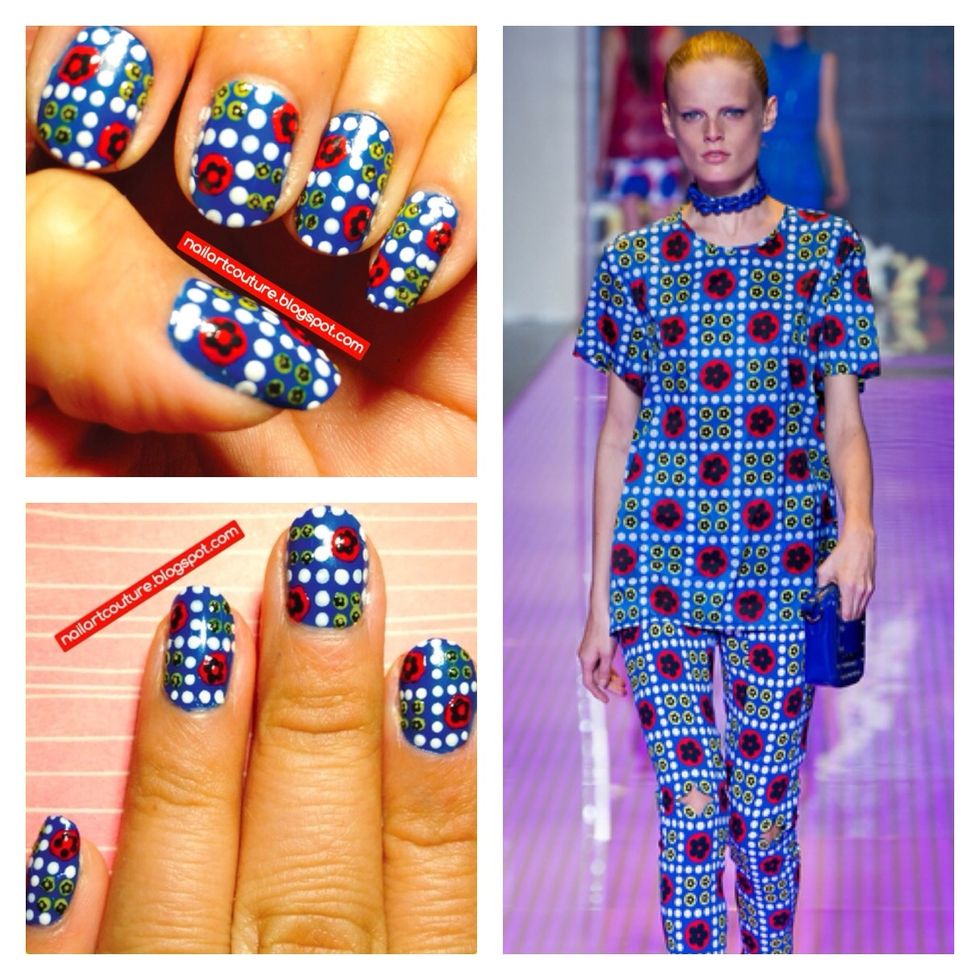 This tutorial will show you how to create a VERSUS by Versace inspired nail art. Fresh off the runway in Milan.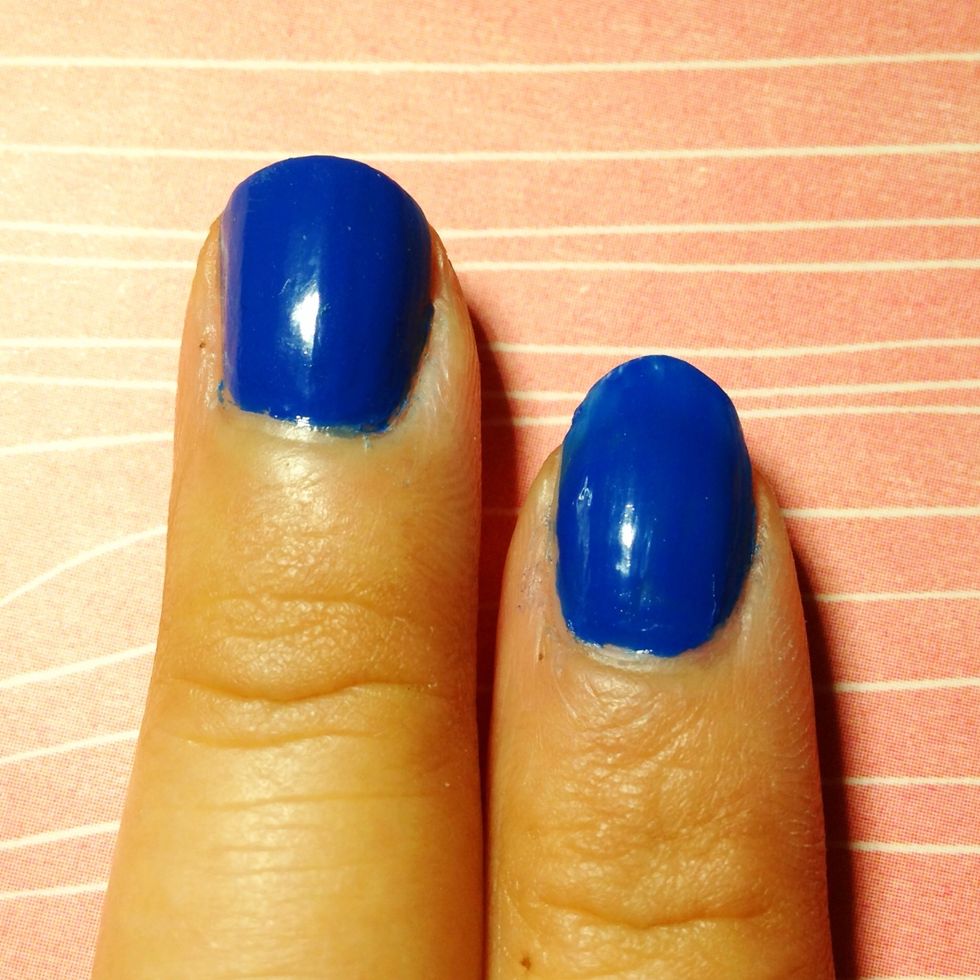 Paint the base of your nails blue.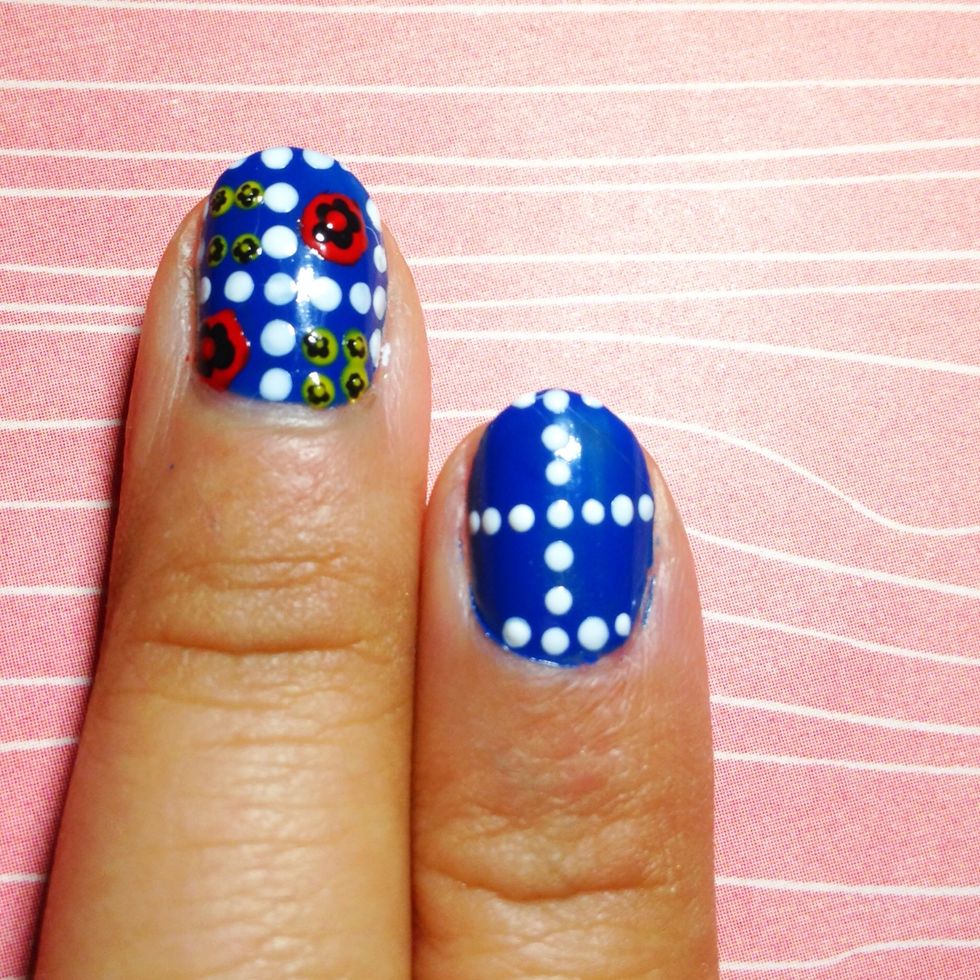 Using white polish and a dotter create a line of dots straight in the centre. Then create two rows of dots in the width of two dots.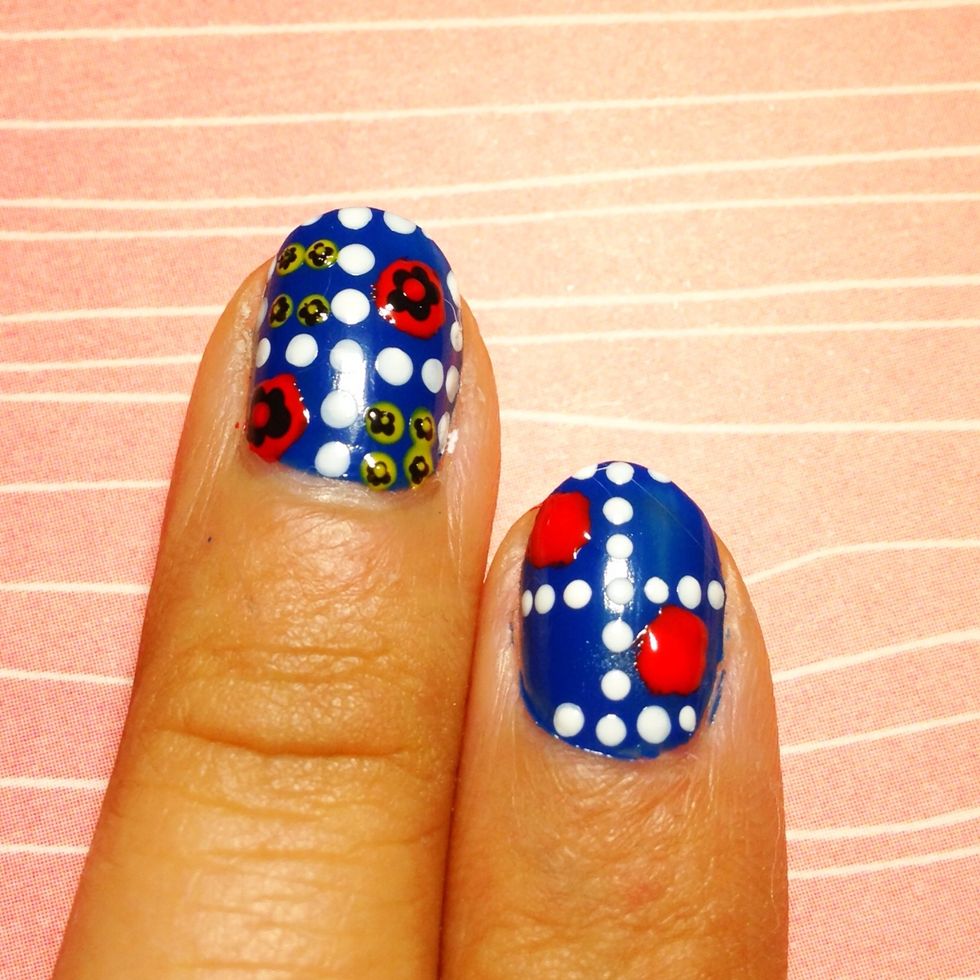 Using a dotter or nail art brush create two big circle in opposite corners.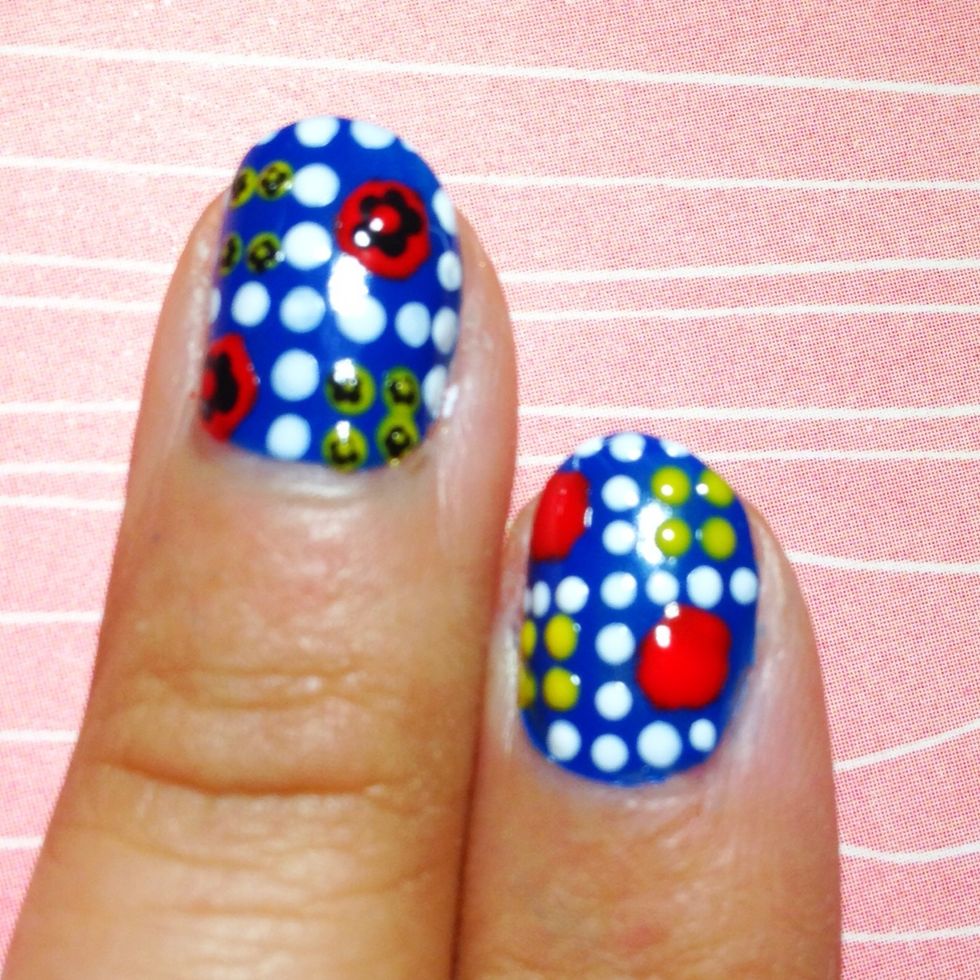 Create a 2x2 yellow dot in the unfilled areas.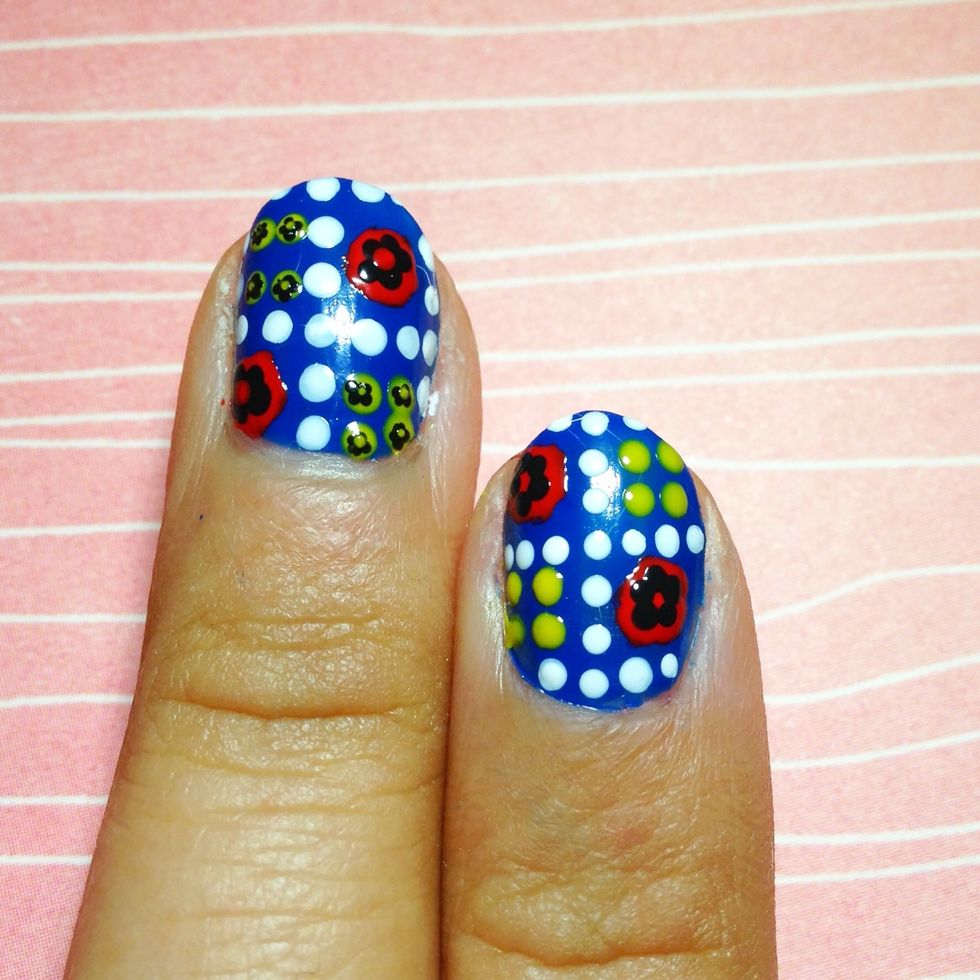 Using a smaller end of a dotter, create a 5 petal flower inside the red circle.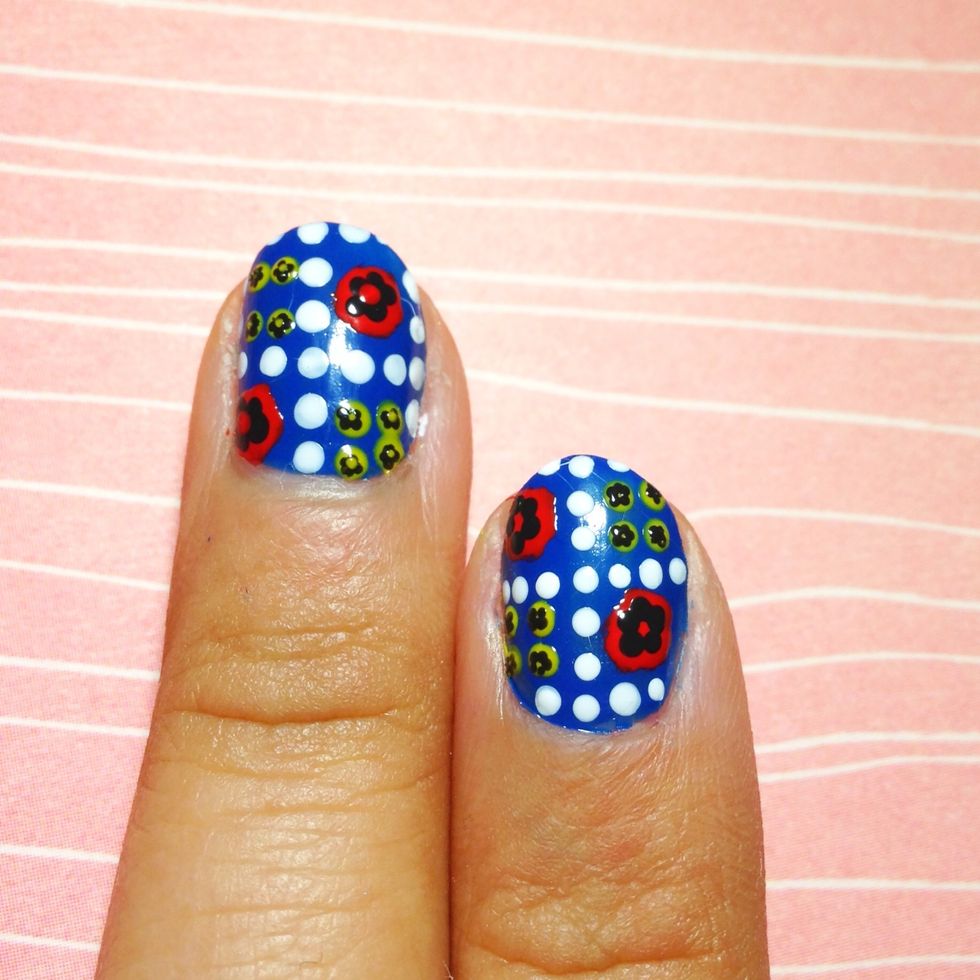 Do the same thing within the yellow circle with a toothpick.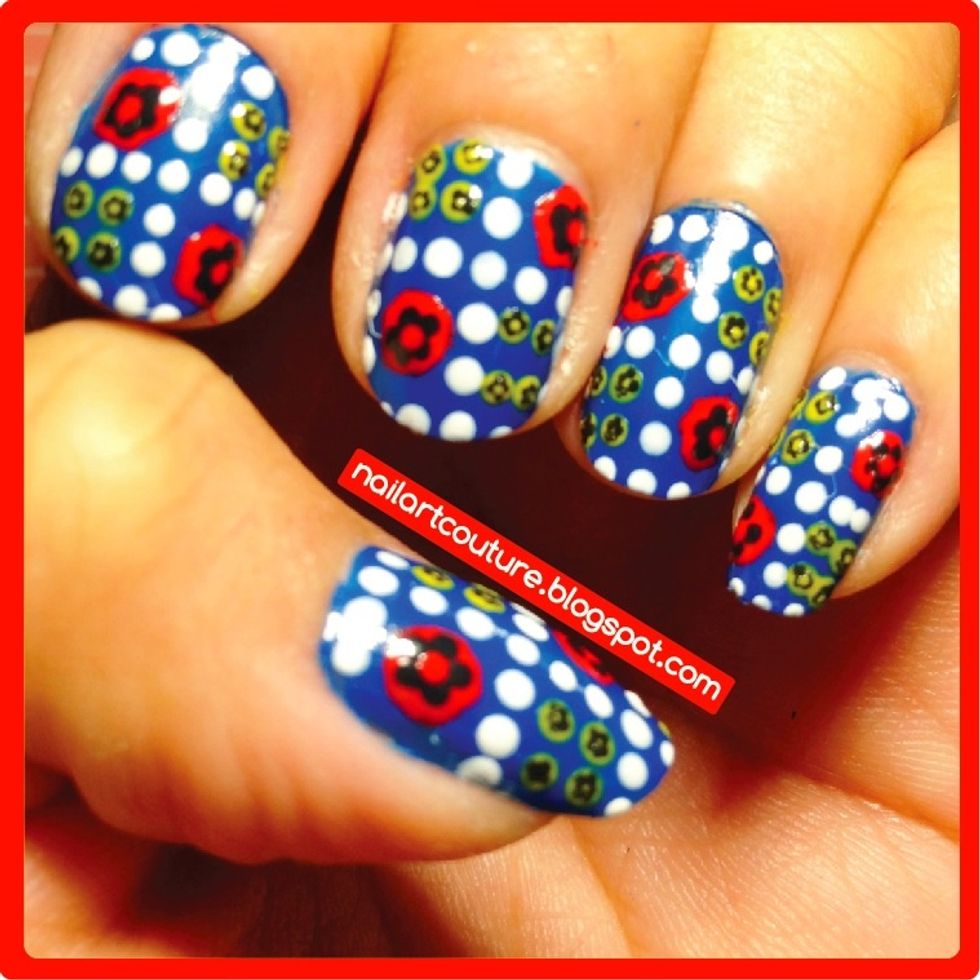 Now the nail art is complete. Please check our my blog and snap guides for more nail art tutorial! Nailartcouture.blogspot.com
Be sure to drop by my blog and follow me on Nailartcouture.blogspot.com - I always love interacting with you!
Red polish
1.0 Yellow polish
1.0 Blue polish
1.0 Black polish
1.0 Dotter
1.0 Nail art brush
1.0 Toothpick
Nailartcouture .Com
I am a nail art addict and recently I decided to share my nail art with the world through my blog: nailartcouture.blogspot.com \nFacebook.com/NailArtCouture