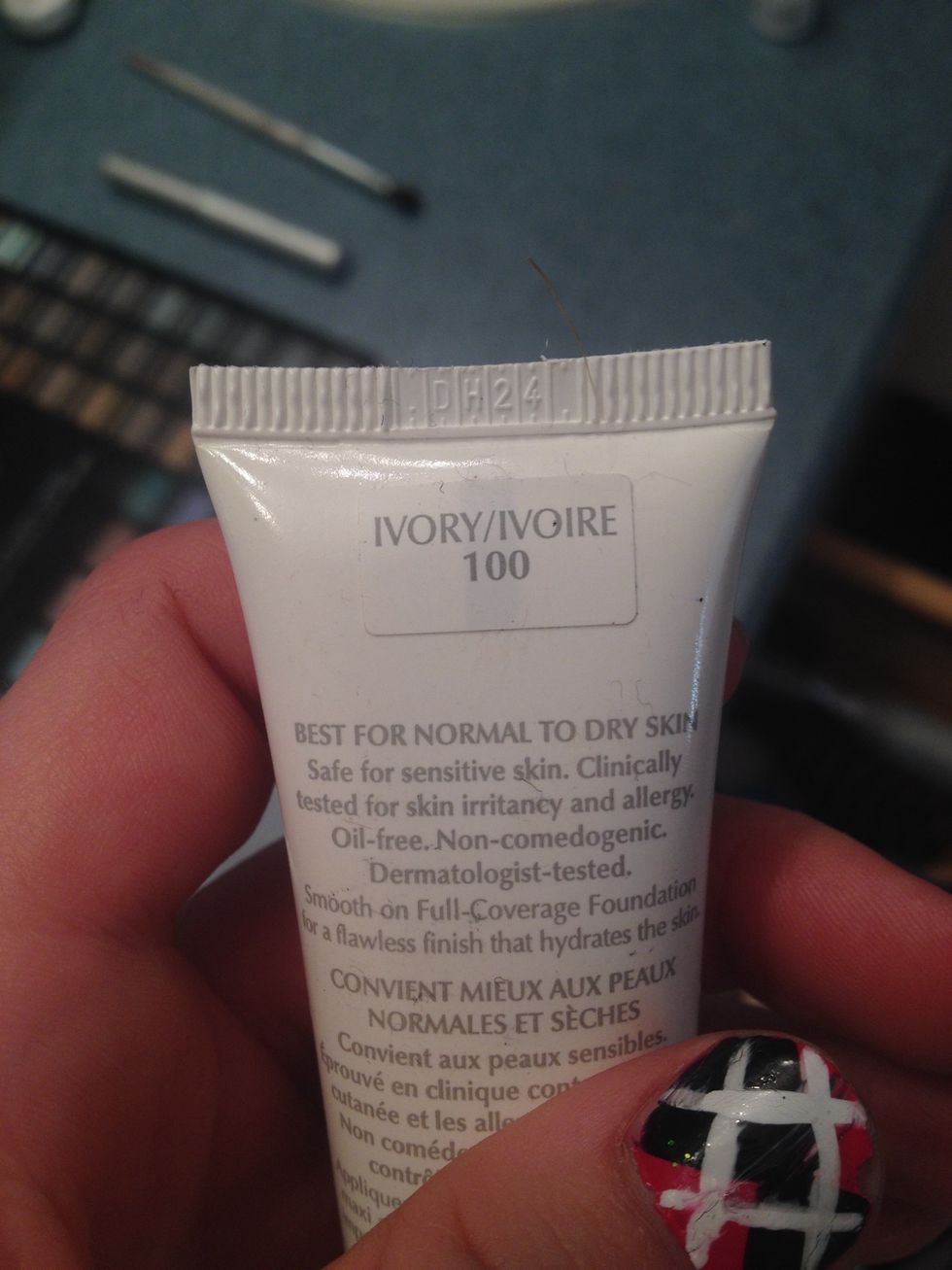 Put the most pale foundation that you have on.( mine isn't as pale as i would like it to be, but it will do)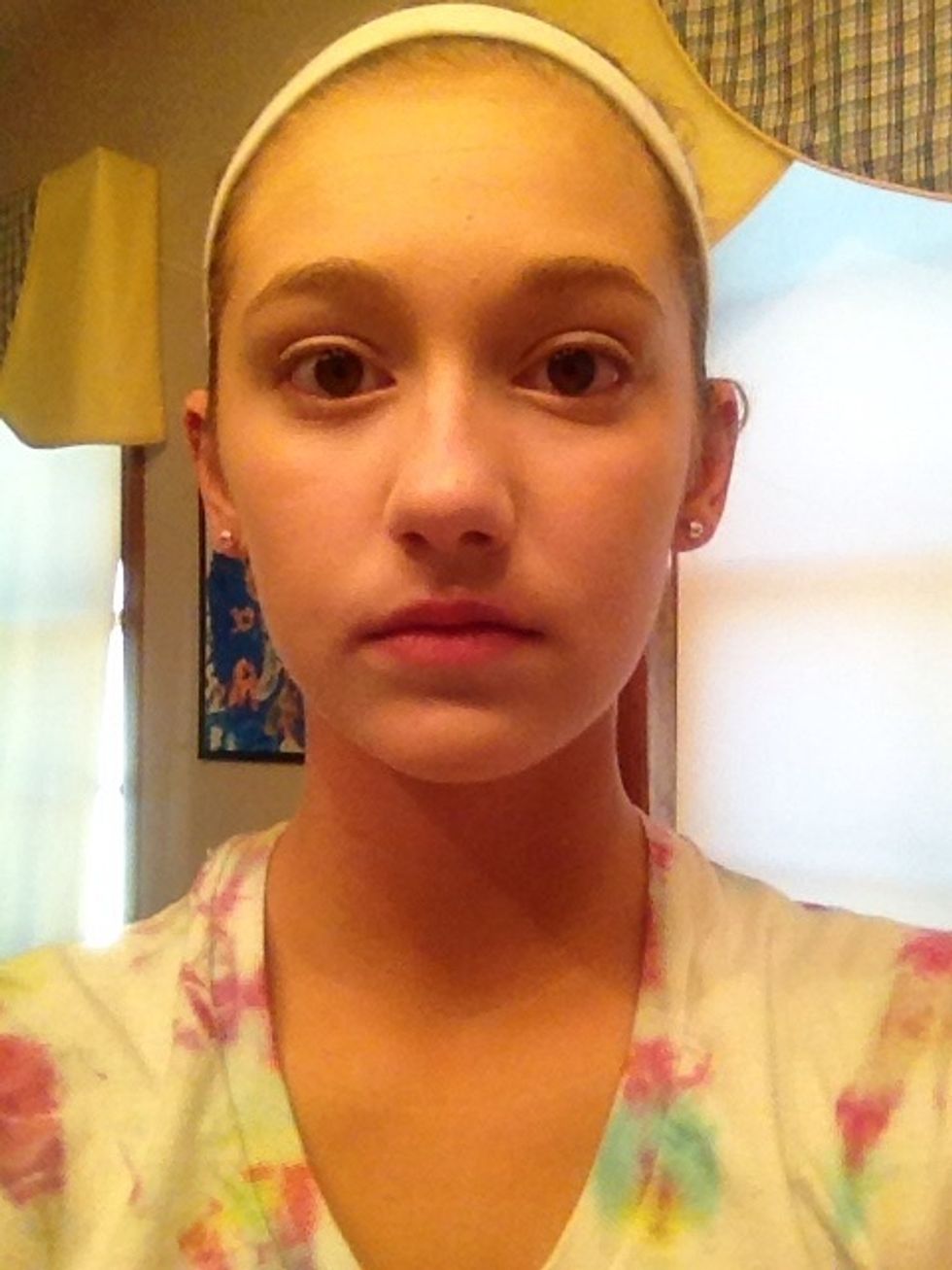 Like this. Just to make your face white and pale.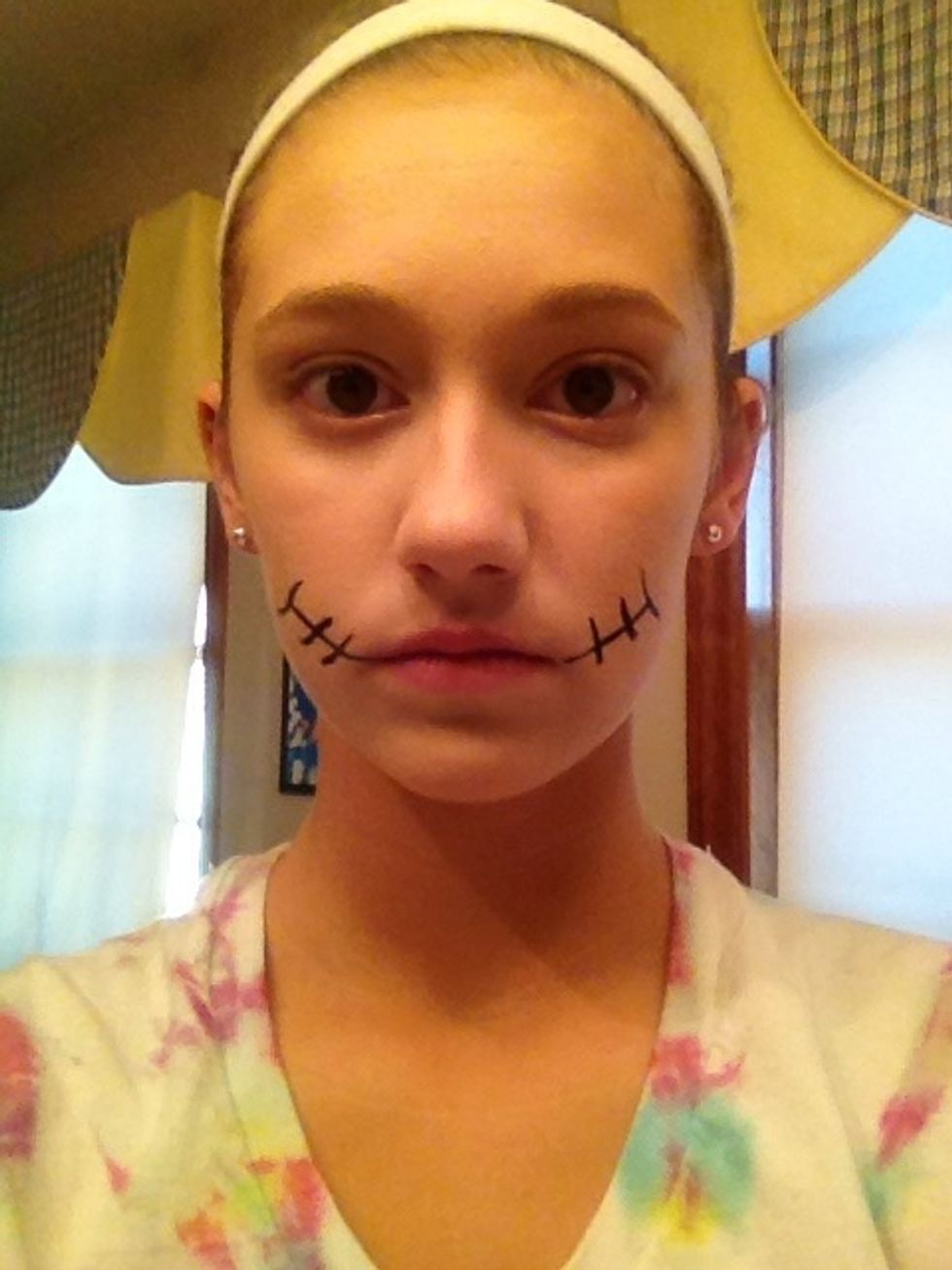 Add this design for the mouth with the liquid eyeliner.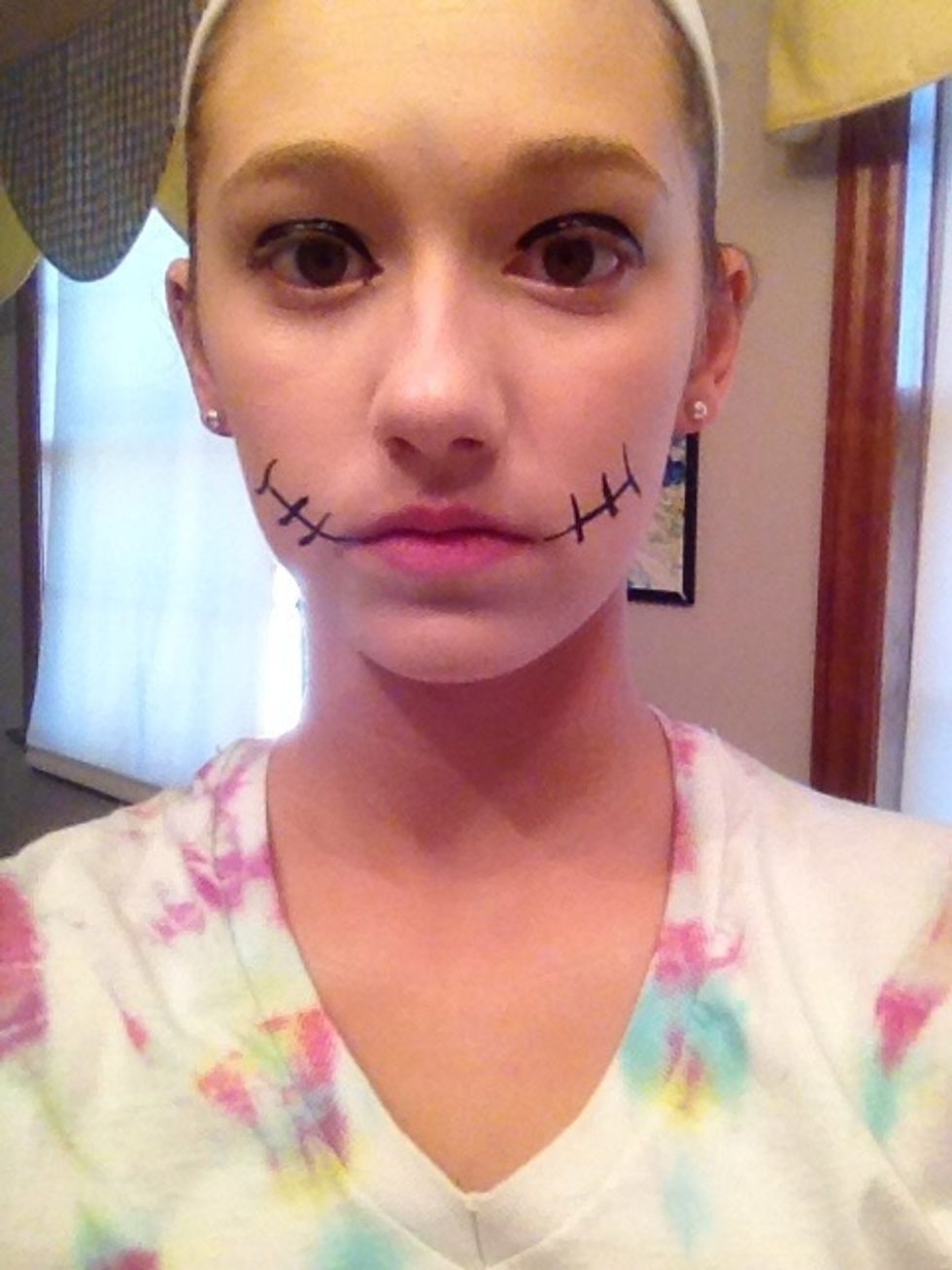 Add a VERY thick layer of eyeliner on your eye.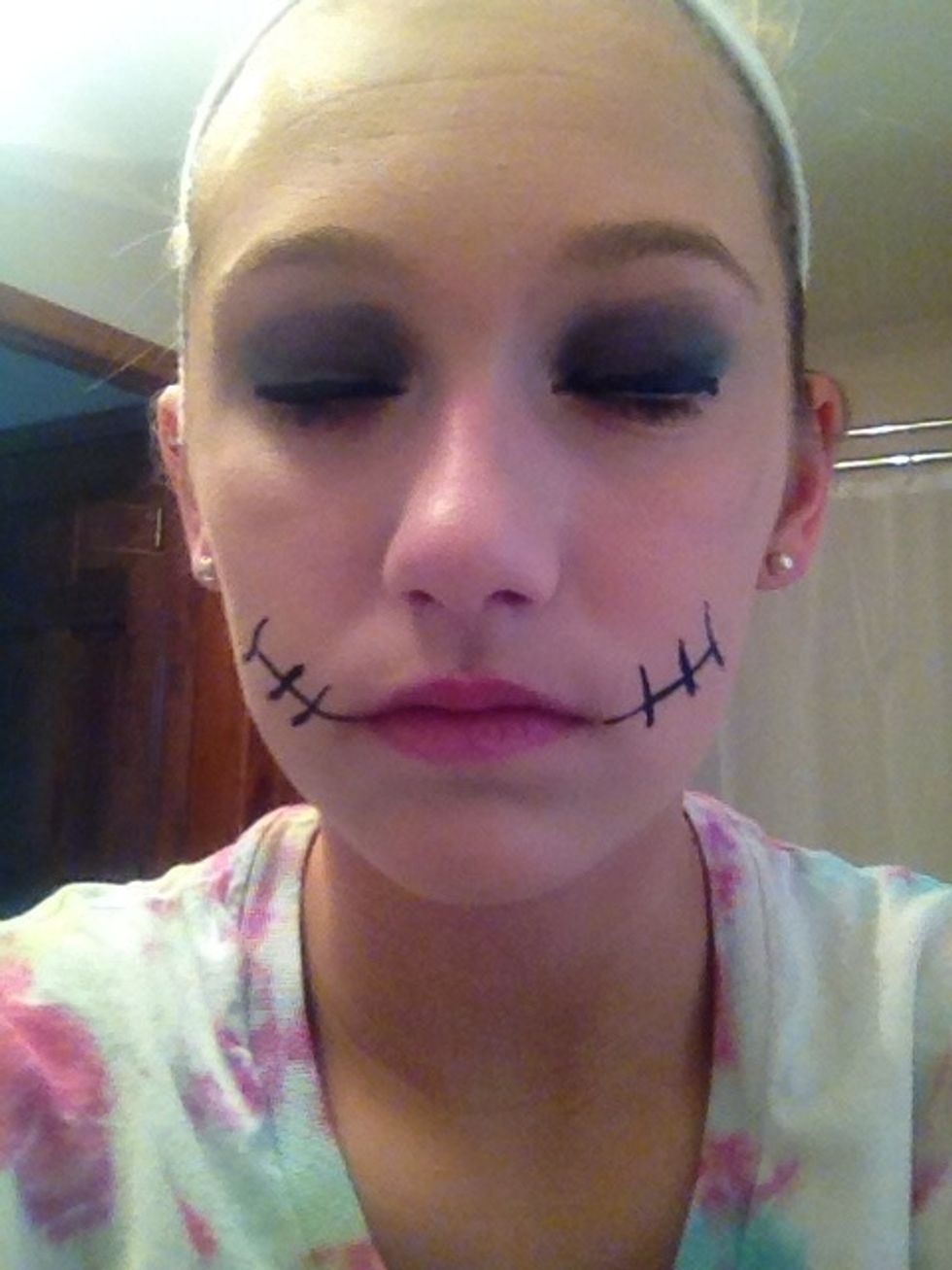 Add grey eyeshadow, and a fairly good bit of it.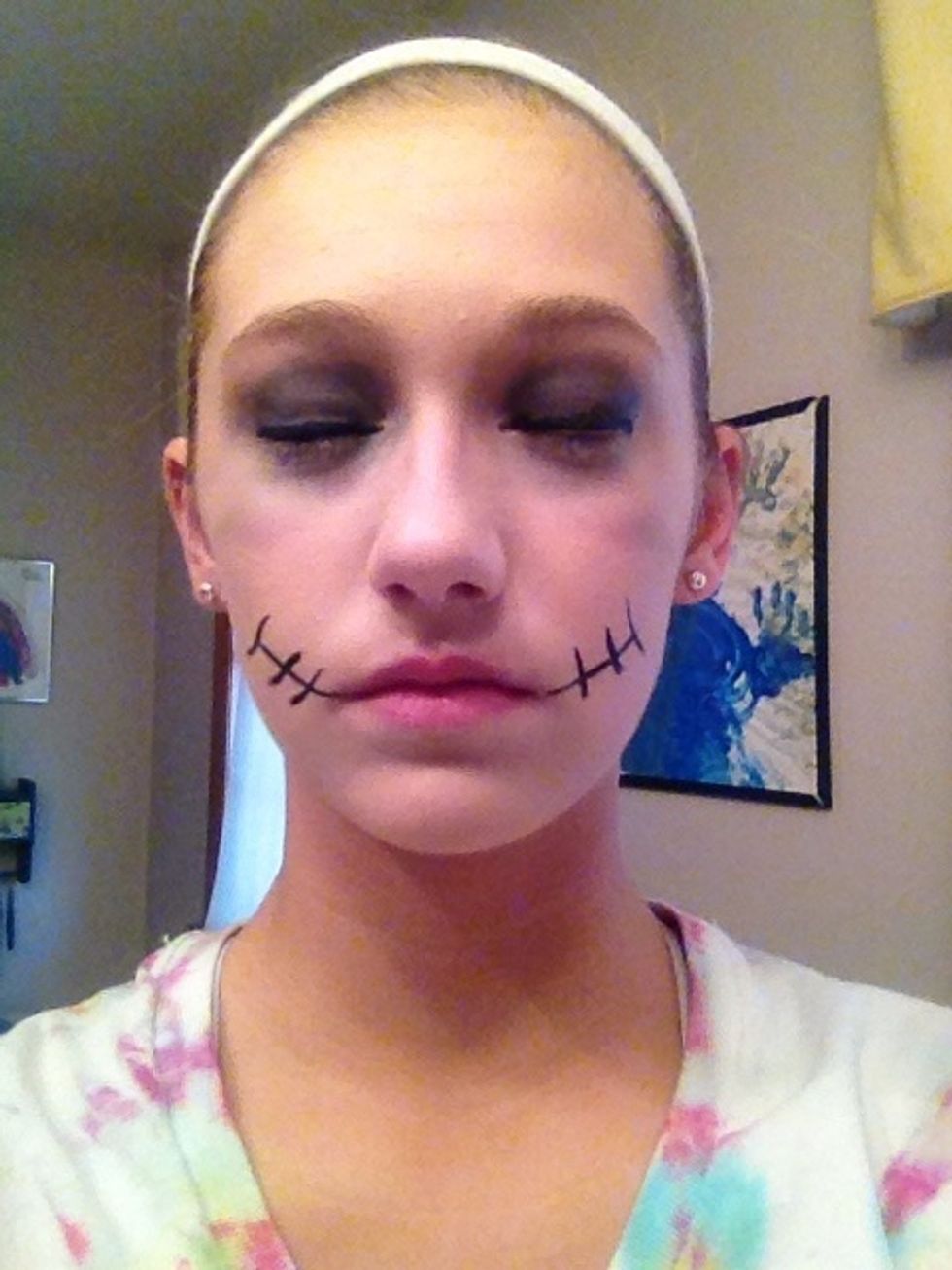 Add a little bit underneath the eye for laziness.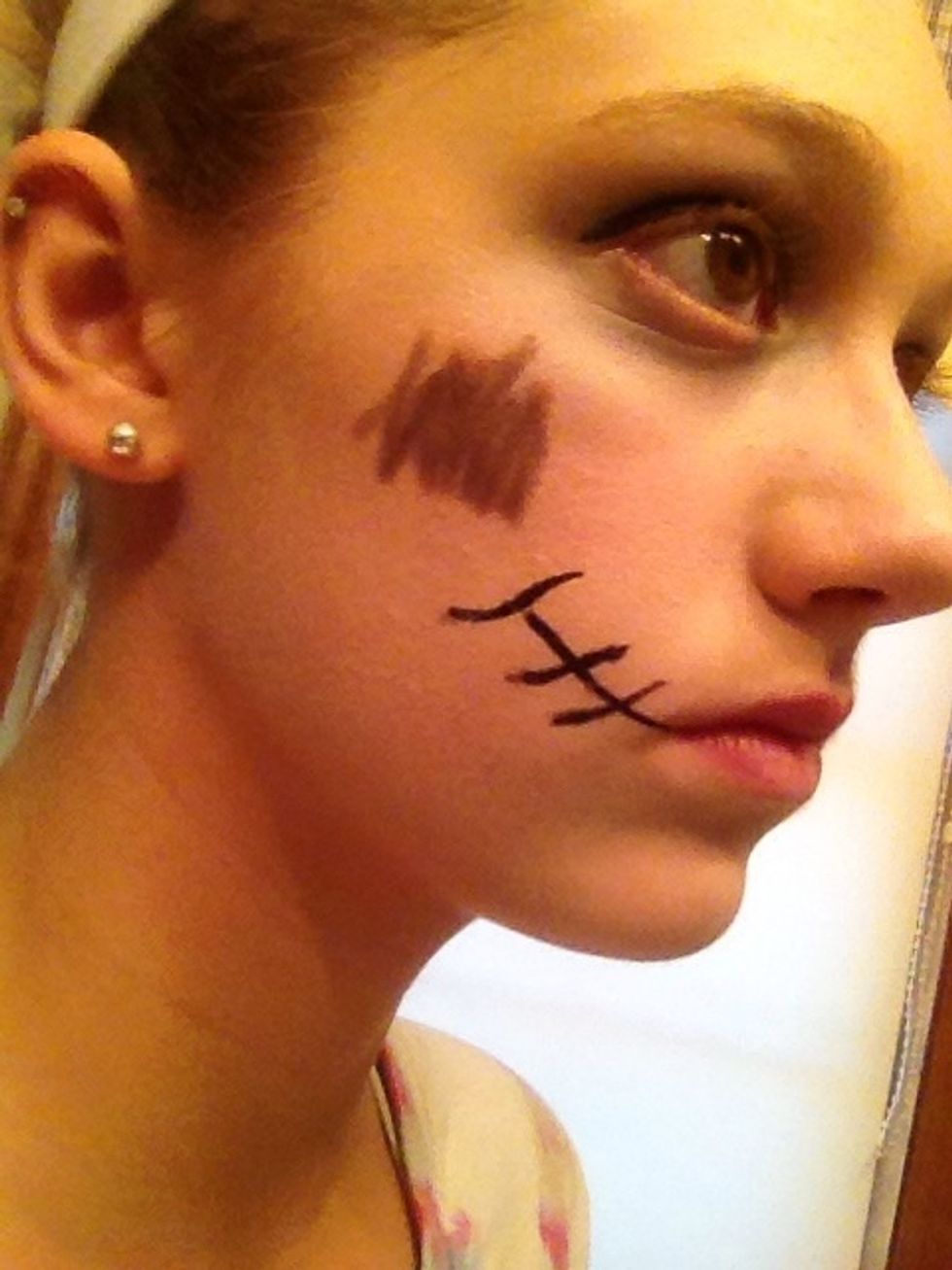 Scribble brown eyeliner on the side of your face for a bruise.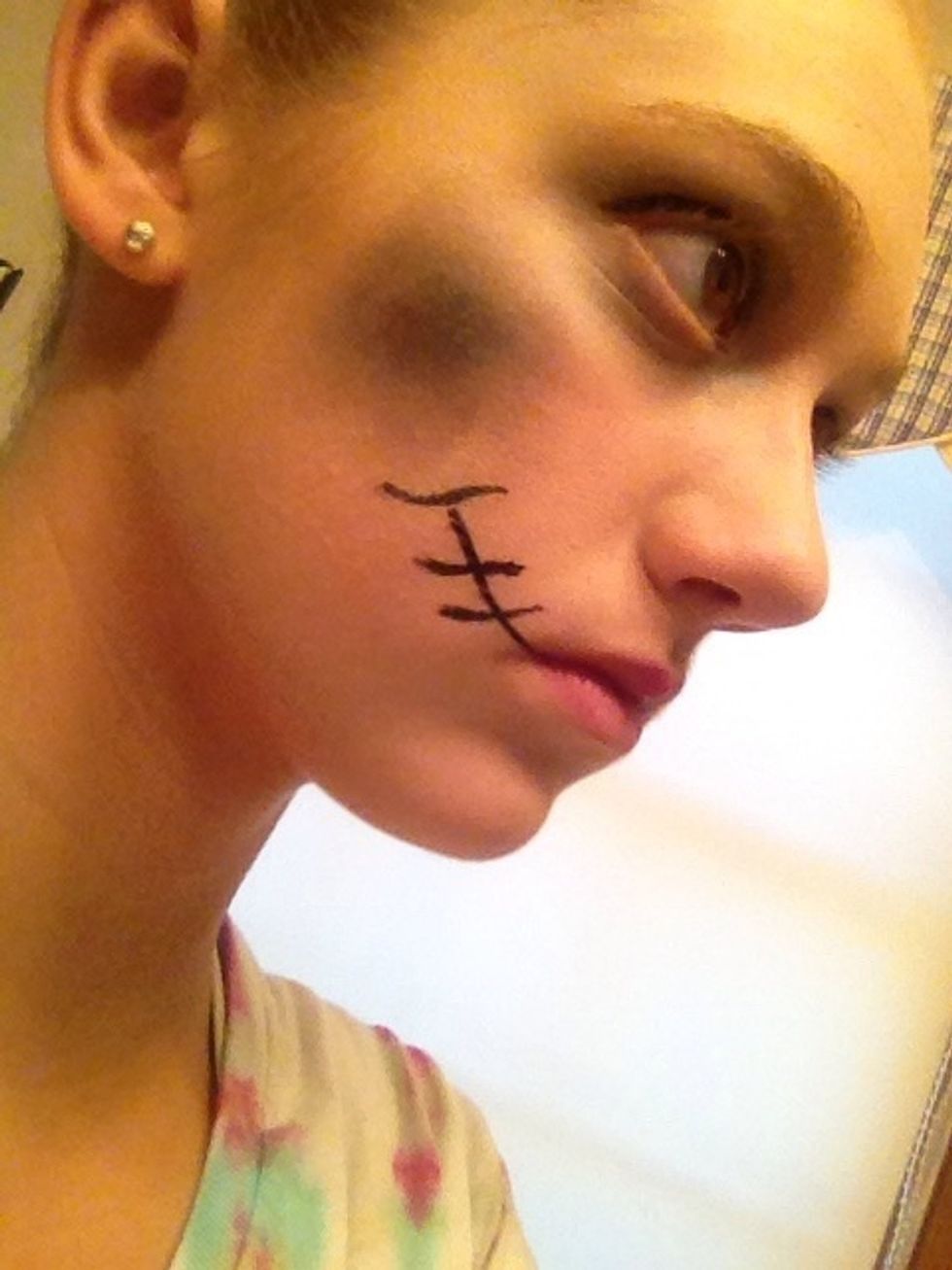 Add grey eyeshadow and blend the two.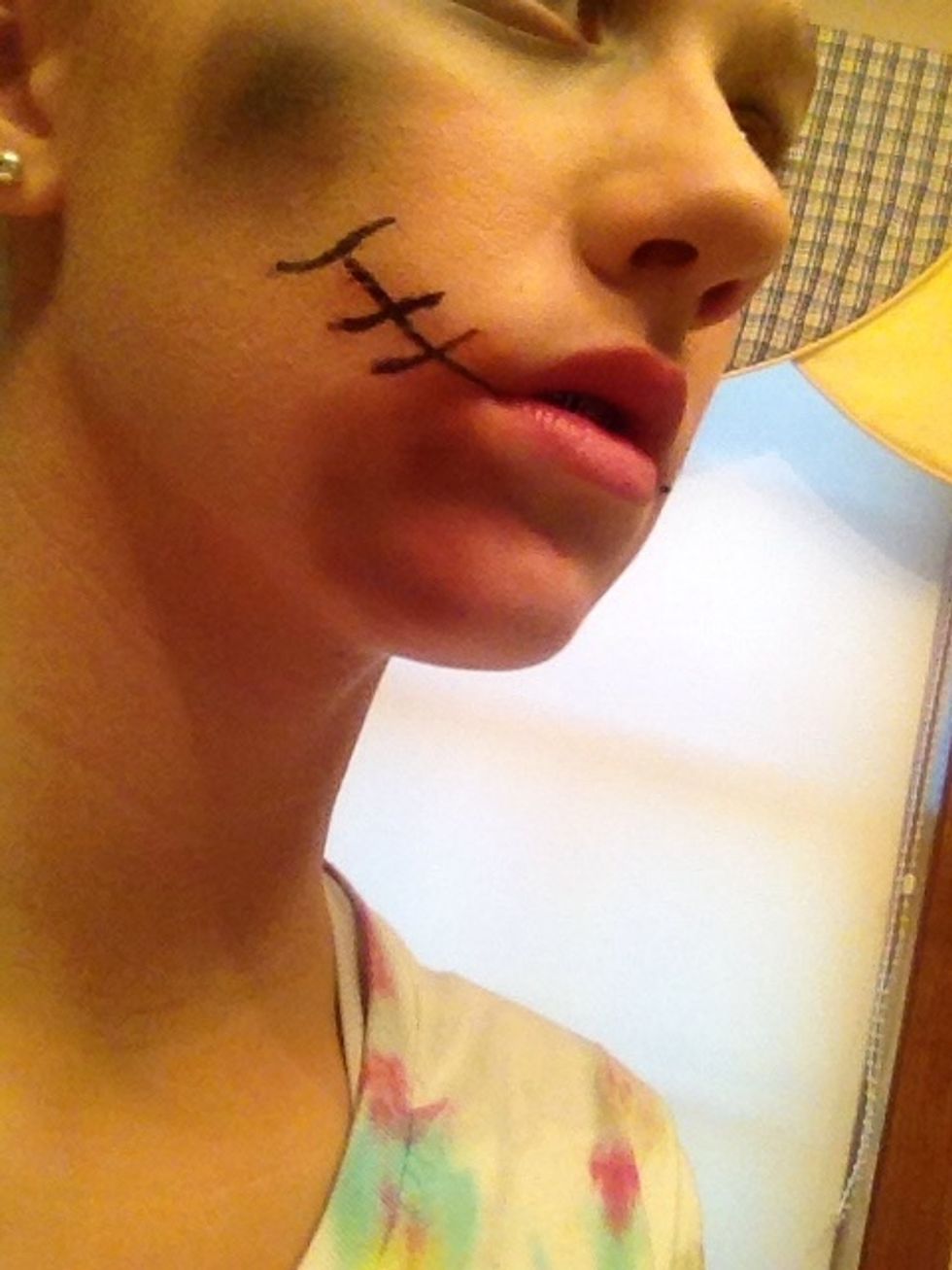 Put some red eyeshadow around the mouth.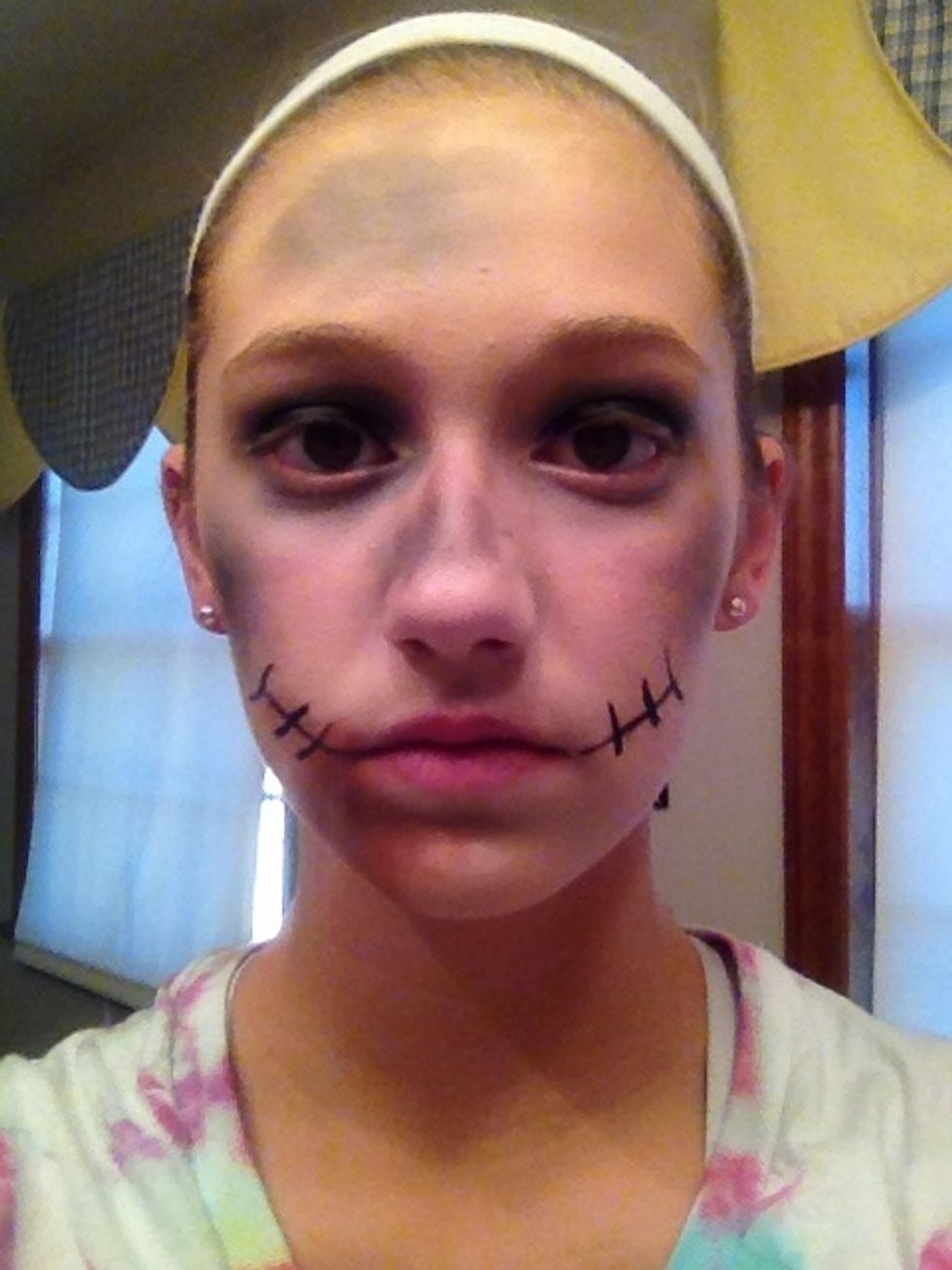 Add as many bruises using the same process as before.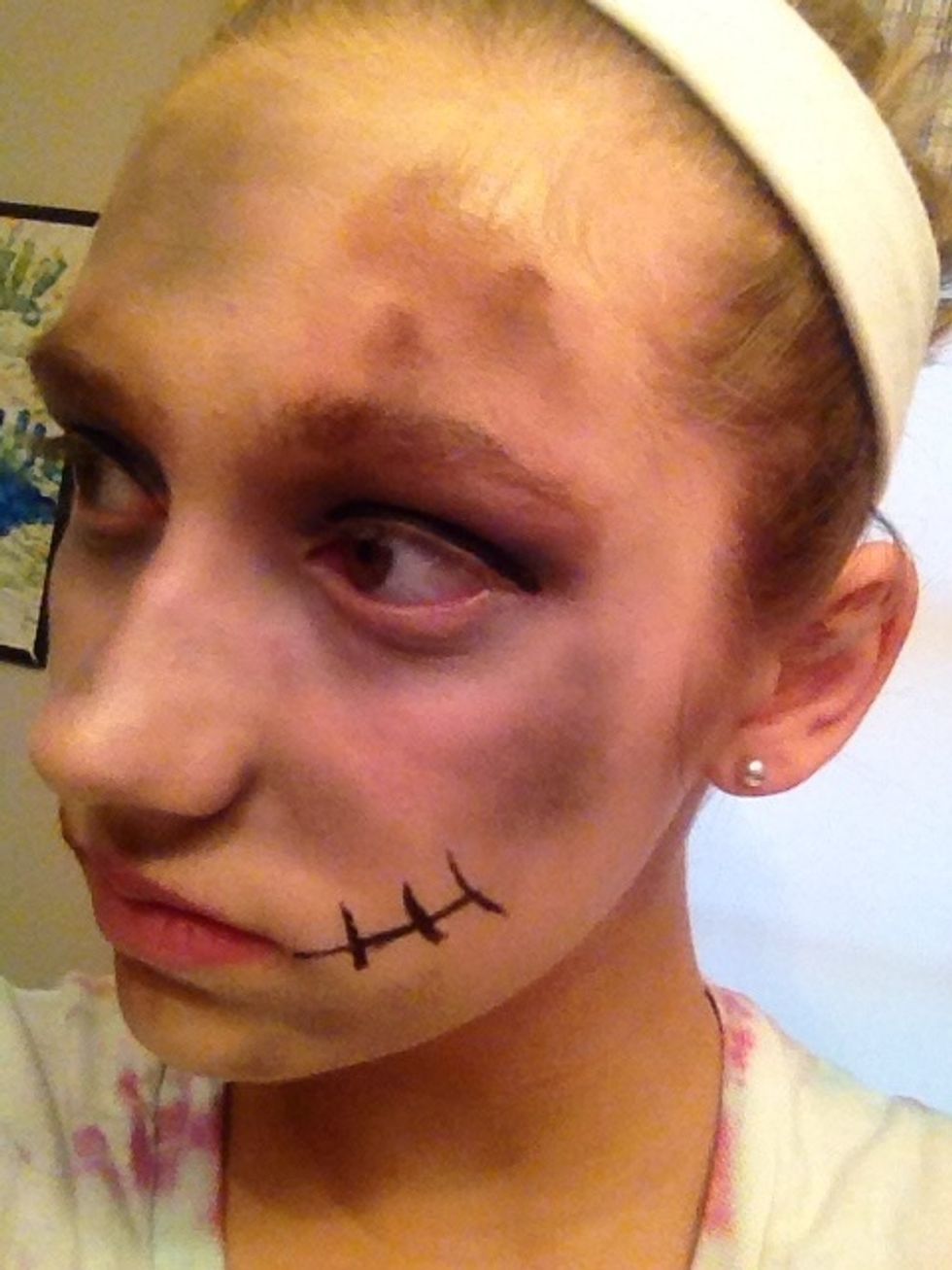 Finally add some brown eyeshadow to represent dirt on your face.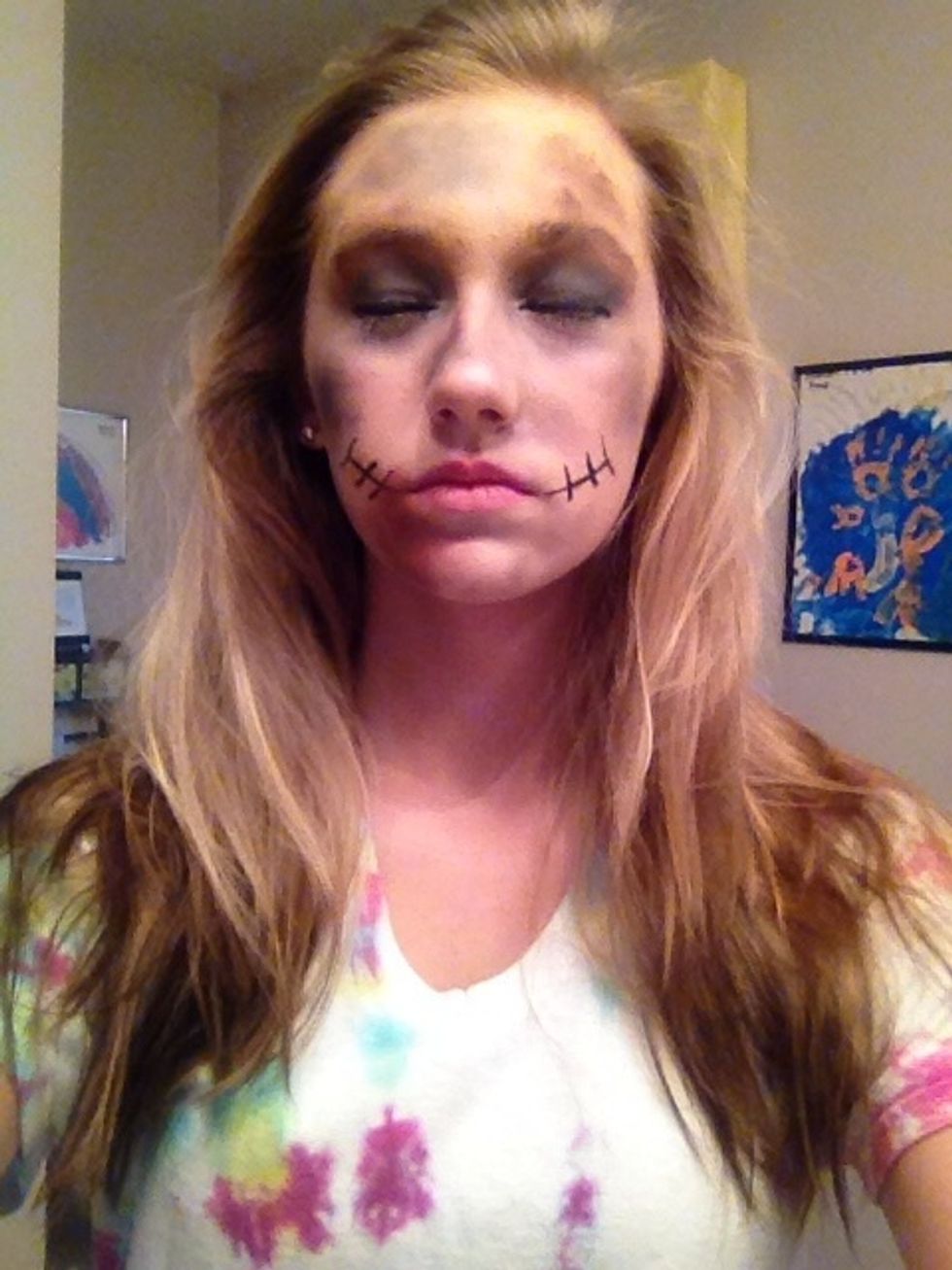 And then your done!
Pale foundation
Eyeshadow
Liquid eyeliner
Blush
Eyeliner