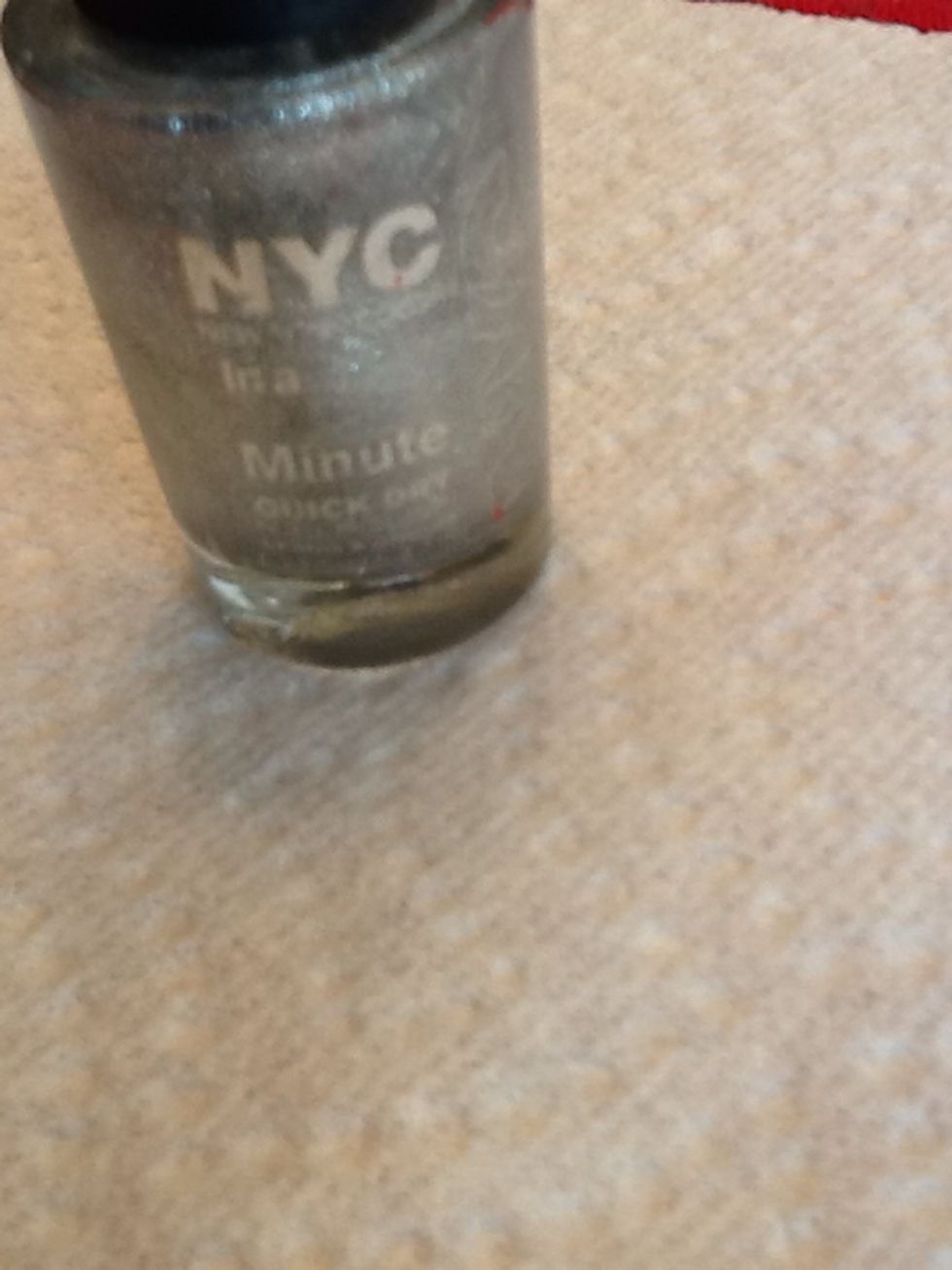 Paint your nails a glittery base color. I did NYC Quick Dry #292 Tribeca Silver💅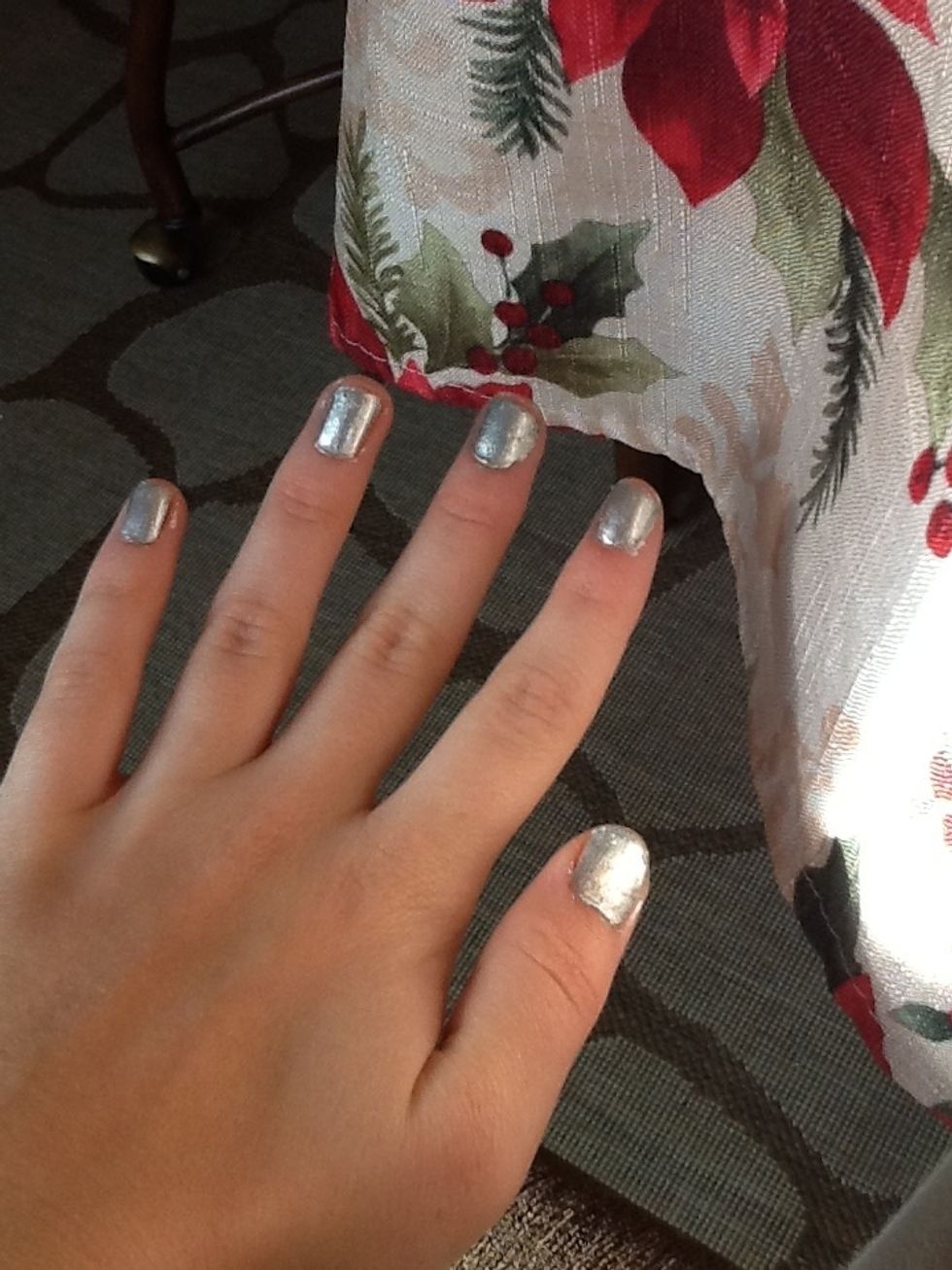 Paint all your nails this color and let them dry completely. It's ok if they're messy.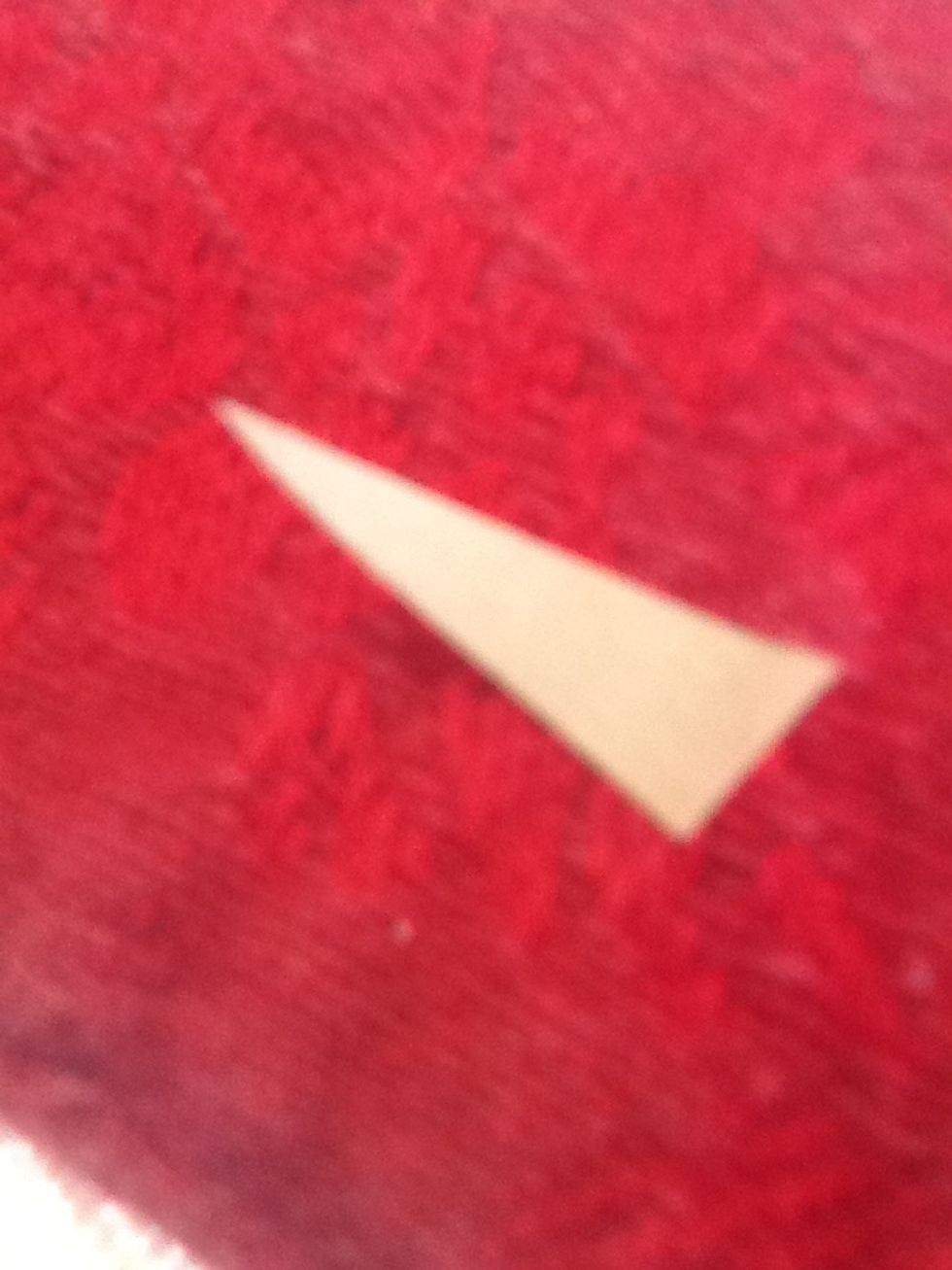 Cut out 4 or 5 of these using tape for each nail.
Place them on your dry nail like so..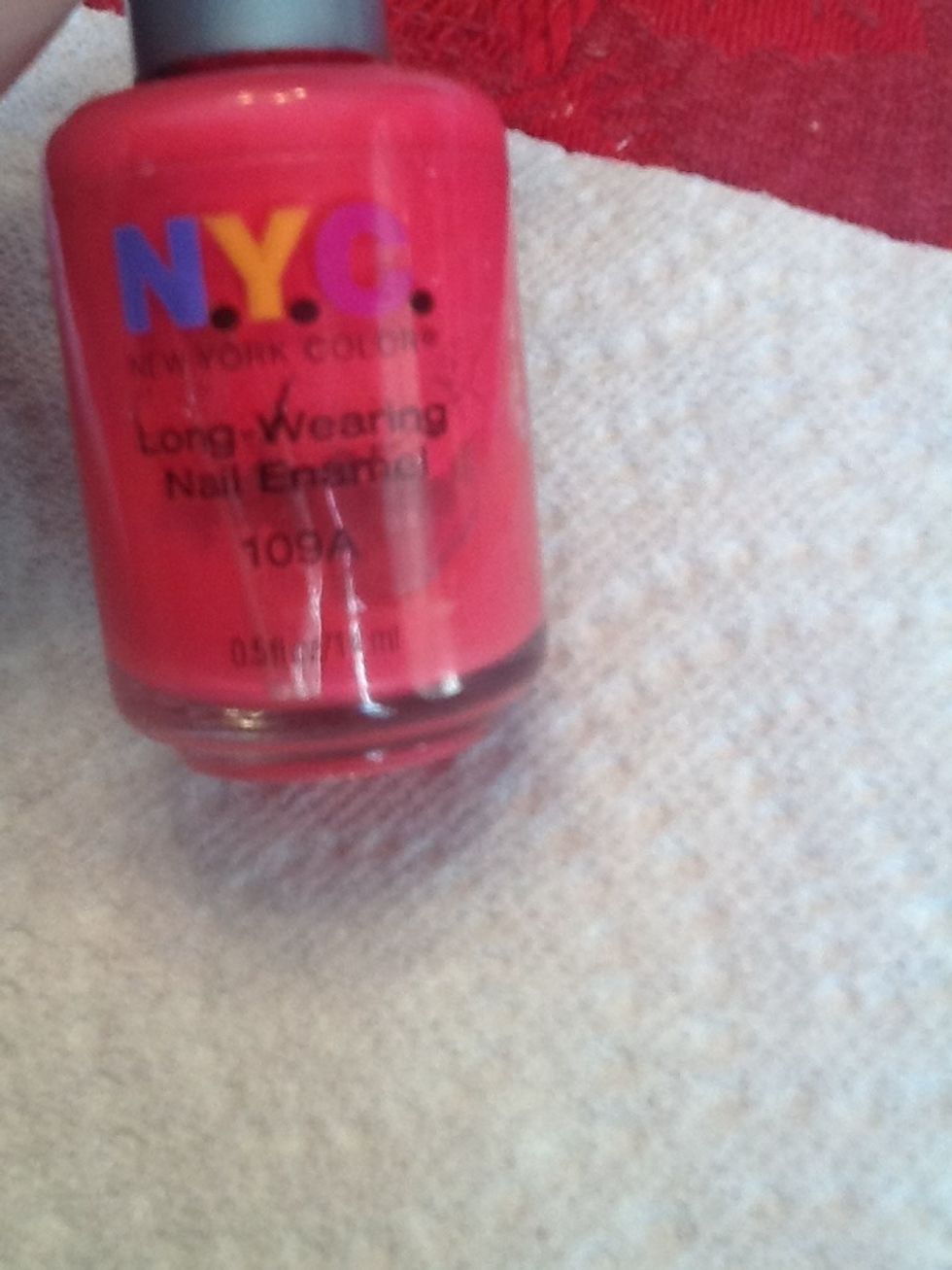 Paint over your nail with another color. I'm using NYC Long Wearing Nail Enamel #109A
Paint over your entire nail with the 2nd color. Peel off the tape before the nails polish dries.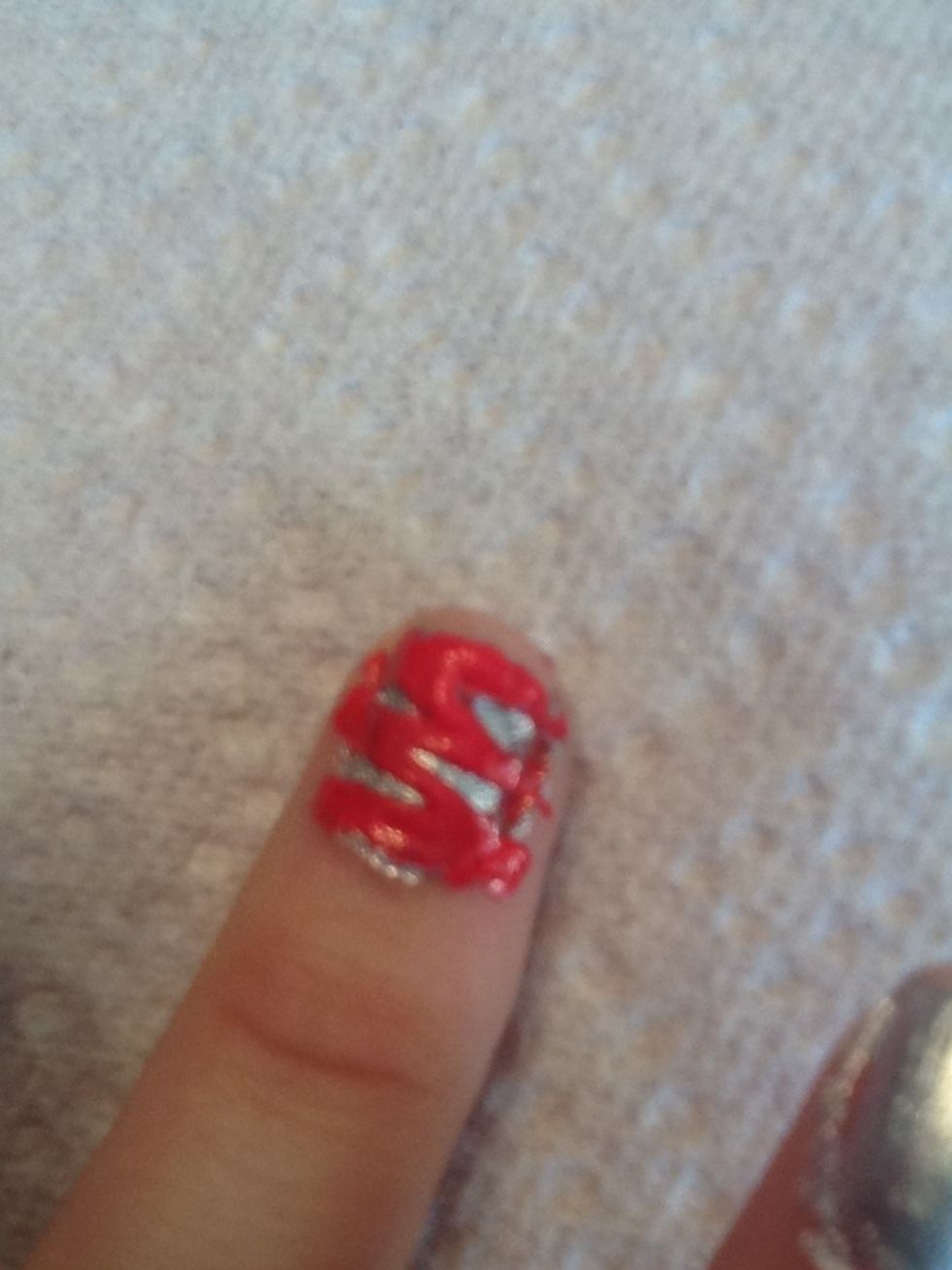 Peel off the tape. It's ok if it's messy, you can fix it later.
Do the rest of your nails.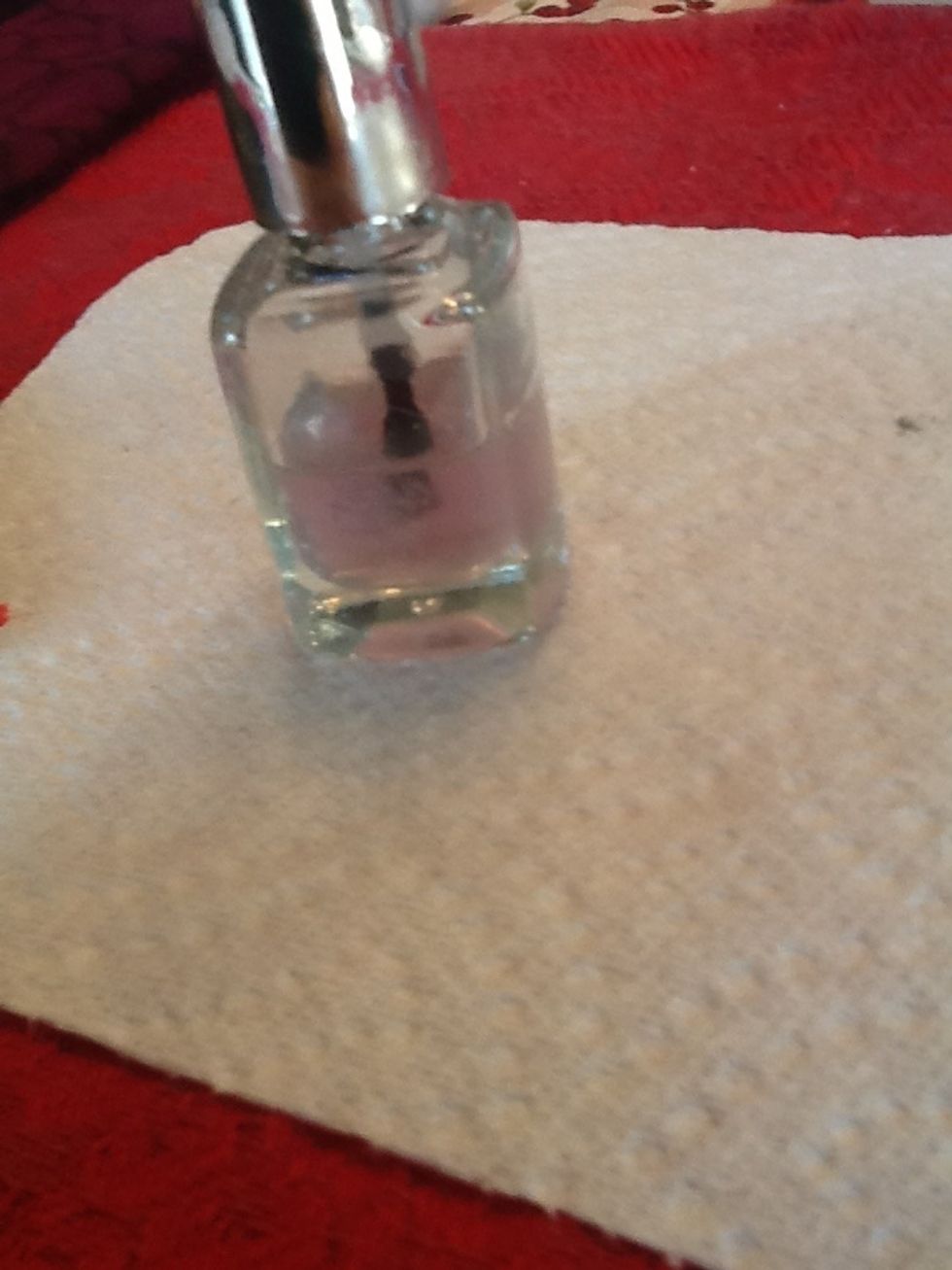 When they are nearly dry, apply a top coat. I'm using an off brand kind. Any kind would work.
The creator of this guide has not included tools