Apply primer all over face use fingers to apply.
Color correct as you can tell I only use the green.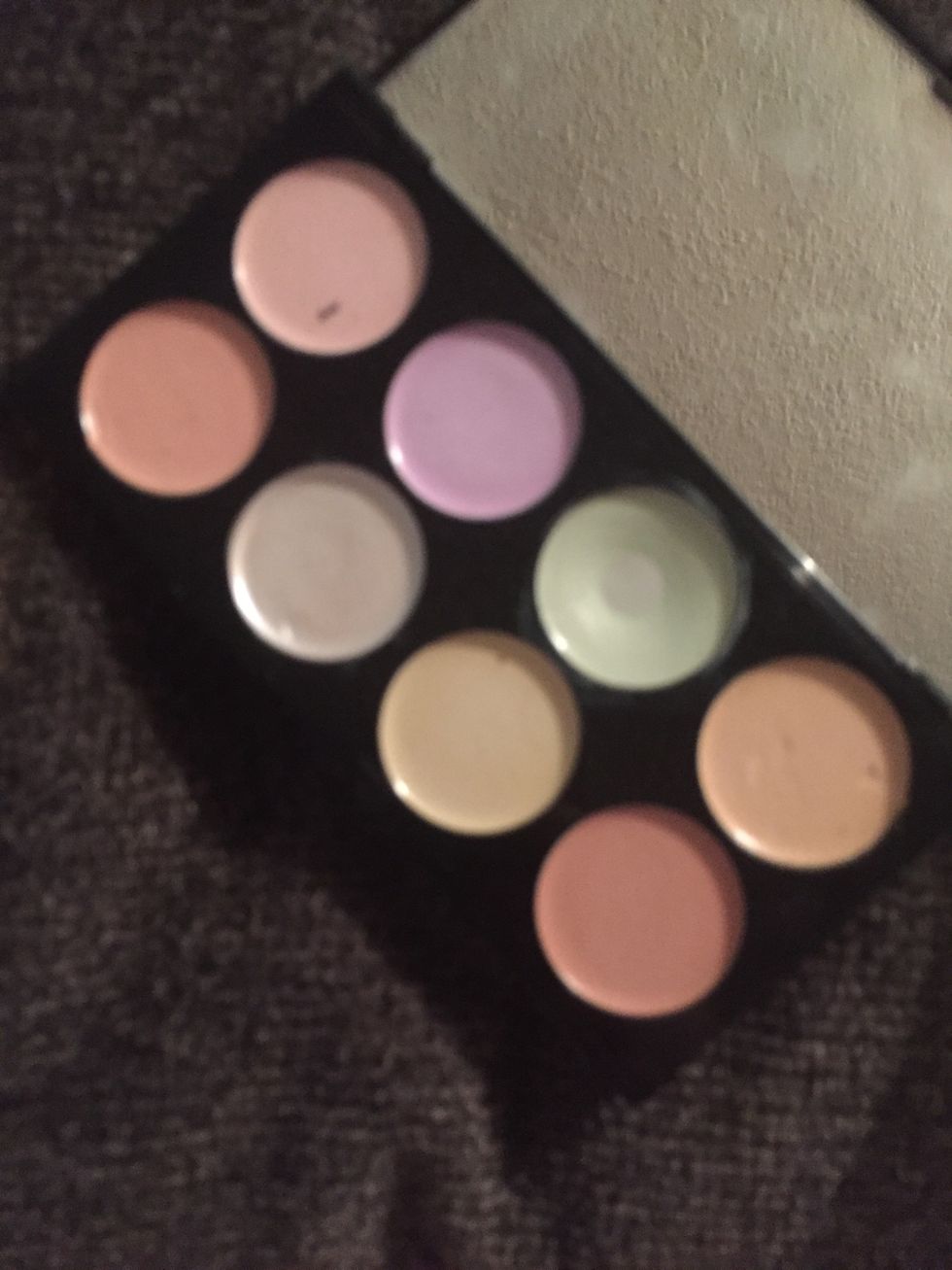 I applied green to my red areas now time to blend it all. I blended this out with my big blue blender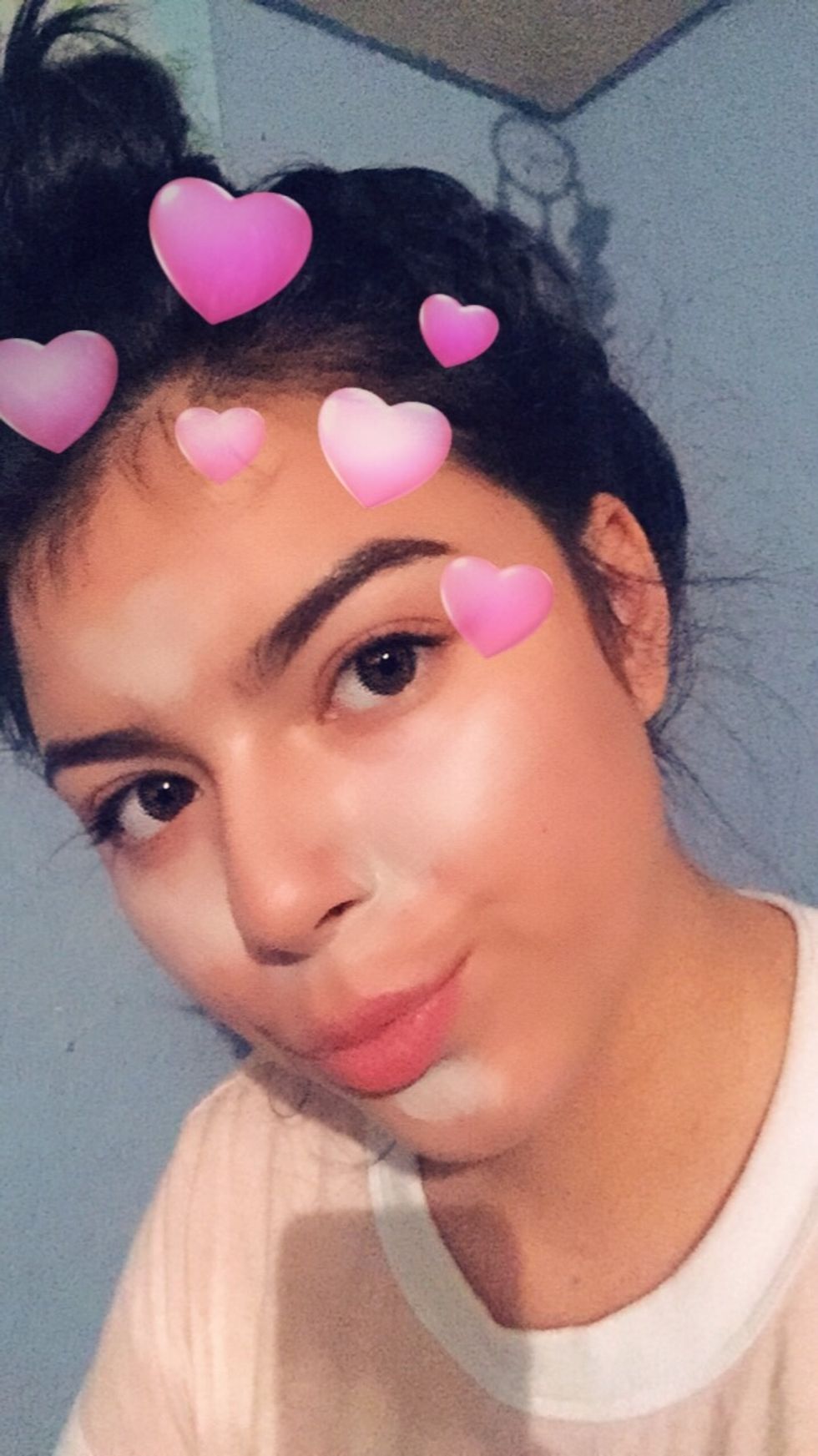 Apply foundation and blend. Mine is wet and wild in the shade "buff bisque". I use the flat end of the orange beauty blender to blend it out.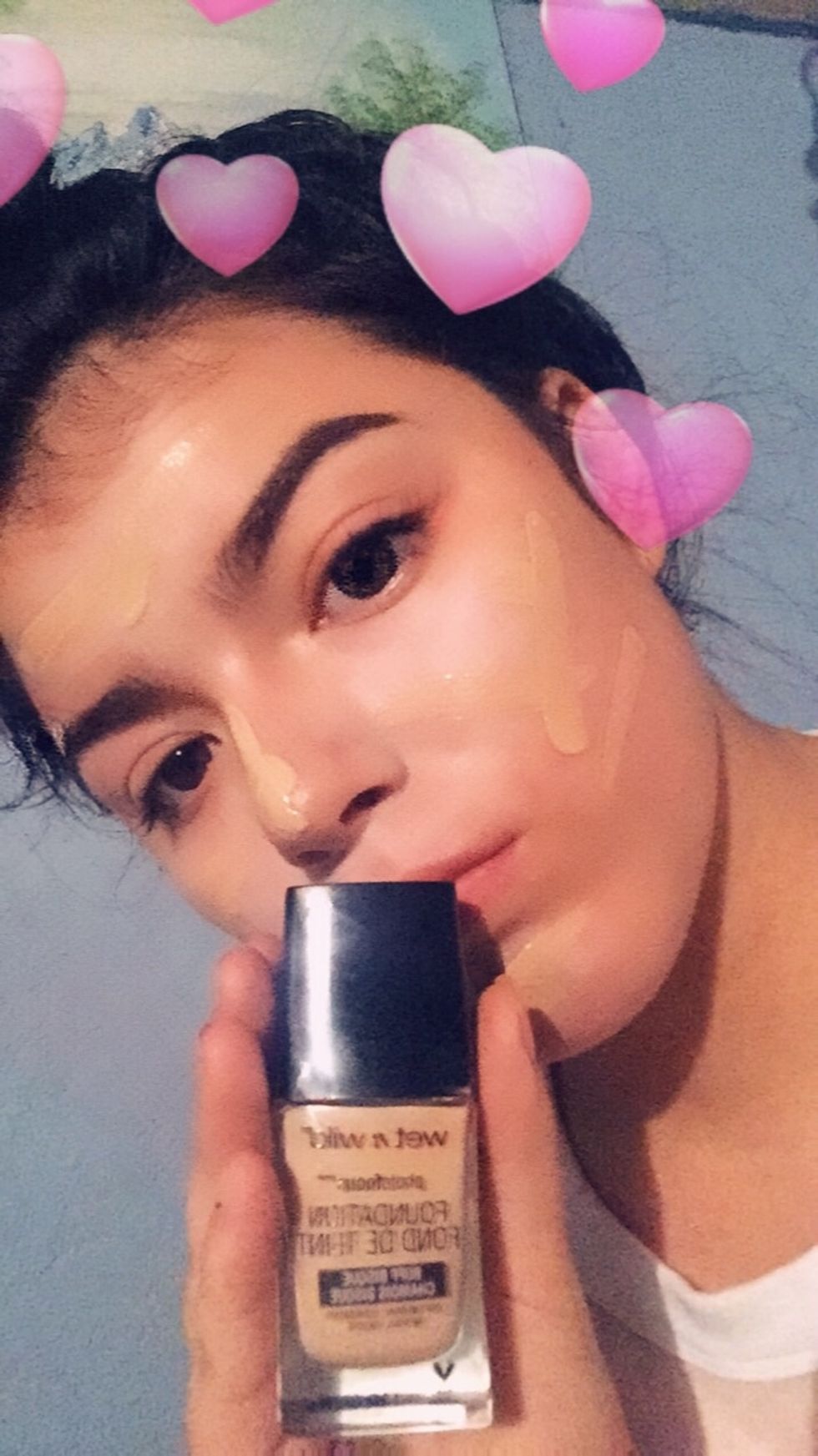 Contour time. Put concealer under eyes and arows going down on your chin and forehead.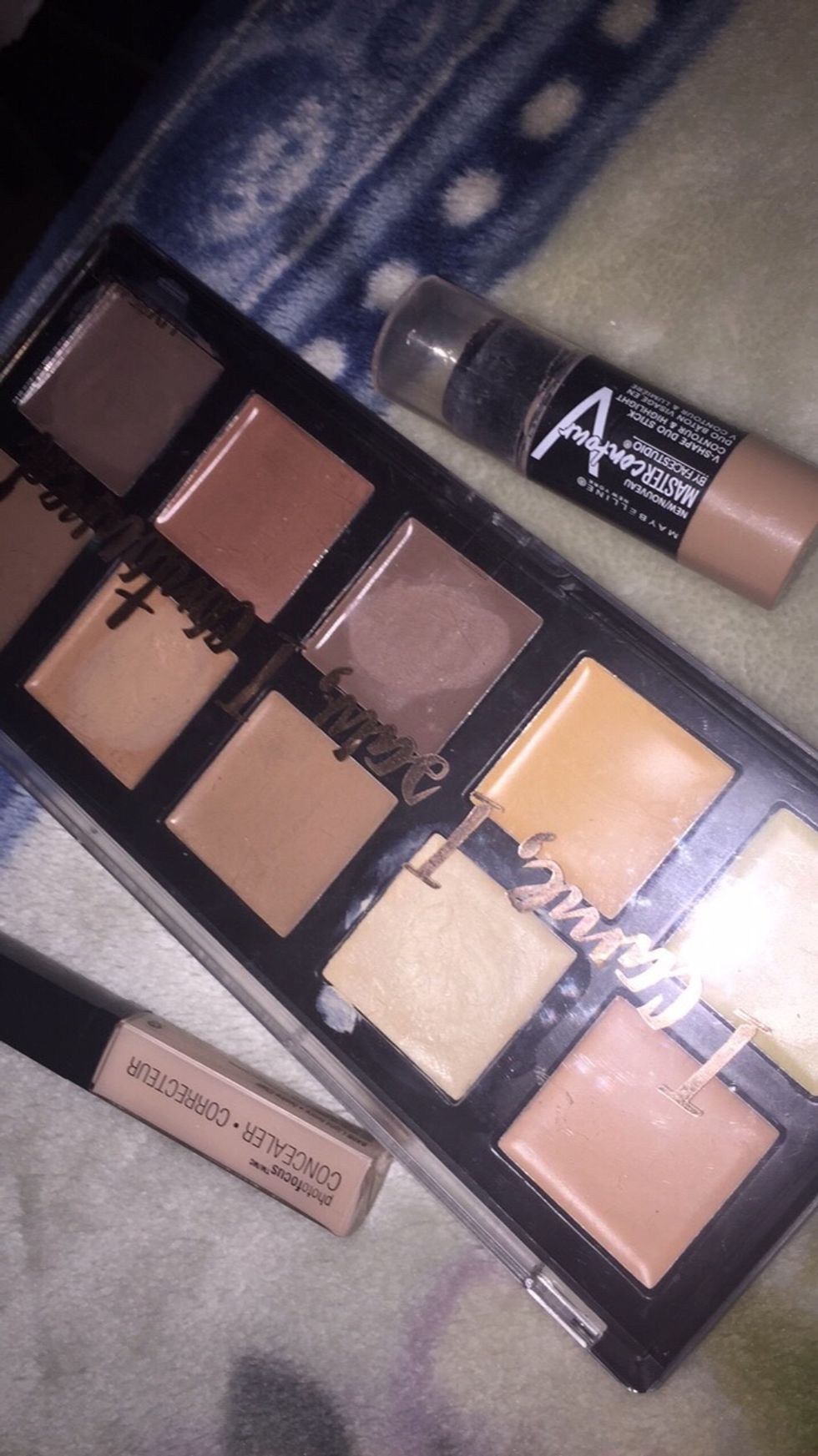 I love this to bake it smells good and does the job.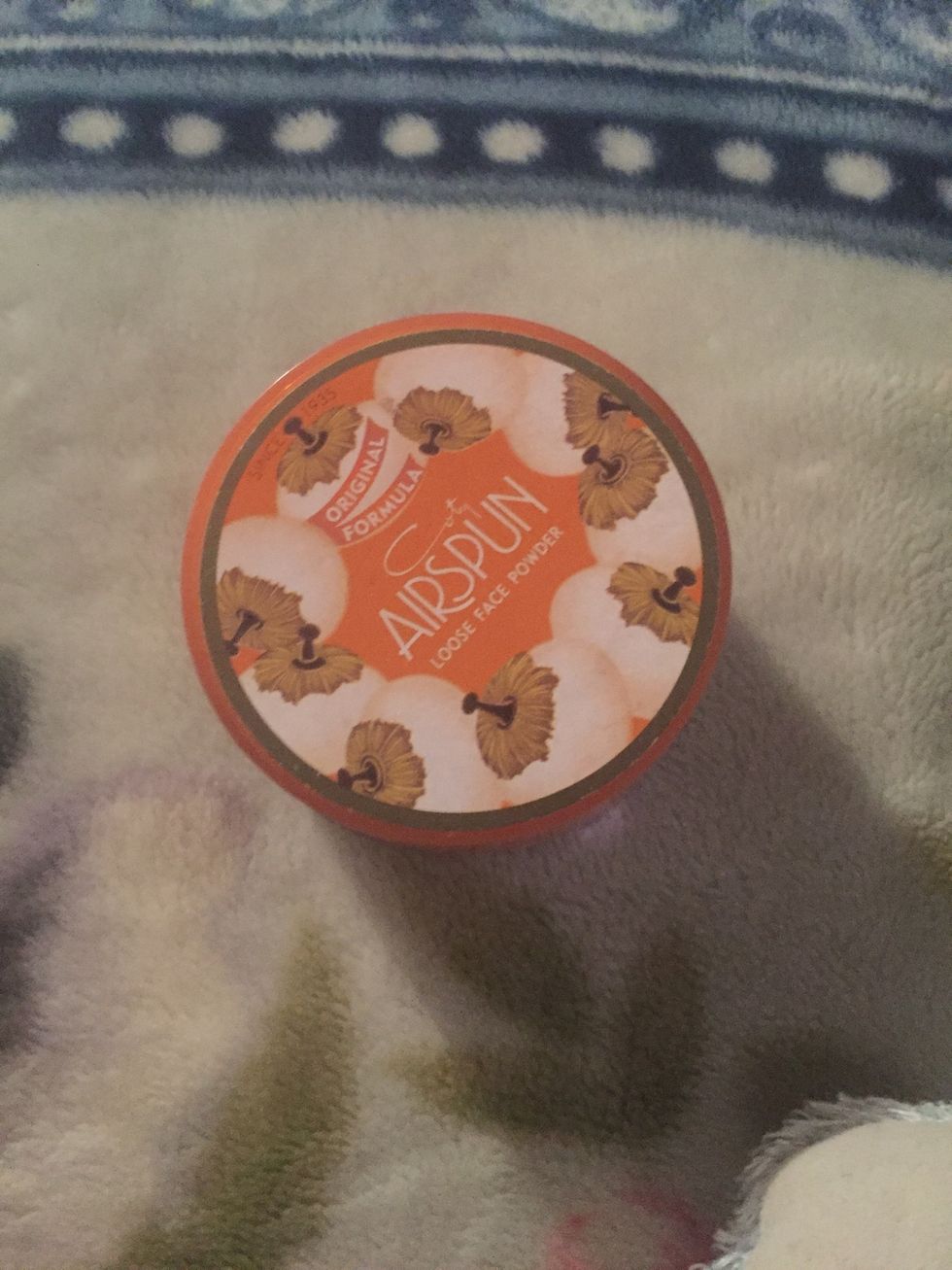 This is where I put my bake I put it on with my pink Beaty blender.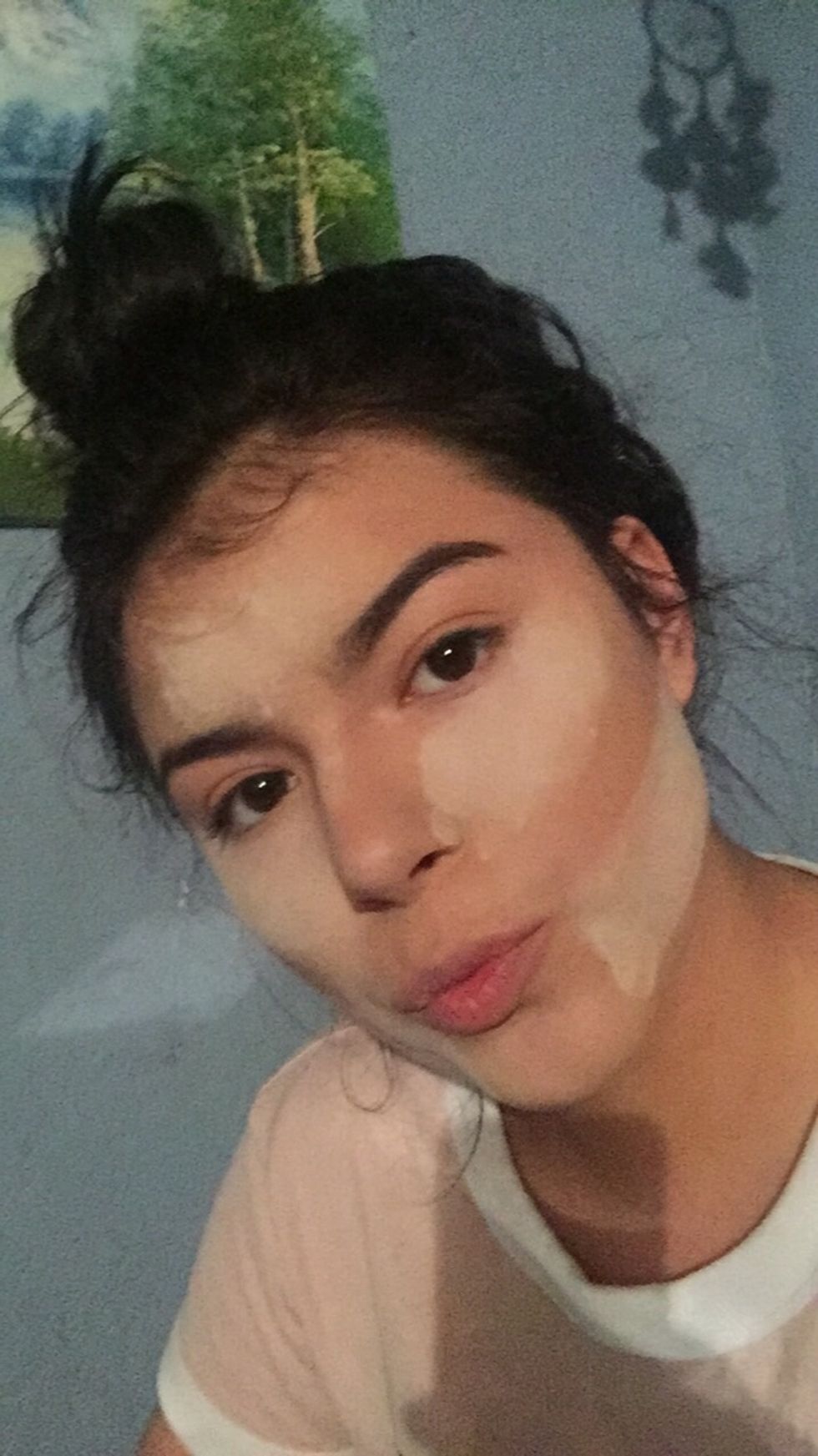 While I bake I usually bronze. I'm using my wet n wild contouring pallet and my tarte amazon clay waterproof bronzer to add shimmer. I bronze where I contoured.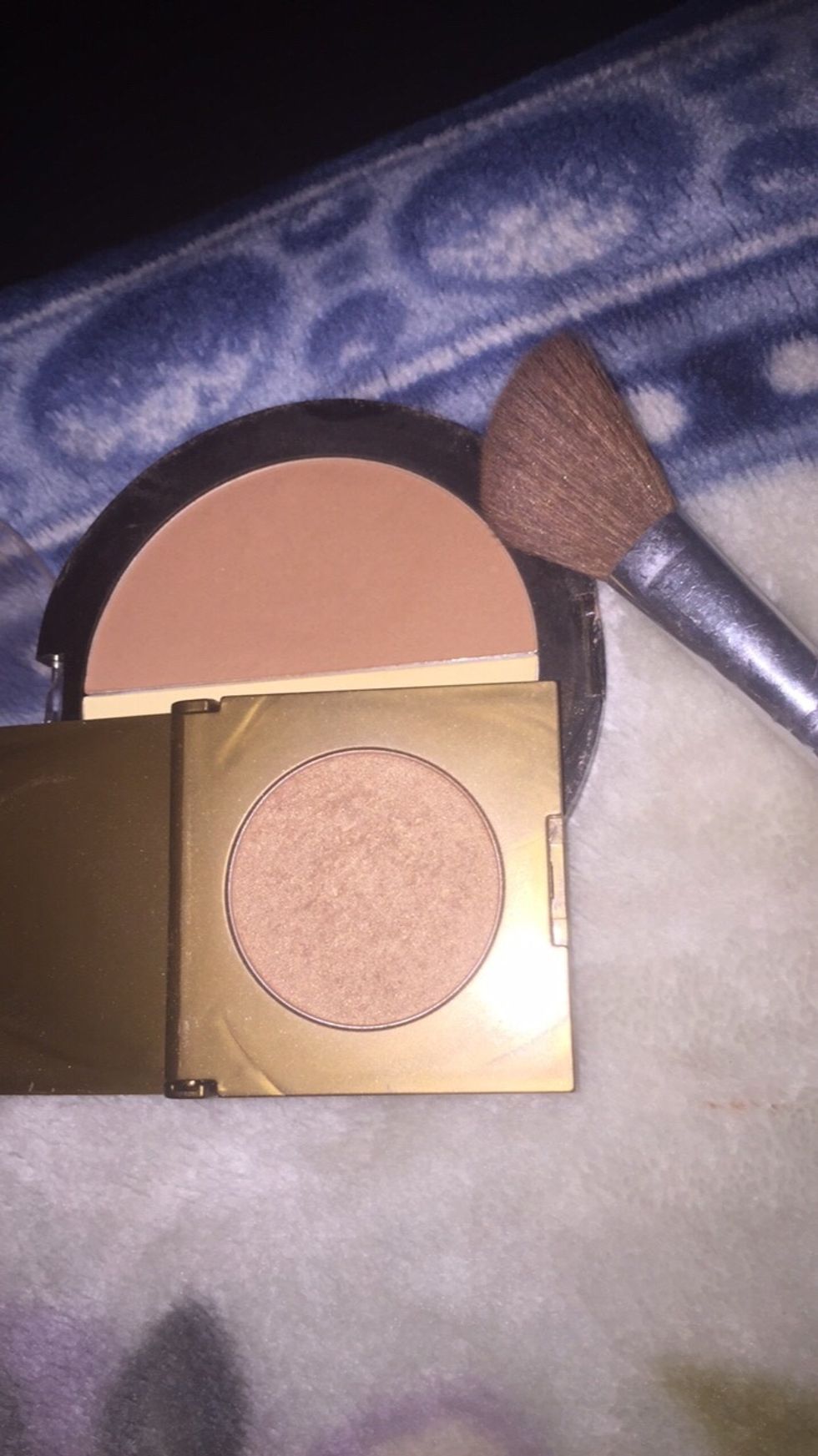 Highlight I mix the two biggest ones together to get the highlight I want. ☀️ I used my white and pink contour brush to apply this. Apply to cheek bones and tip of nose along with upper lip (slightly)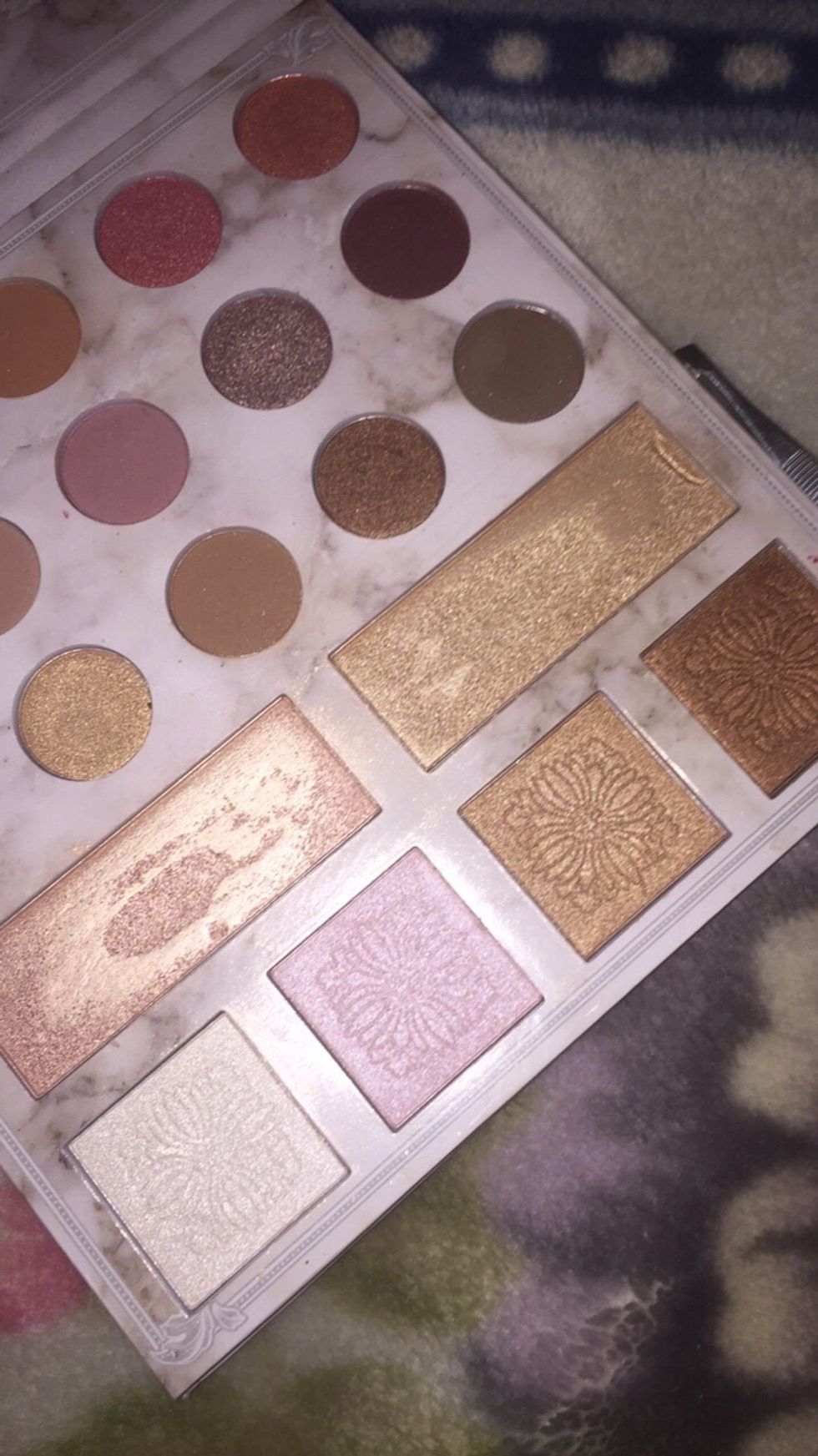 Use the brush they provide and a blending brush
Apply 1&2 all over eyelid. Put 3 in crease of your eye and outer corner.
Take 4 and very lightly apply it to outer corner and blend into eyelid and crease. Blend blend blend.
Now apply 5 to inner corner and go out with the color but only 3/4 the way out then again apply 4 to the outer corner.
Add desired mascara I'm using maybellines "lash sensational" and there "falsies push up angel"
Apply any desired lipstick. I'm using Milani "stunning 38" in a more matte. It really is stunning.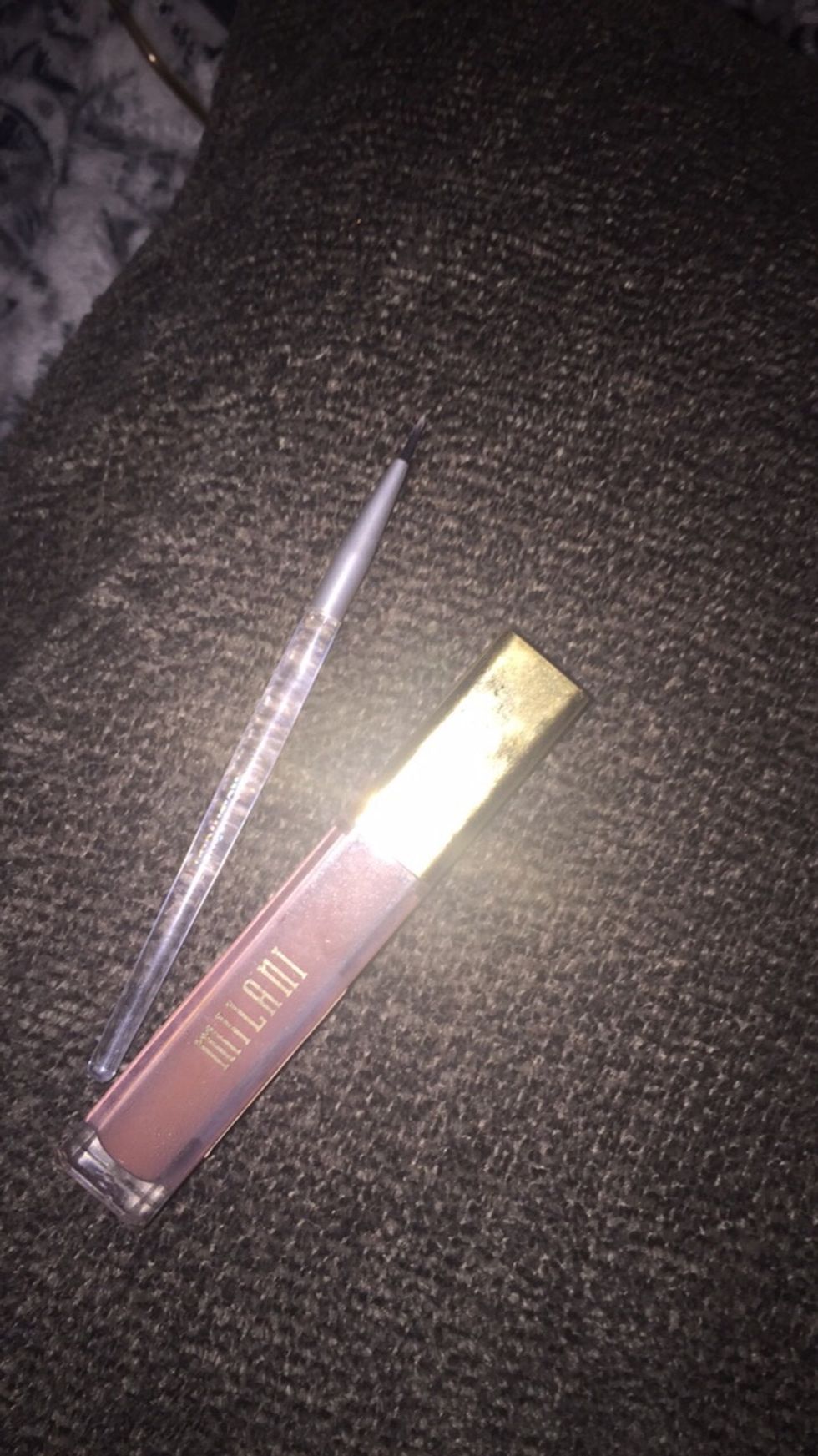 Correction pallet
Contour pallet
Modern renaissance eyeshadow pallet
Carli bybel higlight
Foundation
Primer
Mascara
Airspun loose powder
Lipstick
Concealer
Contour stick
Bronzer
Beauty blenders
Brushes