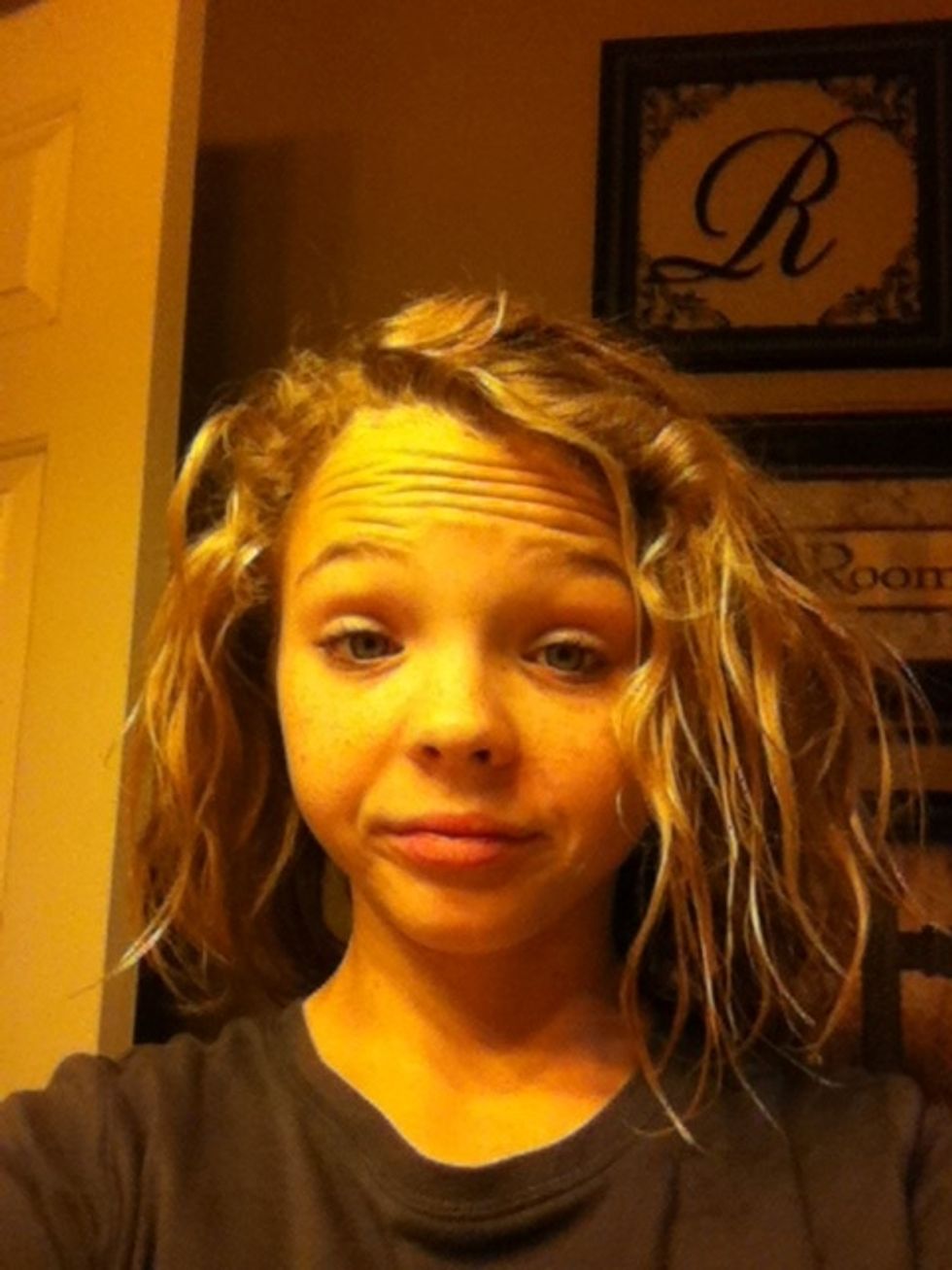 Ok! First you start out with ur regular hair! My hair was curly the night before so it dosent look that great!!
You want to get ur wet hands and scrunch ur hair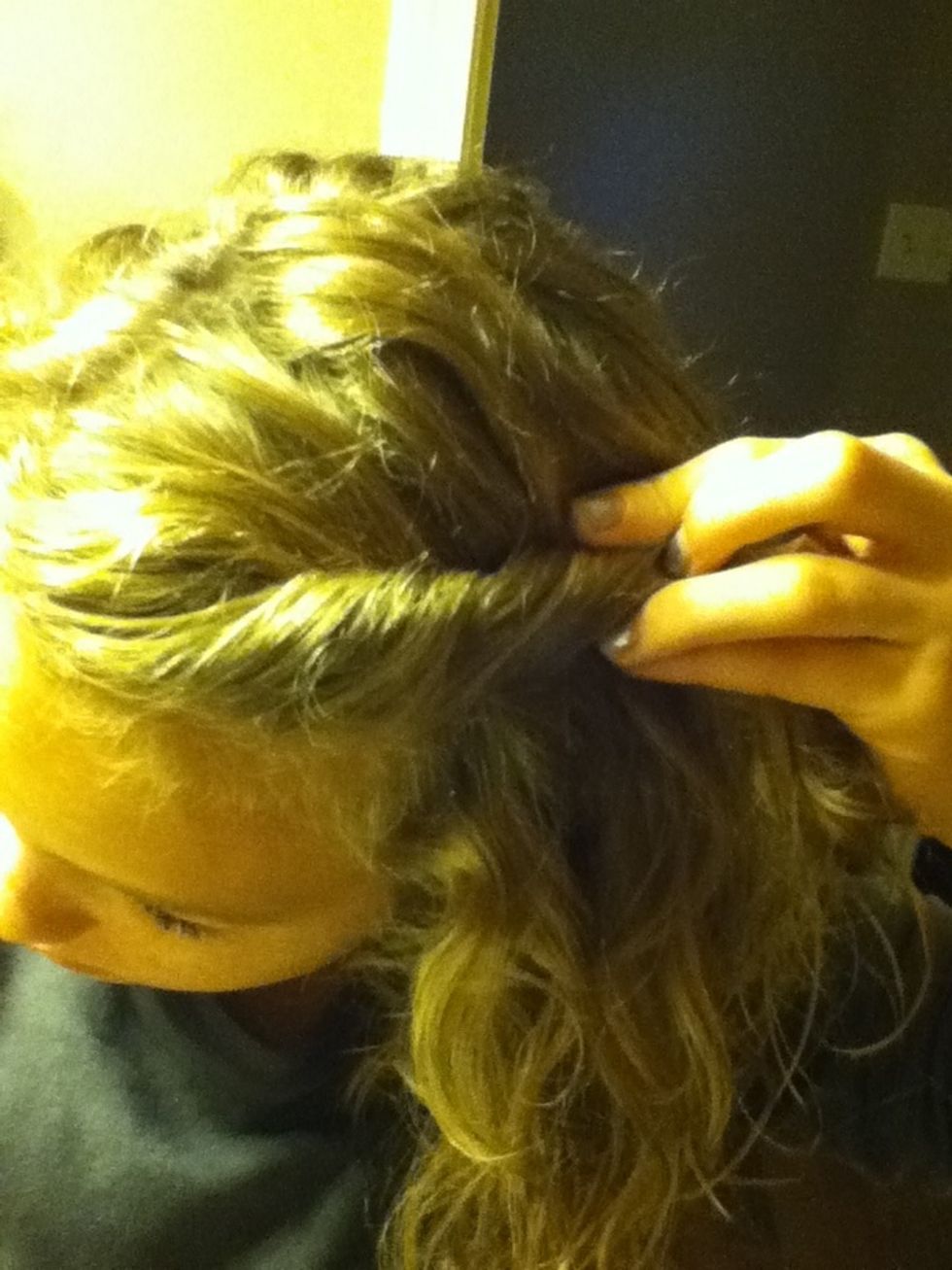 Take your bangs and twist them a little to the back! Put a Bobby pin in and enjoy !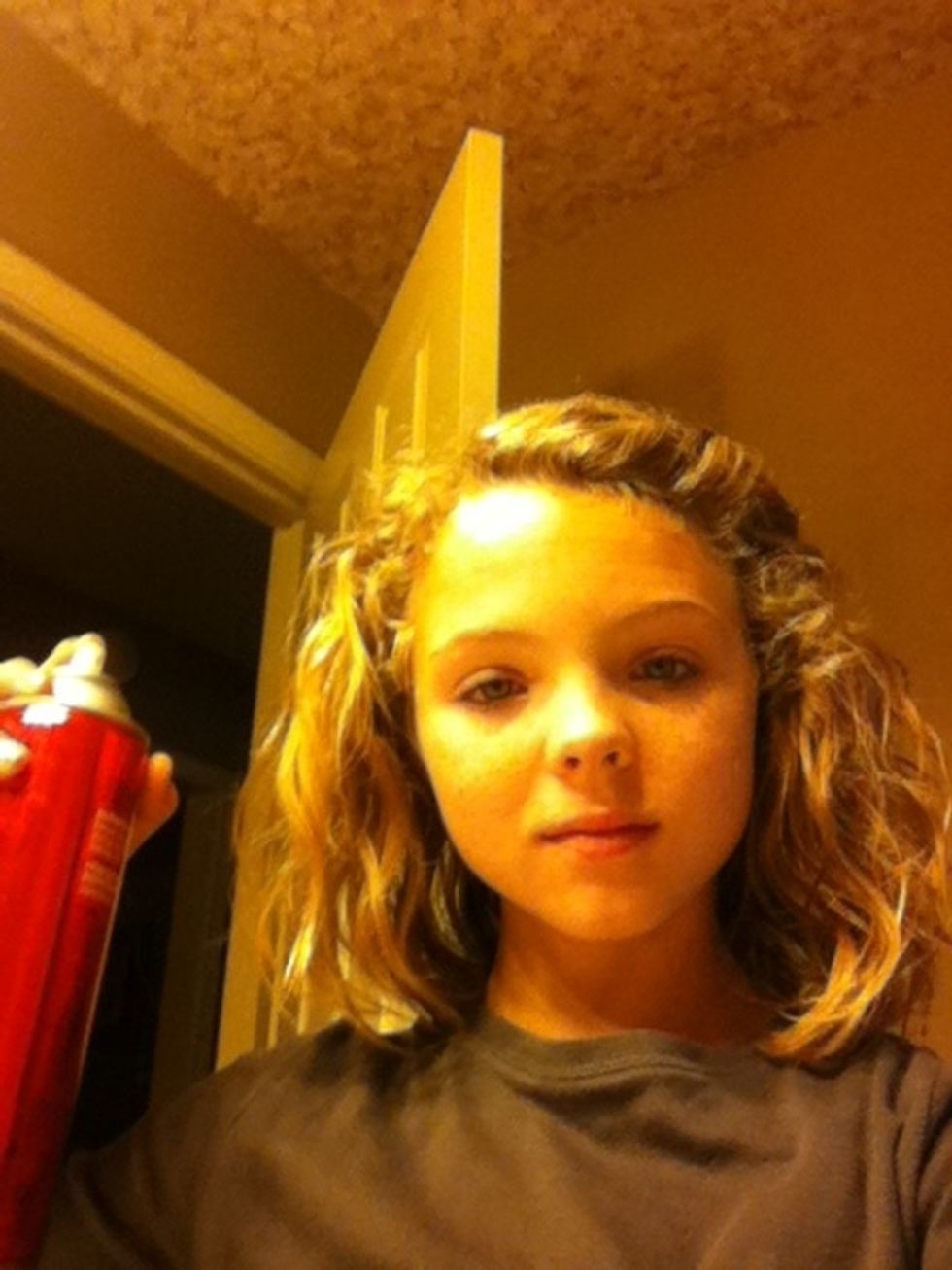 Don't forget to hair spry it
Hair spray
Water (sink water would do)
Bobby pins