Happy Valentine's Day! This is just a silly nail guide! Laugh with me... Ha-ha...hahahaha Also-- i haven't done my nails in forever so I'm sorry if they're extra messy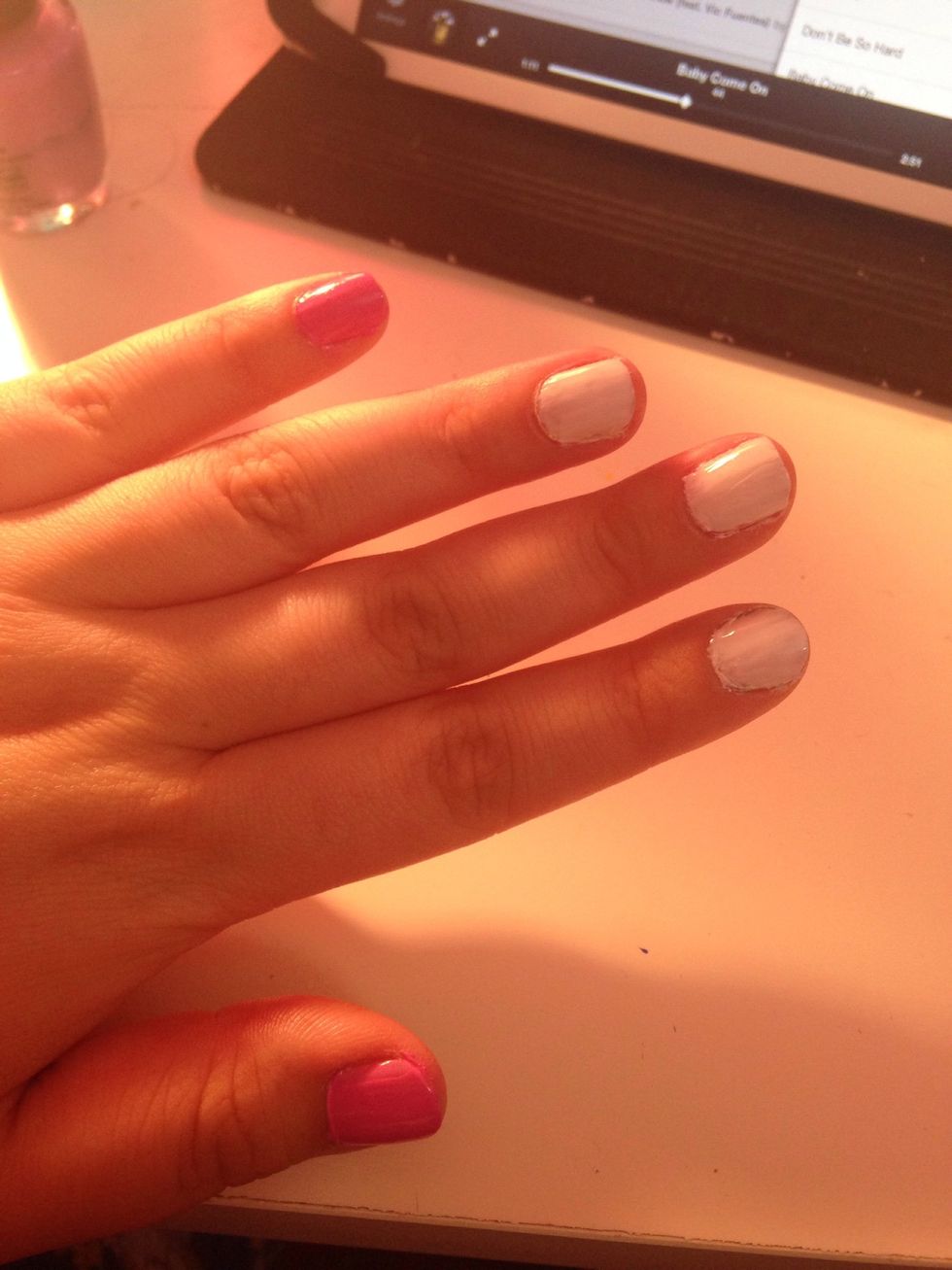 Paint your middle 3 nails white & your pinky and thumb nails a different color. You can obvs use whatever colors you want, but im using vday colors of course.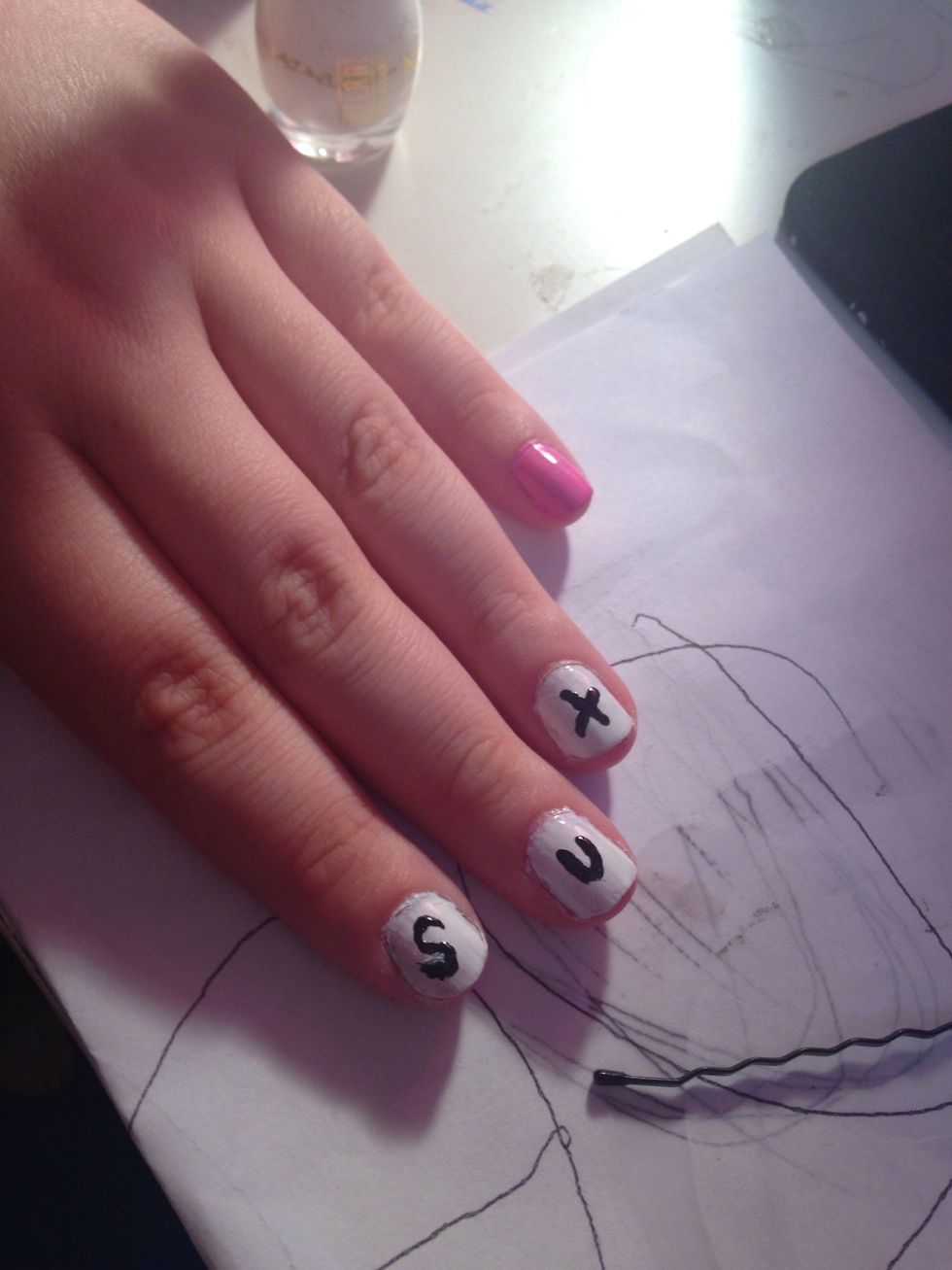 If you're single & sad (laugh with me) we're gonna put "luv sux" on the middle fingers using a toothpick/thin brush dipped in black polish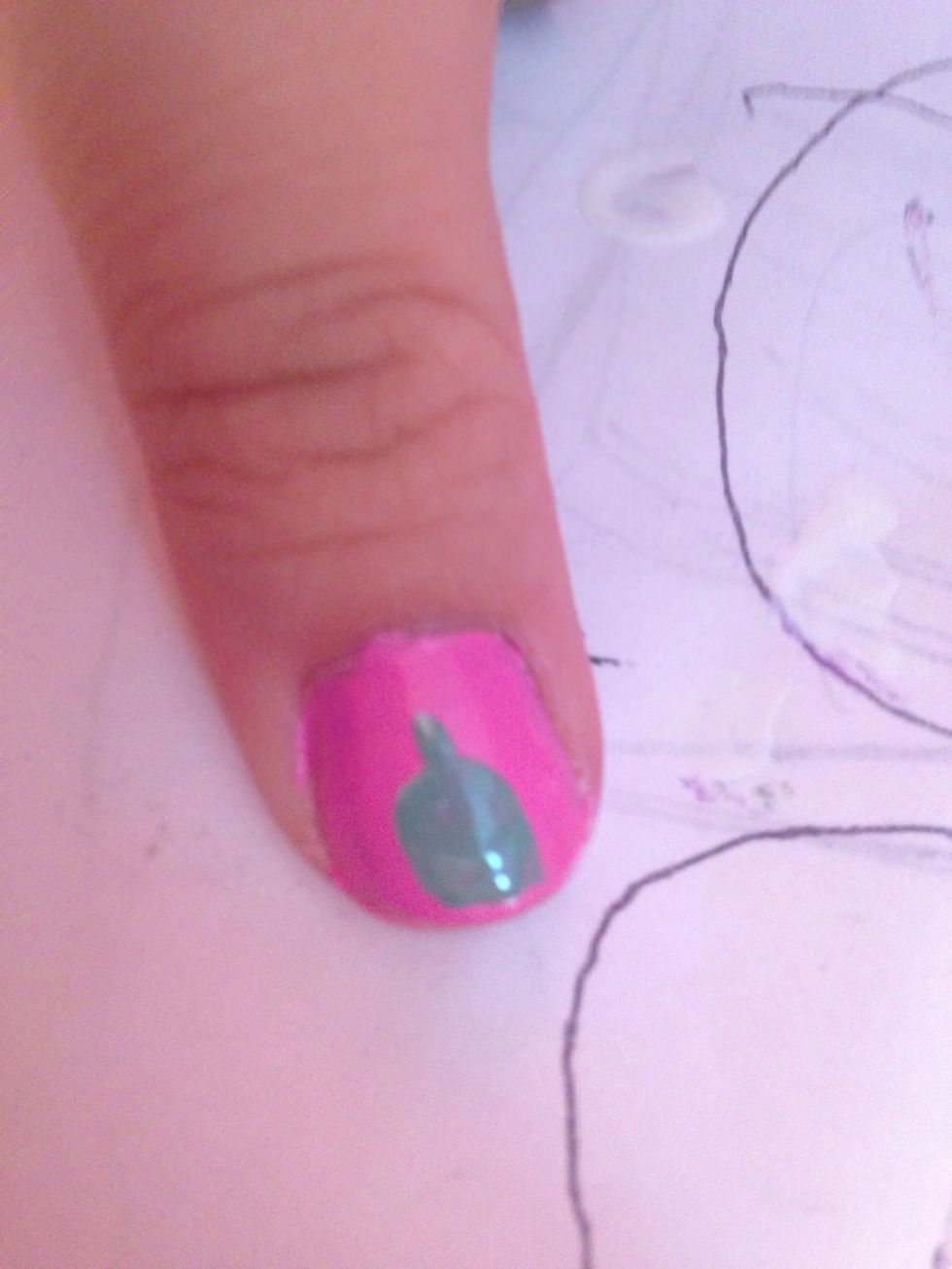 On my thumbs I'm making a little bottle to symbolize me drinking my feelings away. So create an upside down wine glass shape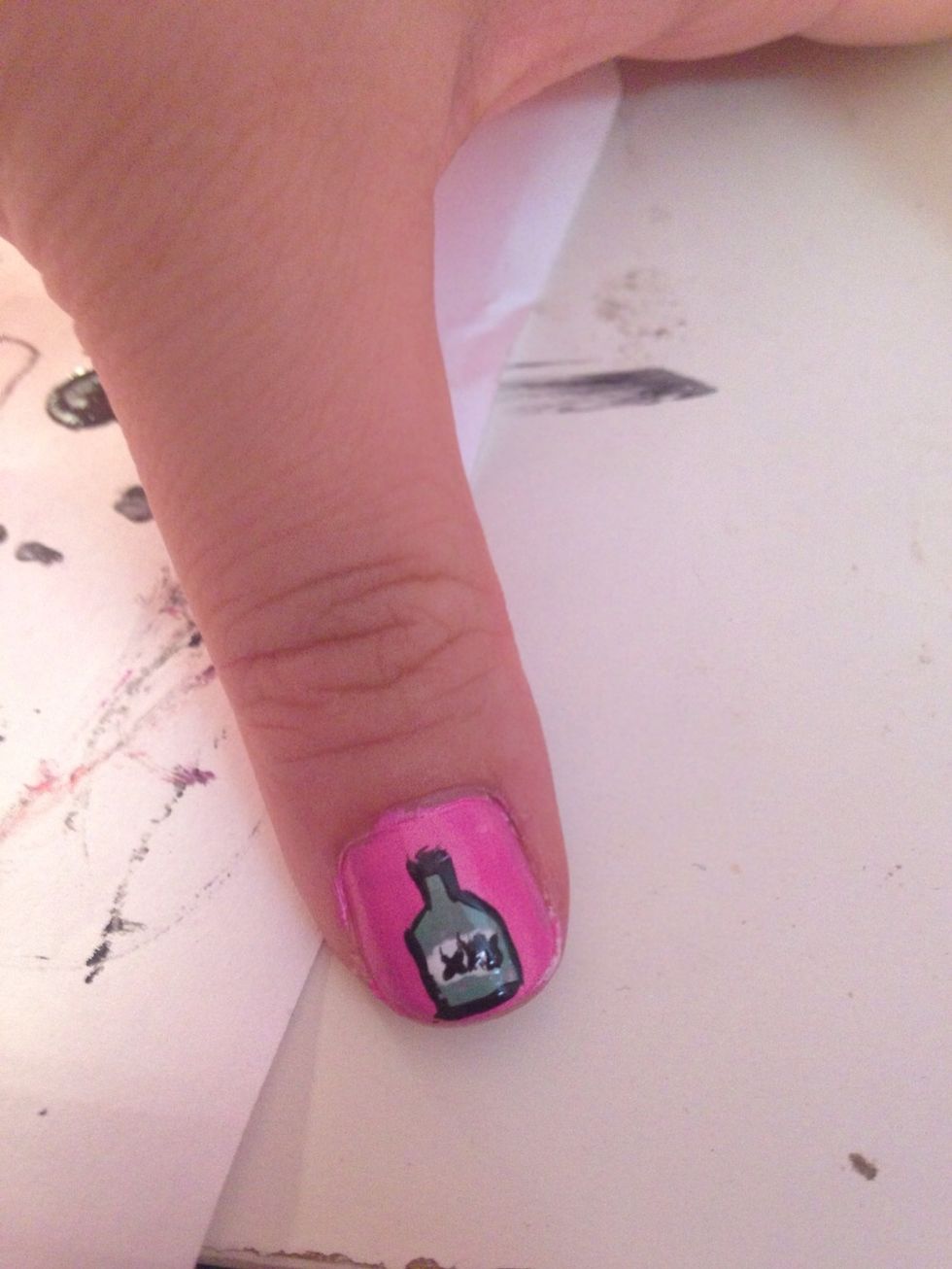 using a steady hand use a thin brush to outline the bottle. I created a label using white polish & then x's (hardest thing of life to make) with the same tiny brush. Lol yes those are x's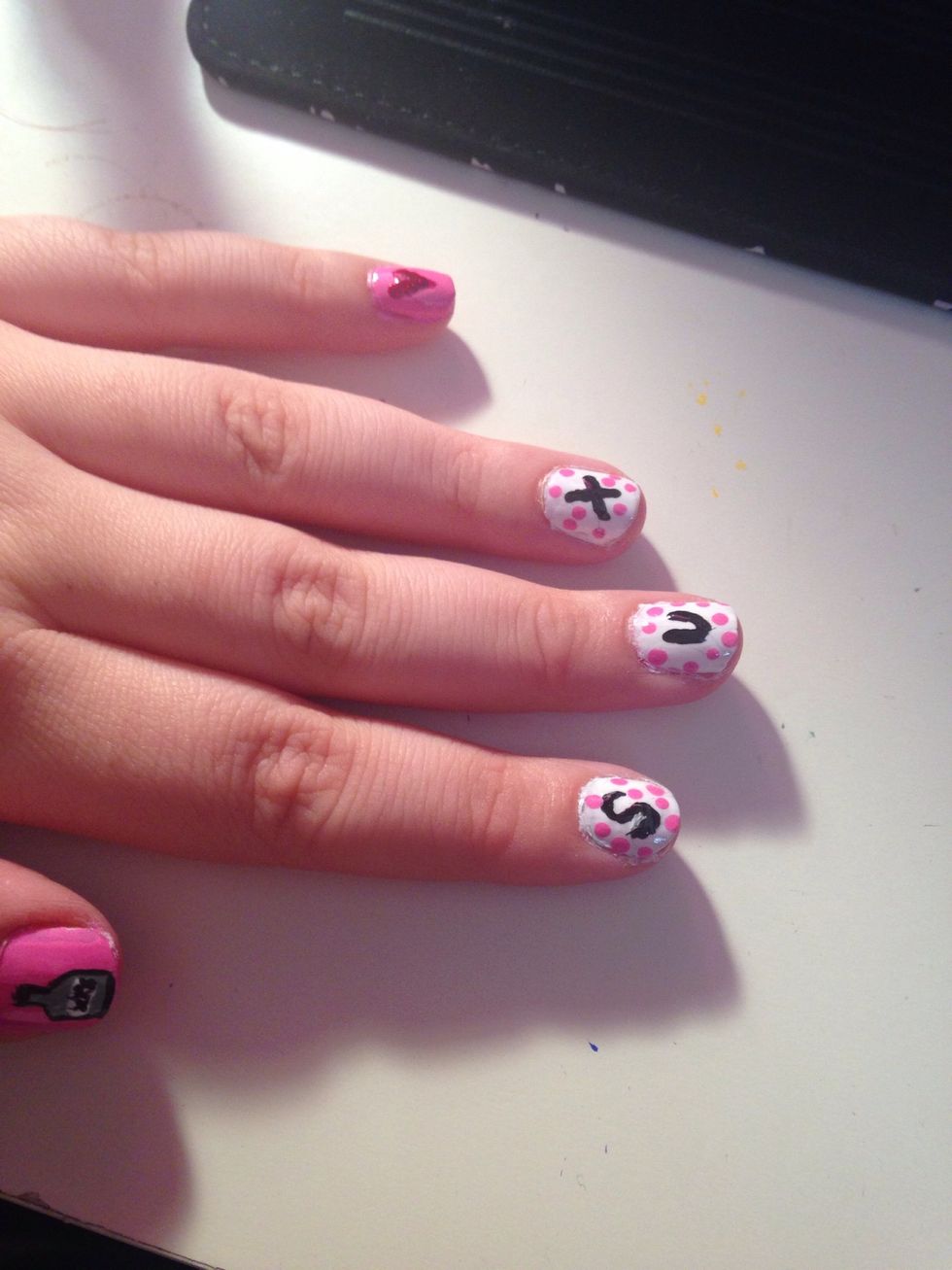 I felt like the fingers in white needed somethin extra so I just added pink dots using a bobby pin
Then do the same thing to your right hand but instead of "sux" you're writing "luv".
Ta daaaa!!! Again-- don't mind how ugly my nails are.
I hope you all have a very happy happy Valentine's Day!!!