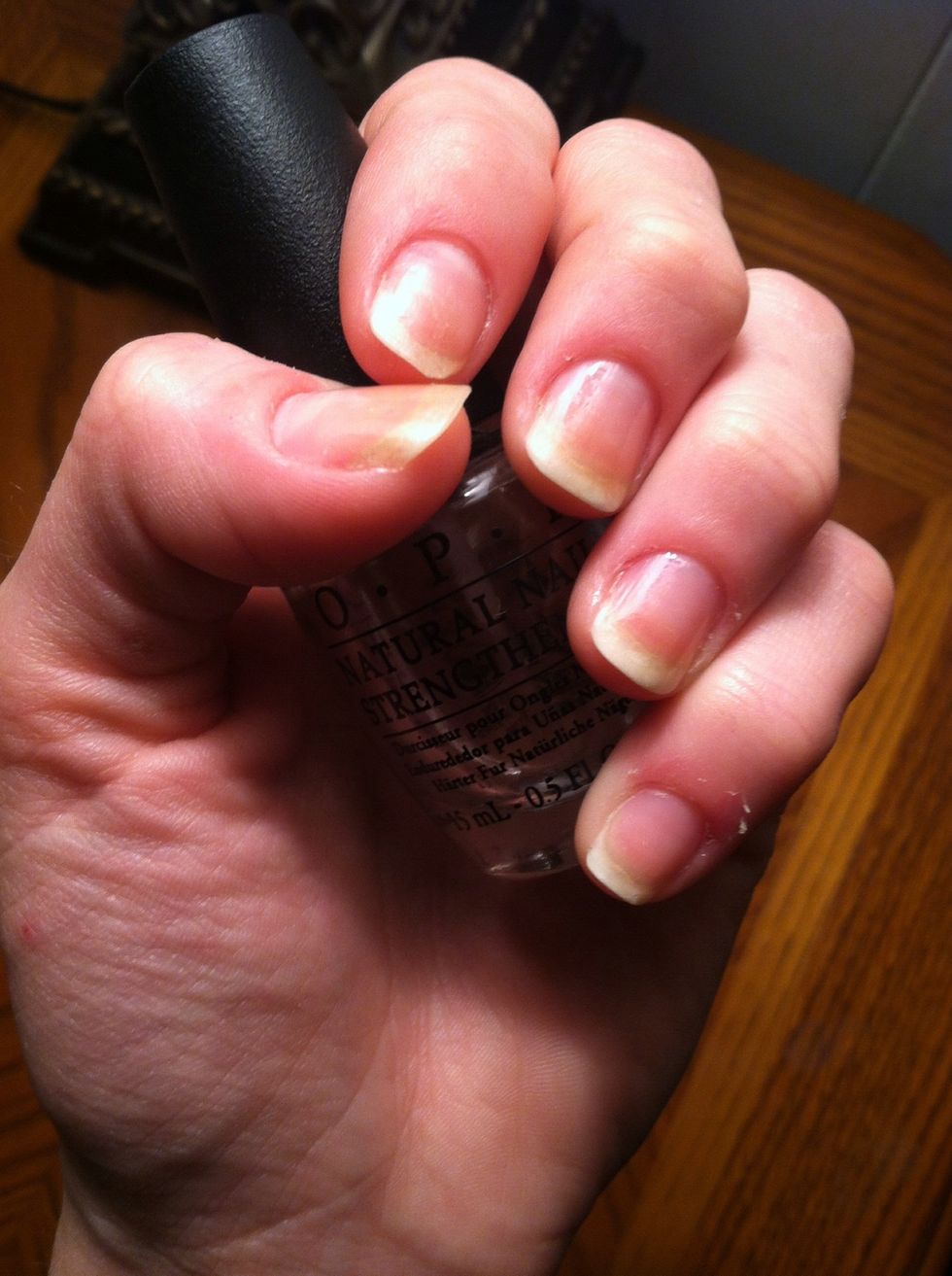 Always start off with a base coat. It will protect your nails from staining and help the nail polish to adhere better! Plus, with this design, you'll have your natural nail showing.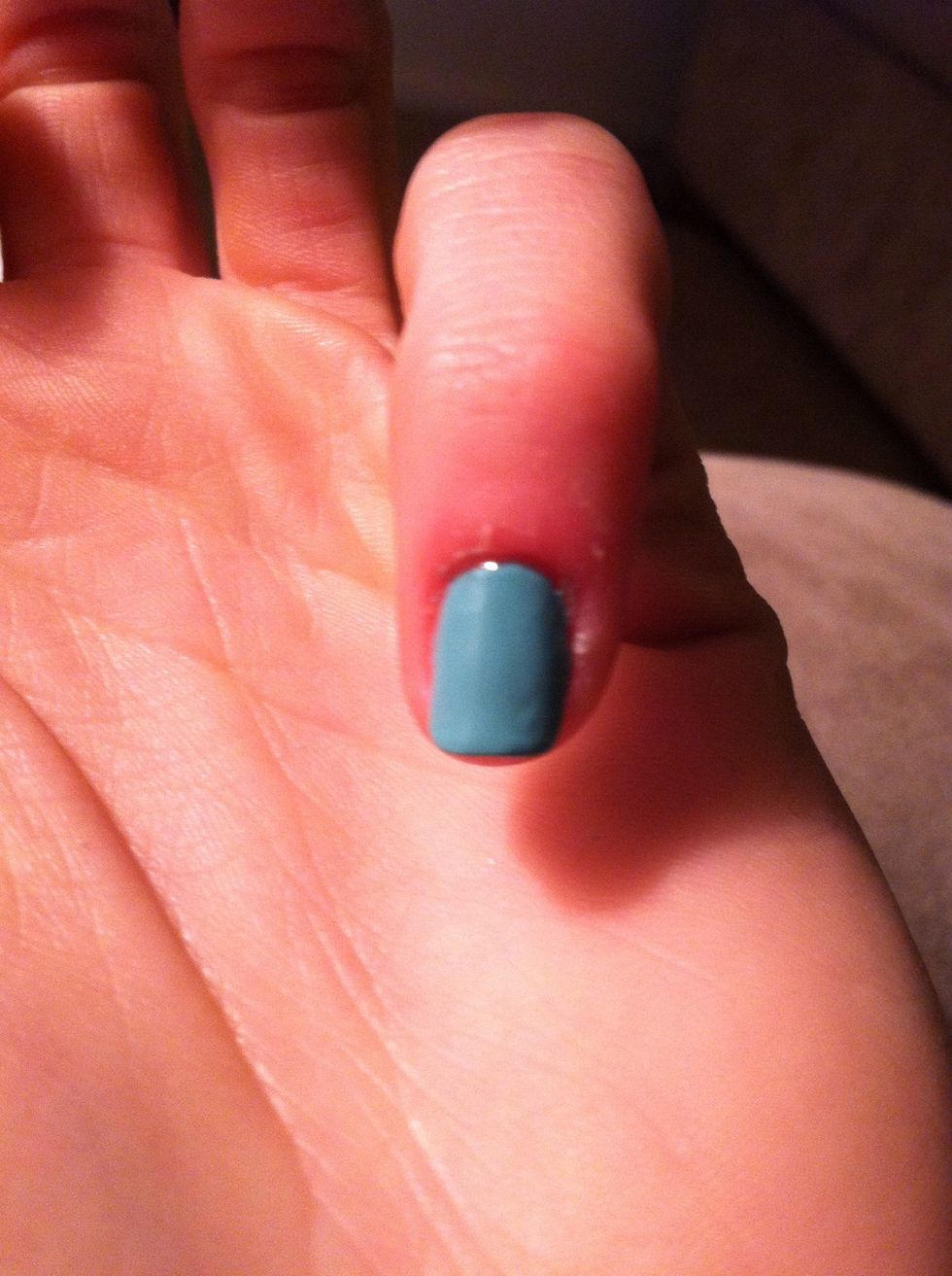 We'll start with the easiest nail and work our way up. Paint your pinky nail a base color. (I'm using China Glaze's For Audrey)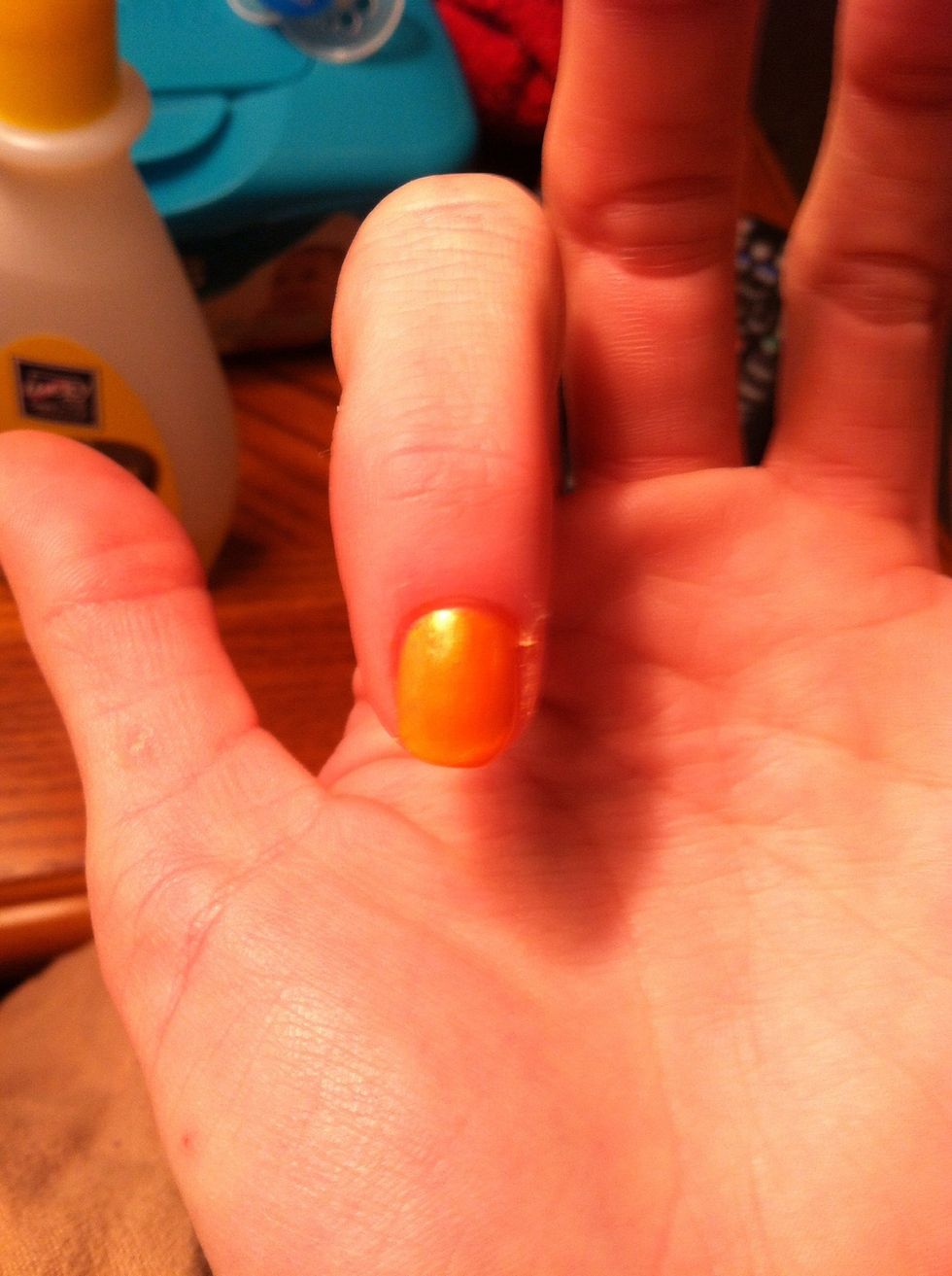 Paint your index finger a different base color. (I'm using China Glaze's Orange You Hot)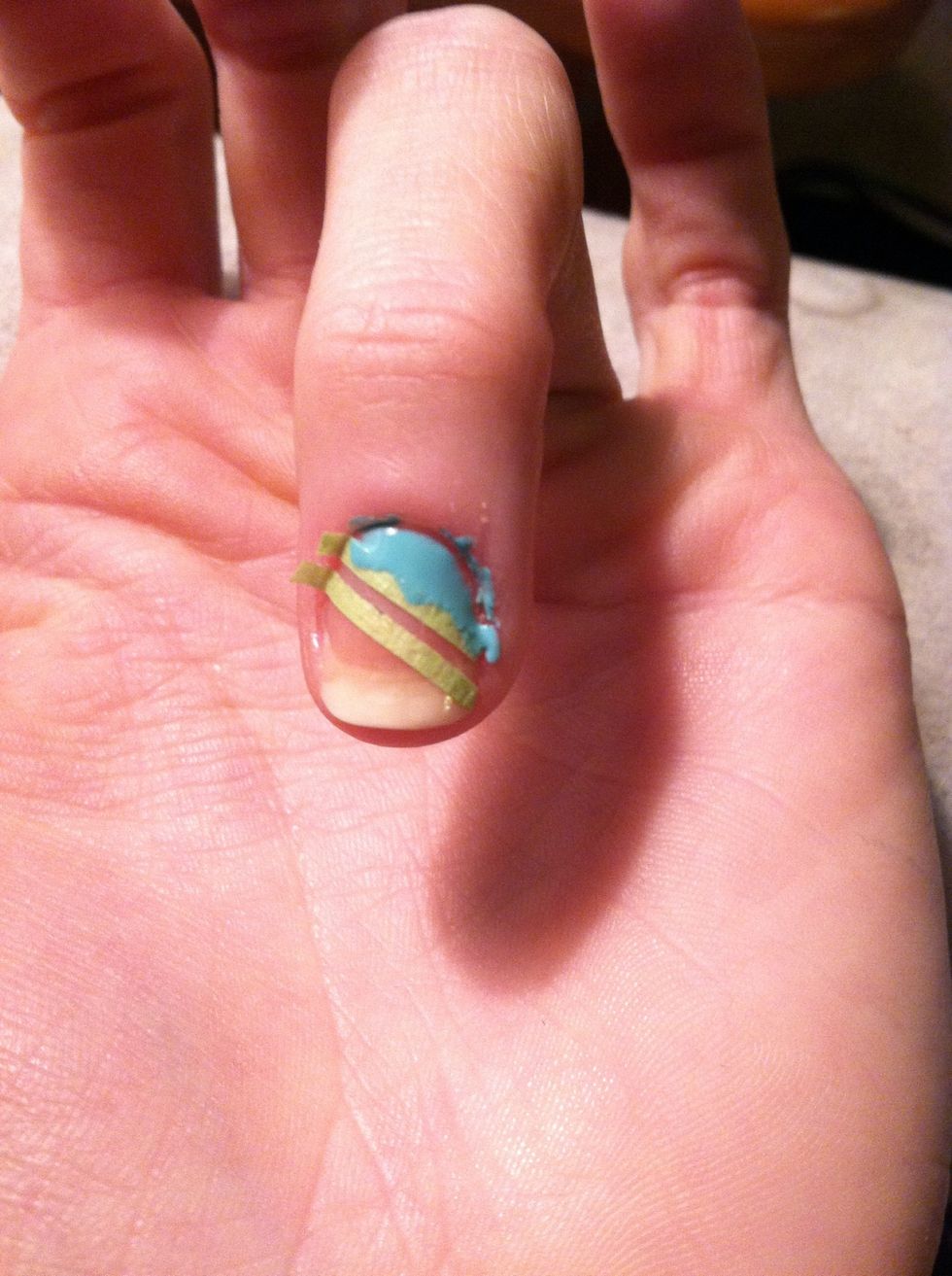 You can freehand these sections, but I'm using masking tape to get a straighter line. Paint the bottom section of your ring finger with one of your base colors.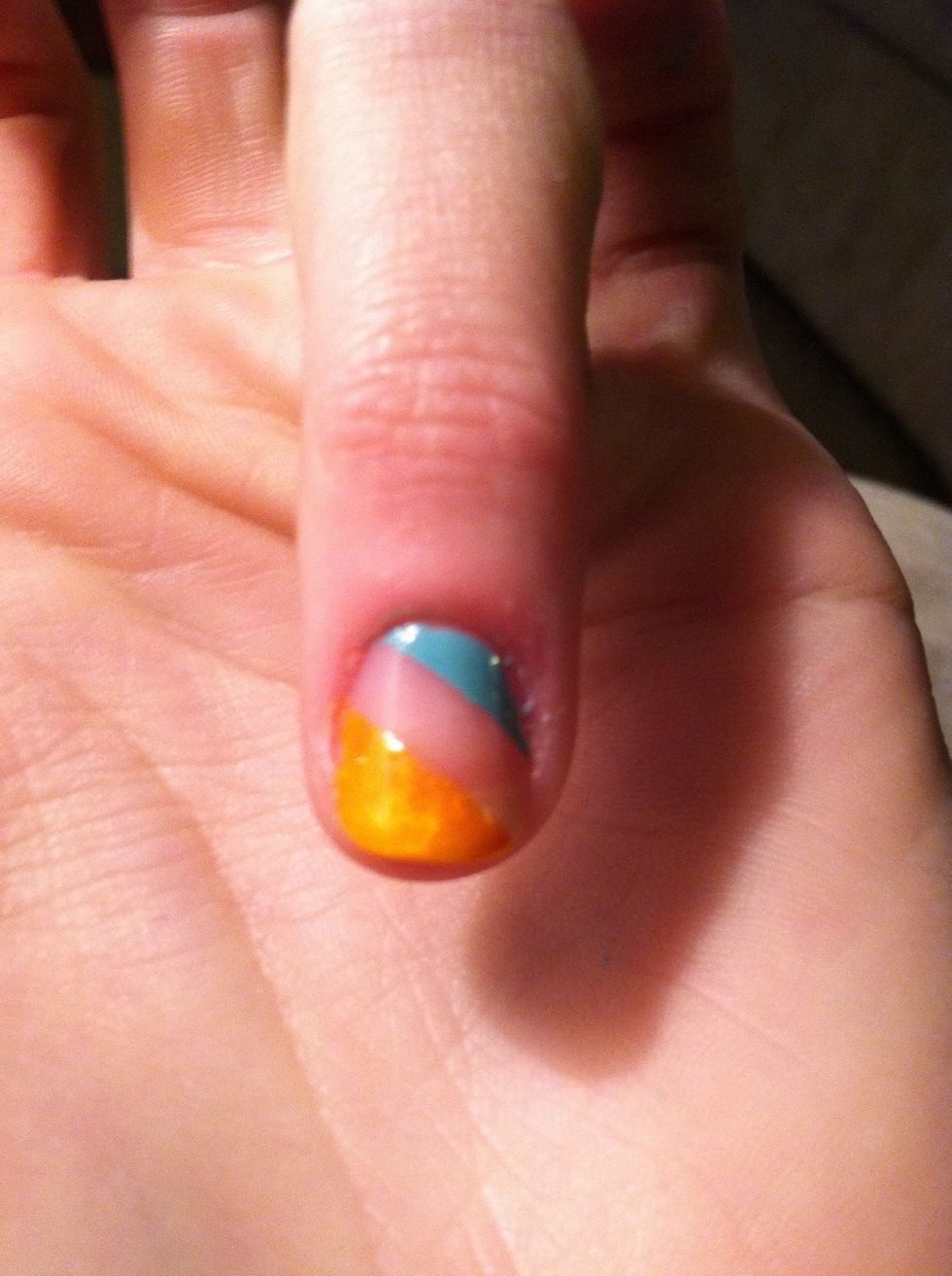 Take your other color and paint the top section of your nail leaving the middle bare.
Paint a little over half of your middle finger with a base color. Leave the bottom bare.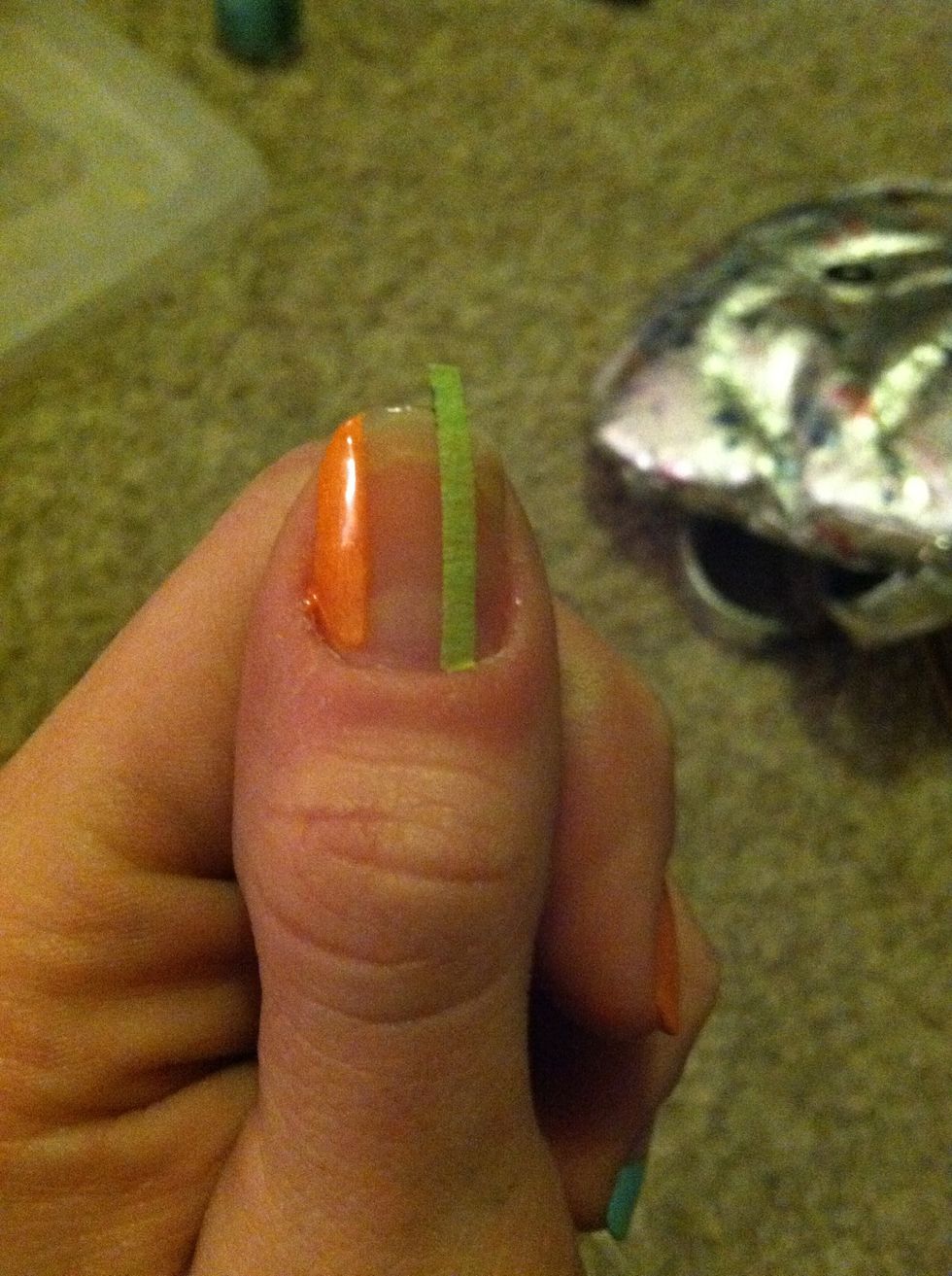 Paint one side of your thumb with a base color.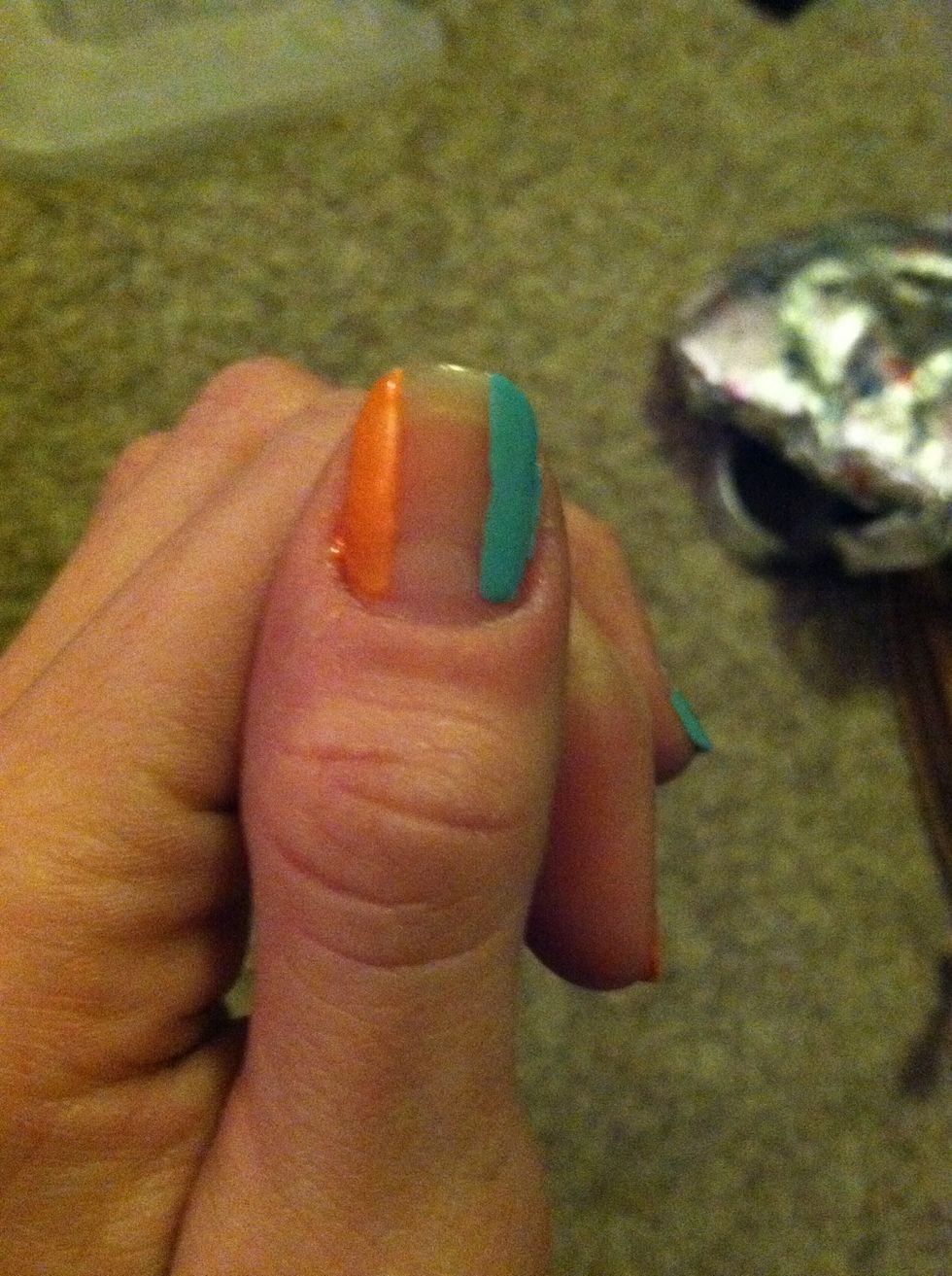 Now paint the other side with the other color.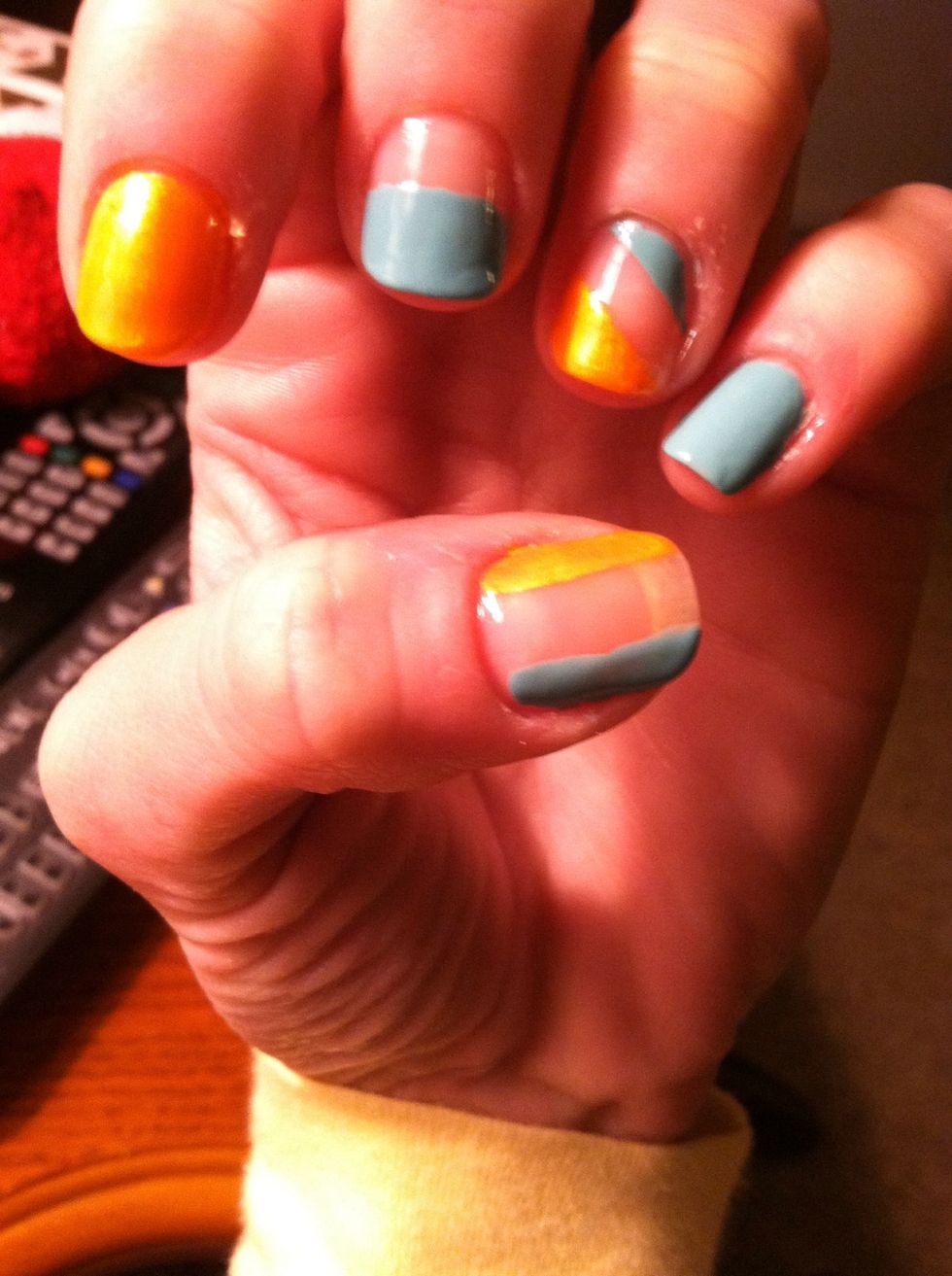 Add a fast dry top coat and grab something to do fine details with. I'll be using a nail art pen, but you could use a striping brush, toothpick, sewing pin, or whatever you wish!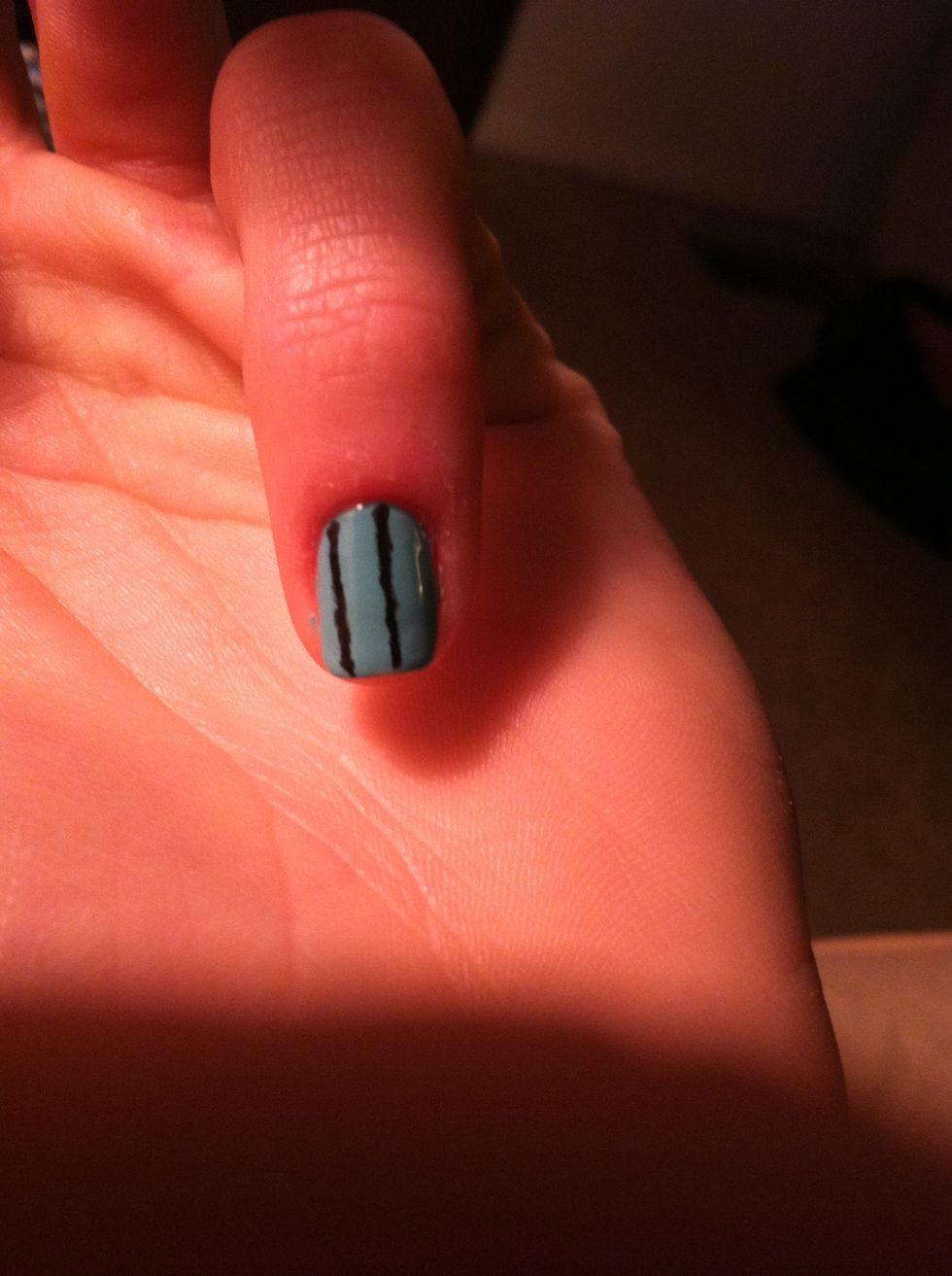 Add two straight lines to your pinky nail. They don't have to be centered.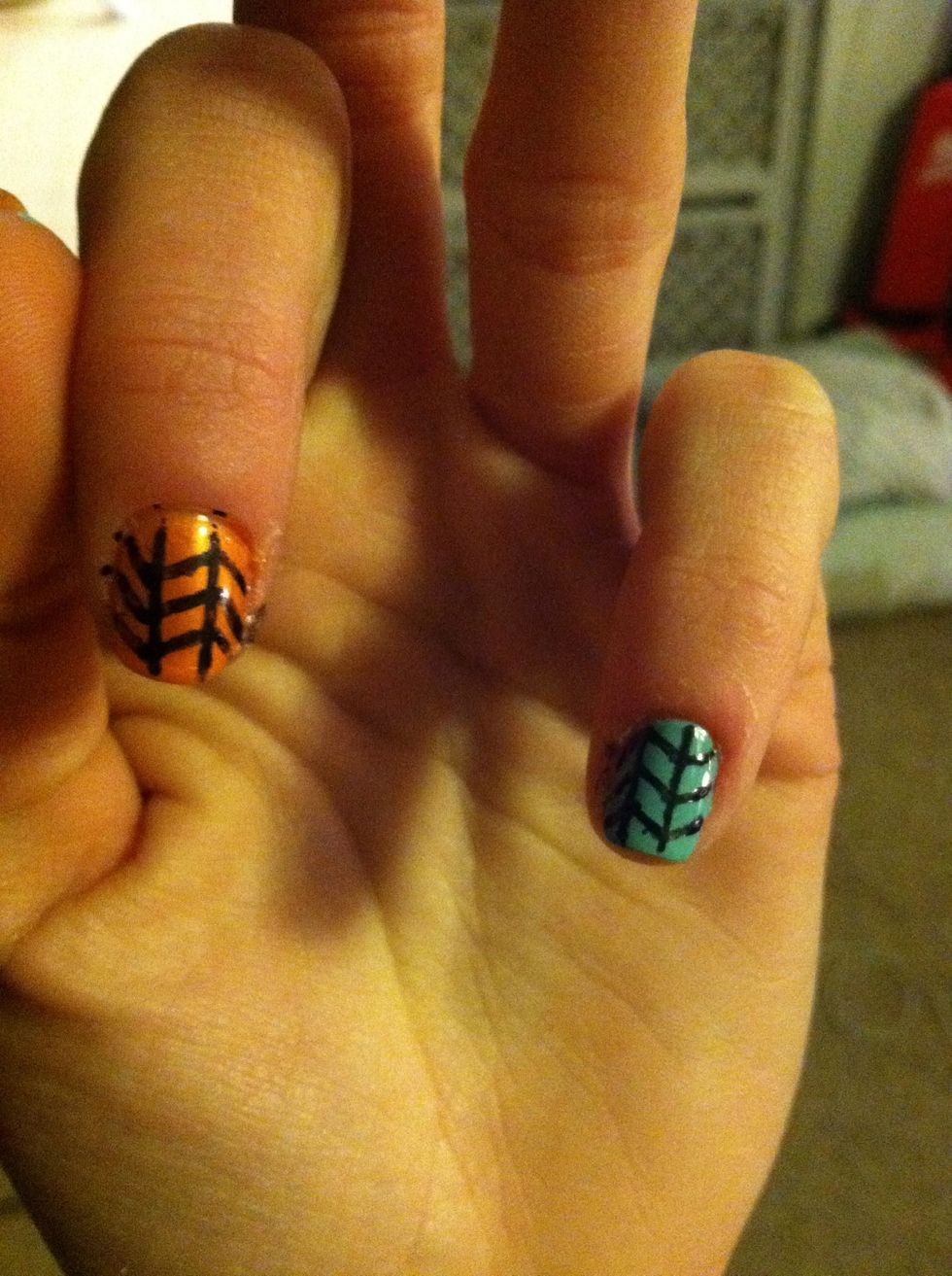 Add zigs and zags to finish it off. Then do the same design on your index finger.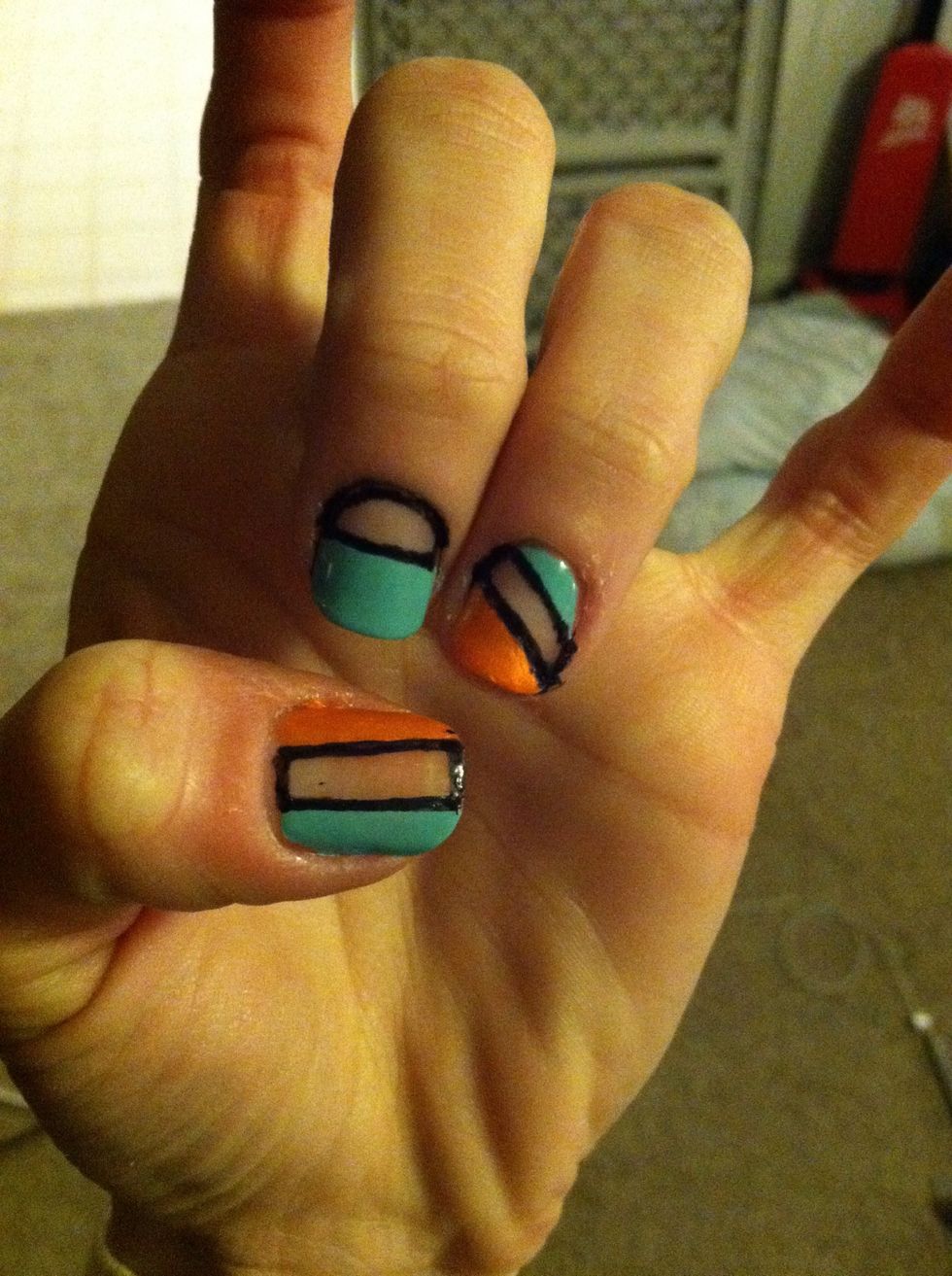 Go through your other nails and outline the bare parts showing through.
Now get really crazy and add in dots, dashes, and lines to give it the tribal touch!
All you need to do now is clean up and your done! That wasn't too bad, right?!
Base Coat
2 Base Colors
Black Polish
Toothpick, Sewing Pin, etc.
Masking Tape (optional)
Top Coat