Place the cup inside the shirt and rubber band it. You don't want the whole shirt over the cup or the designs will bleed.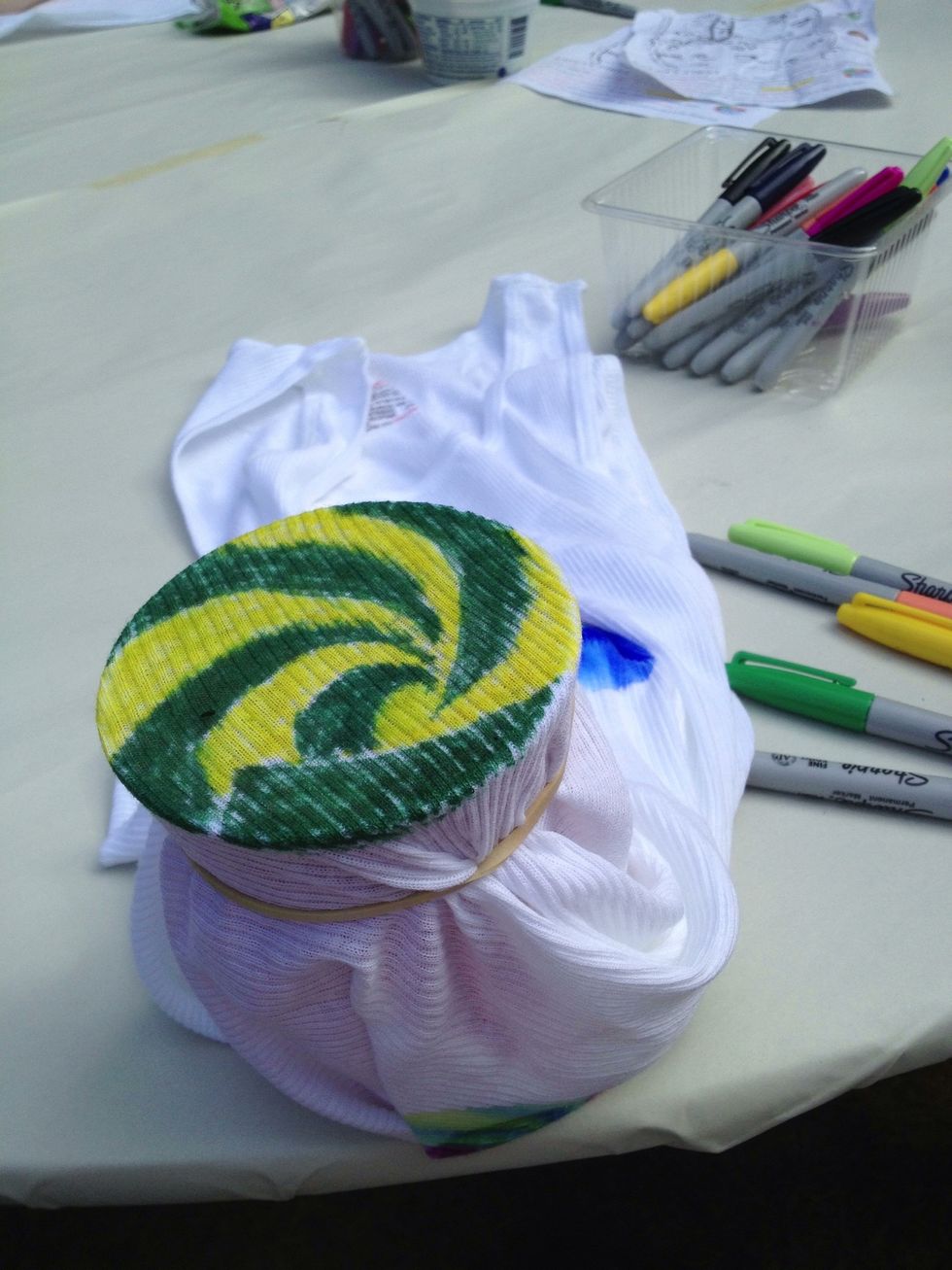 Like this. The cup is inside the shirt. Now use sharpies to draw your desired designs and pictures on the shirt. Small detail is not recommended as the colors will bleed.
Blow dry it until dry. You can see the blue design already done.
Add alcohol to the design. This is what makes it bleed and look really cool.
It should look similar to this. Different design of course. And yours will be different too obviously.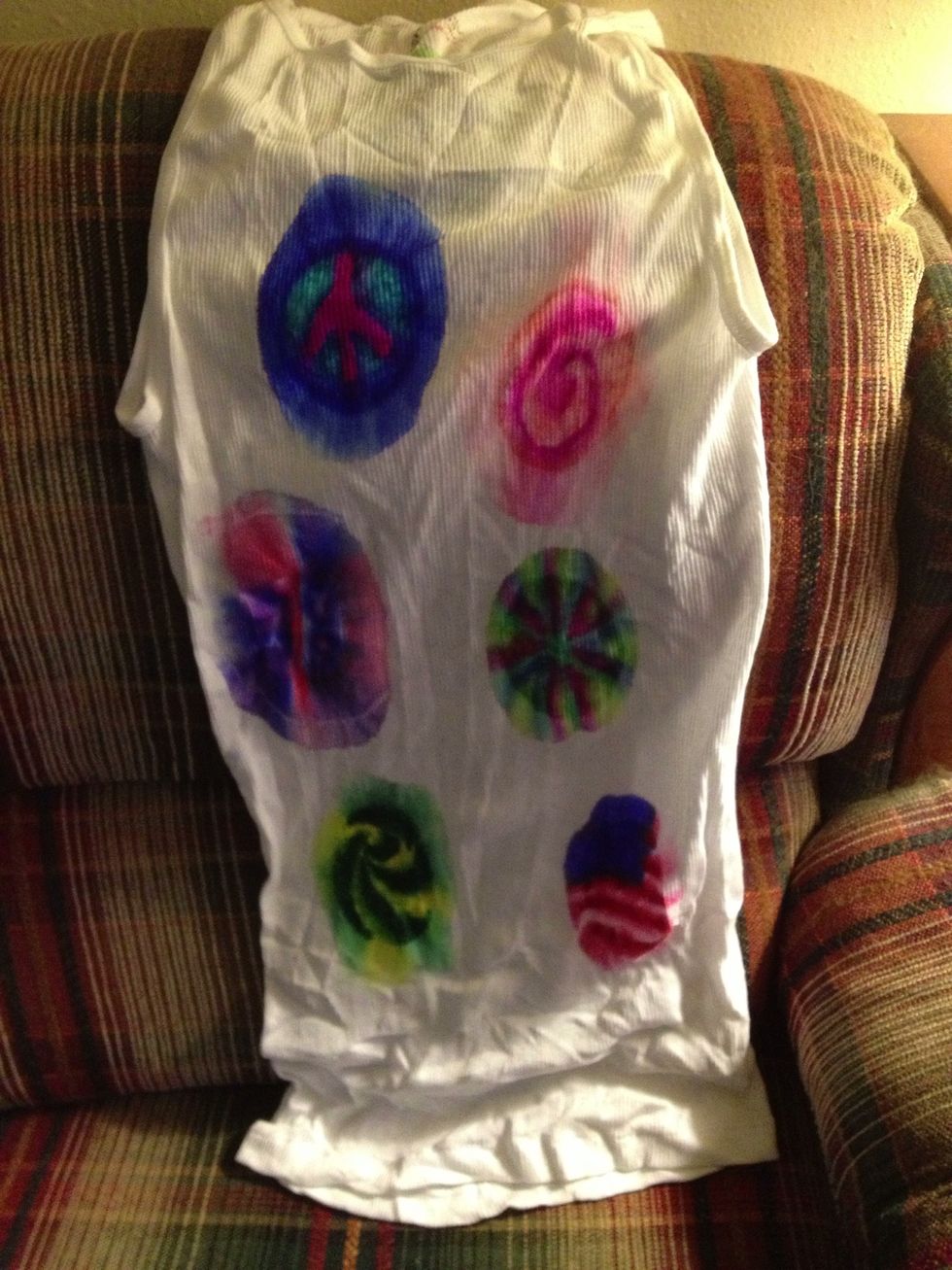 This is a tank top I did at camp. Finished product.
Yin Yang on the back!
Plastic cup (optional)
Assorted sharpies
90 percent rubbing alcohol
Hair dryer
Plain white t-shirts, hats, bandanas, etc.
Amber L Perry ???
??Technology? Water\n✈ Travel? World Culture\n?? German ? Psychology? Music? Food ?Cosmetics? Shopping \nInstagram Aspergal\nTwitter @AmberLPerry\n