On a trip in Kuwait, I saw a woman from Turkey demonstrating the Turkish art of marbling. A fascinating process once used to create endpapers for books but also an art technique on its own.
3
Marbling is painting in water and then transferring it to paper. Carrageen is added as a thickener to water and special paints that don't dissolve in water are used.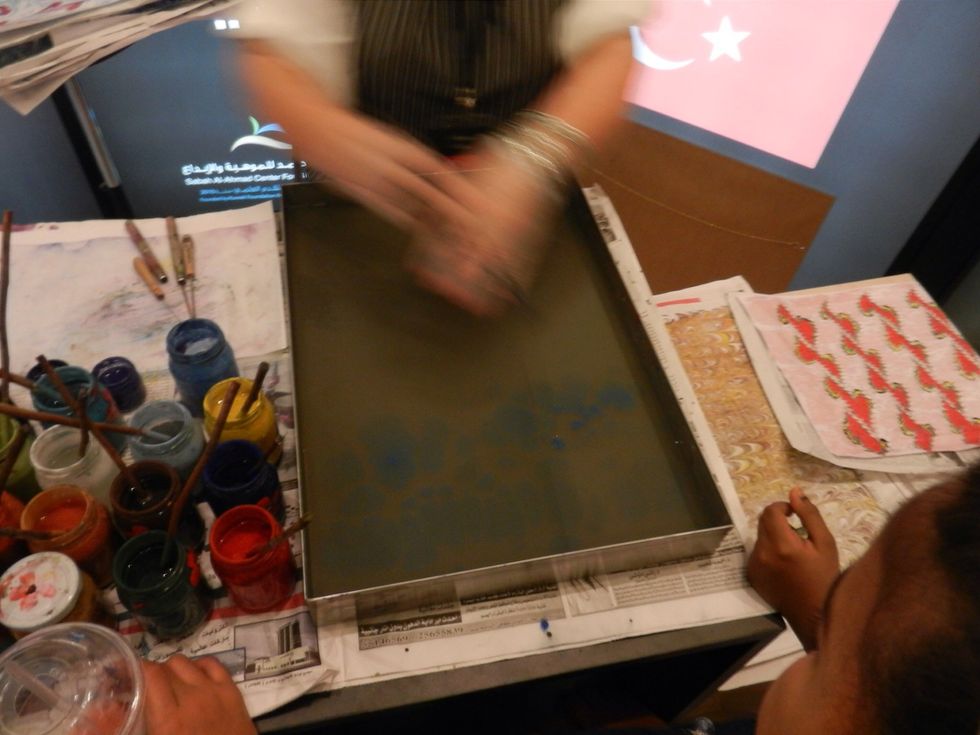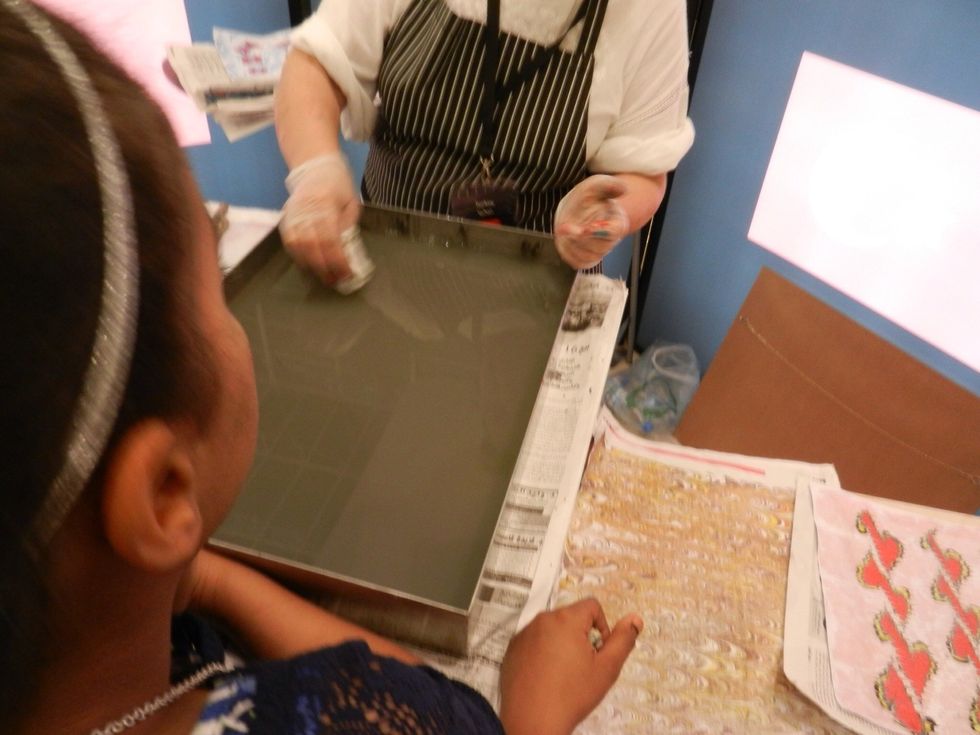 She starts with a water-filled tray. The same water is used repeatedly. She will place newspaper on the water in between painting to remove any paint residue.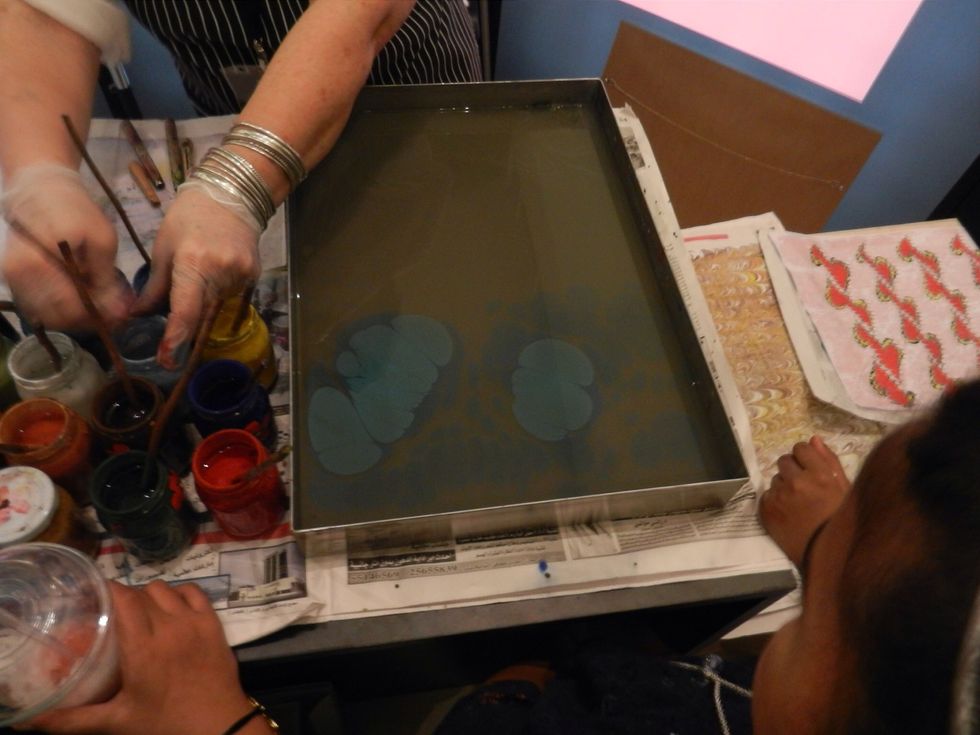 She starts adding paint, allowing it to spread out on the surface.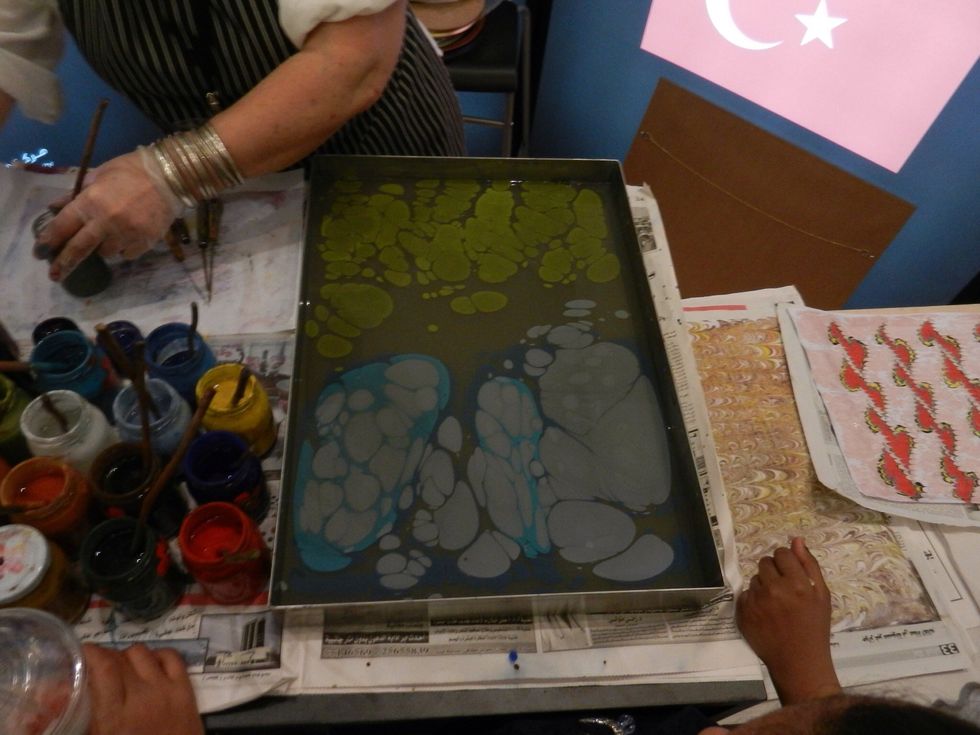 She has added blue and green. Note how she's added white paint inside the blue.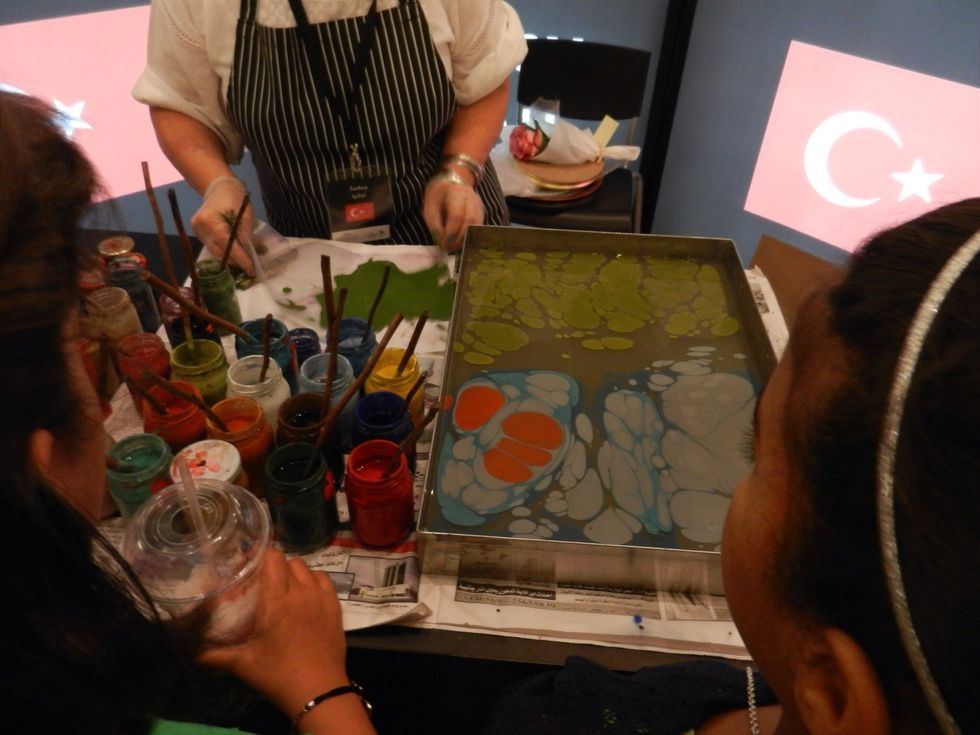 Here she's added some orange/red.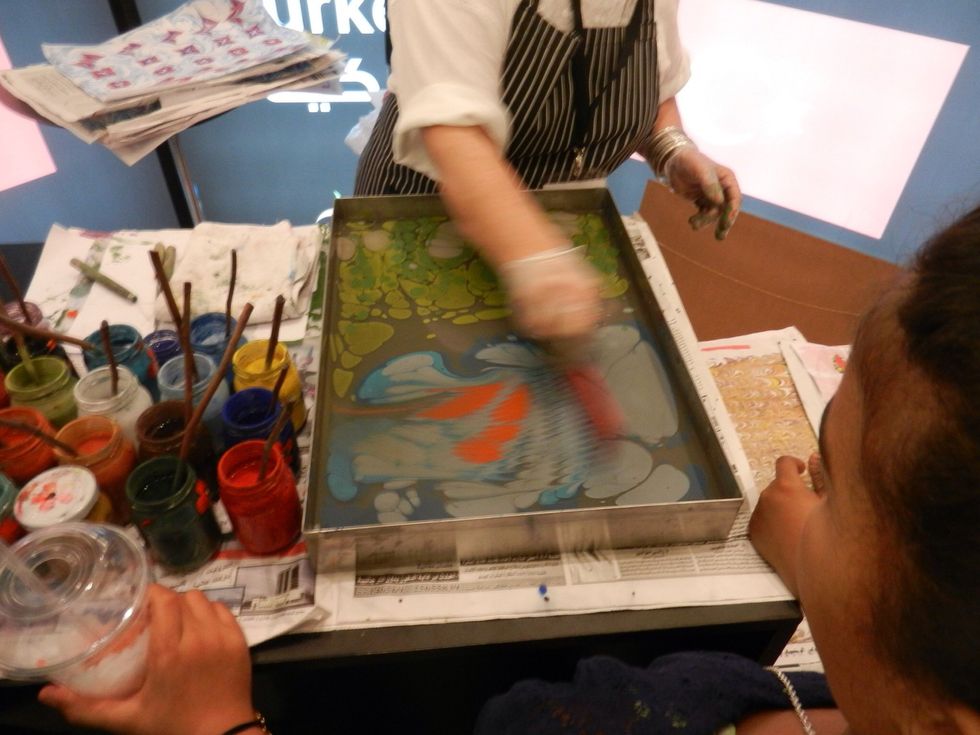 With a comb, she creates a large swirl.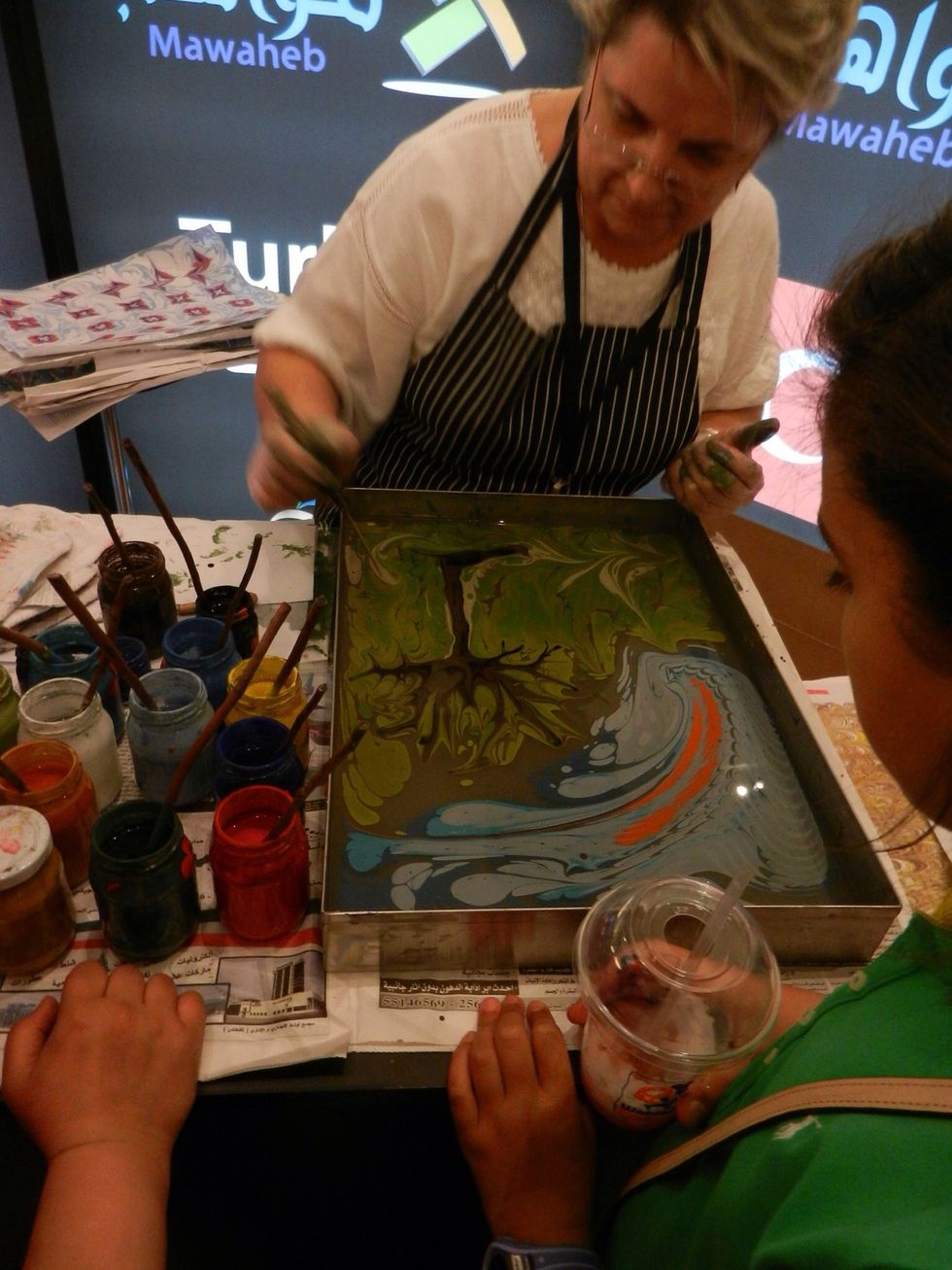 Using brown paint, she created a tree, using the brush to draw the paint into shapes.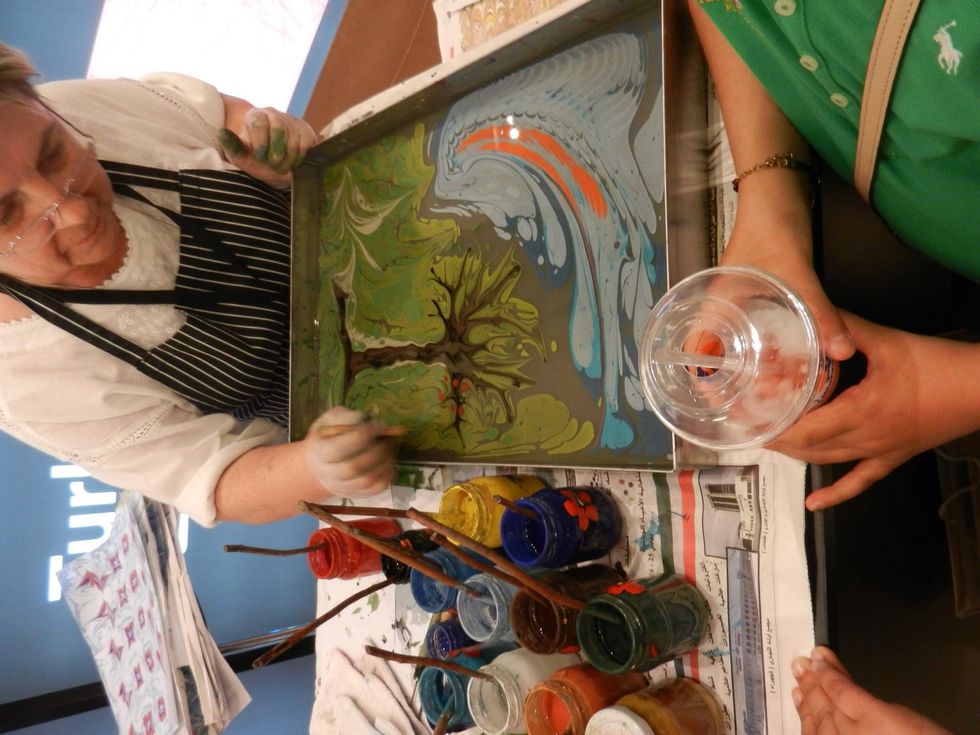 She started adding red to the tree.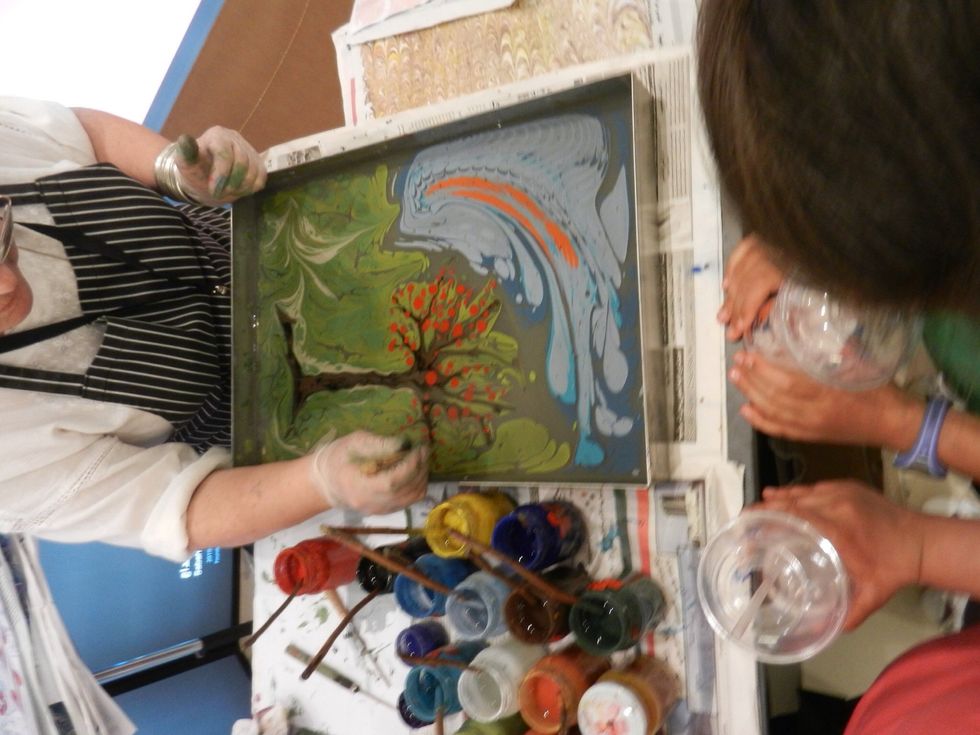 Even more fruit on the tree.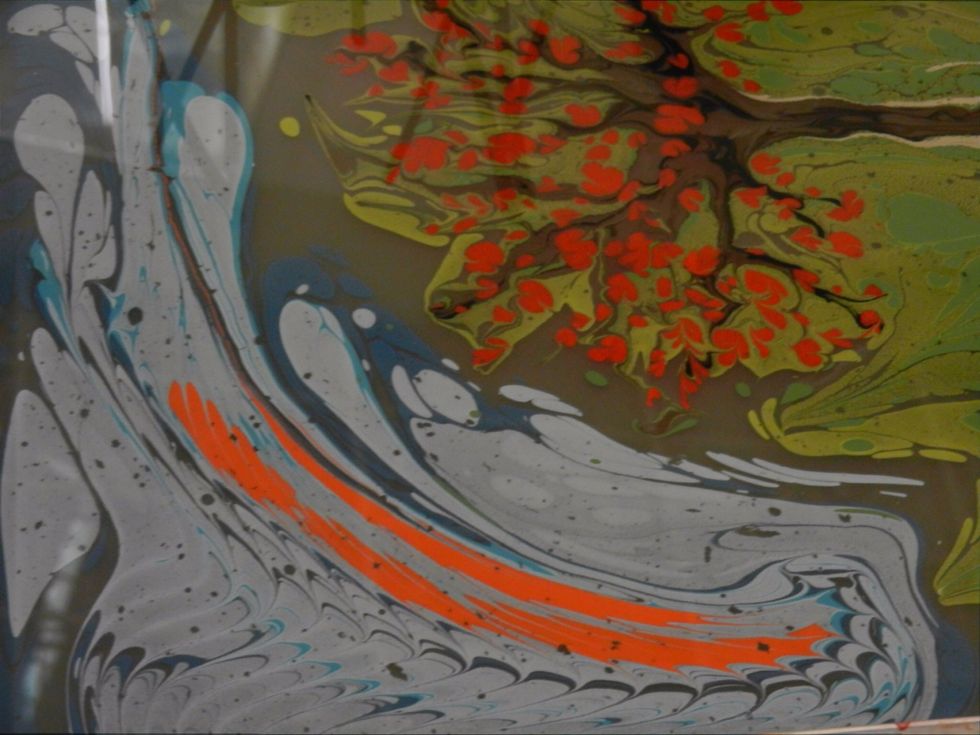 A close up detail shows the beautiful patterns that emerge.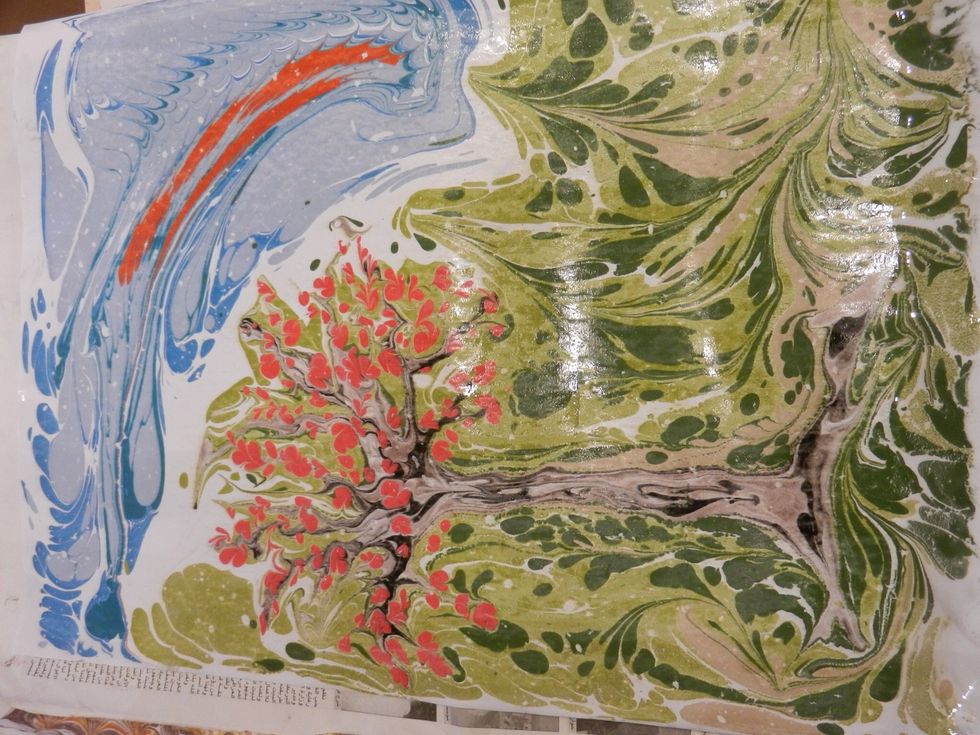 Magic. The printed image is reversed on paper from how it was painted.