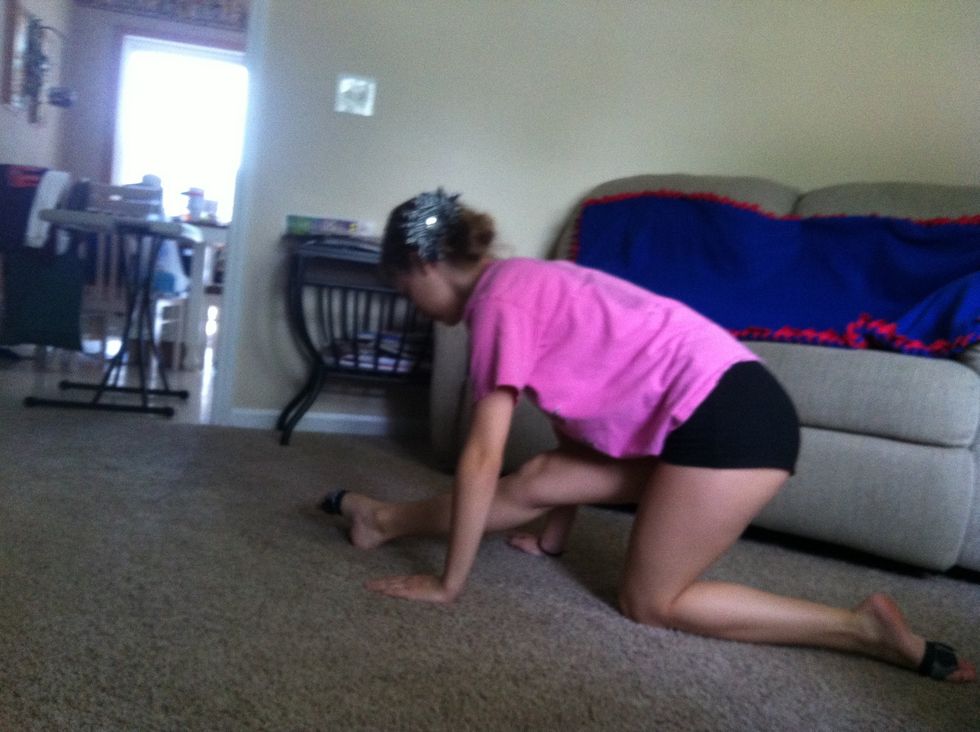 To get in your splits put both hands on each side of your leg. Push your front leg out so it is straight and then push your back leg straight behind you. Make sure you keep your hips facing forward
If you are having trouble keeping your hips straight forward pretend like there are two headlights on your hips. Headlights don't move and your hips shouldn't either. Push your legs out from there(: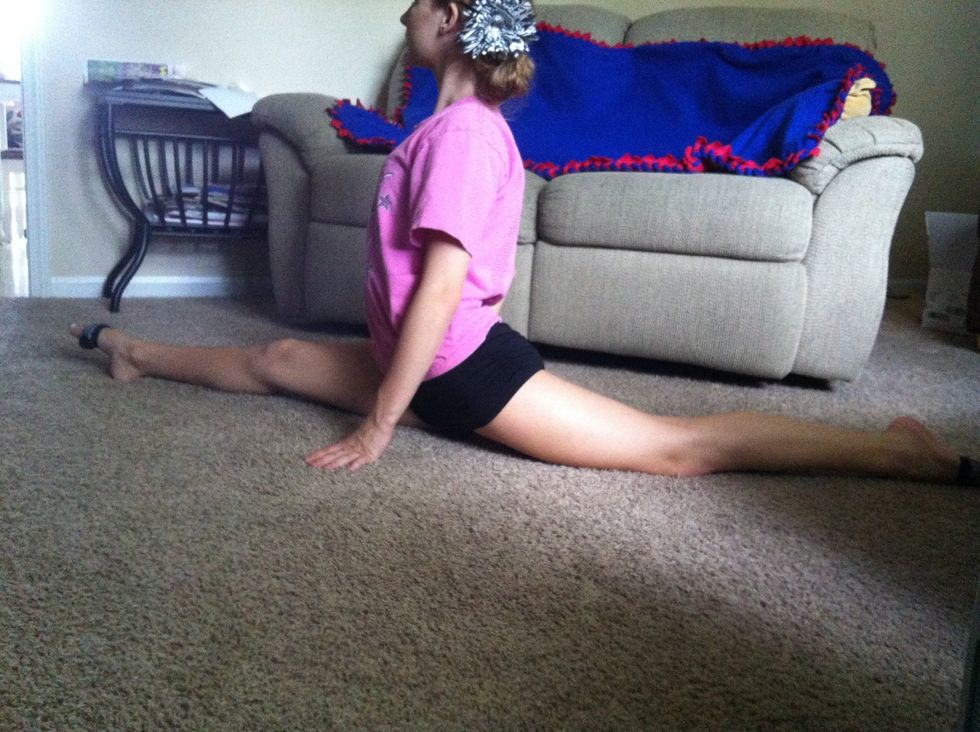 That's what splits should look like. If you don't have them all the way down don't push your body to do that. Just bring your body up a little bit and hold that. It takes lots of practice!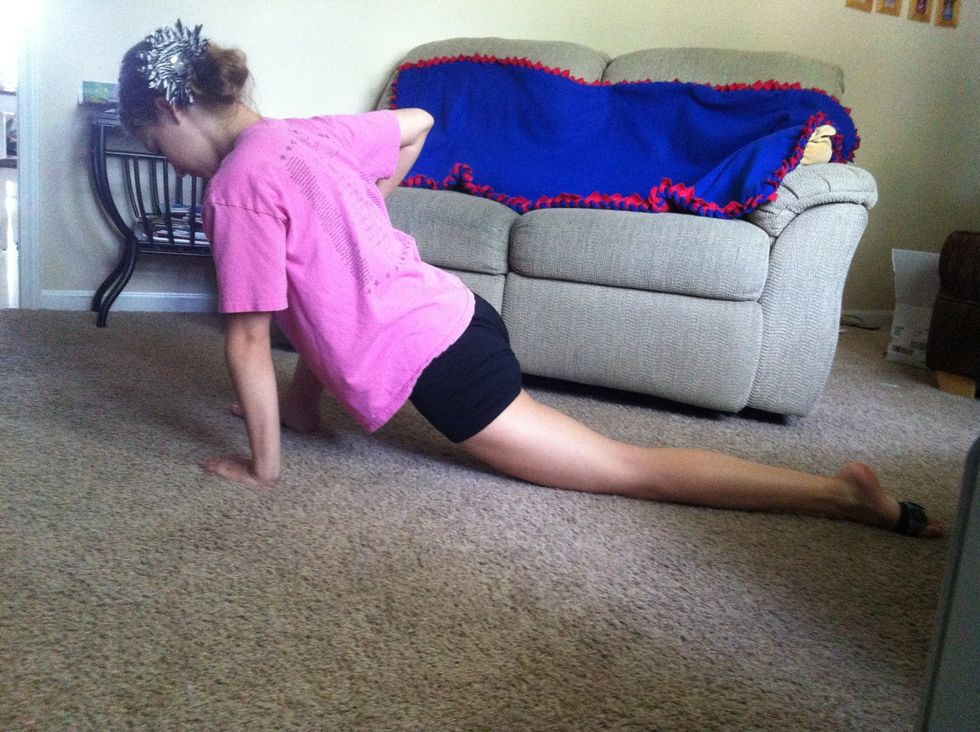 If you are having trouble with your back leg not going down, strech it out by getting in a runners strech with your knee on the groud and your leg straight out. You can also put your elbows down.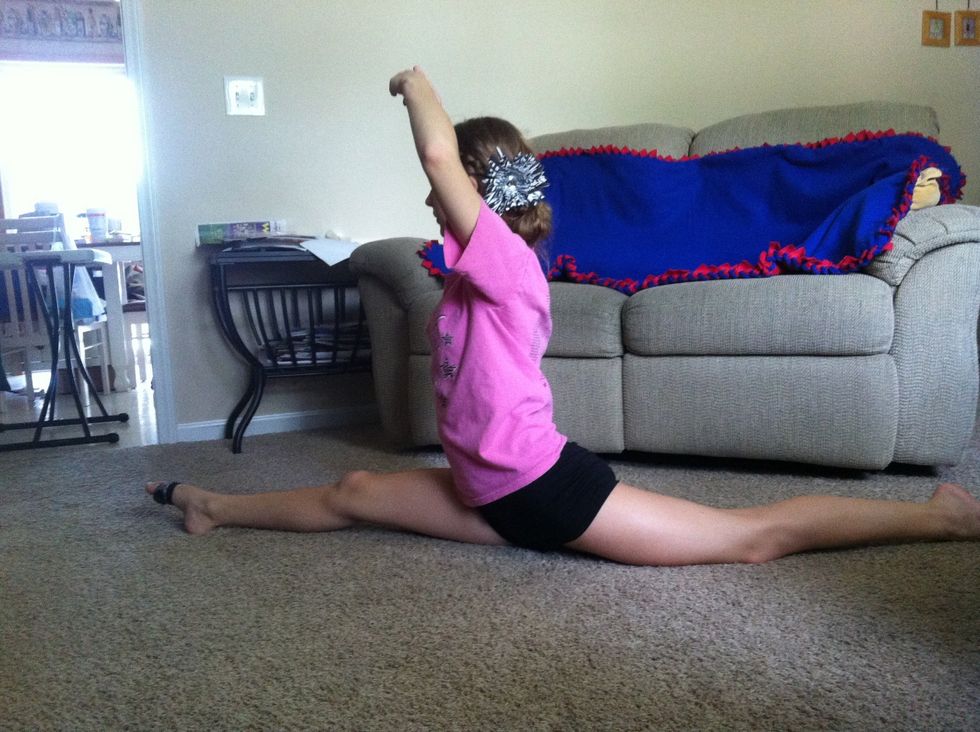 If you have your splits down. Try to hold it with your hands off the ground. Try to stay in the center and streach through your legs for support.
If you have your splits down try to lay on your front leg. Make sure your body is parallel with your leg. This is also a good strech to help with your leg grab holds or leg turns.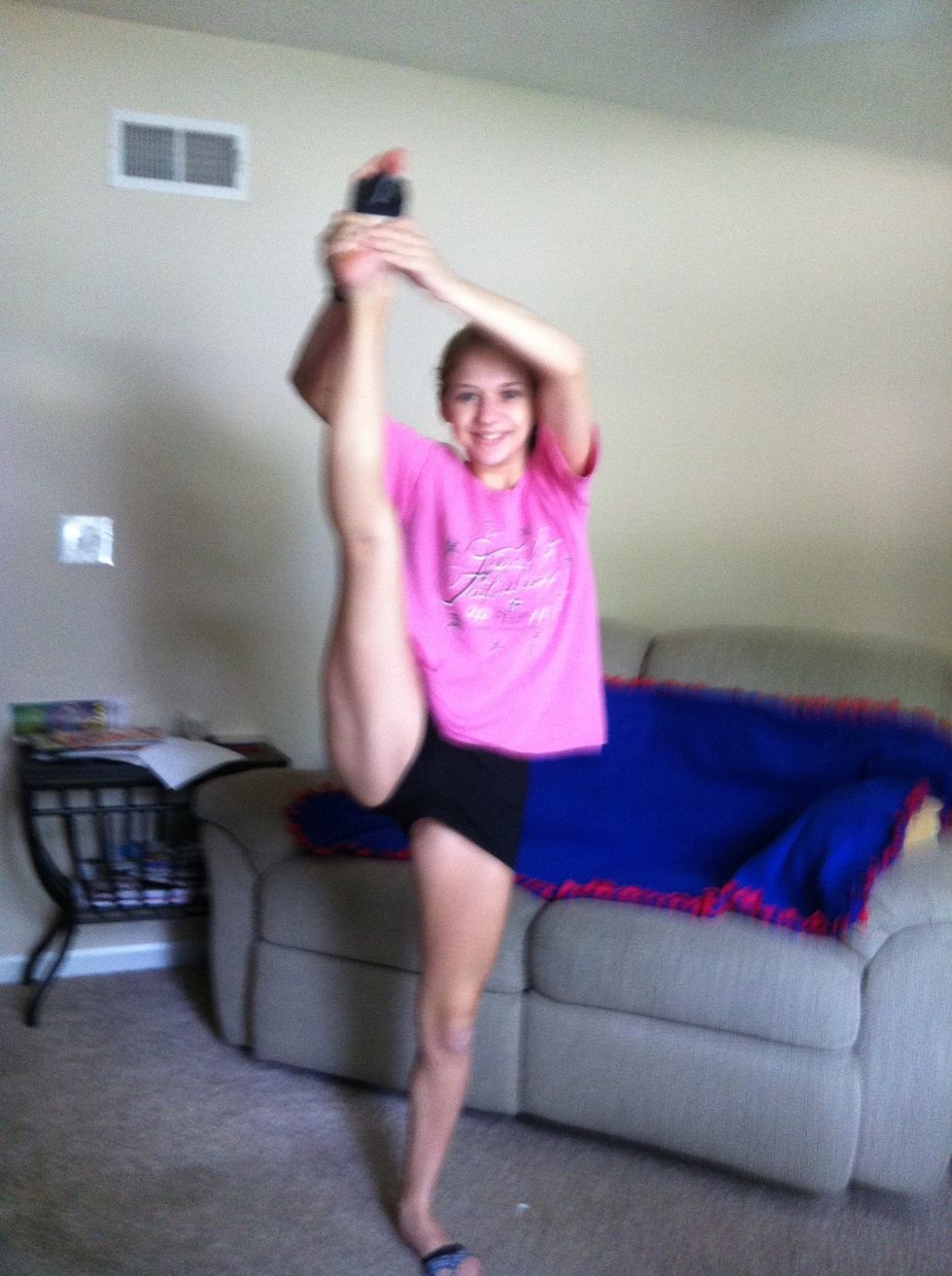 Like this(:
Next try to get in your splits and look at something behind you and bend your back. This is also good for Leaps.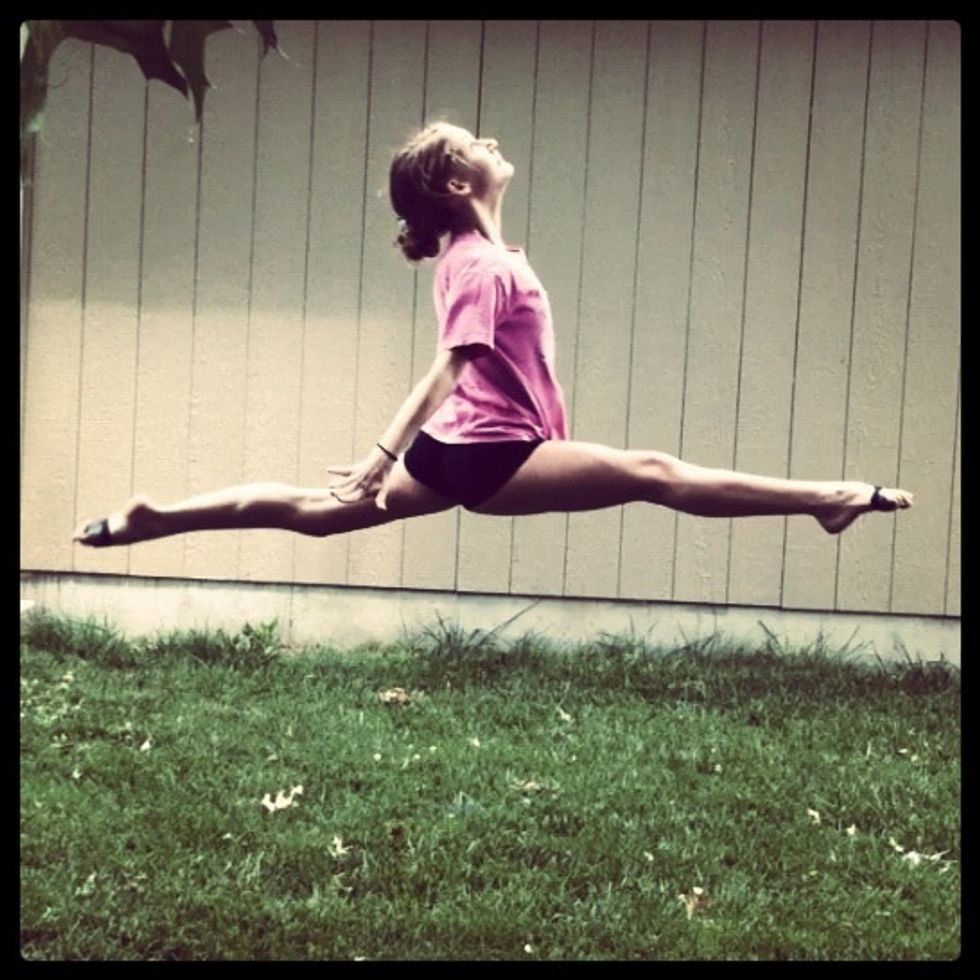 Like this(:
You can also grab your back leg to strech your back leg(: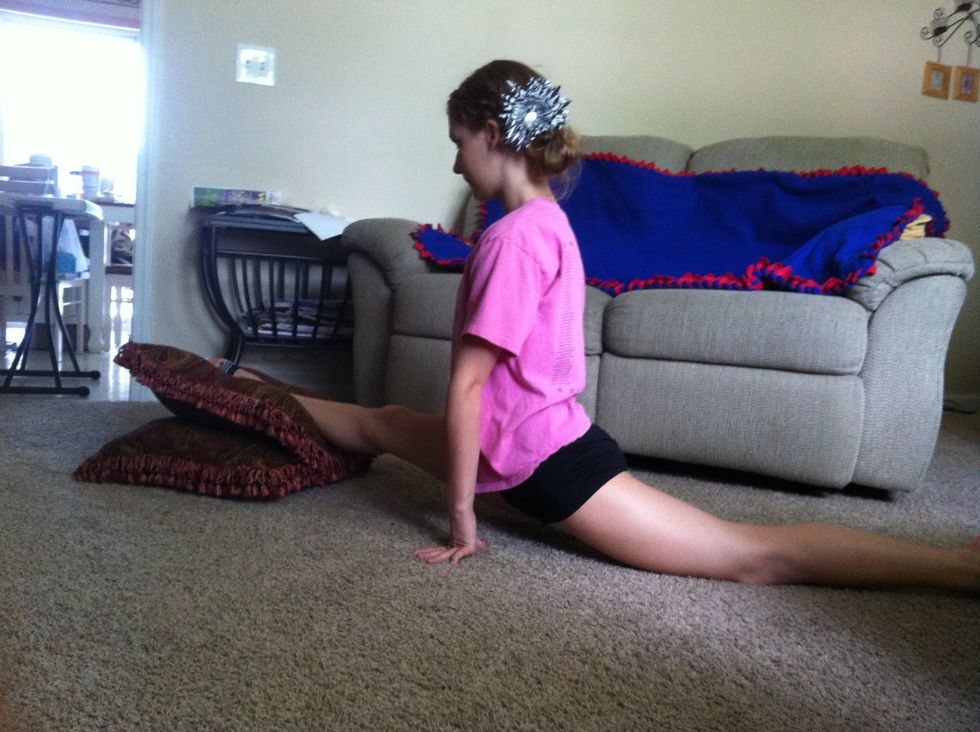 Over splits are a great thing to go. I use pillows or a box, mats, what ever you can find that is good for you. Make sure you legs are straight, you don't want to get in the habit of bad technique!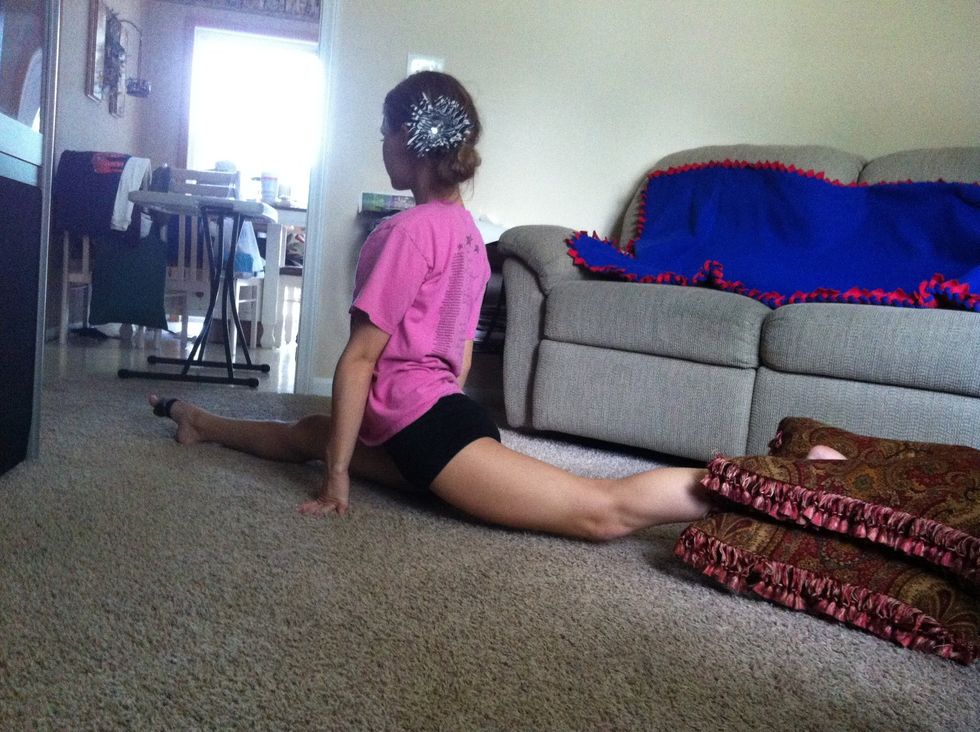 This is practicing bad technique. My back leg is bent and I am not stretching all the way through my leg on the front.
This is good. My legs are straight and my body is straight up and down.
Thanks for reading my guide(: I hope this helps your splits!
The creator of this guide has not included tools