How to do the riffle shuffle
This guide is designed to make you more impressive with cards
83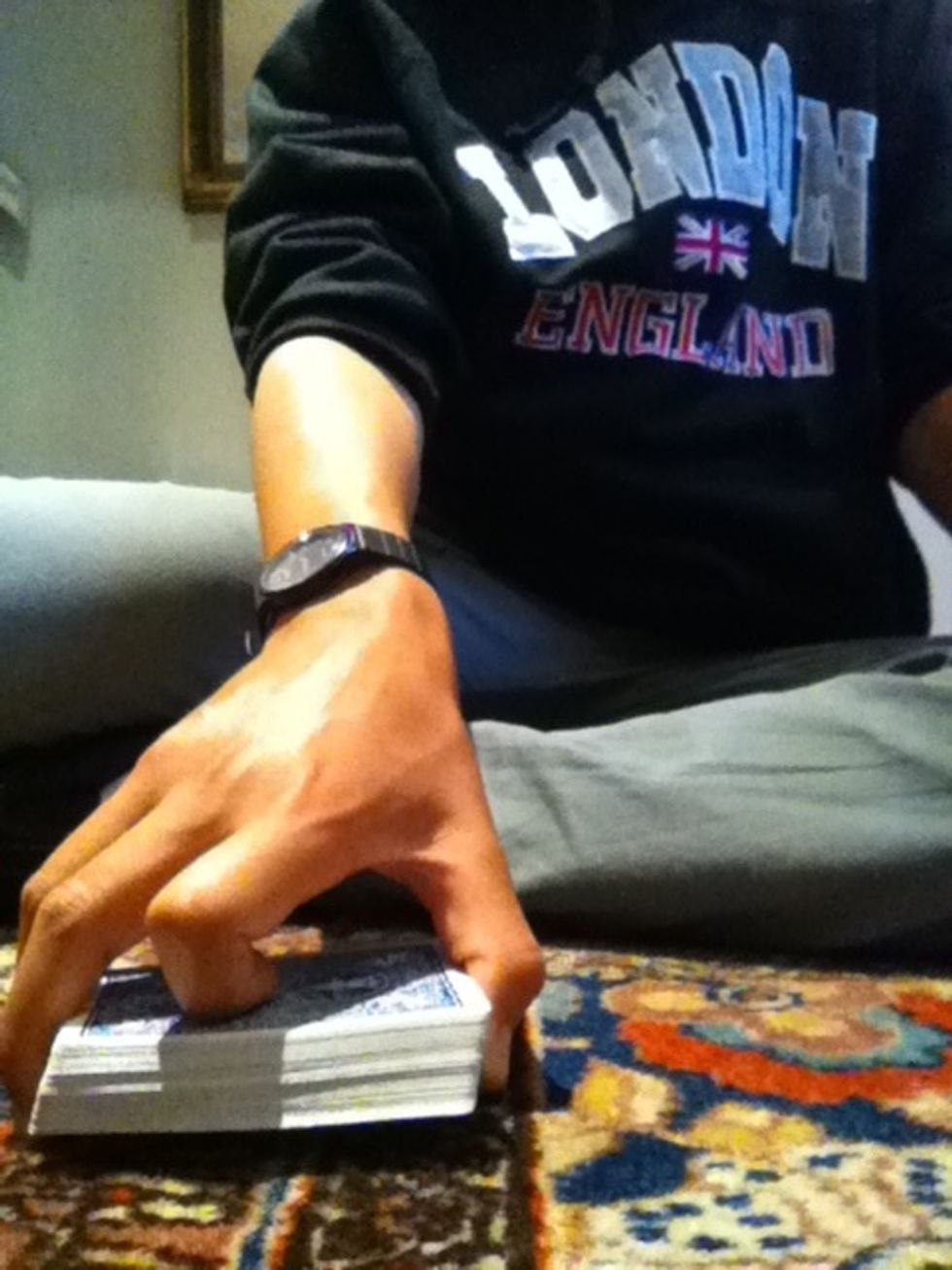 Hold the deck between your thumb and fingers with your first finger pushing down to add tension on the deck.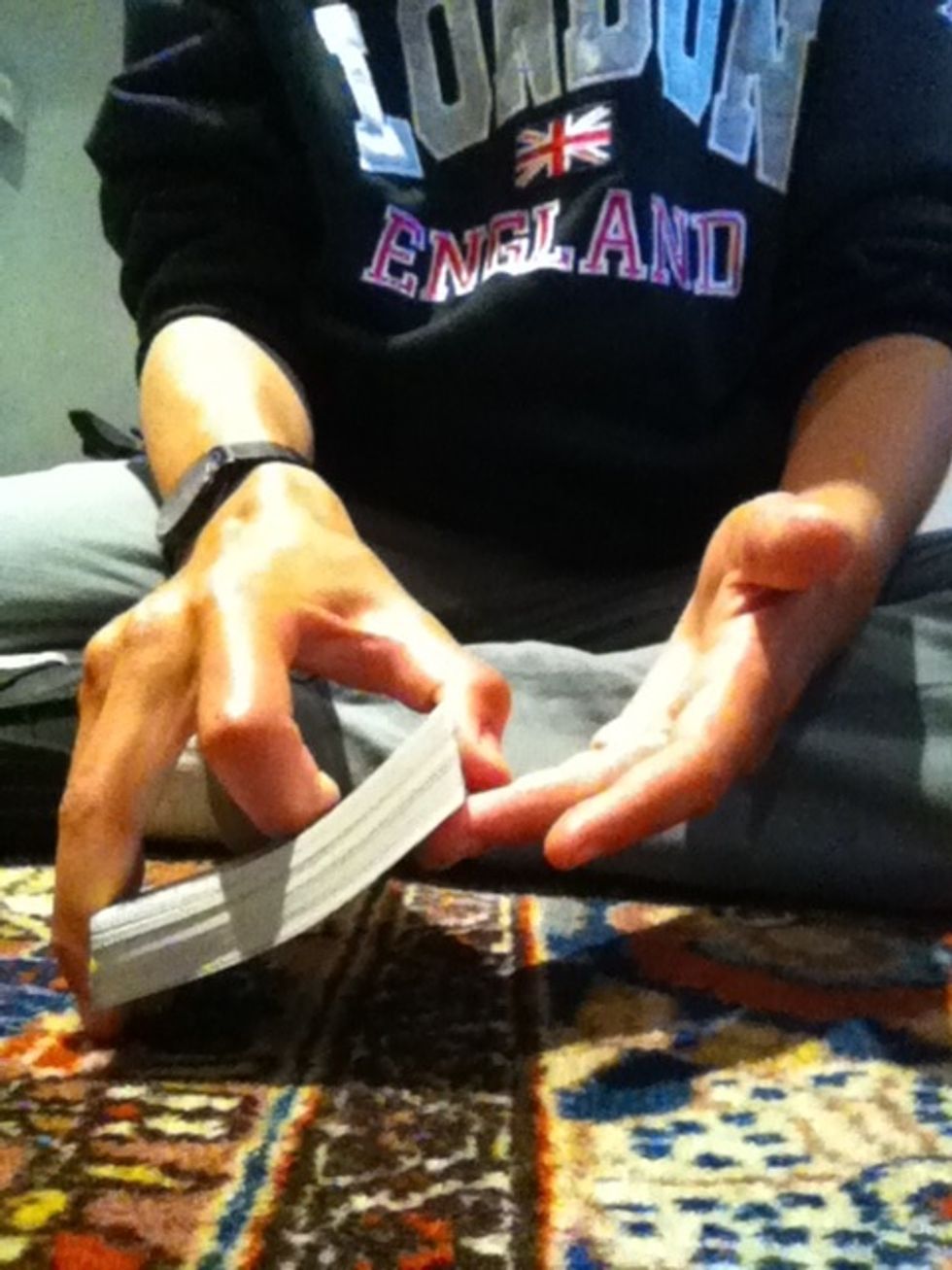 Bring your other hand up. Prepare to release the deck from your other hand.
Start to pull back your thumb while still pushing the deck with your first finger.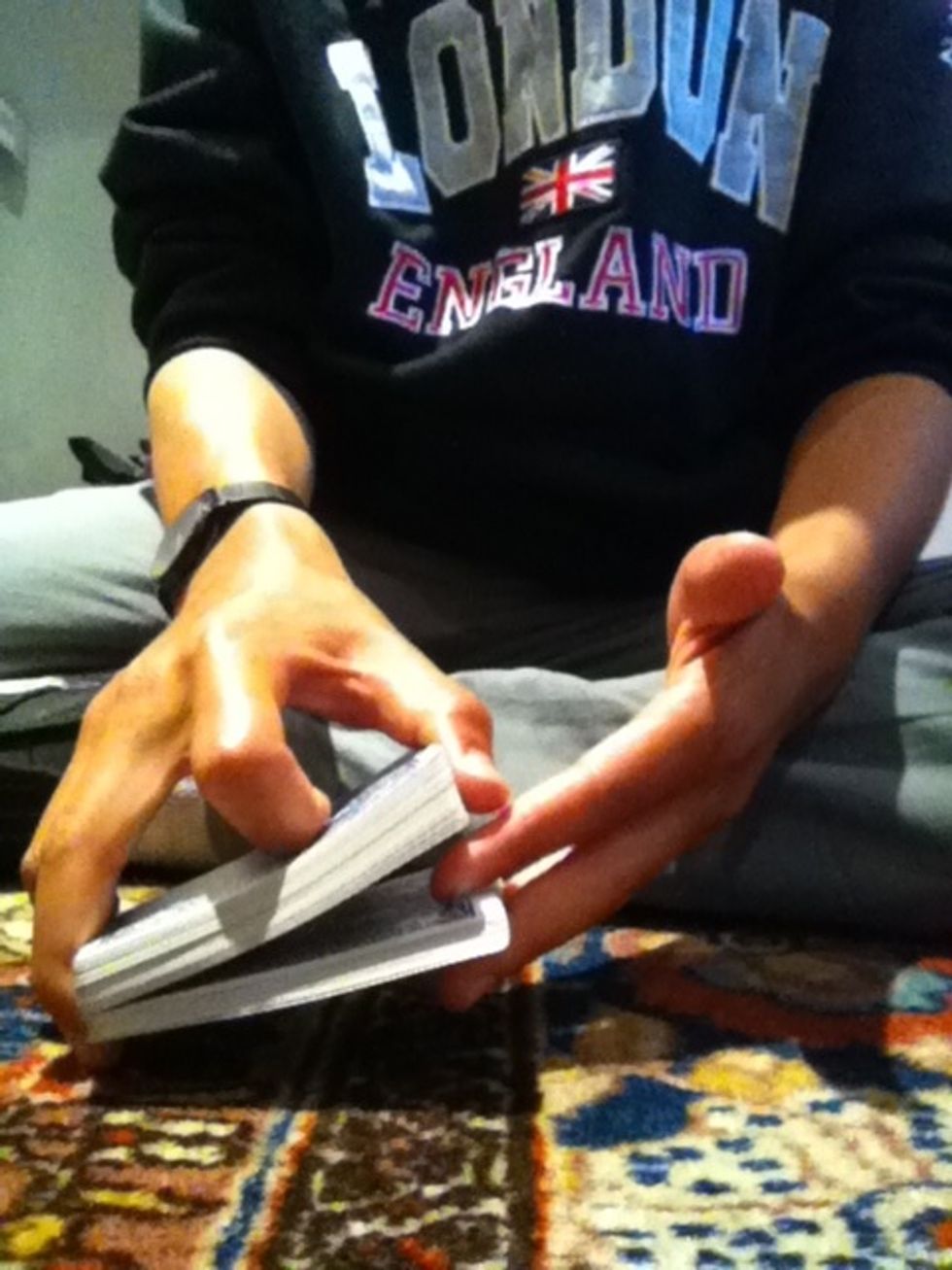 Stop at about half way and place your other hand's first finger over the part of the deck that you released (I should have released more).
Move your fist hand up...
So your other thumb can grab the portion of the deck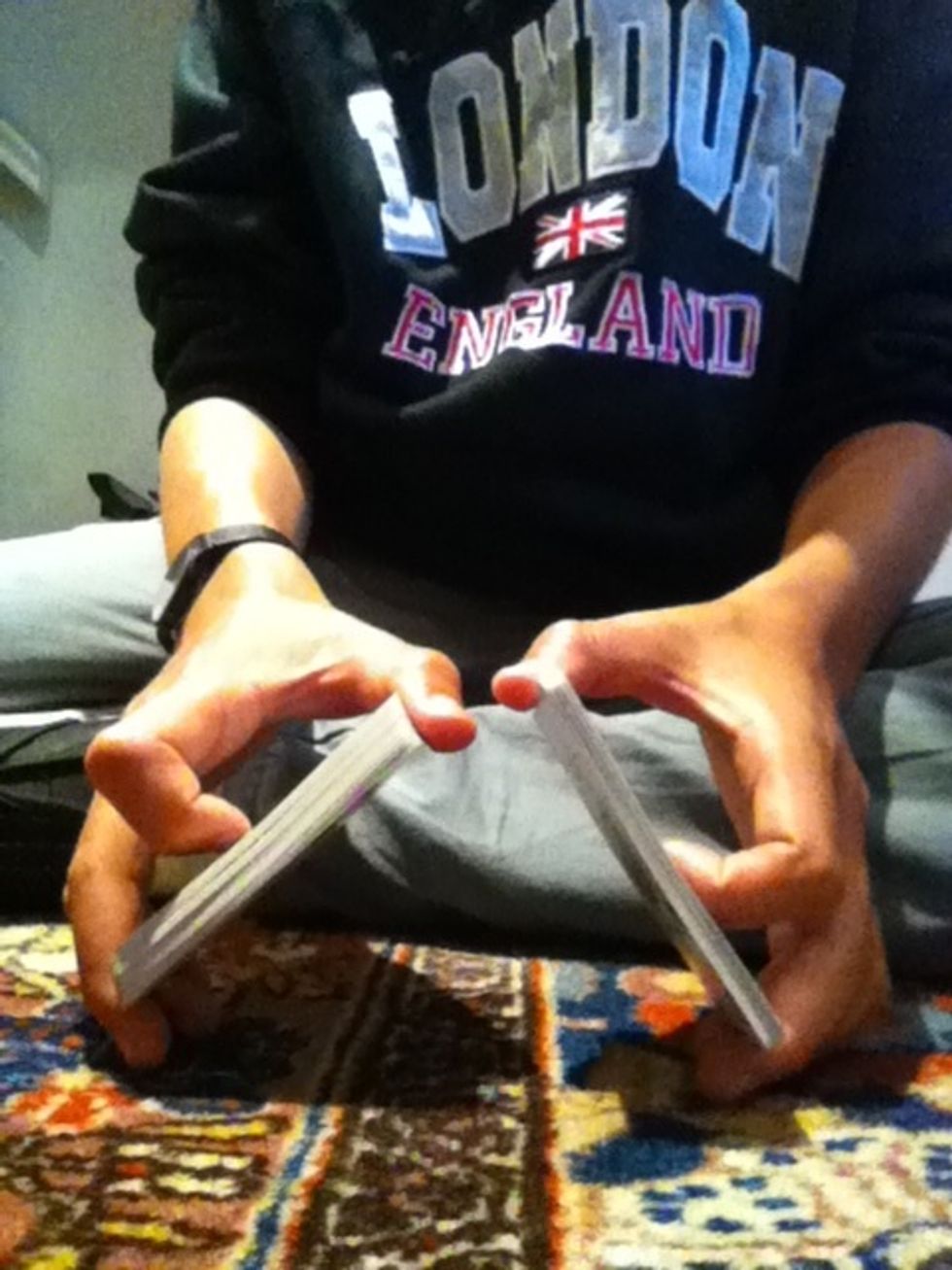 You now have the deck separated and ready to shuffle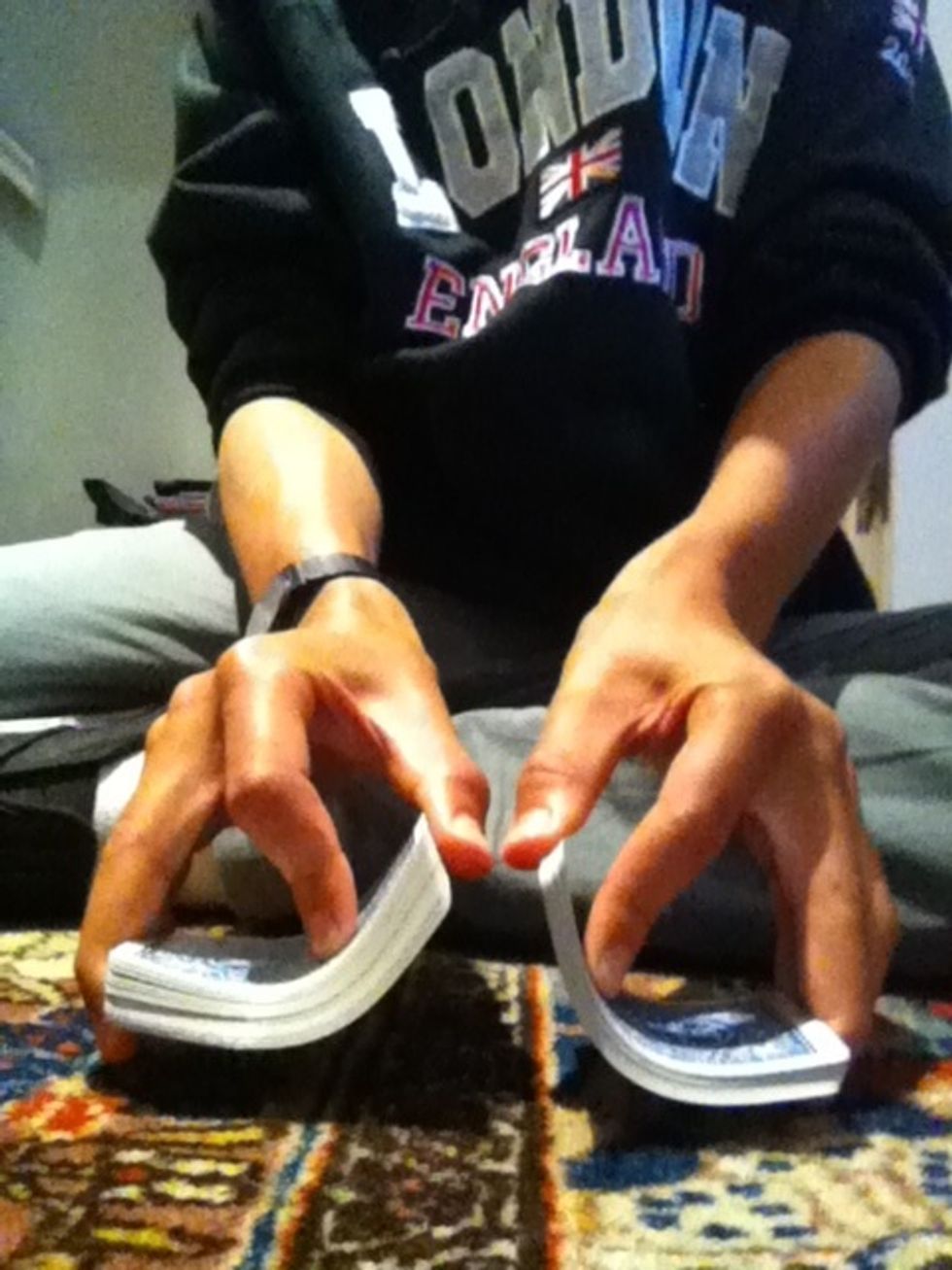 Start to push down hard with your first fingers to add lots of pressure to the deck.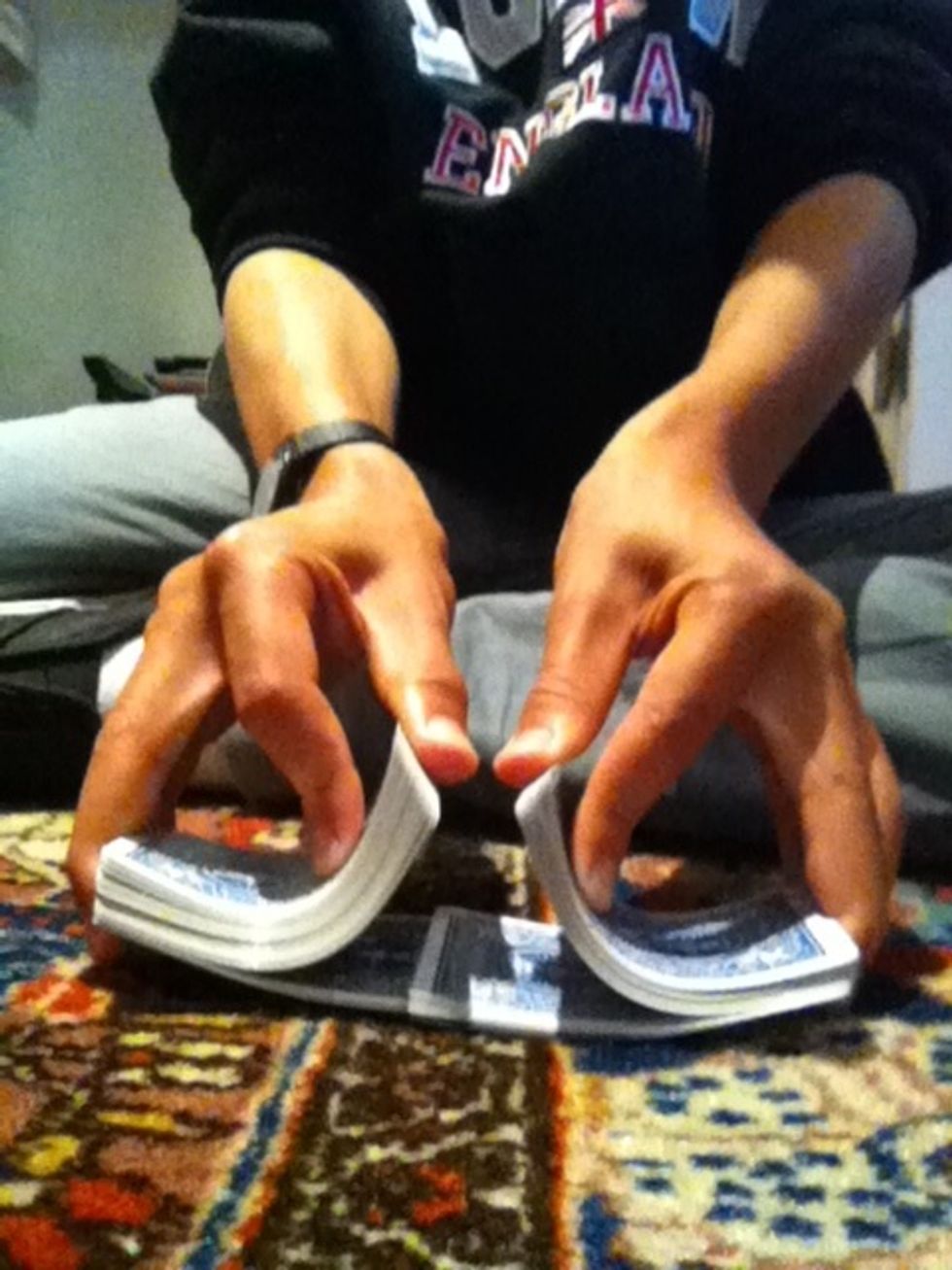 Slowly pull your thumbs up to release the decks at the same time. They should riffle together evenly.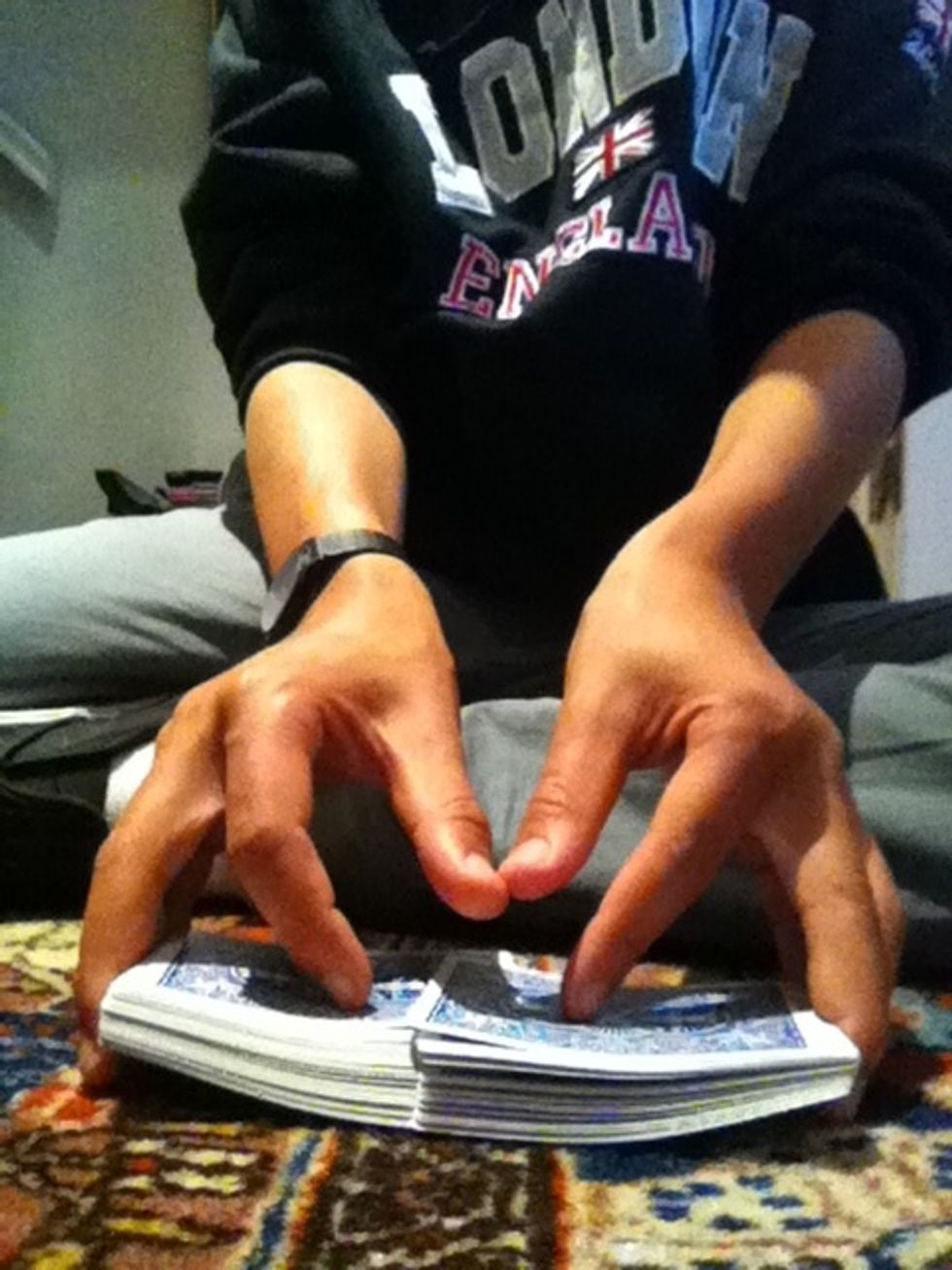 Finish the riffle and start to pull out your first finger.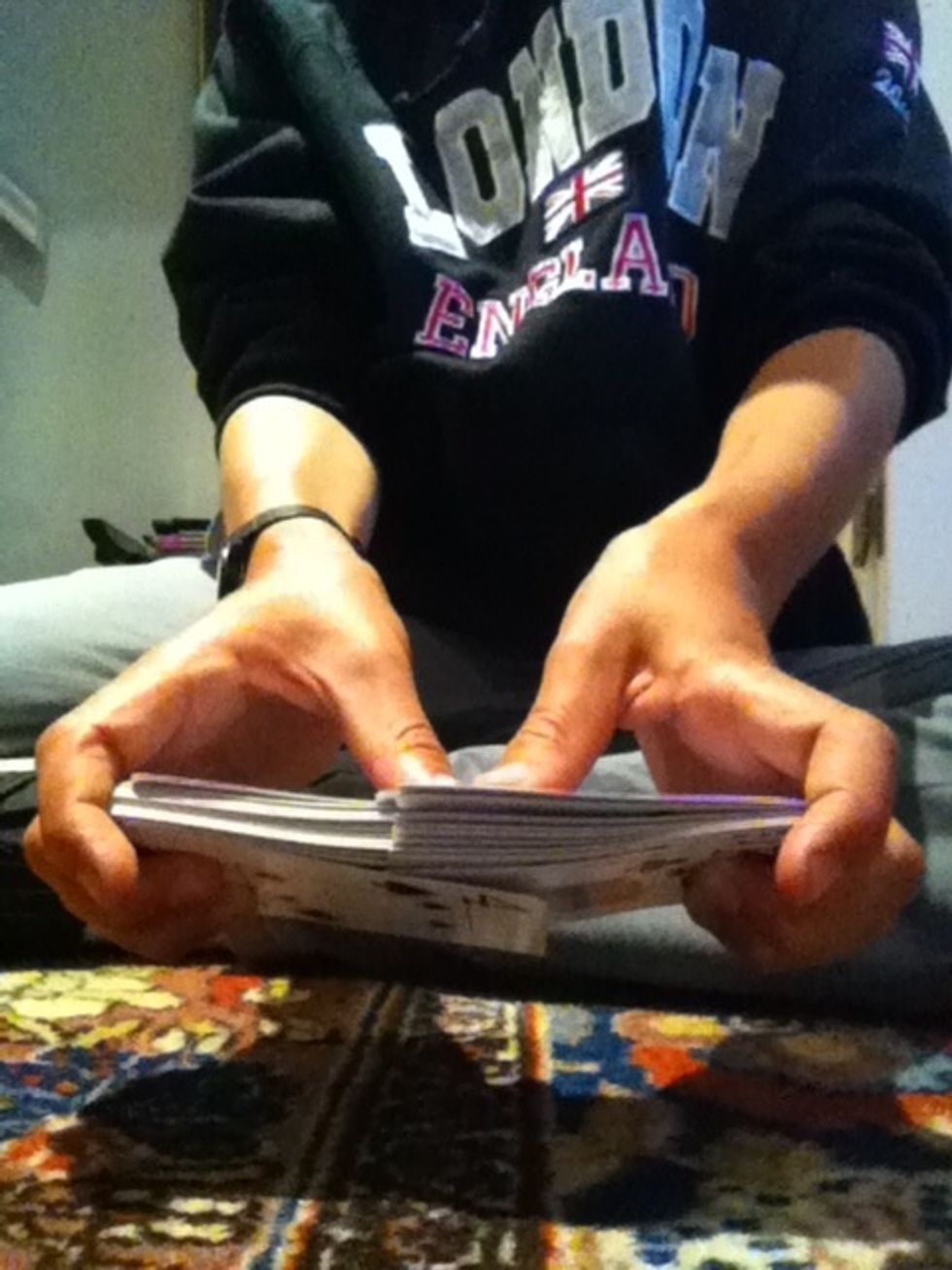 When the riffle is done keep your thumbs in the middle and curl your other fingers around the edges. Start to lift the deck.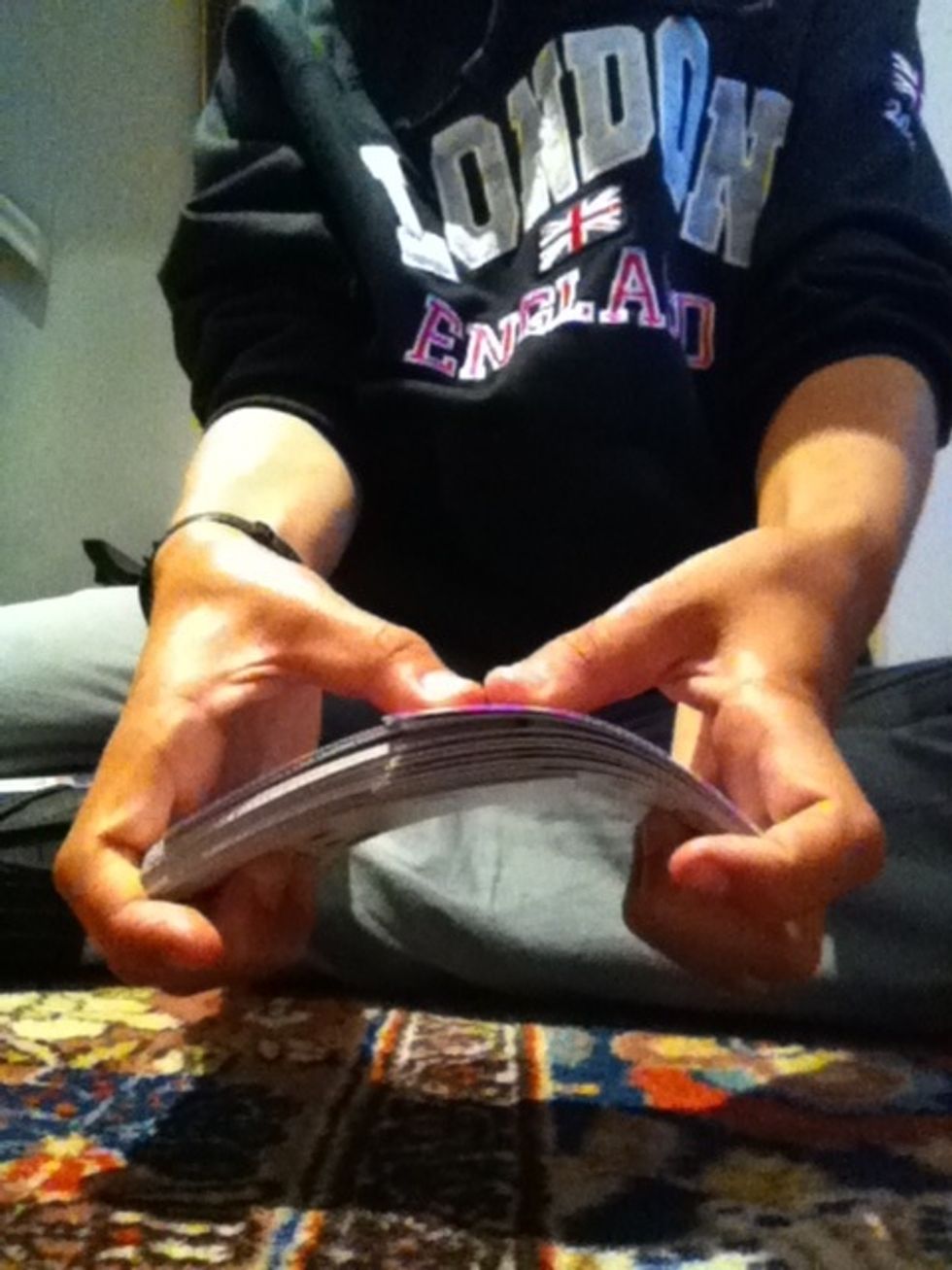 Start to curl it up like a bridge. Keep your fingers under it do that it doesn't come loose.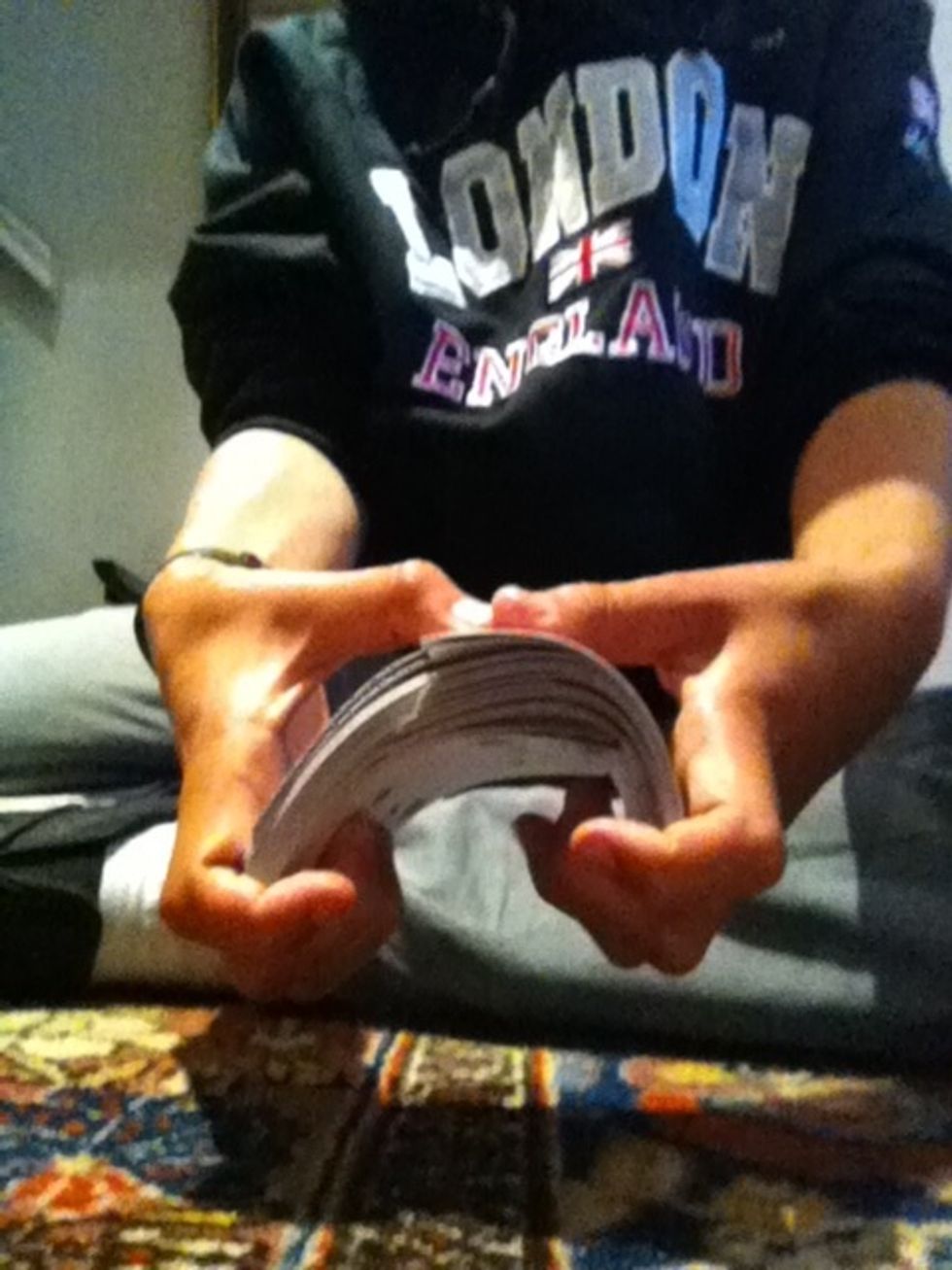 Bending and holding,
And when you reach a good point. Relax your fingers and the deck should fall neatly into your hands.
You now know the riffle shuffle! More guides coming soon!