I'm using Revlon's really red, Estée Lauder's rich red,Barbara Daly's eye shadow bon bons and Chambor's lip tattoo liner. you can use any shades of red from any brands.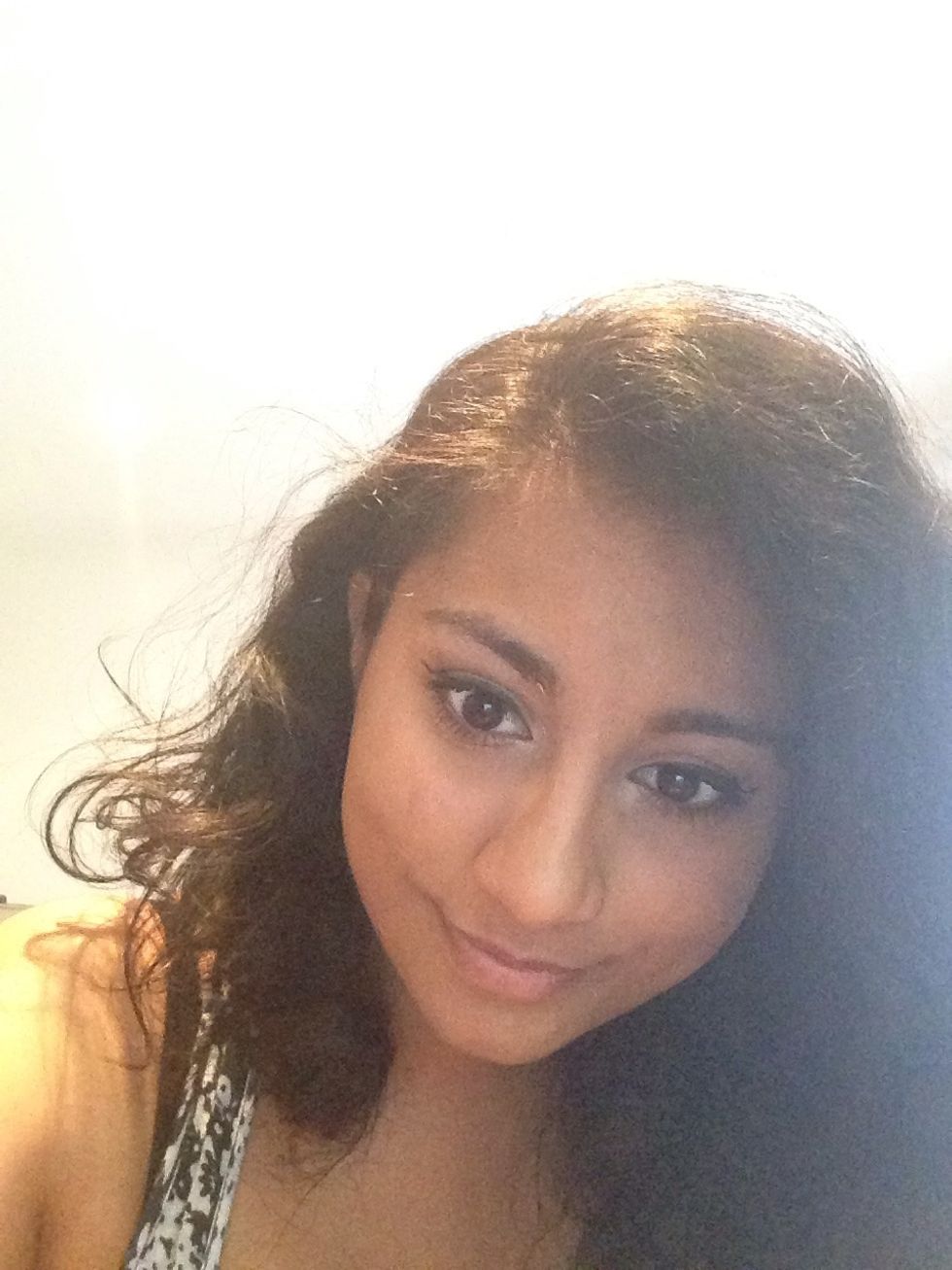 You might want to turn your screens into portrait because I can't take good pictures.
line your lips with your lip liner and apply the darkest shade of red close to the edge of your lips.
Then using the lighter shade fill in all the gaps.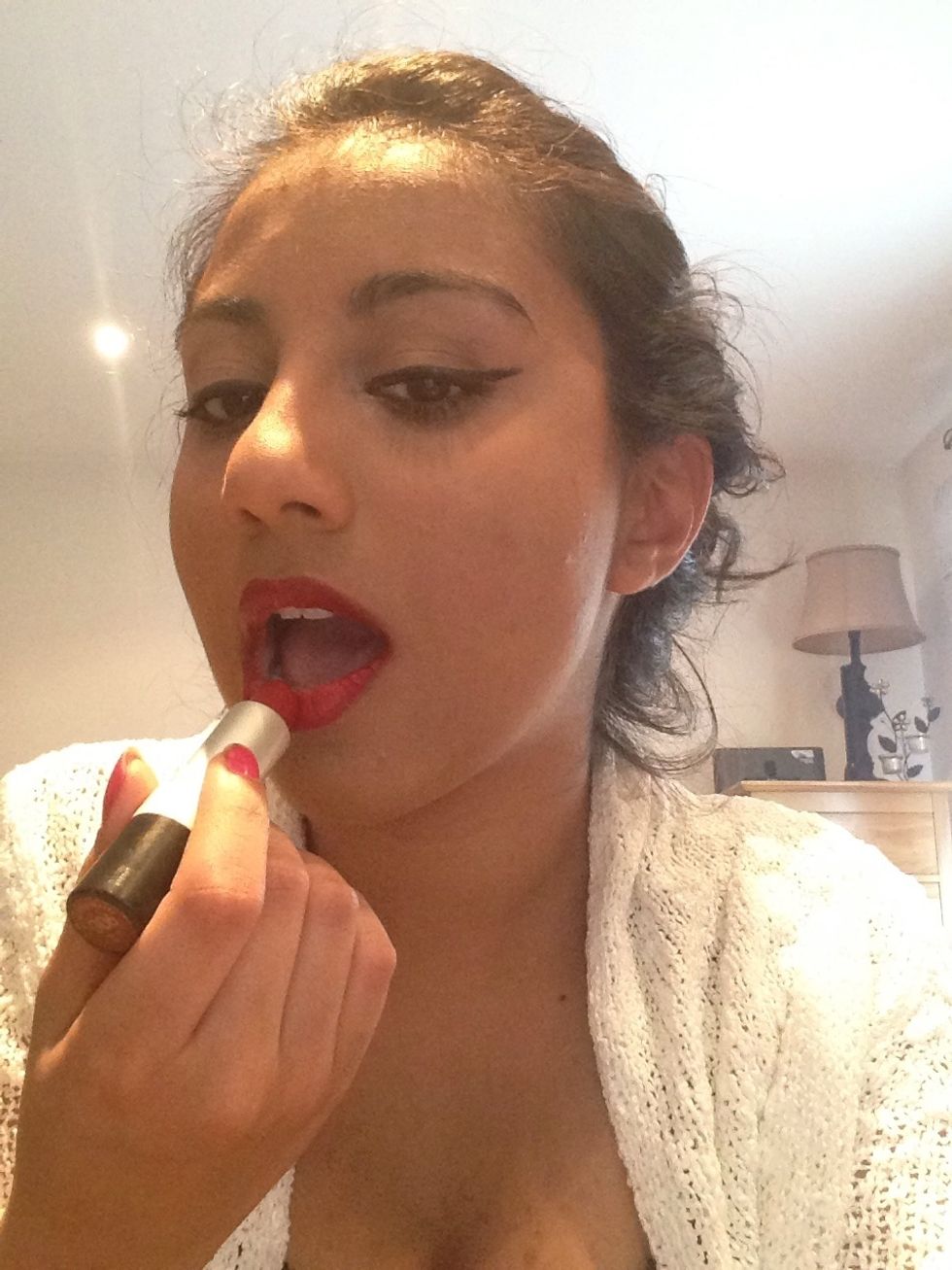 I do a thick coating because my lips are quite dark.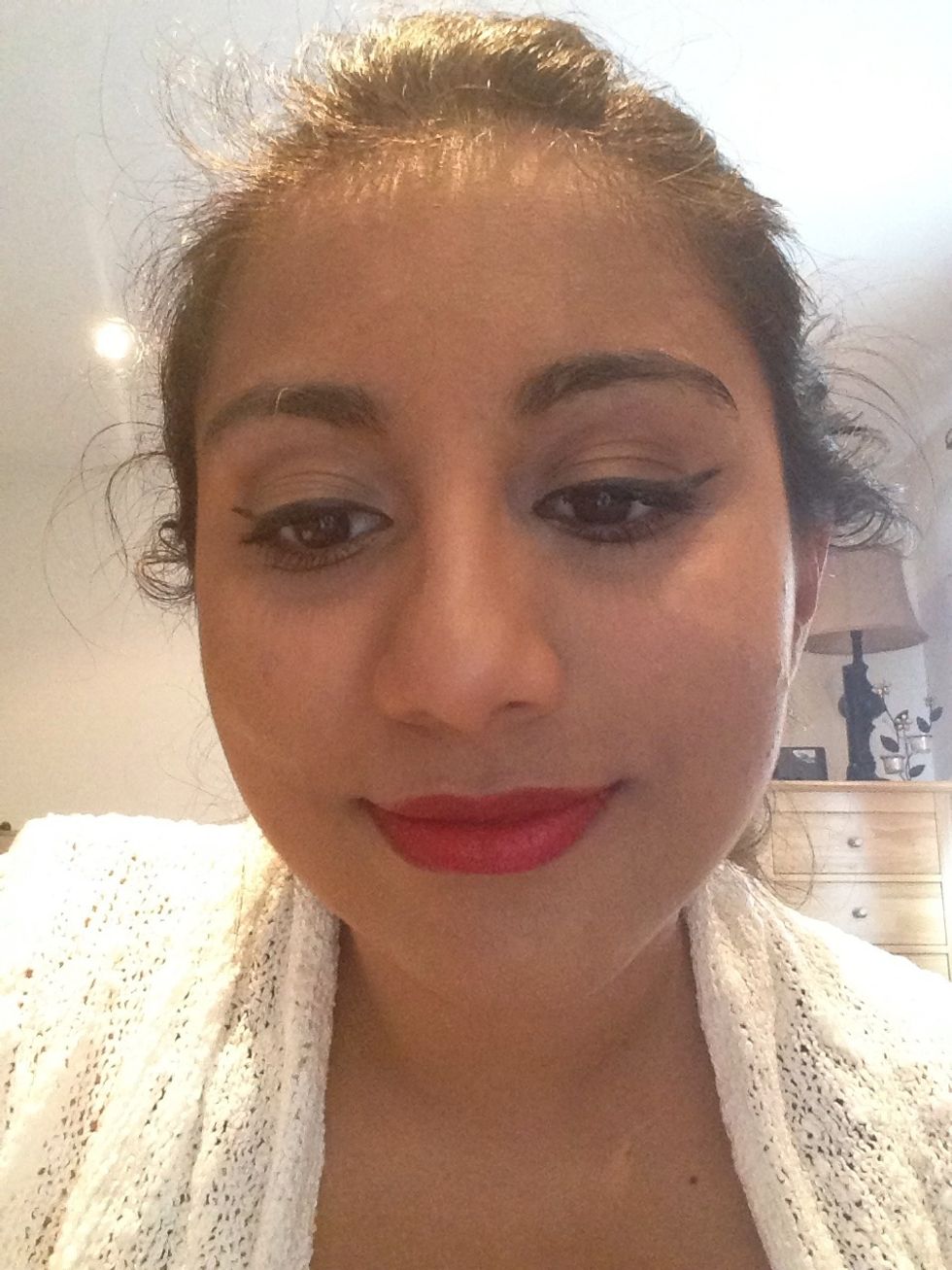 Then blot and neaten the edges and blend the colours using your fingers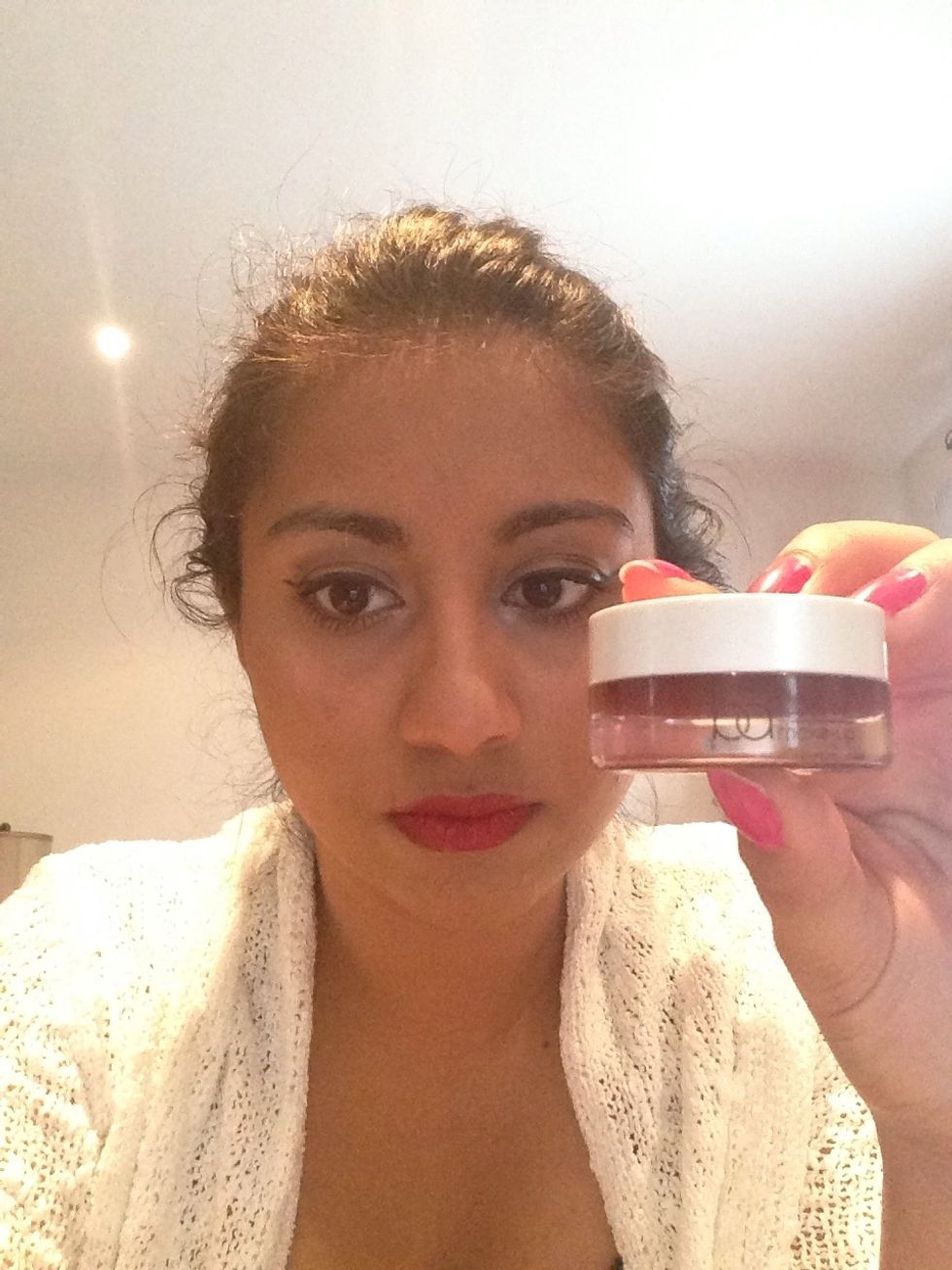 This part is optional but I like this lipgloss by Barbara Daly and its not sticky at all.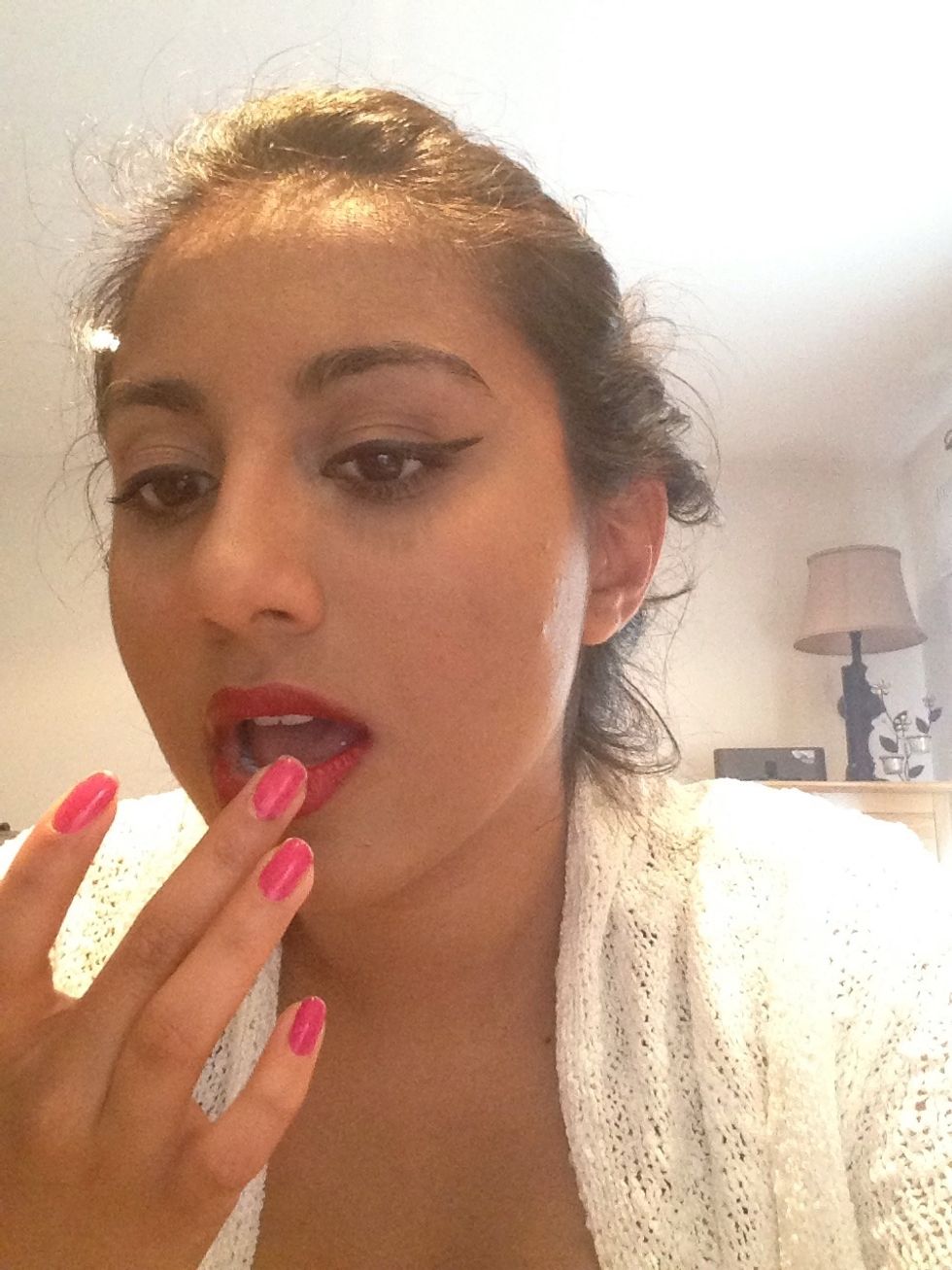 blot the lipgloss in the inner part of your lips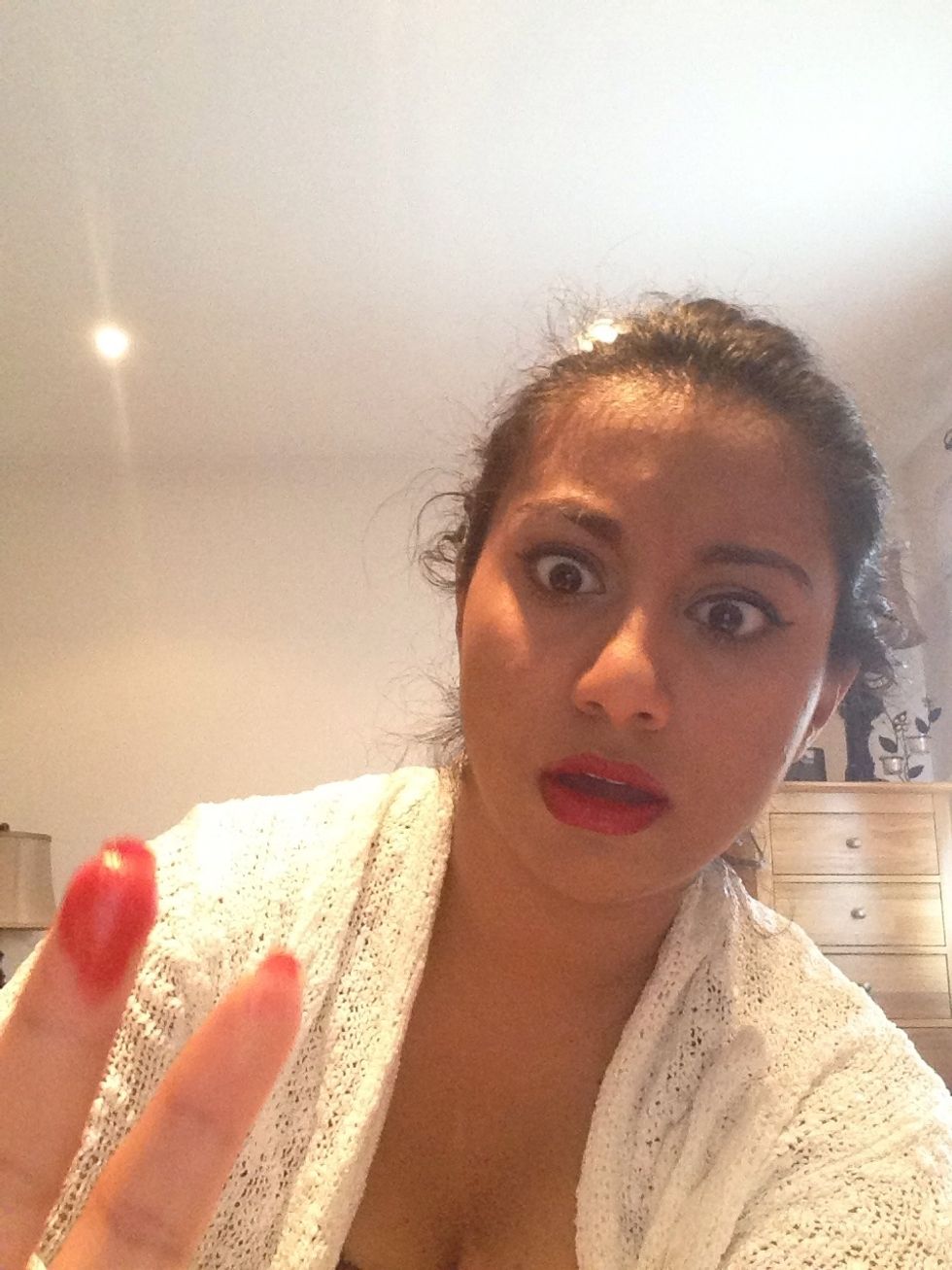 It is very pigmented so you don't need too much otherwise it will look like you've cut open your finger.
add the pink shade to the centre as a highlight
And then pout and feel more confident
Red lipstick
Red lip liner
White or pale eyeshadow