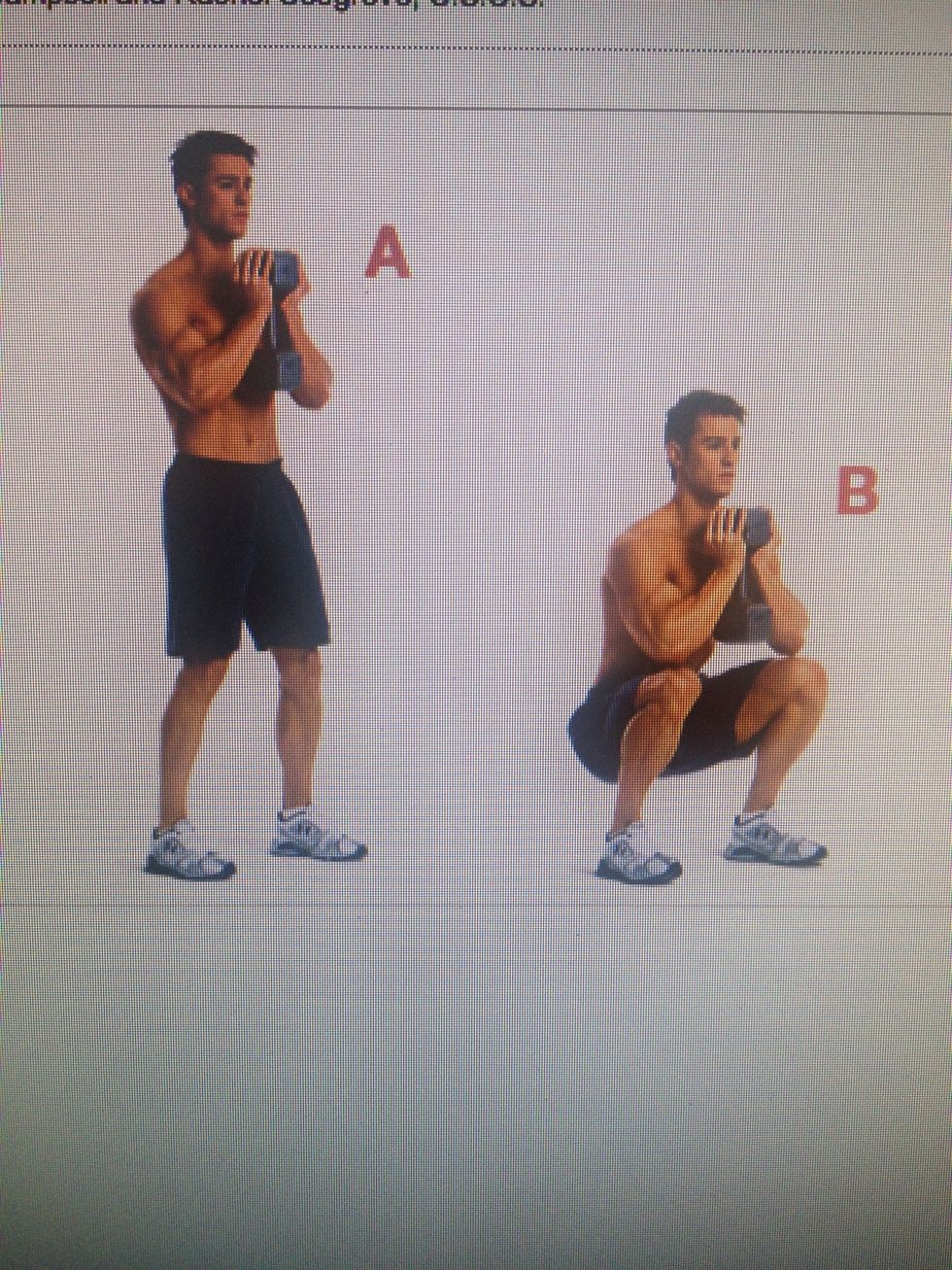 Hold dumbbell in front of chest. Keep back naturally arched, push hips back and lower body until thighs are parallel with floor.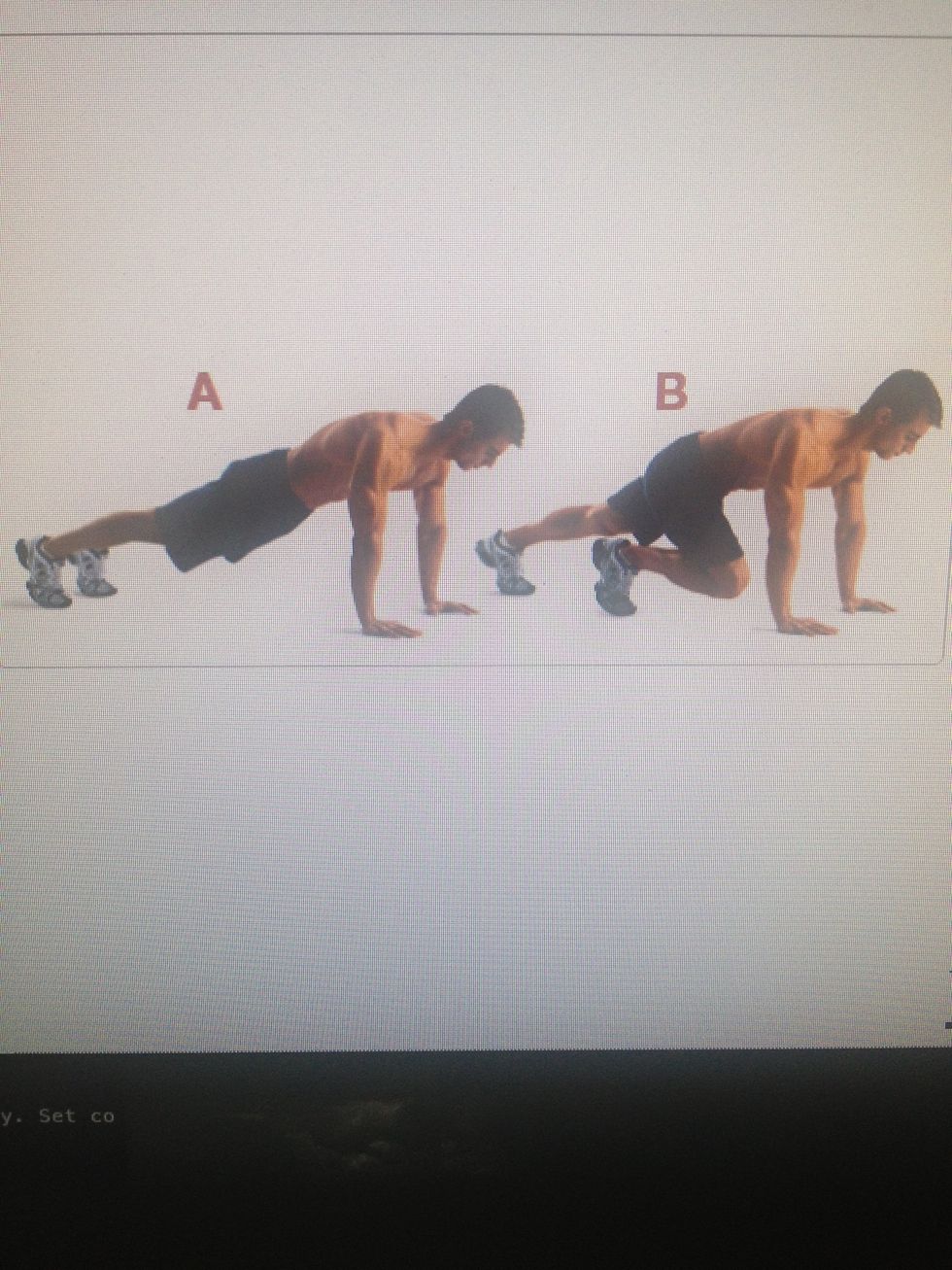 Without allowing your lower back posture to change lift right foot off floor and move right knee towards chest. Return to original position and repeat with left leg/knee.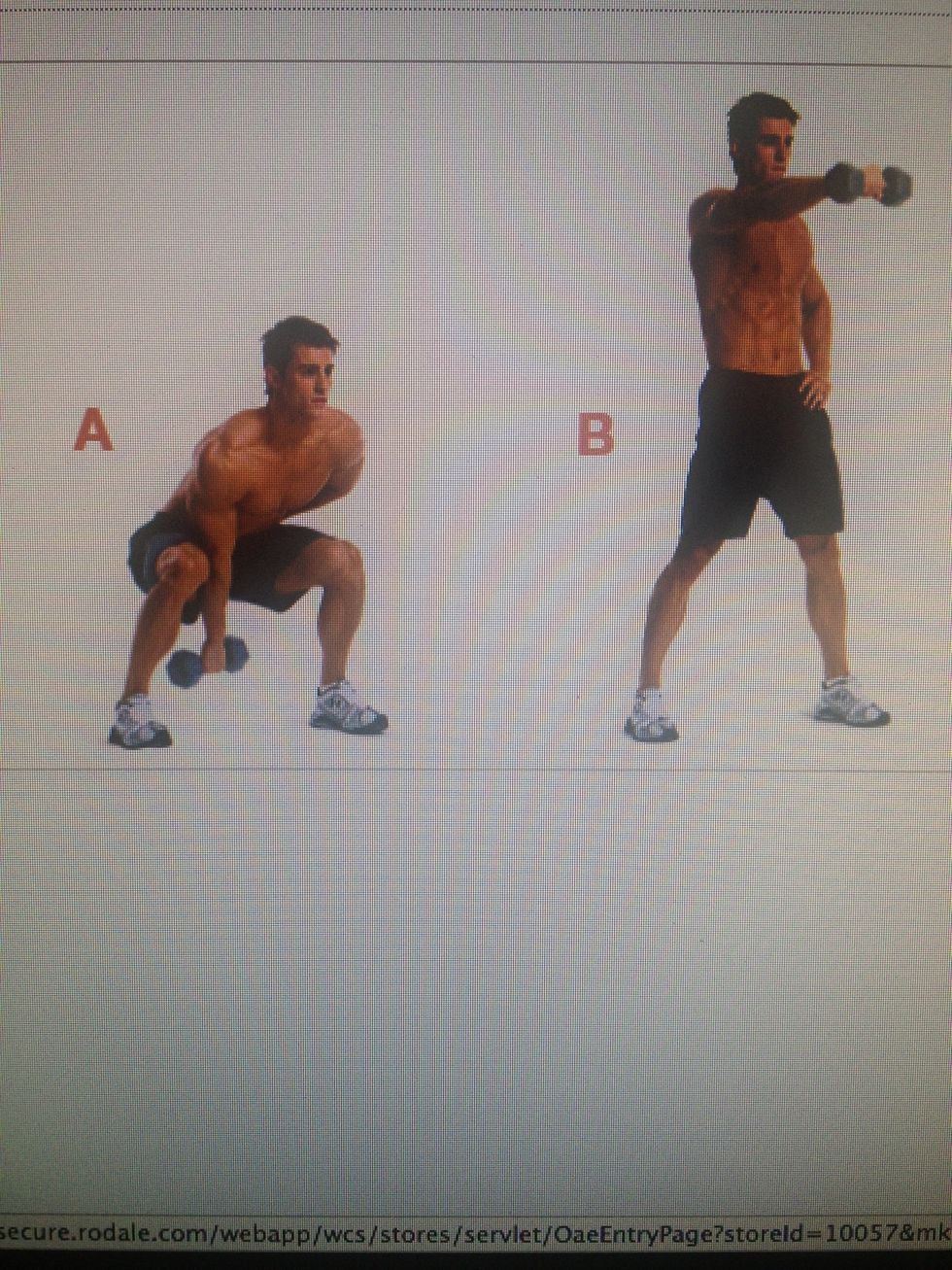 Start standing. Without bending lower back, bend at hips and knees and swing dumbbell between legs. Keep arm straight, thrust hips forward and swing dumbbell to shoulder level. After 30sec switch arms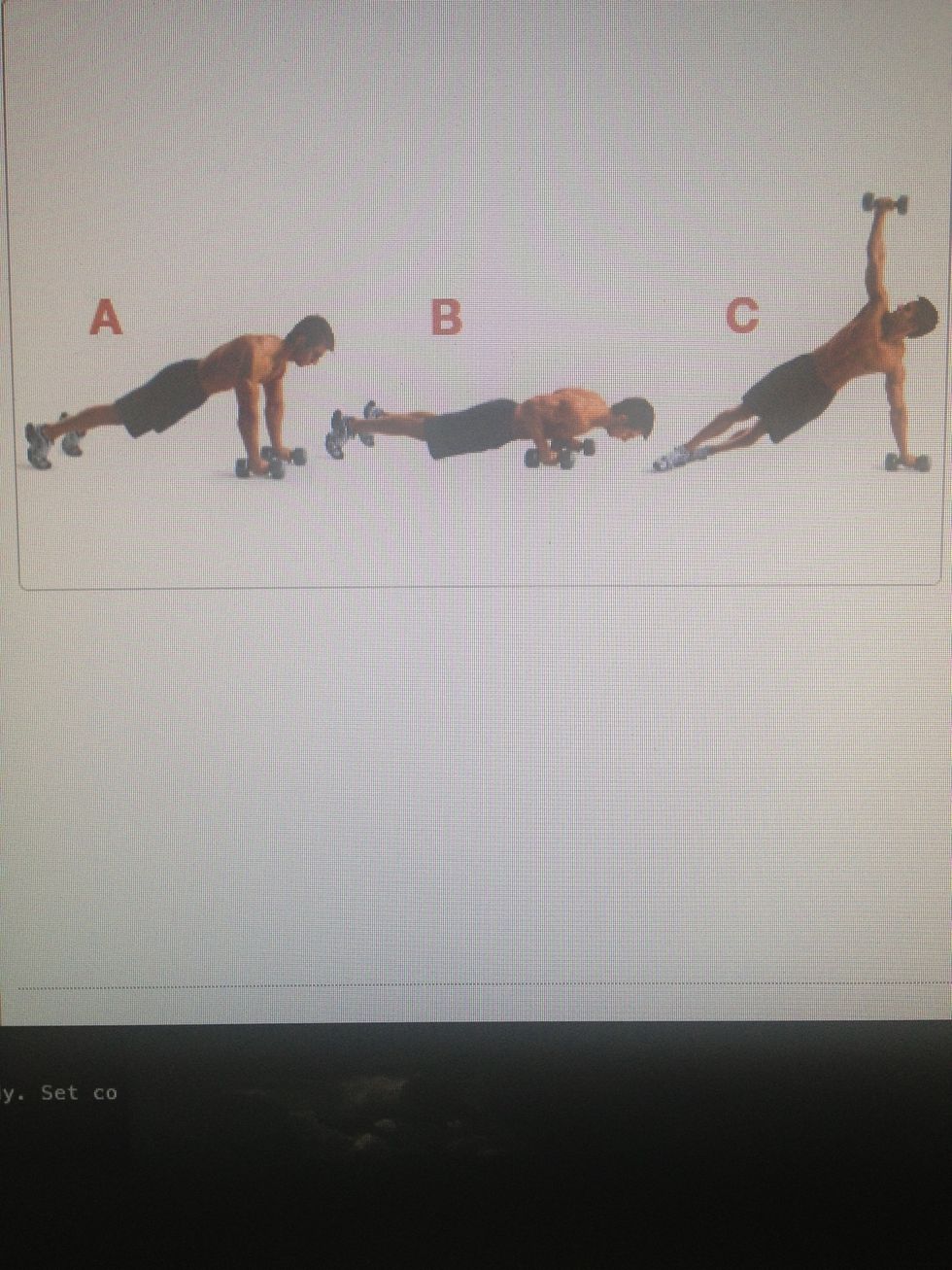 Start in push-up pos. Lower like you're doing a push-up then as you lift back up lift your right hand above your body forming a T shape. Return to original position and repeat for left side.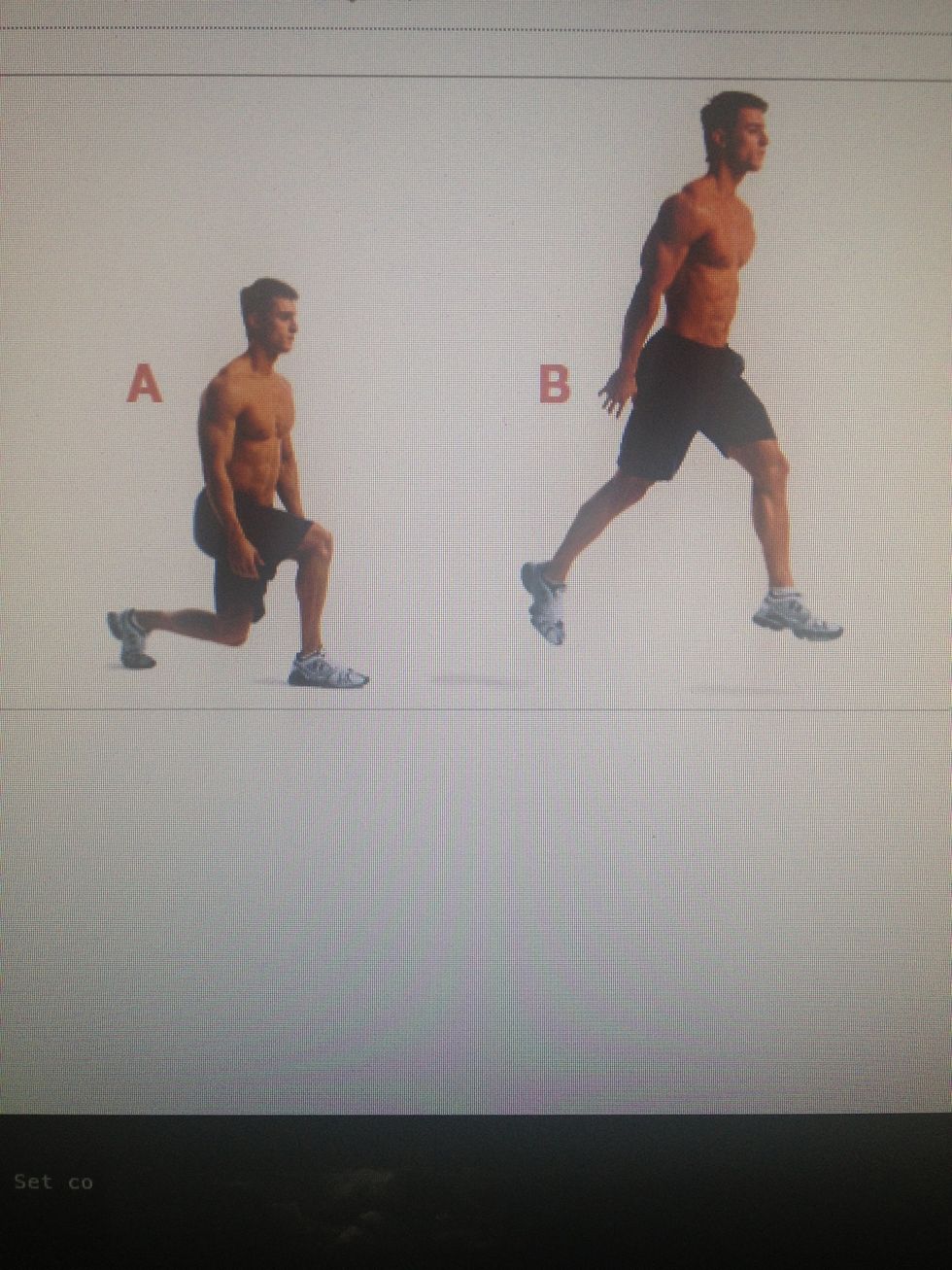 Keeping torso upright, bend knees and lower into a lunge. Now jump, scissor your legs and descend with other leg forward into lunge and repeat.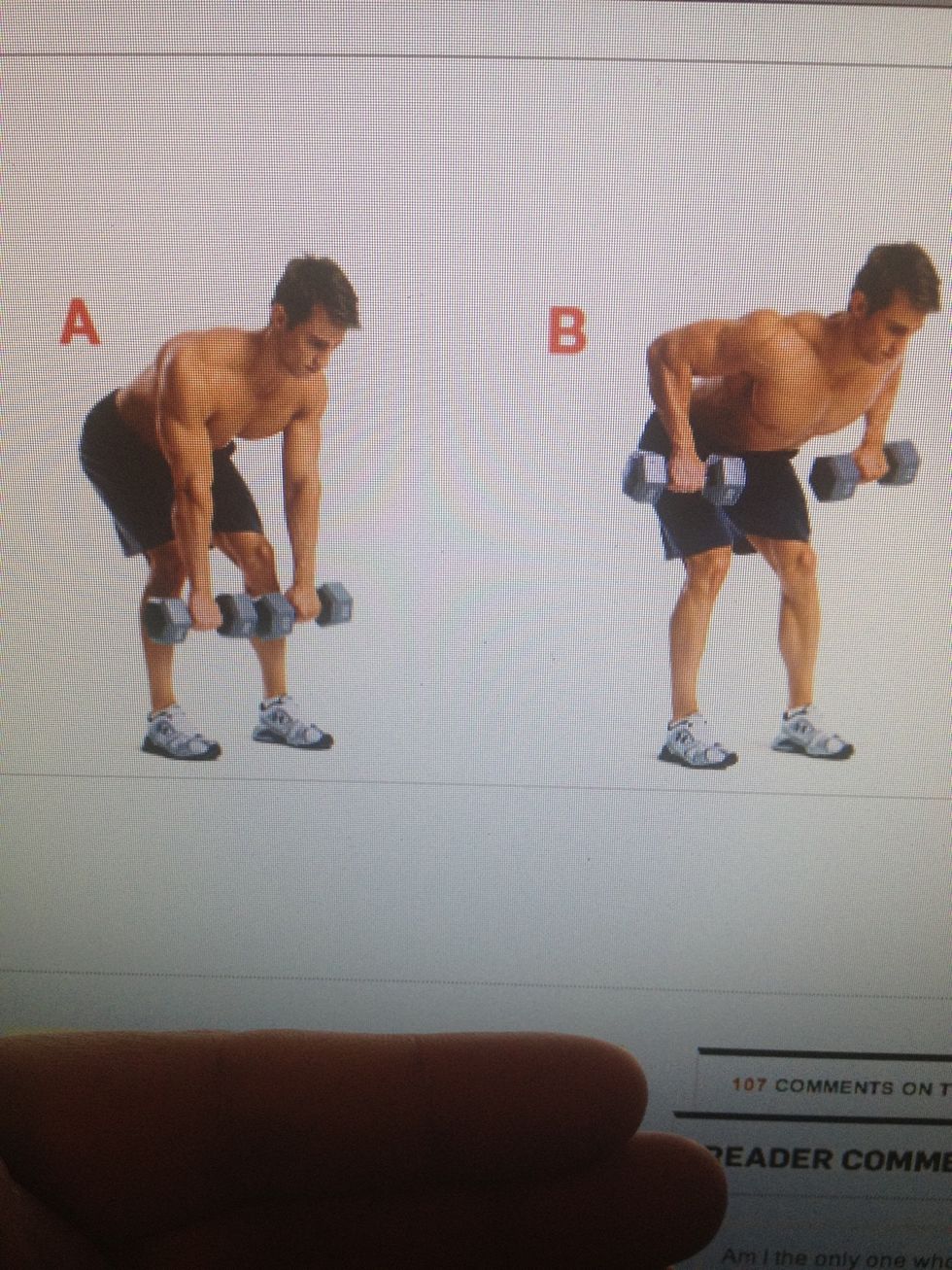 Bend at hips but do not round your back. Let dumbbells hang at arms length. Row weights upward by raising upper arms and squeezing shoulder blades together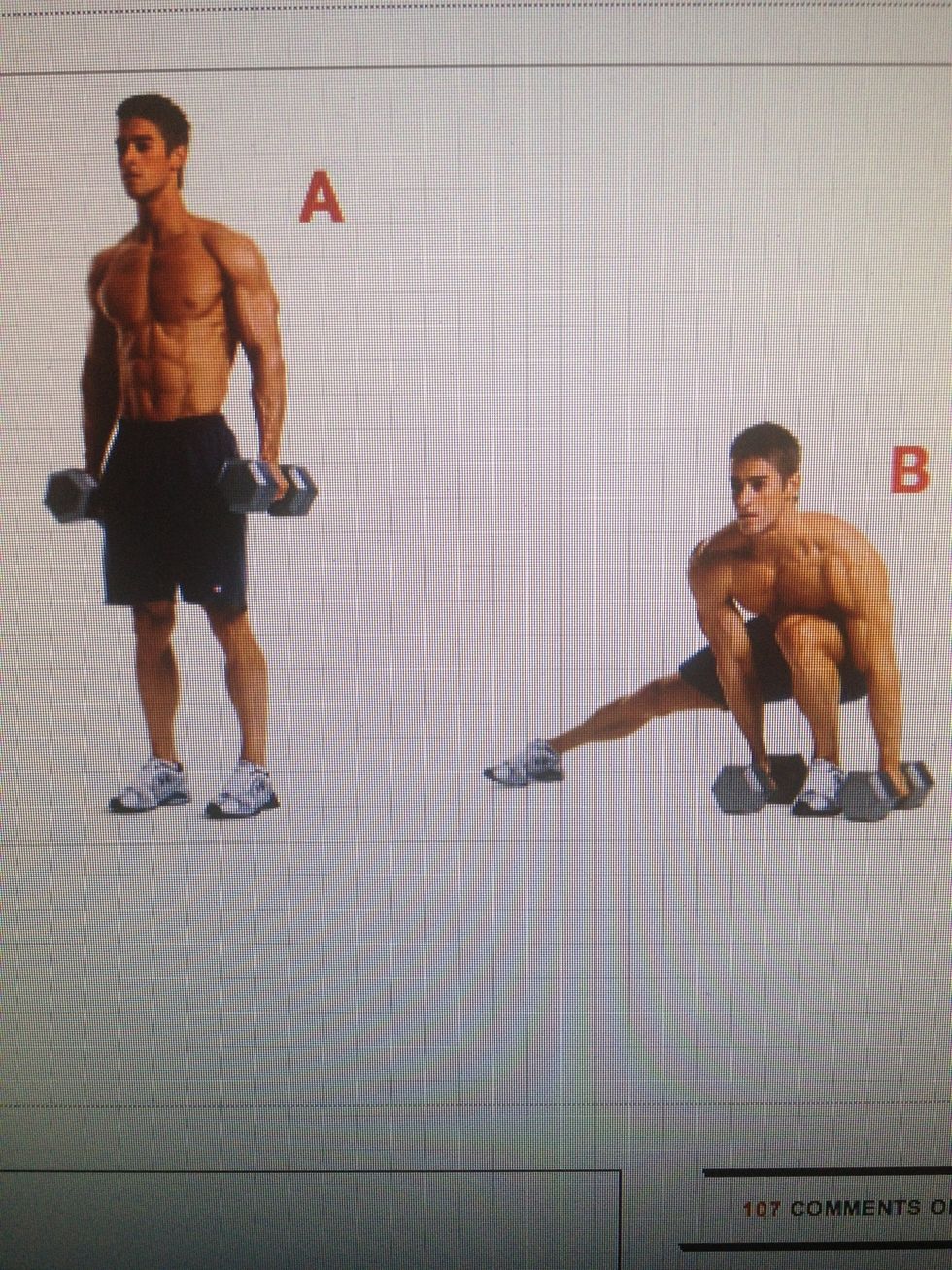 Do each side 30 sec then switch
The creator of this guide has not included tools