Start out with the blank piece of paper. Then fold it in half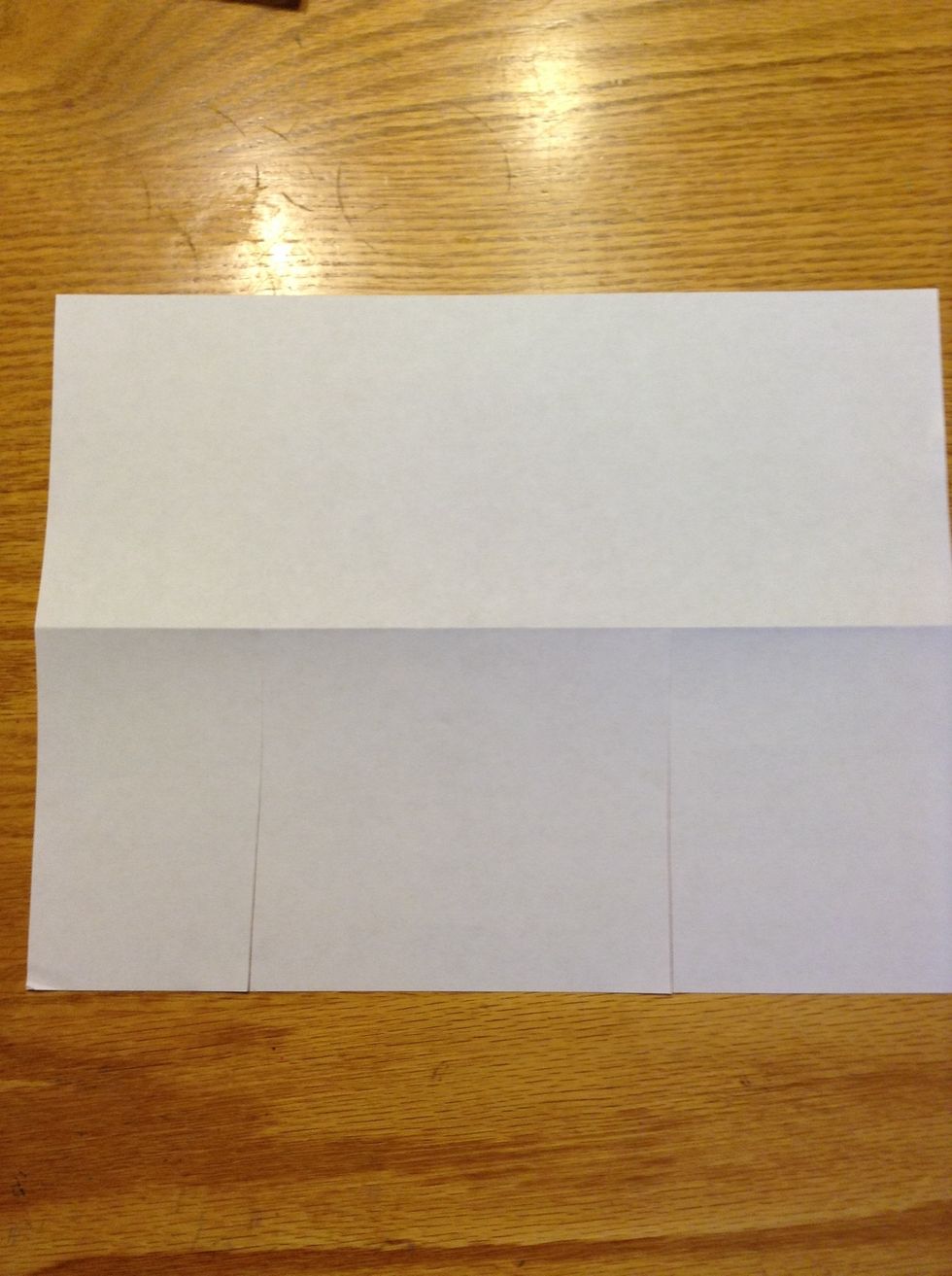 Make two cuts that go up to the creased line on the bottom half of the paper.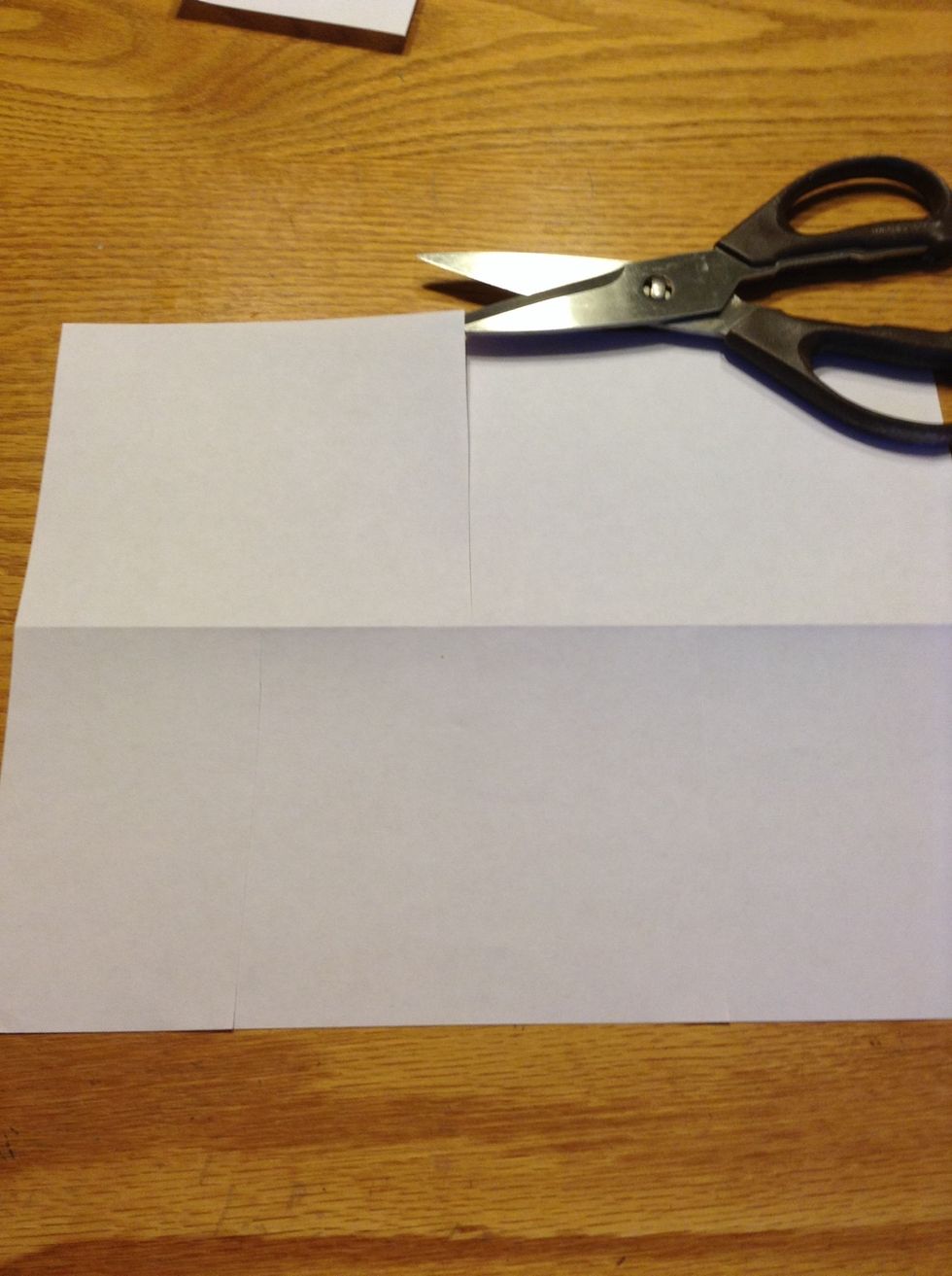 Then make a cut on the top half of the paper that goes down directly in the center of the two bottom cuts. Make sure that the cut goes all the way down to the crease.