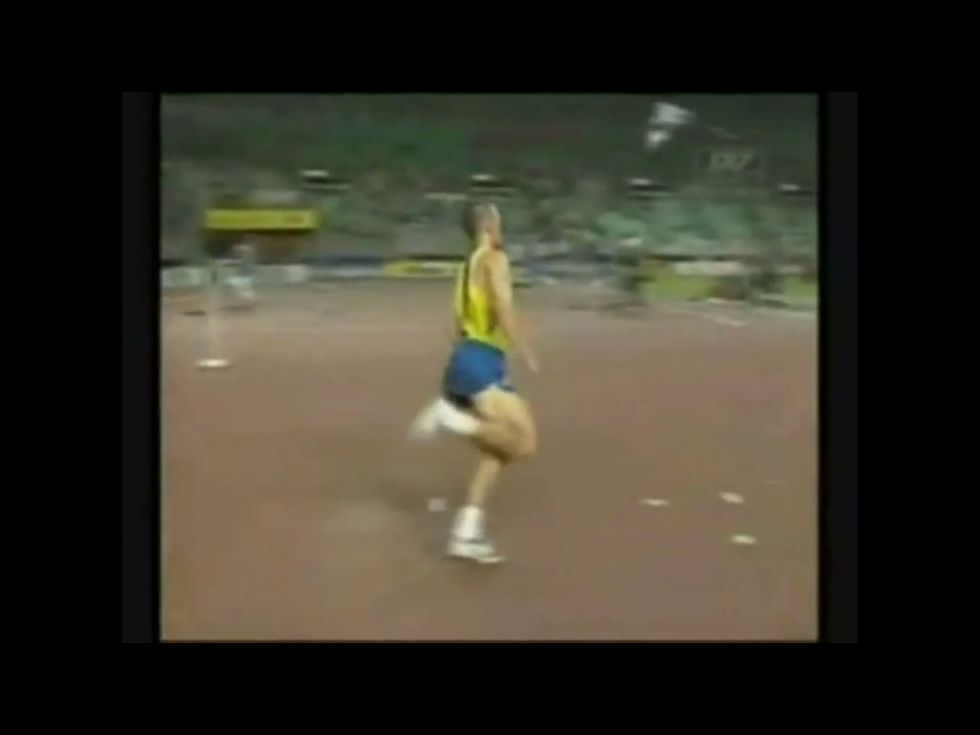 Approach the bar with a curved run up. It should be like a "J" shape.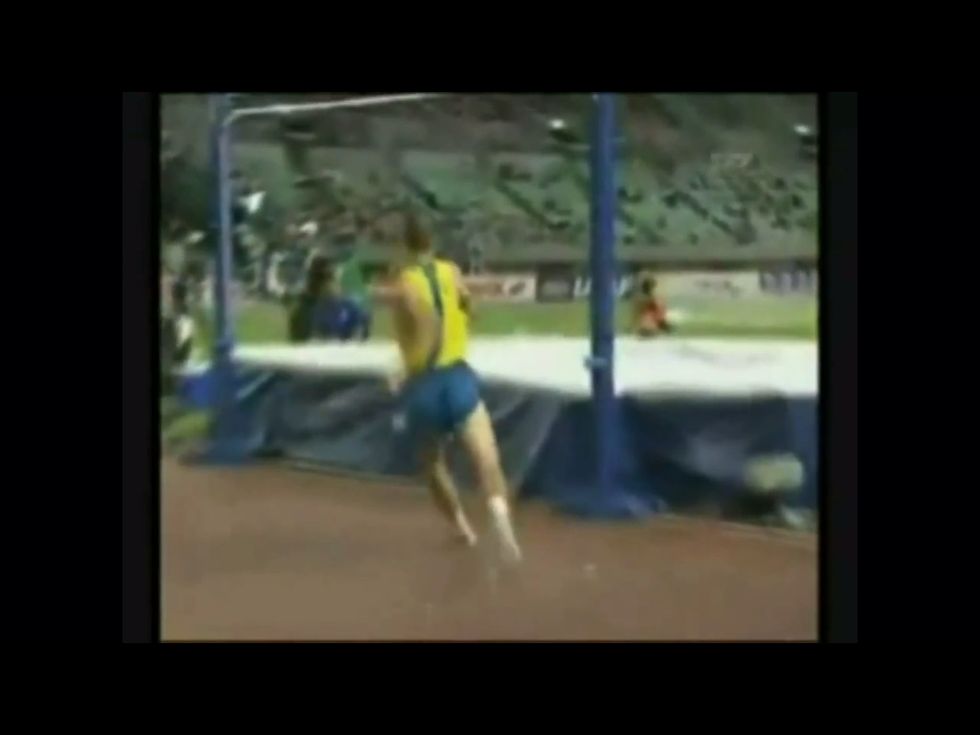 Plant the foot furthest away from the bar and lean away from the bar.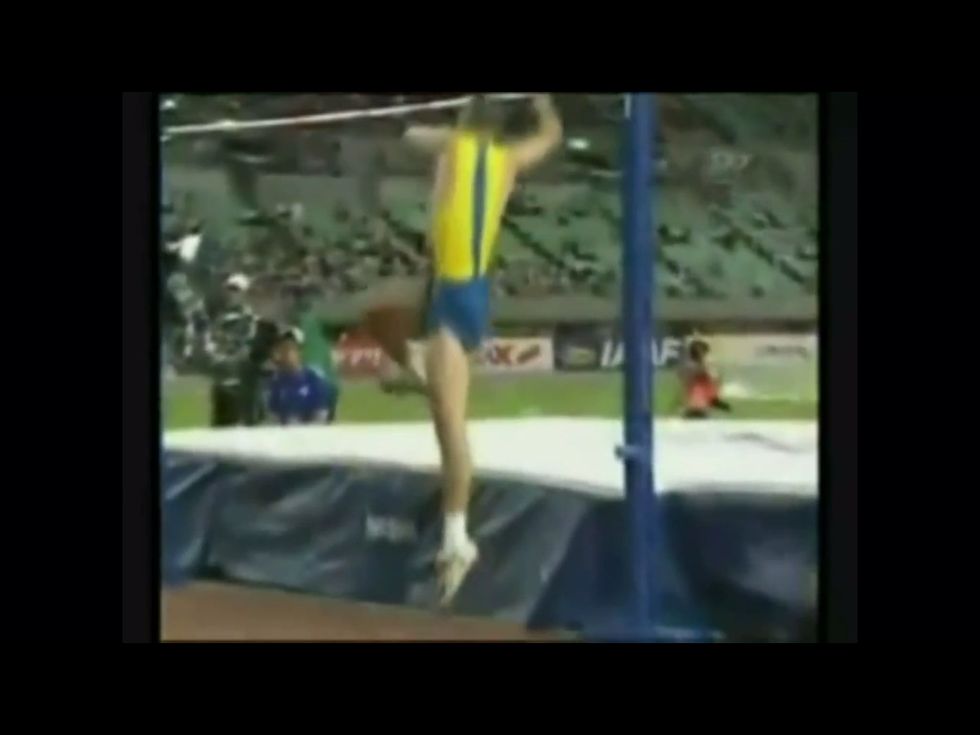 Drive your inside knee and both arms up for height.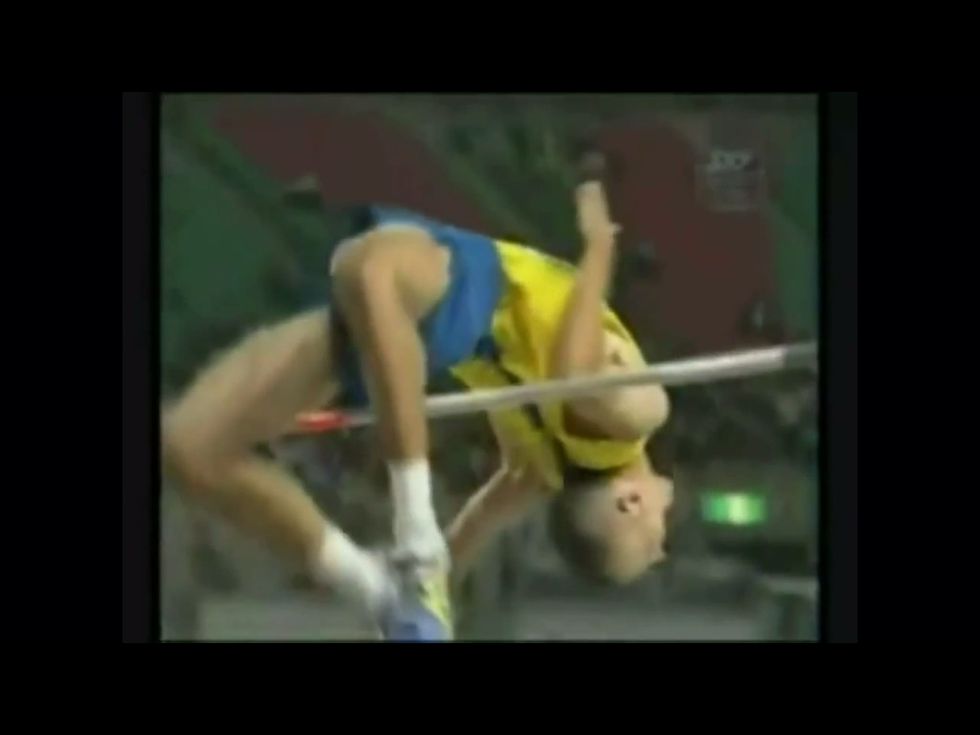 Push your hips forward so you back is arched over the bar.
Flick your legs up to 'recover' them over the bar. This helps round your back ready for landing on your shoulders.
High jump mat
Uprights
Bar
Cones