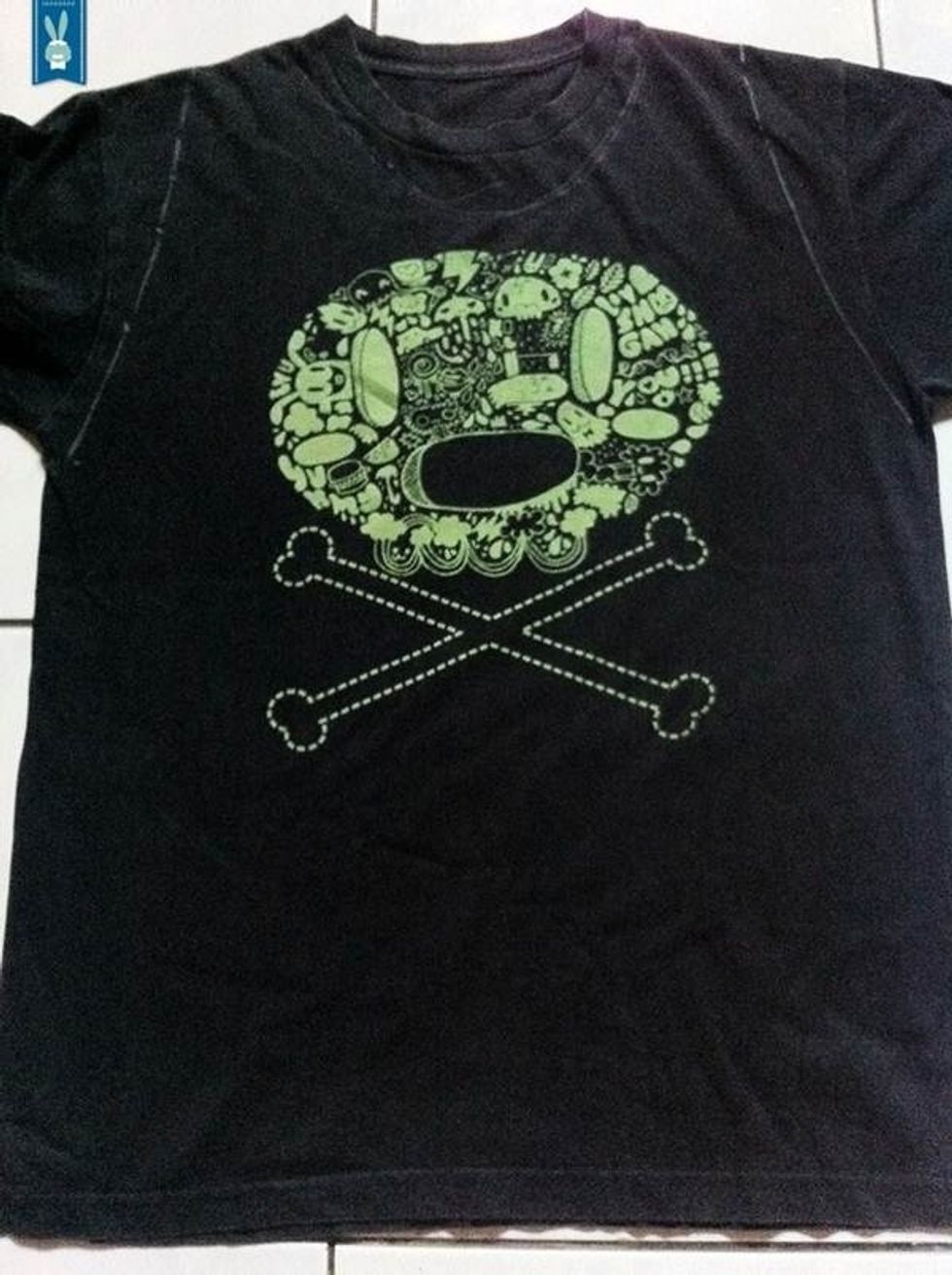 1. Measure your wanted size & shape. I use fabric chalk to mark my t-shirt. I wanna make the skull look more fierce by adding some studs. After you done marking your shirt, its time to cut them!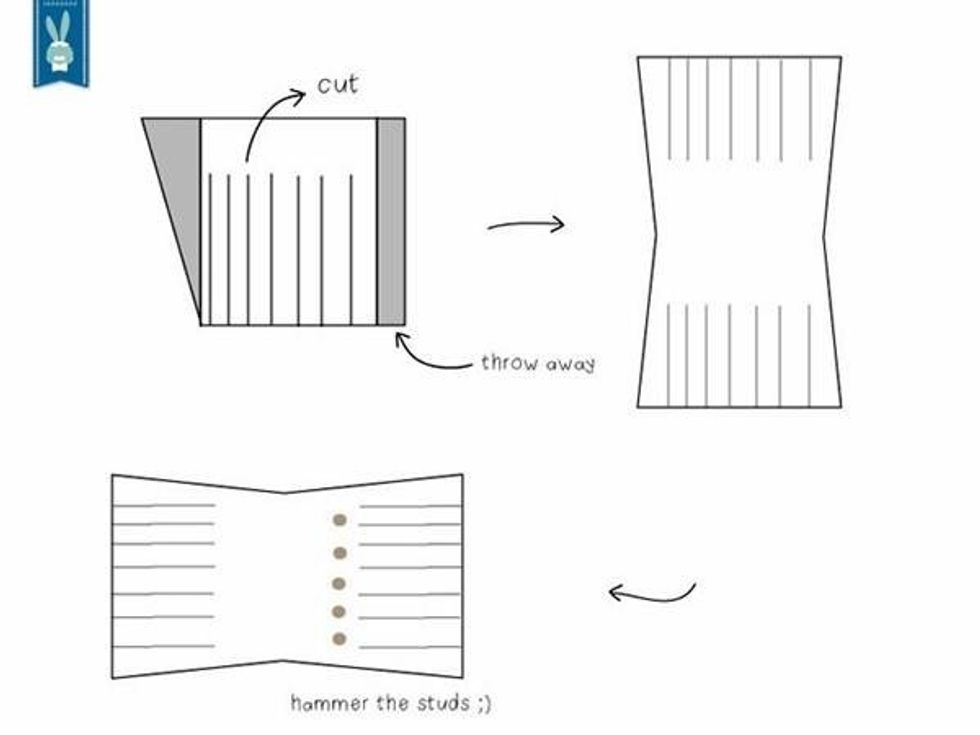 2. When you finished cutting, you'll have 3 separate fabrics. 1 main shirt & 2 separate sleeves. Cut the sleeves as in picture. Don't forget to also cut each bottom of the sleeve to open our fringe.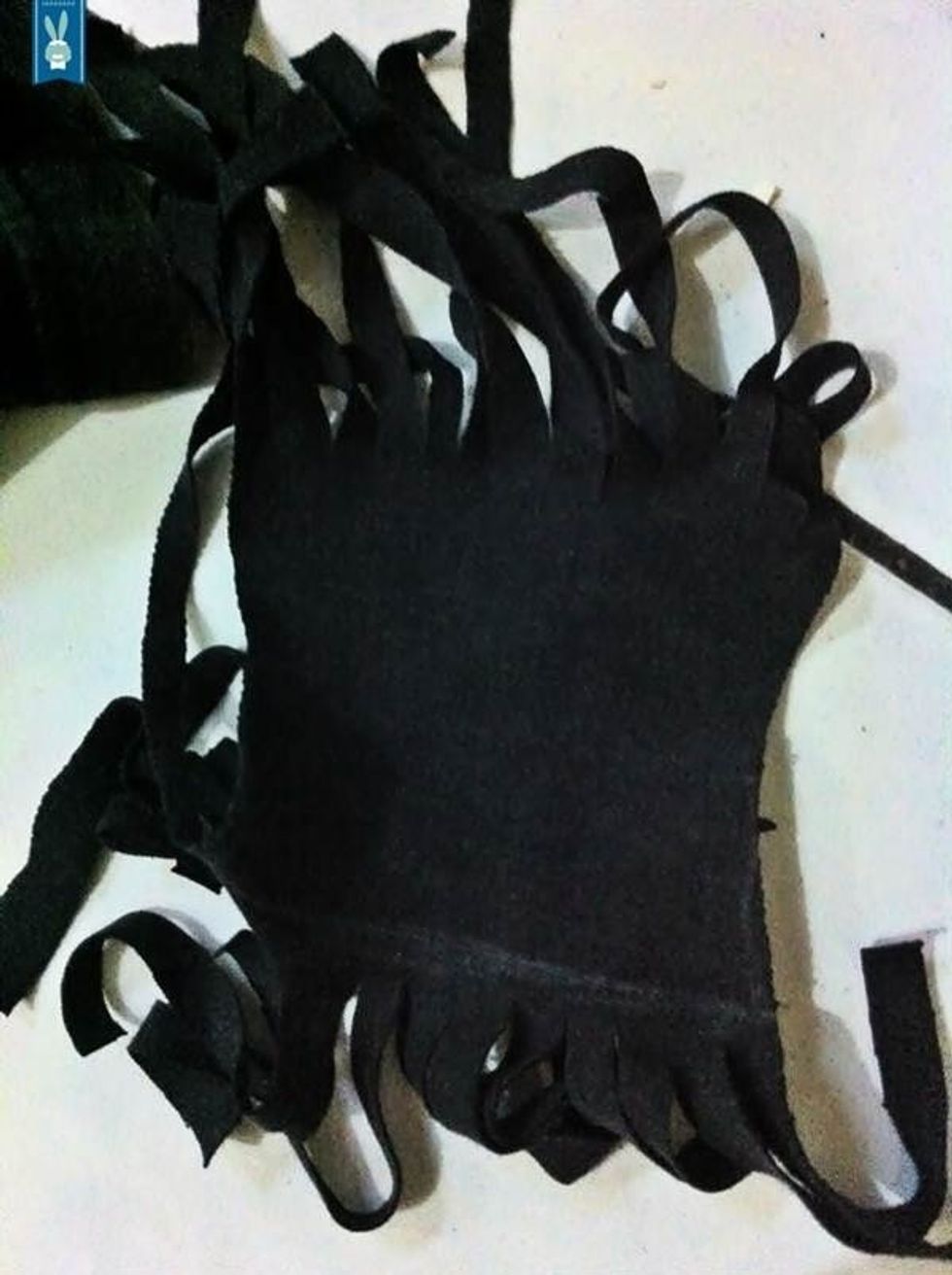 3. …and that should left us with these. The shape would be perfect for our tee's shoulder. If not, adjust it so it would fit.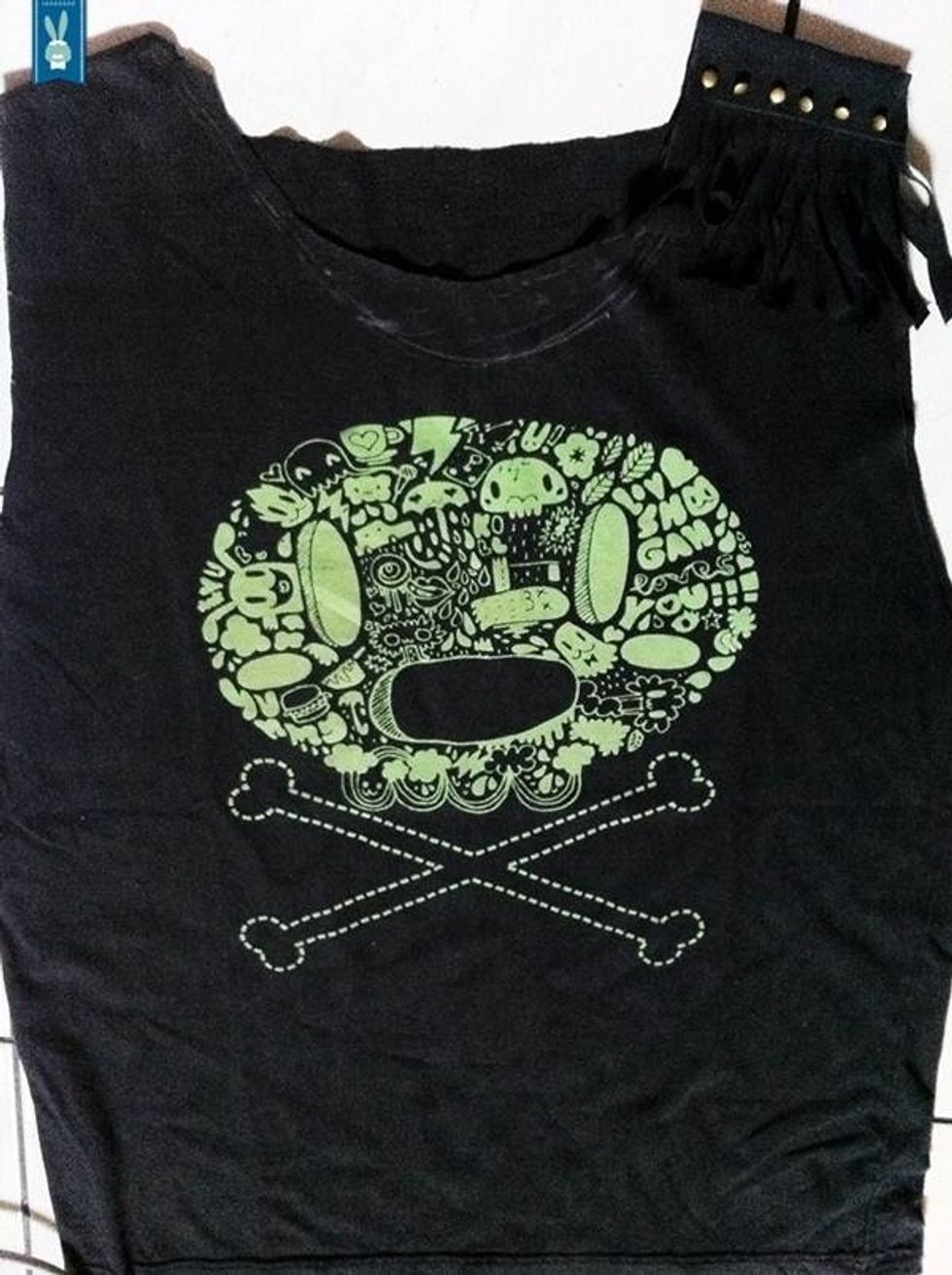 4. Now put both sleeves onto tee's shoulder. Sew a little, then hammer your studs right above the fringe. It should be easy, just remember to insert some scrap fabric between your front tee's and back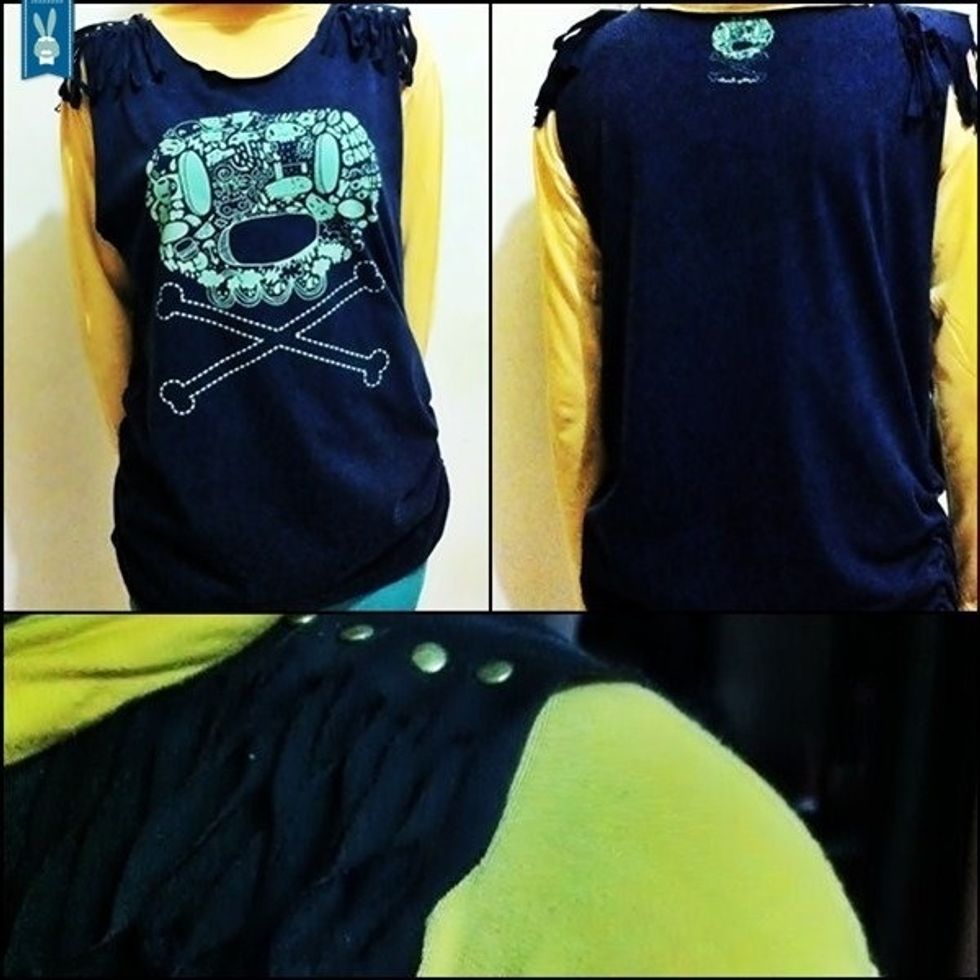 5. Actually, you can finish on 4. But since I'm so small, I think my top will look better if I add extra elastic to the bottom. Sew some elastic band to side-seam, and let it do the magic for you ♥
Used T-shirt
Sewing kit
Studs
Hammer
Elastic band